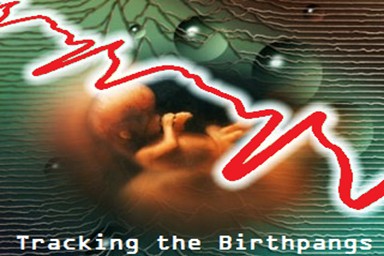 September 2019 Headlines
"Tracking Bible Prophecy" headlines can also be found on
Facebook
Tracking Bible Prophecy Headlines - 9/30/2019
Netanyahu phones Gantz in 'last effort' after unity talks end without progress
Netanyahu to meet centrist rival in last-ditch bid to form unity government
Netanyahu, Gantz trade blame over breakdown in Israel coalition talks
Liberman calls for Gantz and Netanyahu to show more responsibility
Liberman: Israelis won't forgive Gantz, Netanyahu if third elections called
Attorney general agrees to spread Netanyahu indictment hearings over two weeks
Abbas promises to continue paying families of martyrs, receives applause at U.N. General Assembly
Florida county passes resolution opposing Israel boycotts - urges Israelis and Palestinians to return to direct negotiations to solve conflict
In Rosh Hashanah message, Boris Johnson vows to defend Jews from anti-Semitism
Foreign ministries of rivals Iran, UAE send Rosh Hashanah greetings
Egypt says security forces kill 15 militants in Sinai
Leading Egyptian Pro-democracy Activist, Lawyer Arrested Amid Crackdown
Hundreds protest in Lebanon's capital over worsening economic crisis
Turkey says it downed a drone on Syrian border
Revolutionary Guards commander: Iran has encircled Israel from all sides
Saudi crown prince warns of escalation with Iran, says he prefers political solution
Iranian foreign minister warns U.S. 'won't be able to finish' any war it starts
Yemeni FM slams Iran, Houthi militia during UN General Assembly address
Houthis claim to have killed 500 Saudi soldiers in major attack
Moscow rally sees tens of thousands demanding Russian protesters' release
China 'poised to unveil new nuclear missile' at military parade in warning to Trump
Hong Kong Protests: Chaotic Scenes Unfold In Streets Ahead Of China's National Day
China forces churches to sing national anthem, raise Chinese flag to honor Communist history
Pelosi 'heartbroken, prayerful' as Dems move forward with impeachment inquiry
Trump allies in disarray as Democrats push impeachment
Lindsey Graham decries whistleblower complaint as 'all hearsay'
Trump demands to meet whistleblower, warns of 'Big Consequences'
Stephen Miller says Trump is 'real whistleblower' and calls complaint 'partisan hit job' in contentious interview
Biden seeks to bar Giuliani from TV news, after Trump lawyer alleges possible Biden corruption
Giuliani says Biden is trying to silence him because he fears what he has to say
Embarrassing Leaks Led to Clampdown on Trump's Phone Records
Trump-Putin phone calls in U.S. Democrats' sights: Schiff
Trump administration renews Clinton email probe
50,000 Lose Electricity in Northern California, Power Company Says
6.8 magnitude earthquake hits near Constitucion, Chile
5.3 magnitude earthquake hits the Carlsberg Ridge
5.3 magnitude earthquake hits near Constitucion, Chile
5.2 magnitude earthquake hits near Acajutla, El Salvador
5.0 magnitude earthquake hits near Dibulla, Colombia
Ruiz volcano in Colombia erupts to 28,000ft
Sabancaya volcano in Peru erupts to 24,000ft
Reventador volcano in Ecuador erupts to 17,000ft
Nevados De Chillan volcano in Chile erupts to 12,000ft
Hurricane Lorenzo briefly reaches Category 5 strength, becomes record-setting storm in far east Atlantic
Hurricane Lorenzo Is Too Strong For Where It Is - Let's Deal With The Climate Change Question
Typhoon Mitag a Threat to Taiwan, Eastern China, South Korea, Japan
Dozens die in northern India as late monsoon rains trigger floods
'Historic' winter storm dumps 3 feet of snow, smashes records in West
Montana is blanketed in almost two feet of snow and it's not even October yet
Montana Governor declares emergency as rare September storm pounds Rockies
Tracking Bible Prophecy Headlines - 9/29/2019
Netanyahu to 'return mandate' if Sunday round of talks with Blue and White fails
Palestinians protest in northern Dead Sea against PM's West Bank annexation plan
IDF said to crack down on terror group suspected in deadly bombing
Security forces nab suspects in August terror bombing that killed Israeli teen
Nasrallah: Hezbollah will 'enter occupied Palestine' with improved intelligence
Another 'airstrike' on Syria's Albukamal days before border crossing open
Syria demands withdrawal of U.S., Turkish troops, warns of 'countermeasures'
Syria at UN accuses Israel of 'escalation' on false pretenses
'Nothing will be left of Israel' if it attacks us, Iranian commander threatens
UAE FM: The Iranian nuclear deal did not correct Tehran's behavior
Bahrain supports US efforts to counter Iran and its proxies: FM
Top Iranian official: We'll catch Trump, put him on trial
Iran's Rouhani backs moving UN out of New York to a 'better' country
New picture shows Iran's Khamenei with Nasrallah, Soleimani
'Enough is enough': Saudi foreign minister warns of danger of appeasing Iran
Iran-backed Houthi rebels claim attack on Saudi military post
Yemen war: Houthi rebels claim mass capture of Saudi troops
Yemen: How did one of the world's poorest countries build state-of-art drones?
Saudi Arabia says it supports Egypt's counter-terror efforts after Sinai attack
Saudi state media say king's bodyguard shot dead in dispute
Afghan Polls Close As Voters Face Taliban Threats
Latest Hong Kong pro-democracy protests end early after violent turn
Hong Kong police fire tear gas at rally ahead of anniversary
Hong Kong protesters rebuild 'Lennon Walls' ahead of China National Day
As China marks 70 years of the People's Republic, cracks are showing in Xi Jinping's facade
UK: Johnson 'whipping up riot fears to avoid Brexit extension'
Diplomats walk out in protest as Venezuela attempts to fill UN General Assembly with supporters
U.S. House votes again to end Trump's border emergency declaration
Iran denies US election meddling, claims it has no preference
Report: Trump told Russian FM the US also meddles in other countries' elections
Former Ukraine Prime Minister says country must investigate Hunter Biden
Watters presents Bill Clinton-signed treaty allowing Trump to request assistance from Ukraine on Biden
Deep State: Intel Officials Changed Whistleblower Requirements to Allow Complaint Against Trump
Pelosi says public opinion shifting in support of impeachment inquiry
Andrew Cuomo says 'leftist' Dems pressured Pelosi on impeachment, warns it will go 'nowhere'
Lindsey Graham: In America you can't even get a parking ticket based on hearsay testimony. But you can impeach a president? I certainly hope not.
Trump calls AOC, Schiff and Nadler 'Democrat Savages' as impeachment calls intensify
State Department ramping up probe into Clinton emails - report
Google Built the Most Powerful Computer in the World. Here's Why You Should Be Very Worried
'Nasty surprise': Russia goes silent on mysterious drill hole in International Space Station
G2 - Moderate Geomagnetic Storm Watch in effect
6.2 magnitude earthquake hits near Pondaguitan, Philippines
5.1 magnitude earthquake hits near Pondaguitan, Philippines
5.1 magnitude earthquake hits near Novaya Chara, Russia
5.0 magnitude earthquake hits near Amsterdam Island, France
Sabancaya volcano in Peru erupts to 24,000ft
Popocateptl volcano in Mexico erupts to 21,000ft
Reventador volcano in Ecuador erupts to 17,000ft
Sheveluch volcano on Kamchatka, Russia erupts to 14,000ft
Nevados De Chillan volcano in Chile erupts to 12,000ft
Tropical storm 'Mitag' intensifies, threatens Philippines, Taiwan, Japan; Lorenzo now a Category 4 Hurricane
Soon to Be Tropical Storm 'Narda' Forms in the Pacific
'Major' Montana storm promises several feet of snow and possible 'life threatening' situations, officials warn
King Tide to cause flooding in portions of coastal South Florida
Pastors praise Trump for skipping UN panel on 'imaginary' climate crisis for 'real' problem of religious persecution
New Sexual Fetish; Couples Getting Pregnant and Having Multiple Abortions
Michigan Faith-Based Adoption Agencies Win Big in Court, Allowed to Keep Following Their Religion
Puberty blocking drugs used on "trans kids" have killed more than 6,000 people
Polish Gay Pride marchers push past violent counter-protest
Stabbing spree at Maryland shopping mall injures 5, police kill suspect
Tracking Bible Prophecy Headlines - 9/28/2019
4-hour talks between Likud, Blue and White end with no progress, blame-trading
Poll: 52% want Netanyahu to stand down as Likud leader to enable unity coalition
Caroline Glick: Israel's flailing democracy
Hit by terror and economic woes, Nice's Jewish community faces uncertain future
Saudi Arabia pledges $50 mln to UN Palestinian refugee agency
Dozens of West Bank Palestinians cross into Israel in illegal border breach
Palestinian said killed, 28 injured in riots along Gaza border
Palestinian killed by Israeli fire in border clashes: Gaza ministry
Egyptian delegation said to make secret visit to Israel fearing Gaza flareup
Renewed anti-Sissi protests hit Egypt, as his supporters stage their own rallies
Egypt Seals Off Cairo's Tahrir Square, Thwarting Protest
UN calls for Egypt to 'radically change' approach to protests
Terrorist ambush in Egypt's Sinai kills 7 soldiers, 1 civilian
US kills 17 jihadists in Libya
Drones Strike Iran-backed Militia Base on Syria-Iraq Border, Iraqi Sources Say
Trump tells Jewish leaders in New Year's call: 'I don't want' war with Iran
Iran's Audacious Saudi Attack Will Require Israel to Upgrade Its Missile Defense
U.S. Offered to Remove Sanctions for Talks, Iran's Rohani Says; Trump Negates Report
Iran says allowing ongoing inspections shows it does not seek nuclear weapon
Iran releases seized UK-flagged tanker after more than 2 months
The 'Fastest Growing Church' in the World Is 'Spreading Like a Wildfire' in Iran: New Documentary
Amb. Roya Rahmani: Elections in Afghanistan are critical -- They need US support on the path toward peace
15 wounded in blast at southern Afghanistan polling station: Hospital
Pakistan PM warns of 'bloodbath' in Kashmir, India's Modi silent
Police impose restrictions in Indian Kashmir after Pakistan PM's speech
Huge tanker blast sparks fire injuring 12 in South Korea
Trump considers delisting Chinese firms from U.S. markets: sources
Trump impeachment crisis deepens as US envoy for Ukraine Kurt Volker resigns after whistleblower names him
Pelosi says Attorney General Barr 'has gone rogue,' alleges a 'cover-up of the cover-up'
Pompeo subpoenaed as Democrats press Trump impeachment
Pelosi concerned about Trump's whistleblower 'spy' comments
Rep. Adam Schiff: Trump impeachment hearings could start as early as next week
Trump demands Schiff resign over 'parody' reading of Ukraine call: 'HE GOT CAUGHT'
President Trump: Adam Schiff 'Lied to Congress,' Should Resign
Democrats say White House stonewalling won't drag out inquiry and will boost case for impeachment
Former CIA officer who's a Democrat says Trump impeachment inquiry setting 'horrific precedent'
Brad Parscale: Dem impeachment push causing Americans to 'vote with their wallet,' back Trump reelection
Trump impeachment inquiry and a brutal 2020 election will further stoke 'toxic' workplaces, HR experts warn
A Nation Divided: U.S. Politics Taking Physical, Emotional Toll On Americans
Giuliani: Shouldn't Biden be investigated over Ukraine if Trump can be impeached over it?
Peter Schweizer: Donald Trump Jr. would be treated differently than Hunter Biden in Ukraine case
Maher blasts Hunter Biden's Ukraine ties: If Don Jr. did it, Rachel Maddow would be all over it
Maher warns Dems pursuing impeachment: The country will be 'paralyzed for a long time'
Judicial Watch sues State Department for info on Bidens' dealings in Ukraine
Rashida Tlaib's campaign selling 'Impeach the MF' T-shirts
Geraldo Rivera: "This Poor President," His Whole Tenure In Office Defined By "Snitches And Rats And Backstabbers"
A school quiz allegedly referred to Trump as an 'idiot.' A pro-Trump parent was 'furious'
Kamala Harris calls for Kavanaugh impeachment inquiry on anniversary of Ford testimony
Lawmakers warn about threat of political deepfakes by creating one
6.0 magnitude earthquake hits near Raoul Island, New Zealand
5.8 magnitude earthquake hits Southeast of Easter Island
5.2 magnitude earthquake hits near Vaini, Tonga
5.0 magnitude earthquake hits near Raoul Island, New Zealand
5.0 magnitude earthquake hits near Southern Xinjiang, China
New Madrid Is Jolting Again: M3.1 and M2.8 Earthquakes in Missouri
Sabancaya volcano in Peru erupts 24,000ft
Popocateptl volcano in Mexico erupts to 22,000ft
Reventador volcano in Ecuador erupts to 15,000ft
Sheveluch volcano on Kamchatka, Russia erupts to 13,000ft
Asosan volcano in Japan erupts to 10,000ft
Typhoon Threat to Japan, South Korea, Taiwan Next Week From Mitag
Hurricane Lorenzo Is The Strongest Hurricane On Record In The Eastern Atlantic Ocean
600 people are still missing in the Bahamas weeks after Hurricane Dorian
At least 44 killed in north India floods
'Historic' snowstorm may bring blizzard conditions to Montana, several feet of snow to mountains
'Alarming' extinction threat to Europe's trees
Philippines declares dengue outbreak an epidemic
Nancy Pelosi says abortion bans 'ignore basic morality'
Hillary Clinton Wins Pro-Abortion "Lifetime Achievement" Award, Calls Killing Babies a Human Right
Yeshiva U. student councils reinstate group that protested for gay rights
Judge Rules Michigan Adoption Agencies Can Refuse LGBTQ Couples
18 Transgender Killings This Year Raise Fears of an 'Epidemic'
Oregon priest performs exorcisms: 'Cases are getting darker'
Tracking Bible Prophecy Headlines - 9/27/2019
Minister Katz at UN: 'No one can separate the Jewish People from their homeland'
At UN, Israel's Foreign Minister Calls on Palestinians to 'Come Back to Direct Negotiations'
At UN, Abbas threatens to nix agreements with Israel if West Bank land annexed
Israeli politics remain in chaos after deadlocked election
Rallying Likud, Netanyahu challenges rival Gantz to join right-led government
Ultra-Orthodox rabbi refuses to marry Liberman's son over political fight
Netanyahu Calls for Live Broadcast of His Pre-indictment Hearing
Netanyahu wants pre-trial hearing aired live so public can hear "my side"
AG angrily rejects Netanyahu bid for pre-indictment hearing to be broadcast live
State set to indict alleged Netanyahu co-conspirators for bribery - report
Prosecutors said examining new claims of employee abuse by Netanyahu's wife
Poland cancels Israeli officials' trip over Holocaust property restitution row
Polish President Says Israel Is Responsible for anti-Semitism in Poland, Jewish Insider Reports
US politicians continue using the term 'Jew down' amid rise in anti-Semitism
Egypt's Sisi says claims about protests 'no reason for concern'
Russia's Eastern Mediterranean strategy explained - analysis
US confirms Syria's Assad used chemical weapons in May
'Iran could fire cruise missiles at Israel from Iraq'
UN watchdog says Iran using advanced centrifuges, breaching nuke deal
Iran nuclear deal: EU nations warn Tehran over breaches
EU may be forced to withdraw from nuclear deal, Iran told
Iran president urges US to lift sanctions, drop missile issue to resume talks
At UN, Israeli foreign minister urges more pressure on Iran, taunts regime in Persian
Saudi FM urges 'utmost' financial pressure to bring Iran to heel
Saudi FM says Kingdom holds Iran responsible for oil attacks
After UN visit, Iran faces diminishing choices
US deploys air defense systems, troops to Saudi Arabia
Saudi Arabia to offer tourist visas for first time
Japan sees NKorea missile, China space activity as threat
Military sees frustrating trend as suicides spike
Whistleblower complaint on Ukraine call released, alleges Trump solicited foreign 'interference' in election
Democrats eye quick impeachment probe of Trump as freshmen push for focus on Ukraine
Impeach Trump? An America filled with anger and animosity digs in
Trump impeachment inquiry and brutal 2020 election will further stoke 'toxic' workplaces, HR experts warn
Sarah Sanders Blasts Impeachment, Thinks Dems Might as Well Be Donating to Trump
Trump raises $13M after Pelosi announces impeachment inquiry
An alleged cover-up, a secret server and more bombshells in Trump whistleblower complaint
Whistleblower complaint says White House officials acted to 'lock down' record of Trump-Ukraine call
Whistle-Blower Is a C.I.A. Officer Who Was Detailed to the White House
White House dusting off Mueller playbook as pressure mounts
Republicans want whistleblower's sources, as inconsistencies in complaint emerge
Ukrainian official appears to cast doubt on quid pro quo claim
Calls to cancel New York Times subscriptions emerge over report identifying Trump whistleblower
'Weaponizing the whistleblower': Trump advisers claim Democrats involved in complaint
Trump Attacks Whistle-Blower's Sources and Alludes to Punishment for Spies
Democratic senator on Trump's 'treason' comments about whistleblower: 'I worry about threats on his or her life'
Trump says fate of the nation at stake as Democrats try to 'destroy' the GOP
Trump warns again that the stock market would crash if he is impeached
Trump writes the GOP impeachment playbook: Scorched earth. But will it work?
Democrats accuse Trump of witness intimidation
'Total panic' as 'shell-shocked' White House struggles to find impeachment footing
Rudy Giuliani: 'You Should Be Happy for Your Country That I Uncovered This'
Hillary Clinton calls Trump 'illegitimate president' and 'corrupt human tornado'
Biden's top 2020 Democratic rivals avoid rush to defend him
Andrew Yang backs impeachment, but warns against falling into Trump 'trap'
Wall Street Democratic donors warn the party: We'll sit out, or back Trump, if you nominate Elizabeth Warren
The Fed pumps another $110 billion into markets as investor demand surges
Boris Johnson condemned as lawmakers receive death threats over Brexit
China's new 'super camera' can instantly pinpoint specific targets among tens of thousands of people
Face masks to decoy t-shirts: The rise of anti-surveillance fashion
6.1 magnitude earthquake hits near Villa La Angostura, Argentina
5.7 magnitude earthquake hits near Marmaraereglisi, Turkey
5.4 magnitude earthquake hits near Coquimbo, Chile
5.2 magnitude earthquake hits South of the Fiji Islands
5.1 magnitude earthquake hits near Honiara, Solomon Islands
5.1 magnitude earthquake hits near Kandrian, Papua New Guinea
5.0 magnitude earthquake hits near Visokoi Island, South Georgia and the South Sandwich Islands
Indonesia quake death toll rises to 23: Official
Sheveluch volcano on Kamchatka, Russia erupts to 28,000ft
Popocateptl volcano in Mexico erupts to 21,000ft
Reventador volcano in Ecuador erupts to 15,000ft
Hurricane Lorenzo strengthens to 'beastly' Category 4 storm, Tropical Storm Karen forecast to weaken
Southern drought deepens; 11 million affected
CDC warning: Deer carrying tuberculosis strain can pass it to humans
Judge in opioid litigation won't remove himself from case as its lawyers accuse him of bias against drug makers
China is harvesting thousands of human organs from its Uighur Muslim minority, UN human-rights body hears
Abortionist Testifies That Babies Likely Born Alive in Abortion to Harvest Their Body Parts for Sale
Abortion now legal in Australia's most-populous state, lawmakers overturn 119-y-o ban
Smart Phones, Computers Creating Generation Of Porn Addicts; Some States Call It 'Public Health Emergency'
Gay, transgender fans 'welcome' at 2022 World Cup, says Qatar where homosexual acts are still illegal
Landmark Theatres, 2 In North Texas, Banning Costumes For 'Joker' Movie Amid Concerns Over Possible Violence
'Joker' producer defends movie for holding 'mirror to our society'
India: Christian woman hacked to death with ax in front of 3-year-old daughter
Tracking Bible Prophecy Headlines - 9/26/2019
Rivlin tasks Netanyahu with forming next government after unity talks fail
Mission impossible? Why Netanyahu, asked to form a coalition, isn't smiling
Joint List: Gantz sought less support to push Rivlin to tap PM
Gantz insists he can't join government with PM who is facing indictment
Netanyahu said to have agreed Rivlin's proposed power share deal, Gantz refused
Shaked warns Netanyahu against selling out right-religious allies
Lieberman: A Future Government Must Not Include the Orthodox
Lieberman Chides Netanyahu as 'Most Flexible Man' - Kingmaker blasts PM for playing political games, says he's willing to do 'anything to keep the prime minister's chair'
Holocaust survivors reunite in Israel after 75 years
Israel, US urge EU to take action against 'anti-Semitic' boycott movement
A defiant Malaysian PM defends his anti-Semitism in the name of free speech
Islamic Jihad seeking to build rockets in West Bank - report
Hamas: Trump Trying to Take Away "Right of Return"
Abbas said set to pledge Palestinian elections at United Nations assembly
Combating UN bias, pro-Israel organizations highlight UNRWA incitement and corruption
Iran's president says Israel 'undoubtedly' backing Islamic State in Syria
State media in Iran, Russia indicate growing Russia-Iran-Turkey alliance
Saudi Crown Prince meets Iraqi PM Mahdi, discuss attacks on oil facilities
Attacks on Oil Facilities Threaten Fragile Saudi Economy
Iran demands U.S. 'pay more' for a wider deal
At UN, Rouhani accuses US of 'merciless economic terrorism,' condemns peace plan
Amid U.S. tensions, Iran's Rouhani warns 'a single blunder can fuel a big fire'
Pompeo announces new Iran sanctions in UN speech, targeting Chinese entities
Pompeo: U.S. sanctioned Chinese entities for transferring oil to Iran
China going big with military parade for its 70th anniversary
An unrepentant Boris Johnson faces raucous Parliament
Boris Johnson met with chorus of 'Resign!' at re-opened Parliament
PM Johnson goads opponents to call election as Brexit chaos deepens
Boris Johnson tells the UN Brexit is like having one's liver pecked out by an eagle for all eternity
Johnson shelves Brexit for UN speech about limbless chickens and killer robots
The EU is reportedly considering tariffs on $4 billion worth of US products
The Fed pumps another $75 billion into financial markets, continuing capital-injection plan
Trump says impeachment inquiry could derail trade deal, Mexico markets slump
Whistleblower complaint has been declassified and contains no 'surprises,' GOP lawmaker says
Pence: Trump has been 'completely vindicated' with Ukraine call readout
Ukrainian President: Nobody pushed me to probe Biden
Trump dismisses grounds for his impeachment as 'a joke'
Trump turns tables on Biden amid impeachment push, claims Dems threatened Ukraine
CNN's Chris Cuomo admits Biden 'absolutely' engaged in quid pro quo with Ukraine, but not for 'personal advantage'
White House issues talking points instructing Republicans to say there was 'no quid pro quo' over Ukraine
Trump Team Bets Impeachment Will Backfire on Democrats
Democratic lawmaker warns against impeachment, calls for voters to judge Trump in 2020 instead
Pelosi's Circular Firing Squad: Impeachment won't get rid of Trump, and it will cost some Democratic seats.
Sen. Graham: Impeachment call before transcript was released tells me Pelosi 'has lost control'
AOC dismisses polls showing disapproval of impeachment, suggests Dems should be willing to lose reelection
Majority of House members now back some type of impeachment action against Trump
McConnell claims House Democrats have an 'impeachment addiction'
Whistle-Blower Is Said to Allege Concerns About White House Handling of Ukraine Call
Democrats call whistleblower complaint 'deeply disturbing'
Democrats' demand for Ukraine call transcript sets 'dangerous precedent,' former acting attorney general says
President Trump inserts Attorney General William Barr into political firestorm in call with Ukrainian president
Report: Acting director of national intelligence threatened to resign if he couldn't speak freely before Congress on whistleblower complaint
Trump's actions with Ukraine epitomize framers' idea of impeachable offense, scholars say
Anti-Trump Harvard Law professor claims Ukraine transcript a 'slam dunk' for impeachment
Whistleblower lawyers work with nonprofit to launch GoFundMe page seeking $100G ahead of possible testimony
Australia aims for the moon in NASA deal for $12 billion space program
Three die after 6.8-magnitude earthquake jolts Ambon
5.4 magnitude earthquake hits near Pelau, Indonesia
5.4 magnitude earthquake hits the Southern Mid-Atlantic Ridge
5.3 magnitude earthquake hits near Belen, Argentina
5.3 magnitude earthquake hits near Ambunti, Papua New Guinea
5.2 magnitude earthquake hits near Finschhafen, Papua New Guinea
5.2 magnitude earthquake hits the Southern Mid-Atlantic Ridge
Sabancaya volcano in Peru erupts to 27,000ft
Popocatetpl volcano in Mexico erupts to 25,000ft
Nevados De Chillan volcano in Chile erupts to 16,000ft
Reventador volcano in Ecuador erupts to 15,000ft
Lorenzo expected to strengthen into 3rd major hurricane of season over open waters of Atlantic
AI equal with human experts in medical diagnosis, study finds
Doctors took a newborn baby from her parents after they refused a vitamin K shot for her. Now the couple is suing the hospital and DCFS.
Trump admin says UN 'undermining role of the family' by promoting abortion
'It was time': maker of Barbie launches line of gender-neutral dolls
U.S. Military Issues Warning to Troops About Incel Violence at Joker Screenings
Tracking Bible Prophecy Headlines - 9/25/2019
At UN, Trump calls on Mideast nations to fully normalize ties with Israel
King Abdullah warns annexation would have 'major impact' on Israel ties
Blue and White, Likud start talks, but can't even agree who they're representing
Likud: We will represent the entire right-wing bloc in talks
Likud wins extra seat at expense of UTJ as election committee adjusts results
Netanyahu said to suggest he serve first as PM, but Gantz get more time at helm
Blue and White source: Netanyahu wants elections, not unity - and Gantz knows it
Watchdog urges AG to scrap Netanyahu hearing and proceed with indictments
Abbas meets French President Macron on sidelines of annual UN summit - says Paris plays a key role in supporting the Palestinian cause
First Arab astronaut set for International Space Station voyage, alongside a Jew
Turkey's Erdogan: Israel was originally mostly Palestinian
Israel angrily rejects Holocaust-Gaza comparison from Turkey's Erdogan
Turkey's Erdogan says nuclear power should either be free for all or banned
Photos show ongoing work at Iran-linked Syrian base despite reported IDF strikes
'Iran did it, A to Z': Netanyahu blames Tehran for attack on Saudi oil
Japanese PM Abe calls attacks on Saudi oil facilities 'extremely contemptible'
Iran Warns US Not to Patrol Persian Gulf, Pompeo Says 'Bloodthirsty' Iran Looking for War
Trump slams open-border activists for 'evil' agenda, decries Iran 'bloodlust' in fiery UN speech
Zarif: There will be no new deal with world powers
Iran open to minor changes to nuclear deal if US lifts sanctions
Pakistan PM says Trump asked him to mediate with Iran
Fringe Jewish sect 'Lev Tahor' seeks asylum in Iran - calls for cooperation with Iranian government to 'to 'liberate the Holy Land' from 'Zionist dominance'
Iran announces second round of 'Trumpism' cartoon contest
Trump at UN offers his most forceful support for Hong Kong yet
UN chief warns of a world divided between US and China
At U.N., Trump Urges Nations to Place Their Citizens First, Rejects 'Globalists'
President Trump at the UN: 'Our rights don't come from government, they come from God'
Pastors praise Trump for skipping UN panel on 'imaginary' climate crisis for 'real' problem of religious persecution
House Dems rally behind impeachment action amid reports Trump ordered Ukraine aid frozen
Pelosi orders impeachment probe: 'No one is above the law'
Nancy Pelosi accuses Trump of 'betrayal' as she announces impeachment inquiry
Pelosi announces impeachment inquiry of Trump, who slams 'Witch Hunt garbage'
Trump slams Pelosi impeachment probe: 'PRESIDENTIAL HARASSMENT!'
Judge Napolitano: Trump has admitted committing crime in talks with Ukraine
Senate Passes Unanimous Resolution to Hand Whistle-blower Complaint to Intel Committees
Trump says he'll release transcript of call with Ukraine president over Joe Biden
Commentary: Trump is prepared to go to war against U.S. intelligence agencies
Impeachment Inquiry Poses Risks for Democrats as Well as Trump
Video of a bragging Biden trading $1 billion in Ukraine aid for official firing resurfaces amid Trump flap
WH to release document showing intel community watchdog found whistleblower had 'political bias,' official says
Sen. John Kennedy dismisses Dem impeachment push, says they just have 'hurt feelings'
Newt Gingrich Predicts Trump Will Be Impeached
Gold price to hit $1,600 on geopolitical turmoil
'Billionaires should not exist': Bernie Sanders tries to outdo Elizabeth Warren with tougher wealth tax proposal
The World's Wealthiest Families Are Stockpiling Cash as Recession Fears Grow
Facebook to Buy Startup for Controlling Computers With Your Mind
You have the right to be forgotten by Google - but only in Europe
UK Supreme Court rules Johnson's suspension of Parliament was illegal
Supreme Court ruling leaves Queen in middle of political storm
UK's Johnson renews call for election after legal reverse, rebuffs calls to quit
NASA is finally planning to launch a space telescope to detect deadly asteroids before they hit Earth. Here's how it could work.
6.1 magnitude earthquake hits the Southwest Indian Ridge
5.8 magnitude quake kills one, injuring at least 50 in Pakistan
5.2 magnitude earthquake hits near Neiafu, Tonga
5.1 magnitude earthquake hits the Southwest Indian Ridge
Sabancaya volcano in Peru erupts to 29,000ft
Popocatetpl volcano in Mexico erupts to 20,000ft
Reventador volcano in Ecuador erupts to 15,000ft
Fuego volcano in Guatemala erupts to 14,000ft
Nevados De Chillan volcano in Chile erupts to 13,000ft
Cyclonic Storm Hikaa batters Oman with powerful winds, flooding rain
Tropical Storm Lorenzo, chugging along over open Atlantic, expected to strengthen into major hurricane
Tropical Storm Karen dumps heavy rain over Puerto Rico as storm moves slowly north
Bermuda braces for rain, wind and pounding surf from Jerry
England weather: Heavy rain causes floods and travel chaos
Parts of the Missouri River Are Smashing Records for Days Above Flood Stage and More Rain Is Ahead
Is This The New Normal? Hawaii Wrestles With Record Heat
How 16-year-old Greta Thunberg's rise could backfire on environmentalists
Judge dismisses Christian therapist's lawsuit challenging Maryland's gay 'conversion therapy' ban
Trump earmarks $25m fund for the protection of religious freedom
Tracking Bible Prophecy Headlines - 9/24/2019
Outgoing Trump peace envoy meets Gantz amid political deadlock
Israel Election Results: Netanyahu, Gantz Made 'Significant Steps' in First Meeting to Negotiate New Government, Rivlin Says
Liberman meets Gantz, says unity government a certainty
Netanyahu, Gantz in unity talks; may rotate as Israel PM
Despite unity talks, Gantz and Netanyahu assure supporters they're not shifting
Balad votes won't count for Gantz, putting Netanyahu in lead
7 things to know as Rivlin tries to impose unity coalition on Netanyahu, Gantz
UK Labour overwhelmingly backs anti-Israel agenda should Corbyn take power
Media watchdog: Only 3 of 149 terror attacks in Israel in August reported by BBC
UN releases 'unprecedented' report that links anti-Semitism to BDS movement
New UN report on combating anti-Semitism warns phenomenon 'toxic' to societies
Israelis hold most negative view of UN in new poll of numerous countries
PA Security Forces Thwart Attempt by Iran-Backed Islamic Jihad to Build Rockets in West Bank
US official said to warn Lebanon future sanctions will hit Hezbollah benefactors
AJC calls on EU to recognize Hezbollah as a terror organization
Egypt protests: 'Hundreds held' after rare anti-government unrest
UN chief announces creation of constitutional committee on Syria
Syria cautions against 'foreign intervention' in constitution body
Two rockets explode near US embassy in Baghdad amid US-Iran tensions
Iran's Zarif accuses Israel of airstrikes in Iraq
Khameini representative warns 'Israel will turn into dust in half a day'
America 'isolated' at UN? General Assembly breaking with US on most votes, report finds
Rouhani heads to UN in bid to win Iran support against 'cruel' US
Trump could negotiate 'better' Iran deal, UK's Johnson says
Trump Upbeat on UK PM Johnson's Idea of New Iran Nuclear Deal
Britian's Johnson blames Iran for attack on Saudi oil facilities, could join US military effort
UK, France, Germany blame Iran for Saudi oil attacks, but urge dialogue
U.S. to intensify pressure on Iran after Saudi oil attacks, but seeks collective response - envoy
Jordan's King: We are committed to Saudi Arabia's defense
Airport closed, gunfire reported in Papua protest 'chaos'
A crackdown on Islam is spreading across China
Trump discusses North Korea with South's Moon, asks what a third Kim summit would yield
Senator in Haiti opens fire outside parliament, shoots journalist and security guard
Senate Democrats to force vote this week on Trump's border wall emergency declaration
Trump says he put 'no pressure' on Ukraine, as tension mounts
Trump insists he never pressed Ukraine to dig for Biden dirt
Mitt Romney calls for Trump-Ukraine whistleblower complaint to be released
Facebook shuts several pro-Trump pages that were managed by Ukrainians
'The dam could break' on impeachment this week
'Start impeachment on Friday': Intel Committee Democrat calls for immediate action against Trump if whistleblower complaint is withheld
California Rep. Swalwell says airline passenger 'punched' his shoulder to demand Trump impeachment
Voter anger may spell the end for Trump and Biden
Pamela Anderson: Julian Assange has been 'psychologically tortured' in London prison
These Secret Cameras Use AI To Catch Drivers Using Mobile Phones
Google braces for landmark global privacy ruling
Japan roboticists predict rise of the machines
European carmakers say 'no-deal' Brexit would be 'catastrophic'
US service industries see job losses for the first time in 10 years as Trump's trade war rages
Tour company Thomas Cook collapses, 150,000 people stranded
Russia Refuses to Tell NASA What Caused Mystery Leak on ISS: 'We Won't Tell You Anything'
6.3 magnitude earthquake hits near Isabela, Puerto Rico
5.3 magnitude earthquake hits near Nikolski, Alaska
5.3 magnitude earthquake hits near Talcahuano, Chile
5.2 magnitude earthquake hits near Rumung, Micronesia
Sabancaya volcano in Peru erupts to 25,000ft
Popocateptl volcano in Mexico erupts to 22,000ft
Sheveluch volcano on Kamchatka, Russia erupts to 17,000ft
Reventador volcano in Ecuador erupts to 15,000ft
Nevados De Chillan volcano in Chile erupts to 13,000ft
Three tropical systems are spinning in the Atlantic
Eating meat could be banned like smoking, says top barrister, as he calls for new crime of 'ecocide'
Colourful new bee species in Fiji show signs of climate change effect, face extinction soon
Radiohead's Thom Yorke admits he's a climate change 'hypocrite'
Trump crashed the UN Climate Action Summit, where he applauded Narendra Modi and seemed to give Angela Merkel the cold shoulder
Oxitec's GMO mosquitoes spread their genes in the wild? Separating science from hype after controversial new study
A Brain-Infecting Virus Carried by Mosquitoes Is Spreading Far and Wide This Year
UVa student leads effort to overturn ban on blood donations from sexually active gay, bisexual men
Transgender surgery, now more accessible in Wisconsin, lets patients 'become whole'
A Catholic hospital in Canada has been ordered to provide assisted-suicide services
Trump announces $25 million fund, new business coalition to protect religious freedom
Tracking Bible Prophecy Headlines - 9/23/2019
'Deal of the Century' to be significantly delayed - the election results have changed the picture and peace plan won't be published any time soon
President Rivlin: 'The people want a stable unity government' - the only way to form a stable government is to have the two large parties join forces
Blue and White said to prefer Likud get first crack at building coalition - candidate who has second attempt could be better positioned to succeed
Liberman says Netanyahu, Gantz should 'flip a coin' for who serves first as PM
Liberman won't recommend either Netanyahu or Gantz for PM
In dramatic shift, Joint List recommends Gantz for PM, seeks Netanyahu's ouster
Netanyahu's ultra-Orthodox allies stick loyally by his side
Arab Israeli lawmaker: Election results a 'slap in the face' for Trump
Did the Carter administration cover up a 1979 Israeli nuclear test?
PA: Decision to cut power supplies is "collective punishment"
Saudi Arabia seeks action against Iran after oil attack, allies wary
French FM: Attacks on Saudi Arabian oil facilities a turning point in region
Pompeo says Saudi oil plant attack was "state-on-state act of war" by Iran
Iran's president warns America to 'stay away' as it unveils long range missiles that could strike US bases
Pompeo: U.S. mission is to avoid war with Iran
An Abrupt Move That Stunned Aides: Inside Trump's Aborted Attack on Iran
Iran to release British-flagged tanker seized in strait of Hormuz
Australia offers Trump only limited commitment on Iran: PM
Trump: 'I have no intention' of meeting with Iran at UN
UN General Assembly: More than 90 heads of state are descending on New York City. Here's what to watch for
Egypt: Protests and clashes enter second day
Paris police use tear gas on Yellow Vest protesters as climate march turns violent
Spain: 'The UK has forgotten us' - Britons hold anti-Brexit protest in Malaga
Donald Trump's Advisor Says Likey To Escalate Trade War With China If No Deal Soon
Trump admits he discussed Biden with Ukraine, but says he was just worried about corruption
Whistleblower Had No 'Direct Knowledge' Of Trump Telephone Call - Just 'Hearsay'
Ukraine and Whistle-Blower Issues Emerge as Major Flashpoints in Presidential Race
U.S. Democrat Schiff says Trump's Ukraine call could justify impeachment
Amid AOC pressure, Pelosi suggests impeachment back on the table to address 'grave new chapter of lawlessness'
'Troubling in the extreme': Romney breaks ranks with GOP over Trump and Ukraine
Biden's campaign likely coming to an end -- thanks to Clinton-linked Ukraine bombshell, Nunes says
Banks Just Changed the Rules of the Negative Rate Game for Danes
No aliens, 2 arrested at 'Storm Area 51' event
Military Apologizes To Area 51 'Alienstock' Crowds For Threatening Tweet
The US government warns people against using conditioner after a nuclear explosion. It could trap radiation in your hair.
5.1 magnitude earthquake hits near Biha, Indonesia
Sabancaya volcano in Peru erupts to 25,000ft
Sheveluch volcano on Kamchatka, Russia erupts to 23,000ft
Popocateptl volcano in Mexico erupts to 22,000ft
Reventador volcano in Ecuador erupts to 16,000ft
Nevados De Chillan volcano in Chile erupts to 13,000ft
Piparo mud volcano in Trinidad about to blow
High wave, landslide warnings issued for western Japan as powerful Typhoon Tapah heads toward Sea of Japan
Tropical Storm Karen forms east of the Windward Islands
Puerto Rico, still recovering from Hurricane Maria, braces for Tropical Storm Karen
'Opening the Door to Hell Itself': Bahamas Confronts Life After Hurricane Dorian
In this crippled part of the Bahamas, US medics can smell more bodies than they can find
Dems Cook 10,500 Steaks While Lecturing Americans About Eating Less Meat
Three killed, four hospitalized after apparent mass drug overdose in Pennsylvania
Student Loans Are Even More Complicated For Transgender Borrowers. Here's Help
India forces nonprofits to sign affidavits vowing not to engage in religious conversion
Christians told to convert or flee in Burkina Faso as extremist violence continues: report
Tracking Bible Prophecy Headlines - 9/22/2019
Rivlin to begin consultations on tasking next potential PM to form coalition
Israel Election Results: Arab Party Must Recommend Gantz, or Netanyahu Will Be Back
Israeli bargain hunters flock to West Bank
Iceland fined for pro-Palestinian protest at Eurovision song contest in Tel Aviv
As Putin cracks down on democracy, Russian Jews increasingly moving to Israel
In breakaway Transnistria, the few Jews left eye an escape
Call to destroy Israel at Islamist conference in Ankara
Syrian army sends reinforcements to Israeli border
Syria says it captured explosives-laden drone near Golan border
IDF says armed drone captured by Syria near Golan was Iranian, not Israeli
Why isn't the media covering Turkish President Erdogan's ties to ISIS
ISIS claims responsibility for Iraq bus bombing that killed 12
ISIS Supporters Call For Poisoning of Food in Grocery Stores Across U.S. and Europe
Lebanon's Ailing Economy Further Strained by Drop in Foreign Currency Reserves
Anti-Sissi protesters clash with security forces in Suez
Dozens arrested in Egypt after rare anti-Sissi protests
'They will murder you': Churches burned and worshippers killed in Ethiopia's ethnic carnage
Saudi Arabia says it will take 'appropriate' action if Iran's role in attacks confirmed
Commentary: The U.S. Has an Excuse to Go to War With Iran. It Just Doesn't Want To
Zarif: Not confident we can avoid a war - but stresses Iran won't start one
After US sends troops to Mideast, Rouhani warns foreign forces to 'stay away'
Yemeni Rebels Warn Iran Plans Another Strike Soon
UN Yemen envoy welcomes Houthi offer to halt attacks on Saudi Arabia
Iran Says It Will Hold Naval Drill With Russia, China 'Soon'
Iran's Rohani Vows to Lead Security in Gulf, Will Showcase Plan at UN General Assembly
Hong Kong a 'police state,' prominent protesters tell AFP
Hong Kong police, protesters face off in fresh clashes as fights break out over 'Lennon Walls' tear-down
Second Pacific island nation in a week cuts ties with Taiwan
Video showing hundreds of shackled, blindfolded prisoners in China is 'genuine'
U.S. trade regulators approve some Apple tariff exemptions amid broader reprieve
Trump: I don't need a China trade deal before the 2020 election
Trump has officially blown any chance of putting together a US-North Korea deal
Trump heads to UN with long list of deals he's yet to close
Supreme Court could hear groundbreaking case that challenges UN immunity
Erdogan to address international peace and security at UN summit
International Day of Peace: Preventing conflict through climate action
Climate emergency 'a new danger' to peace, youth activists hear ahead of World Day
Youth leaders at UN demand bold climate change action
Mexico's Record-Setting Homicides, Slugglish Economy Test AMLO
String of shootings at high school football games continues with 2 teens injured in Philadelphia
'Shame on him': Woman who confronted O'Rourke accuses him of using 'our victims' to push gun control
Biden accuses Trump of abusing power to smear him
Biden goes on the attack over Ukraine controversy, pledges to beat Trump 'like a drum'
For Biden, Whistle-Blower Complaint Could Cut 2 Ways
Sean Hannity: Biden faces new Ukraine scrutiny thanks to media mob's 'whistleblower' story
Ukraine foreign minister defends Trump's call with Zelenskiy: 'I think there was no pressure'
Trump's freeze on Ukraine aid draws new scrutiny amid push for Biden investigation
Giuliani helped pressure Kiev to investigate Democrat's son
Politics Turn Nasty in Canada as Trudeau and Rivals Get Personal
Warren takes aim at Pelosi, Dem leadership over impeachment: 'Congress failed to act'
AOC: Democrat's refusal to impeach Trump a 'bigger national scandal' than his behavior
Justin Trudeau's star has lost its shine over blackface
Justin Trudeau says his privilege made him do it
Canada's Trudeau pledges assault rifle ban, pivots campaign amid blackface scandal
Paris police use tear gas on Yellow Vest protesters as climate march turns violent
Paranoia Written All Over S&P 500 in Struggle Back to a Record
Microsoft chief Brad Smith says rise of killer robots is 'unstoppable'
Google Claims 'Quantum Supremacy,' Marking a Major Milestone in Computing
Thousands of Swiss protest 5G wireless over health fears
Facebook suspends tens of thousands of apps in ongoing privacy investigation
5.9 magnitude earthquake hits near Saumlaki, Indonesia
Albania struck by 5.6-magnitude earthquake, injuring at least 37
5.6 magnitude earthquake hits near Hihifo, Tonga
5.2 magnitude earthquake hits near L'Esperance Rock, New Zealand
5.1 magnitude earthquake hits near Shijak, Albania
Sabancaya volcano in Peru erupts to 24,000ft
Popocateptl volcano in Mexico erupts to 22,000ft
Reventador volcano in Ecuador erupts to 14,000ft
Nevados De Chillan volcano in Chile erupts to 12,000ft
Merapi volcano in Indonesia erupts to 12,000ft
Typhoon Tapah slams Okinawa and moves toward Kyushu, closing some Rugby World Cub fanzones
Lorena spares Los Cabos, heads up east coast of Mexico's Baja peninsula
UK braces for Humberto's rain and gusty winds early next week
Imelda's devastating rains overwhelm southeastern Texas, cause record-setting flooding
Authorities confirm fifth death linked to Tropical Storm Imelda as Texas floodwaters recede
Klopfer: Is abortionist who hoarded 2,246 dead babies in his garage an outlier?
Horrific, little-known abortion method: Cut the umbilical cord and wait for cardiac arrest
United Methodists Float Plans to Split Denomination after LGBTQ Vote
Tracking Bible Prophecy Headlines - 9/21/2019
Outgoing Trump peace envoy meets Netanyahu amid election deadlock, will meet Gantz
In farewell letter, Trump envoy says he is 'hopeful' plan will spur peace talks
Russian Foreign Minister Lavrov: Efforts to promote Israeli-Palestinian peace unimpressive
Rep. Rashida Tlaib's grandmother to Donald Trump: Let's talk about your peace plan
Over 8,000 Palestinians take part in weekly protests along Gaza border
A historic first? Israel's Arabs could lead parliamentary opposition
Netanyahu dismisses TV report he's sent out feelers for presidential pardon
Nasrallah: Netanyahu attacked in Iraq in attempt to keep power
Iraq: Minibus explosion outside Karbala kills 12, injures 5
Russia downs Israeli drone attempting to attack in Syria - Russian media
Turkey stations doctors near Syrian border for possible military operation
US, Israeli efforts to contain Iran put Iraq's stability on the line
Trump will send troops to Middle East in response to attack on Saudi Arabia
Trump says going into Iran would be a "very easy decision"
Iran warns any country that attacks it will become the 'main battlefield'
Trump announces toughest sanctions 'ever' on Iran
Trump sanctions Iran's central bank in wake of strikes on Saudi oil facilities
US Treasury targets 'crucial funding mechanism' for Iran's terror network
Iran's central bank says new sanctions show US has no 'leverage'
Iran Says New US Sanctions Target Iranians' Access to Food, Medicine
Iranian official warns Iran to resist U.S. plots "from the Mediterranean, to the Red Sea and to the Indian Ocean"
Hezbollah's Nasrallah says Iran would destroy Saudi Arabia in any war
Saudi oil facility attacks: Race on to restore supplies
Yemen's Houthis Propose Cease-fire With Saudi Arabia
In rare protests, Egyptians demand President el-Sisi's removal
Trump Calls China a 'Threat to the World' as Trade Talks Approach
Hopes for trade breakthrough fade as China cancels U.S. farm visits
Goldman Sachs says the market is about to get wild in October
Political battle escalates over whistleblower complaint about Trump
Trump Repeatedly Pressed Ukraine President to Investigate Biden's Son - Interactions under focus amid whistleblower complaint
Trump denounces 'partisan' whistleblower but says ID unknown
Joe Biden demands Trump release transcript of Ukraine call
Dems call for impeachment of 'criminal' Trump as new details surface on call with Ukraine
Gregg Jarrett: The Trump whistleblower may not be a whistleblower at all
Canada's Trudeau pledges assault rifle ban, pivots campaign amid blackface scandal
Twitter closes thousands of fake news accounts worldwide
Chinese journalists to be tested on loyalty to Xi Jinping
Chinese scientists develop handheld sonic weapon for crowd control
Cuba's 'sonic weapon' may have been mosquito gas
Power company execs cleared of negligence in Fukushima nuclear disaster
NASA emails reveal how agency didn't see large, 'sneaky' near-miss asteroid
5.4 magnitude earthquake hits near Lakatoro, Vanuatu
5.1 magnitude earthquake hits near Neiafu, Tonga
Popocateptl volcano in Mexico erupts to 34,000ft
Sabancaya volcano in Peru erupts to 27,000ft
Sangay volcano in Ecuador erupts to 27,000ft
Fuego volcano in Guatemala erupts to 16,000ft
Reventador volcano in Ecuador erupts to 16,000ft
Sheveluch volcano on Kamchatka, Russia erupts to 15,000ft
Typhoon Tapah bears down on South Korea, Japan with impending flooding rainfall and damaging winds
Hurricane Lorena headed toward popular Mexican tourist destination Cabo San Lucas
Hurricane Jerry has strengthened to a Category 2 storm and is heading north of the Leeward Islands
4 dead in Texas after Tropical Storm Imelda brings catastrophic flooding
Imelda fallout: Barges strike a bridge near Houston after 400 water rescues and 300 drivers stranded
Hit by Historic Flooding From Imelda, Houston Offers Stark Reminder of Why Millions Are Joining Climate Strike
Ahead of climate summit, UN chief demands 'positive' news
Trump will hold session on religious persecution instead of attending UN climate summit
Central America's dengue epidemic deadly in Honduras
Pro-choice student creates bomb scare at anti-abortion event; pro-life students refuse to back down
Ex-Florida police chief: Epstein case 'the worst failure of the criminal justice system' in modern times
Advocacy group slams Ben Carson over reported slur of trans people
Pastor of 'Flying Spaghetti Monster' Church Prays at Gov't Meeting, Thanks to Court Ruling
Tracking Bible Prophecy Headlines - 9/20/2019
Greenblatt to speak with Gantz and Netanyahu about 'Deal of the Century'
'Let Me Try to Dispel the Myths': Jason Greenblatt Tells Hamodia the Inside Story
Tillerson says Netanyahu skillfully 'played' Trump using misinformation
Committee publishes 'almost final' results; Blue and White lead Likud 33-31
Results aren't even official, but already nightmare 3rd election scenario looms
Rivlin to begin consultations Sunday on tasking next prime minister
Liberman said to tell aides he intends to recommend Gantz for prime minister
Weakened Netanyahu's offer of unity government rebuffed by rival Gantz
Gantz says he should lead unity government, rejects coalition led by right
Dethroning King Bibi: Why, and how, Likud could get rid of its longtime leader
Netanyahu Says No Intention of Seeking Plea Bargain in Corruption Cases
Iran May Exploit Israel's Political Instability: How Trump Must Deter Tehran
Putin: Russians consider Israel a 'Russian-speaking country' - says he feels kinship with Jewish State
Syrian state media says drone downed outside Damascus
Rival UN resolutions on Syria cease-fire shot down
Lebanon says crashed Beirut drones were on Israeli attack mission
U.S. Man Charged With Terrorism Offenses Targeting Landmarks for Hezbollah
Iran's top diplomat warns of 'all-out war' if hit for Saudi attack
US military presenting range of options to Trump on Iran
Pompeo wants 'peaceful' solution to crisis over Saudi strikes
Iran's Zarif questions U.S. coalition for 'peaceful resolution' in Middle East
Pentagon Weighs Sending More Military Assets to Mideast
Border wall, Iran, Space Force among hurdles for $700 billion U.S. defense bill
The billions Saudi Arabia spends on air defenses may be wasted in the age of drone warfare
Arab Coalition launches military operation north of Hodeidah in Yemen
Yemen's Iran-backed Houthis say Hodeidah 'escalation' violates Stockholm deal
Turkey's Anti-Israel, Anti-Western Policies Could Outlast Erdogan
U.S. drone strike kills 30 pine nut farm workers in Afghanistan
Pompeo announces US to rescind $160 million in aid to Afghanistan, cites government corruption
The Fed pumps another $75 billion into markets - its 3rd straight daily injection
Democrats and Republicans Aren't Just Divided. They Live in Different Worlds.
'Only plausible candidate': Never Trump Republicans plotting to back Biden
Federal judge blocks California law requiring Trump tax returns
Facebook CEO Zuckerberg Meets With Trump, Faces Tough Questions From Senators
Zuckerberg meets Trump, senators; nixes breaking up Facebook
Report: Mark Zuckerberg Admits Facebook's 'Clear Bias,' Dependence on 'Activist' Fact Checkers
Baltimore officials pitched on putting three surveillance planes in the sky at once, covering most of city
Muslim men claim racial profiling after flight canceled at Birmingham airport
China Launches 'Belt and Road News Network' Workshop to Indoctrinate Journalists
Alien enthusiasts arrive in Nevada despite canceled Area 51 event
5.4 magnitude earthquake hits near Neiafu, Tonga
5.3 magnitude earthquake hits near Neiafu, Tonga
5.1 magnitude earthquake hits near Ohonua, Tonga
5.0 magnitude earthquake hits near Neiafu, Tonga
5.0 magnitude earthquake hits near Tobelo, Indonesia
5.0 magnitude earthquake hits near Kokopo, Papua New Guinea
Sabancaya volcano in Peru erupts to 25,000ft
Popocateptl volcano in Mexico erupts to 25,000ft
Sangay volcano in Ecuador erupts to 22,000ft
Sheveluch volcano on Kamchatka, Russia erupts to 20,000ft
Reventador volcano in Ecuador erupts to 19,000ft
Fuego volcano in Guatemala erupts to 16,000ft
Sakurajima volcano on Japan erupts to 15,000ft
Rising number of fatal landslides makes 2019 the worst year on record
'Worse than Hurricane Harvey': At least 2 dead as Imelda overwhelms Texas with' incredibly dangerous' flooding
Flooding from Imelda turns deadly in Texas as rainfall totals approach 4 feet
More than 40 inches of rain falls across Southeast Texas; I-10 shut down, reports TxDOT
Tropical Storm Imelda: 2 dead in Texas, including man trying to save horse from flood
Imelda: 2nd '500-year rainfall' in 2 years will cause $8 billion in damages
'They're forming like roaches.' The 6 tropical storms whirling at once have set a record
Tropical storm may hit Japan on weekend again
Mumbai Records Highest-ever September Rainfall; Set to Witness More Rain
Kids in Australia, Pacific launch millions-strong global climate strike
'It's our future that's at stake': US students plan to skip school Friday to fight climate 'emergency'
North American bird population has dropped by 3 billion since 1970, study reveals
Uptick seen in rare mosquito-borne virus in some US states
Philippines declares new polio outbreak after 19 years
Pete Buttigieg says 2,200 aborted fetal remains found in his city 'disturbing' but don't politicize
Pete Buttigieg 'Can't Even Read the LGBT Media Anymore': 'It's All, 'He's Too Gay, Not Gay Enough, Wrong Kind of Gay"
Fashion brand condemned over school shooting clothes with bullet-like holes
Tracking Bible Prophecy Headlines - 9/19/2019
Trump's outgoing peace envoy heads to Jerusalem; will meet Netanyahu, Gantz
Coalition deadlock persists after 96.5% of total votes counted: Updated tally shows Blue and White increasing its lead over Likud to 33-31
Trump says he hasn't spoken to Netanyahu: 'Our relationship is with Israel'
Netanyahu to skip UN gathering, forgo Trump meet, to battle for new coalition
Israel Election Results: If Netanyahu's Right, Get Ready for a Third General Election
Netanyahu Tells Gantz 'We Must Form Unity Government, Meet Me Today'
Netanyahu: It's either my right-wing bloc, or a dangerous Arab-backed government
Raining on Netanyahu plan, Yamina says united right-wing front isn't a done deal
Likud members said open to unity government, but scared to oppose Netanyahu
As Netanyahu's position weakens, liberal US Jews root for an end to his reign
Palestinian PM: Difference between Gantz and Netanyahu 'like Pepsi and Coke'
Abbas says he's 'against' possible new Netanyahu government
New Poll: More than 60% of Palestinians Want Abbas to Quit
Liquidity blockage choking Palestinian economy, World Bank says
Israeli researchers identify biblical kingdom of Edom
Moabite Altar Inscription: Earliest Reference to 'Hebrews'?
IRGC's Soleimani visits Baghdad, tells militias to attack U.S. interests
Airstrike on Iran-backed militia near Iraq-Syria border said to kill at least 5
Trump announces he will 'substantially' increase sanctions on Iran
Trump orders US Treasury to 'substantially increase' sanctions on Iran
Trump says he'd give Iranian leaders visas to attend UN
Iran: Attack on Saudi oil facilities was 'a warning'
Pompeo inadvertently admitted the Iran crisis is a 'direct result' of Trump's actions
Pompeo says US backs Saudi Arabia's 'right to defend itself'
Saudi oil attacks an 'act of war' by Iran, not Yemen rebels, Pompeo claims
Saudis couldn't stop oil attack, even with top US defenses
UK's Johnson and Trump discuss need for united diplomatic response to Saudi attack
Saudi Arabia joins US-led maritime coalition after attack on its oil industry
Kuwaiti army places some units in a 'state of combat readiness'
Taliban car bomb kills at least 20 in southern Afghanistan
American Airlines mechanic accused of sabotaging plane denied bail over possible terrorist ties
Trump taps Latter-day Saint as new national security adviser
Trump names Robert C. O'Brien to replace John Bolton as national security adviser
US Fed's Powell downplays concerns about cash crunch on financial markets
A crack just emerged in the financial markets: The NY Fed spends $53 billion to rescue the overnight lending market
Fed loses control of its own interest rate as it cut rates - 'This just doesn't look good'
The Fed cuts rates for 2nd time since financial crisis - but defies Trump's calls for 'big' stimulus
Canada's PM Trudeau apologizes after photo emerges of him dressed in 'brownface'
Smart TVs, smart-home devices found to be leaking sensitive user data, researchers find
The US Navy just confirmed these UFO videos are the real deal
Comet visitor from outside our Solar System will wow scientists for months
6.2 magnitude earthquake hits near Pendok, Indonesia
6.0 magnitude earthquake hits near Sumbersari, Indonesia
5.7 magnitude earthquake hits near Blimbing, Indonesia
5.4 magnitude earthquake hits near Bouvet Island, Bouvet Island
5.3 magnitude earthquake hits near Kulumadau, Papua New Guinea
5.1 magnitude earthquake hits near Alotau, Papua New Guinea
Sabancaya volcano in Peru erupts to 24,000ft
Popocateptl volcano in Mexico erupts to 21,000ft
Reventador volcano in Ecuador erupts to 16,000ft
Sakurajima volcano on Japan erupts to 11,000ft
Six Named Storms at Once in Atlantic and Eastern Pacific Basins Ties Modern Record
Tropical Depression Imelda could dump 2 feet of rain on parts of Texas
Hurricane Humberto Raking Bermuda With Wind and Rain as High Surf and Rip Currents Continue Along Southeast U.S. Coast
New tropical system in West Pacific to trigger flooding in Philippines as Japan, South Korea remain on alert
Bolivia Is Fighting Major Forest Fires Nearly As Large As In Brazil
Doomsdays that didn't happen: Think tank compiles decades' worth of dire climate predictions
NBC News Asks Americans To Confess Their Climate Change Sins
World unprepared for global pandemic that could wipe out 80 million people in less than 36 hours, WHO report says
Artificial Intelligence Can Now Gauge Your Risk of Cardiovascular Death
Abortionist Ulrich Klopfer kept thousands of dead babies but inspires little curiosity
Newly passed California resolution blames 'religious groups' for LGBT suicides
Oklahoma woman, 18, threatened to 'shoot 400 people for fun' at former high school, officials say
Millions may risk jail as Indonesia to outlaw sex outside marriage
Fashion catwalk at cathedral is 'antithesis of Christian gospel'
Tracking Bible Prophecy Headlines - 9/18/2019
Israel election: Netanyahu says country at 'historic junction' as exit polls too close to call
Israel Election Results: With 92% of Votes Counted, Netanyahu's Bloc Slightly Ahead but Fails to Secure Majority
Israeli election: lengthy coalition talks loom as early results point to deadlock
Netanyahu far from 61 seats, Liberman poised to be kingmaker - exit polls
Reiterating call for unity, kingmaker Liberman sets out list of secular demands
Israel Election 2019: After Failing to Secure Majority, Netanyahu Says Will Form 'Strong, Zionist Government'
Warning of national crisis, kingmaker Liberman appeals for speedy unity
Likud MK: There's always a possibility for a third election
Rivlin says 'will do everything' to prevent 3rd round of elections
Israel Election 2019: Arab Leaders Herald High Turnout as Victory Over Netanyahu
Likud MK admits targeting Arabs with camera bill probably wasn't a good idea
Over 69% vote in rerun poll, more than April election
Commentary: Israel's election, and how Benjamin Netanyahu might lose, explained
For Netanyahu, winning reelection could be the only way to avoid prosecution for corruption
'Benjamin Netanyahu wanted to postpone elections for a war in Gaza'
Palestinian official: Next government must realize no peace without ending occupation
Miami Holocaust survivors urge Congress to let them sue European insurance companies
Report: Anti-Semitic Harassment at U.S. College Campuses Hits Historic Levels
Saudi Arabia oil drone attack 'a blow for the world'
U.S., Saudi Military Forces Failed to Detect Attack on Oil Facilities
Report: US satellites detected Iran priming drones, missiles ahead of Saudi strike
Saudi Crown Prince says attacks on oil facilities are a 'dangerous escalation'
French President Macron condemns 'hostile acts' targeting Saudi oil facilities
Trump strains to balance diplomacy, military threat to Iran
Wary of conflict, Trump takes go-slow approach to attack on Saudi oil
Pompeo heads to Saudi Arabia to discuss response to alleged Iran attack
Rouhani says 'Yemenis' attacked Saudi oil facilities as a 'warning'
Iranian President Hassan Rouhani says Saudi Arabia should see attack on oil facilities as a warning to end its Yemen war
If the world ran on sun, it wouldn't fight over oil. The climate crisis isn't the only reason to kick fossil fuels - the prospect of a war to protect Saudi crude reminds us of that.
Pakistan slams India over Kashmir remarks
Afghanistan war: Taliban tell Trump their 'doors are open'
Russia detains over 80 North Korean sailors
Expert: North Korea's Nuclear Arsenal May Grow up to 40 Bombs by 2020
How Hong Kong Protesters Evade Surveillance With Tech
Mexican authorities find 29 bodies in a hundred plastic bags
New York Fed steps into market to move interest rates
Ex-campaign chief defends Trump, defies Democrats at impeachment hearing
President Trump's Cabinet has had more ex-lobbyists than Bush or Obama - a sign that Trump's pledge to 'drain the swamp' may not be happening
Trump blitzes into California for major $15M fundraising push, irritating celebrities, activists
Ilhan Omar: Trump admin can't be trusted on Iran if it 'lies about weather maps or crowd sizes'
Ilhan Omar deletes 2013 post that revealed her father's name adding to evidence that she married her brother
Facebook auto-generating pages for Islamic State, al-Qaida
The Intelligence Community is Exploring Long-Range Biometric Identification
Millennials stressed from tech and social media overload
Whitney Houston Hologram Tour Sets Dates and Locations
Major data breach puts all Ecuadorans - including Julian Assange - at risk of identity theft, security firm warns
The Navy Says Those UFO Videos Are Real - And they were never meant to be released to the public
Mysterious waves have been pulsing across Oklahoma
5.4 magnitude earthquake hits the Azores Islands region
5.2 magnitude earthquake hits near Lorengau, Papua New Guinea
5.1 magnitude earthquake hits near Lata, Solomon Islands
5.1 magnitude earthquake hits near Kuril'sk, Russia
5.1 magnitude earthquake hits near Pondaguitan, Philippines
5.1 magnitude earthquake hits near Panguna, Papua New Guinea
5.1 magnitude earthquake hits near Rabaul, Papua New Guinea
5.1 magnitude earthquake hits near Laiwui, Indonesia
Sabancaya volcano in Peru erupts to 25,000ft
Popocateptl volcano in Mexico erupts to 21,000ft
Reventador volcano in Ecuador erupts to 16,000ft
Sheveluch volcano on Kamchatka, Russia erupts to 13,000ft
Sakurajima volcano on Japan erupts to 13,000ft
Nevados De Chillan volcano in Chile erupts to 12,000ft
Bermuda gets ready for pass by Category 3 Hurricane Humberto
Triple threat: Tropical Storm Imelda swamps Texas, Humberto nears Bermuda and TD 10 forms in Atlantic
Tropical Storm "Imelda" hits Freeport, Texas - significant to life-threatening flash floods expected
Tropical Depression Imelda could dump the heaviest rainfall Houston has seen from one storm system since Harvey
Pacific hurricane season heats up with several storms but no threats to Hawaii
2019 IOD event developing into one of the strongest on record, Extreme rainfall expected in Eastern Africa
Climate Anxiety Groups Are the New Self-Care
Health fears prompt Swiss 5G revolt
Study on DNA spread by genetically modified mosquitoes prompts backlash
Texas A&M researchers quietly bred sick dogs in hopes of finding human muscular dystrophy cure
Congo's former health minister detained over alleged mismanagement of $4.3 million in Ebola funds
Explosion at Russian lab housing smallpox virus somehow hasn't triggered the apocalypse... yet
South Korea confirms first outbreak of African swine fever
Number of abortions in US falls to lowest since 1973 - Less women getting pregnant, reduction in abortion clinics
White House wants 'full investigation' of Indiana abortionist who had thousands of fetal remains in his home
A Pennsylvania state senator has been charged with possession of child pornography, attorney general says
California Senate Passes Resolution Calling All Californians to Embrace LGBTQ Lifestyles
Mormons still oppose equal marriage despite changing rules, leader says
The Arizona Supreme Court Strikes a Powerful Blow for Free Speech and Religious Freedom
The Arizona Supreme Court ruled two business owners did not have to make invitations for a same-sex wedding
China makes churches replace Ten Commandments with Xi Jinping quotes: 'This is what the devil has always done'
Iran imprisons bookshop owner for selling Bible as crackdown on Christianity continues
Russian priests spray holy water from plane to stop 'alcohol use' and 'fornication'
Tracking Bible Prophecy Headlines - 9/17/2019
Netanyahu vows to annex Hebron, Kiryat Arba after election
France, Jordan leaders 'share concern' over Netanyahu annexation plan
Ayelet Shaked: 'Trump's plan talks about a Palestinian state in Area C'
'Israeli' drone shot down in Gaza belonged to Palestinian terrorists
Netanyahu planned 'extraordinary' Gaza op after speech interrupted by rockets
Defense chiefs stymied Netanyahu plan to hit Gaza before elections
Gantz assails Netanyahu over reports he sought to go to war before elections
Elections Committee head was told vote could be delayed due to war
Netanyahu and Gantz pray at Western Wall as bitter campaign comes to a close
Israel's election campaign has been a religious war of words
Polls open as Israel faces taut election for second time in months
Israel's Netanyahu fights for new term after decade in power
Netanyahu has unusual pre-election pitch: Voting is more important than sex
Fearing trouble as Israel votes, record 20,000 cops deploying at poll stations
Israel's Do-Over Election: Deja Vu or a Chance for Change?
IDF troops in Afghanistan? What a US-Israel mutual defense treaty could mean
Islamic State's Reclusive Leader Issues New Call for Action
ISIS leader calls for 'caliphate soldiers' to free detainees from camps, continue attacks
At meeting with Rouhani, Putin praises Iran for helping Assad in Syria civil war
Iran's leader Khamenei says US policy of maximum pressure will fail
Brent crude oil jumps the most in history after Saudi attacks
Oil shock hits a global economy that's already on shaky ground
Dow snaps 8-day winning streak on fears spiking oil will slow the global economy
OPEC, Russia Hold Off Pumping More Oil After Saudi Attack
Trump says U.S. does not need Middle East oil, but cargoes keep coming
Trump: It looks like Iran hit Saudis, no military option yet
Pentagon chief: US preparing response to attack on Saudi oil facility
Trump is trapped between two impulses on Iran
Trump says he does not want war after attack on Saudi oil facilities
Trump says US response to oil attack depends on Saudi Arabia's assessment
Evidence indicates Iranian arms used in attack on Saudi, says Riyadh
US and Saudis considering joint military response on Iran after oil attacks
Israel 'well-prepared' for any spill-over from attack on Saudi oil plant, PM says
Drone Attack on Saudi Oil Field Seen as Realizing Worst Fears
Saudi attacks underscore evolving drone threat, experts say
The Saudi attack finds the oil market's Achilles heel
Rohingya still in Myanmar face 'threat of genocide': United Nations
Pakistan Warns Of "Accidental War" With India On Line Of Control
North Korea explains conditions for getting rid of nuclear weapons ahead of U.S. talks
Hong Kong leader to hold dialogue aimed at easing tensions
Freedom at risk of being 'lost' in Hong Kong, says pastor
Taiwan says China meddling with elections after Solomon Islands cuts ties
Gertz: Xi Jinping Has Created a 'Communist Nightmare'
China's moves to tackle swine fever are 'ineffective,' and it may cause inflation to spike above target
Recession fears have hit an all-time high, a new Bank of America survey shows
Wall Street May Get $40 Billion Reprieve From Trump Regulators
Trump on GM strike: Nobody is better to auto workers than me
Manhattan district attorney subpoenas 8 years of Trump tax returns
The New York Times faces questions over Kavanaugh story
"They Played It Up Pretty Big": Turmoil Engulfs the Times Over the Kavanaugh Debacle
Kavanaugh accuser's friend dismisses original allegations, detail also not mentioned in NYT excerpt of book
'The Times is DEAD': Trump calls for resignation of those 'involved in the Kavanaugh SMEAR story'
Facebook to stop news headline changes from advertisers
Blackout hits 4 nations in Central America, affects millions
5.2 magnitude earthquake hits near Willow, Alaska
5.1 magnitude earthquake hits near Zhangye, China
8 earthquakes strike North Carolina within one week
Sabancaya volcano in Peru erupts to 24,000ft
Popocateptl volcano in Mexico erupts to 23,000ft
Reventador volcano in Ecuador erupts to 16,000ft
Sheveluch volcano on Kamchatka, Russia erupts to 13,000ft
Nevados De Chillan volcano in Chile erupts to 12,000ft
90% of the world's population just experienced the hottest summer on record
Smoke from California's largest wildfire is visible from space
Humberto strengthens into hurricane, may bring heavy rain to Bermuda
New tropical system likely to join Humberto in Atlantic
Not everybody wants thoughts and prayers after a disaster, according to a study of hurricane survivors
NYC says 1.1M NYC students can skip school for climate strike protest
6 Killed, Over 5000 Tested Positive as Nepal Reels from Dengue Outbreak
YouTube and Facebook have an illegal steroid problem, according to new report
National 'Day Of Remembrance For Aborted Children' Memorials Held Across The Country
Christian artists can't be forced to make same-sex wedding invitations, Ariz. Supreme Court rules
California adds Iowa to 'travel ban' over refusal to fund gender transitions
Baptist Church Makes History, Calls Transgender Pastor
For 1 in 16 US women, first sexual intercourse experience was rape, study says
Tracking Bible Prophecy Headlines - 9/16/2019
Netanyahu approves new Jordan Valley settlement, says US peace plan imminent
Netanyahu: After Jordan Valley and settlements, I'll annex other 'vital areas'
'World will ultimately accept our sovereignty in Jordan Valley'
Democratic Camp's Horowitz: West Bank annexation would mean 'kind of apartheid'
Organization of Islamic Cooperation 'totally rejects' Netanyahu's annexation vow
Turkey says Israel becoming 'racist, apartheid regime' with annexation plan
Minnesota Rep. Ilhan Omar: Netanyahu's 'existence' contradictory to peace
Netanyahu alleges 'rampant' voter fraud scandal; but charges are unfounded
With cameras banned, new right-wing patrol seeks to 'prevent Arab voter fraud'
Gantz urges Rivlin to help ensure Israel does not go to third election
At huge rally, Haredi MK said to liken Lapid, Liberman to biblical enemy Amalek
Shas MK: Liberman mocks us by shopping on Shabbat at store that sells pork
Bennett won't promise immunity for PM Netanyahu; will weigh 'stability of Israel'
Netanyahu Backed Off Significant Gaza Strike After Attorney General Intervened
Netanyahu: Defense treaty with US won't compromise our freedom
Trump denies reports he's willing to meet with Iran with 'no conditions'
Attack on Saudi oil field a game-changer in Gulf confrontation
Drone Attack on Saudi Oil Field Seen as 'Pearl Harbor' Moment
Trump tells Saudi Crown Prince US ready to help protect Kingdom's security
Trump: US locked and loaded for response to attack on Saudis
Iranian media: Attacks on Saudi Arabia means world needs Iran's oil
Saudi Attacks Reveal Oil Supply Fragility in Asymmetric War
Oil prices soar after attacks on Saudi facilities
Saudi attacks raise spectre of oil at $100/barrel
Saudi Arabia races to restore oil supply after strike blamed on Iran
Behnam Ben Taleblu: Attack on Saudi oil facility shows Trump was right to pull out of Iran nuke deal
Kuwait says it's probing drone sighting, working with Riyadh
Hong Kong govt: Violence is harmful, won't solve divisions
Australia kept secret a China hack on its parliament to protect trade, report shows
Twitter mocks Boris Johnson after he compares himself to the Hulk
No-deal Brexit would be a 'catastrophe' for travelers, experts warn
Top Democrats tell Trump gun bill must include universal background checks
Moderate Democrats warn Pelosi of impeachment obsession
Kavanaugh 'must be impeached,' top Dems say, as uncorroborated allegation resurfaces
'Lied to the U.S. Senate': Kamala Harris leads 2020 Democratic demand for Kavanaugh impeachment
Trump suggests 'innocent' Kavanaugh should sue, blasts media for 'lies'
Ex-Google worker fears 'killer robots' could cause mass atrocities
Welcome to Asgardia: The 'Space Nation' that's ramping up plans to save humanity by putting 15m people in orbit
5.2 magnitude earthquake hits near Chichi-shima, Japan
Sabancaya volcano in Peru erupts to 25,000ft
Sheveluch volcano on Kamchatka, Russia erupts to 24,000ft
Popocateptl volcano in Mexico erupts to 21,000ft
Reventador volcano in Ecuador erupts to 15,000ft
Sakurajima volcano on Japan erupts to 13,000ft
Ebeko volcano in the Kuril Islands erupts to 12,000ft
Humberto 2019 strengthens to a hurricane while moving away from U.S.
Kiko strengthens into major hurricane in East Pacific
'Americans are waking up': two thirds say climate crisis must be addressed
Why the world is becoming more allergic to food
OxyContin Maker Purdue Pharma Files for Bankruptcy to Wipe Out 2,000 Lawuits
California state lawmakers pass bill requiring public universities to offer abortion pill on campus
Millennials boldly preach freedom from LGBT lives at Orlando march 3 years after Pulse mass shooting
Tracking Bible Prophecy Headlines - 9/15/2019
Trump's Peace Plan Includes Dividing Jerusalem, Ayelet Shaked Says
Commentary: Israel's Sovereignty Claims Over The Jordan Valley Are Legitimate. A nation cannot annex land over which it already has sovereign claims.
Settlement 'islands': Bennett unveils Trump's purported plan for West Bank
Obama envoy says Netanyahu 'encouraged' plan that included settler withdrawal
Israel Should Let Individual Jews Buy Private West Bank Land, Army Lawyers Say
Trump floats possible defense treaty days ahead of Israeli elections
Netanyahu calls for emergency meeting on election fraud
Putin hopes elected PM will preserve Russian-Israeli relations
Gilad Erdan: There may be a military operation in Gaza in the coming days
Gaza group claims it shot down IDF drone, but may have hit Islamic Jihad one
Dozens of Palestinians reported hurt in West Bank clash
Netanyahu: Iran destroyed secret nuclear weapons site after its existence was uncovered by Israel
Saudi-Iran careen toward potential conflict, U.S. blames Iran for attack
Yemen rebels claim drone attacks on major Saudi oil sites
Saudi Arabia: Drone attacks knocked out half its oil supply
Saudi Oil Attack: This Is the Big One
Oil To Hit $100? Pompeo Blames Iran For "Unprecedented" Drone Attack That Crippled Largest Saudi Oil Processing Facility
Drone attacks on Saudi plant could hit global oil supplies
Arab coalition says it will counter threats to Saudi assets, oil supplies
U.S. stands ready to tap emergency oil reserve after Saudi attacks: DOE
Trump tells Saudi Crown Prince US ready to help protect Kingdom's security
Lindsey Graham Says U.S. Should Consider Iran Attack That Would 'Break Regime's Back'
Iranian general says country ready for 'full-fledged war' with US
Iran Threatens U.S. Bases After Pompeo Blames Tehran for Attack on Saudi Oil Facility
White House confirms bin Laden's son killed in US counterterror operation
Egypt's Sissi dismisses corruption allegations
Trump says Taliban have 'never been hit harder' after nixing peace talks
Pakistani PM: India's crackdown on Kashmir will spur global Muslim extremism
Hong Kong activist Joshua Wong seeks U.S. support for protests
Mall brawls and street fights as Hong Kong polarisation deepens
The date which has both Hong Kong and Beijing on edge
The US-China trade war has set in motion an unstoppable global economic transformation
Democrats Propose to Block Trump's Farm Aid Program, Putting U.S. Farmers at 'Serious Risk'
Red Flag Gun Laws Are Rooted In Communist Methods Of Oppression
I create fake videos. Here's why people believe even the obvious ones: People will accept anything as true if it confirms their beliefs
An asteroid larger than some of the world's tallest buildings will zip by Earth Saturday
5.9 magnitude earthquake hits near Laiwui, Indonesia
5.4 magnitude earthquake hits near Akutan, Alaska
5.2 magnitude earthquake hits the Southern Mid-Atlantic Ridge
5.1 magnitude earthquake hits near Raoul Island, New Zealand
5.2 magnitude earthquake hits near Nueva Concepcion, Guatemala
5.0 magnitude earthquake hits the Reykjanes Ridge
Popocateptl volcano in Mexico erupts to 25,000ft
Sabancaya volcano in Peru erupts to 23,000ft
Sheveluch volcano on Kamchatka, Russia erupts to 17,000ft
Fuego volcano in Guatemala erupts to 15,000ft
Reventador volcano in Ecuador erupts to 15,000ft
Santa Maria volcano in Guatemala erupts to 15,000ft
Asosan volcano on Japan erupts to 10,000ft
Ebeko volcano on the Kuril Islands erupts to 10,000ft
Tropical Storm Humberto threatens Bahama islands ravaged by Dorian
Relief from Dorian temporarily stalled in the Bahamas as Humberto bypasses islands
Spain floods: entire towns submerged after south-east battered by severe storms
Drug companies ask to dismiss federal judge trying opioid cases
'World's oldest parents' both in intensive care after delivering twins
New York City to repeal ban on gay 'conversion therapy' amid legal battle
Calif. legislature approves measure criticizing pastors for not embracing LGBT identities
Kavanaugh accused of more unwanted sexual contact by former classmate: report
NY Times sparks furor with tweet describing alleged Kavanaugh behavior as 'harmless fun'
Tracking Bible Prophecy Headlines - 9/14/2019
Despite stepping down, US peace envoy hints he may not be done brokering
'King Bibi' fights for his political life in Israeli election
Netanyahu hints Gantz campaign planted 'false' story of Israel spying on White House
Iranian FM mocks US following disputed report of Israeli spying in Washington
British unions reaffirm backing for boycotting Israel
IDF chief: Israel's enemies will face unprecedented firepower in next war
Hamas warns Israel against harming protesters at Gaza border clashes
Minister: Israel has failed to extend lease of 'Isle of Peace' on Jordan border
Trump stunned US officials when he called Egyptian President el-Sisi 'my favorite dictator' at the G7
Liberman says it's no accident Netanyahu was kept waiting by Putin
Russia prevents Israeli airstrikes in Syria
Caroline Glick: Israel and John Bolton's departure
US said to reassure Israel: Iran sanctions will stay even if Trump, Rouhani meet
Iran signs $440 mln deal with local firm to develop Gulf gas field
Iran, cooperate with UN nuclear watchdog, European powers urge
Turkey's Erdogan says to discuss with Trump buying U.S. Patriot missiles
Drone attacks strike major Saudi oilfield, processing facility
Saudi Arabia oil facilities ablaze after drone strikes
U.S. energy secretary says nuclear talks with Saudi minister likely Monday
Afghan Taliban Stronger Than Ever After U.S. Spends $900 Billion
Taliban negotiators arrive in Moscow days after Trump declares Afghan peace talks 'dead'
Blast at Indonesian police warehouse holding World War Two munitions
US sanctions North Korean hacking groups it says stole millions around the world
Hong Kong protesters form human chain as government offers concessions
Hong Kong protesters plan mall sit-ins after hill-top human chains
Hong Kongers troubled by unrest look for new homes abroad
US Navy warship challenges Chinese claims in the South China Sea
Midwestern farmers eye USMCA deal for relief amid China trade war
China says it will exclude soybeans and pork from additional tariffs, marking a huge win for US farmers in the trade war
UK parliament speaker vows to thwart PM over Brexit law
Boris Johnson 'won't be deterred' from Brexit on 31 October
New Zealand Moves To Create Firearm Registry And Stiffen Penalties For Gun Crimes
DOJ opposes House panel's request for more Mueller probe materials as it pursues impeachment
Everyone Knows the Truth About Politics: The Democrats are scrambling, Trump is a screwball and the sane center is getting ignored.
Trump-Biden matchup promises epic presidential gaffes contest
Will Your Uploaded Mind Still Be You? The day is coming when we will be able to scan our entire consciousness into a computer.
A Swiss house built by robots promises to revolutionize the construction industry
5.4 magnitude earthquake hits near Hihifo, Tonga
5.4 magnitude earthquake hits the Northern Mid-Atlantic Ridge
5.1 magnitude earthquake hits near Sorong, Indonesia
5.0 magnitude earthquake hits near Albardon, Argentina
Six earthquakes in five days reported near this Western North Carolina town
Sabancaya volcano in Peru erupts to 25,000ft
Popocateptl volcano in Mexico erupts to 21,000ft
Sheveluch volcano on Kamchatka, Russia erupts to 17,000ft
Reventador volcano in Ecuador erupts to 16,000ft
Fuego volcano in Guatemala erupts to 15,000ft
Nevado De Chillan volcano in Chile erupts to 14,000ft
Ebeko volcano in the Kuril Islands erupts to 10,000ft
Tropical storm Humberto gets closer to the area devastated by a hurricane in northwestern Bahamas
Five dead as torrential rain and floods batter Spain
Rainforest fires trigger smog alerts in Indonesia and Malaysia
Indonesia fires forces schools and airport to close in Sumatra
AOC appears to claim Miami will be gone 'in a few years' because of climate change
Pick up a joint instead: Vaping illnesses highlight flawed marijuana regulations
Purdue Pharma's Sackler family used hidden accounts to transfer $1B: court docs
Anti-vaccine activist throws menstrual cup at California lawmakers, prompting evacuation
Two Texas Cities Declare Themselves a 'Sanctuary City for the Unborn,' But No Penalties Unless Roe Overturned
More than 2,000 fetal remains found on late Indiana abortion doctor's property
BBC Tells Schoolchildren There Are 'over 100' Genders
Tracking Bible Prophecy Headlines - 9/13/2019
European powers condemn Netanyahu vow to annex Jordan Valley
Netanyahu, Likud fined for electioneering during Jordan Valley declaration
Despite stepping down, US peace envoy hints he may not be done brokering
IDF raises its level of alert out of concern that Gaza terrorist organizations will expand the range of the rocket fire
Netanyahu: War in Gaza could break out 'before the elections'
Netanyahu: War in Gaza to topple Hamas likely inevitable
Netanyahu: 'No choice but to bring down Hamas'
Rivlin warns Lebanon to rein in Hezbollah or face a war neither side wants
Israel accused of planting mysterious spy devices near the White House
Trump says he doesn't believe report of Israel spying on White House
Putin to Netanyahu: "It's important to us who gets elected to the Knesset"
Meeting Putin after 3-hour wait, Netanyahu vows to stop Iran's attacks on Israel
US President tells reporters he believes that Iran's leadership wants a meeting
Russia targets opposition leader Navalny with mass raids
Tiny Pacific Nation Makes a Go of Its Own Digital Currency
The European Central Bank cut rates to a surprise record low and launched a sweeping round of stimulus
Economists see no end to US-China trade war: Poll
House Dems move on Trump impeachment, as Republicans mock 'giant Instagram filter' hiding disarray
GOP lawmaker 'double dog dares' House Democrats to pursue Trump impeachment inquiry
Democratic debate descends into melee over health care, Obama, socialism as Dems struggle to show unity
O'Rourke's debate-stage vow: 'Hell yes, we're going to take your AR-15'
Sanders Distances His Democratic Socialism From Venezuela's 'Vicious Tyrant' Maduro
Bill Maher says 2020 Dems' far-left policies are a 'cancer on progressivism'
5.2 magnitude earthquake hits near Carlagan, Philippines
5.1 magnitude earthquake hits the Mid-Indian Ridge
5.0 magnitude earthquake hits Southwest of Africa
5.0 magnitude earthquake hits near Aktash, Russia
Ubinas volcano in Peru erupts to 23,000ft
Sabancaya volcano in Peru erupts to 22,000ft
Popocateptl volcano in Mexico erupts to 21,000ft
Fuego volcano in Guatemala erupts to 15,000ft
Sheveluch volcano on Kamchatka, Russia erupts to 15,000ft
Nevados De Chillan volcano in Chile erupts to 14,000ft
How a volcanic eruption in Russia caused a purple sunrise in Colorado
Tropical Storm Humberto expected to form, hit Florida this weekend, forecasters say
Bahamas issues tropical storm warning as disturbance nears area hit by Hurricane Dorian
Midwest Farmers Facing Crisis After Heavy Rain, Epic Flooding, and Trade War with China
Worst storm in over a century hits Spain, major floods and tornadoes reported
The coffee industry is starting to get jittery with no significant rain in the forecast for Brazil
Austin to be first US city to fund abortion support services
Chinese scientists use CRISPR tool on HIV patient for the first time
Gay 'chemsex' is fueling HIV epidemics in Europe, experts warn
Top Philippines court refuses to legalize same-sex marriage in unanimous decision
US-Israeli gay married couple sues after daughter denied US citizenship
Tracking Bible Prophecy Headlines - 9/12/2019
UN chief: Netanyahu's sovereignty plan would be illegal and undermine "two-state solution"
Amman warns Jordan Valley annexation pledge puts peace treaty 'at stake'
Saudis call emergency summit after Netanyahu's Jordan Valley sovereignty pledge
Hezbollah blames Gulf states for Netanyahu's Jordan Valley sovereignty plan
'You will never break our will': Palestinians to Netanyahu after annexation pledge
Ahead of Sochi trip, Russia scolds Netanyahu over Jordan Valley annexation vow
Russia warns that plan to annex Jordan Valley could escalate tensions
Netanyahu: I tried to annex Jordan Valley before election but AG said I couldn't
Shaked: Netanyahu could annex Jordan Valley in a day if he wanted
Topping off annexation pledge, PM moves to legalize Jordan Valley outpost
False alarms triggered north of Gaza as IDF bombs Hamas sites in reprisal raids
Hamas lauds rocket attack as spooking Netanyahu, shaking Israel's image
IDF attacks Gaza, terrorists try and down military aircraft
Netanyahu: Israel Will Probably Have No Choice but to Go to War in Gaza
Facebook Takes Steps Against Likud After Netanyahu Warns 'Arabs Want to Annihilate Us'
Facebook suspends Netanyahu's chatbot for hate speech against Arabs
National security 'chaos': John Brennan says Bolton ouster sends a signal to American enemies
Muslim group 'appalled' as Kupperman tapped as Bolton's interim replacement
Former Israeli Defense Minister: "Trump's firing of Bolton was a victory for Iran"
Amid Iran Outreach and Bolton Ouster, Top Trump Ally on Capitol Hill Says US Commitment to Israel 'as Strong as Ever'
Trump said to mull easing Iran sanctions to secure Rouhani meeting
Trump mulls $15b bailout plan for Iran if complies with nuclear deal - report
Israeli ambassador urges US to 'stay the course' on pressuring Iran
Iran denounces 'U.S.-Israeli plot' over nuclear program
Germany aims to host Libya conference to stabilize oil producer
In 9/11 speech, al-Qaeda chief calls for attacks on Israel, West
US Evangelicals Visit Saudi Arabia on Eve of 9/11
US-Israeli Christian leader discusses peace process with Saudi crown prince
Lindsey Graham claims border fraud so prevalent 'a terrorist could easily get in'
Supreme Court allows Trump asylum restrictions to take effect, ending 9th Circuit injunctions
Sotomayor dissents: Trump asylum ban comes when stakes 'could not be higher'
Trump officials look to fix California homeless problem, state officials say back off
Trump says Fed 'boneheads' should cut interest rates to zero 'or less,' US should refinance debt
Hong Kong Stock Exchange just proposed a $37 billion deal to buy the London Stock Exchange
U.K. Government Outlines 'Worst-Case Scenario' for No-Deal Brexit
Study: More than Half of Americans Trust Law Enforcement to Use Facial Recognition Responsibly
5.5 magnitude earthquake hits South of the Fiji Islands
5.0 magnitude earthquake hits the Kuril Islands
3.3 Earthquake recorded overnight in Northern Arkansas
Sabancaya volcano in Peru erupts to 24,000ft
Popocateptl volcano in Mexico erupts to 21,000ft
Reventador volcano in Ecuador erupts to 15,000ft
Nevados De Chillan volcano in Chile erupts to 14,000ft
Sangeang Api volcano in Indonesia erupts to 10,000ft
Hurricane Dorian: Bahamas lists 2,500 people as missing
People drowned in their attics as Dorian submerged whole houses
Trump ordered NOAA statement supporting claim that Alabama was at risk from Dorian - Lawmakers, Commerce Department launch investigations
A tropical storm might actually impact Alabama Sunday and Monday
Amazon sees more than 100,000 fires, causing spike in air pollution
Indonesian forests are burning, and Malaysia and Singapore are choking on the fumes
Burning haze blanketing cities sees hundreds of schools closed across Malaysia
There are 2 northern white rhinos left worldwide. Scientists created embryos to save the animal from extinction
Scientists Create A Device That Can Mass-Produce Human Embryoids
Chinese Scientists Edit DNA in Attempt to Cure Man's Cancer, HIV
'There's no such thing as anonymity': With consumer DNA tests, sperm banks reconsider long-held promises to donors
Republican senators slam Facebook for 'censorship' of pro-life content as fact-checking group gets investigated
Dutch court clears doctor in landmark euthanasia trial
Tracking Bible Prophecy Headlines - 9/11/2019
In campaign pitch, Netanyahu vows to annex Jordan Valley if reelected
Netanyahu vows to annex all settlements, starting with Jordan Valley
Netanyahu hails 'historic opportunity' for Israeli sovereignty
Netanyahu's push to annex the Jordan Valley, explained - it could have serious implications for the future of Israeli-Palestinian relations
US says peace deal still possible if Israel annexes settlements, Jordan Valley
Netanyahu's Jordan Valley vow: Harbinger of US support or indication of failure?
UN warns Israel against Netanyahu's 'devastating' West Bank annexation plans
Arab League calls Netanyahu plan to annex West Bank areas 'aggression'
Saudi Arabia criticizes Netanyahu's sovereignty pledge
Netanyahu briefly whisked away from campaign rally as rockets fired from Gaza
IDF airstrikes hit 15 sites in Gaza after 2 rockets fired at Israeli cities
Minister of theEconomy: Iran behind rocket attack Tuesday; an effort to interfere in Israeli elections
Political rivals tear into Netanyahu's Gaza policy after rockets disrupt event
Netanyahu derided by right and left as he's forced to take shelter from rockets
Netanyahu's Jordan Valley sovereignty vow widely panned by politicians as 'spin'
Likud blasts Blue and White for 'gloating' after rocket fire sends PM offstage
Netanyahu Accuses Rivals of Plotting to 'Steal' Israeli Election
In era of 'gotcha journalism,' charges of anti-Semitism can be weaponized
We'll hit more targets: Nasrallah says lessons learned from 'Hollywood' IDF
Trump ready to meet Rouhani without preconditions
Trump fires Iran hawk John Bolton as national security adviser
John Bolton's departure opens a door to ease tensions with Iran
Iran claims credit for Bolton dismissal
Iran: Bolton ouster 'clear sign of defeat' of US sanctions campaign
What does John Bolton's departure mean for Israel?
Why the Trump-Bolton breakup was inevitable. They clashed over Iran, North Korea and more
John Bolton was fired, and the price of oil instantly fell
Russia says exit of Trump adviser Bolton unlikely to help ties: RIA
On Eve of 9/11 Anniversary, New US Sanctions Target Hamas, Islamic State, Other Terror Groups
US bombs ISIS-'infested island' in Iraq, new video shows
More than 30 dead in stampede at Iraqi Shiite shrine
African UN members urge lifting of Sudan sanctions
Rocket blast at US Embassy in Kabul on 9/11 anniversary
Afghans brace for fresh violence after US-Taliban talks halt
N.Korea carried out super-large multiple rocket launcher test on Tuesday
North Korean leader supervises test of rocket launcher
American Businesses Say China's Slowdown Is a Greater Threat Than the Trade War
Germany's Merkel: We still have every chance of orderly Brexit
Venezuela starts military exercises at Colombia border, US promises Bogota 'full support'
When Profanity Hits the Campaign Trail - Trump lowered the bar, and now some Democratic presidential candidates are cursing with unusual abandon. Why?
This algorithm can predict when workers are about to quit-here's how
A new baby monitor could use AI to alert parents before infant awakes
McDonald's acquires A.I. company to help automate the drive-thru, its third tech deal this year
Fighting Instagram's $1.3 Billion Problem-Fake Followers
'Only Option': Japan May Dump Fukushima Nuclear Plant Water Into Pacific Ocean
5.7 magnitude earthquake hits near Sitka, Alaska
5.6 magnitude earthquake hits near Sarangani, Philippines
5.6 magnitude earthquake hits near Bobon, Philippines
5.0 magnitude earthquake hits East of the South Sandwich Islands
Sabancaya volcano in Peru erupts to 26,000ft
Popocateptl volcano in Mexico erupts to 21,000ft
Reventador volcano in Ecuador erupts to 15,000ft
Nevados De Chillan volcano in Chile erupts to 12,000ft
Santa Maria volcano in Guatemala erupts to 10,000ft
Alaid volcano in the Kuril Islands erupts to 10,000ft
Dorian death toll feared to reach thousands as storm caused 'absolute destruction' and 'nightmare' to the Bahamas
Desperation mounts in Bahamas as shelters turn evacuees away
Rare tornado hits farm in Oregon
Sudden Stratospheric Warming (SSW) event above South Pole to go down as the strongest on record
China's pork prices surge 47% in August amid swine fever outbreak
Lawmakers renew fights over Trump's border wall, abortion
Planned Parenthood Closes 2 Ohio Clinics due to Trump Pro-Life Rule
BBC Video Tells Children: There Are More Than 100 'Gender Identities'
Married man's death during sex on business trip ruled a 'workplace accident'
Philippines High Court Rejects Same-Sex 'Marriage' Appeal
'You're Desecrating The Name Of God': Gay Jewish Man Says Stranger Harassed Him Over Pink Kippah
Megachurch pastor Jarrid Wilson dies by suicide after struggling with mental health
Worshipers flock to mysterious crying Virgin Mary icon, hope miracle saves church from sale
Chinese Pastors Ordered to Preach about Confucius: It's the 'Erosion of Christianity'
Over 120 churches attacked since start of Syria's civil war: report
Tracking Bible Prophecy Headlines - 9/10/2019
Israel 'very close' to launching military operation in Gaza, says Israeli minister
Prompted by Iran, Palestinian Islamic Jihad plays lead role in Gaza escalation
NGO: PA raises salaries of bomb makers behind deadly 2003 attacks
Palestinians protest after cancer-stricken terror convict dies in Israeli prison
Wider Image: Israel's settlers and the Palestinians they live among
Gantz raises alarm over possible violence at polls after camera bill fails
'Orthodox Church in America' Fires Priest for Praying for Israel, Calling Out Christian Anti-Semitism
Tiny First Temple seal impression found with name of Bible-era royal steward
Lebanon PM, US diplomat talk offshore gas feud with Israel
Hezbollah's Demographic Problem Explains Its Restraint
Blasts reported at Iraqi warehouse allegedly used by Iran-backed militia
Strike attributed to IDF destroys Iranian storehouses on Syria-Iraq border
Syria Rockets Launched by Same Group That Attempted Drone Attack, Israeli Defense Officials Believe
Iran Ready to "Wipe the Zionist Regime off the Map"
Iran building large-scale military base in Syria
Netanyahu accuses Iran of hiding evidence of nuclear facility
Netanyahu reveals site where Iran 'experimented on nuclear weapons development'
Satellite Images Reveal Damage of Strike That Reportedly Killed 18 in Syria
Iran accuses Netanyahu of seeking war after nuclear site reveal
Netanyahu's new Iran revelation: Another bombshell or an election stunt?
Opposition raps Netanyahu's Iran briefing as 'selling out security' for politics
Zarif: Netanyahu 'cries wolf' on alleged secret Iranian nuclear site
For Bibi, Iran is the gift that never stops giving - analysis
Iran blames Europe as it rolls back nuclear commitments
UN atomic watchdog confirms Iran installing advanced centrifuges
Trump says he could solve Iran's problems 'in 24 hours' if Tehran willing
Mnuchin says US considering sanctioning Turkey over purchase of Russian S-400
US reportedly extracted spy from Moscow over fear of Trump spilling beans
Afghan peace deal: Trump says Taliban talks are 'dead'
The U.S.-Taliban Negotiations: A Deadly Qatari Trap
Boko Haram: Bloody Terror, No End in Sight
Russians vote in local and regional elections after biggest protests in years
Moscow's elections dealt a blow to Putin's party. But it's complicated.
EU will not recognize results of Russian elections in Crimea
Russia Accuses Facebook And Google Of Illegal Election Interference
North Korea says willing to resume U.S. talks this month, launches more projectiles
Brexit: Boris Johnson's second attempt to trigger election fails
Protests as UK's Johnson suspends Parliament after fresh Brexit blows
Chaotic scenes in the Commons as parliament is suspended - as it happened
UK PM Johnson vows to get Brexit deal after losing election vote again
Real US debt levels could be 2,000% of economy, a Wall Street report suggests
Three dead, one injured in shooting in Dutch city of Dordrecht
Border apprehensions plunge as Trump administration hails Mexico pact
Trump's alleged attempts to force Ukraine to meddle in 2020 election being investigated, as party moves forward on impeachment
Liberals haunted by social media tactics they use against the right
Watch It, Facebook, Israeli Startups Devise Ways to Protect User Privacy
Facebook warns about iPhone privacy change that could unsettle Facebook users
Google's got a new face-tracking camera for your home. We've got questions
Rare 'Micromoon' Is Gracing Us With Its Presence On Friday The 13th
3 Asteroids Are Zipping Past Earth Today
5.5 magnitude earthquake hits Southeast of Easter Island
5.5 magnitude earthquake hits near Araya, Venezuela
5.4 magnitude earthquake hits near Amatignak Island, Alaska
5.2 magnitude earthquake hits near Isangel, Vanuatu
Sabancaya volcano in Peru erupts to 30,000ft
Popocateptl volcano in Mexico erupts to 20,000ft
Fuego volcano in Guatemala erupts to 16,000ft
Reventador volcano in Ecuador erupts to 14,000ft
Semeru volcano in Indonesia erupts to 13,000ft
Forecasters keeping watchful eye on multiple tropical disturbances roaming across Atlantic
An active tropics ahead of the historical peak of hurricane season
Hurricane Dorian reveals Civil War-era cannonballs on a South Carolina beach
Hurricane Dorian: Survivors in Bahamas kicked off rescue boat due to U.S. visa concerns
Trump claims Bahamians need 'totally proper documentation' to enter US
Trump: 'Very bad people' may try to flee hurricane-ravaged Bahamas to US
NOAA Chief Scientist Says Move To Contradict Agency And Back Trump Was 'Political'
Commerce chief threatened firings at NOAA after Trump's hurricane tweets, sources say
World Meteorological Organization Chief Castigates Climate Alarmists: "It's Not The End Of The World"
Nearly 1,000 Amazon employees plan a walkout to protest climate change
Protesters shut down California's legislature as bills tighten vaccine exemptions
One person dies every 40 seconds from suicide, WHO says
Vaping fears prompt Alabama high school to remove bathroom stall doors
Twins to Celebrate First Birthday After Successful In-Womb Operation
Planned Parenthood Partner Admits Selling Intact Heads and Brains From Aborted Babies
Thousands walk in silent protest against decriminalisation of abortion in Northern Ireland
European Doctor Who Prescribes Abortion Pills To U.S. Women Online Sues FDA
New York Times gushes over 'rising drag stars of America.' Those 'stars' are children.
White House slams judge's order against new asylum rule: A 'gift to human smugglers and traffickers'
Tracking Bible Prophecy Headlines - 9/9/2019
Egyptian delegation hastens to Gaza to mediate as tensions increase with Israel
Rocket fired at southern Israel from Gaza as Egypt seeks to calm tensions
Gaza Projectile Falls Short, Lands in Strip, Israeli Army Says
Foreign Minister: 'In next campaign, top Gaza terror leaders will be eliminated'
Hamas threatens terrorist attacks in Judea and Samaria
The new terrorist threat on Israel's northern and southern fronts
Hezbollah says it has downed Israeli drone over Lebanon
Islamic Jihad operative indicted for helping dig terror tunnels
'Jason Greenblatt changed the face of the Middle East'
Knesset legal adviser joins AG in opposing 'unconstitutional' Camera Bill
Israeli students attacked by Arab tourists in Poland
After ouster of longtime dictator, Sudan calls on Jewish emigres to return
IDF kicks off large exercise simulating war against Hezbollah
Hezbollah setting up precision missile site in Lebanon's Bekaa Valley
Explosions hit Iraqi militia sites inside Syrian border town
Several said killed in strikes on Iran-backed militia base on Syria-Iraq border
Turkish military enters Syria to begin joint U.S. 'safe zone' patrol
Uranium traces found in Iran warehouse flagged by Netanyahu
IAEA: Iran needs to explain uranium traces at 'secret atomic warehouse'
Iran blames Europe as it rolls back nuclear commitments
British-Iranian relations strained as oil tanker is seen off Syria
Iran hints it could release UK-flagged tanker 'within days'
US Treasury warns shipping industry against doing business with Iran and 'oil-for-terror' networks
Peace talks with Afghans, Taliban called off after Trump cancels secret meeting
Taliban says US lives will be lost because of Trump's decision to cancel meeting
North Korea testing 'creative' weapons that could threaten US, experts say
The North Korean-Israeli Shadow War: Whenever nuclear weapons technology appears in the hands of Israel's enemies, Pyongyang is usually involved
Hong Kong protesters sing Star Spangled Banner in appeal to Trump for help
Chinese Dissident Insists Trump's Tough Handling of China is the Only Way to Go
Tunisia's presidential election to put young democracy to the test
Stockpiles of tomatoes? UK retailers bristle at demands of no-deal Brexit
Rep. Collins points out problems with Dems defining impeachment probe: 'This is really pathetic'
Tulsi Gabbard says Trump impeachment would 'tear our country apart'
GOP senator urges Trump to set guidelines for gun legislation
A cyborg magician explains why she implanted 26 microchips and magnets in her body
Jupiter's magnetic field simulated on Earth using CERN high-energy electron beam
5.5 magnitude earthquake hits near Mpanda, Tanzania
5.3 magnitude earthquake hits near Amatignak Island, Alaska
5.1 magnitude earthquake hits near Panguna, Papua New Guinea
5.0 magnitude earthquake hits near Suyan, Philippines
Magnitude 4.2 earthquake in Bardarbunga volcano
Popocateptl volcano in Mexico erupts to 24,000ft
Sabancaya volcano in Peru erupts to 24,000ft
Sangay volcano in Ecuador erupts to 18,000ft
Reventador volcano in Ecuador erupts to 15,000ft
Typhoon Faxai targets Tokyo as more than 100,000 told to evacuate ahead of 'very powerful' storm
Typhoon blows across Tokyo area, killing one, halting travel
Typhoon kills 5 in North Korea, 3 in South Korea
'One beast of a storm' : Dorian knocks out power to record number of Nova Scotians
Morocco floods kill 11 in bus accident: Local officials
Summer heat killed nearly 1,500 in France, officials say
Strong Winds Fuel Bushfires Along Australia's Drought-Ridden East Coast
Sydney's water supply falling at fastest rate on record due to drought
Killer slime that can 'kill you in seconds' taking over France's beaches
Philippines confirms African swine fever, culls 7,000 pigs
Is a Dark Ages disease the new American plague threat?
British vapers are safe, claim health experts after deaths in US
'Trans Women' Now Entitled to 'Womb Implants' from Organ Donors So They Can Experience Childbirth
Drag show features performers with Down syndrome; critics call it exploitive
Bosnians march in first Gay Pride under tight police protection
Brazilian mayor orders Avengers comic removed from book festival over gay kiss: 'We need to protect our children'
Rio's mayor tried to ban book featuring kiss between two male superheroes. Now it's sold out
Polygamy debate returns to Utah capital, as lawmaker looks to reduce penalties
Finnish politician under 'hate crime investigation' for sharing Bible verse on Facebook
Chinese pastor shared Gospel with 1,000 North Koreans before being assassinated for his faith
Christians Massacred, Media Look the Other Way
Tracking Bible Prophecy Headlines - 9/8/2019
Netanyahu warns Hamas after weekend of deadly escalation
Israeli jets strike Hamas in Gaza after armed drone attack
Israeli teen badly hurt in West Bank stabbing attack after visiting dentist
Liberman says Likud planning to violently sabotage vote on election day
Netanyahu's 'trust factor' with superpowers is Israel's strength
Yair Netanyahu wrote that 'Rabin murdered Holocaust survivors on the Altalena' and that he 'caused the deaths of 2,000 Israelis'
Yair Netanyahu more dangerous than Rabin assassin Yigal Amir, says Labor head
Over half of NYC hate crimes this year were antisemitic
Iran reduces nuclear deal compliance, warns 'not much time left' to save accord
UN nuclear inspectors in Iran as tensions mount over nuke deal violations
Iran's political and economic isolation 'will only deepen,' says US official
Iran seizes ship with Filipino crew for alleged fuel smuggling in Gulf
Saudi Arabia replaces energy czar with prince as oil prices slump
Saudi Crown Prince speaks with France's Macron on regional security
Trump says he canceled peace talks with Taliban over Kabul attack
Russia, Ukraine release 70 in major prisoner exchange, Trump calls it a 'first giant step to peace'
US says North Korea blocking resumption of nuclear talks
Chinese pastor shared Christian faith with 1,000 North Koreans before execution, defector claims
Inside China's Crackdown On Human Rights Advocates
Carrie Lam is a lame duck doomed to always be the leader who plunged Hong Kong into chaos
Hong Kong protesters to take their democracy message to U.S. Consulate
Germany's Merkel presses for peaceful Hong Kong resolution
Clashes as 'yellow vest' protesters revive protests across France
UK's Johnson loses top minister in fresh setback amid Brexit chaos
United States and China will resume trade talks. But don't hold your breath for a major deal
A Year After Armageddon, Stock Traders Stare Into a Familiar Abyss
Silicon Valley's final frontier for mobile payments - 'the neoliberal takeover of the human body'
NASA confirms new asteroid heading toward earth; Will it just pass by or destroy the planet?
5.4 magnitude earthquake hits near Bristol Island, South Sandwich Islands
5.2 magnitude earthquake hits the Indian Ocean Triple Junction
5.1 magnitude earthquake hits near Neijiang, China
Sabancaya volcano in Peru erupts to 24,000ft
Popocateptl volcano in Mexico erupts to 21,000ft
Nevados De Chillan volcano in Chile erupts to 14,000ft
Sangeang Api volcano in Indonesia erupts to 10,000ft
Typhoon Lingling: North Korea on alert as storm threatens crops
More tropical storms are brewing on both sides of the US as Dorian makes its way out
Hurricane Dorian gains strength again as it heads toward Canada
North Carolina Residents: They Survived Dorian but Wonder How Many More Hurricanes They Can Withstand
Bahamas struggles to cope with decomposing bodies, emotional trauma after Dorian
'Paradise has been turned to hell': Residents, aid workers in Bahamas deal with Dorian devastation
NOAA's support of Trump over its own scientists provokes uproar in weather community
Trump Lost #Sharpiegate the Moment He Took It Seriously
Brazil's president again stresses sovereignty over Amazon
Mystery disease kills dozens of dogs across Norway as officials scramble to find cause
Leprosy Could Be The Next Public Health Crisis To Hit Los Angeles
Buttigieg Defends Abortion by Suggesting the Bible Says 'Life Begins with Breath'
'A modern-day Pharisee': Buttigieg's evangelical brother-in-law urges him to 'repent' of abortion views
Tracking Bible Prophecy Headlines - 9/7/2019
Pompeo says Middle East peace plan will be announced in 'weeks'
The strange timing of Greenblatt's White House departure
Can Jared's millennial 'mini-me' bring peace to the Middle East?
Swedish FM Wallstrom, who recognized Palestinian state, to resign
PA signs $15m agreement with China
Where The U.S. Sees Threats In China, Israel Sees Opportunity
Israel will soon have to choose between China and the US
Rockets fired from Gaza into Israel; IDF strikes Hamas targets in response
Hamas Vows Revenge Against Israel for Deaths of Rioters on 'Especially Violent' Day on Gaza Border
2 Palestinian teens said killed in 'especially violent' Gaza border clashes
How New York City's new hate crimes chief plans to tackle rising anti-Semitism
Israel's Religion-state Divide Blows Up as Election Campaign Gets Mean
Police said to find evidence of minor potential election fraud by Likud, Shas
Netanyahu: Those who oppose polling station cameras 'want to steal elections'
Archaeologists may have found biblical town Emmaus, where Christ appeared after His resurrection
US defense chief says Iran 'inching toward that place' where talks can be held
Pompeo said to warn Lebanon that Israel could strike Hezbollah missile factory
Pompeo presses Europeans to hold firm against Iran's 'nuclear extortion'
'End charade, dismantle Iran nuclear deal completely,' says Sen.Ted Cruz
Iran injects uranium gas into advanced centrifuges, violating nuclear deal
Iran Has Capacity to Raise Uranium Enrichment Beyond 20 Percent, Official Says
Russia Favored For Half-Trillion Dollar Iranian Oil Project
U.S. Launches Four Missiles As It Rejects Russia's Offer to Sell Advanced Weapons
Vladimir Putin's Regime Is Battling To Survive
Algerians protest over plan for swift elections
Taliban suicide bomber kills at least 10 civilians, 2 NATO troops in Kabul
Mattis says Pakistan is the world's most dangerous country. These 7 photos show why it's such a threat
Protests continue in Hong Kong despite bill's withdrawal
Blast wounds 7 people at public market in southern Philippines
Norway warns of right-wing terror attack in coming year
Brexit: MPs willing to go to court to enforce delay
American companies said they cut more than 10,000 jobs in August because of trade tensions
Republicans to scrap primaries and caucuses as Trump challengers cry foul
House Judiciary panel preparing vote to define Trump impeachment probe
Exclusive: Feds Demand Apple And Google Hand Over Names Of 10,000+ Users Of A Gun Scope App
States to Launch Google, Facebook Antitrust Probes
Delta Air Lines will use facial recognition cameras at LAX boarding gates
Echoing Israeli failure, India loses touch with lander on its approach to moon
European Space Agency teams up with NASA for mission to deflect dangerous Earth-bound asteroids
NASA Asteroid Tracker: 3 Asteroids To Zip Past Earth This Weekend
Radiation Levels Big Concern as Japan Preps for 2020 Olympics
Japan tells diplomats no decision yet on contaminated Fukushima water
5.9 magnitude earthquake hits near Isangel, Vanuatu
5.3 magnitude earthquake hits the Southern Mid-Atlantic Ridge
5.1 magnitude earthquake hits near Mutsu, Japan
5.1 magnitude earthquake hits near Sorong, Indonesia
5.0 magnitude earthquake hits near L'Esperance Rock, New Zealand
Sabancaya volcano in Peru erupts to 24,000ft
Popocateptl volcano in Mexico erupts to 22,000ft
Sheveluch volcano on Kamchatka, Russia erupts to 13,000ft
Sangeang Api volcano in Indonesia erupts to 10,000ft
Typhoon Lingling bears down on Korean Peninsula
Typhoon Faxai to make landfall in Japan late this weekend
National Hurricane Center monitoring four systems in Atlantic; Gabrielle expected to become hurricane
Hundreds stranded on Outer Banks island, 'catastrophic' flooding as Hurricane Dorian moves off coast
Bahamas health official says final death toll could be 'staggering' as satellite images show extent of destruction
'Raging river' kills 113 dogs and cats at Bahamas shelter. Survivors coming to Florida.
Bahamians lash out at government over disaster response: "We are on our own"
'We're getting desperate': Bahamians want out, as relief to storm-ravaged islands escalates
'Only animals can live here': Storm victims await evacuation
Hurricane Dorian: Father Puts 5-year-old Son on Roof to Escape Sharks, Only for Boy to Be Snatched Away by the Wind
Florida Gov. Ron DeSantis asked for no hurricanes in Western Wall prayer
Top weather agency sides with Trump in furor over Hurricane Dorian threat to Alabama
NOAA backs Trump on Alabama forecast, and rebukes Weather Service office that accurately contradicted him
Jason Riley: 'SharpieGate' shows press will stress any 'petty' controversy to hurt Trump
Fires destroy more than 4.2 million wild acres in Bolivia
Spate of clinical trials has scientists hopeful about a vaccine to prevent HIV
'World's oldest mom' gives birth to twins at age 74 after IVF, hospital claims
High School Assignment Forces Kids to Disclose Sexual Orientation, Reveals Massive Political Agenda
Pennsylvania to Allow Residents to Identify as 'Gender Neutral' on Driver's Licenses
Chick-fil-A's Toronto opening was met by a grand protest Friday by LGBTQ activists: 'Cluck off'
Michigan ACLU files complaint after GOP candidate cancels drag show
Kansas City diocese names priests in 'the dreadful scourge of sexual abuse of minors'
Burning Man festival site features Holocaust camp-themed Barbie exhibit
Australia considering religious freedom bill after Israel Folau's firing over 'Hell' post
45 Percent of College Students Want 'In God We Trust' Removed from Currency
Tracking Bible Prophecy Headlines - 9/6/2019
Boris Johnson pushes Netanyahu on two-state solution in lightning meeting
Jason Greenblatt, diplomat pushing Middle East peace plan, to leave Trump administration
Greenblatt to stay on until finally completed plan released, expected in coming weeks
Iran Overture and Greenblatt Departure Cloud Trump-Netanyahu Paradise
Who is the longtime Kushner aide set to replace Trump envoy Jason Greeblatt?
Gantz: US-Israel Mutual Defense Pact Would Be Mistake
Gantz says Netanyahu priming public to reject election results - report
Likud MK said to promise fringe party: We'll close Western Wall pluralistic area
In rare criticism, Rivlin implies Netanyahu took advantage of country to call new vote
Early vote by Israeli diplomats and emissaries worldwide sees drop in turnout
Likud's Sa'ar says PM should not ask potential partners for immunity backing
Ocasio-Cortez points finger at Netanyahu, accusing him of 'unjust, inhumane policies'
Israel launches its largest-ever solar-energy project, fueled from the Negev
IDF spokesman boasts staged 'rescue' of troops duped Hezbollah
US nixes Security Council statement that fails to condemn Hezbollah
UN peacekeepers inspect sites of Hezbollah attack
Netanyahu on possibility of Trump-Rouhani talks: 'I don't tell him who to meet'
Netanyahu expects tough stance from Trump in any meeting with Rouhani
Netanyahu: Trump will be clear-eyed in any Iran talks
'Miriam Adelson: Sara Netanyahu said it would be my fault if Iran nuked Israel'
Iran reportedly set to halt its commitments on research and development
Iran to unveil new details on cuts to nuclear commitments Saturday
EU urges Iran to 'reverse' its violation of limits on nuclear activity
U.S. Treasury warns anyone fueling Iran tanker risks being blacklisted
Saudi Crown Prince speaks with Iraqi PM on cooperation for oil market stability
Turkey plans to return one million Syrians, warns of new migrant wave in Europe
Britain must repatriate Isis fighters, warns US defence secretary
Six suspected extremists killed in Egypt, says ministry
Saudi Arabia rejects recent escalation in Yemen, calls for dialogue
Taliban attack third Afghan provincial capital in a week
Pakistan vows 'fullest possible response' to India over Kashmir
Putin says Russia will produce new missiles after demise of nuclear pact
Russia's Putin Offered Trump Hypersonic Weapons: 'I Told Donald, We Can Sell You Some'
US defense secretary calls for greater effort to counter China, Russia
N. Korea wants reduced UN aid presence
'Half an Olive Branch' Fails to Pacify Hong Kong Protesters
Home of Hong Kong Media Tycoon Jimmy Lai Hit With Firebombs, Says Cable TV
U.S., China more divided than ever as new trade talks loom
What trade fears? Wall Street is back in rally mode
Trump administration unveils Fannie, Freddie overhaul, urges Congress to act
Farm loan delinquencies surge in U.S. election battleground Wisconsin
Pentagon chief suggests European allies replace funds diverted to border wall
Pete Buttigieg: Republicans will face electoral 'reckoning' for allegedly ignoring biblical directives to help the poor and voting to 'take food away from the hungry'
UK's Johnson says he would rather die than delay Brexit
Boris Johnson's Brother Resigns From U.K. Parliament Over Brexit
Finnish PM says no-deal Brexit 'pretty obvious now'
How A No-Deal Brexit Could Destroy The Irish Dairy Industry - And Threaten Peace
Red Flag Laws Spur Debate Over Due Process
'Deepfake challenge' aims to find tools to fight manipulation
As Facebook launches "Facebook Dating" in U.S., a blog finds 400 million exposed user phone numbers
American Airlines mechanic allegedly tampered with plane in Miami to delay or cancel flight
The Silicon Valley Heavyweights Who Want to Settle the Moon
5.9-magnitude earthquake strikes off Oregon coast; 2nd large quake in a week
5.6 magnitude earthquake hits near Carlsberg Ridge
5.5 magnitude earthquake hits near Northern Mid-Atlantic Ridge
5.3 magnitude earthquake hits the South China Sea
5.1 magnitude earthquake hits near Biha, Indonesia
5.1 magnitude earthquake hits the Drake Passage
5.0 magnitude earthquake hits near Kindu, Democratic Republic of the Congo
Sabancaya volcano in Peru erupts to 24,000ft
Popocateptl volcano in Mexico erupts to 21,000ft
Reventador volcano in Ecuador erupts to 19,000ft
Fuego volcano in Guatemala eurpts to 16,000ft
Sheveluch volcano on Kamchatka, Russia erupts to 14,000ft
Sangeang Api volcano in Indonesia erupts to 10,000ft
Not Just Dorian: 7 Other Tropical Systems We're Watching Around the Globe
Hurricane Dorian rakes Carolinas as it moves up the coast
Tornadoes hit Carolinas as Hurricane Dorian floods Charleston; 200K without power
Death toll climbs in Bahamas as search and rescue operations continue
'It's hell everywhere': collecting Dorian's dead in ravaged Bahamas
'Like zombies': Hurricane's victims face heartbreak and loss
Dorian triggers 'panic, pillaging, looting' in Bahamas
'Everything is gone:' Bahamians struggle in Dorian's devastating wake
The airport on the island of Grand Bahama is 'a debris field' after Hurricane Dorian
As Bahamas Turn To Recovery, U.S. Worries About China Stepping In To Help
Donald Trump 'Sharpie Gate', Backlash Taking Over Twitter Amid Hurricane Dorian
Tiny NASA satellite gets fascinating 3D peek inside Hurricane Dorian
Another wave of deadly floods after record rainfall paralyzes Mumbai, India
Large oil spill in Mediterranean after fire at facility in Haifa Port
Bernie Sanders Floats Global Population Control in the form of abortion and birth control at CNN Climate Town Hall
Napolitano 'surprised' by abortion remarks from Kavanaugh accuser's lawyer, says matter could warrant investigation
First long-distance heart surgery performed via robot
Marijuana use by US college students up, highest in 35 years
Overstressed students in New York could get mental health days excused if this bill passes
Tracking Bible Prophecy Headlines - 9/5/2019
In rare Hebron visit, Netanyahu says Jews will remain in divided city forever
Scandals, Rivals and U.S. Tarnish Netanyahu's Aura of Invincibility
Messiah almost here and Orthodox Jews, Evangelicals know it, pastor says
Israel's Leviathan platform in final stages of construction
PA: Israel harming the Jordanian currency
IDF said still on high alert in north amid prospect of further Hezbollah attack
Lebanese PM: We're not responsible for Hezbollah; it's a 'regional problem'
UN rights chief: 1,000 civilians dead in Syria over 4 months
Erdogan: Why can't we have nuclear weapons too? Unacceptable for us to be denied nuclear weapons. We want the same protection as Israel.
Turkey's Erdogan says he won't accept nuclear-armed nations telling him his nation can't have nukes
Israel said again mulling raid on Iran; thinks Trump, unlike Obama, won't oppose
Netanyahu urges more pressure on Iran after latest nuclear move
Netanyahu to dash to London Thursday, meet Johnson, amid UK political upheaval to discuss efforts to 'rebuff Iran's terrorism and aggression'
Iran vows 'extraordinarily significant' nuclear move coming
Rouhani: Starting Friday, Iran to develop faster nuclear enrichment centrifuges
Iran says it would stick to nuclear deal for $15 billion European oil credit
Trump Administration cool to French plan for $15 billion Iranian credit line: officials
US offered millions in cash to captain of Iranian tanker
Pompeo to JNS: America is forcing Iranian regime to 'behave like a normal country'
Abu Dhabi Crown Prince: UAE, Saudi Arabia share goals for regional stability
After months of protests, Hong Kong leader Carrie Lam withdraws controversial extradition bill
Hong Kong Businesses Are Reeling Amid the Protests, But Their Workers Say 'Freedom' Is More Important
With New Cabinet, Italy's Head-Spinning Political Turmoil Ends, for Now
UK lawmakers reject PM Johnson's request for early election
Johnson's Brexit plans in crisis after 3rd defeat in 2 days
The 'mother of parliaments' is falling apart on live TV
Alan Greenspan says it's 'only a matter of time' before negative rates spread to the US as central banks try to ease monetary conditions to sustain the global economy
Dow futures jump more than 300 points as China says US agrees to meet for trade talks
Trump Says Dow Would Be 10,000 Points Higher Without Trade War
Book reveals how Chinese intelligence steals U.S. tech secrets to dominate world
Trump Admin Is Considering Using Amazon Echo And Apple Watch To Determine If Citizens Should Own A Gun
Google Fined a Whopping $170 Million for Illegally Profiting Off of Kids' Personal Data on YouTube
Steve King posts video of himself drinking from migrant center toilet in attempt to refute AOC
Mark Levin: 'The NRA Doesn't Kill People. That's Planned Parenthood!'
San Francisco Officials Pass Resolution Declaring NRA A Domestic Terrorist Group
US judge: Terror watchlist violates constitutional rights
Did Asteroid Hit Earth This Week? Fireball Explodes Over New York, Causes Loud 'Boom'
5.7 magnitude earthquake hits near Pangai, Tonga
5.1 magnitude earthquake hits near Talcahuano, Chile
5.1 magnitude earthquake hits near Port-Vila, Vanuatu
5.0 mangitude earthquake hits near Tobelo, Indonesia
5.0 magnitude earthquake hits the Kuril Islands
Popocateptl volcano in Mexico erupts to 24,000ft
Sabancaya volcano in Peru erupts to 24,000ft
Ubinas volcano in Peru erutps to 23,000ft
Sangay volcano in Ecuador erupts to 21,000ft
Sheveluch volcano on Kamchakta, Russia erupts to 18,000ft
Fuego volcano in Guatemala erupts to 16,000ft
Nevados De Chillan volcano in Chile erupts to 14,000ft
Ebeko volcano in the Kuril Islands erupts to 10,000ft
Steamboat Geyser at Yellowstone breaks yearly eruption record
Dorian Brushes Florida; Serious Impacts Ahead for the Carolinas
Dorian creeps up US coast; near-record storm surge feared
Hurricane death toll climbs to 20 in devastated Bahamas
UN: 70,000 in the Bahamas in need of immediate aid
Tropical Storm Fernand hits Mexico's coast as Gabrielle spins at sea near hurricane season's peak
Hurricane Juliette holds steady in East Pacific
New Tropical Storm Forming Southeast Of Hawaii Island
Typhoon Lingling to bring strong winds, heavy rain to Korean Peninsula
Developing tropical cyclone likely to make landfall in Japan late this weekend
Commentary: Global Warming or Bad Data?
China could release emergency pork reserves after losing 100 million pigs to swine fever
Kavanaugh accuser's lawyer said allegations could help undermine abortion rulings: 'Part of what motivated Christine'
Alabama Judge Throws Out 'Baby Roe' Case Filed by Father of Aborted Baby
Ohio woman texted mom after killing newborn saying she was happy 'my belly is back OMG,' prosecutors say
Automakers to equip U.S. vehicles with systems to avoid hot car deaths of children
Pope Francis calls it an an 'honor' to be attacked by church conservatives
Benny Hinn renounces prosperity gospel, says 'Holy Ghost is just fed up with it'
Tracking Bible Prophecy Headlines - 9/4/2019
Netanyahu says Trump peace plan to be released 'immediately' after vote
U.S. Embassy in Jerusalem Enrages Residents With 20-foot 'Defense' Wall
Palestinian Authority prepares action plan to extend authority to Area C
EU Funding of Illegal Palestinian Settlement in Area C
Ex-Likud minister denies leaking damaging Netanyahu tape, blames 'evil people'
Ex-communications Minister Complains to Police Over Leaked Audios of Netanyahu's Media Intervention
Attorney general says media can publish leaks from cases against Netanyahu
Swedish imam fined for calling Jews the 'offspring of apes and pigs'
How YouTube became an open, lucrative stage for anti-Semitic conspiracy theories
Israel Has Become A Five-Front War
Shaked: Israel must launch massive military operation in the Gaza Strip
Netanyahu on flareup with Hezbollah: It was tense, but we achieved all our goals
'Arab states condemning Hezbollah sounds like Messianic times'
Israeli envoy to UN warns Hezbollah actions could 'bring disaster to Lebanon'
Israel says Hezbollah plans advanced missile plant in Lebanon's Bekaa
IDF publishes photos purporting to show Hezbollah precision missile factory
Worrying days for Israel when Hezbollah is a key source of credible information
Lebanon to declare 'state of economic emergency' and push ahead with reforms
Iran building new classified military base in Syria: intelligence sources
Iranian oil tanker sought by US turns off tracker outside Syria, Lebanon
Iranian oil tanker nears coast of Syria as captain refuses to cooperate with delivery, sources say
Iran says it will free seven crew members of detained UK tanker
New US-led patrols in Persian Gulf raise stakes with Iran
Report: Iran stifling probe of storage of nuclear equipment
Iran says it can resume 20% uranium enrichment in days if no economic relief
US State and Treasury Departments Slap First-Ever Sanctions on Iran's Space Program
U.S. Imposes Sanctions on Iran Space Agencies as Zarif Poses Ultimatum to European States
Iran's Rouhani says next nuclear deal breaches will have 'extraordinary' effects: TV
Rouhani: Iran will give EU countries two-month deadline to save nuclear deal
France says much work remains to save Iran nuke deal amid credit line talks
France seeks $15b letter of credit for Iran to keep nuclear deal alive
Further rollback of Iran nuclear obligations would send 'bad signal' - French diplomat
Iran's Rouhani says no intention of holding bilateral talks with US
Dutch mole planted infamous Stuxnet virus in Iran nuclear site - report
Deadly Taliban Attack in Kabul Rattles U.S. Deal on Ending War
Yemen: Western powers may be held responsible for war crimes - UN
Islam: The West's "Most Formidable and Persistent Enemy"
Five dead as mobs burn down shops in 'anti-foreigner' riots in Johannesburg
South Africa's President Condemns Violent Attacks on Foreign-Owned Businesses
Saudi Arabia, UAE FMs in Pakistan to discuss regional tensions
Pakistan's Envoy to U.S. Says 'World Should Take Notice' to Avoid New Conflict with India over Kashmir
First official death in Indian Kashmir protests prompts tighter security
Pakistan, India officials meet to talk Sikh border crossing
China Says It Will 'Show No Mercy' to Those Behind Hong Kong Protests, U.S. Must End Support for Them
Trump suggests 'personal meeting' with China's Xi on Hong Kong protests
Hong Kong leader to announce withdrawal of controversial extradition bill: Media
China Rejects Blame for Fentanyl Deaths, Says Trump's Accusations are 'Groundless and Untrue'
President Trump issues new warning to China as latest tariffs go into effect
Trump was so angry after China's trade retaliation that he wanted to double tariffs
5 U.S. industries hit hardest by Trump's latest China tariffs
The more Trump tweets, the worse it is for stocks, research finds
US Vice President urges EU to negotiate 'in good faith' on Brexit
Boris Johnson loses crucial vote in Parliament, Brexit set to be delayed
Major defeat for British PM as lawmakers seize Brexit agenda
Churchill's grandson to be expelled from Conservative Party for voting against Boris Johnson
Russian blogger sentenced to five years over 'extremist' tweet
Liberal FEC chairwoman targets online news she considers 'fraudulent'
Google target of new U.S. antitrust probe by state attorneys general
Facial recognition becomes opt-in feature at Facebook
Chinese deepfake app Zao goes viral, but sparks privacy concerns
Some Tesla owners reportedly got locked out of their cars because the app was down
Hurry Up! Modern Patience Thresholds Lower Than Ever Before, Technology To Blame
Coming Soon to a Battlefield: Robots That Can Kill
Walmart plans to dramatically step back from ammunition sales after 'horrific' shootings
NRA slams Walmart's 'shameful' change to gun policies
Chicago mayor tells Ted Cruz: 'Keep our name out of your mouth' about gun control
5.1 magnitude earthquake hits near Taupo, New Zealand
5.0 magnitude earthquake hits near Ohonua, Tonga
Ubinas volcano in Peru erupts to 27,000ft
Sabancaya volcano in Peru erupts to 26,000ft
Popocateptl volcano in Mexico erupts to 21,000ft
Sheveluch volcano on Kamchatka, Russia erupts to 18,000ft
Nevados De Chillan volcano in Chile erupts to 15,000ft
Reventador volcano in Ecuador erupts to 15,000ft
Fuego volcano in Guatemala erupts to 14,000ft
Sangeang Api volcano in Indonesia erupts to 10,000ft
Pacific basin active in wake of 3 Tropical Storms, Lingling likely to impact Japan
Hurricane Juliette to roil Southern California coastline as Dorian hammers eastern US
Hurricane Dorian's monstrous size revealed in epic images from space
'Total devastation': Hurricane slams parts of the Bahamas
Hurricane Dorian death toll rises to 7 in one of Bahamas' 'greatest national crises,' PM says
Bahamas left in ruins, faces severe humanitarian crisis as hurricane heads to US
Florida rides Dorian's 'emotional roller coaster' after a week of warnings and waiting
Slow-crawling Dorian a new kind of threat
Hurricane Dorian may hurt soy and cotton: Meteorologist
Trump ramps up Twitter offensive as Dorian approaches Florida
Marco Rubio chides London mayor over Trump hurricane jab, tells him to worry about Bahamas
Tropical Storm Fernand threatens Mexico; triple threat seen as hurricane season nears peak
Cory Booker unveils $3 trillion climate change plan, creating 'Environmental Justice Fund'
Cocaine Laced With Veterinary Drug Levamisole Eats Away at Flesh
Dr. Bob Sears' views on vaccines have inspired loyal followers - and a crush of criticism
Former conversion therapy leader comes out as gay and apologizes to community
"We don't do gay weddings or mixed race": Mississippi wedding venue turns away family in viral video
Todd Bentley sexual misconduct allegations widen to Pakistan
Tracking Bible Prophecy Headlines - 9/3/2019
Netanyahu, Trump in Intensive Talks for Dramatic Diplomatic Gesture in Coming Days, Ahead of Israeli Election
Israel in talks with US for aid in case of existential threat - report
In northern Israel, local leaders demand action on stalled security plan
UN says 'general calm' restored along Israel-Lebanon border as tensions linger
Hezbollah: flare-up with Israel over but a 'new phase' has started
Reports: Hezbollah missiles narrowly missed armored car with 5 soldiers inside
TV: Israel was ready to destroy Hezbollah missile program if soldiers were hit
Hezbollah fire was intended to avenge Syria strike, not Beirut drones - report
Hamas thanks Iran for support 'for the victory of the Palestinians'
Iran said hindering IAEA probe at alleged nuclear warehouse exposed by Netanyahu
Iran threatens to take 'strong step' away from nuke deal if no new agreement
European leaders vow to step up efforts to get US and Iran talking
Revealed: How a secret Dutch mole aided the U.S.-Israeli Stuxnet cyberattack on Iran
Mattis Calls Out 'Indifferent' Biden for Helping Facilitate Rise of ISIS with Iraq Blunders
Arab Coalition downs Houthi drone launched toward Saudi Arabia
U.S. to withdraw 5,000 troops from Afghanistan, close bases
Deadly suicide car bomb attack rocks Kabul
PM Khan: Pakistan would not use nuclear weapons first, amid India tensions
China says it will sue the US over tariffs through WTO
Xinhua warns 'end is coming' for Hong Kong protesters
Hong Kong leader says she would 'quit' if she could, fears her ability to resolve crisis now 'very limited'
Hong Kong leader says she never tendered resignation to Beijing
Man kills eight schoolchildren in China on first day of class
Clash of cultures as Amazon cowboys close in on indigenous lands
Chicago's bloody Labor Day weekend sees at least 35 shot, 7 of them killed
Former Marine said he'd 'slaughter' antifa. The FBI, using Oregon's new red flag law, took his guns away
In the UK, You Could Soon Be Arrested for Crimes You Haven't Yet Committed
UK's Johnson to call election next month if Brexit strategy fails, official says
Brexit: EU considers using disaster fund for no deal
British government unveils 'Get ready for Brexit' ad campaign as food shortage fears accelerate
Here's a list of recession signals that are flashing red
Media takes hits in bitter partisan era
Carol Roth: Dems, Trump, social media are all dividing us - We need to be united and it starts with you
5.9 magnitude earthquake hits near Northern Mid-Atlantic Ridge
5.2 magnitude earthquake hits North of Svalbard
5.0 magnitude earthquake hits near Saumlaki, Indonesia
5.0 magnitude earthquake hits near Inarajan Village, Guam
5.0 magnitude earthquake hits near Abancay, Peru
Sabancaya volcano in Peru erupts to 26,000ft
Sangay volcano in Peru erupts to 25,000ft
Popocateptl volcano in Mexico erupts to 21,000ft
Sheveluch volcano on Kamchatka, Russia erupts to 18,000ft
Reventador volcano in Ecuador erupts to 16,000ft
Fuego volcano in Guatemala erupts to 15,000ft
Nevados De Chillan volcano in Chile erupts to 14,000ft
Sangeang Api volcano in Indonesia erupts to 10,000ft
Dorian now tied for second-strongest Atlantic storm
'Catastrophic' Hurricane Dorian pounds Bahamas as US evacuates coast
Dorian Slows to a Crawl Over Grand Bahama
Bahamas 'in the midst of a historic tragedy' as Dorian relentlessly pummels island nation
Desperate calls for help from flooded Bahamas islands
Hurricane Dorian kills at least five in Bahamas, turn to Florida expected
Floridians evacuate and grumble as Hurricane Dorian slowly nears
Hurricane Dorian: Trump causes confusion by saying record storm will hit Alabama, forcing national weather service to issue correction
Severe Tropical Storm Lingling to batter Ryukyu Islands, South Korea after brushing Philippines
Skinny Genes Coming Soon? Scientists Use CRISPR To Reduce Fat Storage In Mice
'The nightmare everyone is worried about': HIV cases tied to opioids spike in West Virginia county
Can a State Rewrite a Movie Script? Minnesota tried to compel Christian filmmakers to celebrate gay marriage.
Kansas University faculty wants Chick-fil-A banned from campus for fears of 'safety,' 'mental well being'
Pastor Allegedly Forced Young Women to Detail 'Sexual Sins,' Ex-Followers Say
At this Florida camp, believers can ask for healing or a chat with the dead
Nashville school bans "Harry Potter" series, citing risk of "conjuring evil spirits"
Tracking Bible Prophecy Headlines - 9/2/2019
Netanyahu pledges to apply sovereignty to all West Bank settlements
Saudis jolt Jordan to negotiate with Israel on Trump plan
US delay reflects fear in Netanyahu losing
Trump plays to evangelical base with hardline support for Israel
Netanyahu infuses campaign with anti-media incitement
Tune Out the Incitement, Israel's President Urges Public After Netanyahu Attacks Media
Ex-imam barred from run in Canadian elections over alleged anti-Semitic comments
Yad Vashem marks 80th anniversary of start of WWII with online exhibit
Hezbollah fires into Israel, IDF responds, as tension keeps mounting
'Multiple hits': Missiles fired from Lebanon at northern Israel
Hezbollah fires anti-tank missiles at military jeep, IDF base; none hurt
IDF: No Israelis wounded in Hezbollah missile attack
Iran, Saudi Arabia, Syria, Iraq watching Israel-Hezbollah crisis closely
Iran praises Hezbollah missile attack on IDF targets
Report: Israel launches artillery shells into disputed land on Lebanese border
Israeli Drone Dropped Incendiary Substance in Border Forest: Lebanon Army
Lebanon asks US, France to intervene after Israel-Hezbollah clash
US 'concerned' by northern tensions, backs Jerusalem's right to self-defense
Netanyahu: Israel is prepared for all scenarios with Hezbollah
FM warns Nasrallah will be remembered as 'destroyer of Lebanon' if he attacks
UK considering sending drones to Gulf amid Iran crisis: Report
UN refugee chief urges India to ensure no one left stateless
Hong Kong protesters defy ban and battle police
Hong Kong pro-democracy protesters block airport
Trump says trade talks still planned for September after China tariffs go into effect
China takes cautious steps with new tariffs, leaving most to December
German President asks for forgiveness from Poland for Nazi 'tyranny' in Second World War
Merkel Calls for Compromise as East-West Gap Risks Social Fabric
10 teens shot at high school football game in Alabama, 17-year-old arrested
Latest massacre pushes August U.S. mass shooting deaths to a total of 35
Texas loosens firearm laws hours after the state's latest mass shooting left 7 dead
'Time's up': Frustrated Democrats urge McConnell to finally bring America's gun debate to Senate floor
Trump says West Texas shooting 'hasn't changed anything' in ongoing gun talks
President Trump insists America's mass shootings are a result of mental illness
AI-powered cameras become new tool against mass shootings
6.7 magnitude earthquake hits near Ndoi Island, Fiji
5.1 magnitude earthquake hits near Arica, Chile
Sabancaya volcano in Peru erupts to 26,000ft
Popocateptl volcano in Mexico erupts to 24,000ft
Kerinci volcano in Indonesia erupts to 16,000ft
Reventador volcano in Ecuador erupts to 14,000ft
Sangay volcano in Ecuador erupts to 14,000ft
Nevados De Chillan volcano in Chile erupts to 13,000ft
Sheveluch volcano on Kamchatka, Russia erupts to 13,000ft
Sangeang Api volcano in Indonesia erupts to 10,000ft
Historic, Catastrophic Hurricane Dorian Pounding The Bahamas With 185 mph Winds
Bahamas official says Hurricane Dorian is "situation that is hard to describe"
Why The Track Forecast For Hurricane Dorian Has Been So Challenging
Cutting it close: Florida's fate may be a matter of miles
Southeast Prepares for Dorian: Georgia, South Carolina Coastlines to Be Evacuated
Hurricane hunters spot 'stadium effect' inside Dorian's eye amid 'extremely intense' storm
Trump doesn't think he's 'ever even heard of a Category 5' hurricane. Four such storms have threatened the US since he took office
National Weather Service corrects Trump on Hurricane Dorian: 'Alabama will not see any impacts'
Trump officials defend decision to send FEMA funds to ICE ahead of Hurricane Dorian
Rick Scott, ahead of Dorian landfall, weighs in on climate change's effects on hurricane strength
Heat wave brings extreme temperatures to parts of Southern California
Plague of Flies Infests Karachi: 'The City Stinks, It's Hard to Breathe'
Part cow, part... bacterium? Biotech company makes heifer of gene-editing blunder
Iran publicly hangs man on homosexuality charges
For Those Who Don't Identify as Male or Female, Growing Acceptance - and Accommodation
Ocasio-Cortez mocks Boston 'Straight Pride Parade' over lack of women
Ocasio-Cortez on Straight Pride: "Seems More Like a 'I-Struggle-With-Masculinity' Parade to Me"
Johnny Depp Dior ad pulled amid 'cultural appropriation' outcry
Robot pole dancers to debut at French nightclub
UN official warns of growing threats to religious harmony in Sri Lanka
Tracking Bible Prophecy Headlines - 9/1/2019
In first, UN panel calls on Palestinians to halt hate speech against Israelis
The Nazi-Like Boycott of Jews Is a Global Menace: Why BDS Is All About Eradicating the State of Israel
Palestinian Authority Decides to End Division of West Bank Into Areas Set by Oslo Accords
Palestinians begin process of issuing building permits for Area C - report
Honduran president lands in Israel to open 'diplomatic office' in Jerusalem
Palestinians shun U.S. consular events after widespread protests
Hamas: Israel responsible for terror attacks in Gaza
Netanyahu accuses Channel 12 owners of 'terror attack against democracy'
IDF calls off major drill, puts forces on alert amid fears of Hezbollah attack
Israeli military orders extra forces to Lebanon border area
Nasrallah says response to drone attack 'decided,' Israel 'must pay a price'
Nasrallah: We Will Retaliate for Drone Attacks Everywhere We Can Along Border With Israel
Nasrallah: Attacks on Israel can come from anywhere in Lebanon
Hezbollah chief: We have enough precision-guided missiles for any confrontation
US sanctions financial bodies for helping Hezbollah, Hamas
Why is the US training and equipping the Lebanese army?
Four Bleeding Middle Eastern Fronts Awaiting Trump's Next Tweet
Commentary: Israel risks becoming the fall guy in Donald Trump's 'shadow war' with Iran
Iran Displays Satellite After Trump's Tweet Claimed Damaged Launch Site
IAEA report raises suspicion Iran is hiding 'undeclared nuclear material'
Iran's Rouhani warns Macron of looming nuclear step
Iran's FM: US engages in threats to stop Iran oil sales to traditional clients
US blacklists Iranian tanker Mike Pompeo says is heading to Syria
US strikes al-Qaeda jihadists in Syria, 40 reported killed
Erdogan Says Turkey to Launch Own Syria Plan Unless It Secures Control of 'Safe Zone'
Four killed in Turkish drone attack south of Libya's Tripoli
Taliban attack second Afghan city as US envoy says deal is near
Five 9/11 terrorists may face the death penalty
Assam NRC: What next for 1.9 million 'stateless' Indians?
Russians demand free elections in Moscow, defying protest ban
North Korea berates 'thoughtless' Mike Pompeo, warns hopes for talks fading
Hong Kong Protesters Wave U.S. Flags, Urge Trump to Take Action
Hong Kong police storm subway with batons as protests rage
One dead, nine wounded in knife rampage in France
At least 24 shot, 5 killed in West Texas rampage, official says; suspect dead
'America is sick of this': Democrats renew call for tighter gun laws after West Texas shootings
America's Wealth Hinges on Its Ability to Borrow Big - or Else
Trump China tariffs headed for rates comparable to Smoot-Hawley levies that worsened Great Depression
Trump's tariffs on $112 billion of Chinese imports hit at midnight
Rep. Dingell tells president 'stop being so chaotic' with China, Trump responds
Argentina has asked for more time to pay its debts as it struggles to avoid another default
Parliament's suspension before Brexit protested across UK
U.S. Unleashes Military to Fight Fake News, Disinformation
5.5 magnitude earthquake hits near Shwebo, Burma
5.5 magnitude earthquake hits Southern East Pacific Rise
5.2 magnitude earthquake hits the Southern East Pacific Rise
5.1 magnitude earthquake hits near Haines, Alaska
5.0 magnitude earthquake hits near Baculin, Philippines
5.0 magnitude earthquake hits near Bristol Island, South Sandwich Islands
Sabancaya volcano in Peru erupts to 25,000ft
Popocateptl volcano in Mexico erupts to 21,000ft
Sangay volcano in Ecuador erupts to 19,000ft
Fuego volcano in Guatemala erupts to 15,000ft
Reventador volcano in Ecuador erupts to 15,000ft
Nevados De Chillan volcano in Chile erupts to 13,000ft
Sheveluch volcano on Kamchatka, Russia erupts to 12,000ft
Sangeang Api volcano in Indonesia erupts to 10,000ft
Hurricane Dorian nears Category 5 with 150 mph winds, Trump warns it could be one of the 'strongest' storms in decades
Northwestern Bahamas Braces for Heavy Hit From Hurricane Dorian
Uncertainty Widens for Southeast Impacts from Extremely Dangerous Dorian
Hurricane Dorian Is Slowing Down, Strengthening; Growing Threat For Georgia, the Carolinas But Florida Still at Risk
6 counties in Florida have run out of gas ahead of Hurricane Dorian
How fuzzy science fooled Macron and his G-7 cronies on Amazon dangers
Will DNA Testing Become the Gateway to Proving Jewishness?
Dueling protests break out at "Straight Pride Parade" in Boston
Seventh illegal immigrant accused of sex crimes in Maryland county since July 25
Democratic Party embraces nonreligious voters, criticizes 'religious liberty' in new resolution
Click here to retun to "Tracking the Birth Pangs" page.