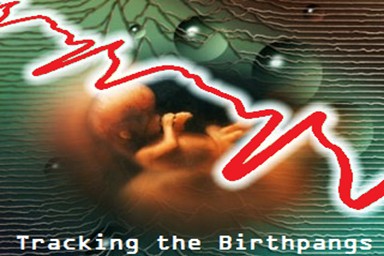 October 2018 Headlines
"Tracking Bible Prophecy" headlines can also be found on
Facebook
Tracking Bible Prophecy Headlines - 10/31/2018
Likud minister calls for 'peace and security' at Dubai conference
Palestinian body's decision to suspend recognition of Israel could end Oslo Accords
Trump's visit to Pittsburgh's Tree of Life Synagogue shows he is dedicated to fighting anti-Semitism
Thousands protest Trump visit to synagogue where massacre took place
Sarah Sanders blasts reporters blaming Trump for violent acts: 'Outrageous'
Nikki Haley compares Pittsburgh response to Charleston: 'We didn't once blame Pres. Obama'
Bennett: It is 'unfair' to attack Trump over Pittsburgh shooting
How the Pittsburgh massacre is driving American Jews apart
Holocaust survivors shaken by Pittsburgh synagogue attack
Halloween haunted house holds 'Swastika Saturday' on day of Pittsburgh attack
U.S. Agency Investigates 'Taxpayer-Funded Anti-Semitism' Against George Soros
Protests and violence as Druze in Golan vote in local elections
Israeli border kibbutz on frontlines of 'prolonged war' with Palestinians fears escalation
Caroline Glick: Jordan's King Abdullah - Weak, Untrustworthy, and Irreplaceable
Turkish military says kills seven Kurdish militants in northern Iraq
Erdogan Vows to Crush U.S.-backed Kurdish Fighters East of Euphrates in Syria
Iranian Intel Service Suspected of Attempted Assassination of Opposition Figure in Denmark
Israeli Diplomat Calls for 'Strong' European Response to Iran After Revelation of Thwarted Denmark Attack
Denmark recalls ambassador to Iran over foiled attack
Denmark pushes for fresh Iran sanctions over 'assassination plot'
Zarif acknowledges impact of US sanctions on Iran's economy
Iran: U.S. curbs to have 'severe consequences' for global order
Mattis calls for Yemen ceasefire, peace talks within 'next 30 days'
Khashoggi case 'could affect UK support for Saudi actions in Yemen'
Erdogan claims people behind Khashoggi killing being protected
Saudi Arabia waives $6 bln worth of debt owed by underdeveloped countries
Army helicopter crash kills 25 in Afghanistan
US missionary killed in Cameroon in what family says was 'targeted' attack
'Disappearance' of billions from frozen Qaddafi funds investigated by Belgium
Countering global protectionism, Pacific trade pact nears takeoff
Trump says he expects 'great deal' with China, but more tariffs if not
Chinese military secretly placing scientists in U.S. universities
North Korea readies nuclear, missile sites for international inspectors: Yonhap
NATO's Stoltenberg calls on Russia to comply with INF nuclear treaty
Russia Plans Missile-Firing Exercise Off Norway Amid NATO Drills
NATO Exercise Sends Warning to Russia, Message to Members
Special counsel Mueller's team asks FBI to probe 'false claims' against him
Dems blast Trump's 'birthright citizenship' plan, call it midterm election gimmick
More US troops will deploy to Mexico border on top of 5,200 already sent, top US general in North America says
Merkel's political exit is a kind of vindication for Trump
Austerity Is Over, Britain Says, Despite Brexit Uncertainty
5.7 magnitude earthquake hits near Mouzaki, Greece
5.1 magnitude earthquake hits near Rabaul, Papua New Guinea
5.1 magnitude earthquake hits near Xichang, China
5.0 magnitude earthquake hits near Visokoi Island, South Georgia and the South Sandwich Islands
Sabancaya volcano in Peru erupts to 31,000ft
Sangay volcano in Ecuador erupts to 22,000ft
Fuego volcano in Guatemala erupts to 16,000ft
Reventador volcano in Ecuador erupts to 16,000ft
Ebeko volcano in the Kuril Islands erupts to 12,000ft
Veniaminof volcano in Alaska erupts to 12,000ft
At least 7 are dead and dozens are trapped as a strong typhoon batters the Philippines
Krakatoa puts on incredible display of volcanic lightning
Italy storms kill 11 and floods inundate St Mark's Basilica, Venice
Venice Is Flooding Because of Climate Change, But Corruption Is Keeping It Under Water
Two generations of humans have killed off more than half the world's wildlife populations, report finds
German nurse admits murdering 100 patients by giving them drug-induced heart attacks so he could show off to colleagues
Tracking Bible Prophecy Headlines - 10/30/2018
PLO Votes to Suspend Recognition of Israel Until It Recognizes Palestinian State
Bennett: The charade has ended - Palestinians are not interested in peace and never have been
Despite mounting pressure, Netanyahu says Israel seeking to prevent war in Gaza
'Mistaken' cabinet members holding back army from hitting Hamas, says Liberman
Israeli strike 'kills Gaza youths planting bomb'
'The people want to bomb Tel Aviv' - Thousands of Gazan Arabs take to the streets, demanding terror groups take revenge on Israel after 3 terrorists eliminated in air strike
Bennett, Jewish leaders to discuss Israeli help to US synagogues after massacre
Emergency gov't panel including Mossad to convene after Pittsburgh attack
In Europe, synagogues are fortresses. Is this the path for the US?
Attacks renew debate: Should US have domestic terrorism law? Opponents worry it could infringe on civil liberties and freedom of speech
Pittsburgh synagogue massacre suspect appears in court; could face death penalty
White House: Trump to travel Tuesday to Pittsburgh after synagogue massacre
Pittsburgh survivor asks Trump not to come, likens him to Nazis; others disagree
Iranian refugee raises over $700,000 for Pittsburgh's Tree of Life synagogue
Outrage as Pence brings out Messianic 'rabbi' to pray for synagogue victims
Sessions: Pittsburgh shooting 'an attack on all people of faith'
Pittsburgh synagogue shooter tended to by Jewish doctors and nurses, officials say
Echoing Trump, Israeli Ambassador Dermer Blames 'Both Sides' for anti-Semitism
Anti-Semitic incidents were on the rise even before Pittsburgh shooting
Commentary: The anti-Semitism is coming from the left
Australia's ex-PM warns Jerusalem embassy move could harm ties with Indonesia
Israel hails election of Brazil's controversial Bolsonaro, who plans visit soon
Denmark won't fund groups that promote BDS, question Israel's legitimacy, FM says
Israel has struck in Syria since Russia plane downed: Israeli official
Thousands of Syrian Refugees Stranded in Desert Near Jordan Border Risk Starvation
Trump faces Congress complaints that new Iran sanctions 'not tough enough'
Trump's Iran sanctions resolve faces test from oil-thirsty China, India
South Korea asks U.S. for 'maximum flexibility' on Iran sanctions waiver
Ex-Iranian President Khatami warns of 'social uprising if no real change happens'
Turkey warns Saudi Arabia against stalling investigation of Khashoggi slaying
Suspected ISIS fighters attack central Libyan town
Tunis attack: Woman blows herself up in Tunisia
Report: China, Russia, North Korea Prepared to Launch EMP Attacks on US
Commentary: Merkel's exit will be Europe's loss in these polarised times
Venezuela Prepares for War With U.S. With 'Rifles, Missiles and Well-Oiled Tanks at the Ready'
Trump: Caravan migrants are 'wasting their time'
Trump Sending 5,200 Troops to the Border in an Election-Season Response to Migrants
'Big Bang Theory' exec Chuck Lorre asks God to 'make thy presence known on' Election Day in show credits
Anger toward media spreads into local communities
Brazil's Bolsonaro threatens to remove government ads from 'lying' media outlets
China's currency just hit its lowest level in a decade. What's next?
Dow swings more than 900 points as stocks end lower on U.S.-China trade worries
Morgan Stanley breaks with rest of Street, thinks October sell-off is 'morphing' into a bear market
Tiny gyroscope the size of a grain of rice could help shrink gadgets even further
The Mystery of the New Boeing Jet That Plunged Into the Sea, Killing 189
New Zealand earthquake: 6.2-magnitude shake halts parliament
5.8 magnitude earthquake hits the Central East Pacific Rise
5.8 magnitude earthquake hits the Drake Passage
5.6 magnitude earthquake hits near Mouzaki, Greece
5.5 magnitude earthquake hits the Drake Passage
5.1 magnitude earthquake hits near Pasirnangka, Indonesia
5.0 magnitude earthquake hits near Acandi, Colombia
5.0 magnitude earthquake hits near Mouzaki, Greece
Aoba volcano on Vanuatu erupts to 40,000ft
Sabancaya volano in Peru erupts to 27,000ft
Sangay volcano in Ecuador erupts to 23,000ft
Popocateptl volcano in Mexico erupts to 18,500ft
Ebeko volcano in the Kuril Islands erupts to 17,000ft
Fuego volcano in Guatemala erupts to 16,000ft
Reventador volcano in Ecuador erupts to 15,000ft
Veniaminof volcano in the Aleutian Islands erupts to 12,000ft
Typhoon Yutu obliterated parts of Northern Mariana. Now it hits the Philippines.
Typhoon Yutu Batters Philippine Areas Devastated by Mangkhut
Typhoon Yutu to slam Luzon before taking turn toward China, Taiwan at midweek
Hurricane Oscar may bring damaging wind, heavy rain to the British Isles late Friday into Saturday
High tide floods most of Venice as wild weather kills six across Italy
Three-quarters of Venice flooded by exceptional high tide
Venice Hit With Worst Flooding In A Decade As Tourists Wade Through Landmarks
From Germany to Australia, drought affecting national economies
Germany's iconic Rhine river is at a record low bringing businesses and boats to a standstill
Training teams sent to centers amid deadly viral outbreaks
Same-sex couple carries same 'miracle' baby in what may be fertility world first
Texas Judge Rejects Christians' Restraining Order Request Against 'Drag Queen Story Hour'
The Satanic Temple says Netflix's 'Sabrina' stole Baphomet statue design, is 'taking legal action'
Tracking Bible Prophecy Headlines - 10/29/2018
Abbas: Unlike Balfour Declaration, Trump peace plan 'will not pass'
Palestinian President vows to thwart Trump peace plan
Abbas: 'There won't be a state in Gaza and no state without Gaza'
After Netanyahu and Abbas visits, Oman offers help in Israeli-Palestinian peace efforts
Following Netanyahu visit, senior Israeli minister to head to Oman
After PM's Oman visit, Palestinians fret at 'normalization' of Arab-Israeli ties
Palestinian president says Hamas serving US interests
Netanyahu: Israel does not accept ultimatums from Hamas
Defense official: Government ordering us not to approve Palestinian construction
Settlers establish illegal outpost at abandoned West Bank military base
US officials voice concern about Israeli strikes in Syria
Gaza border residents: 'tired of being sitting ducks'
Palestinians say three killed in IDF Gaza strike were boys aged 13-14
3 Gazans said killed in IDF strike while attempting to plant explosives
Part of airborne incendiary device found near Sderot daycare center
Abbas: Paying terrorists is our 'red line'
Hamas denounces Pittsburgh shooting, claims it's a 'victim of Israeli terror'
Hamas official condemns Pittsburgh attack: 'proves that terror has no religion'
Muslim World League condemns Pittsburg Jewish synagogue attack
Muslim groups raise over $60,000 for Pittsburgh synagogue victims
Pope Francis on Pittsburgh synagogue attack: 'All of us are wounded by this inhuman act of violence'
In Wake of Pittsburgh Synagogue Shooting, Netanyahu Calls on World to Unite Against anti-Semitism
Netanyahu: Trump must fight those who wish to destroy the Jewish people
Pittsburgh gunman told police Jews were 'committing genocide to his people'
Pittsburgh killer spouted conspiracy theory promoted by Kremlin propaganda site
Why the Pittsburgh shooter is not being prosecuted for terrorism
Knocking Trump, Pittsburgh mayor calls for gun control after synagogue shooting
Pittsburgh synagogue killer had license to carry the firearms he used
Far-right, pro-Israel Bolsonaro wins Brazilian presidency
Report: Israel sold $250m. of sophisticated spy systems to Saudi Arabia
Russia trains Syrian officers on S-300 missile system
Turkish forces bombard Kurdish YPG militia positions east of Euphrates
Iraq's PM Abdel Mahdi: We must secure our borders fully
Iran's Khamenei calls for fight against enemy 'infiltration' amid cyber worries
Militias force Yemeni students to say pro-Houthi, Iran chants at school
Coalition strikes, armed clashes kill 40 Houthis near Yemen's Hodeidah
US-funded Spanish language TV segment blamed Soros for 2008 financial collapse
1,000 Honduran migrants break Guatemala police cordon
Migrant caravan halts after report of abducted child
U.S. Border Patrol stretched thin as caravan heads north, chief says
Mattis: US military already moving equipment to southern border
Trump, GOP defiant amid allegations that incendiary rhetoric contributed to climate of violence
Trump: Media Causing 'Division and Hatred' in the U.S.
Rep. Adam Schiff: Trump's 'modus operandi is to divide us'
Schiff: 'Not enough' for Trump to say 'the right words' in response to tragedy
Facebook, Google May Face Billions in New Taxes Across Asia, Latin America
Chinese privately developed rocket fails to reach orbit
6.1 magnitude earthquake hits near Acajutla, El Salvador
5.3 magnitude earthquake hits near Hachijo-jima, Japan
5.0 magnitude earthquake hits near Isangel, Vanuatu
5.0 magnitude earthquake hits near Bristol Island, South Sandwich Islands
Sabancaya volcano in Peru erupts to 32,000ft
Sangay volcano in Ecuador erupts to 23,000ft
Fuego volcano in Guatemala erupts to 16,000ft
Reventador volcano in Ecuador erupts to 15,000ft
Typhoon Yutu (Rosita) Expected to Make Direct Strike on Northern Philippines
Oscar becomes Atlantic's eighth hurricane of 2018
Trinidad under worst flooding in 50 years
Why peanut reactions have become 'almost epidemic' - and what to do about food allergies
How redefining gender under Trump could affect transgender people's health
Transgender fight could prove major test for Supreme Court
Pope Decries 'Persecution' of Catholic Church Through Accusations
Tracking Bible Prophecy Headlines - 10/28/2018
Yelling 'all Jews must die,' gunman opens fire in Pittsburgh synagogue
Pittsburgh synagogue shooting leaves 11 dead and 6 wounded, including 4 officers; suspect in custody
For 20 minutes, synagogue shooter turned a brit milah into a bloodbath
Pittsburgh Public Safety Director Calls 'Horrific' Synagogue Crime Scene 'One of the Worst That I've Seen'
Pittsburgh shooter to face hate crime charges, could get death penalty
Pittsburgh synagogue shooter Robert Bowers hit with 29 federal charges
Pittsburgh shooting suspect spewed anti-Semitism online
Suspected Squirrel Hill synagogue gunman: 'Jews are the children of Satan'
Website 'used by synagogue shooter' and racists says it's being forced offline
Despite Claims of 'Right-Winger,' the Synagogue Shooter was Anti-Trump
"Screw Your Optics, I'm Going In" - Trump-Hating Gunman 'Tweeted' Before Killing 11 In Pittsburgh Synagogue Attack
Pittsburgh shooting may be 'turning point' for US Jewish security, says European leader
France ups security around synagogues after deadly Pittsburgh attack
NYPD deploys to Jewish hubs following Pittsburgh synagogue shooting
ADL: Pittsburgh shooting likely deadliest anti-Semitic attack in US history
Synagogue massacre follows over 50 anti-Semitic incidents in Pittsburgh in 2018
World leaders condemn deadly shooting at Pittsburgh synagogue
Trump calls for unity after synagogue attack: 'No tolerance for anti-Semitism in America'
Trump says Pittsburgh shooting wicked act of mass murder, anti-Semitism must be confronted
Trump denounces 'hate' in America after synagogue shooting
Trump plans trip to Pittsburgh after 'evil' synagogue shooting
Netanyahu: 'Heartbroken and appalled' by Pittsburgh synagogue shooting
Palestinian Authority condemns deadly attack at Pittsburgh synagogue
Oman, Day After Netanyahu Visit: We Are Very Optimistic About Trump's Peace Plan
Oman says time to accept Israel in region, offers help for peace
Oman: We are not mediating Israel-Palestine peace process, but offering ideas
Faith leaders commit to promoting peace and equality at global gathering
Suspected incendiary balloon lands in Jerusalem area community
Palestinian militants agree truce after exchange of fire with Israel
Home Front Command: Residents in the south can leave shelters
Gaza sources: Rocket launch was against Hamas' will
Hamas blackmails Israel - Terror group threatens to escalate weekly border riots if it doesn't get $15 million of Qatari money
Hamas demands $15 million per month in exchange for calm
Israel says Iran is behind rocket barrage from Gaza
Commentary: Iran's dangerous game in Gaza
Iranian MP: Secret negotiations underway between Tehran, Washington in Muscat, Oman
US Congress officials: Iran must be cut-off from global financial transfer system
Iran's Rouhani says US isolated against Iran
Iranian boats shadow U.S. warship, a reminder of potential for confrontation at sea
Islamic State Militants Killed at Least 40 U.S.-backed Fighters in Syria, Watchdog Says
Erdogan Hosts Putin, Merkel and Macron for Summit to Resolve War in Syria
Russia's Putin says constitutional committee for Syria should start work, Moscow to take part
Syria summit: call for 'lasting ceasefire' at last rebel-held stronghold, Idlib
Macron says will be vigilant to ensure Syria ceasefire respected
At Syria summit, leaders produce few answers to the endgame question
Saudi Arabia says it is a beacon of light fighting 'dark' Iran
Khashoggi murder undermines stability, Mattis says, as Saudis bemoan 'hysteria'
Saudi project extracts 11,785 Houthi mines planted across Yemen
Kandahar goes to the polls in Afghan parliamentary vote delayed by violence
Protesters burn Hindu religious center after it allows in women
A million Muslims are held in detention camps that China now portrays as 'humane'
How the world is grappling with China's rising power
More violence feared as Brazil braces for far-right presidency
Bolsonaro, Brazil's 'Tropical Trump' poised to win presidency
Why Many of Brazil's Gay Voters Will Overlook Bolsonaro's Homophobic Rants
Section of Trump's border wall unveiled in California as caravan advances north through Mexico
Trump's Proposed Caravan Crackdown Could Land Him In Court
Mike Pence claims he's learned migrant caravan funded by 'outside groups'
Mexico halts second migrant caravan and offers temporary residency while main group continues north
Migrants nix offer to stay in Mexico, continue trek to US
Medical Expert: Migrant Caravan Could Pose Public Health Threat
U.S. Economy Flashes Signs It's Downhill From Here
Obama takes jab at Trump: 'Nobody in my administration got indicted'
Obama rips Trump: 'It's wrong to spend all your time from a position of power vilifying people'
#Walkaway movement urges liberals to abandon Democrats
Vice President Pence Says Trump Bears No Responsibility for Mail Bomb Attacks
Mail bomb suspect's personality changed radically
Van-dwelling mail bomb suspect wanted to return to 'Hitler days'
Mail Bombs and Other Threats Have the Wealthy Cranking Up Security
Your DNA Is Out There. Do You Want Law Enforcement Using It?
Rise of the machines: Automation reshapes job market
Robots to make robots at ABB's new $150 million factory in China
AI Humanoid 'Sophia' Is Granted First Ever Robot Visa, Speaks With President
5.3 magnitude earthquake hits near Comandau, Romania
5.3 magnitude earthquake hits near Kimbe, Papua New Guinea
5.3 magnitude earthquake hits near Tanana, Alaska
5.2 magnitude earthquake hits near Sarangani, Philippines
5.0 magnitude earthquake hits near Miyako, Japan
Sabancaya volcano in Peru erupts to 30,000ft
Sangay volcano in Ecuador erupts to 21,000ft
Reventador volcano in Ecuador erupts to 17,000ft
Super Typhoon Yutu to barrel toward Philippines this weekend
Trump declares major disaster after Super Typhoon Yutu strikes Northern Mariana Islands
Super Typhoon Yutu Shows Not All U.S. Cyclones Get Equal Treatment
Subtropical Storm Oscar gets stronger; could become a hurricane
Hurricane Willa impacts mangoes, while tomato and chili crops destroyed in parts of Mexico
Air pollution is the 'new tobacco', warns WHO head
Mystery ozone-damaging emissions are coming from China, scientists discover
Tracking Bible Prophecy Headlines - 10/27/2018
After deadly Gaza protests, rockets hit southern Israel
IDF: At least 30 rockets launched into Israel from Gaza, Iron Dome intercepted about 10
Israel Strikes 80 Hamas Targets in Gaza After 30 Rockets Fired Into South, IDF Says
IDF: We attacked the new Hamas headquarters building
Islamic Jihad claims Gaza rocket fire; IDF says Iran, Syria responsible
Israeli army says Syria ordered Gaza rocket fire with Iran backing
Ben-Gurion Airport: Landing routes have been changed due to security situation
Five Palestinians said killed in Gaza riots, one by his own hand grenade
Palestinian Authorities Report Four Killed in Gaza, One in West Bank by Israeli Military Fire
Israel's Netanyahu pays surprise visit to Oman to discuss a number of issues of mutual interest to achieve peace and stability
Does Iran lurk behind Netanyahu's historic visit to Oman?
US welcomes Netanyahu's visit to Oman as 'helpful step' toward peace
PA official: Oman offered to mediate Israel-PA talks
Iran, Hamas condemn Netanyahu visit to Oman: 'Israel seeking Muslim division'
Women in Palestine face violence and political exclusion, campaigner tells UN
Dutch politician praises pro-Palestinian kite show featuring Nazi symbols
UN envoy: Syria pushes back on UN role in constitutional talks
Shelling in Syria's Idlib kills seven, largest death toll since mid-August
Russia's FSB says detained six ISIS members plotting attacks in Moscow
Trump adviser warns more sanctions against Russia could be coming
Mattis tells Arab leaders: Russia cannot replace United States in Middle East
U.S. exit from nuclear arms pact increases risks of war: Gorbachev
U.S. invites Putin to Washington, but says get out of Ukraine
US sanctions on Iran pressure Tehran's regional allies
Saudi FM says two visions of Mideast exist: 'Saudi is light, Iran is darkness'
Top Saudi implicated in Khashoggi case met Flynn on Iran regime change
Turkey wants 18 Saudis extradited over Khashoggi murder
Trump and Erdogan ask the same question about the killing of Khashoggi: 'Where's the body?'
Khashoggi fiancee snubs Trump invitation to White House
Macron: Calls to suspend arms sales to Saudi Arabia are "pure demagoguery"
Defaming Muhammad does not fall under purview of free speech, European court rules
India police arrest more than 2,000 over temple protests
India set to officially unveil the Statue of Unity, the world's tallest statue
China, Japan Vow to Cooperate as Trump Hits Both on Trade
Dow dives nearly 300 points, S&P 500 dips into correction levels in another wild day on Wall Street
Jeff Bezos's Net Worth Down As Much As $14 Billion As Amazon Stock Drops
'While the Rest of the World Burned,' Billionaires Made More Money in 2017 Than Any Other Year in History
Trump administration considering action similar to travel ban for Mexican border
Florida man charged in connection with 14 bombs sent to Trump critics
Fingerprint Led FBI To Package Bomb Suspect Cesar Sayoc
Mail-bomb suspect is a Trump supporter, Soros critic, with long arrest record
Suspect of US mail bomb case charged with five federal crimes
Former US intel chief Clapper: packages are domestic terrorism
US bomb threats put spotlight on vitriolic political rhetoric
Trump says media uses bomb case to score political points against him
Trump hails quick arrest of pipe bomb suspect, vows 'swift and certain justice'
Pam Bondi: 'Disgraceful' for Maxine Waters to Blame Trump for Package Bombs
Steyer wants Trump impeached to end 'lawlessness' after being sent suspicious package
Lean left: is America ready for a wave of Bernie Sanders-inspired socialists?
Online attacks on US Jews ramp up before Election Day
Trump Accuses Twitter of Political Bias
Facebook deletes Iran-linked pages over effort to sow discord among US voters
South Korea's Crackdown on 'Fake News' Alarms Free Speech Advocates
Google's smart city dream is turning into a privacy nightmare
Armed drones, iris scanners: China's high-tech security gadgets
Bee-sized bots set to dominate future battles for cities
US warship shoots down missile in space in spectacular interceptor test
As China plans to launch its "new" moon, the future of several species is plunging in darkness
5.3 magnitude earthquake hits near Kokopo, Papua New Guinea
5.1 magnitude earthquake hits near Iwaki, Japan
5.1 magnitude earthquake hits near Mouzaki, Greece
5.0 magnitude earthquake hits near Honiara, Solomon Islands
5.0 magnitude earthquake hits near Chuquitira, Peru
5.0 magnitude earthquake hits near Tecoanapa, Mexico
Sabancaya volcano in Peru erupts to 30,000ft
Reventador volcano in Ecuador erupts to 22,000ft
Sangay volcano in Ecuador erupts to 21,000ft
Fuego volcano in Guatemala erupts to 16,000ft
Turrialba volcano in Costa Rica erupts to 13,000ft
Subtropical Storm Oscar forms in the central Atlantic
Three Iraqis among 21 killed, mostly students, in Jordan flash flood
Former Hurricane Willa could become season's first nor'easter
Polish schools cancel LGBT tolerance day under govt pressure
NBC News raises eyebrows by sitting on info that contradicted Michael Avenatti client's gang rape claim
Jewish retail tycoon said to have paid millions to bury sexual harassment claims
HBO hires 'intimacy coordinators' to monitor sex scenes
A young person is diagnosed with an STD every four minutes in England
Mexican celebration Day of the Dead comes to life for American retailers
Tracking Bible Prophecy Headlines - 10/26/2018
Trump envoy to visit Israel next week for talks on peace plan, Gaza
Israel's General Security Service Head Shin Bet met with Abbas to discuss efforts to reach a cease-fire in Gaza
Egypt, U.N. ask Israel to ease up on Hamas
Jordan says peace treaty won't be affected by decision to nix land leases
Israel PM warns of plot to topple him
IDF reorganizes to combat cyber terrorism
Trump imposes new Hezbollah sanctions, promises more against Iran
U.S. Attacked Russia's Syria Base With Drones, Defense Ministry Claims
Security Council to meet as Syria diplomatic efforts founder
Intense shelling around Syria truce zone despite deal
PM Mahdi: Iraq will prioritize own interests regarding Iran sanctions
UN Rapporteur: A new wave of executions, suppressions in Iran
Erdogan cannot claim moral high ground over Khashoggi, say critics
Khashoggi's son leaves Saudi Arabia as prosecutor says killing was planned
Saudi Arabia admits Khashoggi murder was 'premeditated'
CIA director briefs president on audio purportedly capturing the killing of Jamal Khashoggi
How the U.S. Congress Can Punish Saudi Arabia - Even Without Trump
In call with Saudi king, Merkel threatens action for slaying of writer
European Parliament passes resolution urging arms embargo on Saudi Arabia
NATO displays military might to vexed Russia in giant Norway exercises
A never-before-seen Russian missile is identified as an anti-satellite weapon and will be ready for warfare by 2022
Russians Successfully Put Military Satellite in Orbit
Russian Rebels Shutting Down Protestant Churches in Ukraine, Armed Men Raiding Christian Worship
China Calls Any Challenge on Taiwan 'Extremely Dangerous'
Venezuela: Corpses Exploding in Morgues Due to Power Shortages
Venezuelan exiles turn to prostitution to feed families
With Few Jobs and Much Anger, Brazilians Go to the Polls
On the border in El Paso, the migrants arrive so regularly there's a housing crunch
Smugglers use U-Haul truck to shuttle immigrants across the border, feds say
Questions arise over politics, motivation of caravan organizers
The Open Border Activists Behind the Illegal Immigrant Caravans
Sickness, fear, harassment in Mexico whittle away at caravan
Trump says 'bringing out the military' to protect US border
Pentagon to send 'several hundred' troops to US-Mexico border, says official
Trump may halt entry for nearly all migrants seeking asylum on southern border
President Trump latches onto migrant caravan as top issue in midterms
Trump warns illegal immigration onslaught threatens repeat of Europe's refugee crisis
Poll: Most Americans see a sharply divided nation
Vice President Mike Pence Asks Students to Pray for America Amid Division
CNN reporters slam Sarah Huckabee Sanders for criticizing their 'negative' coverage of Trump after attempted bombing
Second day of bombs target U.S. Democrats, critics of Trump
Hunt for mail bomber turns to Florida amid fears of more explosives
Pro-Trump Commentators Claiming Bomb Scares a False Flag
Investigators treating packages as 'live devices,' not hoax
New York Times Publishes Trump Assassination Fantasy After Asking Fiction Writers To Imagine End To Mueller Investigation
Grassley sends criminal referral for attorney Michael Avenatti and Kavanaugh accuser
China touts Apple competitor Huawei as answer to spying concerns surrounding Trump's phone calls
Dow surges 400 points as tech jump leads recovery from Wednesday's sell-off
White House orders Commerce to develop 5G strategy
The massive 2017 Mexican earthquake split a tectonic plate in two, and geologists are shaken
Earthquake with a magnitude of 7.0 hits off Greek coast
5.7 magnitude earthquake hits near Pagan, Northern Mariana Islands
5.7 magnitude earthquake hits near Ishinomaki, Japan
5.6 magnitude earthquake hits near Otrada, Russia
5.3 magnitude earthquake hits near Hihifo, Tonga
5.3 magnitude earthquake hits near Bitung, Indonesia
5.2 magnitude earthquake hits near Lithakia, Greece
5.1 magnitude earthquake hits near Mouzaki, Greece
5.0 magnitude earthquake hits near Lithakia, Greece
Sabancaya volcano in Peru erupts to 27,000ft
Semisopochnoi volcano in the Aluetian Islands erupts to 12,000ft
Fuego volcano in Guatemala erupts to 16,000ft
18 volcanoes now pose 'very high threat,' U.S. government warns
Typhoon Yutu 'All but Destroyed' U.S. Island
Deadly Super Typhoon Yutu strongest storm to ever hit US territory, second strongest to hit US overall
Category 5 typhoon Yutu devastates the Northern Marianas in worst storm to hit any part of U.S. since 1935
Hurricane Michael ruined the 'best crop in years' for many Georgia farmers at worst time possible
Remnants of Hurricane Willa to help fuel powerful East Coast nor'easter
Severe flooding causes chaos in southern Russian city
18 die as school bus swept away in Jordan flooding; Israel joins rescue effort
Six immigrants die in flood on Turkish-Syria border
OU meteorologist: Extreme droughts, long-lasting rainfall events expected to worsen
Antibiotic 'Trojan horse' could defeat superbugs causing global medical crisis, trial finds
The flu: FDA approves fast-acting, single-dose oral medication after deadliest season in 40 years
Georgia toddler paralyzed overnight as AFM fears grow nationwide
Justice Kavanaugh's First Case Could See Him Protect Babies With Down Syndrome From Abortion
Broadcast TV Hits Record Percentage of LGBTQ Regulars, Study Finds
Caitlyn Jenner: Trump 'relentlessly attacking' trans people
Caitlyn Jenner: I thought Trump would help trans people. I was wrong.
Transgender MMA Fighter Breaks Skull of Her Female Opponent. Are we Becoming too Careful not to Offend any Group of People?
Google CEO reveals 48 employees were fired for sexual misconduct
China kindergarten stabbing: Woman slashes at least 14 children
A Canadian woman is charged with pretending to be a witch - even though it's legal to be one
Woman charged with witchcraft and fraud in alleged 'evil spirit blessing scam'
Tracking Bible Prophecy Headlines - 10/25/2018
Rocket fired from Gaza after week of relative calm
Israeli Army Strikes Eight Hamas Targets After Iron Dome Fails to Intercept Rocket Launched From Gaza
IDF: Iron Dome wasn't meant to intercept Gaza rocket heading for open field
IDF strikes Hamas post in Gaza over fire balloon launches
Netanyahu: If not for Israel, Hamas would topple Abbas
Abbas spokesman: There will be no peace without 'Palestine'
Netanyahu says he supports a Palestinian 'state-minus' controlled by Israeli security
Israel's Netanyahu vows to maintain military force in West Bank
Netanyahu lambastes ex-Likud minister for alleged plot to oust him
European parties urged to agree Israel boycott tactics are antisemitic
Why is Jordan Nixing Peace Deal?
Report: Russia Seeking to Limit Israeli Military's Freedom of Action in Syria
Russia said demanding more notice before Israeli strikes in Syria
Putin says Russia will target nations hosting US missiles
Turkey says Russian S-400 systems installation to begin October 2019
Famine in Yemen could become one of worst in living memory, UN says
Airstrike kills at least 19 civilians at vegetable market in Yemen's Hodeidah, official says
Egyptian officials: Roadside bomb kills three workers in Sinai
Iran: Saudi Arabia Would Not Have Murdered Khashoggi Without U.S. Protection
Saudi Crown Prince discusses steps on Khashoggi with Turkey's Erdogan
Mohammed bin Salman calls Khashoggi murder a 'heinous crime'
Khashoggi murder: Crown prince vows to punish 'culprits'
Khashoggi death 'a terrible tragedy' but should 'separate' from Saudi Arabia's potential, Russian wealth fund chief says
Saudi prince vows 'totally different' country in five years
Saudi ambassador to US: Kingdom aims to be model in 'prosperity, development'
Genocide Continues in Myanmar, Says U.N. Investigator
North Korean general says country seeking 'stable peace'
Inside China's internment camps: tear gas, Tasers and textbooks
China says army will act 'at any cost' to prevent Taiwan split
Donald Trump's unconventional diplomacy is pushing China and Japan closer together
US war with China is likely in 15 years, retired general says
Dems ask about China's role in 2016 race after Trump alleges election meddling without evidence
When Trump Phones Friends, the Chinese and the Russians Listen and Learn
Putin warns of a new 'arms race'
NATO shows Russia its military might in giant exercises
Suicides Surge in a Hopeless Venezuela
Crime, extreme poverty in El Salvador driving migration
Trump warns illegal immigration onslaught threatens repeat of Europe's refugee crisis
Members of 'combat-ready' white supremacy group charged with violence at political rallies
Pipe bombs sent to Obama, Clintons, CNN and Soros believed to be linked
Explosive device sent to CNN featured parody ISIS flag, 'Get Er Done' inscription
New York mayor: pipe bomb sent to CNN 'clearly an act of terror'
Trump promises thorough investigation into suspicious packages
Trump, at Wisconsin rally, decries threats of violence as 'attack on democracy itself' after explosive devices sent to Dems
Trump calls on media to end 'hostility' after thwarted bombs
Anderson Cooper Slams Trump's Hypocritical Call For Unity
Pelosi, Schumer claim Trump's words 'ring hollow' as he calls for unity over explosive devices
After bomb scares, George Soros's son says Trump is fueling demonization
George Soros' son says Trump fostered the vitriol, including anti-Semitism, that led to bomb attacks
House Majority Leader McCarthy deletes tweet saying Soros buying elections
Dutch public broadcaster calls George Soros a Jew who has tentacles in politics
Who is George Soros and why is he blamed in every right-wing conspiracy theory?
U.K. Conservative Causes Uproar in EU Parliament for Comparing Socialists to Nazis
Is digital technology leading us into a new dark age? Are technology and democracy compatible?
Apple boss takes aim at 'weaponization' of customer data
Tim Cook wants a federal privacy law - but so do Facebook and Google
'Twisted' fibre optic light breakthrough could make internet 100 times faster
Dow Plunges 608 Points...and Just Like That, All Its 2018 Gains Are Gone
Dow erases gains for the year, tumbles more than 600 points as stocks extend October swoon
Mt. Hood fault lines could trigger quake that could knock some off their feet, researchers say
5.1 magnitude earthquake hits near Lautoka, Fiji
Sabancaya volcano in Peru erupts to 31,000ft
Sangay volcano in Ecuador erupts to 21,000ft
Fuego volcano in Guatemala erupts to 17,000ft
Reventador volcano in Ecuador erupts to 14,000ft
Ebeko volcano in the Kuril Islands erupts to 12,000ft
Super Typhoon Yutu, 'Strongest Storm Of 2018,' Slams U.S. Pacific Territory
Super Typhoon Yutu, The Most Powerful Storm Of The Year, Slams Islands With 200 MPH Winds, Flooding
Hurricane Willa: Evacuations continue in Mexico, with towns cut off
Remnants of Hurricane Willa to help fuel powerful East Coast nor'easter
Pythons Invading Florida Are Evolving Unexpectedly Fast... Offering Hope for Surviving Climate Change
An oil spill you've never heard of could become one of the biggest environmental disasters in the US
Global preferences for who to save in self-driving car crashes revealed
Trump enacts anti-opioid abuse package in rare bipartisan step
China could solve population problem with millions of IVF babies
Pastors to Hold "Blessing" of Ohio Planned Parenthood Facility
Apple's Tim Cook: Being gay is 'God's greatest gift to me'
Tim Cook says he came out as gay to inspire kids
Justice Department says businesses can discriminate against transgender employees
#MeToo in Egypt: Women speak out about harassment
Facebook removes 8.7 million sexual photos of kids in last three months
2 Satan-worshiping Florida middle school girls plotted to kill up to 15 students, drink their blood, police say
Tracking Bible Prophecy Headlines - 10/24/2018
France to US: Release your peace plan or we'll release ours
France warns will publish own peace plan if Trump delays
Palestinian Authority PM calls for Chinese role in peace process
Netanyahu: 'Hamas isn't a partner for for talks, but understands our messages well'
Gazans scale back border protests as Egypt renews cease-fire efforts
Lieberman decides to renew Qatari oil to Gaza
Ministers believe lightning strike at fault in Gaza rocket that hit Beersheba almost caused major escalation in violenc
Abbas and Hamas use systematic torture to crush dissent - Human Rights Watch
Palestinian teen killed during border clash with Israeli troops, Gaza says
IAI signs $777 million deal with India for Barak-8 systems
Israel Plans to Export Too Much Natural Gas, Leading Geologist Says
Second Temple Period Artifact Found
Five proven Dead Sea Scroll forgeries only the tip of the iceberg, scholars say
Iranian official threatens to raze Tel Aviv and Haifa
Iran intensifies presence west of the Euphrates River in Syria
A Dangerous Dynasty: House of Assad review – the making of a murderous tyrant
In Saudi Arabia, Mnuchin announces joint sanctions against terror sponsors with Taliban, Iran ties
Jamal Khashoggi's Son Meets Saudi King And Crown Prince In Disgraceful Photo Op
Twitter storm after Khashoggi's son meets Saudi crown prince
After Khashoggi's killing, Turkey's leader seeks to weaken Saudi Arabia's powerful crown prince
Erdogan Seizes on Saudi Murder as Chance to Upend Middle East
Jamal Khashoggi: Erdogan rejects Saudi account of killing
Turkish President Erdogan: Jamal Khashoggi's Death Was A 'Planned Operation'
Trump says Khashoggi killing 'worst cover-up ever,' as US revokes Saudi visas
Jamal Khashoggi killing: Trump says Saudi crown prince could have been involved
Pompeo: We will maintain strategic interests with Saudi Arabia
Spain's Parliament Votes Against Blocking Arms Sales to Saudi Arabia Despite Khashoggi Furor
Justin Trudeau says he is unlikely to cancel Saudi armored vehicles sale
Dubai ruler: Saudi Arabia is a driving force for the global economy
Saudi Arabia Offers $6 Billion To Pakistan Amid Economic Crisis
Saudi Arabia, Bahrain designate Revolutionary Guards and Soleimani as terrorists
Iran manufacturing, upgrading missiles in Iraq, Israeli intelligence warns
Iran's oil minister says U.S. sanctions cannot stop crude exports
Iran Says 15 Militants Arrested Who Planned Attacks on Shi'ite Pilgrims
Yemen minister: Houthis have destroyed 70 percent of Yemen's sports facilities
UN rights committee slams French burqa ban as a violation of religious rights
Device found on Soros property confirmed by NY police as active bomb
John Bolton meets Putin, rejects calls for US to stay in landmark arms-control treaty
Trump Threatens Nuclear Build Up as Kremlin Blasts Treaty Withdrawal as 'Dangerous'
U.S. Fears Russia Employing 'Combat Laser System' in Space
Pence leaves open the possibility of nuclear weapons in space
White House to press forward with Trump's Space Command
Pentagon launches first cyber operation to deter Russian interference in midterm elections
Brad Parscale: Big Tech Is Meddling with Free Speech... and Elections
White House issues 72-page report slamming 'socialism' as Trump blasts Democrats
Mexican News Outlet: Officials Say 14,000 Honduran Migrants Heading to U.S.
How the migrant caravan became so big and why it's continuing to grow
2,100 mostly unarmed Guard troops on border as Trump vows to send more to stop migrant caravan
Ecuador no longer to intervene with UK for WikiLeaks Assange - foreign minister
UK's under fire (Jewish) Speaker of the House could block Brexit, say opponents
Thousands Of Swedes Are Inserting Microchips Under Their Skin
Privacy Expert Resigns From Alphabet-Backed Smart City Project Over Surveillance Concerns
Yahoo to pay $50m, other costs to millions of Israeli and US hacking victims
Amazon will reportedly open another futuristic cashierless convenience store ... in New York City
Dow races back from 500-point plunge
Foreign Buying of U.S. Treasurys Softens, Unsettling Financial Markets
Former Fed Chairman Paul Volcker thinks 'we're in a hell of a mess'
5.7 magnitude earthquake hits near Yonakuni, Japan
5.2 magnitude earthquake hits the Southern East Pacific Rise
5.1 magnitude earthquake hits near Kimbe, Papua New Guinea
Sabancaya volcano in Peru erupts to 34,000ft
Popocateptl volcano in Mexico erupts to 28,000ft
Sangay volcano in Ecuador erupts to 19,000ft
Reventador volcano in Ecuador erupts to 18,000ft
Ebeko volcano in the Kuril Islands erupts to 17,000ft
The Atlantic and Pacific Ocean hurricane season is most powerful on record this year
Typhoon Yutu Could Strike Guam as a Category 5 Beast
A Hawaiian Island Has Disappeared After Taking A Hit From Category 5 Hurricane Walaka
Hurricane Willa makes landfall with winds estimated at 120 mph
Hurricane Willa batters Mexico, sparking floods, outages
Hurricane Willa to become nor'easter, hit East Coast this weekend after slamming Mexico
Floods in Qatar as almost a year's rain falls in one day
Severe storms unload knee-deep hail in Rome
Cocaine Deaths Hit Record in U.S. as Opioid Overdoses Level Off
Antibiotic-resistant superbugs creating deadly risks for hip and knee operations
There's a Measles Outbreak in Israel and Now It's Coming to the U.S.
6 kids dead, 12 sick in viral outbreak at New Jersey rehabilitation center
Sketchy genetic engineering practices could spell the end of the world as we know it
FDA Investigates Website That Sells Abortion Pills to American Women Through the Mail
Despite Gosnell Ranking Top Ten in Box-Office, Theaters Drop the Film
Two Weeks Before Midterms, Transgender People Feel Like 'Pawns'
The Trump administration's transgender memo isn't trying to erase anyone
Identical twin girls transition into boys after both come out as transgender
Some Parents Outraged After Drag Queen Speaks At School Career Day
More than 200 named in list of clergy accused of sexual abuse in Bay Area
D.C. attorney general launches investigation into Catholic Church
Issue of married Catholic priests gains traction under pope
Tracking Bible Prophecy Headlines - 10/23/2018
Liberman vows tough response in Gaza, says 'no choice but war'
Liberman says Israel has 'exhausted all options' on Gaza
Gazans scale back border protests as Egypt renews cease-fire efforts
Emerging truce deal would see Qatar fund Gaza's salaries, fuel
Hamas cracks down on Gaza drugs
PA condemns arrest of senior Palestinian officials by Israel
Soldier lightly injured in stabbing attack in Hebron; assailant shot dead
Israeli-Jordanian peace deal is strong - despite Amman's ingratitude
Jordan foreign minister says will not negotiate with Israel over leased land
Jordanian FM: We Will Not Negotiate Sovereignty Over Annexes With Israel
Jordan nixing of land leases could sow distrust, but some see hope for reversal
Jordan Revoking Part of Peace Treaty With Israel an Economic 'Death Sentence' for Farmers
Trump reported to be losing faith in Netanyahu's commitment to peace
Trump said to question Netanyahu commitment to peace, threaten to get 'tough'
Trump told Macron he's ready to pressure Netanyahu to back peace plan
Kushner: 'Reasonable' Palestinians will back peace plan, status quo unacceptable
Kushner hopeful of achieving lasting peace between Israel and Palestine
Khashoggi's Killing Threatens Trump Dreams for Mideast Peace
Kushner says cannot take Saudi account of Khashoggi murder at face value
Kushner says he told Saudi prince to be 'fully transparent' on consulate death
Trump describes death of Saudi journalist Khashoggi as 'plot gone awry'
Khashoggi's Murder at Saudi Consulate 'Monstrously Planned,' Turkey's Ruling Party Says
'Bring Me the Head of the Dog': How the Top MBS Aide Behind Khashoggi's Murder Ran the Killing via Skype
Saudi Operative Seen Wearing Jamal Khashoggi's Clothes After Killing
Saudi summit website attacked by hackers
Saudi Arabia's KSRelief distributes 92 tons of food aid to displaced Yemenis
Liberman: U.S. sanctions will reduce Iran's terror financing
Protesters demand Iran's intelligence ministry be placed on EU terror black list
EU urges Russia, US to preserve 1987 arms treaty
Russians tell US security chief they're ready to cooperate over nuclear treaty
Bolton faces tense talks with Russia over nuclear treaty
Kremlin: We'll Respond in Kind if U.S. Develops Intermediate Missiles
Trump threatens to build up U.S. nuclear arsenal against China, Russia
US sails warships through Taiwan Strait amid tensions with China
Trump's tariffs could end up hurting China's economy 'very badly' over the next few months
Chinese official tells American investors at a meeting: We don't fear a trade war with the US
U.S. Treasury calls reveal "deep concern" over S.Korea banks' N.Korea plans
Explosive device found in mailbox at George Soros's New York home
Former U.S. Ambassador to Mexico Describes Extreme Chaos in Trump Administration
Over 7K-strong, migrant caravan pushes on; still far from US
Second migrant caravan: New group rushes to join ranks, deportees vow return to America
Honduran ex-lawmaker who helped arrange massive migrant caravan to US is detained
Homeland Security warns of cartels' role in migrant caravan
Donald Trump Is the 'Antichrist' and Is 'Going To Hell,' Immigrant From Caravan Says
As caravan approaches, Trump warns he'll cut aid to Guatemala, Honduras, El Salvador
Migrant caravan could prompt a wider confrontation between Mexico, US
Trump on migrant caravan: 'Onslaught of illegal aliens' represents 'disgrace' to the Dems
California company that hires protesters is accused of extortion
Banks' Golden Deposits Are Heading Out the Door
YouTube CEO warns EU 'meme ban' threatens the open internet
Uber's drone-based food delivery could begin in 2021
Several earthquakes strike off Vancouver Island, with no reports of damage
3 earthquakes off Vancouver Island 'reminder' that the big one is coming
6.8 magnitude earthquake hits near Port Hardy, Canada
6.6 magnitude earthquake hits near Port Hardy, Canada
6.5 magnitude earthquake hits near Port Hardy, Canada
5.2 magnitude earthquake hits near Port Hardy, Canada
5.1 magnitude earthquake hits near Yining Xian, China
5.1 magnitude earthquake hits near Kasiguncu, Indonesia
5.0 magnitude earthquake hits near Namie, Japan
5 Earthquakes Recorded in England Just Days After Fracking Restarts
Sabancaya volcano in Peru erupts to 31,000ft
Sangay volcano in Ecuador erupts to 21,000ft
Reventador volcano in Ecuador erupts to 19,000ft
Fuego volcano in Guatemala erupts to 14,000ft
Kerinci volcano in Indonesia erupts to 14,000ft
Sakurajima volcano on Japan erupts to 10,000ft
Guam, Northern Mariana Islands on alert for future Typhoon Yutu
Hurricane Willa Strengthens Into a Category 5 in Eastern Pacific; Poses Danger to Mexico on Tuesday
Austin residents ordered to boil water following historic flooding
UN's 10-year plan to tackle world's drug problem has been 'spectacular failure' as production and consumption soar, report says
Employees and execs are failing drug tests at shocking rates
Mysterious 'polio-like' illness AFM is likely more widespread than reported, experts say
Designer babies aren't futuristic. They're already here.
Racial tension divides Pa. town after first black, gay mayor is elected
Trans People Say They #WontBeErased As Trump Administration Mulls Defining 'Sex'
Australia offers rare national apology to victims of child sex abuse
China's 'Ultimate Goal Is to Eliminate All Religion,' Priest Warns
Tracking Bible Prophecy Headlines - 10/22/2018
Jordan cancels part of peace agreement with Israel
Dismantling 'Isle of Peace,' Jordan chooses hardliners over Israel ties
Jordan Canceling Annexes of Peace Treaty With Israel, King Abdullah Says
Jordan says it will cancel clauses in peace treaty leasing border land to Israel
Israel says to negotiate border land lease extension with Jordan
Jordan terminating peace treaty annexes start of a process, not the end
Israel said to fear US peace plan includes Jerusalem as Palestinian capital
Jerusalem the capital of 'Palestine'? Not anytime soon
Israel arrests PA's Jerusalem governor in Beit Hanina
Irony? UN, Which Accuses Israel of Security Abuses, Hires Israelis to Protect Its Staff
On Rabin anniversary, Rivlin warns of 'erosion of memory' of the assassination
Rivlin: Generation that did not know Yitzhak Rabin grows
Egypt extends state of emergency for three months
States 'failing to seize Sudan's dictator despite genocide charge'
Western intel revelations regarding Iranian, Hezbollah activities vindicate Netanyahu's claim Iran building arsenal inside of Lebanon
Former intelligence chief: Iran is forming missile plants in Lebanon
Netanyahu, Trump's treasury secretary talk terror financing and Iran sanctions
US Treasury Undersecretary: Sanctions will hit Iran hard
As Iran claims a diplomatic victory, int'l terrorism watchdog demurs
Jamal Khashoggi death: UK, France and Germany challenge Saudis
Khashoggi's death was a 'rogue operation' that the crown prince was not aware of, Saudi foreign minister says
'We don't know where the body is,' says Saudi FM after Khashoggi death
Official Flip-Flop on Khashoggi Shocks Saudis
Turkey vows to reveal 'naked truth' over Khashoggi death
Trump accuses Saudis of 'lies' over Khashoggi killing
Trump, Europeans call Saudi account of Khashoggi death inadequate
Trump Reportedly Now Sees Kushner's Close Relationship With MBS as a 'Liability'
U.S. coalition says it hit Islamic State fighters in Syria mosque after reports of civilian deaths
Dozens of Houthis killed in strikes targeting gathering in Yemen's Hodeidah
Moscow says US withdrawal from nuclear arms deal 'dangerous step'
German foreign minister: US should consider consequences of leaving nuclear treaty
A ragged, growing army of migrants resumes march toward US
'You can't even walk, there's just so many people': Migrant caravan bound for US swells despite Trump threats
Guatemala says some 2,000 migrants have returned to Honduras
Brazil's Bolsonaro says he intends to use armed forces to fight violence
Theresa May enters 'killing zone' - Tories tell PM she has 72 hours to save her job
Theresa May told by the EU to 'take it or leave it' as Brexit talks risk collapse
Facebook reportedly aims to buy a 'major' cybersecurity company
5.2 magnitude earthquake hits near Roxborough, Trinidad and Tobago
5.1 magnitude earthquake hits near El Triunfo, Ecuador
5.0 magnitude earthquake hits near Kokopo, Papua New Guinea
Sabancaya volcano in Peru erupts to 25,000ft
Sangay volcano in Ecuador erupts to 21,000ft
Reventador volcano in Ecuador erupts to 16,000ft
Fuego volcano in Guatemala erupts to 15,000ft
Kerinci volcano in Indonesia erupts to 14,000ft
Ebeko volcano in the Kuril Islands erupts to 14,000ft
Tropical Storms Willa and Vicente swirling off Mexico
Hurricane Willa Rapidly Intensifies to Dangerous Category 4 Hurricane Off Mexico's Pacific Coast; Moisture Could Enhance Rainfall in Texas
Ships wrecked on Dog Island in 1899 unearthed by Hurricane Michael
After Hurricane Michael, Panama City residents cope with no power, cash-only transactions and baby-wipe showers
"I don't feel real": Mental stress mounting after Michael
Heavy floods in Eilat: airport closes, road blocked
NH moose population devastated by ticks, UNH study shows
Congo Rebels Kill 15, Threaten Ebola Containment Efforts Again
Young Catholics urge Vatican to issue inclusive LGBT message
US mulls revoking recognition of transgender people - considering proposal to define gender as biological and unchangeable
Cory Booker accused of sexual assault ... by a man?
New York witches place hex on Brett Kavanaugh
Tracking Bible Prophecy Headlines - 10/21/2018
Hamas rejects Egyptian demand to stop Gaza border protests
Hamas warns Israel: 'You won't leave your bomb shelters'
Assad, Russian Officials Meet in Damascus to Discuss Syria's Development
Arab League welcomes Saudi investigations into Khashoggi's case
Saudi account of Khashoggi killing widely denounced - except by Trump
Republicans break ranks with Trump over Saudi dissident's death
Trump asks for more answers on Khashoggi death, but backs Saudi arms deals
Germany calls into question arms sales to Saudi over Khashoggi death
Chaos, violence mark Afghan parliamentary elections
Trump pulling US out of nuclear pact with Russia
US seeking 'unipolar world' in nuke treaty pullout, Kremlin charges
Moscow bans ceremony honouring victims of Stalin's Terror
China May Have $5.8 Trillion in Hidden Debt With 'Titanic' Risks
China Stock Market Rocked by Forced Sellers; Yuan Hits Fresh Low
Theresa May told by the EU to 'take it or leave it' as Brexit talks risk collapse
Hundreds of thousands march in London to demand new Brexit vote
Haley demands UN punish Cuba, Bolivia after 'mob scene' at US event for Cuban political prisoners
5.9 magnitude earthquake hits the Southwest Indian Ridge
5.3 magnitude earthquake hits near Sarangani, Philippines
5.0 magnitude earthquake hits near the Volcano Islands, Japan region
Magnitude 4.0 Earthquake Shakes Texas, Oklahoma Panhandles
Sabancaya volcano in Peru erupts to 25,000ft
Sangay volcano in Ecuador erupts to 20,000ft
Ebeko volcano in the Kuril Islands erupts to 15,000ft
Fuego volcano in Guatemala erupts to 15,000ft
Reventador volcano in Ecuador erupts to 14,000ft
Kerinci volcano in Indonesia erupts to 14,000ft
US temporarily stops youth climate lawsuit days before trial
Tracking Bible Prophecy Headlines - 10/20/2018
Holy See reiterates Israel-Palestine two-state solution, Jerusalem status quo
AIPAC underscores commitment to two-state solution
Australia government loses crucial vote, leaving Israel embassy move in doubt
Israeli officials said to believe Hamas has changed tack on Gaza rallies - weigh renewing fuel transfer into Strip to create positive momentum
10,000 Arabs take part in weekly Gaza riots
IDF aicraft fires into Gaza as violence erupts despite de-escalation calls
Israeli forces wound 130 Palestinians at Gaza border protest
White House slams 'sick-minded terrorists' flying explosive balloons into Israel
Lapid says Israel should destroy homes of Hamas leaders in Gaza
Police: Palestinian arrested near Jerusalem, says he planned stabbing attack
Belgian trade union boss says Israel kills Palestinian kids for their organs
US charges Chicago man with online recruiting for Islamic State
ISIS 'releases six' of 27 Druze hostages in exchange for prisoner swap, ransom
Reports: Dozens killed or wounded in east Syria airstrikes
Western Intelligence Believes Iran Intensifying Advanced Weapons Shipments to Hezbollah
Iran sends Hezbollah GPS parts to turn rockets into precision missiles
US sanctions drive Iran to cut off Internet access, replace Apps
Saudi-Egyptian military exercises to combat terrorism
UAE's Gargash: Region's security, stability depend on Saudi Arabia
Saudis admit Jamal Khashoggi was killed inside consulate, claim it was in fight
Mohammed bin Salman's inner circle takes the blame for Khashoggi's death
Eighteen suspects in Jamal Khashoggi case 'tried to stage death cover-up'
Turkey suggests Khashoggi's remains taken out of consulate
Khashoggi killing: Turkey vows to reveal 'truth' on Saudi critic killing
Russia: Khashoggi case will be resolved legally without any allegations
UK considers 'next steps' after Saudis confirm Khashoggi death
US officials deeply skeptical of Saudi claim Khashoggi died in 'fistfight'
US 'saddened' by confirmed Khashoggi death, but no mention of action
Tucker Carlson: Anger Over Jamal Khashoggi Death Is 'A Stunt'
Jamal Khashoggi death: Donald Trump says Saudi explanation is 'credible'
President Trump: Pompeo was never given any tape related to Khashoggi
Pompeo demands US network to withdraw false quote on Khashoggi
Twitter Halts Pro-Saudi Bots Spreading Khashoggi Tweets After NBC Report
Evidence suggests crown prince ordered Khashoggi killing, says ex-MI6 chief
Saudi source: Crown prince had no knowledge of 'specific' Khashoggi operation
Saudi prince pins blame for Khashoggi death on favoured general
Shortly before death, Khashoggi said Saudi prince has 'tribal leader' mentality
As Khashoggi crisis grows, Saudi king asserts authority, checks son's power: sources
UAE, Bahrain, Egypt commend Saudi King's directives on Khashoggi case
Hezbollah leader calls on Saudi Arabia to end war in Yemen
Afghans head to the polls facing renewed security threat 17 years after U.S. invasion
Bolton heads to Russia amid talk of Trump leaving 30-year-old nuclear deal
Putin says Russia will deploy hypersonic missiles in 'coming months,' surpassing US and China
'We will not be intimidated' - Mattis doubles down on US vow to counter China's attempts to dominate the South China Sea
Trade war hostility may be keeping US-China military relations in a state of friction
Migrant caravan halted on Mexico-Guatemala border, pressure to turn back mounts
First group from Honduran caravan crosses into Mexico, testing President Trump's red line
Donald Trump Suggests Someone Is Paying Migrants in Caravan
F-bombs and a storm-out among Trump's top staff as tensions rise over border policies
'Close the whole thing!': Border tensions boil over as Trump's frustrations grow
Donald Trump Greeted With 'Impeach' and 'Liar' Lettering on Mountains in Montana Rally
Beto O'Rourke Doubles Down On Claim He'd Vote To Impeach Donald Trump If Elected
US warns of 'ongoing' efforts to disrupt elections by Russia, China, Iran
In first, Russian woman charged with interference in US midterm elections
Brazil election battle rages over Facebook's WhatsApp
Facebook launches 'war room' to combat election manipulation
Report: Israeli spyware helping dictatorships track dissidents, minorities
Julian Assange is fighting the Ecuadorian government over a cat
Tokyo 2020 Olympics venues linked to earthquake safety data scandal
5.5 magnitude earthquake hits near the Banda Sea
5.4 magnitude earthquake hits south of the Fiji Islands

Tracking Bible Prophecy Headlines - 10/19/2018
Tracking Bible Prophecy Headlines - 10/18/2018
Tracking Bible Prophecy Headlines - 10/17/2018
Tracking Bible Prophecy Headlines - 10/16/2018
Tracking Bible Prophecy Headlines - 10/15/2018
Tracking Bible Prophecy Headlines - 10/14/2018
Tracking Bible Prophecy Headlines - 10/13/2018
Tracking Bible Prophecy Headlines - 10/12/2018
Tracking Bible Prophecy Headlines - 10/11/2018
Tracking Bible Prophecy Headlines - 10/10/2018
Tracking Bible Prophecy Headlines - 10/9/2018
Tracking Bible Prophecy Headlines - 10/8/2018
Tracking Bible Prophecy Headlines - 10/7/2018
Tracking Bible Prophecy Headlines - 10/6/2018
Tracking Bible Prophecy Headlines - 10/5/2018
Tracking Bible Prophecy Headlines - 10/4/2018
Tracking Bible Prophecy Headlines - 10/3/2018
Tracking Bible Prophecy Headlines - 10/2/2018
Tracking Bible Prophecy Headlines - 10/1/2018
Click here to retun to "Tracking the Birth Pangs" page.