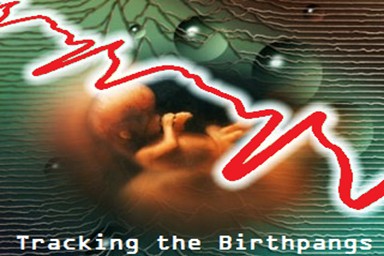 May 2019 Headlines
"Tracking Bible Prophecy" headlines can also be found on
Facebook
Tracking Bible Prophecy Headlines - 5/31/2019
Kushner, in Jerusalem to push peace plan, faces new political hurdle
As Netanyahu faces another election, White House peace plan may be the first casualty
Kushner-Trump Middle East peace deal could be in trouble after Netanyahu is forced to call fresh election
Kushner's Awful Timing: Netanyahu's Political Crisis Could Kill Trump's Peace Plan
US says Mideast conference in Bahrain to go ahead despite Israeli election
Netanyahu assures Kushner Israel's 'little' political 'event' won't affect ties
1st polls since election called show Israel's political deadlock would continue
Relaunching campaign, Gantz says 'political exploitation' led to new elections
Labor leader says he considered offer from Netanyahu to save Israeli democracy
Likud minister claims Liberman tried to get Kahlon to turn back on Netanyahu
Liberman hits back at Netanyahu: The man from Ceasarea is calling the settler a leftist
Netanyahu's son says his father appointed an AG to exonerate Liberman in 2009
TV report: Netanyahu's legal problems mount as AG won't delay his hearing
Uproar over Netflix show in which Hitler 'roasts' Anne Frank
Brass plaque memorializing Holocaust victim defaced in Rome
Netherlands Health Ministry says Jewish circumcisers are breaking the law
Moving the U.S. Embassy to Jerusalem Has Produced Lasting Gains
Iran's Jewish MP says he looks forward to liberation of Jerusalem
Two hurt, one seriously, in stabbing attack in Jerusalem's Old City - Suspected terrorist shot dead
Palestinian teen said shot dead in West Bank, apparently while breaching fence
Hamas leader Sinwar threatens to attack Tel Aviv with double force
Hamas leader thanks Iran for long-range rockets, threatens Tel Aviv
Islamic Jihad leader: We can fire 1,000 rockets a day
Netanyahu shows off Trump's map of Israel with Golan Heights
IDF reveals 'longest, most significant' Hezbollah tunnel on northern border
IDF destroys Hezbollah 'flagship' attack tunnel after studying it
Lebanese media: Israeli Air Force destroys own spying device north of border
Sudan's military rulers say protest site threatens country
Northern Iraq oil city targeted by 6 blasts; at least 4 killed, 23 wounded, officials say
Iraqi Christian survives being burned alive by ISIS 3 times: '[Jesus] spoke to me'
Blast hits Afghan capital Kabul, at least seven casualties
Arab League Summit commences in Mecca amid 'exceptional challenges'
At emergency Arab summit in Mecca, Saudi King Salman calls for Palestinian state, blasts Iran's "criminal" actions
GCC, Arab League call on Iran to reconsider its role in the region
Saudi King Calls for 'Firm' Arab Stance Against Iranian 'Escalations' in Middle East
Saudi king calls on Gulf states to tackle Iran's 'criminal' acts
Saudi king blasts Iran for 'naked aggression' in the Gulf
Iran accuses Saudi Arabia of 'sowing division' to Israel's benefit
Evidence Iran was behind Gulf attacks to be presented to UN, John Bolton says
Pompeo: Iran attacked oil tankers to raise global oil price
Escalating Iran crisis looks a lot like the path US took to Iraq war
U.S. believes Russia is conducting nuclear tests, violating moratorium
Trump briefly acknowledges Russian election interference, says not involved
US military building 'missile-killing' lasers that it will mount onto jets
North Korea executes 5 officials over failed Kim-Trump summit: South Korean media
North Korea executed special envoy to US, other officials in March
China moves to restrict U.S. access to rare earth minerals as trade war intensifies
If we can't challenge China, no one can, warns operator of only US mine for rare earth metals
A full-blown trade war would hit the real economy 'quite rapidly,' ECB warns
What is the Bilderberg Group and are its members really plotting the New World Order?
Pompeo and Kushner head to Bilderberg Meeting, a mysterious gathering of the global elite
Venezuela gives a rare look at its economy. It's an ugly, ugly picture
Trump announces escalating tariffs against Mexico, starting at 5 percent, until illegal immigrants 'STOP'
More asylum seekers sue Trump administration over prolonged U.S. detention
Top sheriff warns: Trump's 'done' if illegal immigration isn't slashed
Professor who has correctly predicted 9 presidential elections says Trump will win in 2020 unless Democrats impeach
Trump Accuses Mueller of a Personal Vendetta as Calls for Impeachment Grow
Trump: Mueller is a 'true Never Trumper'
Bernie backers see DNC-media sabotage in Biden surge: 'It's the same thing all over again'
DNC faces same problems as 2016 with Bernie Sanders' supporters suspecting 'rigged system': Pavlich
Nikki Haley: America's 'flirtation' with socialism is 'dangerous'
Dems' nationwide effort to override Electoral College stumbles in Nevada
Judge orders Facebook to turn over records on data privacy
People are freaking out about Uber's plans to bar riders with low ratings, comparing it to a dystopian 'Black Mirror' episode and China's social-credit system
Former Head of Pentagon's Secret UFO Program Has Some (Strange) Stories to Tell
Strong earthquake hits off coast of El Salvador, tsunami possible
El Salvador earthquake: 6.6 magnitude shake sends residents running
5.7 magnitude earthquake hits near Vaini, Tonga
5.4 magnitude earthquake hits near Labuhankananga, Indonesia
Agung volcano in Indonesia erupts to 27,000ft
Sabancaya volcano in Peru erupts to 23,000ft
Popocateptl volcano in Mexico erupts to 21,000ft
Reventador volcano in Ecuador erupts to 17,000ft
Mt Etna volcano in Italy erupts to 13,000ft
Poas volcano in Costa Rica erupts to 10,000ft
Epic floods and trade wars - how politics and climate beats up US farmers
Arkansas fears historic flooding as a slow-motion disaster unfolds
'Absolute mess' left behind as Oklahoma flooding from Arkansas River begins to recede
Levee failure near Mississippi River prompts mandatory evacuation orders
A month of Mayhem: 'Stuck' weather pattern fuels hundreds of tornadoes
13 straight days of tornadoes shatter US twister record
Tornado warnings are meant to save lives. Why do some people roll their eyes?
California approves wide power outages to prevent wildfires
It's not wet everywhere: Record-shattering hot, dry weather sparks drought and wildfires in Southeast
First-ever extreme drought recorded in Southeast Alaska
Hawaii warns tourists of parasitic worm that can burrow into human brains
Scientists Genetically Modify Fungus To Kill Mosquitoes That Spread Malaria
Lyme disease a bioweapon gone awry? Rep. Chris Smith pushes Trump to investigate
LAPD employee contracts contagious bacteria that causes deadly typhoid fever
US measles count nears 1,000, surpassing 25-year-old record
This New York doctor has been publicly urging parents not to vaccinate their children in the midst of a measles outbreak. Why is he still allowed to practice medicine?
House spending panel drops U.S. ban on gene-edited babies
Weighing little more than an apple at birth, Saybie is the smallest baby to ever survive
Pence suggests Democrats support 'infanticide' during talk with Trudeau
Satanic Temple declares immunity from Supreme Court ruling on fetal remains
Illinois Passes Pro-Abortion Bill: 'Fetus Does Not Have Independent Rights'
Louisiana abortion law: Fury as Democratic governor says he will sign bill banning terminations into law
Court to decide whether abortion services in Missouri will end on Friday
Major film studios threaten to boycott Georgia over abortion law
Disney Threatens To Boycott Georgia But Partners With China, Which Puts Muslims In Internment Camps
PCA Presbytery rejects Revoice Conference, says it's not a 'safe guide' on gender, sex issues
MTV Reveals First Sexually Fluid Reality Dating Show
Survivors Of Sexual Abuse By Nuns Want Greater Visibility For Their Accusations
Trump signs law to punish websites for sex trafficking
Mark Zuckerberg's personal security chief accused of sexual misconduct, racist and homophobic comments
Alex Trebek Nearing Remission after Dismal Cancer Diagnosis, Credits Fans' Faith and Prayers
NBC Shamelessly Censors Alex Trebek, Cuts Host's 'Prayers' Comment
Atheist group sues Texas judge for 'unconstitutional' opening prayer
Most atheists believe in the supernatural, despite trusting science
Florida Teacher Wrote 'WTF Is This?' On Student's Science Assignment
Tracking Bible Prophecy Headlines - 5/30/2019
White House Adviser Kushner in Jordan to Promote Peace Plan
Jordan king tells Trump team a Palestinian state the only way to peace
Kushner, Greenblatt arrive in Israel after meetings in Jordan, Morocco
Jabari: Bahrain workshop not part of Trump peace plan
'Hello' elections means 'goodbye' Trump peace plan - analysis
Despite Israel's Political Crisis, Kushner Shows 'Business as Usual' for Mideast Peace Plan
Knesset votes for new elections on September 17 after PM fails to form coalition
Dissolving Knesset, Netanyahu blames Liberman for 'unnecessary and wasteful' elections
Litzman: Liberman chose a campaign of incitement against the ultra-Orthodox
Netanyahu slams Liberman: He deceived the voters, is part of the Left
Likud's chief negotiator: Liberman's demands were 'insane, bizarre'
Liberman: Israel going to polls because Netanyahu surrendered to ultra-Orthodox
Arab MK brings comic relief with Knesset speech mocking Netanyahu concessions
Netanyahu's Wife Agrees to Plead Guilty in Catering Case
Sara Netanyahu: Israeli PM's wife 'agrees plea bargain'
Sixth Hezbollah terror tunnel discovered
U.S. calls Russian, Syrian air strikes 'reckless escalation' in Syria
Top US and Russian diplomats discussed ways to end Syria war
Saudi Arabia calls on Muslim world to reject Iran 'interference'
Iran's Supreme Leader Khamenei says Tehran will not negotiate with US
Bolton warns Tehran of 'very strong response' to any Gulf attack
'Don't say we didn't warn you:' Chinese state media issues ominous warning to US
Julian Assange moved to prison health ward as WikiLeaks reveal 'grave concerns' about well-being
Boris Johnson could go on trial for 'lying and misleading' in Brexit campaign, judge ordersv

Tracking Bible Prophecy Headlines - 5/29/2019