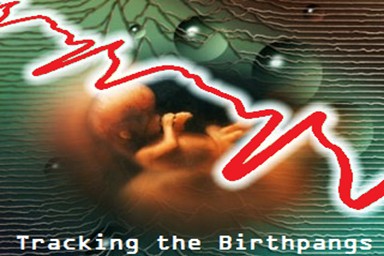 March 2019 Headlines
"Tracking Bible Prophecy" headlines can also be found on
Facebook
Tracking Bible Prophecy Headlines - 3/31/2019
Tens of thousands of Gaza protesters join anniversary of 'March of Return'
Palestinians riot, throw explosives at Gaza border as part of March of Return protests
Palestinian man and teenage boy killed by Israeli fire, officials say
IDF apprehends, sends back 8-year-old Gazans who crossed into Israel with knife
Israel expresses satisfaction as Hamas contains volatile anniversary protests
IDF: Hamas operated with unprecedented restraint during Land Day protests
Gaza Protests: Israel Will Reward Hamas for Its Restraint, but Any Incident Could Reignite the Flames
Gazans shoot five rockets at Israel after day of 'restrained' border protests
Hamas chief: Ceasefire arrangement to be signed 'within days'
Hamas leaders say agreement with Israel 'not a peace agreement,' aims to force Israel to 'lift siege.'
Netanyahu has a goal - To shatter the Palestinian Authority, says Russo
40 years of peace with Israel - an Egyptian perspective
Brazil's Bolsonaro visits Israel amid speculation on embassy
Iran tells Arabs to resist Trump's pro-Israel moves
Furious Over Trump's Decision on Golan Heights, Erdogan Confirms Hagia Sophia Will Become a Mosque
Erdogan: Turkey will solve Syria issue "on the field" after Sunday's elections
Afghan vice president narrowly escapes death for a second time
Pope departs on Morocco trip to highlight Christian-Muslim ties
Muslim World League holds Moscow conference on religious peace and coexistence
Pope and Moroccan King Call for 'Peaceful Coexistence' in Jerusalem
Pope in Morocco urges Jerusalem be protected for all religions
Hijacked captain recalls 'horror' in Mediterranean Sea as migrants took over ship
German police arrest 10 suspected of planning terror attack
Thirty men sentenced for Egyptian church attack plot
Facebook to consider live video restrictions after NZ attacks
Trump administration OKs nuclear energy transfers to Saudi Arabia, sparking new battle with Congress
South Korea's Moon to meet Trump over stalled North Korea talks
The day North Korea talks collapsed, Trump passed Kim a note demanding he turn over his nukes
Trump: North Korea sanctions I reversed were not 'necessary'
EU to probe allegations of aid diverted to Philippine Communist rebels
Brexit: Theresa May ponders fourth bid to pass deal
Early election talk grows as Brexit supporters accuse British MPs of betrayal
Fresh documents keep up pressure on Canada's Trudeau over scandal
State Department says US cutting off aid to El Salvador, Guatemala and Honduras
Trump condemns 'weak' US immigration laws, reiterates threat to 'close the Border'
'We've never seen anything like this': As Trump threatens to close border, migrants overwhelm Texas cities
A woman held 33 immigrants in her Illinois home in forced labor scheme, federal court documents say
Zuckerberg backs Internet privacy and election laws: 'We need a more active role for governments'
Judge rules Trump executive order allowing offshore drilling in Arctic Ocean unlawful
Seismic activity in Montana means potential for large earthquake
6.1 magnitude earthquake hits near Kimbe, Papua New Guinea
5.9 magnitude earthquake hits near Mid-Indian Ridge
5.4 magnitude earthquake hits near Gizo, Solomon Islands
5.2 magnitude earthquake hits near Itea, Greece
5.0 magnitude earthquake hits near Auki, Solomon Islands
Sabancaya volcano in Peru erupts to 23,000ft
Popocateptl volcano in Mexico erupts to 22,000ft
Agung volcano in Indonesia erupts to 18,000ft
Kerinci volcano in Indonesia erupts to 16,000ft
Fuego volcano in Guatemala erupts to 15,000ft
Planchon Peteroa volcano in Chile erupts to 15,000ft
Sheveluch volcano on Kamchatka, Russia erupts to 15,000ft
Reventador volcano in Ecuador erupts to 14,000ft
Manam volcano in Papua New Guinea erupts to 10,000ft
Afghanistan floods kill 17, worsen already desperate situation
Iran evacuates flood-threatened villages after heavy rains kill dozens
More than 1 million acres of U.S. cropland ravaged by floods
Mozambique says cholera cases up to 271 in cyclone-hit city
1 in 4 people near Congo's Ebola outbreak believe virus isn't real, new study says
Infowars host Alex Jones admits Sandy Hook killings were real, blames 'psychosis' for his conspiracy claims
Police raid of Arizona home over non-vaccinated child with high fever shows limits of parental rights
Trump administration awards $1.7 million family planning grant to anti-abortion group
TV channels reject ads for R-rated anti-abortion movie
Chick-fil-A pulled from Buffalo airport after company's alleged 'anti-LGBTQ rhetoric' sparks backlash
Tracking Bible Prophecy Headlines - 3/30/2019
UN Urges Israel and Hamas to Avoid Violence on Protest Anniversary
Gaza border protests: 190 killed and 28,000 injured in a year of bloodshed
40 children killed in year of Gaza border protests, says UN
Hamas said to back Egypt's plan for Gaza calm ahead of huge anniversary protest
Islamic Jihad warns Israel of war if civilians killed during protests
Israel said to warn Hamas any error could lead to war, as IDF preps for violence
Netanyahu: Military operation in Gaza only as last resort
Jews, Israel Take Center Stage in Ukraine's Surreal Presidential Contest
Starting with Golan, Trump surprises aides, allies with series of abrupt decrees
Arabs seek unity on Golan, but summit likely to expose rifts on Syria
Thousands Protest in Jordan Over Trump's Recognition of Golan Heights as Israeli Territory
Saudi Arabia rejects Trump decision on Golan Heights, Jerusalem
Iran to 'resist' Trump decision on Golan Heights
US Mideast strategy includes expelling Iran from Syria, Pompeo says
Southeast Asia should be aware of Iran's tactics to evade oil sanctions: U.S.
Houthi leader attacks UK's Jeremy Hunt over efforts to relax Saudi arms ban
A million protesters call for Algerian president to step down
Trump to welcome Egypt's Sissi back to White House, continuing break with Obama
New Zealand Muslim leader dismisses colleague's claims Mossad ordered killings
At memorial, New Zealand mosque survivor says he forgives attacker
U.S. Readying Russia Sanctions for U.K. Poison Attack, Sources Say
US Congress to get redacted Mueller report by mid-April
Border Patrol begins releasing migrant families on the streets of Yuma
Trump threatens to close border 'next week' if Mexico doesn't 'immediately stop' flood of illegal immigrants
Mexico braces for new caravan of Central American migrants
Venezuela returns to 'Middle Ages' during power outages
UK lawmakers reject Brexit deal for third time
Parliament sinks May's Brexit deal again, EU braces for no-deal exit
Her Brexit strategy in tatters, British PM's days are numbered
U.S. Trade Negotiators Take Aim at China's Cybersecurity Law
Retail apocalypse? JCPenney, Payless, LifeWay announce 3,000+ combined store closures
Huge leaps in AI have made facial recognition smarter than your brain
Rocket Lab launches US military space experiment, aiming to soon fly rockets 'every two weeks'
5.2 magnitude earthquake hits near Nishinoomote, Japan
5.1 magnitude earthquake hits near Cempa, Indonesia
Popocateptl volcano in Mexico erupts to 26,000ft
Sabancaya volcano in Peru erupts to 24,000ft
Reventador volcano in Ecuador erupts to 15,000ft
Planchon Peteroa volcano in Chile erupts to 14,000ft
Fuego volcano in Guatemala erupts to 14,000ft
Manam volcano in Papua New Guinea erupts to 10,000ft
The Farm Belt faces an expensive cleanup after already-costly record flooding
Floods in Midwest: Will you pay more for food after extreme weather?
After Cyclone Idai, climate chief warns of more extreme weather
Fueled by climate change, extreme weather disasters hit 62 million people in 2018, U.N. says
Ocasio-Cortez: Republicans made 'total fools of themselves' attacking the Green New Deal
Thousands rally in Tel Aviv to demand action against climate change
US jury awards man $80m in Monsanto Roundup cancer case
Monsanto, Roundup and Cancer: Cutting Chemicals From Agriculture Is a Cost We Can't yet Afford
Mosquitoes that transmit the Zika virus and dengue fever may have access to 1 billion more people in the years ahead
Could dogs be the source of a new flu?
An Outbreak Spreads Fear: Of Measles, of Ultra-Orthodox Jews, of Anti-Semitism
In a religious N.Y. community, an unprecedented response to measles puts trust in government to the test
NY county exec says ban on unvaccinated minors is working - 'We've gotten their attention'
Measles: Few attend first free vaccination clinic since Rockland declared state of emergency
Utah Bans Abortions after 18 Weeks
Georgia's anti-abortion 'heartbeat' bill heads to governor's desk
Alyssa Milano, 49 celebrities threaten Georgia with 'loss of billions' over new abortion bill
85-y-o-man attacked, beaten while praying outside Planned Parenthood abortion clinic
Utah Legalizes Sex Outside Marriage After Governor Signs Bill Rolling Back 1973 'Fornication' Law
Chick-fil-A was banned from San Antonio's airport. The Texas attorney general says it's 'discriminatory.'
Amazon, other Washington companies, get perfect scores for LGBTQ policies, but some advocates ask for more
Amazon, Google, Facebook pen letter opposing Texas bills 'that allow for the exclusion of LGBTQ people'
Google deletes 'conversion therapy' app savaged by the LGBTQ community
Pope signs new law to prevent child abuse at Vatican HQ and embassies
Tracking Bible Prophecy Headlines - 3/29/2019
Hamas and Israel risk another Gaza war in deadly game of chicken
IDF readies for massive weekend protests along Gaza Border
Egypt Urges Hamas to Show Restraint Ahead of Anniversary of Gaza Border Protests
Hamas says no ceasefire deal until after massive weekend protests
Israel said to offer Hamas numerous concessions in return for curbing violence
False missile alarm sounds in south amid skyrocketing Gaza tensions
Hamas claims rockets fired at central Israel were self-activated
Hamas source: rockets were launched since Israel meant to attack ahead of its elections
How the Gulf States Got in Bed With Israel and Forgot About the Palestinian Cause
Senior UAE official calls for 'strategic-shift' in Arab-Israel relations
Analysis: US officials baiting Israel into painful concessions with promises of regional peace
Poll: Likud, Blue and White draw even, Netanyahu still favored for PM
Netanyahu uses icy relationship with Obama to try to win votes
With over 6 million online followers, Netanyahu's internet empire prepares for election
Gantz gets bodyguards following threats on social media
Yad Vashem urges US politicians to end 'divisive anti-Semitic language'
US State Department offers to fund programs abroad against rise of anti-Semitism
German band Rammstein blasted for concentration camp video
Top UAE Official Urges Arab Openness to Israel, Days After Condemning Trump's Golan Recognition
Syria Says U.S. Should Give Israel 'South Carolina' Instead of Golan Heights, 'It's the Land of Senator Lindsey Graham'
US redrawing official maps to include Golan as part of Israel
Top minister: 'As far as Iran knows it's Israel' that carried out Syria strike
At least 7 said killed in airstrike on Iranian weapons depot in Syria
Syrian Security official: unclear why Israel attack army warehouse
Footage said to show aftermath of airstrike in Syria attributed to Israel
School and hospitals in Idlib were among Assad targets, says Amnesty
'I'm in Charge,' Says Turkey's Erdogan, as Lira Dives Ahead of Elections
Report: US approved sale of nuclear power technology to Saudi Arabia
11 dead, 16 wounded in Somalia bomb blast, say medics
Ship hijacked by migrants off Libya escorted to Malta
US Senators introduce bill to stop transfer of F-35 fighter jets to Turkey
Amid Russia tensions, producing F-35 without Turkey possible, say US sources
Emissaries from around world gathering in New Zealand for remembrance
Three hurt, suspect dead in explosive attack at China police station
At least 18 dead after truck slams into crowd on Guatemala highway
2 killed, 2 wounded after gunman's rampage in Seattle
U.S. Supreme Court rebuffs bid to block Trump's gun 'bump stock' ban
Cory Booker says if elected president, he will bring fight against NRA like it 'has never seen'
Ukraine president accuses Israeli tycoon of meddling in election for revenge
Venezuela to Ration Power in Caracas, a Measure Long Avoided
Venezuelan government bars Juan Guaidó from holding office for 15 years
Russia Says It Sent 'Specialists' to Venezuela, Rebukes Trump on Military Action
OPEC Struggles to Keep Russia on Board With Oil Cut, May Offer Shorter Extension
Democrats want a faster release of Mueller's Russia report
Dems mock 'scaredy-cat' GOP, demand Mueller's full 300 pages
Trump vows to release FISA docs now that Mueller probe is concluded, slams 'treasonous' FBI
Trump, in first rally since Mueller vindication, celebrates end of 'collusion delusion'
Comey reveals he concealed Trump meeting memo from DOJ leaders
FBI must hand over docs used to keep Comey memos secret, judge rules
Republicans on House Intelligence Committee call on Adam Schiff to resign
President Trump calls on Adam Schiff to resign, accuses him of 'knowingly and unlawfully lying and leaking'
Trump Vows 'FBI & DOJ' Will Review 'Outrageous' Jussie Smollett Case
Twitter considering labeling Trump tweets that violate rules
Ex-NSA contractor pleads guilty in largest theft of secrets ever
The Pentagon is 'Absolutely Unapologetic' About Pursuing AI-Powered Weapons
Army turns to video gamers for new recruits
The FCC has fined robocallers $208 million. It's collected $6,790.
U.S. charges Facebook with racial discrimination in targeted housing ads
U.S. Projected to Add 1.5M Illegal Aliens to Population this Year
Nine arrested in Thailand for posting election 'fake news'
European press gets popcorn out for another chaotic day of Brexit
UK leader Theresa May makes final push on EU divorce deal
May plans watered-down Brexit vote to secure departure delay
Oil Prices Fall As Trump Targets OPEC On Twitter
India Says Space Debris From Anti-satellite Test to 'Vanish' in 45 Days
$1 million prize awaits Israeli team if moon landing works
Fukushima contaminants found as far north as Alaska's Bering Strait
6.1 magnitude earthquake hits near Ozernovskiy, Russia
5.4 magnitude earthquake hits near Taltal, Chile
5.2 magnitude earthquake hits near Port Blair, India
5.2 magnitude earthquake hits near Mendi, Papua New Guinea
5.0 magnitude earthquake hits near Merizo Village, Guam
Sabancaya volcano in Peru erupts to 24,000ft
Popocateptl volcano in Mexico erupts to 18,000ft
Agung volcano in Indonesia erupts to 18,000ft
Fuego volcano in Guatemala erupts to 15,000ft
Reventador volcano in Ecuador erupts to 15,000ft
Planchon Peteroa volcano in Chile erupts to 14,000ft
Tenggar Caldera volcano in Indonesia erupts to 10,000ft
Manam volcano in Papua New Guinea erupts to 10,000ft
Mexico raises alert level for Popocatepetl volcano as activity intensifies
After Cyclone Idai, bodies litter Mozambique's fields, and the true death toll may never be known
Zimbabwe billionaire to buy house for grandmother who walked miles to donate to cyclone survivors
Iran news agency reports flash-flood death toll up to 44
1,100 dead dolphins reportedly discovered on French coast this year: 'There's never been a number this high'
The Worst Disease Ever Recorded - A doomsday fungus known as Bd has condemned more species to extinction than any other pathogen
Opinion: Stop telling anti-vaxxers they're insane for questioning vaccines
In world first, HIV-positive woman donates kidney to HIV-positive recipient
House votes to condemn Trump's transgender military ban
Dozens of actors pledge to resist filming in Georgia if the state passes its anti-abortion "heartbeat bill"
Writers Guild: Georgia's Abortion Bill Could Cost 'Millions' in Film Work, Creates 'Inhospitable' Place
2 police officers shot after responding to man with sword at Church of Scientology
Deus Ex Machina: Religions Use Robots to Connect With the Public
Tracking Bible Prophecy Headlines - 3/28/2019
Loud explosions heard near Aleppo airport – Syria blames Israeli strike
Syria claims Israel struck targets in the country's north
Syrian Army Says Israeli Strikes Hit Aleppo, Material Damage Only
Tense calm returns to Israel's south after night of strikes, rockets at Ashkelon
Despite Reports of Cease-fire, Israel and Gaza Continue to Exchange Limited Blows
Incendiary balloon lands some 20 kilometers from Gaza
Israel and Hamas prepare to square off on anniversary of 'March of Return' on March 30th
Over half of Israelis unhappy with response to Gaza rocket fire, polls say
Schools cancel classes in Beersheba and Ashdod amid rockets
Israel records 2,000 violent attacks since start of Gaza protests last year
Egypt is Israel and Hamas' reluctant mediator
Netanyahu's post-election gambit? Protect me and I'll annex the settlement blocs
Cybersecurity researchers find security flaws in Likud, Labor party Android apps
Jordanian lawmakers urge canceling $10 billion natural gas deal with Israel
PA envoy slams Brazil's Jerusalem embassy plan as 'attack' on Palestinian people
France warns UN against unilateral path to Mideast peace
Pompeo says Trump peace plan will discard old 'parameters'
Pompeo: Golan recognition will advance peace with Palestinians
Hezbollah chief urges 'resistance' over US Golan move
UN Security Council to hold urgent meeting on US Golan recognition
As UN Security Council debates Golan, US says it wants peacekeepers to stay
US slammed at UN Security Council for recognizing Golan as Israeli
14 out of 15 UNSC member states condemn Israeli sovereignty on Golan
EU countries all say no to recognition of Israeli Golan Heights
Israeli politicians to EU: Shame on you for opposing Golan sovereignty
Egypt's opposition decries move to extend president's term
Iran looks to remote port to beat US sanctions
Microsoft seizes sites used by Iranian hackers for cyberattacks
Airstrike by Saudi-led coalition said to hit Yemeni hospital, killing 7, including 4 children
Stoning gays? Amputating thieves? Brunei slammed for 'vicious' new laws
'Desperate' situation off Libya as rescued refugees 'hijack' ship
New Zealand mosque chairman slammed for blaming Christchurch shooting on Mossad
Pittsburgh City Council moves to restrict guns after synagogue attack
India shoots down satellite, joining space 'super league', says Modi
Top US general: North Korean activities 'inconsistent' with denuclearization
Top general warns US may not see a North Korean attack coming
Russia Confirms Its Military Arrived in Venezuela: 'Every Right to Be There'
Russia defends sending troops to Venezuela to back up Nicolas Maduro after warning from Pompeo
Trump Says Russian Military Must Leave Venezuela: 'All Options Are Open'
Venezuelan opposition leader's wife emerges as potent force
Blackout Leaves 91% of Venezuela Without an Internet Connection
Uruguayans turn tough on crime to tackle growing violence
Fury as Bolsonaro orders Brazil army to mark 55th anniversary of military coup
Brexit: UK PM may offer to quit, as lawmakers prepare to vote on alternatives to her deal
British PM Theresa May told Conservative MPs she will resign after a Brexit deal is delivered
MPs reject all alternative Brexit options
CBP commissioner visits El Paso border, says immigration system at 'breaking point'
Trump receptive to Graham's call for 2nd special counsel to review Russia probe origins, source says
Comey: Mueller findings show Trump lied about FBI, his attempt to destroy the agency failed
Comey: When Trump fired me, 'I thought that's potentially obstruction of justice'
Schiff doubles down on Trump despite Russia report: 'Undoubtedly there is collusion'
Nancy Pelosi: 'We Don't Expect to Accept' AG Barr's 'Interpretation' of the Mueller Report
Facebook extends ban on hate speech to white nationalists
Facebook fights for the right to follow users–and nonusers–around the web
How this scammer used phishing emails to steal over $100 million from Google and Facebook
Connecticut Senator Condemns Alex Jones, Facebook and Google After School Shooting Victim Suicides
Google's CEO will meet with the US general who said the company is 'indirectly benefiting the Chinese military'
Europe will require carmakers to install speed limiters from 2022
Europe's controversial new copyright law is as clear as mud
Tech giants 'powerless' to change EU copyright reforms despite vote chaos
MEPs accidentally vote wrong way on copyright law
Mike Pence Promises Americans Will Be Back On The Moon By 2024
Israeli Moon Lander Captures Sunrise and Stretches Its Legs on Lunar Trip
5.3 magnitude earthquake hits near Takanabe, Japan
5.0 magnitude earthquake hits near Merizo Village, Guam
Sabancaya volcano in Peru erupts to 25,000ft
Popocateptl volcano in Mexico erupts to 22,000ft
Fuego volcano in Guatemala erupts to 16,000ft
Reventador volcano in Ecuador erupts to 16,000ft
Planchon Peteroa volcano in Chile erupts to 15,000ft
Karymsky volcano on Kamchatka, Russia erupts to 13,000ft
Tenggar Caldera volcano in Indonesia erupts to 13,000ft
Tropical Cyclone Joaninha slams Indian Ocean island of Rodrigues
Cyclone in Mozambique death toll climbs as cholera cases confirmed in city of Beira
Dramatic drone footage reveals Cyclone Idai's devastating power
US Air Force says it needs nearly $5 billion for hurricane and flood damage
Weather Channel sued for $125M over death of man killed in 'horrific' Texas crash with storm chasers
Rand Paul: Democrats have to defend Green New Deal, it shows 'lunacy' of the left
EU parliament approves ban on single use plastics
AI Is Good (Perhaps Too Good) at Predicting Who Will Die Prematurely
Someone alive today will live to be 1,000 years old, 'incendiary' tech honcho claims
New Jersey Lawmakers Pass Physician-Assisted Suicide Bill, Gov. Phil Murphy Plans to Sign Into Law
Infanticide Issue Prompts 'Day of Mourning' in Virginia
Republican Lawmaker Files Bill to Abolish Abortion in Washington State
A couple decided not to take their feverish child to the hospital. Hours later police kicked down their door
California may toughen vaccine exemption rules to block measles
Why so many college students are coming down with the mumps
Rabbinate judges rush a divorce deal to allow husband's marriage to another man
China Shuts Down, Changes Locks on 1,000-Member Church
Tracking Bible Prophecy Headlines - 3/27/2019
Hamas official: Iran ordered rocket attack on central Israel - report
Israel prepared to do 'a lot more' after Gaza bombardment, Netanyahu says
Presenting plan for south, Bennett vows to 'open the gates of hell' on Hamas
Senior official says no ceasefire with Hamas, as troops remain on Gaza border
Gaza tense after Israel, Hamas exchange heavy fire overnight
Rocket fired from Gaza as Israel warns raids could resume, deploys more troops
Israeli air raids resume, Gaza rocket fired at Ashkelon as calm disintegrates
Palestinian terror groups deny firing post-calm rocket at southern Israel
Gaza groups said to pledge not to escalate as long as IDF halts raids
UN envoy warns of 'catastrophe' if Gaza violence resumes
Gaza escalation holds both promise and perils for Netanyahu
Hamas reveals weak spot in Netanyahu re-election campaign
Slamming Golan recognition, Hezbollah chief predicts West Bank is next
Friedman Hints Trump's Peace Deal Will Include Israeli Security Control Over West Bank
US envoy says Trump understands why Israel needs to hold West Bank
Pompeo Condemns Rise of anti-Semitism, Blasts Britain's Labour Party
At AIPAC, Republicans and Democrats spar on what defines anti-Semitism
Senate Republicans to introduce two bills against anti-Semitism
Ilhan Omar knocks Netanyahu, AIPAC speakers for obsessing over her
Facebook smashes Iranian manipulation campaign targeting Israel, others
Rouhani slams Trump's 'colonial' recognition of Israeli Golan Heights
Gulf States Denounce U.S. Recognition of Israel's Sovereignty Over Golan Heights
Saudi Arabia 'rejects and condemns' US recognition of Israeli Golan Heights
Syrians protest Trump's decision on Golan Heights
After US recognition, Syria requests UN Security Council meeting on Golan
At UN, European states reject Israeli sovereignty over Golan
US says Golan recognition doesn't apply to other cases
Pompeo Defends Trump's Recognition of Golan Heights: Israel 'Is Unique Situation'
How Trump's Golan decision will further frustrate Mideast peace process
Islamic State group: Syria's Kurds call for international tribunal
Attack on US-backed fighters kills seven in Syria's north
Commentary: The caliphate is over, but Isis will be back in another form
Where is the Islamic State group still active around the world?
Yemenis Slam Israel and U.S. in Rally of Support for Houthis to Mark War Anniversary
Algeria army urges removal of President Abdelaziz Bouteflika
U.S. Calls Russia Deployment of Planes to Venezuela 'Reckless Escalation'
'There is no life here': Venezuelans grapple with another massive blackout
We Have Spent $32 Million Per Hour on War Since 2001
US shoots down dummy ICBM in groundbreaking military exercise
Trump orders historic plan to thwart EMP, warns attack would be 'debilitating'
US House fails to override Trump veto in border wall dispute
Pentagon authorizes up to $1B to start 57 miles of border wall construction
Mueller report details to be issued in 'weeks, not months': Justice Department
Schumer won't rule out Trump-Russia collusion
Dershowitz says CNN 'banned' him for not conforming to 'one-sided presentation' of Mueller report
Hollywood stars apoplectic over Mueller probe findings: 'You can't indict a ham sandwich'
Avenatti, facing multiple federal charges, suggests Los Angeles fraud case has connection to Trump
What Next? UK lawmakers seize control, aim to unblock Brexit
Brexit: MPs set out plan to consider alternatives to PM's deal
UK's weakened PM May still hoping to push her Brexit deal through
'Cancel Brexit' petition surpasses 5.7 million signatures, as Parliament agrees to debate it
European Parliament adopts copyright reform in blow to big tech
Your memes are safe, but these are the other fiercely opposed changes Europe is making to the internet
Facebook takes down 2,632 pages, groups, and accounts in its seemingly endless war on misinformation
Sick Of Human Politicians? A Quarter Of Europeans Prefer AI Government
Can AI Be a Fair Judge in Court? Estonia Thinks So
Widespread computer outage briefly affects passengers on American, Alaska and JetBlue airlines
5.6 magnitude earthquake hits near La Libertad, El Salvador
5.5 magnitude earthquake hits near Ohonua, Tonga
5.4 magnitude earthquake hits near Takanabe, Japan
5.2 magnitude earthquake hits near Tocopilla, Chile
5.2 magnitude earthquake hits near Kobuk, Alaska
Popocateptl volcano in Mexico erupts to 28,000ft
Sabancaya volcano in Peru erupts to 22,000ft
Sangay volcano in Ecuador erupts to 20,000ft
Reventador volcano in Ecuador erupts to 16,000ft
Fuego volcano in Guatemala erupts to 15,000ft
Planchon Peteroa volcano in Chile erupts to 15,000ft
Sheveluch volcano on Kamchatka, Russia erupts to 12,000ft
Karymsky volcano on Kamchatka, Russia erupts to 10,000ft
Veronica dumps more than a year's worth of rain in less than 12 hours, Western Australia
'Second disaster' warned in Mozambique as cholera a concern
Trump complains to senators that Puerto Rico is getting too much hurricane relief funding
Heavy Floods Continue to Surge in Iran, Threatening to Take Cities Under Water
Death toll in 'unprecedented' Iran floods rises to 21
New Zealand: Waiho Bridge washes away amid flooding and heavy rainfall as state of emergency declared
McConnell to put Green New Deal to vote, forcing Democrats to go on record
Ocasio-Cortez blasts GOP's upcoming 'bluff-vote' on Green New Deal
Senate rejects Ocasio-Cortez's Green New Deal in 57-0 vote blasted as a 'sham' by Dems
Obama warns Dem freshmen on cost of their proposals
Trump DOJ asks appeals court to strike down all of Obamacare
Dems cry foul as Trump calls for striking down 'Obamacare'
Rockland County Declares Measles State of Emergency, Bans Unvaccinated Minors From Public Spaces
NY county with large ultra-Orthodox community bans unvaccinated minors in public
Measles outbreak in Detroit linked to visiting Israeli
'We're Expecting A Third Wave': Over 100 Mumps Cases Reported Amid Temple University Outbreak
Acid test: how psychedelic virtual reality can help end society's mass bad trip
Oxford fertility scientists launch last-ditch bid to save 'extinct' rhinoceros
Pompeo announces expansion of US ban on aid to groups providing abortion-related services
House Democrats Block Bill to Stop Infanticide For 21st Time, Refuse Care for Aborted Babies Born Alive
Utah governor signs into law bill to ban abortion after 18 weeks
Pete Buttigieg wants to broker 'peace deal' with Chick-fil-A: I like their chicken, not their politics
Democrats, Muslim lawmaker decry opening prayer as divisive
Staff of Vatican women's magazine steps down, citing pressure over nun abuse stories
Tracking Bible Prophecy Headlines - 3/26/2019
Alongside Netanyahu, Trump signs proclamation recognizing Israeli sovereignty on Golan
Damascus Calls U.S. Golan Decision Attack on Syrian Sovereignty
Turkey slams Trump's Golan recognition as 'electoral gift' to Netanyahu
Netanyahu mocks investigations as he gifts Golan wine to Trump
Netanyahu shortens visit to Washington, coming home amid rocket fire
Father says it's a 'miracle' family survived Gaza rocket that leveled their home
Following Gaza attacks, Netanyahu nixes AIPAC speech
IDF calls up reservists, moves two brigades south, after rocket hits family home, wounding seven
IDF closes off all areas adjacent to the Gaza border
Hamas officials: Rocket fire on central Israel was 'accidental'
Hamas investigating rocket fire; official cites 'bad weather' as possible cause
Hamas official denies group fired rocket: Attack 'not in our interest'
Islamic Jihad: If Israel attacks Gaza, it would provoke 'strong response'
Gaza terror groups abandon posts ahead of expected retaliation to rocket attack
Israeli UN Envoy: Security Council Must Condemn Hamas for Rocket Attack That Destroyed Home
IDF deploys additional Iron Dome batteries after Gaza rocket levels Israeli home
Netanyahu said Israel will "respond forcefully" against Hamas and terrorists in the Gaza Strip
Netanyahu: We Will Not Hesitate to Take All Necessary Steps in Gaza
Ministers push hard response to rocket attack; Gantz: PM 'lost grip on security'
IDF bombs Hamas targets, including 'secret HQ,' after rocket hits Israeli home
Hamas says ceasefire reached after heavy barrage from Gaza pounds south
Hamas claims truce reached, but rocket fire, Israeli air strikes continue
Hamas has developed a vast arsenal in blockaded Gaza
Fearing further Gaza rockets, Tel Aviv, Netanya, other cities open bomb shelters
'Israel's Deterrence Has Collapsed': Opponents Blame Netanyahu Following Rocket Attack on Central Israel
Benny Gantz: Israel has become a Hamas hostage
Israel's voting under fire: It's (almost) impossible to delay elections because of war
East Jerusalem neighborhood targeted in apparent hate crime
Jordan king cancels Romania trip over Jerusalem declaration
Mike Pence Slams Ilhan Omar at AIPAC - Full Transcript and Video
Pence to AIPAC: Democratic Party 'co-opted' by purveyors of anti-Semitism
Middle East watching how Israel handles Gaza
Assad loyalists are turning on Syria's government as living standards deteriorate
France bans Iran's Mahan Air for flying arms, troops to Syria, elsewhere
Iraqi parliament sacks local governor after Mosul boat capsize
Afghan official: Taliban killed 33 troops, police in Helmand
Ethnic violence kills women and children in Mali
Christian genocide in Nigeria: 5 facts you need to know
New Zealand PM announces royal commission inquiry into Christchurch attack
Author Says New Zealand Massacre Points To A Global Resurgence Of 'Extremism'
French Muslim group sues Facebook, YouTube over New Zealand attack video
A California mosque was set ablaze in 'clear homage' to the New Zealand terrorist attack
New Zealand debates free speech after ban of accused mosque shooter's manifesto
Thai Politics In Chaos: Delayed Election Results And Charges Of Cheating
Pompeo: US will not 'stand idly' on Russian role in Venezuela
Russia's Lavrov Tells Pompeo U.S. Tried to Organize Venezuela Coup
Venezuela opposition fears crackdown after Maduro threatens arrests
New blackout hits swaths of Venezuela including Caracas
Uganda holds 3.6 tons of gold possibly from Venezuela
Mueller report reprieve becomes Trump's re-election weapon
Trump declares victory now but legal perils far from over
The Media's Russia 'Bombshells' Look Even Worse Now That Mueller Found No Collusion
Media's Trump-Russia collusion coverage is the 'worst journalistic debacle of my lifetime:' Brit Hume
Flashback: 50 Hollywood Stars Who Accused Trump of Treason, Collusion with Russia
Democrats demand full Mueller report; Trump says that's OK with him
Republicans block U.S. Senate Democrats' move on making Mueller report public
Ted Cruz: Democrats 'fully intend to impeach the president'
Trump hints at payback for 'evil' enemies over Mueller report
Comey in the crosshairs: Republicans to investigate the investigators who pursued Trump
Brennan on his hyping of Mueller report: 'I don't know if I received bad information'
Democrats Move On to Plan B With Mueller Finding No Collusion
Key Democrat cites new urgency to get Trump's tax returns
Avenatti charged with trying to extort between $15 to $25 million from Nike - he is actually the fraud, con man he accused Trump of being
Europe says it's prepared for a 'no-deal' Brexit. Britain can't say the same.
Theresa May dealt Brexit blow as Parliament seizes control
Not enough parliamentary support to hold third Brexit vote, says Theresa May
EU's controversial copyright law due for final vote - The vote could change the way memes spread and gifs are shared in Europe
Thousands protest against controversial EU internet law claiming it will enable online censorship
Sweden Seen Likely to Force Banks to Handle Cash Transactions as the nation grapples with how to balance the rapid transformation into a cashless society
The rise of robot authors: is the writing on the wall for human novelists?
Deadly asteroids headed for Earth are very difficult to detect - here's why
5.2 magnitude earthquake hits near Tocopilla, Chile
Sheveluch volcano on Kamchatka, Russia erupts to 28,000ft
Sabancaya volcano in Peru erupts to 25,000ft
Popocateptl volcano in Mexico erupts to 20,000
Reventador volcano in Ecuador erupts to 16,000ft
Fuego volcano in Guatemala erupts to 15,000ft
Tenggar Caldera volcano in Indonesia erupts to 10,000ft
Harrowing scenes after Cyclone Idai with inland ocean visible from outer space
After devastating cyclone, Mozambique, Zimbabwe and Malawi look to God
Tropical Cyclone Veronica continues to inundate Australia's Pilbara Coast with life-threatening flooding
Floods kill at least 18 in southern Iran, nearly 100 wounded
Streets Blanketed in Hail as Storm Hits United Arab Emirates
Baseball-sized hail caused damage across North Texas
Several injured after fog causes massive 30 vehicle pileup in Los Angeles County, California
Poisonous bufo toads infesting South Florida neighborhood and they are spreading
Nearly 110,000 suspected cholera cases reported in Yemen since January
A mysterious syndrome that makes marijuana users violently ill is starting to worry doctors
Hundreds of cities, counties and Native American tribes file federal lawsuit against Sackler family over opioid crisis
Father of Sandy Hook victim who probed violence dies in apparent suicide
Democrat Sen. Manchin opposes LGBT non-discrimination bill over transgender issues
Home for LGBTQ youth to open in Indianapolis this summer
Tracking Bible Prophecy Headlines - 3/25/2019
Minister says Trump to formally recognize Golan as Israeli territory Monday
Erdogan says Turkey will take issue of Golan Heights to U.N.
Honduran president calls Jerusalem Israeli capital, not moving embassy yet
Romania at AIPAC: We will move our embassy to Jerusalem
Romanian president rebuffs 'ignorant' PM over pledge to move embassy
Palestinians blast Romanian prime minister's pledge to move embassy
Head of AIPAC accuses lobby's critics of 'defamation' as confab kicks off
After late-night border violence, suspected explosives found in field near Gaza
Jerusalem teens indicted for firebombing police on Temple Mount
On 40th anniversary, Egypt-Israel peace treaty endures in troubled region
Poll: 42% of Israelis Back West Bank Annexation, Including Two-state Supporters
One of Germany's Richest Families to Donate $11 Million After Learning of Nazi Past
Israel's Environment Ministry Calls to Halt Oil Production: Shale Oil and Fracking Too Dangerous
At AIPAC, Democratic majority leader aims fire at Ilhan Omar
As 2020 Dems call to rejoin Iran deal, Dermer says that's 'totally unacceptable'
Top Iranian official: Islamic Republic did hack Netanyahu family phones
Iran to cement ties with Lebanon, Hezbollah despite U.S. pressure
Three ISIS extremists blow themselves up in north Iraq
Syria's return to Arab League not on summit agenda
Syrian State Media Says Rebels Shell Village With Gas, Injuring 21
Syria Kurds urge world to take back foreign extremists
Erdogan says Turkey will not go back on purchase of Russian S-400s
Russian Air Force Planes Land in Venezuela Carrying Troops: Report
Venezuelan power struggle creates diplomatic duel abroad
Police arrest 70 in 'yellow vest' protests as soldiers deployed to prevent Paris rioting
Disneyland Paris 'attack' false alarm sparks stampede
UK's Theresa May faces pressure to step down to save Brexit
Britain must resolve Brexit but changing PM May wouldn't help, Hammond says
Mueller does not find Trump campaign knowingly conspired with Russia
Trump declares 'total exoneration' after Mueller report finds no collusion
Trump Celebrates Mueller Findings: 'This Was an Illegal Takedown That Failed'
Pelosi and Schumer call for release of report
Top Dem Says AG Barr Must Testify to Congress Because 'Mueller Did Not Exonerate the President'
The UFO community still believes - and science is starting to listen
Snapping more selfies, Beresheet makes last pass around Earth before moon try
6.1 magnitude earthquake hits near Bitung, Indonesia
5.3 magnitude earthquake hits near Nagarote, Nicaragua
5.2 magnitude earthquake hits near Carlsberg Ridge
5.1 magnitude earthquake hits near San Francisco del Mar, Mexico
Sheveluch volcano on Kamchatka, Russia erupts to 30,000ft
Sabancaya volcano in Peru erupts to 25,000ft
Reventador volcano in Ecuador erupts to 16,000ft
Fuego volcano in Guatemala erupts to 14,000ft
Planchon Peteroa volcano in Chile erupts to 14,000ft
Ibu volcano in Indonesia erupts to 11,000ft
Tenggar Caldera volcano in Indonesia erupts to 10,000ft
Tropical storm develops off the coast of Brazil, the first in almost 10 years
Australia hit with second 'severe' cyclone in two days
Cyclone Idai death toll passes 750 with more than 110,000 now in camps
Midwest, South face 'potentially unprecedented' flooding through May, NOAA says
Trump approves Iowa disaster declaration amid massive flooding
Cloud of Cancer-Causing Chemical Hangs Over the Houston Channel
WHO reaffirms commitment to Democratic Republic of the Congo as Ebola outbreak nears 1000 cases amid increased violence
Second Parkland shooting survivor commits suicide within span of a week
Nevada Senate Committee Approves Physician-Assisted Suicide Bill
Maryland Senate Committee Advances Bill Allowing Physician-Assisted Suicide for Terminally Ill
Mississippi Governor Signs Abortion Ban: I Want to Tell the Lord "I Fought for Innocent Babies"
Single women are paying thousands to freeze their eggs - but at what cost?
At Least Three UK Children Taken Last Year Because of Parents' Objections to 'Gender Transitioning'
Conservative United Methodists gearing up for church court battle over 'Traditional Plan'
Tracking Bible Prophecy Headlines - 3/24/2019
Abbas: I agreed to US-led NATO force in 'Palestine' - "Trump told me I'm a man of peace"
Israel bombs Hamas as Gazans step up nighttime rioting along border
IDF fires at 2 Gaza cells launching incendiary balloons
Rocket alarm triggered by explosive hurled during Gaza protest
Jerusalem Institute of Justice requests ICC open investigations against PA chairman, Hamas leader, for crimes against their own people
Israel's Netanyahu to play Trump card in tight election
AIPAC Says Did Not Invite 2020 Democratic Presidential Candidates to Conference
Pompeo urges Lebanon to move away from 'dark' Iran and Hezbollah
Pompeo says no double standard in Trump's Golan Heights decision
Druze protest in Golan against Trump's recognition of Israeli sovereignty
IDF braces for violent protests in north after US recognizes Golan sovereignty
Erekat: Trump's move on Golan Heights will cause bloodshed
Syria asks Security Council to uphold resolutions on Golan
The rise and fall of Islamic State, whose 'caliphate' is now said to be over
Islamic State group defeated as final territory lost, US-backed forces say
Trump hails fall of Islamic State 'caliphate' in Syria
As 'caliphate' ends where is its leader Baghdadi?
SDF Commander: Time to target sleeper cells following ISIS's territorial defeat
Macron says ISIS defeat eliminates 'significant threat' to France
Five killed in Islamist attack on government building in Somalia
Security tops agenda as Iraqi PM visits Egypt in first foreign trip
Egypt bans singer from performing over free-speech remarks
Nigeria's Christians slaughtered by Boko Haram amid western media silence
Militia attack on Mali village leaves at least 115 dead
Turkey's Erdogan shows shooting video again, hours after NZ meeting
New Zealand reopens mosques that were attacked; many 'march for love'
At New York mosque, UN chief pledges to help protect religious sites worldwide
Russian protesters rally against Kremlin policies
'Yellow Vests' march in Paris as troops join police to prevent trouble
Anti-Brexit marchers swarm London streets, demand new vote
Mueller wraps up - but don't expect the hysteria to end
Mueller's investigation ends, but divisive political circus will continue
WikiLeaks Raising $1 Million For Leaked Copy Of Mueller Report
Mueller Probe's End Kicks Off Disclosure Fight With Democrats
Privacy group sues DOJ for public release of Mueller report
Rep. Andy Biggs: Prosecute Comey for instigating Mueller probe
Adam Schiff rejects reports that Mueller indictments are over, says special counsel could be called to testify
Matthews Fumes over Mueller: 'How Could They Let Trump off the Hook?'
Mainstream media, celebrities stunned as Mueller report filed with no new indictments planned
Could 'witch hunt' Mueller report turn into Trump victory?
Mueller Report Concludes, But Other Investigations Loom
With Mueller report done, Kushner appears in the clear - at least for now
Jared Kushner's use of WhatsApp raises concerns among cybersecurity experts
6.1 magnitude earthquake hits near El Dovio, Colombia
5.4 magnitude earthquake hits the Central Mid-Atlantic Ridge
5.4 magnitude earthquake hits near Pendolo, Indonesia
5.2 magnitude earthquake hits near L'Esperance Rock, New Zealand
5.1 magnitude earthquake hits near Bamboo Flat, India
5.0 magnitude earthquake hits near Agrihan, Northern Mariana Islands
5.0 magnitude earthquake hits near Bengkulu, Indonesia
Sabancaya volcano in Peru erupts to 30,000ft
Planchon Peteroa volcano in Chile erupts to 15,000ft
Fuego volcano on Guatemala erupts to 14,000ft
Reventador volcano in Ecuador erupts to 14,000ft
Tenggar Caldera volcano in Indonesia erupts to 10,000ft
Australia's north prepares for the worst as two cyclones approach
'Very dangerous': Cyclone Veronica to bring 4m storm surge to northern WA
Cyclone Trevor hits Australia's northern coast, bringing torrential rains
No food, no water: After Cyclone Idai, mounting confusion, hunger and grief in Mozambique
Flooding impairs drinking water treatment for Kansas City, Missouri
FEMA mistakes put 2.3 million victims of hurricanes, wildfires at risk of ID theft, government watchdog says
Measles outbreak in Hong Kong hits 5-year high, as Cathay employee is one of the latest to go down with highly contagious disease
Alyssa Milano tells Hollywood to leave Georgia after 'heartbeat' abortion bill passed the Senate
So Many Illinois Pro-Lifers Flooded the Capitol Opposing Abortions Up to Birth They Had to Shut It Down
LGBTQ United Methodist leaders gutted by church's anti-gay decision
Barbra Streisand says Michael Jackson's accusers were 'thrilled to be there' and his 'sexual needs were his sexual needs'
Why the 'Mormon' church changed its name. (It's about revelation, not rebranding.)
Chinese Pastor Criminally Detained for Opposing Unlawful Church Crackdown
Tracking Bible Prophecy Headlines - 3/23/2019
Pompeo says Trump may have been sent by God to save Jews from Iran
Trump Is Like Biblical Queen Esther Who Saved Jews in Persia, Says Pompeo
U.S. warns it can act against people helping Iran evade energy sanctions
US hits Iran with new sanctions while Pompeo visits Lebanon
Pompeo in Lebanon warns of Hezbollah's 'destabilizing activities'
Pompeo says pressure on Iran, Hezbollah is working
German neo-Nazi politician meets Hezbollah, supports terror against Israel
Trump to sign official declaration recognizing Golan during PM's visit
'Another promise kept': 5 evangelical leaders respond to Trump's Golan Heights statement
Trump provokes global anger by recognising Israel's claim to Golan Heights
Trump recognition of Golan Heights as Israeli receives global condemnation
Egypt says it sees Golan Heights as occupied Syrian land
Iran says U.S. recognition of Israel sovereignty over Golan is unacceptable
Erdogan says Trump's Golan Heights statement threatens new crisis
Trump's Golan tweet inflames regional tensions as Syria vows to recover the strategic plateau
Trump's Golan Heights tweet disregards decades of U.S. commitment to U.N. resolutions
23 to 8, UN rights council adopts report accusing Israel of war crimes in Gaza
Human Rights Council calls to bolster UN presence in Palestinian areas
UN rights forum condemns Israeli use of force at deadly Gaza protests
2 said killed in riots on Gaza border, fire balloons cause blazes in Israel
Democrats Introduce anti-BDS Resolution That Backs Two-state Solution
Israel shuts down East Jerusalem event in French center over alleged ties to PA
Netanyahu says he's suing Gantz, Ya'alon for libel over 'treason' claims
It's scandalous that hate-filled Palestinian textbooks are funded by the UK
Dutch senator-elect says her Twitter Holocaust jokes were just tasteless sarcasm
Top 2020 Democrats snub AIPAC conference with little or no explanation, marking far-left shift on Israel
Islamic State '100 percent' defeated in Syria: Trump
Kurdish forces dispute White House claim Isis is eliminated in Syria
At least 60 people killed in Ghana bus collision
Anti-government protesters held in Kazakhstan, after president resigns
Two US service members killed in Afghanistan
Defying New Zealand Government, Erdogan Continues to Screen Video of Mosques Massacre
Erdogan urges fight on Islamophobia 'like anti-Semitism after Holocaust'
New Zealand calls for solidarity at Muslim summit in Istanbul
Six dead as car hits crowd in China, police kill driver
China says US hyping threat to justify own rising defense spending
Trump is reportedly ready to sell dozens of new fighter jets to Taiwan, and China is already furious
Trump says he's bucking Treasury, reversing N. Korea sanctions
Trump drops new N.Korea sanctions because he 'likes' Kim: White House
Kirby: Trump's North Korea tweet a dangerous way to do diplomacy
U.S. Creates 'Additional Tensions' by Flying Nuclear-Capable Bombers Near Russia, Kremlin Says
Mueller concludes Russia probe, delivers report to Attorney General
Mueller report handed off to Department of Justice; won't recommend any further indictments, a senior official says
Schumer: White House must not be allowed to 'interfere' on Mueller report
Dow drops more than 450 points, S&P 500 posts worst day since January amid global growth worries
The bond market is flashing its biggest recession sign since before the financial crisis
U.K. Cabinet Ministers Are War-Gaming the Fall of Theresa May
Tech Experts: What You Post Online Could Be Directly Impacting Your Insurance Coverage
FEMA 'major privacy incident' reveals data from 2.5 million disaster survivors
New York and Chicago may see the Northern Lights this weekend due to an unusual geomagnetic storm
5.4 magnitude earthquake hits near Kirakira, Solomon Islands
5.2 magnitude earthquake hits the Northern Mid-Atlantic Ridge
5.0 magnitude earthquake hits near Hihifo, Tonga
Sabancaya volcano in Peru erupts to 30,000ft
Popocateptl volcano in Mexico erupts to 25,000ft
Fuego volcano in Guatemala erupts to 15,000ft
Planchon Peteroa volcano in Chile erupts to 15,000ft
Tenggar Caldera volcano in Indonesia erupts to 10,000ft
Harrowing scenes after Cyclone Idai with inland ocean visible from outer space
Nebraska governor calls flooding "most widespread destruction we've ever seen in our state's history"
As floods sweep Midwest, individual out-of-pocket costs can reach hundreds of thousands of dollars
California governor to declare statewide wildfire emergency, waive some environmental regulations
Reality Check: Even Solar, Wind Companies Blast Green New Deal For Not Operating in 'Political Reality'
Mount Everest glaciers are melting. And it's exposing the bodies of dead climbers
Report: Sydney Aiello, who survived the Parkland high school shooting, dies by suicide
Florida woman livestreams suicide on Facebook
'Snapchat dysmorphia' behind booming Brazilian butt lift demand
Instagram to block anti-vaccine hashtags amid misinformation crackdown
"Medieval" Diseases Flare as Unsanitary Living Conditions Proliferate
New study links exposure to pesticides in early life with a small increased risk of autism
Controversial 'Abortion Reversal' Regimen Is Put To The Test
Michigan will no longer fund adoption agencies that refuse gay parents
Chick-fil-A banned from San Antonio airport over alleged 'legacy of anti-LGBTQ behavior'
'Welcome aboard, Mx': United Airlines now offering non-binary gender options 'throughout all booking channels'
US Catholics Now as Concerned About Persecution as Climate Change or Refugees
Pastors and churches brave danger to bring relief to Venezuelans
Tracking Bible Prophecy Headlines - 3/22/2019
Trump says time has come for US to 'recognize Israel's sovereignty' over Golan
Israeli leaders gush over Trump's Golan statement, 'a Purim miracle'
Israeli lawmakers welcome Trump's Golan recognition as 'historic, brave'
Arab League calls US decision to recognize Israeli sovereignty over Golan Heights 'illegal'
Turkey blasts Trump's announcement on Golan Heights
Russia says it will 'never recognize Israeli sovereignty over Golan Heights'
Syria silent amid muted international criticism of Trump Golan recognition
Trump denies Golan recognition timed to boost Netanyahu at polls
Pompeo to Rivlin: Israel has no better friend than the United States
Pompeo to Rivlin: US has 'moral obligation' to secure Mideast stability
Thanks to Trump, diplomatic taboo around Western Wall comes tumbling down
In significant first, Pompeo joins Netanyahu for Western Wall visit
Jordanian king says pressured to alter custodianship of Jerusalem holy sites
Jordanian king vows to protect Jerusalem holy sites
Israel says U.N. Gaza war crimes report biased against it
U.K.'s Foreign Minister: We Will Oppose Every UN Human Rights Council Measure Against Israel
Jewish Groups Laud UK, Austria and Denmark for Opposing Notorious 'Israel-Only' Condemnation at UN Human Rights Council
Simmering West Bank on verge of escalation
IDF: Palestinian killed in West Bank may have thrown rocks in 'internal dispute'
Israel shells Hamas post after explosion of balloon-borne bomb from Gaza
Pompeo warns US could curb security ties with Israel over China relations
Netanyahu facing new police probe into massive payout for shares in sinking steel company
Netanyahu said to have made over 700% profit on stock sale under scrutiny
Netanyahu tries to sink Gantz in election war over phone hacks & submarine sales
Pompeo denies US seeking to bolster Netanyahu's re-election bid
Multiple 2020 Democrats say they won't attend AIPAC summit
17 UC Berkeley Professors Warn 'Discriminatory' BDS Campaign Poses 'Clear and Direct Threat to Academic Freedom'
Pompeo to head to Lebanon, where Hezbollah is at peak strength
ISIS caliphate has crumbled and last stronghold liberated
US-backed force denies report of final ISIS defeat
Iraq ferry sinking: 'Nearly 100 dead' in Tigris river
US may soon pause preparations for delivering F-35s to Turkey
Iran Determined to Boost Defense Capability Despite U.S. Pressure, Khamenei Says
Pompeo vows to pile economic, political pressure on Iran
Iran struggling under reimposed sanctions, country's leaders say
Iran leader dismisses Europe trade mechanism as 'bitter joke'
US envoy blames stalled Yemen peace deal on Houthi 'delays'
Afghan officials: 5 killed in blasts at Kabul Shiite shrine
2 Islamic Groups Target Nigerian Christians - 300 Killed While 72 Others Supernaturally Saved from Firing Squad
South Sudan spends millions on cars, homes instead of peace
Police, tradesmen rush to prepare ravaged New Zealand mosque for Friday prayers
New Zealand bans sales of assault weapons days after mosque bloodbath
Dutch suspect in tram shooting to face terrorism charge
Kremlin accuses U.S. of stoking tensions by flying bombers near its borders
Revolutionary group that raided North Korean Embassy establishes contact with FBI
UK firms step up 'no-deal' Brexit preparations
EU offers Brexit delay until May 22 - draft statement
Revoke Article 50: 1 million people sign petition for Brexit to be stopped
Military to be deployed for next round of Yellow Vest protests
Venezuelan opposition aide is seized, US and allies protest
U.S. threatens to derail meeting of Latam lender if China bars Venezuela
Marine Corps commandant warns of dire fiscal situation after funds are rerouted to troops at border
Trump backs call to nuke filibuster in drive to pass border wall $$, as shutdown looms
Comey hopes Mueller report shows rule of law, doesn't think Trump should be impeached
Trump Says Public Should See 'Ridiculous' Mueller Report
Clinton, in newly revealed emails, discussed classified foreign policy matters, secretive 'private' comms channel with Israel
Trump signs executive order to promote free speech on college campuses
Facebook admits storing millions of users' passwords in plain text
Facebook explains why its A.I. didn't detect the New Zealand mosque shooting video before it was viewed 4,000 times
Possessing, distributing video of mosque massacre a cause for criminal prosecution: N.Z. officials
Michael Cohen warrants show how the FBI can unlock your phone and track your movements
Google's Work with China Eroding US Military Advantage, Dunford Says
US Marines are practicing seizing small islands as a possible China fight looms in the Pacific
Kim Jong Un under fire for flagrantly violating sanctions with his mysterious, growing fleet of luxurious vehicles
Shocking 'Terminator-like' liquid metal developed by scientists
Fireball Above DTLA Not an Alien Invasion, Just a Film Shoot, Police Say
A solar storm hits Earth this week, pushing northern lights south
5.5 magnitude earthquake hits near Sumbawanga, Tanzania
5.1 magnitude earthquake hits near L'Esperance Rock, New Zealand
Sabancaya volcano in Peru erupts to 29,000ft
Fuego volcano in Guatemala erupts to 16,000ft
Reventador volcano in Ecuador erupts to 16,000ft
Planchon Peteroa volcano in Chile erupts to 15,000ft
Manam volcano in Papau New Guinea erupts to 15,000ft
Tenggar Caldera volcano in Indonesia erupts to 10,000ft
Death toll rises in Mozambique as extent of 'humanitarian castrophe' from devastating Cyclone Idai becomes clearer
Death toll from Cyclone Idai surpasses 500 in southern Africa
'Women, babies trapped in trees' after deadly Mozambique storm
Australia Threatened by Two Tropical Cyclones This Weekend
Cyclone Veronica rapidly intensifies off WA's Pilbara coast, expected to reach category five
Australia moving 2,000 people from powerful cyclone's path
Early spring snow, rainstorm to strike northeastern US and may become another 'bomb cyclone'
Central US to remain underwater for weeks to come as historic river flooding continues
Spring flooding could be 'unprecedented' with 200 million Americans at risk
Midwest flooding could be costly: In Nebraska, tab is $1.3 billion and rising with waters
Mass funeral for Papua flood victims as death toll passes 100
Canned air and water-spraying drones: Smog remedies
US judge halts hundreds of drilling projects in groundbreaking climate change ruling
DRC Health Officials Announce New Ebola Case Detected In City Of Nearly 1M
Fentanyl deaths skyrocketed more than 1,000% over six years in the US. Here's who it's killing
ADHD drugs can lead to psychosis in some according to new study
Computer scientists create programmable self-assembling DNA
House Democrats have now voted 19 times against protecting born-alive babies
Mississippi Gov. Bryant signs 'heartbeat bill,' enacting one of strictest abortion laws in nation
Connecticut Assisted Suicide Bill Would Allow Doctors to Kill Mentally Disabled Patients
Japan Urged to Stop Requiring Sterilization for Altering Gender on ID Cards
Bolsonaro vows to fight gender ideology as Brazil's president, talks 'God's protection' with Trump
Chick-fil-A responds to controversy over charitable donations, denies seeking out groups with anti-LGBTQ views
Houston Library Officials Apologize after Registered Sex Offender Reads During Drag Time Story Hour
A Shortage of Women in China Has Led to the Trafficking of 'Brides' From Myanmar, Says a Report
Catholic Priest Accused Of Groping Texas Woman During Last Rites
Tracking Bible Prophecy Headlines - 3/21/2019
Kuwait Says U.S. Mideast Peace Plan Should Be 'Acceptable to All Stakeholders'
Kuwaiti FM: We trust US role in putting together Middle East peace plan
In Jerusalem Meeting, Pompeo Tells Netanyahu Region Needs Candid Dialogue for Peace
Meeting Pompeo, Netanyahu calls for recognition of Israeli Golan Heights
In first, top US diplomat to join PM at Western Wall
Pompeo in Jerusalem jabs at Democrats on anti-Semitism
Trump to host Netanyahu at White House next week, 2 weeks before election
Netanyahu's main election rival sidesteps Palestinian statehood
Hungarian Foreign Minister: Embassy in Israel Will Not Be Moved to Jerusalem
Brazil 'still studying' embassy move to Jerusalem
Amid Temple Mount tensions, Jordan king calls Jerusalem 'a red line'
Top Blue and White candidate suggests 'treason' by Netanyahu in submarine case
Israeli and Palestinian firefighters participate in joint exercise in Jenin
Palestinian said shot dead by Israeli troops near Bethlehem
Palestinian town targeted in apparent hate crime days after terror attack
Bernie Sanders posts video citing 'apartheid-like' conditions for Palestinians
Defeat of final Islamic State bastion in Syria imminent, Trump says
Trump: ISIS will be gone 'by tonight'
Rouhani: "Europe should work with Iran to counter US unilateralism" - Iranian president warns that the Trump administration endangers world stability
Iran's Zarif: will strengthen ties with nations tired of U.S. 'bullying'
Iran Supreme leader Khamenei: We successfully resisted U.S. sanctions
Iran vows to control prices, boost production despite U.S. sanctions
Turkey, Iran Commanders Agree to Continue Operations Against PKK
Turkey: Tens of Thousands Prosecuted for "Insulting" Erdogan
New Zealand's FM Goes to Turkey to Confront Erdogan Over Comments on Christchurch Shooting
Australian PM pillories Erdogan for 'reckless' and 'vile' Christchurch comments
Christchurch attacks were a form of 'Christian terrorism', as well as racial hatred, says religion expert
UN human rights chief: Every day 8 children in Yemen killed, hurt despite truce
Amnesty says US strikes in Somalia kill large numbers of civilians
Tunisian president wants to amend constitution to dilute PM's power
Indian court acquits 4 Hindu activists in train bombing that killed over 40 Pakistani nationals
Senegalese native hijacks Italy school bus with 51 children, sets vehicle ablaze over migrant policy: report
'Great personal regret' that UK won't leave EU with deal next week: Theresa May
Theresa May asks EU to delay Brexit until June 30
France threatens to reject May's Brexit delay request
Europe hits Google with a third, $1.7 billion antitrust fine
Citigroup to sell Venezuelan gold in setback to President Maduro: sources
'We're going to find you.' Mexican cartels turn social media into tools for extortion, threats and violence
Pelosi: Trying to block Trump wall veto will make a 'point'
McCain's widow, daughter punch back at Trump's Twitter tirade
Journalist Accuses Twitter of Testing More Extreme 'Shadowban' Technique on His Account
See the first supermoon on the spring equinox in 19 years
6.3 magnitude earthquake hits near Luganville, Vanuatu
5.7 magnitude earthquake hits near Acipayam, Turkey
5.3 magnitude earthquake hits near Neiafu, Tonga
5.1 magnitude earthquake hits near Sucua, Ecuador
5.0 magnitude earthquake hits near the Northern Mid-Atlantic Ridge
Sabancaya volcano in Peru erupts to 27,000ft
Popocateptl volcano in Mexico erupts to 20,000ft
Tenggar Caldera volcano in Indonesia erupts to 17,000ft
Fuego volcano in Guatemala erupts to 16,000ft
Reventador volcano in Ecuador erupts to 16,000ft
Planchon Peteroa volcano in Chile erupts to 15,000ft
Manam volcano in Papua New Guinea erupts to 15,000ft
Kerinci volcano in Indonesia erupts to 15,000ft
Santa Maria volcano in Guatemala erupts to 13,000ft
Mysterious Planetwide Rumble May Have Come From the Largest Underwater Eruption Ever Recorded
Northern Territory communities prepare for Cyclone Trevor while Veronica approaches WA coastline
'It looked like an ocean': Severe Midwest flooding could last all spring
Nebraska underwater: 74 cities, 65 counties declare emergencies as flooding envelops state
Entire Missouri town evacuated as historic flooding rages on throughout the central US
U.S. farmers face devastation following Midwest floods
Huge hailstones batter Chinese county destroying cars and homes
California National Guard to Leave Border, Help Stop Wildfires
Recent superbug cases linked to weight-loss surgeries in Tijuana prompt fresh warning
China clones 'Sherlock Holmes' police dog to cut training times: state media
Rwanda sparks human rights concerns in proposing world's first nationwide DNA database
Rival cosmetics companies unite to support Planned Parenthood
House passes bill to require Illinois public schools teach LGBT history
Japan urged to stop transgender sterilization requirement
Korea spycam porn: 1,600 fall victim and four men arrested
Religious 'nones' now as big as evangelicals in the US, new data shows
Tracking Bible Prophecy Headlines - 3/20/2019
As Pompeo heads to Israel, peace won't be on the table
Kushner peace plan once urged huge Palestinian-Jordanian-Saudi land swap - book
Netanyahu: I'll oppose settlements evacuation if Trump's peace plan entails it
Netanyahu to slain rabbi's family: We'll seek to enact death penalty for terror
Israeli army kills Palestinian suspected of West Bank attack
Palestinians: IDF soldiers raid village near Ramallah, blow up building
Israeli planes shoot at Gazans launching incendiary balloons into Israel
Hamas: PA is behind Gaza protests
Fatah accuses Hamas of 'assassination attempt' on its official in Gaza
Israel to impose full closure on West Bank, Gaza crossings for Purim
Gantz: No partner on Palestinian side
Gantz: I won't quit prime minister race over Iranian phone hack
Gantz: Ignore phone hack, Netanyahu guilty of 'worst scandal in Israeli history'
Hitting campaign trail, Lithuanian PM says he may move embassy to Jerusalem
In first for EU state, Hungary opens diplomatic trade office in Jerusalem
Why Israel is quietly cosying up to Gulf monarchies
Israel, U.S. Successfully Test Advanced Missile Defense System
Lebanon arrests man accused of spying for Israel
Egypt Can Now Block Websites, Social Media Accounts Deemed a 'Threat'
US-backed Syrian fighters 'overrun IS encampment'
US-backed SDF says it captured 157 militants, mostly foreigners
Iraq-Syria-Iran hold 'tripartite' meeting against U.S. in Syria
Trump grants Iraq a new 90-day sanctions waiver to buy Iranian energy: Source
U.S. says Iran missile program destabilizing Middle East
Italian charity ship defies Rome to rescue 50 off Libyan coast
Thousands rally in Algiers as protest leaders tell army to stay away
Kazakhstan president steps down after almost 30 years in power
U.S.-Russia talks on Venezuela stall over role of Maduro
Why Does The Mainstream Media Purposely Ignore Mass Killings Of Christians Across The Globe?
The difference between killing 148 Christians in Kenya and 50 Muslims in New Zealand
Facebook Says No One Flagged NZ Mosque Shooting Livestream
After Blocking Zero Hedge And Others, NZ Telcos Demand Big-Tech Censorship Surge To "Protect Consumers"
Elizabeth Warren calls for scrapping US electoral college in 2020 town hall
Democrats' calls to revamp Electoral College, Supreme Court reveal panic: Lara Trump
Obama WH counsel faces possible prosecution in Mueller-initiated probe
Nancy Pelosi pushes back on Democratic critics of her impeachment stance
May seeks Brexit delay after third vote on her deal is derailed
France ready to veto any meaningless Brexit delay: Elysee official
A Meteor as Powerful as 10 Nuclear Bombs Exploded in The Sky, And We All Missed It
5.0 magnitude earthquake hits near Luganville, Vanuatu
Sabancaya volcano in Peru erupts to 30,000ft
Popocateptl volcano in Mexico erupts to 28,000ft
Tenggar Caldera volcano in Indonesia erupts to 17,000ft
Fuego volcano in Guatemala erupts to 16,000ft
Reventador volcano in Ecuador erupts to 16,000ft
Manam volcano in Indonesia erupts to 15,000ft
Kerinci volcano in Indonesia erupts to 15,000ft
Ebeko volcano in the Kuril Islands erupts to 14,000ft
Sakurajima volcano on Japan erupts to 10,000ft
Cyclone Idai hit millions across Africa in record disaster
Severe Tropical Cyclone Trevor makes 1st of 2 landfalls as a dangerous cyclone in Australia
Indonesia flood death toll rises to 89, dozens missing
40 children sang 'Jesus Loves Me' as tornado ripped roof off church, all survived
God, country and chickenpox: How an outbreak entangled one school in a vaccine showdown
Robert Kennedy Jr.: The Trump White House Has Shut Me Out on Vaccines
Politician who branded previous government 'Stalinist' over mandatory chickenpox immunisation contracts chickenpox
Human embryo smuggling: Malaysian arrested at India airport
Cat cannibalism: Report discloses 'questionable' gov't animal experiments
Tracking Bible Prophecy Headlines - 3/19/2019
Jordanian MPs call for expulsion of Israeli envoy over al-Aqsa dispute
Jordanian MP salutes Palestinian terrorist for 'killing the Jews'
The answer to terror: 770 new housing units in Ariel
Netanyahu vows to build new West Bank housing following terror attack
Fatah accuses Hamas of beating one of its top Gaza Strip officials
Hamas resumes nightly clashes with IDF at Strip's border after 10 days of calm
Israel is depriving Palestinians of clean water: UN rights expert
UN panel lists Israelis suspected of war crimes on Gaza border
Experts reveal major fallacies in UN inquiry on Gaza report
US envoy to Germany leads pro-Israel protest at UN Human Rights Council
Rouhani urges Iranians to 'put all your curses on Zionists, US'
Iranian Commander: All of Israel within reach of Hezbollah's missiles
Turkey, Iran launch joint raid against Kurdish militants
Iran denies joint operation with Turkey against PKK: Fars
Damascus Threatens Kurds With Military Defeat, Iran Demands U.S. Leave Syria
Syrian government vows to bring Kurdish-held areas back under control
Iraq sentences Belgian man to death for being part of ISIS
Rouhani says Iran will file legal case against US for sanctions
Nigeria genocide: 9 more, including children, killed by armed men in Kaduna; houses burned
President Erdogan Uses New Zealand Mosque Shooting Footage in Turkey Campaign
New Zealand scolds Turkey's Erdogan over airing massacre footage
John Legend says Trump 'needs to apologize for demonizing Muslims' after New Zealand massacre
First Muslim elected to Congress: 'Objective evidence' says Trump sympathetic to white supremacy
Gun owners in New Zealand brace for big changes to their right to carry
Protesters with Palestinian flags turn backs on Dutch rabbi's Christchurch eulogy
Gunman kills 3 on Dutch tram, mayor says terror likely
Suspected gunman in deadly Dutch tram shooting is arrested
Turkey probing deadly Dutch shooting attack, Erdogan says
China Says 13,000 'Terrorists' Arrested in Xinjiang Since 2014
Putin visits Crimea to mark 5th anniversary of annexation
Five Years After Crimea, Ukraine's Conflict With Russian-backed Separatists Still Simmering
Insulting Putin May Now Land You in Jail Under a New Russian Law
Putin Signs 'Fake News,' 'Internet Insults' Bills Into Law
France to ban 'yellow vest' protests if violent groups take part: PM
Brexit in disarray after House speaker moves to block third vote on deal
UK could seek Brexit delay up to the final hour: EU official
Guaido supporters in Venezuela 'took control' of diplomatic buildings, US says
Border wall standoff could lead to another government shutdown this fall
Pentagon tells Congress how projects might be delayed to pay for President Trump's wall
Colorado joins effort to elect presidents by popular vote, go around Electoral College
Poll: Half of Americans say Trump is victim of a 'witch hunt' as trust in Mueller erodes
White House diktat could revoke hundreds of reporters' press passes
Conservatives face a tough fight as Big Tech's censorship expands
Nunes sues Twitter, some users, seeks over $250M alleging anti-conservative 'shadow bans,' smears
Pompeo jokes he'll be secretary of State until Trump 'tweets me out of office'
Facial recognition: Apple, Amazon, Google and the race for your face
'Breathalyzyer for texting': Nevada weighs controversial technology to curb distracted driving
Stress Mess: 3 In 5 Millennials Say Life More Stressful Now Than Ever Before - From slow WiFi to broken phone screens to zero "likes" on social media
Intel and the Department of Energy are building America's first exascale supercomputer, a computer capable of a quintillion calculations per second
UN hosts powers to discuss preventing an arms race in space
5.2 magnitude earthquake hits near L'Esperance Rock, New Zealand
5.1 magnitude earthquake hits near Bouvet Island, Bouvet Island
5.0 magnitude earthquake hits near L'Esperance Rock, New Zealand
Sabancaya volcano in Peru erupts to 24,000ft
Ruiz volcano in Colombia erupts to 21,000ft
Reventador volcano in Ecuador erupts to 16,000ft
Fuego volcano in Guatemala erupts to 15,000ft
Manam volcano in Papua New Guinea erupts to 15,000ft
Ebeko volcano in the Kuril Islands erupts to 14,000ft
Tenggar Caldera volcano in Indonesia erupts to 12,000ft
Poas volcano in Costa Rica erupts to 10,000ft
Over 1,000 feared dead after cyclone slams into Mozambique
Large City in Mozambique Nearly Wiped Out as Cyclone Leaves Vast Destruction
Midwest braces for more rain as deadly and historical flooding devastates the region
Midwest floods devastate Nebraska city, leaving many without homes
Satellite images show Nebraska and Iowa rivers swallowing towns
Offutt Air Force Base is succumbing to the massively swollen Missouri River and things could get worse before they get better
Dozens of Buildings Underwater at Offutt Air Force Base After Massive Flood
Feds seize 1 million lbs. of pork smuggled from China to N.J. port amid African swine fever outbreak
Ukraine measles outbreak kills 11, infects 30,000
Officials push flu shots as strain changes
Ireland warns women against using abortion pill reversal that could save babies' lives
Beto O'Rourke seemingly endorses third-trimester abortions: 'That should be a decision the woman makes'
UN reports increase in sex abuse allegations by UN staff
Tracking Bible Prophecy Headlines - 3/18/2019
West Bank Attack Raises Tensions Ahead of Israeli Elections
Palestinian kills Israeli soldier in West Bank knife and gun attack
Hamas and Islamic Jihad praise deadly West Bank terror shootings
Israelis in West Bank said to throw stones at Palestinians after terror attack
Sunday's deadly attack underlines relentless rise in West Bank terror attempts
7 reporters held, 'brutally beaten' by Hamas for covering Gaza protests
UN Envoy Condemns Hamas Crackdown on Gaza Protests
UN envoy says Hamas violently suppressed Gaza protests
Fourth batch of balloons from Gaza lands in Negev
Egyptian officials to Hamas leaders: 'Israel will destroy you, and we won't do a thing to stop it'
Israel gives Islamic authority deadline in holy site closure
Jerusalem court orders closure of disputed building on Temple Mount
PA: Israel has no authority on Temple Mount
Report: Barak's phone breached, info apparently sold to Iran by foreign hackers
Gantz demands AG probe whether Netanyahu leaked Iran phone hack claims
U.S. Bans Entry to Officials Pursuing International Court Charges Against Americans and Israelis
Over 60,000 people, mostly civilians, flee from last ISIS Syria enclave: SDF
US to leave 1,000 troops in Syria, despite planned 'withdrawal'
Top US general refutes report that military could keep nearly 1,000 US troops in Syria
At least eight dead as gunmen storm Mali army camp
Taliban Capture About 150 Afghan Soldiers After Chase Into Turkmenistan
Saudi crown prince allegedly stripped of some authority
U.S. Navy veteran sentenced to 10 years in prison in Iran for insulting top leader, posting private photo
Putin to mark five years of annexation in Crimea
Ex-Putin adviser who died under mysterious circumstances in US had broken neck bone, report says
India, Pakistan threatened to unleash missiles at each other: sources
Bomb targeting train kills four in SW Pakistan
John Bolton warns North Korea not to test missiles
New Zealand shooting: Australian leader sides with teen who egged anti-Muslim senator
Over 1 million people have signed a petition to remove an Australian senator who blamed Muslim immigration for the New Zealand shooting
New Zealand welcomes gun control after mosque massacre: 'There will be no opposition'
Teenager charged for live streaming NZ mosque shooting
1.5 million videos of Christchurch mosque attack in New Zealand removed by Facebook
AirAsia CEO Tony Fernandes quits Facebook: 'New Zealand was too much for me'
'We Are Not Safe Unless We Are Together' - Interfaith Vigils Follow Mosque Shootings
Media Silence Surrounds Muslim Massacre of Christians
Where is the worldwide outrage and mourning for Christians in Nigeria, The Philippines, and Egypt?
Serbian protesters enter state TV headquarters in Belgrade
Yellow vest' rioting in Paris as anti-Macron protests persist
5 charged in MS-13-linked slaying of Va. teen who was stabbed 100 times, burned
Trump threatens 'SNL' with federal investigation because they mock him
Doug Collins: House vote to make Mueller report public a failed stunt by Dems
Reuters Journalist Withheld Damaging Info About Beto O'Rourke Until After Senate Race
New Colorado law will give state's electoral college votes to national popular vote winner
Democrats hit the gas on Net neutrality bill
5.0 magnitude earthquake hits near Ngondokandawu, Indonesia
Sabancaya volcano in Peru erupts to 30,000ft
Fuego volcano in Guatemala erupts to 16,000ft
Reventador volcano in Ecuador erupts to 16,000ft
Agung volcano in Indonesia erupts to 14,000ft
Ebeko volcano in the Kuril Islands erupts to 12,000ft
Tenggar Caldera in Indonesia erupts to 12,000ft
Landslide in northern China kills 10
Indonesia: At least 58 casualties amid major flooding, mudslides following torrential rains
Nebraska: Disaster, disruptions, and exhaustion. Flood problems will not relent
Flood disaster continues in Iowa and eastern Nebraska with more rain on the horizon for Tuesday
More evacuations in Midwest as floodwaters head downstream
Before-and-After Images Show Ongoing Flood Disaster in Nebraska and Iowa
Australia: Tropical Cyclone Trevor forms, on track to target northern Queensland this week
Churches are opening their doors to businesses in order to survive
Tracking Bible Prophecy Headlines - 3/17/2019
Likud minister: I don't buy claim rockets fired at Tel Aviv were a mistake
IDF releases photos of Hamas posts flattened in response to rocket fire
Hamas violently disperses demonstrators on 3rd day of internal protests
1 Israeli killed, 2 critically injured in northern West Bank shooting attacks
An Iranian Hacking That Could Become an Assault on Israeli Democracy
After phone hacking, Likud claims Iran pushing for Gantz, Lapid to win election
Russia supplied Iran with advanced phone hacking tech - Israel TV report
Iran Inches Closer to its Goal: "Wipe Israel off the Map"
Justice remains elusive for victims of war crimes in Syria
ISIS clings on in face of Kurdish-led assault in Syria
Turkey says two of its soldiers killed, eight wounded in northern Iraq
Russia slams 'hypocrisy' of new Western sanctions
Houthi militias warn they could target Riyadh, Abu Dhabi
Nigerian Muslim Militants Kill 120 Christians in Three Weeks
Death toll rises to 50 as New Zealand mourns mosque massacre victims
Philippines hopes pro-ISIS group 'neutralized' after de facto leader killed
At least 6 Palestinians said among dead in New Zealand shooting
New Zealand mosque killer charged with murder, flashes white power gesture
Rights group calls on AG to probe online praise for New Zealand killer
Australian senator blames mosque attack on Muslims, is hit by egg, faces censure
Australia bans Milo Yiannopoulos after comments on New Zealand mosque attacks
NYU Students Accuse Chelsea Clinton of Stoking Hatred That Caused New Zealand Mosque Massacre
Donald Trump Jr. comes to Chelsea Clinton's defense after NYU video
Democratic senator and CNN rush to blame Trump over New Zealand massacre
Latvians march to honor troops who fought alongside Nazis
Yellow vest 'ultimatum' rally turns violent in Paris
Once sanctuaries, houses of worship struggle with security
Identifying Ethiopia crash victims may take six months
UK PM May warns lawmakers: back my deal or face long Brexit delay
Venezuela's Guaido launches national tour in 'new phase' to oust Maduro
Trump backs call for Mueller report to be made public: 'Play along with the game!'
Trump on Mueller report vote: I encouraged Republicans to 'vote for transparency'
Court files reveal role of McCain, associate in spreading anti-Trump dossier
Facebook allegedly gave away confidential user information to companies
Facebook faces fresh questions over when it knew of data harvesting
Robocalls about your bills can pour in every day, all day
Self-driving cars begin transporting groceries to Texas homes
5.5 magnitude earthquake hits near Sembalunbumbung, Indonesia
5.4 magnitude earthquake hits near Tingloy, Philippines
5.2 magnitude earthquake hits near Pangai, Tonga
5.1 magnitude earthquake hits near Curup, Indonesia
5.1 magnitude earthquake hits near Coquimbo, Chile
Popocateptl volcano in Mexico erupts to 38,000ft
Sabancaya volcano in Peru erupts to 24,000ft
Fuego volcano in Guatemala erupts to 16,000ft
Reventador volcano in Ecuador erupts to 16,000ft
Planchon Peteroa volcano in Chile erupts to 16,000ft
Sheveluch volcano on Kamchatka, Russia erupts to 14,000ft
Ebeko volcano in the Kuril Islands erupts to 12,000ft
Tenggar Caldera volcano in Indonesia erupts to 12,000ft
Agung volcano in Indonesia erupts to 12,000ft
Tropical Cyclone Idai is the deadliest weather disaster of 2019 impacting nearly 150,000 in Mozambique and Malawi
Cyclone Idai hits Mozambique, Malawi, Zimbabwe, killing 150
'Historic flooding' wreaking havoc in Nebraska
Flood disaster unfolds in eastern Nebraska as rivers reach historic levels, levees fail
Floods drown Nebraska as alarms are raised at the nuclear power plant
Flash floods, mudslides kill at least 50 in Indonesia's Papua
The need for weed: why Wall Street is getting hooked on cannabis
Sins and spirits: Thais flock to tattoo fest
Therapists explore virtual reality to help patients
Scientists demand a prohibition on human genetic modification
Grandmother fighting to save 10-y-o grandson from puberty blockers, gender-transition speaks out
Despite Vaccination, Nearly 50 Harvard-Westlake Students Catch Whooping Cough
Inside 'vaccine court,' where the US government pays millions to people who say they were harmed by vaccines
Aborted babies are still being used in today's vaccine production
Tracking Bible Prophecy Headlines - 3/16/2019
Pompeo to visit Israel in show of 'unwavering' support, 2 weeks before election
Pompeo to travel to Kuwait, Lebanon, Israel next week
Like Monty Python: TV details how Hamas 'accidentally' fired rockets at Tel Aviv
Israel and Hamas agree to Egyptian-brokered ceasefire
Hamas said to beat Gazans protesting dire economic conditions for second day
Hamas's security forces disperse rare Gaza protests against its rule
March of Return Friday rally cancelled over outbreak of violence
Palestinians rip doors off disputed building on Temple Mount
PM hopeful Gantz on hacking of his phone by Iran: 'Political gossip'
Germany's parliament favors Merkel's anti-Israel U.N. voting pattern
Trump again pushes 'Jexodus,' waiting for Jews 'with open arms'
US to deny visas to ICC officials who probe American troops, Israel
Iran tests drones near Strait of Hormuz
US envoy says no timetable for full US withdrawal from Syria
Russia lashes out at West for refusing take back IS fighters
Witnessing the Islamic State exodus
France brings back IS jihadists' children from Syria camps
Algeria protests grow as elite distances itself from ailing president
120 people killed, 140 homes destroyed by Nigeria Fulani since February
Commentary: Turkey Is Changing the Middle East. The U.S. Doesn't Get It.
US issues new Ukraine-related sanctions on Russia
Christchurch terrorist attack: Death toll climbs to 49 after New Zealand's 'darkest day'
World leaders condemn New Zealand terrorist attack
U.S. condemns New Zealand mosque attack as 'vicious act of hate'
Muslim world decries Islamophobia after 49 killed in New Zealand mosque shootings
Erdogan says New Zealand attack shows growing hostility to Islam
In solidarity with Muslims, NZ Jews shut synagogues on Shabbat for first time
Mosque shooting erodes New Zealand reputation for safety, tolerance
New Zealand Prime Minister Jacinda Ardern Says the Mosque Shooting Gunman Legally Acquired 5 Guns
New Zealand Prime Minister says, 'Our gun laws will change'
17 minutes of carnage: how New Zealand gunman broadcast his killings on Facebook
Social Media Companies Struggle To Pull Live Streamed Video Of Mass Shootings
White supremacist charged with murder for New Zealand mosque attacks
White nationalist movement spreads, pushing lone-wolf attacks
After New Zealand attack, Trump says white nationalism not a widespread threat
Kellyanne Conway calls New Zealand shooter an 'eco-terrorist', rejects his claim Trump is 'white identity' symbol
New Zealand shooting suspect cited French writer's fear of 'replacement' by immigrants as motivation
Breivik's shadow hangs heavy over Christchurch attack
New Zealand massacre suspect made stops in North Korea, Pakistan during global travels, reports say
Shadowy group plotting Kim Jong-un's overthrow raided a North Korean embassy in Madrid, Spain in broad daylight
N. Korea Considers Suspending Talks With 'Gangster-like' U.S., May Unfreeze Nuclear Sites
France: UK must offer 'clear' Brexit response ahead of EU summit
Greece's financial crisis still evokes pain and fear on the streets of Athens: 'We just have to smile, pretend'
Trump's trade war cost U.S. economy $7.8 billion in 2018: study
Trump vetoes rebuke of his emergency border order
Trump signs first veto to secure funding for border wall
Key Congressional Vote on Trump's Veto Could Overshadow Netanyahu's Washington Visit
Census Bureau's first-ever online headcount designed to reach millennials likely to miss mark
The Internet Knows You Better Than Your Spouse Does
Facebook, Google and other big tech giants are about to face a 'reckoning,' state attorneys general warn
Facebook's Catastrophic Blackout Could Cost $90 Million in Lost Revenue
Short circuit: Tokyo unveils chatty 'robot-eers' for 2020 Olympics
An unusually big asteroid will soon pass closer to Earth than the moon
5.5 magnitude earthquake hits near Raoul Island, New Zealand
5.5 magnitude earthquake hits near Manga, Philippines
5.3 magnitude earthquake hits near Laiwui, Indonesia
5.1 magnitude earthquake hits near Kandrian, Papua New Guinea
5.1 magnitude earthquake hits near Kepulauan Barat Daya, Indonesia
5.0 magnitude earthquake hits near Kota Ternate, Indonesia
5.0 magnitude earthquake hits near Mach, Pakistan
Bezymianny volcano on Kamchatka, Russia erupts to 50,000ft
Popocateptl volcano in Mexico erupts to 22,000ft
Reventador volcano in Ecuador erupts to 22,000ft
Fuego volcano in Guatemala erupts to 17,000ft
Agung volcano in Indonesia erupts to 14,000ft
Sheveluch volcano on Kamchatka, Russia erupts to 12,000ft
Tenggar Caldera volcano in Indonesia erupts to 10,000ft
Flooding triggers emergency, disaster declarations throughout the Midwest
Students around the world skip class to demand action on climate
Harvard University uncovers DNA switch that controls genes for whole-body regeneration
Catholic student not vaccinated for chicken pox because it is "derived from aborted fetal cells" sues NKY Health Dept., claims he was told he couldn't play basketball amid outbreak
'How can somebody be so cruel': Why did this man use HIV as a weapon?
Tracking Bible Prophecy Headlines - 3/15/2019
Sirens Sound in Tel Aviv as City Targeted by Gaza Rockets for First Time Since 2014
US envoy to Middle East calls rocket attack on Tel Aviv 'outrageous'
9 rockets fired at border towns; IDF assesses Tel Aviv rocket attack was mistake
Nine rockets fired at Israeli towns on Gaza border, Iron Dome intercepts six
Rocket fired from Gaza at Israel lands inside the Strip
Israel launches airstrikes on 'terror sites in Gaza' after attack on Tel Aviv, military says
IDF hits more than 100 Hamas targets in Gaza after rockets fired at Tel Aviv
Islamic Jihad: Israel looking for excuse to attack in Gaza
IDF says 'Hamas terror group' fired the two rockets at Tel Aviv
Hamas vows to act against those responsible for rocket attack
We thought it was a drill: Rockets shock Tel Aviv, including crowd at a war play
Rocket fire on Tel Aviv pushes Gaza to center stage in Israel's elections
Israel suspects Iran of hacking election frontrunner Gantz's phone
Hamas's security forces disperse rare Gaza protests against its rule
U.N. Palestinian aid faces funding battle without U.S. help - agency
Erdan: We won't allow another mosque on Temple Mount
50 Iranian drones conduct massive 'way to Jerusalem' exercise
At NJ fair, rise in anti-Semitism in the mix when deciding to move to Israel
Government of Japan contributes additional $7 million to UN agency for "Palestinian refugees"
U.N. Human Rights Council set to condemn 'occupation' of Golan
UN to seek multi-billion dollar aid pledges for Syria
Bad weather gives IS militants in Syria a second wind
U.S. sees Turkey's Russian missile deal as national security problem for NATO
Russia says it's going to arm a submarine with 6 nuclear 'doomsday' devices
At least two killed in Iran gas pipeline explosion
Protest-hit Sudan unveils new cabinet to 'solve' economic crisis
Police say 'multiple fatalities' in mass shooting at two New Zealand mosques
New Zealand shooting: 40 killed, 3 men and 1 woman taken into custody after shootings at 2 mosques in Christchurch
Australia PM: New Zealand mosque gunman was Australian right-wing 'terrorist'
New Zealand mosque shooter livestreamed killings on Facebook
AOC draws ire ripping 'your thoughts and prayers' after Christchurch mosque shootings
Brazil school shooting: Thousands attend wake for victims
Police say Brazil school shooters were trying to copy Columbine
Feds Indict 5 New Mexico Compound Residents On Terror And Gun Charges
China accuses US of prejudice over human rights issues
N.Korea considering suspending nuclear talks with U.S.
Ireland says extension of 21 months would allow 'rethink' of Brexit
Trump says Brexit has gone 'badly' because Theresa May ignored his advice
Pelosi Says She Personally Supports Lowering The Voting Age To 16
The Senate votes to terminate Trump's national emergency in a stunning rebuke, and the president will have to use his first veto to get his border wall
12 GOP senators rebuke Trump, vote with Dems to block border emergency
House Votes Almost Unanimously For Public Release Of Mueller Report
Top Mueller Prosecutor Stepping Down In Latest Clue Russia Inquiry May Be Ending
Lindsey Graham: Don't Make Mueller Report Public Without Setting Up Special Counsel to Probe Hillary's Emails
Clinton Foundation whistleblowers have come forward with hundreds of pages of evidence, Meadows says
DOJ reached agreement with Clinton lawyers to block FBI access to Clinton Foundation emails, Strzok says
Facebook and Instagram outages send surfers to Pornhub for tentacle porn
HR Departments Turn to AI-Enabled Recruiting in Race for Talent
Tel Aviv deploys zombie lights for mobile-obsessed walkers
Western concerns over China's Huawei 5G network prompt security review by Israel
Joint Chiefs Chairman: Google 'Is Indirectly Benefiting The Chinese Military'
Another earthquake reported near Florida-Alabama line; Space Coast 'rumble' still a mystery
More than 200 tiny tremors recorded between Victoria and Seattle between Monday and Tuesday
6.3 magnitude earthquake hits near Cliza, Bolivia
Popocateptl volcano in Mexico erupts to 26,000ft
Sabancaya volcano in Peru erupts to 24,000ft
Fuego volcano in Guatemala erupts to 16,000ft
Reventador volcano in Ecuador erupts to 16,000ft
Kerinci volcano in Indonesia erupts to 14,000ft
Sakurajima volcano on Japan erupts to 13,000ft
Sheveluch volcano on Kamchatka, Russia erupts to 12,000ft
Bezymianny volcano on Kamchatka, Russia erupts to 10,000ft
Ebeko volcano in the Kuril Islands, erupts to 10,000ft
Tenggar Caldera in Indonesia erupts to 10,000ft
Cyclone Idai: Mozambique braces for 'worst-case scenario' storm
Cyclone Idai claims more than 122 lives in Malawi, Mozambique: UN
Deadly Tropical Cyclone Idai to threaten more lives, property as it makes landfall on Mozambique
Tropical Cyclone Savannah in the South Indian Ocean
Storm Gareth: Travel disruption as gusts of up to 75mph hit UK
'Bomb cyclone' triggers flooding and forces evacuations in parts of Iowa
Hundreds Evacuated in Historic Flooding in Nebraska, Iowa as Swollen Waterways Threaten Dams, Levees
California drought officially over after more than seven years
China's fight against smog last year may be obscuring just how bad its economy is this year
The 'ecological foundations of society' are in peril, a massive UN report warns
New Zealand's climate change minister punched in face while on his way to parliament
A dog exposed more than 100 unsuspecting vets to the Black Death after contracting the bacteria from sniffing a dead rodent
Young Americans Today Are More Depressed, Prone To Suicide Than Generations Before Them
Amid tears, bowed heads, Maryland House of Delegates approves legalizing medically assisted suicide
FDA cracking down on online mail-order abortion pills
Nearly 50 students caught up in sexting scandal at north Georgia high school
Italy court overturned rape verdict citing woman's "masculine" looks
First man recognized as 'nonbinary' in US regrets taking hormones, warns against trans 'sham'
United Methodist Church investigating voting irregularities at summit that bolstered LGBT bans
Tracking Bible Prophecy Headlines - 3/14/2019
US alters Golan Heights designation from 'Israeli-occupied' to 'Israeli-controlled'
Abbas aide blasts US report that drops references to Israeli 'occupation'
US assures 'no change' in its policy on the status of Palestinian territories
One-state solution gains ground as Palestinians battle for equal rights
Selling Jerusalem: Middlemen sell Jerusalemite homes to settlers
Israeli group honors Nikki Haley with coin
Israel opens criminal probe into 11 deaths in Gaza violence
Erdogan Accuses Netanyahu of Being 'Child-killing Tyrant'
Exxon said considering gas, oil exploration in Israel
Syrian flag placed opposite Knesset as gesture of goodwill
IDF: Hezbollah head of Golan operations murdered U.S. troops in Iraq
After Hezbollah cell in Syria exposed, PM says it's the 'tip of the iceberg'
Israel petitions UN Security Council to act on uncovered Hezbollah cell
Intel firm: Satellite images back report of new Iranian missile plant in Syria
Up to 3,000 Isis children living in 'extremely dire conditions'
Russian and Syrian air strikes intensify on last rebel bastion
Syria's Kurds Defeated ISIS and Were Abandoned by Trump. Now They Must Look to Russia
Syria: Chemical weapons probe team to start in 'weeks'
Iraq's top Shi'ite cleric tells Rouhani ties must respect sovereignty
US sees room to be more aggressive on sanctions and take Iran oil exports to zero
Iran Threatens Defense Overhaul to Counter 'Suspicious Nuclear Projects'
Georgia detains two for trying to sell radioactive uranium
EU parliament calls for freeze on Turkey's membership talks
Portland Trail Blazers star Enes Kanter, fearing Turkish retaliation, won't go anywhere alone except bathroom
Defying Trump, Senate votes to end US support for Saudi-led Yemen war
Navy Wants 10-Ship Unmanned 'Ghost Fleet' to Supplement Manned Force
India and Pakistan to Hold First Meeting Since Kashmir Escalation
U.S. says China's treatment of Muslim minority worst abuses 'since the 1930s'
Niger says it killed 33 Boko Haram 'terrorists'
10 dead, including 6 kids, in 'unspeakably brutal' Brazil shooting; 17 hurt
Venezuela's water turns black as local say it is contaminated with oil
Power has finally been restored to Venezuela, minister says
Venezuelan President Nicolas Maduro says power recovery will come 'little by little'
British parliament votes for ruling out no-deal Brexit in any scenario
UK lawmakers vote against no-deal Brexit, now aim for delay
British pound surges the most in nearly two years after UK lawmakers vote to reject a no-deal Brexit
Boeing 737 Max grounded after investigators find similarities between crashes
Boeing faces crisis with worldwide grounding of 737 MAX jetliners
Trump appreciates Pelosi's 'statement against impeachment'
Not so fast: Mueller still investigating pivotal Russia probe issues
Ex-Trump campaign chief Paul Manafort, just sentenced to federal prison, faces new charges in N.Y. indictment
Manafort's bad day underscores the peril in sprawling Trump probes, some beyond the president's control
Bader Ginsburg poster vandalized in Brooklyn with 'Die, Jew b****,' swastika
Facebook's Data Deals Are Under Criminal Investigation
Users worldwide report Facebook, WhatsApp, Instagram outages
Facebook says outage not due to DDoS attack
Want to turn off the internet? It could happen if a solar storm hits the Earth
Physicists Just Reversed Time on The Smallest Scale by Using a Quantum Computer
5.5 magnitude earthquake hits near Volcano, Hawaii
5.2 magnitude earthquake hits near Anan, Japan
Popocateptl volcano in Mexico erupts to 26,000ft
Sabancaya volcano in Peru erupts to 23,000ft
Fuego volcano in Guatemala erupts to 16,000ft
Reventador volcano in Ecuador erupts to 16,000ft
Tenggar Caldera volcano in Indonesia erupts to 14,000ft
Mayon volcano in the Philippines erupts to 12,000ft
A Rare Giant Cyclone Is Set to Make Landfall in Mozambique, Threatening Dangerous Floods
Historic blizzard blasts 100mph winds across central US, turns deadly
Denver airport closes all runways after canceling over 1,300 flights amid severe weather
Gov. Polis activates Colorado National Guard, declares emergency in response to blizzard
'Bomb cyclone' blasts Colorado and leaves hundreds stranded in cars
Rare 'bomb cyclone' hits Colorado. Here's what that means
Dire UN climate change report reveals it's not too late to save planet
Virtual Blood Vessels and 3D Printed Organs: The Israeli Technology Training Doctors
Group of World's Top Researchers Call For an Urgent Moratorium on Gene-Edited Babies
US warship quarantined at sea due to virus outbreak
Parents Blame Elementary School's Cell Tower After 4th Student Diagnosed With Cancer
With lawsuits looming, OxyContin maker considers bankruptcy
America's doctors warn Google, Twitter, and Facebook: Anti-vaxxers are weaponizing tech platforms, prompting outbreaks that can 'debilitate and kill'
Parents Question State's Right to Mandate Vaccines
Italy Implements 'No Vaccine, No School' Policy In Preschools
Whooping cough vaccine less effective because the bacteria is mutating, study suggests
Iowa Supreme Court: Medicaid Must Provide Coverage for Sex-Change Surgery
High schooler who posted Bible verses in response to pride flags suspended for 'targeting' Gay-Straight Alliance club
Most evangelicals favor LGBT nondiscrimination protections: poll
More than a Third of Catholics Consider Leaving the Church Amid Abuse Scandal
Spiritual leader of alleged New York sex cult hit with child porn charges
Mystery infections traced to blood-shedding religious ritual
Tracking Bible Prophecy Headlines - 3/13/2019
Joel Rosenberg: Will Trump's Middle East peace plan really be 'dead on arrival'?
Jordanian king meets with White House peace team
Trump Mideast Peace Team's Challenge: Convincing Skeptics Without Revealing Any Details
Peace Can Only Be Achieved 'Through Strength,' Israel's PM Netanyahu Says
PA Mufti: Al-Aqsa belongs only to Muslims - denies right of Jews to worship on Temple Mount, claims it is an Islamic religious site
Israel Police Break Into Temple Mount After Firebomb Hurled
Temple Mount closure condemned as Hamas calls for protests
Jerusalem Police to reopen Temple Mount to worshipers on Wednesday
Israel warns against religious war on Temple Mount
UAE minister slams Netanyahu for 'repugnant' nation-state comments
Netanyahu Said Israel Is Nation-state of Jews Alone. The Data Shows He's Right
In recording, Netanyahu says far-right merger saved Likud from election defeat
Benjamin Netanyahu Is Considering Legalizing Weed to Court Voters
Candidates urged to consider Diaspora Jews a campaign issue
Iran Warns Israel of Firm Response if Oil Shipments Targeted
IDF says it exposed new Hezbollah cell in Syrian Golan Heights
Hundreds surrender to Syrian Democratic Forces with ISIS near defeat
'Tomorrow we'll be in paradise': Islamic State followers speak from besieged enclave
Turkey Enters First Recession in a Decade as Elections Loom
Turkey falls into recession after trade war with US
US, Taliban talks end for now with no Afghan peace deal
DR Congo: Violence may be crime against humanity, UN says
In India's last election, social media was used as a tool. This time it could become a weapon
U.S. missile defense budget cut as North Korea pushes ahead
UN expert says Kim Jong Un demand shows sanctions work
Venezuela, blaming U.S. for six-day blackout, orders diplomats to leave
Pompeo says 'constraint' on Venezuela action has been lifted
Commentary: Maduro's detention of Juan Guaido would justify US military action
More than half of all illegal immigrants arrested at the US-Canada border are Mexican
GOP searches for way out of border fight with Trump
Waiting in Vain for the Mueller Report
Top House Intelligence lawmaker: 2020 election 'enormously vulnerable'
Trump touts 'Jexodus' group urging Jews to bolt Democratic Party
Trump claims Jews are leaving the Democrats, but that might be fake news
CNN's Acosta Spars With White House's Sanders Over Trump Claim That 'Democrats Hate Jewish People'
Florida advances bill barring anti-Semitic speech
Britain in Brexit chaos: parliament crushes May's EU deal for second time
UK parliament's rejection of Brexit deal raises no-deal risk
50 charged in massive college admission bribery scandal
Facial recognition's 'dirty little secret': Millions of online photos scraped without consent
Imagine if Alexa had no gender — researchers have created a voice that is neither male nor female
Airlines around the world ground Boeing 737 Max jets after second fatal crash in 5 months
Boeing 737 Max 8 pilots complained of suspected safety flaw months before Ethiopian Airlines crash
Earthquake, rumble or something else? Seismologist says Space Coast rattle remains unidentified
5.2 magnitude earthquake hits near Anan, Japan
5.0 magnitude earthquake hits near Ogotua, Indonesia
Sabancaya volcano in Peru erupts to 26,000ft
Planchon Peteroa volcano in Peru erupts to 16,000ft
Fuego volcano in Guatemala erupts to 16,000ft
Reventador volcano in Ecuador erupts to 15,000ft
Sheveluch volcano on Kamchatka, Russia erupts to 12,000ft
Tenggar Caldera volcano in Indonesia erupts to 11,000ft
Karymsky volcano on Kamchatka, Russia erupts to 10,000ft
Tropical Cyclone Idai Expected to Hit Mozambique as Strongest Storm in Decade
Winds near hurricane strength are set to whip the central US, with white-outs, floods and tornadoes possible, too
Colorado weather: Wednesday's blizzard could be the state's strongest storm in decades - Could produce the lowest barometric pressure in Colorado's recorded history
Brazil floods inundate Sao Paulo, burying people alive and killing at least 11
The End of the World Is Coming, and You Are Responsible - New climate-change narratives ordain humans with godly powers to undo and repair the planet. Is it science, or a new religion?
Gene-edited food quietly arrives in restaurant cooking oil
CDC reports 228 measles cases in 12 states
Planned Parenthood has 'no right to perform abortions,' Ohio can defund: 6th Circuit
Georgia state rep. drafting "Testicular Bill of Rights" in response to heartbeat abortion ban
California Gov. Gavin Newsom announces moratorium on death penalty, halting more than 700 executions
Fresh Challenges To State Exclusions On Transgender Health Coverage
Ex-N.J. priest accused of sex abuse found shot to death in Nevada home
Top Catholic Cardinal Pell sentenced to six years for choirboy abuse
In Hong Kong, top US religious freedom official says Chinese gov't is 'at war with faith'
China vows to rid Christianity of 'western' influence: 'One more Christian, one less Chinese'
Tracking Bible Prophecy Headlines - 3/12/2019
Pompeo, Kushner, Greenblatt discuss Middle East peace prospects with Jordan king
Jordan's King Abdullah to Meet With Pence to Discuss Middle East Peace Plan
White House working to reassure Evangelicals on Middle East peace plan
Trump's Budget Plan Includes $175m That Could Go to Supporting Mideast Peace Plan
New PA cabinet head: We'll fight against Israel for the "right of return"
Qatari envoy signs contracts for new projects in Gaza valued at $1.7m
Netanyahu: Money to Hamas part of strategy to keep Palestinians divided
Defending nation-state law, Netanyahu says Israeli Arabs have 22 other countries
'He's using his last bullet': Israeli Arabs condemn Netanyahu comments
Arabs Aren't 'Second-class Voters,' President Rivlin Rebukes Netanyahu
Israel's attorney general to release Netanyahu evidence after elections
Sen. Lindsey Graham, on Golan Heights, says he will spearhead effort to recognize Israel's sovereignty
Dozens protest after statue of Hafez Assad re-erected in Syria's Daraa
Assad says Syria facing 'economic siege'
Syria's neighbours press for help to return refugees
Record Number Of Children Died In Syria In 2018: UN
Gunfire, landmines slow SDF advance in ruins of ISIS final pocket in Syria
Dozens of militants killed in shootouts in Egypt's Sinai, says military
Malaysia deports Egyptians, Tunisian for alleged terror ties
Algerian President Bouteflika drops bid for fifth term following mass protests
Sudan's parliament shortens state of emergency to six months
Big Business Forgets Khashoggi and Continues to Pump Billions Into Saudi Arabia
Iranian president in Baghdad for his own 'deal of the century'
Iran President Rouhani in Baghdad to 'expand ties with Iraq'
Iran's President Rouhani seeks Iraqi help to mitigate US sanctions
Iranian couple arrested after public marriage proposal goes viral
Modi's former ally in Kashmir urges India to talk to Pakistan
North Korea sanctions: UN investigating possible violations in about 20 countries
Russian passenger jet makes emergency landing in Baku over bomb threat
US sanctions Russia-based bank over Venezuela dealings
US says to withdraw all remaining diplomatic personnel from Venezuela
Venezuela congress declares 'state of alarm' over blackout
Venezuelan blackout victims 'murdered' by government, opposition leader says
Desperate Venezuelans swarm sewage drains in search of water
Last chance? Theresa May wins Brexit assurances from EU on eve of crucial vote
Pelosi: Trump is 'unfit' but I'm not for impeaching
'I'm not for impeachment,' Pelosi says, potentially roiling fellow Democrats
Mueller probe already financed through September: officials
Fox News 'Strongly Condemns' Jeanine Pirro's Segment Questioning Ilhan Omar's Loyalty to the U.S.
The man who invented the web says it's now dysfunctional with 'perverse' incentives
Web inventor urges users to seek 'complete control' of data
Zuckerberg Wants Facebook to Build a Mind-Reading Machine
Evidence for mysterious Planet Nine continues to mount, could be ' solar system's missing link'
'Hidden' Planet Nine at edge of solar system could be five times the size of Earth
5.8 magnitude earthquake hits near Kandrian, Papua New Guinea
5.4 magnitude earthquake hits near Iwo Jima, Japan
5.4 magnitude earthquake hits near Padangsidempuan, Indonesia
5.2 magnitude earthquake hits near Onan Ganjang, Indonesia
5.1 magnitude earthquake hits near Merizo Village, Guam
Popocateptl volcano in Mexico erupts to 20,000ft
Fuego volcano in Guatemala erupts to 15,000ft
Reventador volcano in Ecuador erupts to 15,000ft
Santa Maria volcano in Guatemala erupts to 15,000ft
Sheveluch volcano on Kamchatka, Russia erupts to 12,000ft
Karymsky volcano on Kamchatka, Russia erupts to 12,000ft
Tenggar Caldera volcano in Indonesia erupts to 11,000ft
Deadly storm 'Eberhard' sparks travel chaos in Germany
Storm Gareth to threaten UK, Netherlands with damaging winds into midweek
Rare 10-mile-long lake forms in Death Valley after heavy rains and flooding
Heavy rain, rapid thaw to raise flood risk in Upper Midwest this week
Blizzard to develop across central US at midweek, threaten significant travel disruptions
Montana just endured one of the nation's most exceptional cold spells on record
Trump gets slammed for signing Bibles for tornado survivors even though it's an 'old tradition'
More than 2,000 people in ICE custody quarantined for contagious diseases
Global 'pandemic' of fake drugs killing children worldwide, report says
NY bill aims for minors to receive vaccines without parent's consent
Georgia state lawmaker proposes 'testicular bill of rights' in response to anti-abortion legislation
Washington State Trying to Force Churches to Pay for Abortions in Their Health Insurance Plans
2020 Dem contenders Harris, Sanders, Gillibrand face #MeToo backlash
Pro-LGBT churches not leaving UMC just yet, advocacy groups say
Tracking Bible Prophecy Headlines - 3/11/2019
Netanyahu to take Lindsey Graham to Golan in push for U.S. recognition
US Senator Graham, Ambassador Friedman tour tunnels on Israel-Gaza border
Tamar Zandberg to Mahmoud Abbas in Ramallah: Peace is Israel's supreme interest
Netanyahu warns Hamas: Don't count on elections preventing major Gaza operation
New Poll Shows Netanyahu Gaining on Rivals, Likely to Form Next Government
Trump says he'd poll at 98 percent if he ran to be Israel's prime minister: report
Trump said to tell GOP donors: 'Democrats hate Jewish people'
Netanyahu says Israel 'belongs to Jewish people alone' in attack on nation's Arab population
Wonder Woman vs. Bibi: Gal Gadot Takes Stand in Row Over Jewish-Arab Equality
Palestinian Authority uses International Women's Day to glorify female terrorists
PA continues to teach that Israel is 'Palestine'
Abbas announces appointment of longtime adviser Shtayyeh as PM
Hosting Meretz leader, Abbas lashes out at Israel for withholding tax revenues
PA minister announces austerity measures to mitigate budgetary crisis
Trump bringing trade war to Israel
Ritual animal slaughter law leaves Belgium's Muslims and Jews facing shortages, price hikes
82% of Israelis say Israeli-Egypt peace deal essential for security-Poll
US-backed Syrian force launches 'direct and fierce' attacks on ISIS enclave
UK mulling how to bring home children of Isis Britons, says Hunt
Shi'ite militia leader in Iraq threatens U.S., slams 'Zionist regime'
Algeria's President Bouteflika returns home, confirms the presidency
Algeria's angry youth ready to rise up to topple ailing president
Iran demands Pakistan acts 'decisively against terrorists'
Tens of police hospitalized after Ukraine clashes ahead of poll
Ethiopian Airlines crash kills 157, spreads global grief
Boeing likely to face new questions after another 737 crash
Israeli says he was on Ethiopian jet days before it crashed, it had engine woes
At least a dozen UN-affiliated personnel killed in Ethiopian crash
China grounds Boeing 737 MAX planes after Ethiopian air crash
Chinese entrepreneur suddenly vanishes after accusing country's most powerful judge of corruption
US-North Korea tensions approach boiling point
Russia internet freedom: Thousands protest against cyber-security bill
Venezuela enters fourth day of blackout as Maduro blames U.S. cyberattack
Nerves fray, tempers flare as Venezuela blackout hits fourth day
Internet Collapses in Venezuela with 80% Offline; Twitter, YouTube, SoundCloud Blocked
Venezuelan hospitals struggle to tend patients without power
Poll: Young Americans are embracing socialism
Illegal border crossings from Canada quietly rising, data shows
In budget, Trump to ask Congress for $8.6 bln for border wall
Pelosi, Schumer warn of another government shutdown over Trump's $8.6B wall proposal
ABC News' Terry Moran: Media, Democrats Face 'Reckoning' If Mueller Finds No Collusion
Buttigieg calls Pence 'cheerleader for the porn star presidency'
New York City is edging toward financial disaster, experts warn
Powell: Fed not in 'any hurry' to change rates amid global risks
'Brexit in peril' as PM May faces heavy defeat
Jeremy Hunt says Brexit could be stopped 'in the next couple of weeks'
Canada's no-sex, no-money scandal could topple Trudeau
France's Yellow Vests hit streets for 17th time, protest at Paris airport as numbers dwindle
Proponents look for Trump 'free speech' executive order to hit universities where it hurts: Their funding
Judge Jeanine asks whether Omar's hijab is 'indicative' of her loyalty to Sharia law
Fox News' Pirro says Rep. Omar's hijab could signal views 'antithetical' to Constitution
Robo-journalism gains traction in shifting media landscape
Flying cars coming in five years, says Intel drone chief
6.1 magnitude earthquake hits near Kulumadau, Papua New Guinea
5.9 magnitude earthquake hits near Reykjanes Ridge
5.8 magnitude earthquake hits near Iwaki, Japan
5.5 magnitude earthquake hits near Reykjanes Ridge
5.4 magnitude earthquake hits the Southwest Indian Ridge
5.2 magnitude earthquake hits the Reykjanes Ridge
5.1 magnitude earthquake hits near Kuril'sk, Russia
5.1 magnitude earthquake hits near Iwaki, Japan
5.0 magnitude earthquake hits near Iwaki, Japan
5.1 magnitude earthquake hits the Southwest Indian Ridge
5.0 magnitude earthquake hits near Krajan Tambakrejo, Indonesia
5.0 magnitude earthquake hits near Madang, Papua New Guinea
Sabancaya volcano in Peru erupts to 27,000ft
Popocateptl volcano in Mexico erupts to 20,000ft
Karymsky volcano on Kamchatka, Russia erupts to 17,000ft
Sheveluch volcano on Kamchatka, Russia erupts to 16,000ft
Fuego volcano in Guatemala erupts to 15,000ft
Kerinci volcano in Indonesia erupts to 14,000ft
Teggar Caldera volcano in Indonesia erupts to 10,000ft
Tropical Cyclone Idai to bring rain, strong winds to Madagascar, Mozambique this week
Severe storms, tornadoes rip through south-central US for 2nd weekend in a row
Mumps, other outbreaks force U.S. detention centers to quarantine over 2,000 migrants
At least 15 people gunned down in Mexican nightclub shooting
Mormon President and Pope Francis meet for the first time, after decades of hidden diplomacy
Tracking Bible Prophecy Headlines - 3/10/2019
King Abdullah heads to Washington amid Temple Mount crisis
Mortar shell fired at southern Israel from Gaza for second time in two days
Israeli jets strike Hamas targets after mortar launched from Gaza
Israeli military launches nighttime raid on Hamas targets
Incendiary balloons carrying missile warhead land in Israel-Gaza border area
2 Gazans nabbed after infiltrating into Israel, sparking panic
Palestinian breaches checkpoint security barrier, shot dead
US accuses Palestinians of manufacturing crisis over tax transfer
Egyptian mediator: Progress in talks between Israel, Hamas
Keep the calm and carry on: Long-term truce in Gaza put on ice until elections
Preparing for peace: Jason Greenblatt meets with evangelicals
Furor Surrounding Ilhan Omar Remarks Intensifies National Debate Over Israel
Philadelphia imam calls Jews 'vilest people'
Suicide Car Bomb Wounds Eight in Northern Syria
UN urges Damascus to grant it full access to returnees
IS attack on US-led coalition wounds two allied fighters
Islamic State fighter wants to return to Italy, warns of 'sleeper cells'
IS brides: Two more mothers 'stripped of UK citizenship'
Lawyers say Sudan court sentences nine women protesters to flogging
Iran: Child Executions, Amputations, Floggings
Ashkenazi denies blocking Israeli strike on Iran, says option still on the table
America is set to surpass Saudi Arabia in a 'remarkable' oil milestone
India asks Pakistan for concrete crackdown on terror groups
India calls on US to investigate Pakistan's alleged use of F-16 jets
Venezuela's Maduro thanks military for defeating 'coup'
Venezuela's Guaido calls for massive protest as blackout drags on
Venezuela must pay Conoco over $8 billion: World Bank
Brexit plan back up for vote as UK weighs historic withdrawal
House Dems overwhelmingly reject motion to condemn illegal immigrant voting
Trump's budget will include $750B for defense, money for border wall
As budget deficit balloons, few in Washington seem to care
House passes bill to require presidents to disclose their tax returns
Chelsea Manning jailed for refusing to testify on WikiLeaks
CNN to be sued for more than $250M over 'vicious' and 'direct attacks' on Covington High student: lawyer
Popocateptl volcano in Mexico erupts to 25,000ft
Sabancaya volcano in Peru erupts to 24,000ft
Sheveluch volcano on Kamchatka, Russia erupts to 15,000ft
Manam volcano in Indonesia erupts to 15,000ft
Fuego volcano in Guatemala erupts to 15,000ft
Reventador volcano in Ecuador erupts to 14,000ft
Kerinci volcano in Indonesia erupts to 14,000ft
Karymsky volcano on Kamchatka, Russia erupts to 13,000ft
Planchon Peteroa volcanon in Chile erupts to 13,000ft
Tropical storm likely to form near Madagascar by end of the weekend
Windstorm to threaten UK, France with damaging winds at early week
10 reported tornadoes hit Arkansas, Louisiana as severe storms continue to sweep across country
Tragedy: Twenty three dead, 11 missing, 29 severely injured due to floods in Malawi
Malawi declares State of Disaster due to floods
After more than 140 years, a massive fig tree gracing the plaza where Los Angeles was founded collapses
Thirty injured as major turbulence hits Istanbul-New York flight
Ethiopian Airlines plane crashes with 157 aboard, company says
Drugs that cost as much as a house are on the way to treat rare and devastating diseases. The US is scrambling to figure out how to pay for them.
Increasing human lifespan could turn people into walking zombies, warns expert
Pope Francis, Russell Nelson share a hug, discuss global relief in first-ever meeting between a Latter-day Saint prophet and a Catholic pontiff
Pope meets with Mormon leadership in Rome to dedicate temple
Tracking Bible Prophecy Headlines - 3/9/2019
Army strikes Hamas targets in Gaza after rocket hits Israeli territory
Hamas is willing to risk war to avoid economic collapse
Hezbollah chief says Israel 'scared,' not ready for war
Feeling Sanctions Pressure, Hezbollah Seeks Donations
Germany won't classify Iran ally Hezbollah as terrorist
Naftali Bennett: 'I will bring the IDF back to being lethal and victorious - I am not entering a government that promotes a Palestinian state, period'
Trump's Mideast envoy meets UN Security Council, offers no details on peace plan
Prayers Pass Peacefully at Jerusalem Site as Israel-Jordan Talks Continue
Police accuse Women of the Wall members of staging Western Wall 'provocation'
Denouncing 'Racist Israel and Its Lobbies,' PLO Rejects Internationally-Accepted Definition of Antisemitism
After House vote, Trump brands Democrats 'anti-Jewish,' 'anti-Israel'
Schumer says Trump's claims of 'anti-Jewish' Democrats have 'redefined chutzpah'
Ocasio-Cortez calls out 23 Republicans who voted against anti-hate resolution
House majority whip says he didn't mean to diminish Holocaust in Omar defense
Pope denounces 'depraved' anti-Semitism and urges dialogue
Corbyn ally reportedly ruled anti-Semitic image was only 'anti-Israel'
Syria vows to attack Israel unless it withdraws from the Golan Heights
Baby of British IS bride Shamima Begum dies in Syrian refugee camp
Iraq's judiciary to prosecute French ISIS fighters, says the Iraqi President
UN: 62,000 uprooted in ISIS battle crowd Syria displacement camp
To the bitter end, IS militants remain organized and brutal
'Blood up to your knees': defeated IS jihadists still defiant
As caliphate crumbles, ISIS fighters rage over absent leader al-Baghdadi
Washington protesters demand 'regime change' in Iran
Putin Thanks Women For Taking Care Of The Home And Staying Beautiful On International Women's Day
Istanbul police fire tear gas at banned women's day rally
Sudan's Bashir Orders Release of Dozens of Female Protesters for Women's Day
Some 50 migrants wounded by clash inside detention center in Libya
Algeria protests grow against fifth term for president
Algeria detains 195 people during protests: State TV
India says Pakistan hiding information by blocking access to bombing site
Activity At 2nd North Korean Missile Site Indicates Possible Launch Preparations
North Korea maintains repression, political prison camps - UN expert
Venezuela crippled by power blackout, China warns over foreign meddling
Venezuela buckles under massive power, communications outage
How bad is Venezuela's economy? Even the criminals are struggling to get by.
Finland's entire government resigns after breakdown of agreement on welfare state reform
Ilhan Omar: Obama's a 'pretty face' who got 'away with murder'
Trump: Wall ahead of schedule despite 'Democrat Obstruction'
House votes in favor of illegal immigrant voting
Don't expect details from Mueller probe - senior U.S. Republican
Bernie Sanders, in Iowa, promises 'Medicare for all'; says Trump 'embarrasses us every single day'
Elizabeth Warren calls to break up Facebook, Google and Amazon
Computer to call balls and strikes in minor league
Barking drones used on farms instead of sheep dogs
Doctor tells patient he doesn't have long to live through hospital robot's video screen
Israeli company partners with Marshall Islands to launch digital currency
Solomon Island oil spill clean-up could cost $50m, experts say
6.0 magnitude earthquake hits near Santa Monica, Philippines
5.0 magnitude earthquake hits near L'Esperance Rock, New Zealand
Sheveluch volcano on Kamchatka, Russia erupts to 33,000ft
Popocateptl volcano in Mexico erupts to 25,000ft
Reventador volcano in Ecuador erupts to 17,000ft
Fuego volcano in Guatemala erupts to 15,000ft
Santa Maria volcano in Guatemala erupts to 15,000ft
Planchon Peteroa volcano in Chile erupts to 13,000ft
Nevados de Chillan volcano in Chile erupts to 12,000ft
Agung volcano in Indonesia erupts to 12,000ft
Ebeko volcano in the Kuril Islands eerupts to 10,000ft
Sakurajima volcano on Japan erupts to 10,000ft
FEMA is refusing to pay California more than $300 million to repair the nation's tallest earthen dam
California's second 'super bloom' in two years transformed a desert into a wildflower wonderland
Sick marine mammals turning up on California beaches in droves
US regulators clear path for genetically modified salmon
Gov't bus company changes course, allows pro-life ad with photos of unborn baby
Girl Scouts Group Gives Top Award to Teen for Pro-Abortion Project
Pentagon tells currently serving transgender troops they can stay
South African court rules Dutch Reformed Church's gay marriage ban is unconstitutional
Raid on Brazilian cult exposes workers in slavery-like conditions
California veterans home threatens to expel 84-year-old widow for leading Bible study group
Tracking Bible Prophecy Headlines - 3/8/2019
Jason Greenblatt urges outside parties to back peace plan, not undermine it
Jason Greenblatt urges outside parties to butt out of peace plan: We will be presenting a plan that is fair, realistic and implementable. There will have to be compromises of course.
Yair Lapid Outlines Four Demands for Peace With Palestinians
Palestinian negotiator calls for boycott of new US embassy unit
Abbas expected to tap longtime Fatah ally as next PM, officials say
Western Wall Rabbi: Refrain from bringing your war to the Wall
Orthodox groups warn of 'Reform conquering Western Wall'
Women of Wall forced to move service amid 'violent' ultra-Orthodox protest
Israeli forces gird for fresh violence as tensions mount in Jerusalem, Gaza
Netanyahu warns Hamas over uptick in Gaza border violence
Netanyahu: Israel will strike Gaza doubly hard for every Hamas attack
Future conflicts will bring 'widespread missile fire on Israel,' cautions former IAF chief
Settler says outpost neighbors torched her house due to romance with Palestinian
Under threat of indictment, Netanyahu enters campaign's final weeks
US House passes resolution against anti-Semitism, bigotry after Omar remarks
Full text of House Resolution against hate, including anti-Semitism
US Jews divided by House resolution condemning anti-Semitism, bigotry
Emotional Meghan McCain slams anti-Semitism: 'What Ilhan Omar is saying is very scary'
Omar retweets post blasting Meghan McCain for 'faux outrage' in response to Omar's remarks on Israel
'A lesson for life': Holocaust survivor educates California teens after 'horrible' party
Holocaust survivor who is stepsister of Anne Frank says swastika-party teens apologized
Lebanon Warns Israel Not to Violate Maritime Borders in Construction of Gas Pipeline
Syria war: Lawyers submit first war crimes cases against Assad
Tulsi Gabbard Slams 'Regime Change Wars' Using Footage of Assad Bombings
Waves of people still leaving Islamic State's last Syrian enclave
Heads bowed to the ground, suspected IS members surrender
Top US general warns of 'calculated' ISIS retreat from Syria amid ongoing battle for remaining territory
Egyptian forces kill seven militants near Cairo, says government
Algeria's Bouteflika warns of 'chaos' ahead of protests against him
Four dead in Somali capital car bombing, says police
Germany charges couple who tested ricin on hamster with plotting Islamist attack
Guards set fire to tires, block gates to 18 prisons in France after 'terror attack'
Iran strives to be a 'regional hegemon': US Commander
US urges UN to impose sanctions on Iran - warns Security Council that Iran's recent missile-related launches could be capable of delivering nuclear weapons
Saudi Arabia rebuked over detention of women activists at UN forum
For Kremlin, Ukrainian election a choice between lesser of three evils
Afghanistan: Explosions target political gathering in Kabul
India and Pakistan Are Flirting With Nuclear Disaster
As Its Conflict With Pakistan Heats Up, India Looks to Israel for Arms, Tactics
Pakistan seizes religious schools in intensified crackdown on militants
Taiwan seeks new warplanes from U.S. as tension with China mounts
North Korea Escalates Rhetoric Following Reports of New Nuclear Activity
North Korea condemns US-South Korea military drill
U.S. open to North Korea talks despite missile program activity
Jimmy Carter offers to visit North Korea to try and break nuclear stalemate
Trump's Venezuela envoy vows sanctions on banks backing Maduro
Venezuela hit by major blackout, government blames 'sabotage'
Rubio: Starving Venezuelans about to suffer in 'a way we have not seen'
Senators push Trump on emergency legal status for 74,000 Venezuelans
Trump reverses Obama-era policy requiring US to report on civilian casualties in drone strikes
White House prepares for Robert Mueller's report, whatever it says
'Humiliated and ashamed': Paul Manafort, former Trump campaign chairman, sentenced to nearly 4 years in prison
Manafort sentencing marks rare reprieve for Trump world in Mueller probe
Mike Huckabee: Manafort sentencing has zero, zilch, nada, nothing to do with Russian 'collusion'
Manafort legal woes to continue with DC sentencing next week, possibly new charges in NY
Trump: I did not break campaign finance laws
Michael Cohen sues Trump Organization over legal fees
U.S. judge dismisses Stormy Daniels' hush-money agreement case vs Trump
Stormy Daniels' nondisclosure lawsuit dismissed; may have to repay Cohen $130G: report
Trump Threatens to Block News Networks From Holding Future Debates
Commentary: Facebook's new move isn't about privacy. It's about domination
Russian lawmakers pass bill to punish online sites for spreading 'fake news'
New Russian bill introduces punishment for insulting state
China chat log leak shows scope of surveillance
The mind distracted: technology's battle for our attention
Restaurants are now employing robots – should chefs be worried?
Philadelphia Is First U.S. City to Ban Cashless Stores
US households see biggest decline in net worth since the financial crisis
More than 1,100 stores closures were announced in a single day as fallout from the retail apocalypse picks up steam
Stocks fall for fourth straight day as European Central Bank flashes warning signs
China's 21% plunge in exports shows weakening global economy
Oil Spill In Solomon Islands Threatens World Heritage Site
5.7 magnitude earthquake hits near Coquimbo, Chile
5.7 magnitude earthquake hits near L'Esperance Rock, New Zealand
5.5 magnitude earthquake hits near L'Esperance Rock, New Zealand
5.4 magnitude earthquake hits near Taitung City, Taiwan
5.2 magnitude earthquake hits near Abepura, Indonesia
5.1 magnitude earthquake hits near Atka, Alaska
Sabancaya volcano in Peru erupts to 26,000ft
Popocateptl volcano in Mexico erupts to 23,000ft
Fuego volcano in Guatemala erupts to 15,000ft
Kerinci volcano in Indonesia erupts to 15,000ft
Historic avalanche danger causes havoc in Colorado mountains
South Korea plans artificial rain to reduce Seoul air pollution
Worldwide student strike is coming to the U.S. on March 15, as global climate protests cross the rising oceans
How CRISPR could save 6 billion chickens from the meat grinder
More Americans under the age of 40 are having heart attacks
Patients Experiment With Prescription Drugs To Fight Aging
Teen who defied anti-vax mom says she got false information from one source: Facebook
Facebook steps up fight against vaccine misinformation
Violence Impeding Fight Against Ebola in Congo, Group Says
22 states sue Trump rule stripping Planned Parenthood of Title X funding
Georgia heartbeat bill takes step closer to passage after clearing state House committee
Utah Legislature Passes Bill to Legalize Sex Outside of Marriage
A Catholic school refused to admit the child of a same-sex couple. More than 1,000 Catholics signed a protest petition.
Majority of churches in decline or flatlining; nearly half see dip in giving, study says
Killer Mike, Chance the Rapper, Meek Mill to Supreme Court: Pittsburgh rapper's lyrics are not 'a true threat of violence'
Tracking Bible Prophecy Headlines - 3/7/2019
Rocket launched at Israel from Gaza, triggering air defenses, IDF says
Israeli aircraft strike Hamas naval base after mortar fire sets off Iron Dome
Commentary: The four fronts of potential Palestinian escalation
EU court upholds freeze on Hamas funds, keeps group on terror blacklist
Troops reportedly begin razing home of Givat Assaf terrorist
Palestinian, 15, Killed by Israeli Forces in Gaza Border Clashes
Attacks by Israeli settlers surge as West Bank tensions boil
Gantz's Party Releases Platform: Deepen Separation From Palestinians, Strengthen Settlement Blocs
The U.S. peace plan will divide Jerusalem - Saudi reporter
Jordan jails 2 for plot to attack Israeli troops over US embassy move
Israel, Jordan said holding talks to end conflict at Temple Mount gate
Al-Aqsa TV: Death to Israel, turn them into body parts, roast them
Netanyahu declares Hamas-owned Al-Aqsa TV station as terrorist organization
New poll: Americans' support for Israel falls to lowest point in a decade
Democrats in turmoil as they try to answer anti-Semitism charges
Rank-and-file Dems revolt against Pelosi over resolution to condemn anti-Semitism
Democratic Presidential Hopefuls Defend Ilhan Omar Against anti-Semitism Claims
Confronted with anti-Semitism complaints, Belgium float-makers have no regrets
Poland considers exhumations at pogrom site and Jews object
80 Ethiopian Jews land in Israel
Israel says Pompeo to visit soon, help with gas export plan
UAE Foreign Minister: We seek the containment of the Syrian crisis
Syrian refugees launch legal bid to try Assad for crimes against humanity
IS militants 'caught trying to escape' last Syria enclave
Iraqi and Kurdish authorities are torturing children to confess ISIS membership, report says
ISIS bride on Syria's war: I only saw America killing
Iran sees "strong support" from Europeans, Russia, China
Iran says no chance of negotiations, compromise with US
Iran hopes trade channel skirting U.S. sanctions will work within weeks
Iran bypassing sanctions, secretly smuggling oil, Netanyahu claims
Israel's navy could act against Iranian oil smuggling: Netanyahu
Iranian hackers accused of causing hundreds of millions in damages worldwide
American and British bombs killed more than 200 Yemeni civilians, report says
Trump's Saudi envoy pick: US needs 'strong and mature partnership' with Riyadh
U.S. senators say Saudi crown prince has gone 'full gangster'
Saudi Arabia Faces First-ever Censure at UN Rights Forum
Turkey cannot become an EU member, says EPP's Weber
Erdogan says Turkey will never go back from S-400 deal with Russia
Putin: Russia foiled work of almost 600 spies
India, Pakistan again target army posts, villages in Kashmir
Trump: 'Very disappointed' if North Korea rebuilding missile launch facility
Rep. Maxine Waters attacks Trump as 'unworthy,' slams summit with 'terrorist and killer' Kim Jong Un
EU declares migration crisis over as it hits out at 'fake news'
Italy bulldozes migrant shanty town after deadly fires
Venezuela Gives German Ambassador 48 Hours to Leave the Country
Heavily Armed Soldiers Aborted a Plan to Enter Venezuela by Force
GOP could face emergency vote every 6 months
Ex-Trump fixer Cohen wraps up testimony, hands Congress Moscow papers
Michael Cohen's attorney asked Trump's lawyers about pardon after FBI raid
Ben Carson to step down from Trump's cabinet, says president isn't racist
Tlaib says she'll introduce articles of impeachment against Trump this month
Justin Trudeau vowed to change politics. Now a scandal may doom him.
Europe's electric grid will still work even as the world crumbles: study
6.4 magnitude earthquake hits near L'Esperance Rock, New Zealand
5.7 magnitude earthquake hits near L'Esperance Rock, New Zealand
5.6 magnitude earthquake hits near Ambunti, Papua New Guinea
5.2 magnitude earthquake hits near Kobuk, Alaska
5.2 magnitude earthquake hits near Chongoyape, Peru
5.1 magnitude earthquake hits near Tobelo, Indonesia
5.1 magnitude earthquake hits near L'Esperance Rock, New Zealand
5.0 magnitude earthquake hits near L'Esperance Rock, New Zealand
5.0 magnitude earthquake hits near Tobelo, Indonesia
5.0 magnitude earthquake hits near Volcano Islands, Japan region
5.0 magnitude earthquake hits near Al Qunfidhah, Saudi Arabia
5.0 magnitude earthquake hits near Putre, Chile
Popocateptl volcano in Mexico erupts to 24,000ft
Sabancaya volcano in Peru erutps to 26,000ft
Reventador volcano in Ecuador erupts to 16,000ft
Fuego volcano in Guatemala erupts to 15,000ft
Planchon Peteroa volcano in Chile erupts to 15,000ft
Nevados de Chillan volcano in Chile erupts to 12,000ft
Mayon volcano in the Philippines erupts to 10,000ft
Intense Tropical Cyclone Haleh becomes record-setting storm
Flash floods, snow and rain kill at least 59 in Afghanistan
Despite California's long drought, trillions of gallons of rainwater wastefully flowing into sea
Nearly 2,200 pulses of lightning recorded off Southern California coast in 5 hours, and photos captured it all
Shocking drone footage shows the devastation after a tornado tore through Alabama
Several passengers hurt as cruise ship tilts when hit by sudden 115 mph gust
U.S. deaths from alcohol, drugs and suicide hit highest level since record-keeping began
GOP senator defends mandatory vaccinations after Paul says they're inconsistent with liberty
Wisconsin couple face criminal charges after husband allegedly breaks measles quarantine to go to gym
Alabama judge allows teen to sue on behalf of aborted fetus
Brazil's far-right president slams Carnival, tweets x-rated clip and asks about 'golden shower'
There are no gay people in Malaysia says tourism minister
Pastor abducted by militant Buddhists in Myanmar, second to be captured in 2 months
Tracking Bible Prophecy Headlines - 3/6/2019
Jimmy Carter: Israeli-Palestinian peace impossible with Netanyahu at helm
Right-wing ally of Netanyahu proposes bill to save him from prosecution
Arab Israeli party sues journalist for calling it a 'terror organization'
Will war between Israel and Hamas break out before elections? - analysis
Egypt trying to restore calm in Gaza
Israel said to warn Hamas that attacks from Gaza risk wide-scale military action
2 balloon-borne bombs from Gaza explode in Israeli border towns; no injuries
Israeli planes strike Gaza targets after balloon bombs hit Israeli towns
UN Human Rights Chief Raps Israel Over 'Immediate Dismissal' of Report on Killed Gaza Protesters
UN again delays 'blacklist' of companies doing business with settlements
5 Mosques and Counting on Temple Mount
Waqf rejects Israeli court order to shutter Temple Mount's Gate of Mercy
Commentary: Israel & Jordan's 'Tug of War'
Fatah posts story claiming Jews were willing to bury Russians alive in WWII
Belgian carnival float condemned for featuring anti-Semitic puppets of Jews
Top Democrat Blasts Republican Congressman for 'anti-Semitic' Attack on Trump Investigations
70 years of transcripts from UK's parliament show clear 'obsession' with Israel
Omar the flashpoint as Democrats confront divide over Israel
Ocasio-Cortez Defends Ilhan Omar as anti-Semitism Storm Roils Democratic Party
Commentary: Time for the U.S. to Recognize Israeli Sovereignty in the Golan Heights
Trump: 'I agree 100 percent' with keeping some US troops in Syria
Islamic State's last stand: the Battle for Baghouz – in pictures
Hundreds of jihadists surrender in eastern Syria enclave
Dramatic Footage of Firefight Between Syrian Kurds and ISIS Caught on Tape
Hundreds of children detained over IS links in Iraq
Sulaimani Forum panel discusses Iraq's role in 'new regional order'
US designates Iranian proxy group and its leader as international terrorists
Iran's Rouhani accuses U.S. of trying to change clerical establishment
Iran says no chance of negotiations, compromise with US
Iran, France to swap ambassadors after strained ties
Top US general in Europe: Don't give Turkey F-35 if they buy Russian system
Top US general in Europe seeks more troops, warships to counter Russia
US generals and politicians 'thinking about possibility of nuclear war', Russia's ambassador to Washington says
The Russians are coming, to the Persian Gulf
Russia aims to strengthen ties with Gulf countries in all sectors
Rumours grow of rift between Saudi king and crown prince
No peace in Yemen until south's wish to split with north heard, MPs told
Suicide blast near Afghanistan airport in east kills 16, official says
Pakistan says it intercepted an Indian submarine near its waters, a week after the dogfight over Kashmir
Pakistan starts crackdown against militant groups
With Trump silent, no 'sheriff' in town on Pakistan-India crisis, ex-diplomats say
Trump to Strip India of Special Tariff Status, Escalating Trade Tensions
A close ally is terrified the US will drag it into a 'shooting war' with China in the South China Sea
North Korea Reportedly Rebuilding Rocket Facilities After Trump-Kim Summit Ends at Impasse
Pyongyang 'rebuilding' main satellite launch site, photos show
North Korea food production lowest in more than a decade, UN says
Macron unveils plan for 'European renaissance' ahead of EU elections
Irish Police Join Investigation of Bomb Mailed to London Airports, Rail Station
Social media, comedy replace news as Maduro's grip on media blacks out turmoil in Venezuela
Venezuela crisis: Maduro vows to defeat 'crazed minority'
Venezuela's Maduro looks the other way as his foe Juan Guaido comes home
'Breaking point': US southern border influx surges to 76,000
Record arrests of Illegal-immigrant families on border bolster Trump's emergency claim
Illegal Immigration Under Trump Projected to Surpass Obama Era Levels
Migrant Families Arrive In Busloads As Border Crossings Hit 10-Year High
55 Migrants Transported to U.S. Hospitals Each Day, Say Feds
Company offers to build 234 miles of border wall for $1.4 billion
White Supremacist Propaganda Efforts in U.S. Rose by 182 Percent in 2018
White House tells Dems it won't hand over Kushner security clearance docs
Ivanka Trump could be on next target list from House Democrats: panel chairman
U.S. Credit Card Debt Closed 2018 at a Record $870 Billion
Saudi app used to track women 'not against' Google rules
Tel Aviv trials 'zombie' traffic lights to save smartphone users from themselves
Selfie from 20,000 miles away: Israeli Beresheet snaps first shot in space
An Asteroid the Size of a Jumbo Jet Just Buzzed Safely By Earth
5.8 magnitude earthquake hits near Bouvet Island region
5.7 magnitude earthquake hits near Hinatuan, Philippines
5.6 magnitude earthquake hits near the West Chile Rise
5.1 magnitude earthquake hits near Buldir Island, Alaska
Sabancaya volcanon in Peru erupts to 26,000ft
Popocateptl volcano in Mexico erupts to 22,000ft
Karymsky volcano on Kamchatka, Russia erupts to 17,000ft
Fuego volcano in Guatemala erupts to 15,000ft
Reventador volcano in Ecuador erupts to 15,000ft
Planchon Peteroa volcano in Chile erupts to 15,000ft
Manam volcano in Indonesia erupts to 10,000ft
Evacuations ordered as California faces new flood risk
Italy could be forced to import olive oil because of extreme weather
UK school program promoting LGBT lifestyle to 4-y-o kids shut down after Muslim parents protest
Colorado drops case against Christian baker Jack Phillips for refusing to make transgender cake
Tracking Bible Prophecy Headlines - 3/5/2019
Putin Proposes to Host Netanyahu, Abbas for Israeli-Palestinian Peace Summit, Lavrov Says
Israel denies new Russian offer to host Netanyahu-Abbas peace talks
Palestinian President Slams Trump: 'Encouraging Israel to Be a State Above the Law'
Hamas chief warns Netanyahu against Gaza 'adventure' as violence ratchets up
Hamas again demands money from Israel - After refusing to receive Qatari money for Hamas employees in Gaza, Hamas has a new condition: no money, no calm
In first since 2014, Egypt allows Palestinians to exit Gaza for Mecca pilgrimage
Bennett jabs Netanyahu for being 'scared' of terrorists
Netanyahu, beset by legal woes, launches Likud campaign with solo appearance
Sound Familiar? Netanyahu Tells Likudniks Their Greatest Enemy Is the Media
As Investigators Close In, Netanyahu and Trump Are Following the Same Playbook
A synagogue on the Temple Mount? Activists call for construction to begin
Trump: Ilhan Omar comments are a 'dark day for Israel'
House Dems plan to introduce resolution condemning anti-Semitic comments amid Omar controversy
Swastikas left at former synagogue, kindergarten in eastern France
Vatican to Open Secret Archives on Pope Pius XII, Accused of Turning Blind Eye to the Holocaust
Israel ranked 8th most powerful country in the world
In first, US deploys advanced THAAD missile defense system in Israel
Al-Jubeir: It is premature to determine the return of Syria to the Arab League
Saudi Arabia: Too Early to Reopen Syria Embassy
Zarif resigned after not informed of Assad trip to Tehran, spokesman says
Iran's top leader warns against trusting Europe on nuclear deal
Iran insists Moscow ties 'strong', shrugs off Israel-Russia coordination
Russia Suspends Nuclear Missile Treaty With U.S.
India, Russia to ink $3 billion nuclear submarine deal this week
French police hit with poo bombs at 'yellow vest' protests
Leading Canadian minister resigns over scandal as Trudeau government teeters
George Conway Sees 'Grounds for Impeachment' in Bombshell New Yorker Report on Trump White House
Byron York: House Democrats send message: Impeachment is on
Nadler launches expansive Trump probe says, 'we have to make sure this is not a dictatorship'
Trump on brink of GOP rebellion over emergency declaration
Mitch McConnell: It's clear Senate will vote against President Trump's national emergency
Trump and GOP make 'socialism' the bogeyman of 2020, as Democrats bristle
Ocasio-Cortez's mom left New York City over to property taxes: report
As the web turns 30, is it an 'out-of-control monster'?
France Plans 5% Digital Tax as Governments Chase Internet Giants
NSA Weighs Ending Phone Surveillance Program Exposed by Snowden
Google won't remove Saudi app that lets men track women, report says
These Cameras Can Spot Shoplifters Even Before They Steal
5.9 magnitude earthquake hits near Madang, Papua New Guinea
4.5 magnitude earthquake near Colorado-Utah border
Strong earthquake swarm in Iceland's Bardarbunga volcano
Sabancaya volcano in Peru erupts to 24,000ft
Popocateptl volcano in Mexico erupts to 18,000ft
Fuego volcano in Guatemala erupts to 16,000ft
Reventador volcano in Ecuador erupts to 14,000ft
Planchon Peteroa volcano in Chile erupts to 14,000ft
Manam volcano in Papua New Guinea erupts to 10,000ft
Minnesota: Record Snowfall In February Precedes Record Low Temperatures In March
Denver Weather: Coldest Early March Temps In Nearly 60 Years
Australia breaks weather records with hottest ever summer
Entire Australian town 'all but wiped off the map' in massive bushfire
Coal ash contaminating groundwater nationwide, groups say
'Starbucks on steroids': can America's new weed cafes make smoking social?
Northwestern Neuroscientist Researching Brain Chips To Make People Superintelligent
'Antivaxxers' attack U.S. science panel
Ten years after the 'Berlin patient,' doctors announce a second person has been effectively 'cured' of HIV
Genderless Babies Are the New Craze - 'We Don't Want Our Children Pigeon-Holed'
Age of the autosexual: the people sexually attracted to themselves
Fractured after vote against LGBT clergy, weddings, United Methodists face possible split
Mass arrests of Chinese megachurch members continue; some 'violently beaten'
Kavanaugh slams 'pure discrimination' against churches as court declines to hear religious liberty case
Tracking Bible Prophecy Headlines - 3/4/2019
US closes Jerusalem consulate, demoting Palestinian mission
Palestinians: No role for U.S. in peace after closure of J'lem Consulate
Blue and White said to oppose dividing Jerusalem, evacuating settlement blocs
Hackers scrawl 'Jerusalem is capital of Palestine' across many Israeli web pages
Israel strikes Hamas post in response to Gaza border riot
Two IDF soldiers wounded in West Bank car-ramming; 2 attackers killed
Afghanistan donates $1 million to UN agency for Palestinians
Israel bans Head of Waqf and others from Aqsa mosque
Netanyahu Goes Full Trump, Posts 'Fox & Friends' Clip Claiming 'Israeli Deep State' Behind Pending Indictment
Top prosecutor rejects Netanyahu's claim graft charges are politically motivated
Likud, after AG's decision to indict: 'We're going to war'
After Latest Antisemitic Incident in Strasbourg, Israeli PM Calls for Global Condemnation of Jew-Hatred
New York synagogues prepare for attack
Polish anti-Semitism festers on the internet
Corbyn calls on UK to freeze arms sales to Israel after UN Gaza report
In rare visit to Iraq, Abbas offers Palestinian 'expertise' to help rebuilding
Hezbollah: British ban an insult to Lebanese people
Syria reports Israeli shell fired at town across Golan Heights border
Israel, Russia to cooperate on foreign forces exit from Syria: Netanyahu
Assad wants to be back in the Arab fold. The U.S. stands in the way.
On brink of Syria defeat, ISIS unleashes car bombs
The caliphate is a hellscape of smoke and fire – Isis has nowhere left to go
Iran official warns Gulf countries of uprising if they continue to rely on the US
Turkish interior minister says Turkey spans from Damascus to Medina
Yemen peace process in 'last chance saloon', says Jeremy Hunt
Algerian president announces departure plans after mass protests
Sudanese protests continue despite president's ban
Washington Investigating if Pakistan Downed Indian Warplane With U.S.-made F-16
India-Pakistan border quiet but Kashmir tense amid militancy crackdown
If India and Pakistan have a 'limited' nuclear war, scientists say it could wreck Earth's climate and trigger global famine
As Trump and Kim Met, North Korean Hackers Hit Over 100 Targets in U.S. and Ally Nations
Trump blames Cohen testimony for failed deal with North Korea
China to endorse new tech law in bid to defuse Trump trade war
Trump's ordering security clearance for Kushner 'an abuse of power,' lawmaker says
U.S. House panel launches probe into possible obstruction by Trump
Over 60 Trump-related documents to be requested from WH, House Judiciary Committee Chairman Jerrold Nadler says
Emboldened Democrats set stage for post-Mueller world
Mueller's Final Report Will Ignite an Epic War Over Disclosure
Hillary Clinton says country is in 'full-fledged crisis' during speech in Selma to mark 'Bloody Sunday'
Jewish Democrats condemn W. Virginia poster linking Muslim congresswoman to 9/11
Alexandria Ocasio-Cortez Calls On Leaders To Denounce "Blatant" Islamophobic Attacks on Ilhan Omar
Donald Trump Is Less Interested in Terrorism Threats At Intelligence Briefings, Complains His 'Generals Don't Understand Business': Report
Rand Paul to vote to block emergency declaration, forcing Trump veto
Bolton Claims Trump's Venezuela Strategy Goes Back to the Monroe Doctrine
Venezuela's Guaido urges supporters to protest
It's so dangerous to police MS-13 in El Salvador that officers are fleeing the country
5.4 magnitude earthquake hits near L'Esperance Rock, New Zealand
Sabancaya volcano in Peru erupts to 23,000ft
Popocateptl volcano in Mexico erupts to 17,000ft
Fuego volcano in Guatemala erupts to 16,000ft
Planchon Peteroa volcano in Chile erupts to 15,000ft
Reventador volcano in Ecuador erupts to 14,000ft
Karymsky volcano on Kamchatka, Russia erupts to 13,000ft
Poas volcano in Costa Rica erupts to 12,000ft
Toronto under extreme cold weather alert as temperature set to plunge
Blistering winds turn Upstate New York homes into 'ice houses' along Lake Ontario
UK Weather: Brace Yourselves, 'Blood Rain' Is Coming After Warmest February On Record
What is 'blood rain'? The weather phenomenon expected to hit UK after winter wildfires
At least 23 dead after tornadoes touch down in Alabama and Georgia
The Weirdly Quiet Sun May Get Even Quieter
Company uses 3D printer to create steak
Vaccination deniers gaining 'traction' on social media, health chief warns
Fury as ex-Olympian Sharron Davies says trans women should not compete in women's sport
Husband and wife co-pastors are trending, but scholars dispute whether it's biblical
Scammers posing as pastors: Churches nationwide issue urgent warning
Tracking Bible Prophecy Headlines - 3/3/2019
US to merge Jerusalem consulate with embassy on Monday in blow to Palestinians
"Deal of the century" or a plan doomed to failure?
Ex-top regulator, former personal lawyer reportedly to testify against Netanyahu
Can Netanyahu survive his own Trump-style 'witch hunt'?
For first time in poll, Gantz pulls slightly ahead of Netanyahu as pick for PM
Netanyahu indictment decision sparks rallies from supporters, opponents
Bennett backs PM, but won't support law to give him immunity from graft charges
Likud MK blasts PM for 'trying to assassinate public trust' in law enforcement
Texas blacklists Airbnb over West Bank settlement boycott
Toppling of Strasbourg synagogue memorial sparks outcry against anti-Semitism
Palestinian suspect in teen murder 'bought yarmulke to enter Israel undetected'
Opioid Crisis Engulfs Gaza as Poverty Soars
Iran condemns UK for listing Hezbollah as a terrorist organization
Censured by Britain, Hezbollah is bigger than ever in Beirut
Ten ISIS Militants Executed by Rival Jihadists in Northern Syria
As Prices Soar, Erdogan Woos Voters With Vegetables at Cut Prices
Jeremy Hunt: Strategic partnership with Saudi Arabia helps keep UK safe
Saudi Arabia Is Said to Have Tortured an American Citizen
US special forces train troops in African nation facing twin terror threat
U.S. and South Korea to halt military exercises in interest of diplomacy with North Korea
Trump says N.Korea has no economic future if it keeps nuclear weapons
Pence: 'Trump will stand firm until we achieve the complete denuclearization of North Korea'
Lavrov condemns 'flagrant interference' by US in Venezuela
'Sanctuary' cities are getting their grants despite threats
The US just officially hit the debt ceiling, setting up another high-stakes showdown for the fall
Trump's Base Clings Tight Despite Rising Tide of Troubles
Trump slams Mueller, mocks critics in fiery two-hour speech
'Lock her up' chant erupts at CPAC after Trump jokes about Russia, Clinton's emails
Trump, on CPAC stage with Berkeley assault victim, promises executive order on campus free speech
Trump ridicules 'socialist' Democrats, other foes in rhapsody to conservatives
Poster connecting Rep. Ilhan Omar to 9/11 terror attacks ignites outrage at West Virginia capitol
Facebook sues over sales of fake accounts, likes and followers
5.6 magnitude earthquake hits near Davila, Philippines
5.5 magnitude earthquake hits near San Antonio, Chile
5.3 magnitude earthquake hits near Izu Islands, Japan region
Sheveluch volcano on Kamchatka, Russia erupts to 23,000ft
Popocateptl volcano in Mexico erupts to 22,000ft
Fuego volcano in Guatemala erupts to 17,000ft
Reventador volcano in Ecuador erupts to 16,000ft
Planchon Peteroa in Chile erupts to 15,000ft
Karymsky volcano on Kamchatka, Russia erupts to 12,000ft
Sakurajima volcano in Japan erupts to 10,000ft
Having become a strong tropical storm, Haleh is located 2065 kilometers from Reunion
Major weekend winter storm packing heavy snow begins 2,500-mile cross-country sprint
4 months' worth of rain in 30 hours floods desert city of Kandahar, Afghanistan - At least 20 killed, 2000 homes damaged
Massive floods hit Israel and Jordan after more than a month's worth of rain in 24 hours
'Godzilla' El Nino in 2015-16 to blame for worldwide surge in cases of killer viruses including dengue fever, cholera and plague
New York raid recovers enough fentanyl to kill nearly 2 million people
'If the heartbeat is detected, the baby is protected': Anti-abortion bill gains momentum in Texas
Kensington Palace Shuts Down The Meghan Markle and Prince Harry 'Gender Fluid' Baby Rumors
Despite City's Positive Outlook On Crime Numbers, NYPD Reports Murders & Rapes Soaring In 2019
3 big US churches in turmoil over sex abuse, LGBT policy
Tajikistan: Children barred from attending church, 5,000 Bible verse calendars burned
At Least 32 Christians killed as mob burns homes, church in Nigeria
Tracking Bible Prophecy Headlines - 3/2/2019
Graft accusation piles pressure on Israel's Netanyahu as election looms
Netanyahu Still Poised For Israel Election Win Despite Indictment
A serious blow to Likud, Netanyahu won't be able to form coalition - poll
Caroline Glick: It's All Politics: Why Netanyahu Is Likely to Beat the Rap and Keep Leading Israel
Bret Stephens calls Netanyahu the 'Nixon of Israel,' says he should resign
Palestinians are not particularly interested in the Israeli elections
Hamas official: We'll cleanse 'Palestine' of Zionists
Some 8,000 Palestinians demonstrate along the Gaza border
Explosive device tied to balloon causes damage to house in south
Islamic Jihad shows off tunnels, rocket workshop on Iran TV
Iran hails chess player who refused to face Israeli
Kurdish-led Syria force resumes assault on last IS holdout
Defiant women and dying children: Isis' desert legacy
Chemical weapons agency: 'toxic chemical' used in attack on Syrian rebel town last April
Chlorine used in 2018 attack on Syria's Douma: Chemical weapons watchdog
US offers $1 million reward to find bin Laden son
Bin Laden's Son Stripped of Citizenship, Saudi Announces Days After U.S. Sanctions
US military says airstrike in central Somalia kills 26 al-Shabab extremists
Algeria protests: Thousands denounce president's bid for fifth term
Algerian police fire teargas as tens of thousands protest against president
Taliban Assault Kills at Least 23 Afghan Troops
700 Afghan Women Have a Message: Don't Sell Us Out to the Taliban
Pakistan frees captured Indian pilot in 'gesture of peace'
Crisis may be easing, but nuclear threat still hangs over India and Pakistan
India, Pakistan resume shelling in Kashmir; 6 civilians killed
North Korea spent most of Trump's first year in office perfecting its nuclear arsenal. Here is a timeline
Even Before Trump and Kim Met, Nuclear Talks Had Run Aground
Iran's Zarif derides Trump over North Korea summit failure
'Kim and his evil regime are responsible for the death of our son', Otto Warmbier's parents say
Otto Warmbier: Trump says he believes Kim Jong-un was unaware of torture
Pompeo: US to make sure China can't blockade South China Sea
U.S. increases pressure on Maduro with new sanctions, revokes visas of associates
Warding off hunger, Venezuelans find meals in garbage bins
Canada's Trudeau shuffles cabinet amid scandal
Justin Trudeau's disgrace is like watching a unicorn get run over
House panel demands Kushner clearance details from White House
Donald Trump's epically bad week
Part of Michael Cohen's testimony could spell trouble for Trump in Mueller's investigation
Chris Christie: Michael Cohen is a 'tour guide' for New York prosecutors investigating Trump
Lynne Patton, Trump official at Cohen hearing, claimed he only 'turned' when Mueller threatened wife
House Dems ramp up efforts to get Trump's tax returns, will 'take all necessary steps'
Unhappy with Trump and populists, Kochs for first time will intervene in GOP primaries
Chief Justice Roberts' recent votes raise doubts about 'conservative revolution' on Supreme Court
Wikileaks Veteran: I 'Cooperated' With Feds 'in Exchange for Immunity'
Dr. Seuss books are 'racist,' new study says. Should kids still read them?
Charlie Kirk: Media Ignores Real Hate Crime When the Victim Is Conservative
Malls Take a 48-Hour Beating as Retailers Cull Over 300 Stores
6.0 magnitude earthquake hits near Nemuro, Japan
5.2 magnitude earthquake hits near Panguna, Papua New Guinea
5.2 magnitude earthquake hits near Ovalle, Chile
Reventador volcano in Ecuador erupts to 21,000ft
Popocateptl volcano in Mexico erupts to 19,000ft
Planchon Peteroa volcano in Chile erupts to 16,000ft
Nevados De Chillan volcano in Chile erupts to 16,000ft
Fuego volcano in Guatemala erupts to 15,000ft
Karymksy volcano on Kamchatka, Russia erupts to 10,000ft
March roars in like a lion: Millions to endure coast-to-coast snow, then 'punishing' blast of record cold
A February to remembrrr in L.A.: It never even reached 70 degrees
March madness: More storms are lining up to drench Southern California
More wet weather to inundate an already flooded California
'Worst I've seen': As river recedes, Guerneville assesses flood damage
Storm Freya to lash western Europe with rain and wind Sunday and Monday
How the Weather Gets Weaponized in Climate Change Messaging
Philippines to charge officials of Sanofi, government over dengue vaccine
House Rep. Schiff calls Amazon's anti-vaccination content 'direct threat to public health' in letter to Bezos
Progress on HIV prevention has stalled, warns CDC
CRISPR offshoot still makes mistakes editing DNA, raising concerns about its medical use
HHS Extends Contract to Make 'Humanized Mice' With Aborted Baby Parts for Another 90 Days
Alaska mayor vetoes law granting LGBTQ anti-discrimination protections
Student who lost track championship to transgender athletes speaks out
The US government is warning Americans that if they visit the Bahamas they could be at risk of sexual assault and violent crime
France urges Vatican to remove diplomatic immunity of envoy after sex abuse charges were filed against him
Tracking Bible Prophecy Headlines - 3/1/2019
Netanyahu to stand trial for bribery, fraud and breach of trust, pending hearing
'You knew you were taking a bribe': The specifics of Netanyahu's alleged crimes
With Netanyahu indictment cast, what happens now? Not much (pending a hearing)
Netanyahu's legal war will wait; it's his political life he's fighting for now
Netanyahu campaign calls indictment decision 'attempted political assassination'
Facing bribery charges, Netanyahu decries 'political plot' to topple him from power
Netanyahu: AG recommendations are 'unprecedented witch hunt'
Netanyahu vows to refute 'vile charges,' urges Likud voters to stick with him
Netanyahu, unfazed by indictment, vows to be prime minister for years
After AG's decision, left calls on PM to resign while right backs him up
Gantz appeals to Netanyahu to put Israel's interests first and 'resign'
Gantz calls on Netanyahu to resign, saying Israel can't have a 'half-time prime minister'
US Sen. says allegations against Netanyahu are 'serious'
Putin hopes Israel ties will continue to grow despite Netanyahu's 'situation'
How evangelical-supported group has helped 750,000 Jews migrate to Israel
Ex-judge, others jailed over cover-up of Argentina Jewish center attack probe
UN says Israel's killings at Gaza protests may amount to war crimes
Hamas calls for Israel to be held accountable for alleged war crimes in Gaza
Israel slams 'hostile' and 'biased' UN report on Gaza deaths
UN Human Rights Council Derided as 'Dangerous Joke' After Issuing Anti-Israel Report on Gaza Border Violence
PLO's Erekat calls on Iran to act as a 'responsible state'
IRGC commander: Iran plans to 'break America, Israel and Saudi Arabia'
Iranian threat puts Israeli-Russia relations on track
Russian train displays Syria War spoils to show Russian People
Trump says all Islamic State territory retaken, contradicting allied commander
Trump surprises allies, claims US-backed forces reclaimed 100% of ISIS territory in Syria
US-backed SDF expects 'fierce battle' in final ISIS enclave
The Islamic State is dying ... but believers in its radical ideology live on
Death toll from Al Shabaab suicide car bomb in Somalia rises to 29
Turkey launches 'Blue Homeland' naval drill
Fethullah Gulen: Erdogan has destroyed Turkish democracy
U.S. lawmakers press for oversight of any Saudi nuclear deal
Four killed in Taliban attack on US-Afghan base in Helmand
Pakistan Will Release Captured Indian Pilot on Friday as a 'Peace Gesture,' Says PM
Why China doesn't want to get caught in the middle of a India-Pakistan conflict
Pompeo: US worried over Chinese moves threatening navigation
#TrumpFail Trends on Twitter After North Korea Summit Falls Apart
Hannity defends Trump ending Kim summit early, says media should read 'The Art of the Deal'
U.S. and North Korea offer contradictory accounts of why the Trump-Kim summit collapsed
S.Korea to work with U.S. and N.Korea after failed nuclear talks
Limited Trump-Kim nuke deal possible - War could kill millions
Unidentified Men Entered North Korea's Embassy in Madrid, Bound and Gagged Staff, and Stole Computers
Venezuela's opposition leader says he will begin exercising his 'duties as president'
U.S., Russia fail in rival bids for U.N. action on Venezuela
Republicans pressure Trump to back down on border emergency
Trump ordered Kushner be given security clearance despite concerns
Donald Trump slams Michael Cohen testimony as 'shameful,' accuses him of lying
Trump Derides 'Fake' Hearing but Says Cohen Truthful on 'No Collusion'
Michael Cohen Makes History - There's no precedent for such an attack on the essential nature of an American president
Democrats eye new inquiries, witnesses after Cohen testimony
House Democrats to Probe Trump Attacks on FBI, Courts, Media
Dems look to steer clear of impeachment talk after Cohen testimony
Trump adviser asks supporters to 'put socialism on trial'
Trudeau and Wilson-Raybould: The scandal that could unseat Canada's PM
In 30 days, the Brexit mayhem will get even worse
Macron says EU may block UK's Brexit plan: 'The time has come for the British to make choices'
Stock market wipes away $1 trillion from billionaires in 2018
China lost 161 billionaires because its stock markets tanked
There's been a mysterious surge in $100 bills in circulation, possibly linked to global corruption
Facebook and Google will be punished with giant fines in the UK if they fail to rid their platforms of toxic content
Deep earthquake with magnitude 7.1 strikes southern Peru
5.8 magnitude earthquake hits near Macquarie Island, Australia
5.5 magnitude earthquake hits near Anatuya, Argentina
5.2 magnitude earthquake hits near Sarangani, Philippines
5.1 magnitude earthquake hits near Gisborne, New Zealand
Strong earthquake swarm 100 km north of Kolbeinsey island
Popocateptl volcano in Mexico erupts to 22,000ft
Reventador volcano in Ecuador erupts to 16,000ft
Fuego volcano in Guatemala erupts to 14,000ft
Sheveluch volcano on Kamchatka, Russia erupts to 14,000ft
Karymsky volcano on Kamchatka, Russia erupts to 12,000ft
Sakurajima volcano on Japan erupts to 12,000ft
Planchon Peteroa volcano in Chile erupts to 12,000ft
Manam volcano in Papua New Guinea erupts to 10,000ft
Multiple People Rescued in Floods as Heavy Rainfall Continues in Eretz Yisrael (Israel)
1,200 students rescued from Jerusalem school cut off by flooding
Section of West Bank barrier near Jerusalem collapses in rainstorm
India, Pakistan brace for more flooding, mountain snow as new storm targets Kashmir
At least 50 dead after intense rain plague northern, central coastal regions of Peru
Deadly California floods swamp 2,000 homes, turn 2 towns into 'islands'; record snow hits Sierra
Vineyards become swamped following heavy rain in California wine country
'Februburied': Record snowfall stacks up in Sierra Nevada at Truckee Tahoe resorts
PG&E likely started the Camp Fire and expects a $10.5B impact to its bottom line, it tells regulators
Experts On High Alert After Dead, Sick Dolphins Wash Ashore On Calif. Coastline
Cue the X Files Music: Rare Fish Never Seen in Northern Hemisphere Washes Up in Santa Barbara
Cory Booker, other 2020 Dem presidential hopefuls introduce federal marijuana legalization bill
World Health Organization "deeply concerned" over attacks on Ebola clinics
UN warns of 'complacency' as measles cases soar worldwide
Arizona Lawmaker Kelly Townsend Compares Vaccines to Communism
House Republicans move to fast-track anti-abortion bill on heels of Virginia debate
Georgia Gov. Kemp backs bill to ban abortion if Roe v. Wade is overturned
Planned Parenthood of Illinois could lose millions over new rule surrounding abortion
An 11 year-old girl was forced to have a C-section in Argentina, after she didn't get permission for an abortion in time
Meghan Markle says she plans to raise child with 'fluid approach to gender'
Click here to retun to "Tracking the Birth Pangs" page.