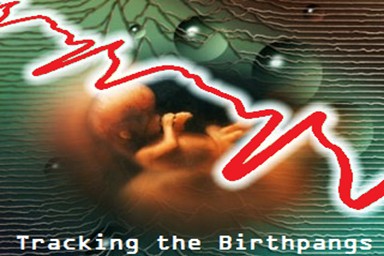 July 2018 Headlines
"Tracking Bible Prophecy" headlines can also be found on
Facebook
Tracking Bible Prophecy Headlines - 7/31/2018
US ambassador makes rare visit to settlement, after terror attack
Incendiary balloon lands near Be'er Sheva hospital
Catholic Church in Jerusalem slams nation-state law, urges Christians to protest
Eight former police chiefs urge government to change nation-state law
Rivlin on the Nationality Law: 'we understands the feelings of the Arab citizens'
Zuckerberg's stance on Holocaust denial is 'dangerous,' Trump appointee says
'Israel's security is very important to Russia'
Israel trying to prevent a massacre of Syrians on Golan Heights border
Report: Israel Warns Assad Not to Massacre Civilians in Southern Syria
Amid Assad offensive, Israel said to close border for Syrians seeking treatment
Syria boots IS from Golan Heights, retaking full control of frontier with Israel
36 women, children kidnapped by ISIS during attacks on Syria's Sweida
Russian military shoots down drone controlled by Syrian rebels
Russian ambassador to Israel: We can't force Iran to leave Syria
Trump warns Iran can't be allowed to have nukes
Trump says he is willing to meet Iran's Rouhani with no preconditions
Pompeo lists conditions for talks with Iran, just hours after Trump said he had no 'preconditions'
Iran Outlines Preconditions for Potential Meeting With Trump
As rial crumbles, Iran rebuffs 'speculation' it may hold talks with US
Trump Pulling US Out of Iran Deal Will Hurt Christian Ministries Sharing the Gospel, Group Says
Turkey says cannot accept threatening language from the US
Roadside bomb hits Afghan bus, killing 11, wounding 40
Impatient Trump drives U.S. push for peace talks in Afghanistan
North Korea's missile program reportedly continues after Trump and Kim Jong Un's pledge to promote 'peace and prosperity'
US detects new activity at N.Korea factory that built ICBMs
Report: North Korea building new missiles that can reach U.S.
U.S.' Pompeo warns against IMF bailout for Pakistan that aids China
Trump-Supporting Soybean Farmers Say They'll Gladly Suffer 'To The Death' For His Trade War
A new study estimates Bernie Sanders' 'Medicare for all' plan would cost $32.6 trillion over 10 years
Like it or not, America is now seriously debating socialism
Venezuela's inflation will hit 1 million percent. Thanks, socialism.
Brexit Plans Raise Fears of Food Shortages and Jammed Ports
U.S. government on course to borrow the most money since the financial crisis
US Debt Sales To Surge: Treasury Raises 2018 Borrowing Need To $1.33 Trillion
The market is dealing with something it's never seen before (bond-buying activity, called quantitative easing) and that has Jamie Dimon worried
Correction Worse Than February Is Looming, Morgan Stanley Says
This 'prophet of doom' predicts stock market will plunge more than 50%
Twitter hires academics to monitor its 'health' and combat hate speech
Trump's 'fake news' rhetoric crops up around the globe
Rudy Giuliani: 'I don't even know if that's a crime, colluding about Russians'
333 passengers taken off plane at Orlando airport after bomb comment, fight, official says
Lawmakers want answers about TSA program that tracked Americans
TSA calls reports it's surveilling ordinary Americans 'ridiculous'
At South Korean beaches and swimming pools, a war against tiny spy cameras
Large Hadron Collider Accelerates Whole Atoms for the First Time
NASA's Space-Suit Drama Could Delay Our Trip to the Moon
5.4 magnitude earthquake hits near Alotau, Papua New Guinea
Sabancaya volcano in Peru erupts to 27,000ft
Reventador volcano in Ecuador erupts to 15,000ft
Semeru volcano in Indonesia erupts to 14,000ft
Negra, Sierra volcano on Galapagos erupts to 11,000ft
Ebeko volcano in the Kuril Islands erupts to 10,000ft
Weird Volcanoes Are Erupting Across the Solar System
Jongdari targets eastern China with flooding rain after injuring at least 24 in Japan
Myanmar floods force more than 100,000 to flee homes
Northern California wildfire 9th most destructive in history
Relentless heat to feed California firestorm as Carr Fire death toll reaches 6
2 more towns ordered to evacuate as fires grow
Supreme Court rejects Trump bid to halt climate change case
Worst Red Tide In More Than a Decade Leaves Droves of Animals Dead on Southwest Florida Beaches
Emergency preparedness drill exposes gaps in response after mock virus 'kills' 900M
Libraries become unlikely front in opioid epidemic
Transgender Madness: Surgeon Performs Mastectomies on 14-Year-Old Girls
Sessions: US culture 'less hospitable to people of faith'
Tracking Bible Prophecy Headlines - 7/30/2018
As U.S. pushes for Mideast peace, Saudi king reassures allies
Saudi king backs Palestinian stance on Trump's peace plan
Saudi king tells U.S. that peace plan must include East Jerusalem as Palestinian capital
Sissi urges Israeli public to seize 'a great opportunity for peace'
A self-declared leftist wages war on the Palestinian 'right of return'
Palestinian Teen Ahed Tamimi After Her Release: 'Resistance Will Continue Until Occupation Ends'
Newly released minutes show US pressure on Israel to leave West Bank in '78
Israeli Navy Intercepts Gaza-Bound Boat Belonging to Hamas-Linked 'Freedom Flotilla'
7 fires break out in Gaza border region due to incendiary balloons
Petition Urging UN to Condemn Hamas for Eco-Terrorism Gains Thousands of Signatures
Egypt Signals Cautious Optimism as It Mediates Hamas-Israel Talks Over Gaza
Lieberman in Southern Command: 'We need to be ready for every scenario'
Netanyahu: Left criticism of Nation-State Law 'absurd'
Netanyahu on Nationality Law: 'The law doesn't detract at all from the individual rights of anybody'
Netanyahu to Likud members: 'Do not apologize for Nationality Law, fight for the truth.'
Mike Pence 'sickened and appalled' by anti-Semitic graffiti on Indiana synagogue
With bomb plot on Jerusalem, latest 'Mission: Impossible' flick shoots to No.1
Saudi Arabia welcomes 25,000 Yemeni Hajj pilgrims
Yemeni-American Commits Suicide After Trump Travel Ban Bars His Family
Iranian Foreign Minister: Iran and Europe are making progress with the Nuclear Deal
Iran's rial hits record-low 100,000 to the dollar
In latest English-language video, Netanyahu asks the world to help Iran
Russia Rapidly Expanding Navy With 26 New Ships By End of 2018, Putin Says
Echoes of Venezuela: Ortega relies on street gangs to crush Nicaraguan government rebellion
Julian Assange looks for deal to end 'diplomatic isolation'
Buckle your seatbelts for 100 days of political drama before midterms
100 days until midterms, and Trump threatens government shutdown
Trump threatens to 'shut down' government unless Democrats agree to fund Mexico wall
Trump fires back at 'insane' media after NY Times publisher calls rhetoric 'divisive' and 'dangerous'
White House economic adviser: Trump 'inherited a completely broken world trading system'
Munich airport cancels 200 flights after intruder alert
5.3 magnitude earthquake hits near Volcano, Hawaii
5.3 magnitude earthquake hits off the coast of Oregon
Lombok earthquake: more than 500 climbers trapped on Indonesia volcano
Sabancaya volcano in Peru erupts to 26,000ft
Karymsky volcano on Kamchatka, Russia erupts to 10,000ft
Ebeko volcano in the Kuril Islands erupts to 10,000ft
Death toll mounts as wildfires rage across California
Heatwave Scorches Europe, Causes Forest Fires, Warrants Barbecue Bans
Firefighters in Europe face another obstacle as forest fires rage: unexploded WWII ammunition
Death toll from fires in Greece climb to 91 as investigation points toward arson
Patient evaluated for potential - but unlikely - case of Ebola at Denver Health
Trump: People crossing border use children for 'sinister purposes'
Report: Records show scores of allegations of sexual misconduct at shelters for immigrant kids
Pope Francis Strips US Cardinal of Title, Orders Life of 'Seclusion' Amid Sex Abuse Accusations
Tracking Bible Prophecy Headlines - 7/29/2018
U.N. and Egypt pressure all sides to halt Gaza violence
Abbas: Palestinians planning 'fateful and dangerous decisions'
Activists on flotilla heading to Gaza vow non-violent resistance
Incendiary balloons from Gaza spark fires at college and kibbutz
Palestinians say 2 killed in overnight airstrike in Gaza
12-year-old Gazan said shot by IDF had played a 'martyr' in viral film
Arab Israeli leader says Abbas will help fight nation-state law
Arab lawmaker from Zionist Union quits Knesset to protest nation-state law
180 Israeli writers ask Netanyahu to nix Nationality Law
Northern Exposure: Israel's stability in question amid Russia's offer
With ISIS Gone, Farmers Struggle to Revive What Was Once Iraq's Breadbasket
Egypt court sentences 75 to death over 2013 pro-Morsi protests
Trump Says U.S. to Impose 'Large Sanctions' on Turkey Over Pastor's Detention
Erdogan: US will lose 'sincere partner' Turkey if it imposes sanctions
Turkish president's spokesman: US needs to take Turkey's security concerns 'seriously'
Turkey, US relations can be saved, presidential spokesman says
Iran woos local investors as US sanctions loom, currency falls
More than 1,500 people died trying to reach Europe in 2018: UN
Iran's threat to close Strait of Hormuz is 'serious' - senior official
StormBreaker: Powerful bomb penetrates bad weather, spells bad news for bad guys
Russian Hackers Are Targeting America's Power Grid, Intelligence Officials Warn
An obscure federal law may give corporations immunity from lawsuits over terrorism
Army on standby for no-deal Brexit emergency
Therapists say they've seen a rise in anxiety under Trump: report
Ted Cruz Defends Conspiracy Theorist Alex Jones, Asks Who Made Facebook the 'Arbiter of Political Speech'
Apple and Amazon lead the pack to $1 trillion market value
Amazon face recognition wrongly tagged lawmakers as police suspects, fueling racial bias concerns
Tech firms should be made liable for 'fake news' on sites: UK lawmakers
The $120-billion reason we can't expect Facebook to police itself
At least 10 dead, 40 hurt as 6.4 quake hits Indonesia island
6.0 magnitude earthquake hit near Palue, Indonesia
5.6 magnitude earthquake hit near Raoul Island, New Zealand
5.4 magnitude earthquake hit near Obelobel, Indonesia
5.3 magnitude earthquake hit near Lelongken, Indonesia
5.3 magnitude earthquake hit near Volcano, Hawaii
5.1 magnitude earthquake hit near Kimbe, Papua New Guinea
Sabancaya volcano in Peru erupts to 24,000ft
Reventador volcano in Ecuador erupts 15,000ft
Turrialba volcano in Costa Rica erupts to 12,000ft
Karymsky volcano on Kamchatka, Russia erupts to 12,000ft
Ebeko volcano in the Kuril Islands erupts to 12,000ft
No End in Sight for Kilauea Volcano Eruption
Typhoon Jongdari Makes Landfall In Japan As The Nation Reels From Record Floods And Heat
Wildfires rage across Europe as countries battle intense heat wave
Fire in Northern California so big it is making it's own weather
California wildfire: Two children among five dead and 17 missing as disaster intensifies
Scientists warn New Ebola strain found in West Africa has potential to infect humans
Desperate Venezuela HIV patients, unable to get life-saving drugs, try DIY remedies
Growing homophobia will fuel the HIV epidemic, experts fear
Chick-fil-A's Canadian expansion sparks pro-LGBTQ protests
Tracking Bible Prophecy Headlines - 7/28/2018
PM said to tell ministers of new 'unprecedented' diplomatic initiative in Gaza
UK to double aid to Gaza and West Bank in bid to boost Palestinian export trade
PLO to discuss calls for severing ties with Israel
Palestinian politicians come out against PA's boycott of US
Gaza teen said to die of wounds from border clashes
UN envoy to Mideast: Death of Palestinian teen is 'shocking, tragic'
Liberman to Hamas: 'If we get Code Red sirens here, it'll get deep red in Gaza'
Intelligence Report: How long can a full-scale Gaza war be kept at bay?
IDF said to raid West Bank town of terrorist who carried out Adam stabbing
Fireworks discharged near Jerusalem's al-Aqsa, Israel police move in
Police enter Al-Aqsa Mosque, clash with worshipers in Temple Mount riots
Jordan condemns brief Temple Mount closure
Hamas calls on Muslims to defend al-Aqsa mosque
Finance minister says 'hastily' passed nation-state law is mistake, needs fixing
Commentary: Israel gets the nation-state right while the west fumbles with identity
Munich begins swapping out 'disrespectful' Holocaust memorials
Report: Facebook Still Allows Anti-Semitic, Holocaust-Denying Posts
Britain's Labour Party suspends councillor for Facebook post saying Jews drink blood
Military Affairs: Can Israel handle a multi-front war?
Double whammy: Female IDF officer downs Syrian jet and drone
Pro-Assad Syrians celebrate regime's return to Israel border
Russia and West spar over reconstruction of Syria
Syrian Kurdish group: Damascus government agree to negotiate end to violence
Syrian Kurds say they will 'chart roadmap to decentralized Syria' with Damascus
UN verifies over 7,000 child casualties in Syria since 2013
New protests in Iraq with demonstrators accusing leaders of being 'corrupt'
US said weighing military action amid Iranian threats to Middle East waterways
Trump seeks to revive 'Arab NATO' to confront Iran
Mattis: US goal to change Iran behavior in Middle East, not regime change
Calls for fresh elections in Pakistan as US criticizes 'flaws' ahead of vote
Putin says Trump can 'be my guest' in Moscow, White House welcomes idea
Trump thanks Kim for fulfilling promise on Korea war remains
Schumer asks George W. Bush for help as Democrats try to derail court nominee
Radioactive pollution leaked through floor of South Carolina nuclear fuel plant
33 Spectacular Photos Of The Longest Full 'Blood Moon' Of The Century
Century's longest 'blood moon' stokes doomsday fears
5.6 magnitude earthquake hits near Raoul Island, New Zealand
5.3 magnitude earthquake hits near Intipuca, El Salvador
5.0 magnitude earthquake hits near Izu Islands, Japan region
Sabancaya volcano in Peru erupts to 22,000ft
Reventador volcano in Ecuador erupts to 14,000ft
Ebeko volcano in the Kuril Islands erupts to 11,000ft
Karymsky volcano on Kamchatka, Russia erupts to 10,000ft
Aoba volcano on Vanuatu erupts to 10,000ft
State of emergency in Vanuatu as volcanic ash blacks out sun
Vanuatu Island of 10,000 Evacuated Again After Volcano Erupts, Triggers New State of Emergency
Typhoon Jongdari to batter Japan, end deadly heat wave this weekend
Typhoon Jongdari Threatening Previously Flooded Areas in Japan
Strong Typhoon Jongdari heading to rain-ravaged western Japan
Evacuation orders issued as Japan braces for typhoon
Monsoon rains collapse houses in northern India, killing 37
Flash flooding slams Athens, Greece, following deadly wildfires
Deadly Northern California wildfire 'taking down everything in its path,' spawning 'firenadoes'
California fire forces on-air evacuation of TV anchor: 'I've never seen anything like it'
Massive California fire jumps over river and roars into city of 95,000 people
Carr Fire update: 38,000 evacuated, 500 buildings burned as blaze ravages Redding area
Massive Sandstorm Engulfs Golmud City in China
2018's global heat wave is so pervasive it's surprising scientists
Climate change driven by humans made heatwave 'twice as likely'
Intelligent Designer Babies? Most believers favor CRISPR medical technology for fixing health conditions before birth, but not after it
Mutated HIV strains in Canada may cause quicker illness, study finds
Les Moonves and CBS Face Allegations of Sexual Misconduct
After decades of silence, nuns talk about abuse by priests
Tracking Bible Prophecy Headlines - 7/27/2018
Hamas official urges killing of Zionist Jews, praises 'peaceful' Gaza protests
Incendiary balloons spark fire next to pool in Gaza-area community
3 wounded, 1 critically, in stabbing attack in settlement; terrorist killed
Settlement in shock after father-of-two Yotam Ovadia killed in terror attack
After deadly attack, IDF sends more troops to West Bank, raids expected
Erdan: Israel on cusp of wider campaign in Gaza
Hamas on 'highest alert,' warns enemy will 'pay in ?blood'
Lieberman: Best answer to terror is settlement expansion
Liberman advances plans for 400 new homes in terror attack settlement
Rivlin: We will not allow terrorism to raise its head
Greenblatt: When will Abbas condemn the violence?
Top US official calls on Abbas to condemn 'barbaric' settlement attack
Netanyahu turns down Russian offer of summit with Abbas
US throws cold water on reports of Abbas cooperation
Abbas's Fatah: Israel planning to destroy Al-Aqsa Mosque
Saudi Arabia deposits $80 mln to support Palestinian Authority budget
White House Promises Trump's Middle East Peace Plan Will Be 'Most Detailed Ever'
Jewish? Democratic? Nation-state law raises questions over Israel's purpose
Netanyahu seeks to mollify Druze MKs enraged by nation-state law
Romania minister apologizes for comparing burning of diseased pigs to Auschwitz
Mike Pence condemns anti-Jewish attacks in Europe
Jordanians rally against 'normalization' with Israel over gas pipeline
Regime fighters raise Syrian flag at crossing with Israel
Islamic State firing at Israel in bid to draw it into Syria - ex intel chief
Islamic State attack leaves Syrian Druze reeling from largest losses of war
Syria's Assad says Russian military needed in Syria long-term
Syrian Kurdish-backed council holds talks in Damascus for the first time
Iraq's protests continue while bracing for Friday's 'March of a Million'
Egypt is winning battle against Islamic State in Sinai - but only temporarily
'Fake news' becomes tool of repression after Egypt passes new law
Australian PM Turnbull says 'no reason to believe' Trump is planning Iran strike
Iranian Senior General: If the US starts a war, Iran will finish it
Senior Iran military chief tells Trump: 'We're ready to stand up against you'
Iranian general warns Trump that 'nation of martyrdom' is waiting for him
Iran general warns Trump war would 'destroy all you possess'
Iranian attacks on US interests in the Gulf more likely than ever after hostile tweets
Iran's Suleimani threatens Trump: 'The Red Sea is no longer secure'
Saudi Arabia halts oil exports via the Red Sea after Iranian threats
Report: Iran using German companies to finance war in Yemen
American pastor detained in Turkey moved to house arrest
Trump threatens to sanction Turkey if they don't release US pastor
Turkey calls on US to return 'constructive dialogue' after Trump threat
Report: US asked Israel to free terror suspect in deal for pastor held in Turkey
Yemen Rebels Claim to Have Attacked UAE's Abu Dhabi Airport With Drone
The Next Prime Minister of Nuclear-Armed Pakistan Really Hates the U.S.
Air China flight returns safely to Paris after suspected terrorist threat
Police in India detain 450 after violent protests
Pence unleashes on North Korean abuses: 'Much worse' than China
North Korea returns remains of US war dead, White House says
U.K. Deploys Fighter Jets to Intercept Russian Bombers Over Black Sea
UN 'running out of cash' and facing urgent cuts, warns chief
Nicaragua in 'undeclared state of siege' as hooded gunmen rule the streets
Maxine Waters Suggests in Church Sermon That She Was Sent by God to Stop Trump
Facebook's earnings disaster has it on pace to lose $120 billion in market value — which would be the biggest wipeout in stock-market history
Facebook Insiders Sold $3.9 Billion of Shares Since Scandal
These American states are drowning in 'irretrievable' debt
"Blood moon" eclipse, Mars pairing up for astronomical spectacle
How to Watch the Longest 'Blood Moon' Eclipse of the Century
5.4 magnitude earthquake hit near Visokoi Island, South Georgia and the South Sandwich Islands
5.3 magnitude earthquake hit near Volcano, Hawaii
5.1 magnitude earthquake hit the Northern Mid-Atlantic Ridge
4.2 magnitude earthquake hits northern Israel
Aoba volcano on Vanuatu erupts to 40,000ft
Popocateptl volcano in Mexico erupts to 24,000ft
Sabancaya volcano in Peru erupts to 24,000ft
Agung volcano in Indonesia erupts to 17,000ft
Santa Maria volcano in Guatemala erupts to 14,000ft
Sakurajima volcano on Japan erupts to 12,000ft
Karymsky volcano on Kamchatka, Russia erupts to 11,000ft
Heatwaves from the Arctic to Japan: a sign of things to come?
After fires, floods hit Greek capital
200 rabbis slam LGBT rights groups for 'aggressive terror,' 'brainwashing'
Wisconsin ordered to pay for gender reassignment surgeries
Dozens of locked up sex offenders among those granted conditional pardons by Gov. Cuomo so they can vote
Tracking Bible Prophecy Headlines - 7/26/2018
Trump peace plan said to include major economic scheme for Palestinians
Trump cuts cause 250 job losses at UN agency for Palestinian refugees
World Bank to Allocate $90 Million for Palestinians, UN Mideast Envoy Says
In first, 'Palestine' to head bloc of 134 nations at UN
US Lawmakers Introduce Bill to Counter Use of Human Shields by Hamas, Hezbollah, Palestinian Islamic Jihad
IDF: Children used in 'trap' terror attack before deadly Gaza border violence
Rocket sirens blare as security chiefs meet over fresh Gaza flareup
Rocket shot down by Iron Dome as Gaza border violence persists
Soldier moderately injured by Gaza sniper, 3 Palestinians killed as IDF responds
Wounded IDF officer asked: 'When am I going back to Gaza?'
Hamas puts forces on alert, threatens revenge after IDF kills three fighters
Abbas advisor: Jewish Israeli MPs 'defile' Muslim holy sites
UK anti-Semitic incidents at historic high despite decrease, watchdog says
70 MKs sign letter demanding the aliyah of an Ethiopian community
Bennett: Government must 'heal wound' caused to Druze by nation-state law
Amid Druze outcry, Netanyahu calls meeting to examine nation-state law
Islamic State kills hundreds in assault on southern Syria Druze city
2 Syrian rockets said to land in Sea of Galilee, near crowded tourist beach
IDF shells southern Syria in response to errant rocket fire at Golan
US, France introduce new Syria chemical weapons sanctions
Turkey's Erdogan says to discuss Syria with Russia's Putin
'At Least 96 Killed' in ISIS Suicide Attack in pro-Assad Syrian City Near Jordan Border
Syria war: More than 200 dead in suicide attacks
ISIS claims responsibility for Toronto shooting
Toronto police: No evidence for Islamic State attack claim
Iraqi PM announces arrest of 100 "infiltrators" in recent protests
Ballot-counting underway in Pakistan after vote marred by suicide bombing
Turkey's Erdogan: The making of a latter-day Sultan
Turkey: We are not bound by US sanctions on Iran
Turkey vows to keep buying Iranian oil: 'We will not obey'
Iran's Revolutionary Guards Chief: America's 'Oil Threats Can Easily Be Answered'
Iran Tabs New Heads of Key Economic Agencies Amid Struggling Economy
Iran says it will never take part in one-sided talks with US
Saudi Arabia Halts Red Sea Oil Shipments After Houthi Attacks
Trump delays meeting with Putin, citing 'Russia witch hunt'
Republicans: Putin 'not welcome' on Capitol Hill as new sanctions push begins
Why do Democrats only care about Russian meddling when it comes to Trump?
North Korea making bomb fuel despite denuclearization pledge: Pompeo
Bomb explodes outside US Embassy in Beijing, suspect injured: report
China says there will be 'no winner' in global trade war
Trump announces trade concessions from EU officials on soybeans, energy, tariffs
Facebook plunges more than 24 percent on revenue miss and projected slowdown
Zuckerberg Loses $16.8 Billion in a Snap as Facebook Plunges
Facebook's grim forecast: privacy push will erode profits for years
Tech stocks set to crater on Thursday with Facebook on track for biggest drop ever
Venezuela to remove five zeroes from ailing currency
Unrest in Nicaragua leads to more deadly clashes
5.6 magnitude earthquake hits near Visokoi Island, South Georgia and the South Sandwich Islands
5.2 magnitude earthquake hits the Easter Island region
5.1 magnitude earthquake hits near Saumlaki, Indonesia
5.0 magnitude earthquake hits the Easter Island region
5.0 magnitude earthquake hits the Mauritius - Reunion region
Sabancaya volcano in Peru erupts to 27,000ft
Popocateptl volcano in Mexico erupts to 20,000ft
Aoba volcano on Vanuatu erupts to 18,000ft
Fuego volcano in Guatemala erupts to 15,000ft
Reventador volcano in Ecuador erupts to 14,000ft
Turrialba volcano in Costa Rica erupts to 13,000ft
Agung volcano in Indonesia erupts to 13,000ft
Ebeko volcano in the Kuril Islands erupts to 12,000ft
Millions under flash flood watches, warnings as rain pounds East Coast
Major flooding is occurring in parts of Pennsylvania, and rivers continue to rise in the Mid-Atlantic
Flooding Forces Hersheypark to Close for 3rd Time This Week, Rescues in Central Pennsylvania Communities
'Armageddon' fire in Greece kills at least 80, many missing
Birmingham heatwave sparking plagues of rats and swarms of wasps
The big heatwave: from Algeria to the Arctic. But what's the cause?
Is climate change causing the worldwide heatwave?
Gene-edited plants and animals are GM foods, EU court rules
9/11 victim reportedly ID'ed 17 years later due to DNA testing
Artificial intelligence begins diagnosing patients in Eastern Iowa
Narcan inventor: Opioid crisis at epidemic proportions
Top cardinal demands Vatican get tough with bishops on sex abuse
Last 6 doomsday cult members on death row executed by Japan
Tracking Bible Prophecy Headlines - 7/25/2018
UN Mideast envoy: Israel, Hamas were 'minutes away' from war
UN envoy: 'Devastating' Israel-Hamas clash averted in Gaza
Liberman urges Gazans to oust Hamas from power
Israel's UN ambassador: 'Security Council should condemn Hamas'
IDF strikes Gaza 'fire balloon' launchers, three reported hurt
Despite US cuts, Haley accuses world of failing to fund Palestinians
Haley tells UNSC Arab leaders 'afraid' to tell Palestinians the truth
Haley on Defending Israel at the UN: US Has 'a Moral Duty to Take Sides'
Lieberman to Gaza residents: Together we can become Singapore of Mideast
Lapid doesn't rule out evacuating Jordan Valley settlements for peace
US Ambassador to the UN: 'Palestinians reject peace plan they haven't seen'
Russia: Jewish State Law 'greatly complicates' Mideast peace
Erdogan: 'Spirit of Hitler' apparent in 'fascist' Israel's nation-state law
Israel rebukes Turkey's Erdogan over 'Hitler' comparison
Denmark charges imam with incitement for sermon that called for killing Jews
Israel Stays Mum as Development Work Begins at Giant Cyprus Gas Field
Israel to Boost Missile Defense Systems With $8 Billion Over Decade
For first time since 2011, Syrian regime reaches border with Israel
IDF shoots down Syrian fighter jet that entered Israeli airspace
Netanyahu: Syria jet blatant violation of 1974 agreements, we won't accept it
Israel tried to contact Syrian pilot before shooting down jet, envoy to UN says
Islamic State said to capture body of downed Syrian pilot
Analysis: Soviet-made Sukhoi downed by IAF exposes Syria's aging air force
Syria says response to fighter jet's downing 'will come soon enough' - report
UN warns of increasing confrontations between Syria, Israel
'Heartbroken' White Helmets say they fled Syria fearing Assad reprisals
Fighting may last months in last IS holdout in Syria, warns French general
Suicide attack hits Syrian city of Sweida, causes fatalities
Dozens dead in attacks on Syria's Sweida city, villages: health authority
Netanyahu accuses Erdogan of 'massacring Syrians and Kurds'
Turkey approves security law after state of emergency lifted
Islamic State Makes Comeback in Iraq With Switch to Guerrilla Tactics
Kuwait intervenes to help Iraq through electricity crisis
Russia: Israel has not rejected our proposal to distance the Iranians 100 km from border
Pompeo tell Europe: Time to face facts about Iran's malevolent regime
After Twitter outburst, Trump says he's 'ready to make a deal' with Iran
Trump Is Pursuing A Totally Incoherent Iran Strategy, Experts Say
It's not Trump Iranians are worried about - it's their homegrown crises
Turkey told US it opposes sanctions on Iran
German spy agency says Iran's growing cyber capabilities pose danger
Iran-backed Houthis 'Target Saudi Warship' Off Yemen Coast
Several rockets fired into Kabul, casualties reported
30 killed in suicide bombing at Pakistan polling station
Italian Bishop: I Would 'Turn All Churches into Mosques' to Save Migrants
There are 14,500 nuclear weapons in the world: Here are the countries that have them
Report: Russian hackers penetrated networks of US electric utilities
China Detaining Over 1 Million Muslims in Concentration Camps but the World Is Silent, Believer Says
U.S. airlines poised to change Taiwan references as China deadline looms
Trump's Trade War May Spark a Chinese Debt Crisis
Trump offers $12B in aid to farmers hit by tariffs
Chinese Reversing Big U.S. Real Estate Buying Spree That Had Helped Boost Prices
Southern California home sales crash, a warning sign to the nation
How tech's richest plan to save themselves after the apocalypse
The left's embarrassing plea for open borders - The real facts immigration anarchists try to hide from the public
The Memo: Dems grapple with Trump's resilience
Trump approval tough to pin down as president continues to confound pollsters
Facebook's outgoing security chief: 'We need to intentionally not collect data where possible'
Friday's total lunar eclipse will be longest blood moon visible this century, until 2123
Mars making closest approach to Earth in 15 years
Mysterious Substance and 'Devilry' Blamed for 3-Hour 'Solar Eclipse' in Russia
A Solar Storm Is Headed for Earth - Should You Be Worried?
5.6 magnitude earthquake hits near Gold Beach, Oregon
5.5 magnitude earthquake hits near Haebaru, Japan
5.3 magnitude earthquake hits near Volcano, Hawaii
5.2 magnitude earthquake hits near Gold Beach, Oregon
Sabancaya volcano in Peru erupts to 24,000ft
Reventador volcano in Ecuador erupts to 17,000ft
Fuego volcano in Guatemala erupts to 16,000ft
Agung volcano in Indonesia erupts to 14,000ft
Sakurajima volcano on Japan erupts to 12,000ft
Flooding in the Mid-Atlantic is shaping up to be 'potentially dangerous, even life-threatening'
Laos dam collapse: Many feared dead as floods hit villages
Nineteen dead, more than 3,000 in need of rescue, after Laos dam collapse
NASA analyzes tropical storm Wukong's strawberry-shape
Tropical Storm Jongdari making a possible direct hit on Tokyo
Japan's deadly heat wave declared a natural disaster as death toll continues to rise
40 million in West face scorching heat; 30 million under flood watch in East
California Was Warned Months Ago Its Grid Could Buckle In The Heat. Now It's Happening
Wildfires in Greece kill 74 in deadliest blazes in decades
Smartphones are killing teenagers' memories, study says
3 Children Euthanized in Belgium Since 2016
Massachusetts moves to protect abortion rights following Kavanaugh nomination
Majority of Israelis back LGBT protests, new poll finds
Where Is Gay Marriage Legal? Cuba Is Set to Become Next Country to Recognize Same-Sex Marital Rights
Tracking Bible Prophecy Headlines - 7/24/2018
Abbas vows to continue stipends to terrorists even with PA's 'last penny'
Abbas: The martyrs have priority over everything
Bennett: 'A ground operation should be executed in Gaza only as a last resort'

Tracking Bible Prophecy Headlines - 7/23/2018
Tracking Bible Prophecy Headlines - 7/22/2018
Tracking Bible Prophecy Headlines - 7/21/2018
Tracking Bible Prophecy Headlines - 7/20/2018
Tracking Bible Prophecy Headlines - 7/19/2018
Tracking Bible Prophecy Headlines - 7/18/2018
Tracking Bible Prophecy Headlines - 7/17/2018
Tracking Bible Prophecy Headlines - 7/16/2018
Tracking Bible Prophecy Headlines - 7/15/2018
Tracking Bible Prophecy Headlines - 7/14/2018
Tracking Bible Prophecy Headlines - 7/13/2018
Tracking Bible Prophecy Headlines - 7/12/2018
Tracking Bible Prophecy Headlines - 7/11/2018
Tracking Bible Prophecy Headlines - 7/10/2018
Tracking Bible Prophecy Headlines - 7/9/2018
Tracking Bible Prophecy Headlines - 7/8/2018
Tracking Bible Prophecy Headlines - 7/7/2018
Tracking Bible Prophecy Headlines - 7/6/2018
Tracking Bible Prophecy Headlines - 7/5/2018
Tracking Bible Prophecy Headlines - 7/4/2018
Tracking Bible Prophecy Headlines - 7/3/2018
Tracking Bible Prophecy Headlines - 7/2/2018
Tracking Bible Prophecy Headlines - 7/1/2018
Click here to retun to "Tracking the Birth Pangs" page.