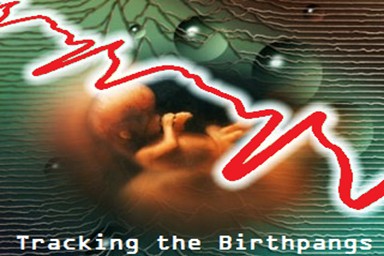 February 2019 Headlines
"Tracking Bible Prophecy" headlines can also be found on
Facebook
Tracking Bible Prophecy Headlines - 2/28/2019
Turkey's Erdogan meets with Kushner to discuss Mideast peace
Kushner discusses Mideast peace with Saudi leaders
As Cohen rivets Washington, White House announces Kushner met with Saudi crown prince
Kushner, MbS Discuss 'Increasing Cooperation' and Israeli-Palestinian Peace Efforts
Bennett Implores Trump: 'Let My People Know' Details of Mideast Peace Plan
Report: 'Deal of century' not to include Palestinian state with Jerusalem as its capital
US peace plan said to include $25 billion in West Bank and Gaza investments
Commentary: The Palestinians' automatic 'no' to peace
Commentary: Can Middle East peace be bought?
Palestinians reject monthly tax transfer from Israel over prisoners dispute
Israel strikes Hamas posts in Gaza after explosive balloon attack
Attorney general reportedly set to notify Netanyahu of bribery charges Thursday
Indictment announcement would be an election game changer, new ToI poll shows
Trump says Netanyahu, facing possible corruption charges, is 'smart,' 'strong'
Poland open to meeting with Israel after Holocaust spat
Outbreak of anti-Semitism forces France to confront painful past
Resolutions introduced in House, Senate recognizing Israeli sovereignty over Golan
Netanyahu meets Putin: 'our relationship creates local stability'
Netanyahu After Kremlin Meeting: Putin 'Showed an Understanding of Israel's Security Needs'
Russia Wants to Get Iran Out of Syria, Netanyahu Says After Putin Meet
Netanyahu in Moscow tells Putin Israel will continue hitting Iran in Syria
Iranian general: 'We plan to break US, Israel, cleanse world of their filth'
Iran's Khamenei says U.S. seeks war, sedition 'everywhere'
Two days after resigning, Iran's Zarif returns to work
Yemen airstrike kills 22 children fleeing earlier bombing, rebels say
The risk of further bloodshed and oil disruption remains high as Nigeria re-elects its president
Ballots are being counted in a Nigerian election plagued by unrest and other problems
Nigerian President Buhari Wins Second Term While Opponent Calls Election A 'Sham'
India and Pakistan on Verge of 5th Major Conflict. Why This Escalation Is So Dangerous
Govt unmoved by Pakistan PM Imran Khan's speech, face-off could escalate
Former Pakistan President: 'If we attack with one atomic bomb, India can finish us with 20'
India demands Pakistan release pilot as Kashmir crisis intensifies
Commercial flights to and from Pakistan, India disrupted as tensions rise
Pakistan envoy calls on U.S. to play greater role in India-Pakistan tensions
Mob attacks 200 Christian families in Pakistan after 4 women falsely accused of blasphemy
Trump in 'no rush' as formal nuclear talks open with Kim
North Korea's Kim says ready to denuclearize, discussing concrete steps
Trump touts rapport with North Korea's Kim at summit, 'satisfied' with talks
Trump, Kim summit collapses amid failure to reach deal due to a standoff over U.S. sanctions
White House limits press access at Trump-Kim meeting after reporters ask questions about Cohen
Michael Cohen testifies before Congress as the 'son of a Holocaust survivor'
Full text: Ex-Trump lawyer Michael Cohen's prepared remarks to Congress
Michael Cohen's shocking picture of Trump's mob-like world
David Bossie: Michael Cohen spends a day lying about Trump to aid Democratic witch hunt
Lynne Patton defends Trump from Cohen racism charge
Lawmakers clash in Cohen hearing after Republican accused of using black woman as a 'prop'
This Cohen hearing fight was everything wrong with how America talks about "racism"
Florida Bar investigating Rep. Matt Gaetz over threatening tweet directed at Michael Cohen
Every Law Professor With a Twitter Account Says Congressman Matt Gaetz Just Committed Witness Tampering
GOP Rep. Matt Gaetz says he has 'personally apologized' to Michael Cohen for tweet about affairs
Michael Cohen hearing becomes platform for Dems to float sensational Trump theories
DC attorney general subpoenas Trump Inaugural Committee: report
Michael Cohen hearing is 'official unveiling' of Dems' push to impeach Trump, Rush Limbaugh says
House votes to approve first major gun control bill in 25 years
Dem gun bill threatens to turn gun owners into criminals
Republican party branch compares Bernie Sanders to Adolf Hitler on Facebook
Commentary: The truth about democratic socialism
Venezuela removed 8 tons of central bank gold last week
US flying more reconnaissance flights off Venezuela, military sources say
Venezuela FM says Maduro and Trump should meet to 'find common ground'
Cuban Christians Unite Against New Constitution
Puerto Rico drug gang fed victims' bodies to caimans, 75 indicted on trafficking charges: feds
Italy's anti-establishment M5S could be headed for 'political disaster' as support collapses
Treason convictions in Russia raise questions about 2016 hack on Democrats
Kremlin Says U.S. Cyberattacks On Russia Are 'The Reality We Live In' - shows why Russia is pursuing an autonomous Internet
FedEx will trial autonomous delivery robots this summer
5.4 magnitude earthquake hits near Surian, Indonesia
5.0 magnitude earthquake hits near Mohean, India
Sabancaya volcano in Peru erupts to 27,000ft
Popocateptl volcano in Mexico erupts to 20,000ft
Reventador volcano in Ecuador erupts to 20,000ft
Fuego volcano in Guatemala erupts to 16,000ft
Planchon Peteroa volcano in Chile erupts to 16,000ft
Sheveluch volcano on Kamchatka, Russia erupts to 13,000ft
Karymsky volcano on Kamchatka, Russia erupts to 10,000ft
'Atmospheric river' spawns massive flooding in California, turns town into 'island' as thousands told to flee
Santa Rosa obliterates rainfall records, mandatory evacuation for Russian River area, California
Rise of drug-resistant superbugs rings alarm bells in Europe
Officials deny lack of vaccinations caused whooping cough outbreak in Los Angeles
Missouri House passes wide-ranging abortion restrictions
Planned Parenthood Doc Said She Would "Break the Baby's Neck" if Born Alive After Abortion
"Record-breaking" preemie weighing as much as an onion at birth goes home healthy
Pentagon spent nearly $8 million to treat 1,500 transgender troops since 2016
Methodist Church votes to ban gay clergy and same sex marriage, evoking debate among members
Nebraska attorney general subpoenas records on sexual abuse from 400 Catholic churches, institutions
Tracking Bible Prophecy Headlines - 2/27/2019
Caroline Glick vs. Donald Trump - Glick vows to be the opposition to Trump's peace plan
'They're establishing Palestine over our heads'
'Trump won't force Mideast peace plan on Israel' - 'Deal of the Century' unwarranted
Kushner remarks get cool reception from Israel, Palestinians
Top Palestinian Official Erekat Slams Trump Peace Plan as Pro-settler
Netanyahu: 'Won't be another mosque on the Temple Mount'
Israel arrests 'senior PA official' days after Temple Mount crisis
Israel Arrests East Jerusalem Palestinians as Temple Mount Tensions Surge
Israel to dramatically shorten East Jerusalemites' path to citizenship
Israel said to arrest PA Jerusalem governor, lawyer over PA action to counter land sales to Jews in the east of the city
Israel arrests former terrorist leader, citing 'serious' current activities
Mahmoud Abbas admits PA pays terrorists
PA said to nab Hamas-led cell that was readying to carry out attacks in Israel
Netanyahu in Russia for shortened trip as indictment announcement looms
Netanyahu lands in Moscow for meeting with Putin over Syria
Russia and Syria say US forces are on Syrian territory 'illegally'
Netanyahu: 'We will not give Iran a base near our border'
Israel ex-minister sentenced to 11 years for spying for Iran
Iran: Rouhani rejects top diplomat Zarif's resignation
This ISIS Citizenship Case Could Set a Terrifying Precedent
British ISIS teen's lawyer: 'We don't leave damaged children in war zones'
ISIS nightmare prompts some Muslims in the Middle East to convert to Christianity
Turkey says Russian S-400 defense system purchase done deal
US says air strike killed 20 militants in Somalia
Nigeria's Buhari leads in election count as death toll mounts
US, Taliban talk troop withdrawal, counter-terrorism at peace talks
Ukraine president Poroshenko accused of 'state treason' as rival attempts impeachment process
India launches airstrike on Pakistan after deadly Kashmir attack
Pakistan says it shot down two Indian air force jets, captured pilot
Israeli-made Bombs Used in Pakistan Attack, Indian Media Outlets Say
EU urges 'maximum restraint' from India, Pakistan after air strike
Military spokesman: Pakistan does not want to go 'towards war' with India
Vietnam summit: From fire and fury to love letters, Trump to hold second meeting with North Korea's Kim
In Vietnam, Kim Jong Un will see all the possibilities that will come if North Korea makes peace with the world
Trump predicts 'awesome' future for N. Korea if it gives up nukes
Cuba's Reliance Upon Venezuela for Cheap Oil Looms as Potential Threat
House passes resolution to stop Trump's emergency declaration; Senate next
Trump's ex-fixer Cohen says he is keen to tell his story in public
Ex-Trump fixer to tell Congress the president is a 'conman' and 'racist'
Cohen to accuse Trump of knowing about Roger Stone Wikileaks plot, but deny 'direct evidence' of Russia collusion
Political bias is destroying people's faith in journalism
Brexit Britain features lots of political drama - and uncertainty
We Just Got an Insane Photo From Japan's Spacecraft After Sampling an Asteroid
5.1 magnitude earthquake hits the Southern East Pacific Rise
5.0 magnitude earthquake hits near Ishinomaki, Japan
5.0 magnitude earthquake hits near Amahai, Indonesia
5.0 magnitude earthquake hits near Visokoi Island, South Georgia and the South Sandwich Islands
5.0 magnitude earthquake hits near Saumlaki, Indonesia
Sabancaya volcano in Peru erupts to 29,000ft
Popocateptl volcano in Mexico erupts to 22,000ft
Reventador volcano in Ecuador erupts to 18,000ft
Fuego volcano in Guatemala erupts to 16,000ft
Nevados De Chillan volcano in Chile erupts to 14,000ft
Karymsky volcano on Kamchatka, Russia erupts to 10,000ft
Tropical Cyclone Pola to bring rain, gusty winds to Fiji and Tonga after flooding American Samoa
Bura Wreaks Havoc in Dalmatia, Split Records Strongest Winds Ever!
An incredible windstorm with gusts up to 275 km/h at the Mt. Washington observatory, New Hampshire
Atmospheric River to Pummel California's Sierra With Up to 10 Feet of Snow, Topping February Records
Indonesia says at least one killed, 60 feared buried in illegal mine collapse
Israel bracing for possible locust swarm invasion
Schumer vows to defund Trump's 'fake climate panel'
Sen. Grassley says probe of 'secretive' drug industry pricing won't stop with drugmakers
Her Dad Died a Decade Ago. She's 3. Is preserving a Jewish bloodline worth creating a child who will never know her father?
Lawsuit seeks to close Nevada brothels
United Methodist Church upholds position against homosexuality, same-sex marriage
Incest and necrophilia 'should be legal' according to youth branch of Swedish Liberal People's Party
Thousands of migrant children report they were sexually assaulted in U.S. custody
Tracking Bible Prophecy Headlines - 2/26/2019
Jared Kushner heads to Middle East to promote peace plan
Kushner: Economy and 'redrawing of borders' the focal points of Trump peace plan
Kushner: "deal of the century" to focus on permanent solution
Gulf states offering 'de facto' recognition of Israel
Israeli-Palestinian conflict steals limelight at first ever EU-Arab League Summit
Kushner speaks about peace plan, fuels election battles on Right
Trump peace proposal inflaming the Right
New Right, Likud accuse each other of enabling Kushner's two-state push
Bennett warns: a Netanyahu-Gantz government means a Palestinian state
Numerous Likud MKs support, none oppose, Netanyahu's empowering of extremist party
US Orthodox group backs Netanyahu over bid to put Kahanists in Knesset
Netanyahu's defense said to ask minister for documents to help prove his innocence
PA: Hamas, Islamic Jihad behind anti-Abbas protests
Palestinians accused of uprooting trees planted for terror victim Ori Ansbacher
Hezbollah's tunnels offer sneak peek at looming major conflict with Israel
Britain to blacklist Hezbollah in its entirety as a terror group
After UK, ADL calls on rest of world to proscribe Hezbollah as terror group
Anti-Semitism spreads in Europe: New incidents in Poland, Spain, Greece
Argentina chief rabbi severely beaten in 'anti-Semitic' home invasion
The Anti-Israel World Council of Churches
Polarisation causes instability in Middle East, Qatari official says
Report: Iran tried to infiltrate Israel's rocket alert system
German president under fire after congratulating Iran on revolution anniversary
Iranian foreign minister Zarif abruptly steps down with vague 'apology' about 'inability to serve' and 'shortcomings'
US dismisses surprise resignation of Iran's Zarif
Javad Zarif's resignation: blow for nuclear deal and win for Iran's hardliners
Assad Meets Iran's Khamenei for First Time Since Syria War Began
On first trip to Iran in years, Assad thanks Khamenei for helping him win war
France's Macron welcomes US reversal on keeping troops in Syria
Syria war: Jihadist takeover in rebel-held Idlib sparks alarm
Iraq's president in Paris to discuss fight against ISIS
Iraq says it will prosecute 13 French ISIS militants captured in Syria
Iraq saves France from thorny repatriations of Islamic State jihadists
Senior Taliban leaders in Qatar for talks with US peace envoy
'If the Americans go, then in one day it will collapse': Afghan army haemorraghing soldiers as US talks peace with the Taliban
Bashir's state of emergency fails to end Sudan protests
Nigeria election violence killed 'at least 39': Monitors
Ballots are being counted in a Nigerian election plagued by unrest and other problems
Burkina forces kill nearly 30 'terrorists' in operation: Military
Algerians take to the streets over president's plan to seek fifth term
Algerian police use tear gas as rare anti-government protests enter third day
India says its jets strike 'terror camps' inside Pakistan
After Putin's warning, Russian TV lists nuclear targets in US
The Militarization of Xi Jinping's China "Recovering" Areas They Never Have Ruled
US warships just sailed through the Taiwan Strait again, ignoring China's repeated warnings
White House vows to shed Obama-era policy of 'cowering' before North Korea ahead of second Trump-Kim summit
Sanders praises Trump's meetings with Kim Jong Un
Trump tamps down expectations as he heads to Kim summit
Vietnam vows 'maximum level' security for Trump-Kim summit
Venezuela ex-spy chief reveals Maduro's ties to Hezbollah, drugs
US vows to take action as Venezuela aid operation turns deadly
US slaps sanctions on Venezuelan governors supporting Maduro
VP Mike Pence: Hopeful for a peaceful transition in Venezuela; all options on the table
Venezuela President Nicolas Maduro accuses US government of fabricating a crisis to start war in South America
Cuba overwhelmingly approves new constitution affirming 'irrevocable' socialism
New York, California, 14 other states sue Trump in 9th Circuit over emergency declaration
Wisconsin governor issues order pulling National Guard troops from border, citing no 'crisis'
Trump warns GOP senators wavering on emergency declaration
Trump Slams Spike Lee: Calls His Oscar Speech 'Racist,' Implies He Is Illiterate
Trump Slammed as 'Most Racist President in Modern History' by Scarborough After Spike Lee Attack
Former Trump campaign staffer sues, alleging that Trump kissed her without consent
Rosenstein: Government transparency isn't always appropriate
Byron York: Cohen hearings designed to keep public in dark about Russia
Trump Org slams probe; Trump Jr. calls feds 'Stalinist'
Brexit could be delayed until 2021, EU sources reveal
A man volunteered to have a chip inserted under his skin live on stage at a trade show this week
The Trauma Floor: The secret lives of Facebook moderators in America
Report: Home Assistants with 'Moral AI' Could Call Police on Owners
Failed 1970s Venus Probe Could Crash to Earth This Year
5.6 magnitude earthquake hits near Central Mid-Atlantic Ridge
5.3 magnitude earthquake hits near Coquimbo, Chile
5.0 magnitude earthquake hits near Kuril'sk, Russia
Reventador volcano in Ecuador erupts to 30,000ft
Sabancaya volcano in Peru erupts to 24,000ft
Fuego volcano in Guatemala erupts to 16,000ft
Planchon Peteroa volcano in Chile erupts to 14,000ft
Nevados De Chillan volcano in Chile eurpts to 14,000ft
Karymsky volcano on Kamchatka, Russia erupts to 10,000ft
Ibu volcano in Indonesia erupts to 10,000ft
The strongest February typhoon on record packs 180 mph gusts, sideswiping Guam
Newest winter storm could bring 8 feet of snow above Tahoe, 'atmospheric river' to Bay Area
100 mph winds in Sierra, snow from Oregon to Montana
Wind cuts power to hundreds of thousands of people from the Midwest to the Northeast
'Ice tsunami' spawned by windstorm spurs evacuations along Lake Erie, as thousands without power across East
February is coldest in Los Angeles in nearly 60 years
Fish Flood The Streets Of Xemxija After Being Washed Ashore By The Storm
Canada pledges $2.65B to help developing countries tackle climate change
Alexandria Ocasio-Cortez's Green New Deal Could Cost $93 Trillion, Group Says
Ocasio-Cortez: People Maybe Shouldn't Reproduce Due To Climate Change
Crispr Infuses First Human in Landmark Gene-Editing Study
The Dangers of a Mandatory DNA Database
Dems block 'born alive' bill to provide medical care to infants who survive failed abortions
Senate Dems block bill to protect abortion survivors, calling it a GOP stunt
Trump claims Democrats 'don't mind executing babies after birth' after blocked abortion bill
Illinois bill will make state the 'abortion capital of America,' pro-life group warns
'Trigger' abortion bill clears Oklahoma Senate panel
Judge rules Planned Parenthood clinic in Missouri cannot resume abortions
Conservatives defend Trump DC Circuit pick Neomi Rao, after GOP Sen. Hawley raises abortion concerns
New poll finds drastic increase in Democrats identifying as 'pro-life' in just 1 month
GOP lawmaker backtracks on anti-gay bill after daughter publicly shames him
Compulsory sex and LGBT+ education sparks religious backlash in UK
United Methodist Church moves closer to breakup over LGBTQ stand
Vatican treasurer Cardinal George Pell found guilty of child sex charges
Texas 'prophet' followers call 'Jesus in the flesh' shown in sex tape with multiple women
AI 'Deity' To Preach Buddhism In Japanese Temple
Tracking Bible Prophecy Headlines - 2/25/2019
Trump and Netanyahu Will Establish Palestinian State After Election, Bennett Claims
Bennett claims Netanyahu, Trump will divide Jerusalem, Gantz and Lapid will help
Did Netanyahu just renounce his support for a Palestinian state?
Saudi Arabia's Foreign Minister stresses the Kingdom's position on Israel-PA peace is based on the Arab Peace Initiative
Israeli report says Saudis won't back Trump peace plan without concessions
The Arab World Just Trashed Trump's Mideast 'Peace' Plan
Abbas urges Europeans to play greater role in peace process, recognize Palestine
Thousands of Palestinians in Gaza call for PA president's ouster
The Golden Gate: A new focus of tension on the Temple Mount
Border guards nab Palestinian smuggling 37 pistols from Jordan to Israel
Israel releases senior Palestinian cleric arrested after al-Aqsa unrest
Ex-AIPAC official: By backing extremists, Netanyahu 'overstepped the line'
US Reform leader: Netanyahu's deal with extremists is like 'welcoming' the KKK
Australian Jews join chorus of condemnation of deal with extremist Israeli party
Netanyahu accuses left of denying him the right to a legal defense
UK Newspaper Investigation Uncovers Links Between Top Corbyn Aide and Anti-Israel Terror Groups
UK Labour deputy flags tweets by party members accusing Jews of murdering kids
Islamic Jihad claims new missiles can reach Netanya
Iranian official: 'End of his political life' if Netanyahu attacks
Iran's Rouhani faces calls to resign over economic crisis
Saudi King Salman calls for an international stance against Iranian interference
Leaders from EU, Arab League hold first-ever joint summit
EU, Arab leaders vow to boost security, migration ties
Fear for Civilian Lives Slows Effort to Recapture Last ISIS Stronghold in Syria
Spoils of War: Russia Shows Off Military Trophies Captured in Syria
Dubai flight forced to make emergency landing after attempted hijacking; suspect dies of injuries in shootout
UN: 2018 saw highest number of Afghan civilian deaths
India toughens Kashmir crackdown; more detained and movement curbed
Trump happy if North Korea doesn't test weapons; peace deal a possibility
'Chilling the atmosphere': North Korea media condemns U.S. Democrats ahead of summit
White House vows to shed Obama-era policy of 'cowering' before North Korea ahead of second Trump-Kim summit
U.S. team lowers expectations for second summit with North Korea's Kim
As Venezuela descends into chaos, Marco Rubio posts bloody tweet and highlights alleged poisoning of opposition lawmaker
Venezuela's Maduro mocks Trump, opposition leader Guaido; vows to never surrender
Guaido Hints at More Radical Steps to Topple Maduro as Aid Burns
After Venezuela violence, Pence to meet with Guaido in Colombia
Venezuela crisis: Defectors fear for families under Maduro
NRA Runs Ad Headlined 'Target Practice' Next to Photo of Nancy Pelosi
Schiff: Dems willing to have Mueller testify, subpoena report if it's not made public
58 former national security officials will issue a statement rebuking Trump's national emergency declaration for the border
Gov. Jay Inslee: Democrats will play by new rules if Trump's emergency declaration not stopped
Culture wars heat up at the Supreme Court as justices consider whether giant World War I memorial cross can stay
Are we on the road to civilisation collapse?
The US and China may be nearing a trade deal. That won't stop the global economic slowdown
A new generation of flying cars is taking to the air. But without the cars
5.1 magnitude earthquake hits near Tilamuta, Indonesia
5.1 magnitude earthquake hits near Lata, Solomon Islands
5.0 magnitude earthquake hits near Rabaul, Papua New Guinea
Fuego volcano in Guatemala erupts to 18,000ft
Reventador volcano in Ecuador erupts to 17,000ft
Sheveluch volcano on Kamchatka, Russia erupts to 13,000ft
Planchon Peteroa volcano in Chile erupts to 13,000ft
Karymsky volcano on Kamchatka, Russia erupts to 10,000ft
Severe Flooding cripples parts of Middle Tennessee
Tennessee flooding leaves 1 dead and prompts a state of emergency
Nashville, Middle Tennessee are drying out after record February rainfall and flooding
A tornado destroyed a Mississippi church. A baptism still took place there the next day
Toxic Black and Green Snow Is Falling In Russia Due to Pollution
NASA concerned as iceberg twice the size of New York City is about to break off from Antarctica
U.S. opioid overdose deaths quadruple, centered in 8 states
Toxic moonshine kills 154 people and leaves hundreds hospitalized in India
High syphilis rates linked to drug use, CDC report says
Another welcome blow against abortionists
United Methodists seek to resolve deep split over LGBTQ clergy and marriage
Pope Calls For 'All-Out-Battle' On Clergy Sex Abuse, With Few Specifics
Pope Francis compares child sex abuse to 'human sacrifice'
Tracking Bible Prophecy Headlines - 2/24/2019
IDF launches surprise military-wide drill simulating war in Gaza
Israel said to arrest top Waqf officials over Temple Mount protests
Thousands of Palestinians break into closed off Temple Mount section
AIPAC, AJC issue rare rebuke of Netanyahu for drawing in extremists
After AIPAC rebuke, Netanyahu defends aiding Kahanists: 'Hypocrisy by the left' - AIPAC want left in power, government that cedes land
Iran says it has various options to neutralize 'illegal' US sanctions
Iran vows 'surprise' to counter US sanctions amid reports of new nuke activity
In first, Iran says cruise missile launched from submarine during drill
Iran fights to get around US sanctions in Iraq, Turkey, Russia and Syria
Iran mocks Netanyahu, says time of Israel's action in Syria is ending
Iran: Despite Israel's efforts, 'we've achieved over 90% of objectives in Syria'
Erdogan says safe zone on Syria border must be under Turkey's control
Turkey tells US not to leave power vacuum in Syria withdrawal
US-backed Syrian forces hand over another 150 ISIS militants to Iraq
Woman Who Fled to Syria and Married ISIS Fighters Says US Should Sentence Her to Therapy if She Returns
Iran's Soleimani: Saudi Arabia wants to 'destroy' Pakistan
Saudi King Arrives in Egypt for First-ever EU-Arab League Summit
Sudan's Bashir dissolves government as he declares state of emergency
Sudan's Bashir Appoints VP and Prime Minister Day After Declaring State of Emergency
Cyprus accuses Turkish forces of new violation of border
Dozens arrested in protests against fifth term for Algerian president
This map shows a trillion-dollar reason why China is oppressing more than a million Muslims
China blocks 17.5 million plane tickets for people without enough 'social credit'
Donald Trump calls India-Pakistan standoff 'very dangerous'
Violence flares at Venezuela's border; Maduro breaks off relations with Colombia
Venezuela soldiers abandon posts at Colombia border
Pompeo condemns violence by Maduro's 'thugs' in Venezuela
Venezuela's power struggle has captured world's attention but most citizens worry about something else - food
US vows to take action as Venezuela aid operation turns deadly
Brexit on the brink of being delayed as Cabinet ministers split from May
French yellow vest protesters seek momentum on 15th week
Hidden in plain sight, Mueller pulls cover off massive Kremlin meddling campaign
Robert Mueller files 800+ page sentencing memo for Paul Manafort
Mueller sentencing memo says Manafort 'repeatedly and brazenly' violated law
5.5 magnitude earthquake hits near Macquarie Island region
5.2 magnitude earthquake hits near Alotau, Papua New Guinea
5.0 magnitude earthquake hits near Aguilar, Argentina
5.0 magnitude earthquake hits near Tobelo, Indonesia
4.2 magnitude earthquake in Bardarbunga volcano
Sabancaya volcano in Peru erupts to 27,000ft
Reventador volcano in Ecuador erupts to 22,000ft
Sheveluch volcano on Kamchatka, Russia erupts to 15,000ft
Planchon Peteroa volcano in Chile erupts to 15,000ft
Fuego volcano in Guatemala erupts to 14,000ft
Semeru volcano in Indonesia erupts to 14,000ft
Puerto Rico Governor Says Donald Trump Will Not Meet To Discuss Hurricane Relief For U.S. Territory
Wutip becomes strongest super typhoon in February as it lashes Guam with rain, wind
Heavy rain wallops South with landslides, flooding, tornado
Latest flood photos, videos; Highest river levels in decades possible
Where Jesus once preached, the holy waters are draining away
Marshall Islands consider radical measures to survive rising sea levels
Is Silicon Valley's quest for immortality a fate worse than death?
Florida mom discovers suicide tips in video on YouTube Kids
High schools not prepared for coming 'tsunami' of children with autism: support group
Pure Flix responds to MPAA's R-rating for anti-abortion film: 'R stands for recommended'
United Methodist Church To Debate LGBTQ Clergy And Same-Sex Weddings
Virginia Lt. Gov. Justin Fairfax calls GOP invite to sexual assault accusers 'political theater'
Top cardinal admits the Catholic Church destroyed files to hide sex abuse
'This storm will not pass by': Women take center stage in closing hours of Pope Francis' clergy sex-abuse summit
Tracking Bible Prophecy Headlines - 2/23/2019
12-year-old Palestinian killed as thousands riot along the Gaza border
Benjamin Netanyahu's embrace of far-right extremists may seal his fate
AIPAC slams 'racist and reprehensible' extremist party wooed by Netanyahu
Lapid: Netanyahu puts politics before country, harms Israel's image
How the national religious camp moved from land for peace to union with radicals
Melanie Phillips: While hoaxes make headlines, real attacks on Jews keep happening
Germany making disputed Nazi war payments to over 2,000 people
TV report: MI6 spy chief makes secret Israel trip amid new Iran nuclear activity
UN nuclear watchdog say Iran staying within limits of 2015 deal
Iran shows off new destroyer, cruise missile-capable submarine during navy drill
Iran starts Gulf war games, to test submarine-launched missiles
FATF gives Iran until June to comply with anti-terror financial oversight
Iranian Revolutionary Guard allegedly behind cyber-attack on Australia
Warning issued over attacks on internet infrastructure - Hackers likely based in Iran
As hundreds of US troops stay in Syria, Trump insists no U-turn
Kurds Welcome U.S. Plan to Keep Peacekeeping Force in Syria
Turkey tells US not to leave power vacuum in Syria withdrawal
Largest IS mass grave yet found outside Syria's Raqa
ISIS bride's dad suing Trump, US to let her back into the country
UN demands immediate pullback of forces from Yemen ports
Sudan's leader declares year-long state of emergency in face of mass protests
Thousands of Algerians protest against Bouteflika's re-election bid
'Don't mess with Pakistan,' India is told amid Kashmir tension
India orders 'staggering' eviction of 1 million indigenous people
China Develops Non-Lethal Microwave Radar Weapon
Saudi crown prince defends China's right to put Uighur Muslims in concentration camps
Saudi Arabia strikes US$10 billion China deal, talks de-radicalisation with Xi
As tensions over aid rise, Venezuelan troops fire on villagers, kill two
Russia accuses US of planning to arm the opposition in Venezuela
Trump names Kelly Craft to succeed Nikki Haley as US ambassador to the UN
Charlie Kirk: Five new ways the Democrats are 'out-crazying' each other
Dianne Feinstein scolds kids who pushed her to back Green New Deal: 'I know what I'm doing'
Access to Mueller's report and evidence may be guided by Congress, Clinton email case
Senior DOJ official: AG will not receive Mueller report next week
Trump: If Mueller report 'honest,' it will call Russian collusion a 'hoax'
Ex-Trump lawyer Cohen gave prosecutors information on Trump
Democrat predicts House will get Trump's tax returns - but there are a few complications
Dow's 9-week winning streak is the longest in nearly 24 years
American agriculture companies are sounding the alarm on Trump's trade war
Cellphone internet access bringing changes fast to Cuba
Report: Apps give Facebook sensitive health and other data
Machiavellian Mega-Chain Domino's Wants to Trade Pizza for Data
Why Japan's mission to bring space rocks to Earth is so incredible
As Beresheet heads to moon, Israeli team probes problem with navigation sensors
5.5 magnitude earthquake hits near Duran, Ecuador
5.5 magnitude earthquake hits the Southern Mid-Atlantic Ridge
Sabancaya volcano in Peru erupts to 24,000ft
Reventador volcano in Ecuador erupts to 19,000ft
Fuego volcano in Guatemala erupts to 15,000ft
Karymsky volcano on Kamchatka, Russia erupts to 15,000ft
Planchon Peteroa volcano in Chile erupts to 15,000ft
Agung volcano in Indonesia eurpts to 14,000ft
Sheveluch volcano on Kamchatka, Russia erupts to 12,000ft
Typhoon Wutip to lash Guam with flooding rain, strong winds this weekend
Weekend storm may seem like a hurricane as winds rip from central US to northeastern US
Rivers rise in soggy South as days of rain flood roads - More than 30 school districts in Alabama, Mississippi and Tennessee closed
Flagstaff, Arizona, digs out from a 36-inch snowfall that shattered records
Speak Of The Bible: Locust Swarms Imminent In Egypt, Saudi Arabia
Japan battles worst measles outbreak in 10 years
YouTube demonetizes anti-vaccination videos
YouTube won't let anti-vaccine videos make advertising money for their creators, citing a policy around 'dangerous or harmful' content
Disregarding health warnings, Arizona lawmakers move forward on vaccine exemptions for kids
Trump administration approves rule to restrict abortion clinic funding
Abortion Activist: We Should Celebrate Abortions Like We Celebrate Babies With Baby Showers
Hundreds to attend 'God's Voice' conference aimed at stopping LGBT agenda in churches
New England Patriots owner Robert Kraft to be charged with soliciting prostitute
Robert Kraft prostitute scandal another PR headache for the 'Jewish Nobel' prize
Pope Francis vows action on clergy sex abuse but US prosecutors say church can't be trusted to police itself
Church of England says Sunday services no longer mandatory
Tracking Bible Prophecy Headlines - 2/22/2019
With overnight launch, Israel aims to be 4th country to land on the moon
Israel's moonshot blasts off with a successful launch
60 arrested as police brace for Temple Mount violence after Friday prayers
Palestinian and Israeli leaders launch West Bank economic initiative
U.S. Ambassador Calls for Boosting Business Ties Between Palestinians and Settlers
Poland says US secretary of state supports its stance in spat with Israel
Polish PM says nation's Holocaust involvement was 'individual criminals'
US anti-Semitism envoy tells Jewish leaders Trump committed to protecting Jews
Trump envoy: Antisemitism at its worst since Holocaust
The General Who Wants to Topple Netanyahu Expands Rival Bloc
Netanyahu's election rivals merge as Israeli leader makes pact with extreme right
Israeli Prime Minister Benjamin Netanyahu, a close ally of Trump, just united with a political party that experts say is like the KKK
Netanyahu Blasts Gantz-Lapid Alliance: They Rely on Arab Parties Intent on Destroying Israel
New polls put Gantz-Lapid ahead of Netanyahu
Facebook to remove Israeli political bots
New IDF ground forces commander tasked with preparing rapid offensive against multiple fronts
Netanyahu, Putin to meet in Moscow next Wednesday after postponement
Top US Official Visits Hezbollah Tunnel Dug Under Israel-Lebanon Border
Hezbollah hits back at US criticism of its role in Lebanon
To Target Israel, Iran's 'Suitcase' GPS Kits Turn Hezbollah Rockets Into Guided Missiles
U.S. To Leave 200 American Troops In Syria After Pullout
Trump, Erdogan discuss Syria safe zone in phone call - White House
2,500 foreign children languishing in northeast Syrian camps
Car bomb kills 20, including oil workers, near anti-ISIS base in east Syria
More than 150 ISIS militants handed over to Iraq from Syria
Alabama ISIS bride's father sues Trump administration over citizenship and seeks her return
Despite trying to strip her of citizenship, the UK could be forced to take back ISIS teen bride Shamima Begum after all
A Syrian family fled to Canada to escape the war. All 7 of the children just died in a house fire
Iran's Foreign Minister Says Israeli Strikes in Syria Could Lead to War
Iran to Hold Annual War Games in Strategic Strait of Hormuz
Iran announces 3-day navy drill from Gulf to Indian Ocean
Germany refuses to bow to UK pressure to resume arms sales to Saudi Arabia
'Every Kind Of Norm Is Broken': U.N. Says Brutality In S. Sudan May Rise To War Crimes
After bloody protests, Nicaragua's Ortega says he wants dialogue for peace
US military conducts observation flight over Russia
Putin warns U.S. of renewed Cuban Missile crisis, says Russia has edge
Putin to U.S.: I'm ready for another Cuban Missile crisis if you want one
Venezuela Tells Firms to Open Accounts in Russia and Turkey
Venezuela's Maduro closes Brazil border to block aid entry
Mike Pence going to Colombia to pressure Venezuela's Nicolas Maduro
Maduro's Soldiers Have Begun Disobeying Orders, Rubio Says
Life-threatening, insect-borne diseases spike in Venezuela, report says
Venezuela crisis threatens disease epidemic across continent
North Korea warns of food crisis, slashes rations before next leaders' summit
Hungary and Sweden in diplomatic spat after Swedish minister likens Orban's policies to Nazi Germany
Albanian opposition holds anti-govt rally, demands new vote
Catalan Secessionists Are Blocking Highways and Train Tracks in a General Strike
Pro-secession Catalonia protesters light tires on fire, clash with police
EU Expects May to Request Three-Month Delay to Brexit
British lawmakers could vote on revised Brexit deal next week
For U.K.'s Labour, Anti-Semitism Is as Divisive and Damaging as Brexit
Obama judge, Trump judge, Clinton judge to hear border wall emergency challenges
Trump's plan to take back $2.5 billion in California's high-speed rail funding 'unprecedented'
Mueller's Russia investigation: Trump's legal team braces for report, hasn't talked with special counsel in 'weeks'
Ex-Trump aide: Can't imagine Mueller not giving House a 'roadmap' to impeachment
NJ Senate passes bill that would keep Trump off 2020 ballot unless he releases tax returns
Nike launches 'Icon' Kaepernick jersey days after NFL collusion case settlement
Duke's Zion Williamson blows out his shoe, injures knee, and Nike gasps in horror
Nike's high-profile shoe fail costs $1.1 billion in stock value
China has unveiled its 'first female AI news anchor'
'Xi cult' app is China's red hot hit
China Uses DNA to Track Its People, With the Help of American Expertise
China's social credit system shows its teeth, banning millions from taking flights, trains
Japanese spacecraft to attempt landing on distant asteroid
7.7 magnitude earthquake hits near Palora, Ecuador
5.5 magnitude earthquake hits near Chitose, Japan
5.2 magnitude earthquake hits near Orcopampa, Peru
5.1 magnitude earthquake hits near Kirakira, Solomon Islands
Utah hit by 5th minor earthquake in 5 days
Sabancaya volcano in Peru erupts to 27,000ft
Karymsky volcano on Kamchatka, Russia erupts to 17,000ft
Planchon Peteroa volcano in Chile erupts to 16,000ft
Fuego volcano in Guatemala erupts to 16,000ft
Mt Etna volcano in Italy erupts to 15,000ft
Sheveluch volcano on Kamchatka, Russia erupts to 15,000ft
Agung volcano in Indonesia erupts to 14,000ft
Reventador volcano in Ecuador erupts to 14,000ft
Turrialba volcano in Costa Rica erupts to 13,000ft
Karangetang volcano in Indonesia erupts to 12,000ft
Northern Marianas, Guam prepare for Typhoon Wutip
Tropical Cyclone Oma to bring days of pounding surf to Australia before threatening to move inland
At least 26 dead as flooding, torrential rain strikes Pakistan
Twin Cities set February snowfall record - and it's not over yet
Flagstaff, Arizona, sets all-time snow record as major snowstorm buries southwestern US
Rare snow falls in Southern California, residents freak out
Swedish student leader wins EU pledge to spend billions on climate
Earth facing 'global warming Armageddon' in less than 150 years
Media Hysteria: Climate Change 'Heat Records' Are a Huge Data Manipulation
White House readies panel to question security risks of climate
Former FDA commissioner says agency erred in allowing drug companies to promote opioids for long-term use
Scientists are now testing genetically modified mosquitoes, which is just as scary as it sounds
AI may be able to predict spread of melanoma, Israeli scientist says
China's CRISPR twins might have had their brains inadvertently enhanced
Kentucky Committee Passes Bill to Ban Abortions on Babies With Down Syndrome
One ruled a US citizen, the other not: gay couple's twins face unusual battle
Excitement, anger as Kenya awaits ruling on decriminalizing gay sex
LGBT Sports Group Drops Martina Navratilova Over Objections to Transgender Athletes
How Judaism inspires the first openly gay politician in Michigan state office
Pope Francis opens sex abuse summit, urges Catholics to fight 'evil afflicting the Church'
Catholic Church's problems with abuse are playing out in India amid summit
Polish Activists Topple Statue of Iconic Priest as Vatican Summit on Sex Abuse Begins
California bill would require Catholic priests to report child sex abuse revealed in confession
A man drove his vehicle into a couple and their six children. Then he backed up and drove into them again.
New York driver allegedly plows into family of 8, killing mom after asked to stop smoking: report
Tracking Bible Prophecy Headlines - 2/21/2019
Netanyahu puts off meeting with Putin as he pushes for right-wing unity deal
Likud: Gantz and Lapid will usher in 'leftist' government 'backed by Arabs'
UN envoy says risk of Israeli-Palestinian war looms large
Multiple arson balloons launched from Gaza; IDF hits Hamas post in response
Israel Attacks Hamas Following Airborne Firebomb From Gaza
Hamas claims credit as head of elite IDF unit steps down after Gaza raid
Tires slashed, graffiti daubed in apparent hate crime in Palestinian village
IDF arrests 17 Palestinians, clash with rioters in West Bank raids
France's Jewish Community Looks to Macron for Answers After Series of anti-Semitic Crimes
Anti-Semitism worst since WWII, Macron tells French Jewish group
President Macron: France To Define Anti-Zionism As A Form Of Anti-Semitism
Netanyahu highlights Israel's technological prowess at friendly President's Conference
Israel unveils Rafael's new advanced bunker buster missile, 'Rocks'
Europe: Trying to Legitimize Iran's Regime
German president lauds Iran on revolution that seeks Israel's destruction
Iran says it cannot rule out possibility of war with Israel
Iran's Rouhani says U.S. sanctions are 'terrorist act'
Democratic Party passes resolution calling for US to re-enter Iran nuke deal
Iran's Zarif Slams U.S. 'Hypocrisy' Over Saudi Nuclear Plan
Despite the slaughter in Yemen, Britain is still chasing arms sales
Amid the fallout with Turkey, Trump signs legislation blocking transfer of F-35 fighter jets
Muslim group seeks congressional probe on US terror watchlist
Endgame for the Isis 'caliphate' looms in small Syrian town
Islamic State group: Civilians evacuated from last Syria enclave
Blame for mass rapes points to S. Sudan army: UN report
India demands Pakistan take action and 'stop misleading' on Kashmir attack
Putin promises Russians better living conditions 'within this year'
Russia bans soldiers from using smartphones to prevent tracking of military
Putin: US using 'far-fetched accusations' to quit arms deal
Russian President Vladimir Putin Threatens to Retaliate if U.S. Deploys New Missiles in Europe
Putin warns new missiles could target 'decision-making centers'
Possible peace declaration looms large over Trump-Kim summit
China's social credit system shows its teeth, banning millions from taking flights, trains
EU countries back copyright reforms aimed at Google, Facebook
Arrested Coast Guard Officer Planned Mass Terrorist Attack 'On A Scale Rarely Seen'
'I am dreaming of a way to kill almost every last person on earth': A self-proclaimed white nationalist planned a mass terrorist attack, the government says
Feds: Coast Guard lieutenant compiled hit list of lawmakers
Number of active hate groups in US at record high, civil rights watchdog says
Pelosi urges support for resolution to block border wall emergency
Judge Andrew Napolitano: Trump's brazen, unconstitutional overreach
Up to 15 British ministers may vote to stop UK from leaving EU on March 29
US and China are said to be outlining deal to end trade war
The Fed just said it contributed to the stock market's wild ride in December
US debt hits record under Trump, Republicans mum
US says it will deliver aid blocked by Venezuela, setting up confrontation with Maduro regime
Venezuela seeks UN support against 'military aggression'
Venezuela gets fuel from Russia, Europe but the bill soars
Oil hovers near 2019 highs amid OPEC cuts, but economic slowdown weighs
Scientists Warn Trump's Space Force Could incentivize Nations To Build Space Weapons: 'A Profoundly Bad Idea'
5.6 magnitude earthquake hits near Ndoi Island, Fiji
5.1 magnitude earthquake hits near Ezine, Turkey
5.0 magnitude earthquake hits near Haswayn, Yemen
Reventador volcano in Ecuador erupts to 16,000ft
Planchon Peteroa volcano in Peru erupts to 15,000ft
Mt Etna volcano in Italy erupts to 15,000ft
Sheveluch volcano on Kamchatka, Russia erupts to 15,000ft
Karymsky volcano on Kamchatka, Russia erupts to 12,000ft
New York City Admits Defrauding FEMA Out Of Millions After Superstorm Sandy
Snow falls in Las Vegas for the second time in a week
Climate Change Doubter Is Leading Effort to Advise President Trump on Climate Security
Scientists Release Controversial Genetically Modified Mosquitoes In High-Security Lab
Anti-vaxx propaganda has gone viral on Facebook. Pinterest has a cure
Pinterest Temporarily Blocks All Vaccine Content (Factual and Otherwise)
Measles vaccine opponents take fight to the state capital in wake of new bill
FDA chief says feds might intervene if states continue allowing vaccine exemptions
More than 130 dead in measles outbreak blamed on Philippine anti-vax movement
Stressed out: Anxiety a bigger concern for teens than drugs, poverty
IDF: Women soldiers to have free access to 'morning after' pills
Serbian PM's same-sex partner gives birth to baby boy
Taiwan government to unveil draft same-sex marriage law
Tax service turns away gay couple, citing Indiana's 'religious freedom' law
On YouTube, a network of paedophiles is hiding in plain sight
'The pope ignored them': Alleged abuse of deaf children on 2 continents points to Vatican failings
Pope says church's attackers are linked to devil
Tracking Bible Prophecy Headlines - 2/20/2019
19 Palestinians arrested in fresh Temple Mount clashes
Jordan gives Palestinians larger role in running Temple Mount
Jordan Adds PA, PLO Members to Islamic Waqf, Fuel to Fire on Temple Mount
U.S. Palestinian mission to merge with Israel embassy in March
First Balloon-arson Fire Since November Hits Forest Near Gaza
Abbas: PA will reject tax money following Israel's law to deduct terrorists' salaries from funds
Abbas: We will pay every penny to the martyrs
Netanyahu: Anti-Semitism an 'epidemic' that endangers everyone
Netanyahu urges Europe to take a stand against 'plague' of anti-Semitism
Amid tensions over Holocaust, Jewish cemeteries vandalized in Poland
Israel should apologize to Poland, U.S. ambassador says
New Right adds French immigrant to party list amid surge in anti-Semitic attacks
Man shot by air rifle outside Paris-area synagogue
French police kill suspect after knife attack in Marseille
Macron vows action as French prepare to rally against anti-Semitism
8th lawmaker quits UK's Labour over anti-Semitism and Brexit
Farrakhan accuses 'wicked Jews' of using him to 'break up the women's movement'
Ilhan Omar apologizes to Jewish groups for hurt caused by AIPAC tweet
Jewish Agency head blames social media 'killing fields' for rising anti-Semitism
Assad adviser rejects idea of granting Syrian Kurds autonomy
Syria's Assad Tells Kurds That U.S. Will 'Put You In Their Pocket' to Use As 'Bargaining Tools'
IS 'trapping 200 families' in last bastion in Syria
China, Iran meet amid efforts to preserve nuclear deal
British FM: German halt in Saudi arms sales hurting UK industry
House investigates 'White House plan' to share nuclear technology with Saudis
House report finds 'chaos' characterized Trump administration rush to provide Saudis with nuclear power
Russia's Putin, Saudi King ready to continue energy cooperation
Deal to free Hodeidah may open way for aid in Yemen, UN envoy says
Death toll from last week's northwest Nigeria attack doubles to 130
Pakistan PM urges talks on Kashmir blast, warns India against attack
India says suicide attack mastermind killed
Facing an aggressive Beijing, Taiwan's president issues a warning to the world
North Korea's Kim shuffles nuclear talks team after defections, spying allegations
Kim Jong Un goes after opponents of US-Korea ties with jail and executions, report says
Venezuela closes key maritime, air borders with neighbors amid growing aid crisis
Venezuela crisis: Brazil vows to deliver aid, defying Maduro
'You'll Lose Everything.' President Trump Warns Venezuelan Military to Abandon Nicolas Maduro
Donald Trump Sounds Like a Nazi, Says Venezuela's Maduro After Fiery Anti-Socialism Speech
Dozens of Missionaries Forced to Flee Haiti amid Growing Violence
A ship has left the UK for Japan with no guarantee of unloading its cargo due to Brexit
Ocasio-Cortez raises eyebrows after comparing Trump's border wall to Berlin Wall
Boy called 'Little Hitler' for using hot chocolate stand to raise money for border wall, parents say
Nancy Pelosi Says She Has Equal Power to Donald Trump in Meeting with European Leaders
McCabe says 'it's possible' Trump's a Russian asset
Trump signs directive in move to create a US Space Force
Some Yellowstone geysers are getting more active—but why?
5.6 magnitude earthquake hits near Kota Ternate, Indonesia
5.1 magnitude earthquake hits near Kuripan, Indonesia
Sabancaya volcano in Peru erupts to 25,000ft
Ebeko volcano in the Kuril Islands erupts to 17,000ft
Fuego volcano in Guatemala erupts to 16,000ft
Reventador volcano in Ecuador erupts to 16,000ft
Karymsky volcano on Kamchatka, Russia erupts to 15,000ft
Planchon Peteroa volcano in Chile erupts to 15,000ft
Mt Bromo in the Tengger Caldera in Indonesia erupts to 10,000ft
Tropical Cyclone Oma now category 3, changes course for Queensland
First February typhoon since 2015 may threaten Guam, Northern Mariana Islands this week
Jet stream helps flight reach 801 mph due to jet stream: reports
Iowa governor says state will not appeal ruling striking down 'fetal heartbeat' abortion law
Hormone Therapy During Gender Transition May Worsen Risk For Heart Attack, Stroke, Blood Clots
Trump administration pushes for end to worldwide criminalization of homosexuality
The stakes are high for Pope Francis, Catholics worldwide in unprecedented sex abuse summit
Vatican secret out: There are rules for priests who father children
Tracking Bible Prophecy Headlines - 2/19/2019
Palestinians, Jordanians expand alliance to torpedo Trump's peace plan
No 'normalization' with Israel before Palestinian statehood, Omani FM says
Qatar warns Hamas it won't pay for Gaza electricity beyond April
'Abbas about to inflict serious humanitarian crisis on PA'
Five Palestinians Arrested in Temple Mount Clashes Amid Dispute Over Closed Site
Palestinians say Israel 'playing with fire' by closing Temple Mount gate
Jordanian FM demands Israel reopen Temple Mount
Amid border clashes, IDF denies mortar shell fired from Gaza
Fresh fight over Holocaust memory threatens warming Israel-Poland ties
Polish Jewish Leaders Slam Israeli Minister's anti-Semitism Remark
Central Europe summit in Israel nixed as Poles pull out over Holocaust remarks
Polish official: we're considering calling our ambassador in Israel back
Bennett on Poland: We cannot allow anyone to revise history
UAE announces new international weapons deals as Middle East military spending soars
Suicide bomber kills 2 policemen near famed Cairo tourist market
Twin bombing kills 17 in Syria's Idlib
Islamic State fighters besieged in Syria refuse to surrender, ask for an exit
Isis Briton compares Manchester bombing to western airstrikes
The Syrians returning home after years of fleeing war
Trump's 'bring jihadists home' call gets mixed response in Europe
EU states say taking ISIS recruits back "not as easy" as Trump thinks
Hackers target U.S. government and companies, after withdrawal from nuclear deal
Prince Turki al-Faisal: Iran should let go of its 'extra-territorial ambitions'
Israel 'looking for war' as US seeks to overthrow our government, says Iranian foreign minister
Rouhani: US sanctions are 'economic war' on Iran
Saudi official fires back after Iran blames Riyadh for fatal attack on Guards
Iran Arrests Militants Linked to Suicide Bombing Near Pakistan Border
Iran: Will 'immediately intervene' if Pakistan doesn't eliminate terrorists
Jubeir: Saudi Arabia, Pakistan to cooperate in facing regional challenges
Saudi Arabia signs $20bn in deals with Pakistan
Yemen war: Parties agree Hudaydah port withdrawal plan
North Korea's 'socialist utopia' needs mass labor. A growing market economy threatens that
Mud, snipers and a global flashpoint: On the frontlines of Ukraine's frozen war
Staircase in Ukraine mall decorated with giant swastika
As Venezuela spirals downward, South America struggles to absorb its migrants and refugees
Venezuela expels Europe lawmakers as aid showdown intensifies
Marco Rubio at Venezuela border warns Maduro's troops against "crime" of blocking aid
Trump to say Venezuela's move to democracy is 'irreversible'
Trump declares 'socialism is dying' amid Venezuela 'catastrophe,' promises 'this will never happen to us'
Trump ramps up pressure on Venezuela's Maduro in speech
Trump urges Venezuelan military to abandon Maduro or 'lose everything'
Melania Trump says she appreciates freedom after living in socialist country
Haitian police arrest five Americans who claimed they were on a 'government mission'
Cartel Ambushes Mexican Soldiers near Texas Border
6 illegal immigrants linked to Mexican cartel arrested in NC for drug trafficking operation, officials say
Trump's border wall faces Texas-size backlash from land owners
1,000 Texas farmers could have land seized to build Trump's border wall
California AG: At least 13 states suing over Trump's national emergency
Trump's emergency declaration may have laid the groundwork for his impeachment
Warren: Officials have duty 'to invoke 25th amendment' if they think Trump is unfit
Trump lashes out at 'treasonous' officials after McCabe interview
Graham Vows To Investigate 'Administrative Coup' In FBI, Justice Department
Catalan separatists stage mass protest in Barcelona
Satanic Nazi group is luring young people to far right, new report warns
'Spreading Like a Poison': Anti-Semitic Acts on the Rise in France
14 political parties in France call for protests against anti-Semitism
Seven MPs leave Britain's Labour Party over Brexit, anti-Semitism
Irish backstop can't be changed for Brexit deal - Estonian president
Global Slowdown Leaves Growth Weakest Since Financial Crisis
China accuses US of trying to block its tech development by stoking cybersecurity fears
Censored: Facebook Bans Conservative Articles on Jussie Smollett Hate Hoax
Facebook security app used to 'spy' on competitors
With sights set on the moon, Israel to launch privately funded spacecraft Friday
The 'Supermoon' Syndrome Rises with February's Full Moon
5.6 magnitude earthquake hits near Krajan Tambakrejo, Indonesia
5.2 magnitude earthquake hits near Ohonua, Tonga
Popocateptl volcano in Mexico erupts to 20,000ft
Reventador volcano in Ecuador erupts to 17,000ft
Fuego volcano in Guatemala erupts to 16,000ft
Planchon Peteroa volcano in Chile erupts to 15,000ft
Karymsky volcano on Kamchatka, Russia erupts to 14,000ft
Mt Etna in Italy erupts to 14,000ft
Tropical Cyclone Oma to batter New Caledonia into midweek, New Zealand and Australia on alert
Los Angeles received more rain in first 45 days of 2019 than in entire 2018, California
Las Vegas snow: Up to 2 inches of snow falls on strip for 1st time in decade
24 bodies recovered from flooded gold mine in Zimbabwe
Liberia gold mine collapse: Dozens arrested at 'lawless' rescue site
Vale mining company evacuates 200 people near Brazilian dam on fears of instability
'Killer' cells raise hope of universal flu vaccine
Brazil's #metoo moment: Spiritual guru accused of sex abuse
French judge refuses to block Catholic sex scandal movie
Tracking Bible Prophecy Headlines - 2/18/2019
IDF soldier wounded, 19 Gazan rioters reported shot as border heats up
Ministers approve slashing $138 million from Palestinians over terror payments
PA fumes over Israeli 'piracy' after decision to deduct terror money
Warsaw-Jerusalem tensions rise over 'Nazi link' claims
Polish PM cancels trip to Israel amid spat over Netanyahu Holocaust comments
'Spreading Like a Poison': Anti-Semitic Acts Increase in France
U.S. cannot back Syrian forces who align with Assad: U.S. commander
Syria's Assad: US will sell out those relying on it
Assad Warns Rebel Groups: U.S. Will Not Protect You
Assad warns Syria's Kurds that US will not protect them
Russia says Syrian Kurds should start dialogue with Assad
US-backed Syria force says ISIS holding 1,000 civilians
Rouhani unveils sub armed with cruise missile after Iran's FM says chances of war 'great'
Iran blasts US efforts to turn Europe against nuclear deal
Pence's Calls to Pressure Iran Fall on Deaf Ears in Europe
Saudi minister says all at Warsaw Mideast confab agreed Iran the major problem
Rouhani says Iran ready to improve ties with Gulf states
After blaming Israel and Gulf, Iran now fingers Pakistan over deadly bus attack
Saudi Crown Prince: Consider me the ambassador of Pakistan
Saudi Arabia signs warship construction deal with France's Naval Group
Venezuelans send out SOS signal from Colombian border
Cancun attack: Five killed as gunmen open fire at bar in Mexico tourist hotspot
Trump aide predicts 'hundreds of miles' of border wall by 2020
Former acting FBI director: Trump's 'own words' prompted counterintelligence investigation
Ex-FBI deputy director: 'Crime may have been committed' by Trump
Trump calls for action against 'tired' 'SNL' and 'fake news' NBC
Facebook labelled 'digital gangsters' by report on fake news
Facebook 'intentionally and knowingly' violated U.K. privacy and competition rules, British lawmakers say
Montage: Watch the Media Uncritically Accept Another Outlandish 'Hate Crime'
Brothers say Jussie Smollett paid them to participate in alleged attack, source says
New York Police Seek Authority to Take Down Drones
China data leak exposes vast hi-tech surveillance operation in Xinjiang
6.4 magnitude earthquake hits near Namatanai, Papua New Guinea
5.1 magnitude earthquake hits near Bristol Island, South Sandwich Islands
5.0 magnitude earthquake hits near Bitung, Indonesia
5.0 magnitude earthquake hits near Yuto, Argentina
5.0 magnitude earthquake hits near South Georgia Island region
5.0 magnitude earthquake hits near Laiwui, Indonesia
Sabancaya volcano in Peru erupts to 25,000ft
Popocateptl volcano in Mexico erupts to 24,000ft
Reventador volcano in Ecuador erupts to 18,000ft
Planchon Peteroa volcano in Chile erupts to 15,000ft
Karymsky volcano on Kamchatka, Russia erupts to 12,000ft
Mt Etna volcano in Italy erupts to 12,000ft
Russian trolls blamed for spreading anti-vaccination propaganda
Inside the horrifying, unspoken world of sexually abusive nuns
China hearing gospel via Africa; church growing amid brutal persecution
Tracking Bible Prophecy Headlines - 2/17/2019
Sissi: Israeli-Palestinian conflict is main source of instability in Middle East
Record number of reports criticizing Israel said to be released by UN next month
Kuwait will be the last to normalize relations with Israel: Deputy FM
Nasrallah: Warsaw meet unmasked Israel-Gulf ties, Arab leaders Israel's 'tools'
Hezbollah: We can conquer the Galilee
TV host in hot water for saying control of West Bank turns troops into 'animals'
Gunmen kill 66 in Nigeria's Kaduna state ahead of vote
Isis Claims Responsibility for Attack That Killed 15 Egyptian Military Personnel
Islamic State: Trump calls on European allies to take 800 fighters captured in Syria
800 jihadists to wreak havoc if Britain does not take back fighters, US warns
ISIS 'caliphate' on brink of defeat in Syria as Trump urges Europe to do more
Syrian military linked to more than 300 chemical attacks, report says
Merkel: US pullout from Syria risks boosting Russia, Iran influence
Trump-era US, Europe rift wide open at Munich security talks
EU, Germany reject US call to leave Iran nuclear deal
Merkel defends Iran deal, multilateralism but Pence resists
Comparing Iran to Nazis, Pence doubles down on call for EU to quit nuclear deal
Iran rejects Pence's anti-Semitism charge, says it's 'just against Zionists'
Iran Rejects Pence's anti-Semitism Charge: We Respect Judaism, Oppose 'Killing Machine' Israel
Pence: Iran is the leading state sponsor of terrorism in the world
Iranians cry 'revenge' at funeral of suicide bomb victims
Iran threatens Pakistan, accuses Saudi Arabia, UAE of involvement in car bombing
Top US admiral warns of Iran's 'growing capability' against enemies, by air and ship
Iran to unveil submarine equipped with guided cruise missile system
Erdogan says won't go back on S-400 deal with Russia
Moscow wants Ukraine's leader 'removed from power': US diplomat
China and Russia Team Up for Push to Split U.S. From NATO Allies
Saudi crown prince heads for Pakistan amid India tensions
US 'tells India it respects its right to self-defence' after cross-border militant attack kills 44 paramilitary police
Hezbollah denies US charges it has cells in Venezuela
Haiti's political crisis disrupts economy and day-to-day life
Haiti protesters take the day to gather food and water as they prepare for more possible conflict
Tear gas, hate speech mark 14th yellow vest protest
French 'Yellow Vests' marching for everyone, protester says as support falls
Torch-wielding nationalists march through Sofia, Bulgaria to honor pro-Nazi general
Pound Shows Signs of Creaking Under Weight of a No-Deal Brexit
Biden tells Europeans in Munich that America is 'an embarrassment'
Protests planned across US on Presidents Day in response to Trump's national emergency for border wall
Lindsey Graham says Trump has to "do it on his own" to build the wall
'I didn't need to do this.' Critics say Trump quote undercuts national emergency for border wall
National emergency declaration: California governor accuses Trump of keeping disaster money from wildfire survivors
First lawsuit filed against Trump emergency declaration
Japan's PM nominated Trump for Nobel Peace Prize on U.S. request: Asahi
Two victims of the Illinois shooting attended a school that just marked the anniversary of another mass shooting
Intern on first day, grandfather of eight among victims of shooting in Aurora, Illinois
Saudi Arabia defends app that allows men to monitor wives, daughters
From Echo to Ring doorbell and Fire TV, are you comfortable Amazon with controlling your smart home?
5.0 magnitude earthquake hits near Hirara, Japan
Sabancaya volcano in Peru erupts to 25,000ft
Popocateptl volcano in Mexico erupts to 24,000ft
Reventador volcano in Ecuador erupts to 17,000ft
Fuego volcano in Guatemala erupts to 16,000ft
Planchon Peteroa volcano in Chile erupts to 16,000ft
Poas volcano in Costa Rica erupts to 12,000ft
Karymsky volcano on Kamchatka, Russia erupts to 12,000ft
Sakurajima volcano on Japan erupts to 12,000ft
Heavy rain hits parts of Zimbabwe, breaks 42-year-old record, 60 gold miners feared dead
Recent Storms Brings More Snow to California Than Boston; 'Bonkers' Winter Continues With Upcoming Storm
More rain, snow expected in storm-battered California, following days of mudslides and floods
California Atmospheric River Storm Damage: Sinkhole Swallows Highway, House Slides Down Hill
Climate disaster costs hit $650B and Americans absorbed a majority of it
Parents were protesting compulsory vaccinations 150 years ago. Some are still angry
Washington state bill to ban 'philosophical' vaccine exemptions moves forward
Kentucky Senate passes bill banning abortion when baby's heartbeat first detected
Abortion opponents in Alabama aim for outright ban
'Tennessee Natural Marriage Defense Act' seeks to strip gay marriage rights
Vatican defrocks former US cardinal McCarrick over sex abuse
Tracking Bible Prophecy Headlines - 2/16/2019
Twenty Palestinians, Israeli Officer Wounded in Clashes Along Gaza Border
IDF Tank Brigade Commander: With Syria Experience, Hezbollah No Longer a Guerrilla Group, but a Real Army
IDF conducts massive drill to 'simulate conditions of war with Hezbollah'
Hezbollah releases video of deadly 2015 attack on IDF convoy
Israel brings tourists to Entebbe for first time since legendary hostage rescue
New US spending bill includes $200m increase in defense aid to Israel
In Warsaw, even the group seating shows how much has changed in Israel-Arab relations
World Jewish Congress concerned about neo-Nazism in Europe
After Auschwitz visit, Pence accuses Iran of Nazi-like anti-Semitism
US ambassador slams German gov't for celebrating Iran's revolution
40 Years Later, Iran's Islamic Revolution Feels Threatened by House Churches
EU, Germany reject US call to leave Iran nuclear deal
Iran confirms second failed satellite launch
U.S. Pullout From Syria Benefits Iran, Says French FM, Decrying Trump's 'Mystery' Policy
Trump promises announcement on eradication of ISIS within '24 hours'
US: Time to expand the international coalition against ISIS
L.A. Skyscraper Shown Exploding in New ISIS 'Promise Fulfilled' Threat
India warns of 'crushing response' to Pulwama suicide bombing that killed 41 people
UN condemns 'heinous' terrorist attack in Iran killing 27
Iran threatens Pakistan, accuses Saudi Arabia, UAE of involvement in car bombing
Sudanese policeman dies from wounds after protesters stone vehicle
India unleashes its military on Pakistan after a terror attack stoked the feud between the nuclear rivals
30 years ago, the Soviets finally withdrew from Afghanistan, but Putin is trying to change how Russians feel about the war
Vladimir Putin's Big Push Into the Middle East
Pompeo: US will hold Russia accountable for poisoning of ex-spy in UK
Trump: Obama told me that he 'was so close to starting a big war with North Korea'
U.S. and Canada Warn Against Travel to Haiti as Violent Protests Continue
Haiti's President Says He Won't Step Down as Violent Protests Grip the Capital
Venezuela: 65 countries support Guaido, while UN backs Maduro
US military aircraft to deliver 200 tons of aid to Venezuela border
Photos emerge showing Venezuela's 'Death Squad' with lifeless bodies, victims described as anti-government protesters
Dow jumps nearly 450 points, clinches 8th straight weekly gain
Trade fights are pushing the global economy ever closer to the edge
The bipartisan spending binge is now worse than under Bush and Obama
Supreme Court will rule on Trump administration's effort to add question on citizenship to 2020 Census
Warning of 'invasion,' Trump declares national emergency to build Mexico wall
Trump Promised to 'Build That Wall,' Then Ran Out of Time and Options
Trump Declares a National Emergency, and Provokes a Constitutional Clash
Legal war looms over Trump move to declare border emergency
Trump declaration faces uncertain fate in coming court fight
Why Trump's threat to declare a national emergency freaks out Republicans
Donald Trump Made Mitch McConnell Eat a 'Manure Sandwich' with National Emergency Declaration: Former Rep Says
Ocasio-Cortez, Joaquin Castro Plan Bill to Block Trump's Emergency Declaration
Trump's Emergency Declaration Over Border Wall Triggers Lawsuits, House Probe
California may sue Trump over emergency wall declaration
Twitter users react to national emergency plan, point to 2014 Trump tweet
Pelosi warns GOP: Next president could declare national emergency on guns
Gunman kills 5 people, wounds 5 police at Illinois factory
Aurora workplace shooter was set to be fired by company, police chief says
Roger Stone: Mueller discloses evidence Trump adviser communicated with Wikileaks
International "fake news" committee to demand testimony from tech giants
Amazon threatens Philadelphia over plan to ban cashless stores
Thispersondoesnotexist.com is face-generating AI at its creepiest
Get set for 'super snow moon,' the biggest supermoon of the year
5.3 magnitude earthquake hits near Santa Cruz das Flores, Portugal
5.3 magnitude earthquake hits near Hihifo, Tonga
5.2 magnitude earthquake hits near Tarragona, Philippines
5.2 magnitude earthquake hits near Abepura, Indonesia
5.2 magnitude earthquake hits near Hirara, Japan
5.1 magnitude earthquake hits near False Pass, Alaska
5.0 magnitude earthquake hits near Adak, Alaska
Sheveluch volcano on Kamchatka, Russia erupts to 25,000ft
Popocateptl volcano in Mexico erupts to 21,000ft
Planchon Peteroa volcano in Chile erupts to 18,000ft
Fuego volcano in Guatemala erupts to 16,000ft
Reventador volcano in Ecuador erupts to 16,000ft
Turrialba volcano in Costa Rica erupts to 15,000ft
Nevados de Chillan volcano in Chile erupts to 12,000ft
Poas volcano in Costa Rica erupts to 11,000ft
Karymsky volcano on Kamchatka, Russia erupts to 10,000ft
Tropical Cyclone Oma to pass dangerously close to New Caledonia
Climate strike: Schoolchildren protest over climate change
In Roundup Case, the Science Will Go on Trial First
9/11 fund running out of money for those with illnesses
WHO warns of 'backsliding' in measles fight as cases soar
Trump meets with abortion survivor, rallies pro-lifers to push for laws protecting babies
Kentucky House passes bill banning abortions if Roe v. Wade overturned
Baby born to transgender man in landmark birth certificate case
Travelers to be provided 'nonbinary' gender option by some airlines: report
Tracking Bible Prophecy Headlines - 2/15/2019
Kushner tells diplomats he believes in peace plan, despite long odds
Kushner: Israel, Palestinians Will Have to Compromise in Upcoming Trump Peace Plan
Kushner: Mideast peace plan expected after Israeli election
Netanyau: Israel anticipating Trump's Mideast 'deal of the century'
PM tells Pence he's 'looking forward to peace plan,' as pair honor WWII victims
In Warsaw, Pompeo urges Poland to pass Holocaust restitution law
Netanyahu sparks fresh Polish anger over Holocaust collaboration comments
Polish crisis likely over after Israeli clarification of Netanyahu comment
Poland ends spat with Israel over PM's comments, blames 'media manipulation'
Palestinians say Warsaw meet 'normalizes occupation'
In clip leaked by PMO, Arab ministers seen defending Israel, attacking Iran
Arab leaders play down Palestinian issue in leaked video
Iran's 'toxic money' preventing Israeli-Palestinian peace - Bahraini FM
Netanyahu in Warsaw: For Arab leaders, Iran threat more urgent than Palestinians
Pence urges EU to pull out of nuclear deal, says Iran planning 'new Holocaust'
Iran warns neighbours after bombing kills Revolutionary Guards
Israeli, US troops wrap up annual joint missile defense war games
Waiving Posters of Assad, Golan Heights Druze Mark Anniversary of Israeli Annexation
Netanyahu Defends Confirmation of Syria Strike: I Wouldn't Reveal Things They Don't Know
Russia Hosts Turkey and Iran for Talks on Syria Peace Agreement
Putin says Russia, Turkey, Iran see US pullout from Syria as 'positive step'
Despite U.S. Threats, Turkey to Purchase Russia's S-400 Missile System
ISIS fighters accused of atrocities as caliphate teeters on 'verge of collapse'
Alarm raised over bill allowing Sisi to rule Egypt until 2034
40 Killed In Worst Terror Attack On Forces In Kashmir
Kashmir attack: India says Pakistan had 'direct hand' in deadly convoy strike
Pompeo: U.S. aims to 'get as far down the road as we can' with North Korea
Theresa May defeated on Brexit again as ERG Tories abstain
60% of UK trade is still exposed to a Brexit shock
Venezuela military reinforces Colombian border blockade
Venezuela unveils anti-US coalition at United Nations
Venezuela's President Maduro Says Rival 'Serves the Interests of the United States and the Zionists'
Maduro reveals secret meetings with US envoy
McCabe: There were 25th Amendment discussions at DOJ to remove Trump from office
McCabe says he ordered the obstruction of justice probe of President Trump
McCabe says DOJ talked 25th Amendment, Rosenstein offer to wear wire around Trump was serious
Alan Dershowitz: Ousting Trump via 25th Amendment is 'clearly an attempt at a coup d'etat'
McCabe, Rosenstein must testify to explain claim that DOJ discussed removing Trump, GOP leaders say
Trump will sign bill to avoid shutdown, then announce $8 billion national emergency for border wall, official says
Trump attacked Obama for using executive powers on immigration, now plans to do the same thing
Schumer warns Trump against emergency border declaration: 'Tremendous mistake'
House Republican worries Trump's emergency declaration could help future Dem president enact Green New Deal
Green groups ready to sue Trump over emergency wall order
How Ocasio-Cortez and others pushed Amazon out of New York
The fight over Amazon is the fight for the future of the Democratic Party
Year after Parkland massacre, victims honored with silent memorials
Parkland survivors spent the year advocating change - and coping with trauma
Introducing 'JPM Coin': JPMorgan will be the first major US bank to launch its own cryptocurrency
Is 'Biochipping' A Good Idea? The incredibly promising business behind people injecting themselves with microchip
Facebook uses its apps to track users it thinks could threaten employees and offices
US, Facebook negotiating record multibillion-dollar fine after privacy lapses
New AI fake text generator may be too dangerous to release, say creators
Chinese State Media Warns of Impending 'High-Tech Cold War' Fueled by A.I. Competition
EU politicians finalise new copyright rules that could transform the internet
Drones temporarily ground all Dubai Airport flights
6.2 magnitude earthquake hits near the Northern Mid-Atlantic Ridge
5.4 magnitude earthquake hits near Pampas, Peru
5.0 magnitude earthquake hits the Northern Mid-Atlantic Ridge
Popocateptl volcano in Mexico erupts to 25,000ft
Sabancaya volcano in Peru erupts to 23,000ft
Planchon Peteroa volcano in Chile erupts to 19,000ft
Sheveluch volcano on Kamchatka, Russia erupts to 17,000ft
Manam volcano on Papua New Guinea erupts to 16,000ft
Fuego volcano in Guatemala erupts to 16,000ft
Reventador volcano in Ecuador erupts to 16,000ft
Nevados de Chillan volcano in Chile erupts to 13,000ft
Poas volcano in Costa Rica erupts to 10,000ft
'Atmospheric river' wallops California; what are these 'rivers in the sky'?
Wet weather causing dangerous flooding across Las Vegas valley
Atlanta, Nashville among cities at risk for flooding in southeastern US during late February
'We're not insured': Townsville flood leaves policyholders stranded
Congo Adds Measles Outbreak to Ebola and Cholera Epidemics
Facebook, Facing Lawmaker Questions, Says It May Remove Anti-Vaccine Recommendations
Russian Trolls Promoted Anti-Vaccination Propaganda That May Have Caused Measles Outbreak, Researcher Claims
DNA tests to establish if fertility doctor secretly fathered 200 children
Groundbreaking: Doctors Remove Baby from Womb, Perform Operation, Put Her Back Inside
Focus on the Family to put live 4-D ultrasounds on Times Square jumbotron
After Abortion Victory, Democrats Push for Physician-Assisted Suicide
Israel Elections: Openly Gay Ex-mayor, ultra-Orthodox Woman Among New Candidates Joining Gantz's Party
Gay Couples in Japan Filed Valentine's Day Lawsuits Demanding Marriage Equality
Tracking Bible Prophecy Headlines - 2/14/2019
IDF warns Hamas likely to spark war in Gaza in bid for international support
Military factions in Gaza: 'All signs point to an escalation'
Israel refuses to let UN council visit Palestinian areas
Security forces arrest 20 suspects overnight in the West Bank
Justice Minister Shaked Says Israel Open to Reconstruction-for-Demilitarization Deal in Gaza
Netanyahu to Omani Foreign Minister: You Are Paving the Way for Peace
Saudi Prince Turki to Israeli TV: Netanyahu deceiving Israel about peace chances
Editor of PA daily calls expected Trump peace proposal a 'Holocaust plan'
Pompeo in Poland urges the country to pass Holocaust restitution law
At Warsaw conference, Pence hails Netanyahu 'breaking bread' with Arab leaders
Pompeo urges new era of cooperation in Middle East meeting
Netanyahu: Israel and Arab states advancing common interest of combating Iran
Greenblatt: Iran's aggression brought Israel and Arab world together
Iran's Zarif says Warsaw meeting 'dead on arrival'
Iran's supreme leader says talks with US can only 'harm'
Iran suicide bomber kills 27 in attack on border guards' bus
Suicide attack against Iran's Guards will see 'unrelenting battle against terrorism' - Iran vice president
Iran FM links bus bombing to Warsaw meeting
Pompeo to Netanyahu: Impossible to Achieve Mideast Stability, Peace Without Confronting Iran
Translation blunder by PM's staff has him ostensibly calling for 'war with Iran'
IDF believes Iran pulling forces in Syria away from Israel border due to strikes
The Iranian-backed terror organization Hezbollah has plans for Israel on the Golan
Iran could get nuclear weapon within two years, intel assessments find
Trump Administration Ramps Up Classified Program to Sabotage Iranian Missile Efforts, Report Says
UN court rules it has jurisdiction to hear Iran claim against U.S. over assets
Former US air force officer charged with spying for Iran
Syrians held in Germany for suspected crimes against humanity
Saudi envoy says Kingdom to lift warning against its citizens' travel to Lebanon
US delivers missiles to Lebanese army
Egypt to throw out term limits in move to keep Sissi in power at least 12 more years
U.S.-Libya forces raid al Qaeda site in Libyan city of Ubari - Libyan official
Under-fire Bashir vows peace push for Sudan war zones
Time running out to turn Yemen ceasefire into peace, says Hunt
In rebuke to President Trump, House approves measure to force U.S. withdrawal from Yemen
North Korea unlikely to give up all nuclear weapons, US commander says
NATO chief says allies keen to avoid arms race with Russia
U.S. senators to try again to pass Russia sanctions bill
Russia ready to help Venezuela resolve crisis, warns US against interference
Venezuela Showdown Nears as Guaido Sets a Date for Food Caravans
Cuban government cracks down on dissidents who oppose new Constitution
US judge finds Manafort lied to investigators in Russia probe
Judge voids Paul Manafort plea deal, says he 'intentionally' lied to the FBI, special counsel and grand jury
Trump Confidant Tom Barrack Apologizes After Appearing To Defend Jamal Khashoggi Murder
Omar Rips Into Trump After Call to Resign: 'You Have Trafficked in Hate Your Whole Life'
The House Is Set To Vote On Trillion Dollar Spending Bill Tomorrow. No One Has Read It
Congress rushes to avoid shutdown as Trump says he'll look for 'landmines' in spending plan
Trump says his border wall will be harder to climb than Mt. Everest
Bishop clears CovCath teens. Native man: 'Not up to white people to determine what is racist'
White supremacist gets life for killing black man to start a race war
School Hires Combat Vets With Rifles To 'Put Down' Active Shooters
The great Equifax mystery: 17 months later, the stolen data has never been found, and experts are starting to suspect a spy scheme
Dhillon: Microsoft Wants To Pick The News You Read
Pentagon releases blueprint for accelerating artificial intelligence
With smart sneakers, privacy risks take a great leap
Mars Rover Opportunity Is Dead After Record-Breaking 15 Years on Red Planet
Supermoon - second of three - will shine February 19
5.1 magnitude earthquake hits South of Tonga
5.1 magnitude earthquake hits near Kuril'sk, Russia
5.0 magnitude earthquake hits near Kuril'sk, Russia
Sheveluch volcano on Kamchatka, Russia erupts to 24,000ft
Popocateptl volcano in Mexico erupts to 18,000ft
Fuego volcano in Guatemala erupts to 15,000ft
Reventador volcano in Ecuador erupts to 15,000ft
Planchon Peteroa volcano in Chile erupts to 15,000ft
Poas volcano in Costa Rica erupts to 10,000ft
Cyclone Oma: Red alert re-issue for central Vanuatu
Weird Weather: Seattle Is Beating Denver In Snowfall This Season
Washington snow called 'otherworldly' by those stranded in historic storm
Record-breaking snowfall cloaks Moscow
Atmospheric rivers pound California with season's 'biggest storm'
Mudslide risk from California storm forces hundreds to evacuate
Trump demands California return $3.5 billion in funds for state's 'disaster' bullet train project
McConnell to bring Green New Deal to vote, forcing 2020 Dems to go on record on radical plan
Mitch McConnell to force vote on AOC's Green New Deal to embarrass Senate Democrats
Rep. Liz Cheney enters draft summary of Green New Deal into Congressional Record
Vegan Cory Booker Says Meat Eaters' Days Are Numbered
Vegans strike deal with abattoir to give cows 'last rites' before they arrive at slaughterhouse
Deadly 'zombie' deer disease could possibly spread to humans, experts warn
In rap video, Insys opioid salesmen boasted of their prowess
Japanese same-sex couples sue for equal marital rights
'They would smash your head to death': escaping homophobia in the Middle East
Explosive new book lifts lid on gay priests in the Vatican
Four in five Vatican priests are gay, book claims
N.J. Catholic dioceses release names of 188 priests and deacons accused of sexual abuse of children
New Bible translation technology by Wycliffe spreading Gospel faster than ever before
Tracking Bible Prophecy Headlines - 2/13/2019
Palestinian Arab organizations: 'There will be no peace without 1967 lands'
Russian Foreign Minister Lavrov: US peace plan should include Palestinian state based on 1967 borders
Russia warns Trump peace plan will undo all Israeli-Palestinian progress so far
Dems gunning for Trump fear 2020 split over Israel
Elizabeth Warren Urges Two-state Solution, Says U.S. Needs to Think 'What Our Support for Israel Means'
Meeting Abbas, MBS backs Palestinian state with East Jerusalem as its capital
Israeli advocate says one-state solution would lead to 'destruction' of Jewish state
Netanyahu rejected secret Saudi peace plan after 2014 Gaza war
Bahrain said to have informed Israel two years ago it wanted to normalize ties
Mike Pence to make first visit to Auschwitz, meet Netanyahu in Poland
Palestinian said to die of wounds sustained in Gaza border protest
US denies telling banks to stop working with Palestinians
Anti-Semitic acts hit France amid anti-government protests
UN set to publish blacklist of Israeli companies operating over Green Line
Mississippi House passes bill banning boycott of Israel
Trump calls Ilhan Omar's apology over anti-Semitic remarks 'lame,' says she should resign
Israel and Iran both set to join Russia-led free trade zone
Netanyahu says Iran focus of Warsaw Mideast summit
Israel, Arab states come together at conference against Iran
Slamming Europe over Iran stance, Netanyahu heads to Warsaw for Mideast summit
Netanyahu warns Iran: Our missiles can travel very far
'From the north to the south we are ready' for war: IDF officer
Netanyahu Again Confirms Syria Strike, Contrary to Position of Top Brass
Israel confirms strike in Syrian Golan, further cracking ambiguity policy
U.S. Backed Forces Strike Syrian Mosque Being Used as ISIS Command Center
US Senate proposal would block Saudi path to atomic weapon in nuclear deal
Mike Pompeo Warns Vladimir Putin Is Threatening Democracies Everywhere, Says West Took Its Eye Off Russia
Britain is ramping up its stand-off with China by deploying its only aircraft carrier to the South China Sea
Mark Carney: Brexit is the first test of a new global order
UK PM May: We can reach Brexit deal parliament can support
UK's May seeks more time to find Brexit deal, tells lawmakers: Hold your nerve
National debt tops $22 trillion for the first time as experts warn of ripple effects
A record 7 million Americans have stopped paying their car loans, and even economists are surprised
West Coast real estate is now so expensive that married couples are moving in with multiple roommates
Doctor: Most Americans "just one serious illness away from bankruptcy"
A political 'bomb' over drug prices could threaten NAFTA 2.0
Trump undecided on deal to avert another government shutdown
Trump dislikes border security deal but Republicans urge support
Trump: Border wall money will come from 'other sources'
Ted Cruz wants 'El Chapo' and drug lords to pay for border wall
'El Chapo' faces prison for life, but Mexico drug trade persists
Venezuela crisis: Maduro condemns 'extremist' Trump
Pocketing 1,000% Markup, Venezuelans Smuggle Out Precious Food
Senate has uncovered no direct evidence of conspiracy between Trump campaign and Russia
Trump thanks MSNBC after report Senate panel found no evidence of Russia conspiracy
Former Trump lawyer slams Mueller probe, maintains president will be cleared: 'Knock it off and get it done'
How House Democrats are ramping up Trump investigations
House Judiciary Committee hires lawyers who have written case for Trump impeachment
At least a dozen newspapers drop syndicated cartoon over vulgar anti-Trump hidden message
Politics is affecting dating and intimacy, expert says
Your Smart Light Can Tell Amazon and Google When You Go to Bed
Facebook's suicide prevention algorithm raises ethical concerns
5.9 magnitude earthquake hits near Agrihan, Northern Mariana Islands
5.2 magnitude earthquake hits near Esso, Russia
5.1 magnitude earthquake hits near Luganville, Vanuatu
5.1 magnitude earthquake hits near Lorengau, Papua New Guinea
5.0 magnitude earthquake hits near Sarangani, Philippines
5.0 magnitude earthquake hits near L'Esperance Rock, New Zealand
5.0 magnitude earthquake hits near Kuril'sk, Russia
Planchon Peteroa volcano in Chile erupts to 16,000ft
Sheveluch volcano on Kamchatka, Russia erupts to 15,000ft
Fuego volcano in Guatemala eurpts to 15,000ft
Reventador volcano in Ecuador erupts to 14,000ft
Kerinci volcano in Indonesia erupts to 14,000ft
Poas volcano in Costa Rica erupts to 11,000ft
Tropical Cyclone Oma now category 2 in Vanuatu
Queensland floods: 500,000 cattle survived years-long drought only to die in the rain
A Type Of Flood You've Never Heard Of Is Becoming More Common And More Deadly
Senate will vote on AOC's 'Green New Deal'
Union leaders warn Green New Deal may lead to poverty: 'Members are worried about putting food on the table'
You're out! Peanuts, Cracker Jack banned from minor league ballpark over allergy concerns
Ebola vaccine offered in exchange for sex, Congo taskforce meeting told
Philippines: Vaccine scare blamed for deadly measles outbreak
Vaccine storage too often fails to meet standards
Facebook under pressure to halt rise of anti-vaccination groups
Woman's unborn baby undergoes spinal surgery while still in the womb: 'She deserves this life'
Raising 'Theybies': Some families raising children without a gender
A West Virginia lawmaker is facing calls to resign after comparing LGBT people to the KKK
Writer Sues Twitter Over Ban for Criticizing Transgender People
Instagram removes gay Muslim comics after Indonesia warning
Naked pot-smoking sect grows at Indian Hindu fest
Call for Lords of Chaos film about suicide and satanism to be banned
Tracking Bible Prophecy Headlines - 2/12/2019
White House said to have finalized Middle East peace plan
Netanyahu to meet Pence, Pompeo in Warsaw for Mideast summit
Palestinians ask Arab countries to skip US-sponsored Mideast summit in Poland
Zarif, Bassil hold Beirut press conference, Lebanon boycotts Warsaw conference
Abbas Working to Persuade Saudi King to Oppose Trump's Peace Plan
Abbas travels to Riyadh for meeting with King Salman
Launch of Palestinian civilian monitor group angers settlers in Hebron
Hundreds of votes for Netanyahu's rival Sa'ar 'go missing' in Likud primaries
After irregularities noted, Israel's Netanyahu orders recount of party primaries
Ilhan Omar issues apology after condemnations over AIPAC money tweets
Trump blasts Omar: 'I don't think her apology was adequate'
Donald Trump Criticizes Rep. Ilhan Omar For Tweets: 'She Should Be Ashamed'
Omar said AIPAC pays lawmakers to be pro-Israel, but that's not how it works
Why Ilhan Omar won't pay for peddling bigotry
Tree commemorating murdered French Jew is chopped down amid anti-Semitic spate
Dozens of bullet holes found in Ohio synagogue
Israel spying on Iran from Afghanistan - reports
'IDF Special Forces operating in Afghanistan'
Nasrallah thanks Iran's Zarif for support against 'Zionist aggression'
Iranian Commander Threatens to 'Raze Tel Aviv to the Ground' if U.S. Attacks
Netanyahu warns Iran: Attack Israel and 'it will be the last anniversary you celebrate'
Iran Claims to Have Formula for Nuclear Bomb
US's Bolton: Iran's Islamic Revolution meant 'four decades of failure'
Bolton to Khamenei: You won't have many more anniversaries
The White House burns the intelligence community again with a threatening message to Iran
Iran's president calls Trump 'idiot' as crowds chant 'death to America'
In Revolution anniversary speech, Rouhani lays claim to Bahrain, other neighbors
Syria Reports Israeli Attacks Near Southern Border
Coalition warplanes strike last ISIS enclave in eastern Syria
Egypt parliament to vote to extend el-Sisi's rule this week
Israel Has the Gas to Sell to Egypt, but Can It Get It There?
Yemen war: Grain stores in Hudaydah 'at risk of rotting'
Trump objects to measure ending U.S. support for Saudis in Yemen war
China says US aims to 'stir up trouble' with naval sail-by
China's Space Debris Cleanup May Be Cover Story, Pentagon Says
Report: Space will likely be a battlefield in any U.S. conflict with China, Russia
Russia Is Considering An Experiment To Disconnect From The Internet To Test Its Cyberdefense
One of Russia's Neighbors Has Security Lessons for the Rest of Us
Norway: GPS jamming during NATO drills in 2018 a big concern
UK approaches GCC countries on post-Brexit trade pact, says UAE minister
U.K. Economy Wilts as Brexit Jitters Hit Business Investment
George Soros: Europe may be on the cusp of a nightmare, but it's not too late to wake up
Germany's new conservative leader distances herself from Merkel's migration legacy
Haiti paralyzed by fifth day of protests against president
Protests, violence in Haiti prompts international call for 'realistic and lasting solutions' to crisis
Democrats reject backup plan to fund government if border talks fail
US lawmakers reach deal 'in principle' on border wall funding to avoid shutdown
Budget deal calls for far less border wall money
In El Paso, Trump and O'Rourke go head-to-head over wall
Flight attendants union warns of possible airport chaos if there's another shutdown
Some Washington sheriffs refuse to enforce new gun laws
Iowa Democrats to take caucus to the virtual world
Is Skynet a reality? As Trump signs executive order on artificial intelligence, tech giants warn of danger
5.3 magnitude earthquake hits near Qeshm, Iran
5.3 magnitude earthquake hits near Amapala, Honduras
5.2 magnitude earthquake hits near General Luna, Philippines
5.1 magnitude earthquake hits near Hihifo, Tonga
5.0 magnitude earthquake hits near Hihifo, Tonga
Fuego volcano in Guatemala erupts to 16,000ft
Reventador volcano in Ecuador erupts to 15,000ft
Planchon Peteroa volcano in Chile erupts to 15,000ft
Sheveluch volcano on Kamchatka, Russia erupts to 15,000ft
Poas volcano in Costa Rica erupts to 10,000ft
Potent storm slams Hawaii with 191-mph winds, 60-foot waves and rare snow on Maui
Hawaii recorded what may be the lowest elevation snow in state history
Atmospheric river to blast California - heavy rain and gusts up to 50-70 mph expected
Snowstorm in Bosnia disrupts traffic, flights, sports events
Trump Mocks Green New Deal: 'High School Term Paper,' 'How Do You Take a Train to Europe?'
Dog DNA testing takes off, and generates debate
New Hampshire city offers free Valentine's Day STD, HIV testing
Nearly 1 in 7 US kids and teens has a mental health condition, and half go untreated, study says
Nearly 100 children dead as world's 2nd-largest Ebola outbreak surpasses 800 cases
Big conspiracy? Half Of Parents Worry Flu Shot Makes Children Sick, Third Believe It Doesn't Work At All
Teenager secretly gets vaccinated and blasts 'conspiracy theory-believing' anti-vax parents: 'God knows how I'm still alive'
Measles cases nationwide rise to 101, CDC says
Doctors Could Be Forced to Perform Abortions Under 'Extreme' N.M. Bill
Israel's new Likud candidate calls LGBT community 'unnatural,' slams Gay Pride
Dirty Dozen: 12 companies and entities facilitating sexual exploitation
Conservative Christians denounce Alabama, Supreme Court for denying imam to executed Muslim
Tracking Bible Prophecy Headlines - 2/11/2019
Unrest breaks out along the Gaza border
Two Palestinians said killed in Gaza-Egypt tunnel after inhaling toxic gas
Navy catches unarmed Palestinian trying to swim to Israel from Gaza
In 2017, Ori Ansbacher's alleged killer told Shin Bet he wanted to be a 'martyr'
Shin Bet: Murder of Israeli Teen Near Jerusalem 'Nationalistically Motivated'
Kahlon: Law meant to deduct terrorists' salaries from PA funds is 'correct, just and moral'
Netherlands to recognise Gaza Strip and West Bank as birthplaces
Congresswoman Ilhan Omar suggests Jewish money behind US support of Israel
Rep. Ilhan Omar Goes on Anti-Semitic Twitter Rampage; Advocacy Group Demands Apology
Ilhan Omar's AIPAC tweet sparks condemnation, including from Chelsea Clinton
Young evangelicals souring on Israel because of 'social justice,' media deception: theologian
In Addis Ababa, Abbas urges African states to maintain support for Palestinians
Egypt takes helm of the African Union as President Sisi elected chairman
Commentary: If Sisi's brutality in Egypt continues, the results could be dire for Europe
Iran FM visits Lebanon, offers support for new government
Report: Mossad helped smuggle Iranian nuclear scientist
Rouhani: Iran to continue expanding military might, missile work
Iran ready to boost uranium enrichment, says official
Chanting 'Death to America', Iranians mark 40 years since Shah's fall
Forty years since the Iranian Revolution and Israel's alliances
Iran's revolution: Political quake still shaking Middle East
Iran's 'revolution babies' weigh their progress since 1979
Top US general begins farewell tour amid orders to withdraw from Syria, Afghanistan
Withdrawal of U.S. Troops From Syria Expected Within 'Weeks,' General Says
'Heavy clashes' as US-backed forces make final push against IS
Top Saudi Diplomat Calls Jamal Khashoggi Murder A 'Mistake'
Top Pentagon official in Afghanistan amid push for peace
Tens of Thousands Rally in Spain, Demanding PM to Resign over his handling of Catalonia's secession crisis
IMF warns of global economic "storm" as growth undershoots
Britain's May seeks more time from MPs for Brexit talks
How Venezuela turns its useless bank notes into gold
Venuzuela: As Maduro Digs in, His Aides Hunt for an Emergency Escape Route
South America Is a Battlefield in the New Cold War
China upbeat on U.S. trade talks, but South China Sea tensions weigh
California governor to order National Guard troops back from border with Mexico
Democrats and Republicans Say Second Shutdown 'Train Wreck' on Horizon
Border security talks have not progressed through weekend, growing concern deal won't come together
Trump accuses Democratic leaders of poisoning budget talks with 'out of the blue' demand
Trump signals national emergency is on his mind as budget talks stall
Mulvaney: Trump's border wall 'going to get built with or without Congress'
Warren says Trump 'may not even be a free person' in 2020
Google and Facebook Worsen Media Bias
Source of leaked Bezos texts was mistress' pro-Trump brother: report
Family that lost a son at Sandy Hook fights against vicious conspiracy theorists
5.3 magnitude earthquake hits near Qeshm, Iran
5.3 magnitude earthquake hits near Amapala, Honduras
5.2 magnitude earthquake hits near General Luna, Philippines
5.1 magnitude earthquake hits near Hihifo, Tonga
Sabancaya volcano in Peru erupts to 24,000ft
Fuego volcano in Guatemala erupts to 16,000ft
Planchon Peteroa volcano in Chile erupts to 15,000ft
Sheveluch volcano on Kamchatka, Russia erupts to 15,000ft
Tropical Cyclone "Gelena" brings widespread flooding, leaves Rodrigues without power
Seattle is having its snowiest February in 70 years – and more is on the way
Hundreds of cars stranded on highway as blizzard conditions hit Washington state
New Zealand wildfires show no sign of easing, 3,000 flee
Climate change seen as top threat, but U.S. power a growing worry
Nearly Every Declared Democratic 2020 Candidate Supports Ocasio-Cortez's 'Green New Deal' While Trump Mocks the Proposal
Trump pokes fun at Klobuchar's climate-change stance as she announces candidacy in snow
Plummeting insect numbers 'threaten collapse of nature'
Mumps confirmed in 7 detainees at Houston ICE facility
Fury at HIV data leak in conservative Singapore
Bronx lawmaker says City Council 'controlled' by homosexual community, refuses to apologize
Hundreds of Southern Baptist leaders, volunteers accused of sexual misconduct in bombshell investigation
'Pure evil': Southern Baptist leaders condemn decades of sexual abuse revealed in investigation
Abuse of Faith: 20 years, 700 victims: Southern Baptist sexual abuse spreads as leaders resist reforms
Tracking Bible Prophecy Headlines - 2/10/2019
Palestinian Authority calls on Arabs to boycott U.S. conference in Warsaw
Brutal murder of 19-year-old girl shocks Jerusalem
Palestinian suspect arrested for murder of Israeli teen Ori Ansbacher
PM, president laud capture of Israeli teen's killer; hardliners demand reprisal
Justice minister urges death penalty for suspect in Jerusalem murder
IDF readies to raze home of Jerusalem murder suspect, indicating terror motive
Google to Israeli advertisers: No targeted political ads until after election
Lieberman: Netanyahu will likely quit if indicted before elections
Russian diplomat warns of Israel-Lebanon conflict, slams U.S. for 'incitement'
Praising Hezbollah, Russian envoy claims US could spark new Israel-Lebanon war
US-backed Syrian forces launch attack on final Isis stronghold
In a Chaotic, Neglected Mosul, Iraqis Struggles to Recover From ISIS Rule
Turkey demands China close camps after reports of musician's death
South Korea signs deal to pay more for U.S. troops after Trump demand
Kosovo: Serbia not recognizing its borders threatens peace
French yellow vest anti-govt protests turn violent in Paris
French yellow vest protester 'has hand blown off in violent street clashes with cops'
Brazil's new president is in hospital, with pneumonia linked to a life-threatening stab wound he got on the campaign trail
Venezuela shifts oil ventures' accounts to Russian bank - document, sources
Volunteers ready U.S. aid for Venezuela as Maduro digs in
Wealth concentration near 'levels last seen during the Roaring Twenties,' study finds
Trump divides Democrats with warning of creeping socialism
'That's Not Us': Ocasio-Cortez Adviser Denies 'Green New Deal' Promise on Economic Security
'Impartial' fact-checkers are revealing their partisanship against Trump
In the name of 'fake news,' Asian governments tighten control on social media
Gun-seizure laws grow in popularity since Parkland shooting
Yellowstone's Steamboat Geyser Is Gushing at a Record Pace
5.2 magnitude earthquake hits near General Luna, Philippines
5.2 magnitude earthquake hits near Kota Ternate, Indonesia
5.2 magnitude earthquake hits near Tezu, India
5.1 magnitude earthquake hits near Calama, Chile
5.1 magntiude earthquake hits near Naze, Japan
5.0 magnitude earthquake hits near Tobelo, Indonesia
Mt Etna volcano in Italy erupts to 20,000ft
Popocateptl volcano in Mexico erupts to 19,000ft
Ruiz volcano in Colombia erupts to 19,000ft
Reventador volcano in Ecuador erupts to 16,000ft
Planchon Peteroa volcano in Chile erupts to 16,000ft
Fuego volcano in Guatemala erupts to 15,000ft
Nevados De Chillan volcano in Chile erupts to 14,000ft
Sheveluch volcano on Kamchatka, Russia erupts to 13,000ft
Unusually Strong Hawaii Storm This Weekend May Bring Damaging Winds, Unprecedented Coastal Flooding, NWS Says
Strengthening storm could bring 40-foot waves, damage to Hawaii
Heavy snow slams Washington and Oregon, triggering major travel disruptions
Seattle receives the most snow in 70 years, bitter cold temperatures expected
Tibet snow: Blizzards and low temperatures kill thousands of herd animals in Tibet
Floods, fire and drought: Australia, a country in the grip of extreme weather bingo
Several mumps cases confirmed at Texas ICE facility, health officials say
Amid measles outbreak, hundreds rally to preserve right not to vaccinate children
Arizona considering declaring porn a 'public health crisis'
Mom celebrates transgender son with gender-reveal birthday photo shoot
Prisons to get transgender wings
There's a serious philosophical argument supporting the man suing his parents for giving birth to him
Tom Brady Says Superstitious Gisele Bundchen Has Him Using 'Protection Stones' – And It Works
Here's The 'Kind Of Crazy' Ritual Tom Brady's 'Good Witch' Wife Has Him Doing Before Games
Tracking Bible Prophecy Headlines - 2/9/2019
Despite steps to recognize western Jerusalem as Israel's capital, Russia says it won't transfer its embassy
Trump Adviser Kushner to Brief Arab Nations on Part of Peace Plan
Palestinians reject invitation to attend US Mideast meeting in Poland
Palestinian presence at Middle East meeting not a negotiation - U.S. official
Palestinians say two teenagers shot and killed in Gaza border protest
Declassified report on UNRWA accuses State Department of misleading Congress on Palestinian textbooks
Anyone but Bibi: In Israel, ex-general stirs hope of change
Foreign social media bots spreading fake news about Netanyahu's rivals
GOP leader promises 'action' against Democrats accused of anti-Semitism
Israel Must Stop Syria Strikes, Moscow Says
Merkel vs. Trump: ISIS Not Defeated, 'Transforming Into an Asymmetrical Warfare Force'
In message to Hezbollah, UN tells Lebanon to stay out of foreign conflicts
Long lines to buy meat illustrate Iran's economic woes
Iran opposition group calls for regime change in Paris march
Iran to Keep Chanting 'Death to America' - but It's Just Against Trump, Leader Says
Pompeo calls for 'tougher international restrictions' on Iran
Dozens of Houthi militiamen killed in coalition strikes in Yemen's Hajjah
Saudi Arabia's 'Complete Lack of Transparency' on Khashoggi Murder Is Concerning, Turkey Says
Trump ignores congressional deadline as pressure builds over Khashoggi murder
Trump confirms details of second summit with North Korea, touting its potential as 'economic powerhouse'
Red Cross warns of 'growing' risk of nuclear weapons, urges ban
'I Am Just Another Soldier': Maduro Trains to Fight U.S. Troops in Venezuela
U.S. in direct contact with Venezuelan military, urging defections
Irish prime minister says Brexit deal 'can be done'
White House Warns Of Another Shutdown As Negotiations Near End
Jeff Bezos Protests the Invasion of His Privacy, as Amazon Builds a Sprawling Surveillance State for Everyone Else
Apple and Google accused of helping 'enforce gender apartheid' by hosting Saudi government app that tracks women and stops them leaving the country
In the name of 'fake news,' Asian governments tighten control on social media
Facial biometrics catches impostor at JFK Airport
5.9 magnitude earthquake hits near General Luna, Philippines
5.1 magnitude earthquake hits near General Luna, Philippines
5.0 magnitude earthquake hits near General Luna, Philippines
5.0 magnitude earthquake hits near San Isidro, Philippines
5.0 magnitude earthquake hits near Yuzhno-Kuril'sk, Russia
Popocateptl volcano in Mexico erupts to 19,000ft
Reventador volcano in Ecuador erupts to 19,000ft
Fuego volcano in Guatemala erupts to 16,000ft
Planchon Peteroa volcano in Chile erupts to 16,000ft
Klyuchevskoy volcano on Kamchatka, Russia erupts to 16,000ft
Santa Maria volcano in Guatemala erupts to 14,000ft
Turrialba volcano in Costa Rica erupts to 12,000ft
Sheveluch volcano on Kamchatka, Russia erupts to 12,000ft
Sakurajima volcano on Japan erupts to 10,000ft
Washington governor declares state of emergency as state braces for its 2nd snowstorm this week
State of emergency declared in Bosnia after heavy flooding - Bridge collapses in Sarajevo
World's Driest Desert Floods as Extreme Weather Hits Chile
Distressing photos show 'massive' cattle deaths of Queensland floods
Sydney storm: Thousands remain without power after wild weather
In a rare event, yesterday's hailstorm turned Delhi-NCR white!
At least six dead in Brazil after powerful storm lashes Rio de Janeiro after experiencing its hottest January in 97 years
Rio de Janeiro: Storm dumped a month's worth of rain on Rio de Janeiro in the space of four hours
Temperature in Canada's Saskatoon plunges to lowest in over a century
Ocasio-Cortez Bungled Green New Deal's Release. Her Staff Took Its Webpage Offline
2020 Dems embrace Green New Deal, as GOP sees campaign gold
Haley Responds to Pelosi's Climate Committee: Does Protecting God's Creation Include Babies?
Digisexuality is stepping out of the closet. Keep an open mind
Sierra Leone's president declares rape a national emergency
Top Democrats Call On Virginia's Justin Fairfax To Resign After 2nd Sexual Assault Allegation
Pope Francis Makes Shocking Revelation About Another Scandal Involving the 'Sexual Slavery' of Nuns
Equine flu outbreak stops British horse racing
Measles outbreak declared across the Philippines, citizens urged to get vaccinated
Amid Measles Outbreak, Washington State Legislators Consider Bill To Remove Personal Belief As Reason To Forgo MMR Vaccine
Robert F. Kennedy Jr. testifies in Olympia against measles vaccine bill
Tracking Bible Prophecy Headlines - 2/8/2019
Kushner to visit Mideast for peace plan push
US officials visiting Mideast to seek backing for peace plan
Palestinian Authority brands US-led Middle East meeting an 'American conspiracy'
Trump adviser Kushner to visit Middle East on peace plan's economic part
Israel agrees to reopen economic agreements with Palestinians
Palestinians 'encouraged' by Gantz's remarks on possible West Bank pullback
Holding cards close to chest, Gantz doesn't rule out settlement evacuations
Gantz's Party Says It Won't Freeze Settlement Construction, Won't Build 'Wildly' to Foil Peace
Israeli Election Committee Chief Warns of Foreign Meddling
Israeli envoy calls Hebron international observer force 'violent, biased'
Gaza's abandoned children: Palestinians leaving their babies at border
Fleeing hardship and war, some 400 Ukrainians leave for Israel
Watchdog: Revolutionary Iran jailed 1.7 mln in 30 years
Khamenei: Large number of Iranian prisoners to be pardoned for revolution anniversary
US vows to remain 'relentless' to deter Iran missile program
Iran unveils new ballistic missile in secret 'underground city' facility
Israel said to find new Iranian precision missile factory in northwest Syria
U.S. set to pull troops from Syria by end of April, but no plan yet to protect Kurds
Russia tells Turkey to do more to clear Syria's Idlib of militants
Iraqi militia says it hit IS targets inside Syria
Isis leader believed to have fled coup attempt by his own fighters
Conflict erupts for control of Libya's largest oil field
Al-Jubeir at coalition meeting: Saudi Arabia committed to fighting terrorism
Saudi Arabia 'curtailed' Jamal Khashoggi murder probe - UN expert
Khashoggi Murder 'Planned and Perpetrated' by Saudi Officials, UN Finds
Saudi Prince Said He Would Use 'A Bullet' On Jamal Khashoggi A Year Before Killing: Report
US lawmakers renew push for penalties against Saudi Arabia
U.S. Lawmakers Slam Saudi Arabia and Trump for Alleged Weapons Transfers – Call for Restrictions
U.S., Russia and France All Launch Nuclear-Capable Missiles Within Hours of One Another as Treaty Falls Apart
Russia: We would be open to US proposals for new nuclear pact
For Putin, economic and political reality dampen any appetite for arms race
Trump-Kim summit venue shows possibility of moving beyond conflict: State Department
Stocks slump after report says Trump and Chinese President Xi Jinping are 'highly unlikely' to meet before a critical trade war deadline
Hezbollah has active cells in Venezuela, says Pompeo in TV interview
Cuban guards surrounding Venezuela's Maduro, US military commander says
As Venezuela Starves, Maduro's Military Barricades Key Bridge to Cut Off Incoming Aid
Maduro's Victims: Venezuelans Send Powerful Message to Pro-Socialist Americans
France recalls Rome envoy over worst verbal onslaught 'since the war'
Norwegian plane lands at Stockholm airport after bomb threat
U.S. Senate Panel Chief Sees No Trump-Russia Collusion So Far
Judge grills Mueller team on claim Manafort lied; prosecutors say issue's 'at heart' of Russia probe
How All-Knowing Smartphones Could Become the Pentagon's Employee Access Cards
New Gun Bill Would Require Buyers To Reveal Social Media History
Germany accuses Facebook of abuse, slaps restrictions on how it can gather data
5.4 magnitude earthquake hits the Southwest Indian Ridge
Popocateptl volcano in Mexico erupts to 21,000ft
Fuego volcano in Guatemala erupts to 16,000ft
Reventador volcano in Ecuador erupts to 16,000ft
Santa Maria volcano in Guatemala erupts to 16,000ft
Klyuchevskoy volcano on Kamchatka, Russia erupts to 16,000ft
Mt Etna volcano in Italy erupts to 15,000ft
Planchon Peteroa volcano in Chile erupts to 14,000ft
Sheveluch volcano on Kamchatka, Russia erupts to 12,000ft
Sakurajima volcano on Japan erupts to 10,000ft
A potentially crippling snowstorm is headed for Seattle
Storm Erik weather: 70mph winds to batter UK as Met Office warns of travel disruption
Ocasio-Cortez: Fixing Global Warming Requires 'Massive Government Intervention'
Green New Deal: Ocasio-Cortez aims to make air travel obsolete, aid those 'unwilling' to work
Ocasio-Cortez contradicts herself on role of government in massive and unprecedented 'Green New Deal'
Nancy Pelosi just threw some serious shade at Alexandria Ocasio-Cortez's 'Green New Deal'
Radar, chaff mystery has gone worldwide
'Like a wildfire': Washington state measles outbreak has potential to go very big, very quickly
Downtown L.A. Typhus Outbreak Spreads to City Hall, May Force Removal of All Carpets
Tests suggest scientists achieved 1st 'in body' gene editing
New Mexico abortion bill called 'most extreme in the nation'
John Roberts joins liberal justices as Supreme Court blocks Louisiana abortion clinic law
Read: Justice Brett Kavanaugh's dissent in Louisiana abortion clinic case
With Anti-abortion Push, Trump Woos Evangelicals Again
Indian man to sue his parents for giving birth to him 'without his consent', wants to be paid for his life
Yesh Atid unveils detailed policy plan to promote LGBT equality in Israel
Robot Love: Why romance with machines is a foregone conclusion
10-year-old boy takes knee during Pledge of Allegiance, mayor endorses "expressions of conscience"
Legal Struggle of Doctor Reflects Wider Harassment of Christians in India
Trump to faith leaders at National Prayer Breakfast: 'I will never let you down'
'Use Him for Your Kingdom's Sake': This Powerful Prayer Over President Trump Brought Democrats and Republicans Together
Tracking Bible Prophecy Headlines - 2/7/2019
Gaza rocket hits Israel, IDF tank fires at Hamas position in response
U.S. to Purchase Israel's Iron Dome Missile Defense, Citing 'Immediate Need'
Netanyahu hails US purchase of Israeli Iron Dome batteries
Pro-Israel Groups Welcome US Senate's Passage of Middle East Security Act
Commentary: Netanyahu's political problems are just beginning
Palestinians Warm to Netanyahu's closest election rival Gantz After Remarks on West Bank Settlements - said 2005 evacuation of Gaza settlers was 'a good decision'
Gantz: Israel should not be ruling over another people
Netanyahu: Abbas is happy with Gantz comments
US blocks UN move to condemn Israel's decision to shut Hebron monitor mission
Turkey calls on Israel to renew Hebron observers' mandate
Anti-Semitic incidents in UK hit record high for 3rd straight year
Popular singer in Iceland compares Jews to Nazis
Trump at State of Union: We won't ignore Iran threats of Jewish genocide
Iran pushes back after Trump accuses it of anti-Semitism
Rouhani: Iran ready to accept friendly US ties if it 'repents'
Hezbollah leader says in event of war, Iran won't be alone
Hezbollah leader calls on Lebanon to accept arms from Iran to confront Israel
Images suggest Iran has attempted second satellite launch
Burned by Israel Strikes, Iran to Move Weapons Supply Center Out of Damascus
Iran: Israeli strikes in Syria to be discussed at summit with Russia, Turkey
Talks with Putin to focus on Iranian military activity in Syria, says Netanyahu
Rouhani: Stability and security of Syria an important goal for Iran
Iran tells US to get out of Syria, whether it wants to or not
Trump predicts all IS territory will be cleared next week
Cornered in Syria, Islamic State lays groundwork for a new insurgency
Rep. Tulsi Gabbard Says Syrian Dictator Bashar Assad Isn't Enemy Of U.S.
Top Iraqi cleric rejects Trump's plan for US troops in Iraq
Lebanon: Israel violating water borders in oil exploration
Taliban and senior Afghan politicians hold talks in Moscow, upsetting government
Taliban, Washington at odds over Afghanistan troop pullout
Taliban: US vowed to pull out half its Afghan troops by April
Taliban 'not seeking to seize all of Afghanistan'
Russia will send fighter jets to patrol North Pole, report says
Russia Starts to Worry Maduro's Grip Is Slipping in Venezuela
Venezuela's Rank-and-File Soldiers Have Been Deserting in Droves
Venezuela military sets up blockade on bridge to stop aid from Colombia
Pompeo demands Venezuela military to let in US aid
China and Russia loaned billions to Venezuela - and then the presidency went up for grabs
The Bank of England has refused to give back $1.56 billion in Venezuelan gold after countries around the world say the regime is illegitimate
Pentagon moving 250 active-duty troops to Eagle Pass, Texas, because of migrant caravan
New border crisis: 1,809 illegal crossing attempts a day, 'ticking time bomb'
See what the fight over the wall boils down to: 200 miles on a 2,000-mile border
City Council In Arizona Town Unanimously Agree To Have Razor Wire Removed From Border Wall, Will Request Federal Government Take It Down
Rep. Alexandria Ocasio-Cortez welcomes Trump's 'socialism' jab, says he's 'scared'
Trump calls Schiff 'political hack' as Dems open new Russia probe, send transcripts to Mueller
Mueller prosecutor leaves team in latest sign investigation is winding down
Nolte: The Media's 9 Worst 'Fact Checks' of Trump's State of the Union
NYPD to Google: Stop revealing the location of police checkpoints
Many popular iPhone apps secretly record your screen without asking
Earth's magnetic north pole is hurtling toward Russia
5.7 magnitude earthquake hits near Kota Ternate, Indonesia
5.5 magnitude earthquake hits near Auki, Solomon Islands
5.4 magnitude earthquake hits near Tobelo, Indonesia
5.4 magnitude earthquake hits near Pindangan, Philippines
5.3 magnitude earthquake hits near Farallon de Pajaros, Northern Mariana Islands
5.3 magnitude earthquake hits near Iquique, Chile
5.0 magnitude earthquake hits near Tobelo, Indonesia
Popocateptl volcano in Mexico erupts to 21,000ft
Sheveluch volcano on Kamchatka, Russia erupts to 17,000ft
Fuego volcano in Guatemala erupts to 16,000ft
Reventador volcano in Ecuador erupts to 15,000ft
Planchon Peteroa volcano in Chile erupts to 14,000ft
Two tropical cyclones form east of Madagascar - Gelena and Funani
Ebola Fears Take Monkey Meat Off the Menu
Swine fever spreads in Japan; gov't warns of 'extremely serious' phase
U.S. Attorney in Philadelphia sues to stop first-in-nation supervised drug injection site
'Barbaric': Human organs harvested from Chinese prisoners prompts outrage, call for retraction of 400 scientific papers
Ben Shapiro: Baby Killing Is Fine. Yearbook Photos Are the Problem
Democrats duck for cover as Virginia scandals pile up
Virginia thrown into chaos over blackface, sexual assault scandals
Pressure is mounting on Virginia Lt. Gov. Justin Fairfax to resign after a woman accused him of forcing her to perform oral sex in 2004
Canadian Evangelical School Adapts LGBTQ Rules, Says Donations, Enrollment Are up
Amid uproar, Vatican clarifies Pope's comments on 'sexual slavery' of nuns
Danish Jehovah's witness gets 6 years for 'extremism' in Russia
Man's defense in double murder death penalty case: Scientology made me do it
Tracking Bible Prophecy Headlines - 2/6/2019
As it readies peace plan, US says it sees no need to balance pro-Israel slant
Abbas asks Europeans to recognize Palestinian state
West Bank settlers report surge in population growth
Members of the Ultra-Orthodox community hurl stones in Jerusalem, wounding 2 policemen
High stakes Likud vote opens primary season, with Netanyahu's future in balance
UNHRC set to blast Israel 7 times, but mum on China's Muslim imprisonment
US Senate passes anti-BDS bills, sending them to House
Senate passes pro-Israel bill, measure also rebukes Trump
Dutch Soccer Fans Arrested for Chanting 'Jews Burn Best' on Int'l Holocaust Remembrance Day
Vowing to confront Iran, Trump scolds 'the vile poison of anti-Semitism'
Iran threatens to 'teach Israel a lesson' if strikes on Syria continue
Iran warns Israel of 'firm response' if attacks on Iranian facilities in Syria recur
Netanyahu to meet Putin for first formal talks since Syria downed Russian plane
Top US general says Trump didn't consult him on Syria pullout
On Syria buffer zone, Turkey's Erdogan slams US over delays
Report: Satellite Images Show Three Russian S-300 Launchers Deployed at Syrian Base
Images show S-300 air defense batteries in Syria likely turning operational
How Russia Hid Death Toll From Disastrous Syria Battle Until After Putin's Reelection
Heeding U.S. Call, Lebanon's New Government Says Will Stay Out of Syria
With eye on Afghanistan talks, Trump vows to stop 'endless wars'
Iran says Trump remarks on Iraq reveal American 'lies'
U.S. supports 'dictators, butchers and extremists' in Middle East, says Iran
Iran criticizes Greece, Italy for not buying its oil despite US waivers
Russia Develops New Weapon to Make Enemy Soldiers Hallucinate and Vomit, Report Says
'Russia must develop new missiles to counter US before 2021'
Russian media threatens US with 100-megaton nuclear doomsday device after key arms treaty fails
Trump to Meet With North Korean Leader Kim Jong Un in Vietnam on February 27, 28
Ousting Maduro from Venezuela without violence appears unlikely, experts say
Putin taunts Trump: 400 Russian military contractors sent to Venezuela in support of Maduro
Donald Trump Promises 'Human Wall' of Troops to Block Migrant Caravans
Trump Orders More Troops To U.S.-Mexico Border Amid Fight For Wall During SOTU
New Mexico pulls most national guard troops from border in rebuke to Trump
GOP senators think Trump would win vote on emergency declaration
Trump: "America Will Never Be A Socialist Country"; "We Were Born Free And We Will Stay Free"
Ocasio-Cortez, progressives accuse Trump of using socialism as scare tactic
Trump urges unity in State of the Union address to deeply divided Congress
In SOTU address, Trump calls for end of resistance politics
State of the Union: Trump decries 'ridiculous' investigations, 'revenge' politics in unity appeal
In State of the Union, Trump warns 'ridiculous partisan' probes derail progress
Brexiteers demand Theresa May ask Trump to solve Brexit talks
UK ministers hold secret talks of delaying Brexit by eight weeks
The Rise of the Robot Reporter
How big hotel chains became arms of the surveillance state
Bosses of social media giants could face prosecution over online harm, warns suicide minister
A plan to knock an asteroid off course
5.3 magnitude earthquake hits near Chilas, Pakistan
5.1 magnitude earthquake hits near Basqal, Azerbaijan
5.0 magnitude earthquake hits near Tobelo, Indonesia
Sabancaya volcano in Peru erupts to 27,000ft
Planchon Peteroa volcano in Chile erupts to 20,000ft
Sheveluch volcano on Kamchatka, Russia erupts to 17,000ft
Fuego volcano in Guatemala erupts to 17,000ft
Reventador volcano in Ecuador erupts to 16,000ft
Chaos in Czech Republic amid heavy snowfall and blackouts
Brazil institute: Potential health crisis in dam breach
What's Rift Valley Fever? This Mosquito-Borne Virus Is More Dangerous To Pregnant People Than Zika, Research Says
Trump calls out pro-choice abortion bills during State of the Union
Catholic group urges 'no' vote to assisted-suicide bill, citing lack of safeguards
Cory Booker Tries to Pin Down Trump Judicial Nominee on LGBTQ Positions, Gets Dunked On
Ted Cruz Slams Cory Booker For "Theological Inquisition" Of Trump Judicial Nominee: Democrats Hostile To Faith
First transgender designer shows at New York Fashion Week
Pope Francis confirms priests' abuse of nuns included "sexual slavery"
Philippines: Christians Slaughtered, Churches Bombed
Pope Francis under fire for claiming 'diversity of religions' is 'willed by God'
Tens of Thousands Attend Pope Francis' Unprecedented Mass in Abu Dhabi
55 million devotees for busiest days of Hindu megafestival
Tracking Bible Prophecy Headlines - 2/5/2019
Palestinians mock Trump's Mideast peace broker for Twitter diplomacy
Ending long wait, Israel welcomes 82 Ethiopian immigrants
In West Bank, Ya'alon plugs 'right to settle every part of the Land of Israel'
Netanyahu's son accuses president of seeking to oust his father after elections
Lapid: Netanyahu is running to avoid going to prison, plans to shut down probes
High Court rejects PM's appeal regarding indictment before elections
Dogged by press, Netanyahu launches own news outlet to 'throw the fake out'
Austria shares responsibility for the Holocaust, visiting president says
After two years, Trump set to appoint anti-Semitism czar
IDF: Palestinian teens attack troops with bomb; 1 shot dead
Argentine forces stage massive drill at Israeli embassy
Hezbollah chief: Netanyahu 'inciting' against Lebanon by saying Iran in control
Nasrallah: government isn't ours, but our influence is great
US officials fear IS fighters are lying low, not defeated
Senate pushes back against Trump over Syria troop pullout
Republican-led Senate Breaks With Trump Over Syria, Afghanistan Pullout
2020 Democratic Hopefuls Quietly Endorse Trump's Middle East Withdrawals
Al-Jubeir: We look forward to withdrawal of foreign forces from Syria
US ambassador to Germany: "horrific actions" of Iran equal to ISIS
EU is "gravely concerned" by Iran's ballistic missile activity
EU hails system to trade with Iran despite sanctions, but warns it over missiles
Iran to EU: Don't force us into boosting our missile range
Iran's first president says Khomeini betrayed 1979 Islamic revolution
Egyptian Court Seeks Death Penalty for Eight Accused of Plotting Murder of Sissi
Car bomb kills at least 11 and port manager shot dead in Somalia
Russian Navy has new weapon that makes targets hallucinate, vomit: report
North Korea protecting nuclear missiles, U.N. monitors say, ahead of summit talks
Syrian Muslims find Jesus after ISIS brutality: 'Christianity was the religion I was searching for'
Interfaith confab highlights Gulf opening to Jews, Christians
From the UAE, Pope Francis calls for unity among all faith leaders
Pope condemns violence in God's name at interfaith meeting in Abu Dhabi during first papal visit to Arabian Peninsula
Gargash: Pope visit overcomes the challenge posed by extremism in all religions
Top cleric urges Middle East's Muslims to 'embrace' Christians
Pope and grand imam sign historic pledge of fraternity in UAE
Pope, senior Muslim cleric pledge hope for peace
Pope Francis Calls on Chinese Bishops to Show 'Loyalty' to Civil Authorities
Germany's Merkel drops hint of a 'creative' Brexit compromise
Macron 'to hold May referendum' in bid to quell 'yellow vest' anger
Trump to call for unity, face skepticism in State of Union
Trump's State of the Union to condemn 'resistance and retribution politics,' as WH says he won't back down on wall
Senate Democrats Try to Cut Off 'Emergency Funds' for Trump's Border Wall
Path to Trump's Border Wall Narrows as Republicans Balk at Emergency Declaration
Senator Lindsey Graham Warns Of Possible GOP 'War' Over Trump's Wall
Ruth Bader Ginsburg makes first public appearance since surgery
Trump: talk of impeachment is sign Democrats can't win in 2020
Federal prosecutors issue sweeping subpoena for documents from Trump inaugural committee, a sign of a deepening criminal probe
Trump Jr. Slams Washington Post's Super Bowl Ad Honoring Journalists – and Twitter Fights Back
Ex-WH staffer Cliff Sims: Leaks of Trump's schedule 'disgraceful,' either serve the president or quit
Why no one really quits Google or Facebook
Why data, not privacy, is the real danger
Health Secretary tells Instagram to purge self-harm and suicide posts
5.8 magnitude earthquake hits near Duran, Ecuador
5.6 magnitude earthquake hits near Sikabaluan, Indonesia
5.4 magnitude earthquake hits near Preveza, Greece
5.3 magnitude earthquake hits near Boca de Yuma, Dominican Republic
5.3 magnitude earthquake hits South of the Fiji Islands
Popocateptl volcano in Mexico erupts to 21,000ft
Reventador volcano in Ecuador erupts to 19,000ft
Planchon Peteroa volcano in Chile erupts to 18,000ft
Fuego volcano in Guatemala erupts to 17,000ft
Sheveluch volcano on Kamchatka, Russia erupts to 13,000ft
Wild weather in the West: California faces dangerous flooding as snow strikes Seattle
Sierra Blizzard Drops so Much Snow That Some Ski Resorts Close
Weather Extremes – Record Cold, Record Heat, Record Snow Around The World
Queensland flood victim's biggest concern is getting eaten by a croc
Military steps in as Australia floods bring crocs to the streets
US freezes, Australia sizzles, South America deluged as 'high impact weather' grips world: UN
Fish are dying and grapes are harvesting early because of last summer's heatwave in Australia
Ocean heat waves like the Pacific's deadly 'Blob' could become the new normal
Doctors Surprised by Scope of Adult-Onset Food Allergies
Obesity-related cancers rising fastest among millennials, study finds
Measles outbreak in southwestern Washington rises to 50 cases
Senate Democrats block GOP anti-infanticide bill spurred by Ralph Northam comments
Senate Dems block bill to protect abortion survivors, calling it a GOP stunt
Fairfax suggests Gov. Northam could be behind leaked sexual assault allegation
New Jersey to require schools to teach LGBT history
United Methodists face vote on LGBTQ issues. Will it rip the church apart?
Woman with rare brain infection claims she thought she was 'the Messiah' after waking from coma
Tracking Bible Prophecy Headlines - 2/4/2019
Netanyahu to attend Mideast conference in Poland aimed at promoting peace and security in the region
Palestinians refuse to meet with Trump's adviser, so he's tweeting them
Israel begins construction of smart fence along Gaza border
Egypt hosts Palestinian groups, urges calm with Israel
Israeli government report claims terrorists have 'infiltrated' Palestinian NGOs
Netanyahu, Trump grin down on Israelis in giant election poster
3 men charged with hate crimes for attacks on Jewish men in Brooklyn
Jews of Uganda Are Torn Apart Over a Bitter Sibling Rivalry
Hezbollah deputy head: 'If Israel wants to start a war, we're ready'
Hezbollah number two says Israel is not ready for conflict with Lebanon
UN ambassadors tour Hezbollah tunnels
US warns Hezbollah not to funnel Lebanese ministry's money to terror
Deputy Hezbollah leader: We only make up 10% of the government
Netanyahu meets UN ambassadors: 'Hezbollah and Iran rule Lebanese government'
Iran said to put 'guided warheads' on missiles that can reach Israel
Iran warns Europe not to force it to make 'strategic leap' on missile range
Fire in Iranian space center kills 3 scientists – report
Trump says US will 'protect' Israel, keep eye on Iran from Iraqi base
Trump to Keep U.S. Troops in Iraq to 'Watch' Iran
Iraqi president says Trump did not ask permission to 'watch Iran'
7 Iranian pilgrims wounded in shooting attack in Iraq
Kremlin: Russia, Turkey, Iran leaders to meet in Russia on Feb 14
Trump: 'We have to protect Israel,' shifting again on Syria withdrawal
US-led coalition jets bomb Syrian Army
Life under ISIS led these Muslims to Christianity
Egyptian lawmakers look to extend Sissi rule beyond 2022
C. Africa peace deal to be signed Tuesday, says Sudanese government
Yemen war: UN anchors ship off Red Sea port for 'neutral ground' talks
Vladimir Putin accuses Ukraine of meddling in Orthodox faith, warns Russia will 'protect freedom of religion'
Vladimir Putin demands production of more nuclear warheads after Donald Trump abandons treaty
Trump says U.S. military intervention in Venezuela 'an option;' Russia objects
Trump rejects meeting Maduro, says sending U.S. troops to Venezuela 'an option'
Maduro threatens to leave White House 'stained with blood'
Venezuela's Maduro says Trump making mistakes that will 'stain his hands with blood'
Churches step in to help people fleeing chaos in Venezuela
US sending another 3,750 troops to Mexico border
Rick Scott: 'Hatred' for Trump among Democrats blocking border deal
Trump, and an Increasingly Chaotic and Angry Administration, Face 'Subpoena Blizzard': Report
Trump downplays Mueller investigation charges in Super Bowl interview; won't commit to making report public
Queen Elizabeth, royal family to be evacuated if Brexit unrest breaks out in London, reports say
Some in U.K. turn to 'Brexit Boxes' as threat of chaotic exit from the E.U. looms
Sabancaya volcano in Peru erupts to 24,000ft
Popocateptl volcano in Mexico erupts to 22,000ft
Planchon Peteroa volcano in Chile erupts to 19,000ft
Fuego volcano in Guatemala erupts to 16,000ft
Nevados De Chillan volcano Chile erupts to 13,000ft
'Unprecedented' Flooding Overtakes Australian City After Over Three Feet of Monsoonal Rain
20,000 homes at risk in Australia floods as crocodiles, snakes wash up
Queensland, Australia: Townsville dam spillway gates open fully with flood zone facing further inundation
Toll in Brazil dam disaster rises to 121 dead, 226 missing
Swine fever outbreak may bury China's small pig farmers
'Highly Irresponsible:' Israeli Company Claims to Have a Cure for Cancer, but Scientists Say Not So Fast
New push for physician-assisted suicide bill in NY
Commentary: When Abortion Suddenly Stopped Making Sense
Racist photo tip came from ex-classmate angry with Northam's abortion remarks
San Francisco - where drug addicts outnumber high school students
Tracking Bible Prophecy Headlines - 2/3/2019
Israel warns Hamas: Stop rioting or face war
Israel said to warn Hamas: Election won't stop military action if it's necessary
As West Bank Violence Surges, Israel Is Silent on Attacks by Jews
UN head backs international observer mission booted from Hebron
Kid on school trip unearths Second Temple-era coin in West Bank stream
Eleven killed in Aleppo as war-damaged block of flats collapses
Lebanon's new Cabinet vows to face economic challenges
Thousands Rally in Sudan as Death Toll Mounts in anti-Bashir Protests
Turkey jails two Kurdish former parliamentarians
Pope faces critics over Yemen on first papal visit to UAE
Russia to pull plug on nuclear arms pact after US does same
Russia set to develop new and advanced missile systems
Iran's Rouhani slams "hegemonic" U.S. over Venezuela
Venezuelans take to the streets as air force general defects from Maduro
Venezuela opposition head urges more officers to abandon Maduro
French 'Yellow Vests' march through Paris denouncing police violence
Blackface photo scandal becomes major test for 2020 hopefuls
In about-face, Virginia governor denies appearing in racist photo
Northam says he is not in racist yearbook photo, but acknowledges darkening face for another party
Gov. Northam denies being in racist photo and doesn't plan to resign
Deep Learning 'Godfather' Bengio Worries About China's Use of AI
First Private Lunar Spacecraft Shoots for the Moon
5.9 magnitude earthquake hits near Sungaipenuh, Indonesia
5.6 magnitude earthquake hits near Jarm, Afghanistan
5.5 magnitude earthquake hits near the West Chile Rise
5.4 magnitude earthquake hits near Amahai, Indonesia
5.3 magnitude earthquake hits near Muara Siberut, Indonesia
5.1 magnitude earthquake hits near Sungaipenuh, Indonesia
5.1 magnitude earthquake hits near Shemya Island, Alaska
5.0 magnitude earthquake hits near Sucua, Ecuador
Earthquake: Magnitude 3.5 quake strikes strikes off Southern California coast
Sabancaya volcano in Peru erupts to 24,000ft
Popocateptl volcano in Mexico erupts to 22,000ft
Planchon Peteroa volcano in Chile erupts to 17,000ft
Fuego volcano in Guatemala erupts to 17,000ft
Reventador volcano in Ecuador erupts to 16,000ft
Sheveluch volcano on Kamchatka, Russia erupts to 15,000ft
Winter storms slam California with torrential rain, wind gusts up to 80 mph
Swine flu outbreak kills 9 in Morocco
Shortage of Anxiety Drug Leaves Patients Scrambling
Jewish women express anger after Orthodox rabbis compare abortion to murder
SBC Prez Calls on Christians to Stand Up for LGBT Rights
Tracking Bible Prophecy Headlines - 2/2/2019
Greenblatt to PA spokesman: Time to get serious - Either work on peace and/or work on helping Palestinian
Will Trump be confronted by a 'State of Palestine' at the UN?
U.S. Ends Funding For Palestinian Security Forces That Counter Militants
Cutting security aid, Trump team says PA wants to skirt US courts
Hamas said to agree to rein in border clashes for reopening of Egypt crossing
Countries behind Hebron observer force slam Israeli move to shut it down
Netanyahu must be indicted for bribery, conviction is guaranteed, AG's team said to say
A Jewish Republican accused a Muslim Democrat of anti-Semitism, she accused him of Islamophobia
New Muslim congresswoman Omar says US should 'call out' Israel like it does Iran
IDF chief Kochavi: Hezbollah seeks to invade Israel
US urges new Lebanese government to block Hezbollah
US warns Lebanon's Hezbollah not to funnel ministry's money
ISIS could regain control of Syria within a year, Pentagon reports
America's Kurdish allies risk being wiped out – by Nato
Boko Haram extremist group kills at least 60 in Nigeria attack
One killed, five wounded in attack in southeast Iran
Iran marks 40th anniversary of Islamic Revolution
Forty years since revolution, Iran taunts 'declining' America
Iran unveils long-range cruise missile on anniversary of revolution
Iran's foreign minister says deals with US 'not worth the ink'
Iran scaling up uranium production and mining, atomic chief says
Britain, France, and Germany are ignoring Trump while they look to trade with Iran and honor the 2015 Obama nuclear deal
US pulling out of Cold War-era arms control treaty with Russia, Pompeo says
Trump suspends arms treaty, citing Chinese, Russian threats
Trump blames Russia as US pulls out of nuclear arms treaty
Venezuela crisis: Putin's new Cold War on America's doorstep?
Pence pledges to ramp up pressure to help oust Maduro
EU states move to recognize Venezuela's Guaido: diplomats
Venezuelan Jews accept Israeli recognition of opposition leader: Chief rabbi
Venezuela opposition set to hold rallies to keep up pressure on Maduro
Maduro's Bid to Fly Gold Out of Venezuela Is Blocked
Amid cries of 'traitor,' Canada's Trudeau set for ugly election
Louis Farrakhan calls for separate state for Black Americans, says that's 'what God wants'
Ralph Northam 'deeply sorry' for racist photo, dodges whether he wore blackface or KKK costume
Shields and Brooks on Northam photo scandal, abortion and border standoffs
Senator Tells Governor To 'Get The Hell Out of Public Office' Over Disturbing Abortion Remarks
Virginia abortion bill's co-sponsor postpones town hall event over 'safety concerns'
Belarusian model: I gave info on Trump to Russian tycoon
Mexico's president announces 'special plan' to combat violence in Tijuana
McConnell privately cautions Trump about emergency declaration on border wall
Democrats ready to deal on border barrier - just not a 'wall'
Border Patrol Agents Find Another Tunnel At U.S.-Mexico Border, Texas Tunnel Nears 60 Feet In Length
How Trump's border wall could embrace drones, cameras and AI
'Inherently invasive': FBI counter-hacking operations raise red flags over privacy
A deluge of drones fly over Super Bowl stadium, despite ban
Boy, 13, arrested after telling Siri he wanted to shoot up a school
Self-aware machines won't be science fiction for much longer
With Cash Handouts, India Takes Step Toward Universal Basic Income
Meteorite hits Cuba causing loud explosion
Sightings of rare fish in Japan spark fears of natural disasters
Mexico earthquake: 6.6-magnitude quake hits southern state of Chiapas, sways buildings in Mexico City
6.1 magnitude earthquake hits near Muara Siberut, Indonesia
5.4 magnitude earthquake hits near Muara Siberut, Indonesia
5.4 magnitude earthquake hits near Hihifo, Tonga
5.3 magnitude earthquake hits near Hihifo, Tonga
5.3 magnitude earthquake hits near Tughyl, Kazakhstan
5.3 magnitude earthquake hits south of the Fiji Islands
5.2 magnitude earthquake hits near Tondano, Indonesia
5.2 magnitude earthquake hits near Farallon de Pajaros, Northern Mariana Islands
5.0 magnitude earthquake hits near Farallon de Pajaros, Northern Mariana Islands
Sabancaya volcano in Peru erupts to 23,000ft
Ruiz volcano in Colombia erupts to 22,000ft
Popocateptl volcano in Mexico erupts to 19,000ft
Planchon Peteroa volcano in Chile erupts to 18,000ft
Turrialba volcano in Costa Rica erupts to 16,000ft
Fuego volcano in Guatemala erupts to 16,000ft
Reventador volcano in Ecuador erupts to 15,000ft
Ebeko volcano in the Kuril Islands erupts to 10,000ft
Extreme weather shatters records around the world
January was Australia's hottest month on record, with fires and drought in south and flooding in north
Tasmania's fire disaster revealed in satellite images showing the extent of the damage
Part of Australia's Queensland hit by once-in-a-century floods, braces for more rain
Queensland floods: Townsville reels under record water levels as more rain arrives
Mudslides, floods, rain, howling winds, 10 feet of snow: California braces for powerful, dangerous storm
The icy grip on the Midwest is easing. Now comes the thermal whiplash. 125 degrees in temperature change over seven days.
US thaws from Arctic deep freeze as death toll hits 21
UK weather: coldest day in seven years as mercury drops to -14.4C
Alps hit by 'once-in-a-generation' snow storms
Bangkok chokes as pollution busting efforts falter
Opioid death toll could top 700K over a decade, study says
Department For Public Health Investigating Vaccination-Associated Infections
Shingles vaccine side effects mostly mild, yet 3% of complaints were serious, CDC says
Northwest measles outbreak revives debate over vaccine laws
Vaccinations in New York: Lawmakers want to stop all religious exemptions
Typhus Epidemic Worsens in Los Angeles
Supreme Court blocks Louisiana abortion law from taking effect Monday
Another Scientist Is Gene-Editing Human Embryos - but More Ethically - unlike the Chinese researcher, Egli destroys his embryos just one day after editing them
13 States that Have Ruled Unborn Babies Are Children
Ocasio-Cortez acknowledges her privilege as 'cisgendered woman'
Girls can now join Scouts BSA, once known as Boy Scouts
Nuns were sexually abused by priests as church looked the other way, Vatican magazine says
Tracking Bible Prophecy Headlines - 2/1/2019
Netanyahu to Meet Trump's 'Peace Team' at Warsaw Mideast Conference
Israeli-Palestinian security ties likely to continue despite US aid freeze
PA chief says he hopes for broad cooperation to hold legislative elections
Abbas says he can negotiate with whoever wins Israel's election
Facebook busts vast Iranian manipulation campaign targeting Israel, others
Hundreds of Iranian bots working to influence Israeli voters – report
AG rejects Netanyahu bid to delay indictment announcement
Mandelblit: Indictment recommendations on PM case won't wait until after elections
Netanyahu challenger leaps in polls after maiden speech
Ultra-Orthodox said expected to push hard line on Shabbat in coalition talks
Rep. Ilhan Omar targets Israel again, compares Jewish state to US South during segregation
Israel's UN envoy: European allies must fight anti-Semitism
Netanyahu touts major offshore gas project
PM hails energy 'revolution' as Leviathan edges closer to completion
Israeli army simulates attack on gas rigs in most complex naval drill in decades
David Petraeus: Hezbollah should not 'forget' Israel's massive firepower
Top Iranian general: We can destroy Israel 'in three days'
Israeli strikes on Iran in Syria may lead to war - U.S. intelligence chief
US Senate vote rebukes Trump on Syria, Afghanistan pullout plans
US judge rules Syrian regime must pay $300m to family of slain journalist
Children and babies die as temperatures plummet in Syria
Australia admits 'may have killed' as many as 18 civilians in Mosul raid
Turkey in a pickle over Syrian olives
Iran welcomes EU trade mechanism meant to skirt sanctions as 'first step'
Ending months of deadlock, Lebanon seals new Hezbollah-backed government
Report: Hezbollah terror group in midst of deep economic crisis
Saudi Arabia, allies meet in Jordan to coordinate policy on regional conflicts
Sudan army says will not allow state to collapse amid protest
US poised to announce withdrawal from nuclear arms treaty
U.S. envoy raises prospect of U.S. compromise in North Korea talks
Venezuela to Sell 15 Tons of Gold to UAE in Return for Euros
Maduro government detains, expels journalists in bid to keep power
European parliament recognises Guaido as interim Venezuelan leader
Trump dismisses border wall negotiations as 'waste of time'
White House preps emergency wall plan while Congress negotiates
Bloomberg funding secret operation aimed at defeating Trump in 2020 - report
San Francisco area restaurant bans 'Make America Great' hats, compares to white hoods and swastikas
Apple's Empty Grandstanding About Privacy - The company enables the surveillance that supposedly offends its values
Privacy battle brews over home security cameras
Israel's Beresheet is first private spacecraft to shoot for the moon
5.5 magnitude earthquake hits South of the Fiji Islands
5.4 magnitude earthquake hits near Punta de Burica, Panama
5.1 magnitude earthquake hits near Farallon de Pajaros, Northern Mariana Islands
5.0 magnitude earthquake hits near Farallon de Pajaros, Northern Mariana Islands
Sheveluch volcano on Kamchatka, Russia erupts to 26,000ft
Sabancaya volcano in Peru erupts to 23,000ft
Fuego volcano in Guatemala erupts to 15,000ft
Reventador volcano in Ecuador erupts to 15,000ft
Planchon Peteroa volcano in Chile erupts to 15,000ft
Nevados De Chillan volcano in Chile erupts to 12,000ft
January was officially Australia's hottest month on record
By the numbers: Midwestern US endures worst of polar vortex, all-time record lows broken
Polar vortex reportedly causes 'frost quakes' in Chicago: What is the geological phenomenon?
Long johns to short sleeves: Rapid thaw follows polar blast
Polar vortex's bitter cold could cost US economy $5 billion, though the worst may be over
Brazil's President Thanks Israel for Post-Dam Disaster Aid, Hails Collaboration in Science and Technology
Woman uses DNA test, finds sperm donor - and pays a "devastating" price
Trump: Democrats 'becoming the Party of late-term abortion,' 'willing to rip the baby out of the womb'
Virginia Del. Kathy Tran Submitted Bill To Save Caterpillars On Same Day As Late-Stage Abortion Bill
UK's Haredi public vs. ministry - we won't teach about LGBT community
Man accused of raping three children in a week was released on bail twice by same judge
John of God's sexual assault arrest tarnishes Brazil's spiritist movement
Click here to retun to "Tracking the Birth Pangs" page.