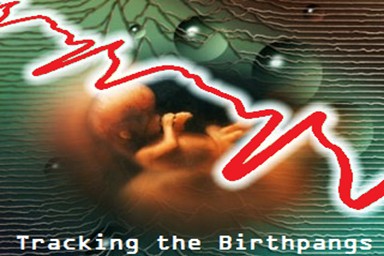 February 2018 Headlines
"Tracking Bible Prophecy" headlines can also be found on
Facebook
Tracking Bible Prophecy Headlines - 2/28/2018
Jared Kushner said to lose top secret security clearance
Kushner's security downgrade will hinder but not halt his Mideast peace role
Tillerson, Kelly Reportedly Frustrated With Jared Kushner Running U.S. Foreign Policy In the Middle East
Israeli officials discussed ways to manipulate 'naive' Kushner
Haley praises Honduras for backing embassy move to Jerusalem
US team said headed to Israel to coordinate consulate transformation
Entire US Senate calls for Israel to be added to expedited screening program to enable Israeli travelers to quickly enter country, in recognition of Jewish state's 70th anniversary
Islam Respects Right of Jews to 'Live in Dignity,' Muslim World League Chief Muhammad al-Issa Declares
Church of the Holy Sepulchre reopens post Jerusalem tax spat
Ophel excavation director discusses biblical discoveries, Temple Mount
Paris woman's brutal murder declared anti-Semitic act
Dutch groups cancel speeches by Palestinian ex-terrorist
Shin Bet foils ISIS-inspired attack on Temple Mount
Liberman: Security forces foil 20-30 terror attacks each week
Netanyahu: Zero tolerance for rockets - 'they get hit immediately'
Senators call for an increase in military aid to Israel
Pro-Assad media accuses opposition of faking child injuries in Ghouta with forged video
N Korea 'providing materials to Syria chemical weapons factories'
Satellite image said to show new Iranian military base in Syria
Sen. Lindsey Graham returns from Israel: We must 'stop the Iran-Assad machine'
Fighting resumes in eastern Ghouta despite 'humanitarian pause'
Syria conflict: Women 'sexually exploited in return for aid'
Egypt aborts suicide attack in Sinai, 11 terrorists killed
After UN defeat, US and allies condemn Iran over Yemen arms
Trump's tough talk nudges Europe into eyeing new Iran deal
Iranian minister accused of human rights abuse addresses UN rights body
Blacklisted Iranian Official Stirs Outrage at U.N. Human Rights Council
Why Saudi Arabia Is Suddenly Shaking Up Its Military
Saudi Crown Prince: Anti-corruption campaign was 'shock therapy' to kingdom
Saudi Arabia is building a $500 billion mega-city that's 33 times the size of New York City
Afghanistan's Ghani offers peace talks with Taliban 'without condition'
U.S. envoy for North Korea to retire after Trump rejects unconditional talks
Obama Admin Official Who Helped Anti-Trump Dossier Author Was Exec at Lobbying Firm for Russians Who Bought Uranium One
Mueller is reportedly interested in Trump's Russia business dealings before his presidential run
Judge sides with Trump on challenge to Mexico border wall
Oakland mayor helped criminal illegals escape, ICE chief says
Venezuelan Inmates Eating Rats and Pigeons to Avoid Starvation
Dow falls 299 points after Powell signals Fed will keep raising rates to contain inflation
Home prices surge 6.3% in December amid critical housing shortage
Gas Prices Are Heading Back Toward $3 a Gallon
Bill Gates Says Cryptocurrencies Have Caused Deaths
U.S. congressional Republicans reject new limits on guns
Suspicious mail triggers illness at Virginia military base
US government may have ability to access any iPhone
Moon to get first mobile phone network
Papua New Guinea: at least 16 dead after strongest ever earthquake hits
Papua New Guinea officials say whole villages flattened by deadly quake
6.0 magnitude earthquake hits near Porgera, Papua New Guinea
5.9 magnitude earthquake hits West of Macquarie Island
5.2 magnitude earthquake hits near Porgera, Papua New Guinea
5.2 magnitude earthquake hits near Mendi, Papua New Guinea
5.0 magnitude earthquake hits near Mendi, Papua New Guinea
5.0 magnitude earthquake hits near Mendi, Papua New Guinea
Fuego volcano in Guatemala erupts to 16,000ft
Reventador volcano in Ecuador erupts to 16,000ft
Turrialba volcano in Costa Rica erupts to 11,000ft
Why New Zealand is releasing a rabbit-killing virus
Britain flooded with super-strength cannabis which could be driving mental health problems
Wash. State Bill Would Force Religious Employers to Pay for Drugs That Could Cause an Abortion
Trump is 'most pro-life president in all of history,' Pence tells religious broadcasters
'Bachelor' hopefuls routinely get rejected for having STDs, new book claims
'Hands Off Our Kids,' Protesters Say to Judge in Transgender Custody Case
'Frozen 2' director open to the possibility of Elsa having a female love interest
Pagan priest on 29k Euros a year needed to perform rituals in prison for Wiccans and Druids, job advert says
Tracking Bible Prophecy Headlines - 2/27/2018
EU, Arab League affirm Jerusalem must be joint capital
EU, Arab League FMs meet in bid to revive Mideast peace process
EU foreign policy chief warns U.S. on 'false steps' to Israeli-Palestinian peace
Commentary: Abbas dumps Trump for the United Nations
Israeli, Palestinian students reach elusive peace deal in simulation
Two Arab Israelis charged with plotting IS-inspired attack on Temple Mount
Palestinians becoming more extreme in their positions
Minister claims Israel warned 30 countries about specific terror plots in 2017
Poland's chief rabbi implores Jewish leaders not to boycott his country over Holocaust law
Poles who saved Jews in Holocaust urge dialogue with Israel amid spat
'Polocaust' museum would antagonize Jews, Polish government minister says
Anti-Semitic incidents in 2017 more than double the US total from 2015, ADL says
Supreme Court judge decries 'leadership crisis' amid Netanyahu probes
Tax chief: Israel has become world's laxest tax haven
Leader: Rise in global gas prices drove Egyptian deal
UN chief: 'Stop this hell on earth' in Syria
Britain may join US strikes against Syria if chemical weapon use proven
Russia rejects allegations pro-Assad forces behind Syria chlorine attack
Syria conflict: Putin orders Eastern Ghouta 'humanitarian pause'
Russia orders five-hour daily truce in Syria's eastern Ghouta
Report: Russia's Ministry of Defense plans evacuations from Syria's Ghouta
Strikes on east Syria's last ISIS pocket kill 25 civilians
Turkey's Erdogan criticised for telling tearful young girl dressed as soldier she would 'die a martyr'
UAE launches 'Operation Decisive Sword' targeting al-Qaeda in Yemen
Russia blocks UN resolution citing Iran for arming Yemen rebels
Citing sanctions violation, Russia uses veto to protect Iran at UN
Haley slams Human Rights Council for inviting Iran rights abuser to speak at UN
Iran dismisses Trump's 'worthless' conditions for renewing nuke deal
Iran talks 2.0: Trump battles Europe on the nuclear deal
US opens tough Saudi nuke talks in shadow of Iran deal
Saudi king sacks military chiefs in major shake-up
Saudi military leaders replaced amid stalemated war in Yemen
Saudi king replaces top officials, appoints woman, in major shake-up
Afghan Taliban renew call for dialogue with US to end war
US Air Force Chief Warns of Space War 'in a Matter of Years'
UN chief preparing new push towards ending nuclear weapons
White House officials are reportedly tired of hearing about a 'bloody nose' strike against North Korea
Trump: US would like talks with Pyongyang but 'we'll see what happens'
North Korea wants dialogue with US without preconditions
Trump should not ignore Xi's power grab in China
China drowns out critics of lifetime Xi presidency
The Google Assistant is going global
Humans to become guinea pigs in experiments of AI robots in future
How Companies Scour Our Digital Lives for Clues to Our Health
Self-Proclaimed Inventor of Bitcoin Accused of Swindling $5 Billion in Cryptocurrency
More Americans now support a universal basic income
Dow rallies nearly 400 points, major averages down just 3% from all-time highs
Rising mortgage rates hit new home sales hard, an ominous sign for builders
Delta tried to find a middle ground on gun control - only to discover there wasn't one
Georgia Officials Threaten Delta: Restore NRA Ties or Lose Pending Tax Breaks
Renewing Call To Arm Teachers, Trump Tells Governors The NRA Is 'On Our Side'
Trump promises to play the hero to all sides on gun issues
Warren Buffett: Don't think Berkshire should say we're not going to do business with people who own guns
FedEx under fire for NRA discounts as activists, Florida students press boycott; company says no changing coming
Florida Gun Show sees 'record number' of attendees amid gun control debate
Shooter could have faced charges before massacre - had cops done their job, experts say
In blow to Trump, Supreme Court won't hear appeal of DACA ruling
Lawsuit: 100,000 noncitizens registered to vote in Pennsylvania
Israeli scientists complete mock Mars mission in Negev desert
Exxon Shuts Papua New Guinea Output to Inspect Quake Damage
6.2 magnitude earthquake hits near Mendi, Papua New Guinea
6.1 magnitude earthquake hits near Airbuaya, Indonesia
6.0 magnitude earthquake hits near Mendi, Papua New Guinea
5.7 magnitude earthquake hits near Mendi, Papua New Guinea
5.6 magnitude earthquake hits near Mendi, Papua New Guinea
5.5 magnitude earthquake hits near Isangel, Vanuatu
5.5 magnitude earthquake hits near Porgera, Papua New Guinea
5.2 magnitude earthquake hits near Mendi, Papua New Guinea
5.1 magnitude earthquake hits near Mendi, Papua New Guinea
5.1 magnitude earthquake hits near Porgera, Papua New Guinea
5.0 magnitude earthquake hits near Porgera, Papua New Guinea
5.0 magnitude earthquake hits near Mendi, Papua New Guinea
Popocateptl volcano in Mexico erupts to 21,000ft
Fuego volcano in Guatemala erupts to 17,000ft
Reventador volcano in Ecuador erupts to 17,000ft
Mayon volcano in the Philippines erupts to 11,000ft
Drastic Arctic warm event stuns scientists, as record-breaking temperatures reach the North Pole
'Wacky' Weather Makes Arctic Warmer Than Parts of Europe
'Beast from the East' sweeps across Europe as Arctic warming brings freak weather
Rome blanketed by rare snow as Arctic storm sets seasonal records
Rome, which had only seen snow once in the last 33 years, just got hit with a rare 'Beast from the East' storm - even priests at the Vatican came out to play
More storms threaten sodden central U.S., where at least 70 rivers are in flood stage
More Than A Dozen Landslides Wreak Havoc Across Pittsburgh Area
Norway to spend $12.7M in upgrades to 'doomsday' seed vault
20 states sue to kill Obamacare, citing Trump's mandate repeal
New guidelines for pediatricians recommend screening teens for depression
A CDC researcher left work sick two weeks ago - then vanished
Missing CDC scientist's father: There were some concerning messages before his disappearance
Superbugs set to kill more than cancer, Jeremy Hunt warns, with a fifth of antibiotic prescriptions needless
Flu drug designed to kill the virus in a day approved in Japan
FDA Expanding Research Ops to Better Fight the Opioid Epidemic
'National disgrace': Community fights back as California overrun by homelessness, human waste, needles
Tattoo Artist Covers Body With Black Ink, Including Eyeballs and Inside of His Mouth
Defense attorneys hint at blaming acne drug to defend Longmont teen charged with murder
This man streams his own murder on Facebook in North Carolina town
Kids Use Tech So Much They Can't Hold A Pencil Anymore, Doctors Say
No, it's not just you, everybody is exhausted. And no, it's not getting better
Ivanka Trump scolds NBC News for 'inappropriate' question about her father's sex misconduct accusers
Ivanka Trump says she believes father's denials of sexual misconduct
1 in 4 young people has been sexted, study finds
First transgender recruit joins U.S. military, Pentagon confirms
Ga. Senate Passes Bill Exempting Faith-Based Adoption Agencies From Working With Gay Couples
UMC Lead Bishop Tells Both Sides of Homosexuality Debate to Be Open to 'Changing One's Mind' to Avoid Schism
Catholic Church Considers Married Priests to Ease Amazon Clergy Shortage
President Trump, Congress Order Extraordinary Honors for Rev. Billy Graham
Billy Graham's daughter says she hopes his death will 'shake the church'
Tracking Bible Prophecy Headlines - 2/26/2018
Cheering Netanyahu says US embassy move will have 'long-term implications'
Netanyahu says US embassy move carries 'historical ramifications'
PLO: American policy endangers the region
U.S. only permanent UNSC member against full Palestinian UN membership
PLO declares economic war against the United States
Miri Regev wants to take Israel's 70th celebrations to the Big Apple
US lawmakers embrace Israeli sovereignty in Judea and Samaria
Israeli settlers build new illegal outpost in Jordan Valley – the third one in 18 months
Cabinet approves proposal to legalize West Bank outpost
Netanyahu warns 'disproportionate' settlement growth would anger Trump
Tens of thousands attend Jerusalem funeral of influential anti-draft rabbi
Israel is the world's only democracy with religious law so instilled in its military
IDF to impose closure on West Bank, Gaza during Purim
Israel Navy shoots, kills Palestinian off Gaza coast after boat leaves fishing zone
Gazans prepare for possible war with Israel with surprise drill
Egyptian mediators in Gaza press Palestinians to reconcile
Israel's Shin Bet: Situation in Gaza is serious - 'but not a humanitarian crisis'
Winners and Losers from the Egypt-Israel Gas Deal
Egypt Resolving Dispute Holding Up $15 Billion Israel Gas Deal
Netanyahu to be questioned in Bezeq corruption case, possibly as a suspect
Netanyahu's would-be successors ready to battle for Israel's top job
A wayward judge may be the biggest blow to public trust in Netanyahu probe
Amid Host of Corruption Probes, Netanyahu's Likud Party Continues to Gain in Polls
Church of Holy Sepulchre closes doors indefinitely to protest Israeli financial policies
Church of Holy Sepulchre crisis: Jerusalem is burning Israel's bridges with the Christian world
Jerusalem mayor defends taxing churches; only businesses, not houses of worship
IDF Officer After Northern Drill: We Have Surprises Waiting for Hezbollah
Pilot error cause of downed Israeli F-16, Air Force investigation finds
Alarm as river in Lebanon turns red
Putin, Macron and Merkel discuss Syria by phone
Syria's return to bombing-as-usual is down to Russia
Iran to continue assault on rebel-held Damascus enclave despite UN call for truce
Iran says will respect UN ceasefire, but continue attacks on 'terrorist' areas
Child suffocates in reported Syria 'chlorine attack'
Violence drops in Syrian capital, its suburbs after UN vote
Pope denounces 'inhumane' violence in Syria
Syrian Kurdish leader arrested in Prague at Turkey's request
Turkish women sentenced to death in Iraq for IS links
Jordan PM reshuffles cabinet to soothe anger over poor economy
Lower Oil Prices Force Saudis to Widen Their Circle of Friends
Saudi Arabia: Iran's missile support for Houthis could spread to al-Qaeda
Haley slams Human Rights Council for inviting Iran rights abuser to speak at UN
Iran's eastern shift shows patience running out with the West
Militants to apologize to victims of Indonesia attacks
Congo Police Open Fire on Church-Led Protest, Kill 2 Activists, Wound 47
France says it foiled two terror attacks this year
No sign Leicester 'explosion' linked to terror, police say - Six people hurt, two critically, in blast and subsequent fire and building collapse
Blast destroys shop and home in English city, six taken to hospital
White House: Talks with North Korea must lead to ending nuclear program
China's ruling Communist Party sets stage for Xi to stay in office indefinitely with a proposal to remove a constitutional clause limiting presidential service to just two terms in office
White House Legal Team Considers Ways Trump Could Testify Before Mueller
Warning of ICE action, Oakland mayor takes Trump resistance to new level
Activists Warn Illegals Not to Travel in Florida as Immigration Arrests Mount
Gun control dominates conversation as Congress returns
Florida sheriff says he won't resign over criticism following mass shooting
Why We Have Forgotten the Worst School Attack in U.S. History
Facebook and Google Struggle to Squelch 'Crisis Actor' Posts
Hoax attempts against Miami Herald augur brewing war over fake, real news
Free news gets scarcer as paywalls tighten
Investors' Zeal to Buy Stocks With Debt Leaves Markets Vulnerable
Samsung launches new S9 phone with augmented reality features
Purse-Carrying Drones Hovered Down the Dolce & Gabbana Runway
Major 7.5-magnitude earthquake strikes Papua New Guinea
5.6 magnitude earthquake hits near Namie, Japan
5.6 magnitude earthquake hits near Kokopo, Papua New Guinea
5.5 magnitude earthquake hits near Porgera, Papua New Guinea
5.4 magnitude earthquake hits near Mendi, Papua New Guinea
5.3 magnitude earthquake hits near Mendi, Papua New Guinea
5.2 magnitude earthquake hits near Mendi, Papua New Guinea
5.2 magnitude earthquake hits near Porgera, Papua New Guinea
5.0 magnitude earthquake hits near Porgera, Papua New Guinea
5.0 magnitude earthquake hits near Mendi, Papua New Guinea
5.0 magnitude earthquake hits near Su'ao, Taiwan
Reventador volcano in Ecuador erupts to 21,000ft
Sangay volcano in Ecuador erupts to 20,000ft
Fuego volcano in Guatemala erupts to 17,000ft
Sinabung volcano in Indonesia erupts to 11,000ft
Mayon volcano in the Philippines erupts to 10,000ft
At least 4 dead after reported tornadoes, flooding sweep through the South
'Beast from the east' could see Ireland's heaviest snowfall since 1982
Record snow fall hits Japan's north
How Black Prison Inmates in Philadelphia Were Turned Into Human Guinea Pigs: A Memoir
"America Uses 30x More Opioids Than Is Medically Necessary For A Population Its Size"
Transgender wrestler Mack Beggs finishes high school career with another UIL state title amid boos, criticism and questions
South Carolina church vandalized with satanic messages, derogatory comments about Billy Graham
Report: Vatican Training Exorcists With Demonic Possessions Rising
Tracking Bible Prophecy Headlines - 2/25/2018
Turkey: US embassy Jerusalem opening in May damages peace, tramples on law
Netanyahu to invite Trump to inaugurate US embassy in Jerusalem in May
Why is the U.S. speeding up its Jerusalem embassy move?
Meeting with evangelical leaders, Netanyahu hails US-Israel ties
Trump to host Arab leaders for sensitive talks
Saudi, UAE, Qatari leaders to visit Trump in March, April
Hamas official: PA Chairman Abbas' time is coming to an end
Egypt, Hamas agree on lifting of Gaza border restrictions
1,500 turn out to protest government corruption in Tel Aviv
Demonstrators call for Netanyahu to resign, back police chief
Poland freezes Holocaust law, is sending team to Israel to reword it
Poland Suspends Holocaust Law Until Decision of Constitutional Court
Israeli Satellite Reveals Russia's New Stealth Fighter Jets in Syria
Russia deploys advanced stealth jets in Syria with warning aimed at Israel
Russia's Air Campaign against Civilians Shifts to Damascus
Report: Iran, Syria to continue attacking 'terrorists' in Damascus suburbs
Bombing In Syria's Ghouta Won't Let Up Long Enough For Rescuers To Count Bodies
Turkey says UN Security Council should end 'massacre' in Syria's Ghouta
Death toll in Syria enclave tops 500 after UN delays truce vote
UN Security Council unanimously backs 30-day cease-fire across Syria
Russia blocking immediate ceasefire in Syria
Fresh regime strikes in Syria rebel enclave reported after ceasefire call
Iraqi army threatens to 'crush' ISIS if they approach Kirkuk
Progress made on saving Prophet Nahum's tomb in Iraq
Iran's FM says its missile development is not open to negotiation
UN to vote Monday on condemning Iran for supplying missiles to Yemen
Yemen attack: at least 14 killed in raid on Aden counter-terrorism headquarters
Russian spies hacked the Olympics and tried to make it look like North Korea did it, U.S. officials say
Congress releases Democrats' memo defending FBI surveillance of ex-Trump campaign aide
Democrats' new Russia memo is an anti-Trump political attack
After testy call with Trump over border wall, Mexican president shelves plan to visit White House
Trump: Whether to arm teachers or not is 'up to states' to decide
Florida shooting: Firms abandon NRA amid consumer boycott
Greitens case could test the definition of 'privacy' in the smartphone era
Apple moves to store iCloud keys in China, raising human rights fears
As Companies Race Forward in Driverless Cars Domination, Israeli Tech Shines
Look, ma, no driver! Cars without humans coming to California soon
Continental interiors may not be as tectonically stable as geologists think
5.2 magnitude earthquake hits near Pagudpud, Philippines
5.0 magnitude earthquake hits near Onan Ganjang, Indonesia
Sabancaya volcano in Peru erupts to 24,000ft
Reventador volcano in Ecuador erupts to 19,000ft
Fuego volcano in Guatemala erupts to 17,000ft
Semeru volcano in Indonesia erupts to 15,000ft
Sinabung volcano in Indonesia erupts to 11,000ft
These videos and photos show Mount Sinabung eruption that left a mountain peak 'completely annihilated'
Mayon volcano in the Philippines erupts to 10,000ft
Ebeko volcano on the Kuril Islands erupts to 10,000ft
Five dead, 15 missing in Indonesia landslide
Severe flooding continues across the Midwest
Central US bracing for major storm system that may cause tornadoes, significant flooding
CDC Requesting Over $400 Million To Replace World's Deadliest Pathogen Lab
Centers for Disease Control employee vanishes after feeling sick and leaving work early
Health officials: Tourist infected with measles visited Met, attractions in Manhattan, Brooklyn, upstate
Artificial intelligence quickly and accurately diagnoses eye diseases and pneumonia
Wheaton College Wins 5-Year Religious Freedom Battle Against Birth Control Mandate
School Survey Asks Sixth Graders About Visiting Gay Bars
Gay parade permit sparks major debate in Mississippi
Tracking Bible Prophecy Headlines - 2/24/2018
US Embassy in Jerusalem to open in May - in time for Israel's 70th anniversary
Netanyahu on US embassy relocation in May: 'A great day for Israel'
US weighs Sheldon Adelson offer to fund Jerusalem embassy
Palestinians say embassy move 'provocative' as US announces May date
Trump says countries begged him to nix Israeli embassy relocation: 'Don't do it'
Haley says US peace plan 'won't be loved by either side'
Hamas tells Nikki Haley: Your peace plan is 'worthless'
Hamas leaders in Cairo to talk Gaza crisis, possible deal with Israel
Over 1,000 Palestinians protest across West Bank, Gaza border; 20 reported wounded
Expecting further violent protests, IDF goes on high alert on Gaza border
Cabinet seeks to legalize outpost where half of homes to be razed
Caroline Glick: If Netanyahu is forced from office, Israeli democracy will be critically, and possibly irreparably, debilitated
A soaring number of Jews acquired Portuguese citizenship in 2017
EU president: Poland's conduct on Holocaust risks ruining its global standing
Jewish NGO considers travel advisory for Poland
Amid terror and criminal attacks, Israel issues travel warning in certain Colombian localities
US-Russia sanctions cause Israel a loss of $680 million
Tensions flare in east Mediterranean gas scramble
Iran seen uniting Lebanon proxies against Israel, but Hezbollah turns inward
The 'water war' brewing over the new River Nile dam
Assad regime parliament member describes people of eastern Ghouta as 'lice and rats'
The Syrian teenager tweeting the horror of life in Ghouta - video
Strikes pound Syria's Eastern Ghouta for 6th day as world fumbles for response
UN delays vote on Syria humanitarian cease-fire
Deaths mount in Syria as UN weighs cease-fire resolution
Syrian opposition says 32 killed near Damascus
EU's Tusk calls for immediate ceasefire in Syria
Trump says Russia, Iran behavior in Syria a 'disgrace'
At least 18 people killed in pair of explosions in Somalia's capital
Islamic State group in statement on website claims responsibility for suicide bombing attack in Afghan capital
Gang rapes and beheadings: UN reveals new South Sudan abuses
105 girls missing after Boko Haram school attack: parents
Nigerian President calls missing schoolgirls a 'national disaster'
Qatar hiding behind a 'dark side' that supports terrorism: Al-Jubeir
9 months on from his unprecedented power grab, Saudi Arabia's millennial crown prince is looking vulnerable
Pakistan promises to expedite steps to curb terror financing
Rohingya villages destroyed 'to erase evidence'
At Olympics, Ivanka Trump to push for 'maximum pressure' on North Korea
Trump announces 'heaviest ever' sanctions on North Korea
US prepares high-seas crackdown on N. Korea sanctions evaders
Trump: US to move to 'phase 2' if N.Korea sanctions don't work
Former Trump campaign aide expected to plead guilty in Russia probe
Ex-Trump aide paid Europeans to lobby for pro-Russia Ukraine
UK's May to set out Brexit wishes; EU says ideas so far are 'pure illusion'
Five reasons 2018 could be the best year yet for cryptocurrencies
Seeking to outsmart US, China races ahead on artificial intelligence
China unveils plans for hypersonic jet that can fly anywhere in the world in three hours
Quake swarm hits Danville, CA as East Bay prepares for bigger temblor
Swarm of 16 earthquakes shakes Danville and Diablo, slows BART trains
5.0 magnitude earthquake hits near Ohara, Japan
Record high temperatures in the eastern U.S. on the order of a once-in-100-years or perhaps 200-years event
Europe's Record-setting Cold Weather Just Switched Directions and Is Heading for the U.S.
'Beast from the East' to plunge UK, rest of Europe into historic deep freeze
Why next year's flu vaccine will be lousy, too
Mattis recommends letting transgender people serve in military, in break from Trump
Growing body of research rejects transgender movement
Op-Ed by homosexual political correspondent Bob Moser: The Soul-Crushing Legacy of Billy Graham
Billy Graham, the Great Uniter, Leaves Behind a Divided Evangelicalism
Chileans lose faith as Vatican scrambles to contain sex abuse scandal
Demand for exorcisms is up threefold in Italy, so Vatican is holding conference
Students in Louisiana thought the "square-root" math symbol looked like a gun. Police were called
Florida school shooting: Sheriff got 18 calls about Nikolas Cruz's violence, threats, guns
Cop who didn't enter school during Florida shooting resigns, has home guarded, is slammed as 'coward' by Trump
After shooting, Florida to station police at every school
Major businesses scramble to cut NRA ties in wake of Florida school shooting
White House ends lockdown after arrest of woman who drove car into security barrier
Tracking Bible Prophecy Headlines - 2/23/2018
Trump's Mideast peace plan nearly ready, UN envoy says
Jimmy Carter: Option of two-state solution is fading, with 'dire consequences' for Israel
Jimmy Carter warns against one-state for Israel-Palestine
Why can't we make peace? Because Palestinian elites have no interest in doing so
Fatah denies rumors of deterioration in Abbas's health
Palestinian President Abbas in US hospital for routine checks
'10 more countries in talks to move embassies to Jerusalem'
Amnesty International says Israel violated Palestinians' rights
Palestinians say Jericho man beaten to death by IDF soldiers during arrest
Mother of Palestinian killed by IDF in Jericho: 'Allah take revenge upon them'
In fresh coalition crisis, religious party places ultimatum over army exemptions
In find of biblical proportions, seal of Prophet Isaiah said found in Jerusalem
Pope calls worldwide day of prayer and fasting for peace February 23
IDF, US troops get ready for drill to simulate massive missile attack on Israel
IDF simulates war in Lebanon, amid tensions with Iran, Hezbollah
Iran deputy FM: Syria is not an Iranian front against Israel
Outrage over Iran minister's upcoming visit to UN rights council
Iran: we do not want nuclear weapons, there is no sunset clause in nuclear deal
IAEA: Iran stays within main limits of nuclear deal
Iranian official: We may leave nuclear deal if banks don't come to Iran
Iran hints at seaborne reactors while respecting nuclear deal
Iran looking to build nuclear submarines, watchdog says
Iran's Involvement in Syria Is Creating A "New Holocaust"
Fear of war looms over Syria neighbours, Iran says
New Russian stealth fighter spotted in Syria
Russian MP says Moscow tested 'over 200 new weapons' in Syria
Scores in Turkey protest Syria attacks
Haley: UN Security Council must establish ceasefire in Syria
UN Pleads For Truce In Syria To Prevent A 'Massacre'
Russia Blocks U.N. Ceasefire in Syria as Hundreds Die in Ongoing Bombardment
Syria war: Children struggle to survive in Eastern Ghouta
Medical crisis in east Ghouta as hospitals 'systematically targeted'
Putin ally said to be in touch with Kremlin, Assad before his mercenaries attacked U.S. troops
Iraq says handed over 4 women, 27 children suspected of ISIS ties to Russia
US looking at potential new sanctions against Russia
Egyptian court sentences 21 to death on terrorism charges
US air strike in Somalia kills four al Shabaab militants
Saudi Arabia to spend billions on expanding entertainment sector
Venezuela's Maduro wants 'mega-election' amid opposition boycott
Two top White House advisers may leave over tensions with Trump: sources
Mueller files new charges against former Trump aides Paul Manafort, Rick Gates
Trump threatens to pull immigration agents out of California due to 'sanctuary' status
Trump considers pulling ICE out of California to let the state learn
Trump administration to target North Korea with new sanctions on Friday
North Korea criticizes UN chief over support for sanctions
NRA head accuses Soros, Bloomberg of 'socialist takeover'
Armed cop under fire for staying outside as school massacre unfolded
Florida school shooting: Armed officer 'did not confront killer'
CNN Denies Student's Claim The Network Planted 'Scripted' Questions At Gun Town Hall
Nearly half of parents worry their child is addicted to mobile devices
Posting Too Many Selfies Can Affect Your Self-Esteem
In One Tweet, Kylie Jenner Wiped Out $1.3 Billion of Snap's Market Value
Iran becomes latest rogue state to develop its own cryptocurrency
5.4 magnitude earthquake hits near Amahai, Indonesia
5.3 magnitude earthquake hits near Amahai, Indonesia
5.0 magnitude earthquake hits the Northern Mid-Atlantic Ridge
5.0 magnitude earthquake hits near Chignik Lake, Alaska
Popocateptl volcano in Mexico erupts to 22,000ft
Reventador volcano in Ecuador erupts to 18,000ft
Fuego volcano in Guatemala erupts to 17,000ft
Ebeko volcano in the Kuril Islands erupts to 10,000ft
Midwest braces for record flooding as residents evacuate homes
South Bend mayor calls it a '500-year flood.' What does that mean exactly?
Cincinnati flood forecast: Ohio River to rise to highest level since 1997
River flooding triggers water rescues, state of emergency declarations across central US
Crews Used Boats to Help Residents Amid Midwest Flooding
California officials delay decision on new water restrictions amid low snowpack, worsening drought
Europeans rip Trump on climate change, import record amounts of U.S. coal
Australian deputy prime minister resigns following sex scandal
Grand jury indicts Missouri governor who took nude picture of woman without consent
Missouri House advances 'revenge porn' bill, with some lawmakers thinking of Greitens
Mattis expected to back transgender troops -- if they can deploy, official says
Gucci Models Carried Severed Heads to Introduce Feminist Cyborg Theory to Milan Fashion Week
Tracking Bible Prophecy Headlines - 2/22/2018
US envoys pushing UN to back Trump's Mideast peace plan
Kushner can push Mideast peace despite security clearance issues, says Kelly
PM Netanyahu calls relations with US 'an absolute foundation of Israel's security'
With toned-down UN speech, Abbas tries to signal he's still relevant
Trump cuts jeopardise lives of millions of Palestinian refugees, UN warns
'The Netanyahu age is over': Opposition preps for early election
Arab Israeli lawmaker: Saudi Arabia does not want downfall of Netanyahu
Minister: Poll shows public doesn't buy 'lies' against Netanyahu
Confidant of Israel's Netanyahu turns state witness in corruption case: media
Netanyahu confidant won't get jail time in return for testifying against PM
Gaza to pump sewage straight into sea as crisis worsens
Palestinian trying to cross into Israel shot by Hamas, treated by IDF
Israeli army chief: Returning bodies of terrorists to their families is a mistake
IDF reveals it thwarted attempted Islamic State bombing of Australian flight
Egypt's Sissi: We 'scored a goal' with $15 billion Israeli gas deal
Will gas deal prompt Cairo to warm up the cold peace?
Natural gas a new cause for conflict in the Middle East
Russia's Condemnation of Iran's Anti-Israel Threats Shows Kremlin Sees Jewish State as the 'Main Actor' in Region
US Supreme Court blocks Hamas bomb victims' claim to Iran artifacts
Iran could soon be spying on smartphones worldwide, report claims
The Obama Administration's $1.7 Billion Iranian Deception
Netanyahu: Nuclear deal is setting Iran on a 'highway to a nuclear arsenal'
Report: Iran already entrenched in Syria, ready to confront Israel
Ahmadinejad calls for 'free' elections in Iran in letter to Supreme Leader
Syria war: Families struggle to survive in Eastern Ghouta, under siege
Russia says talks to end conflict in Syria's Eastern Ghouta break down
Syria war: UN plea to end 'hell on earth' Eastern Ghouta crisis
After 346 civilian deaths in Syria this month, UN calls to end 'monstrous annihilation campaign'
Hospitals Are Overwhelmed After a Government Bombing of the Syrian Capital's Suburbs
Assad regime and Turkey both claim to be fighting ISIS in Afrin
Nigerian army rescues 76 kidnapped schoolgirls
'Small explosion' near US embassy in Montenegro, investigation 'evolving'
Venezuelans report big weight losses in 2017 as hunger hits
Why the Dow nosedived after the Fed minutes release
Germany's Bild under pressure over 'fake news'
Twitter suspends thousands of suspected bot accounts, and the pro-Trump crowd is furious
Trump Administration Maintains It Is Tough on Russia
Bernie blames Hillary for allowing Russian interference
5.2 magnitude earthquake hits Southwest of Africa
5.0 magnitude earthquake hits near Katastarion, Greece
5.0 magnitude earthquake hits near Hualian, Taiwan
Sabancaya volcano in Peru erupts to 26,000ft
Reventador volcano in Ecuador erupts to 23,000ft
Fuego volcano in Guatemala erupts to 15,000ft
Michigan to Texas face significant river flooding into next week; State of emergency declared in Elkhart, Indiana
At least one dead and dozens rescued as floods rage across Midwest
NYC Hits Record High Temperatures As Many Take Advantage Of Warm Weather
Outcry from the LGBT community: 'Black Panther' packed with action, diversity - but no gays
Florida House declares porn a public health risk
China vows to crack down on funeral strippers
MS-13 spreads to 22 states, fed by 300,000 illegals, DACA recipients, tied to 207 murders
Trump considers raising purchase age for certain firearms, amid gun control talks
'Jaw-Dropping': Gun Rights Advocate Concerned About White House Stance on New Gun Laws
As students and parents beg him for gun control, Trump talks of arming teachers
David Clarke: Fla. students' gun control push has 'George Soros' fingerprints all over it'
How the internet's conspiracy theorists turned Parkland students into 'crisis actors'
Billy Graham, America's pastor, has died
Billy Graham Dies at Age 99 Leaving an Eternal Legacy of World-Changing Evangelism
Rev. Billy Graham preached at 417 crusades in 185 countries and territories
Tracking Bible Prophecy Headlines - 2/21/2018
Abbas Calls for 'Immediate Negotiations' in the Recognition of a Palestinian State
Abbas: Recognition of Palestine will advance negotiations
At UN, Abbas urges multilateral peace effort, lays out plan for talks
US says other nations could be part of future Mideast peace talks
Palestinian leader calls for peace conference by mid-2018
Full text of Abbas's address to the UN Security Council
Abbas to UN Security Council: Israel has thwarted all attempts for negotiations
Israel to Abbas: 'You're not part of the solution - you're the problem'
Lieberman: Abbas asks for UN recognition while other hand pays terrorists
Netanyahu: Abbas continues to run away from peace
Yesha envoy: Time to change 'peace' narrative in Washington
Trump's Middle East peace team briefed the UN Security Council on their plan
Haley to Abbas: US wants a peace deal but will not 'chase after you'
'I will not shut up,' Haley tells Palestinian negotiator
UN envoy sees Mideast peace window closing soon
PA chief claims Palestinians are direct descendants of Canaanites, says Palestine made contributions to humanity before Balfour Declaration
Trump negotiators welcome Abbas' recognition of Jerusalem as holy to Jews
Qatari official: Neither Israel nor Hamas want an escalation
Settler leader: Trump presidency to thank for settlement surge
West Bank settlers grew twice the rate of Israel's overall population last year
Scholars: Polish PM distorts history by saying Jews participated in Holocaust
Polish minister says backs idea to create 'Polocaust' museum
Swedish racist 'laser man' faces sentence for murdering Holocaust survivor
Danish petition appears likely to force vote on banning circumcision
Gabbay: Netanyahu's house of cards is collapsing upon him
Netanyahu: It's crazy, a new case every 2 hours
New bribery scandal centers on fraud case against Sara Netanyahu
Egyptian minister sets conditions for approval of Israeli gas import deal
Iran expert: Trump must keep threat to nix nuke deal to get E.U. help
'We will level Tel Aviv to the ground' senior Iranian official warns Israel
To prevent a war, Israel must create an Assad-Iran rift
Syria war: Eastern Ghouta bombing 'beyond imagination'
'It's not a war. It's a massacre': scores killed in Syrian enclave
Syria's Child Death Toll Prompts Scathing 1-Sentence Statement From UN Agency
Dozens Killed In Damascus Suburb, Marking The Area's Highest Death Toll In Years
Syria rebel leader says new 'Holocaust' underway
The Russian guns for hire dying in Syria
Russia admits dozens of Russian casualties in Syria battle
Erdogan says Turkey will lay siege to Syria's Afrin in coming days
Kurdish fighters say pro-Assad militias have arrived to thwart Turkish offensive in Syria's Afrin
Defeats in Middle East driving Islamic State fighters to Philippines
Russia, Pakistan Form Anti-Terror Military Cooperation Commission
Chicago's Hijab Billboard Campaign Seeks To Educate
"Ignore the missiles": Duterte says China's South China Sea militarization is no problem
State report: Hawaii not prepared for missile attack threat
North Korea canceled secret meeting with Pence at Olympics, US says
Cursed: U.S. Olympic Athletes Who Dissed Trump Go Down In Flames
Mueller ups pressure on Trump campaign aides with new charge
Venezuela Launches Virtual Currency, Hoping to Resuscitate Economy
Dow closes 254 points lower as Walmart posts worst day since January 1988
Case Against Google. Critics say the search giant is squelching competition before it begins. Should the government step in?
5.2 magnitude earthquake hits near Visokoi Island, South Georgia and the South Sandwich Islands
5.0 magnitude earthquake hits near Taltal, Chile
5.0 magnitude earthquake hits near Kokopo, Papua New Guinea
Swarm of 200 Earthquakes Hits Yellowstone - Here's What That Means
Photos: Indonesia's Mount Sinabung erupts, spews towering ash cloud
Sabancaya volcano in Peru erupts to 26,000ft
Fuego volcano in Guatemala erupts to 21,000ft
Reventador volcano in Ecuador erupts to 15,000ft
Mayon volcano in the Philippines erupts to 11,000ft
"Storm bomb" hits Reykjavik tomorrow morning: Dangerous winds on highway to Keflavik
Gita leaves damage behind after pummeling New Zealand with damaging winds, flooding
Christchurch homes largely escape flooding in the wake of ex-Cyclone Gita video
Some fear California drought cuts could erase water rights
Fearing Tourist Drought, Cape Town Charts a New Relationship with Water
Temperature in Denver plummets 72 degrees in 40 hours, officials say
Pacemakers, defibrillators are potentially hackable
WHO: Measles Rates Soared in Europe in 2017
Japanese 'baby factory' dad wins custody of 13 Thai surrogate children
42 Million Babies Born to Unmarried Mothers Over Last 30 Years
Religious parents lose custody of transgender teen for refusing hormone treatment
School Survey Asks Sixth Graders About Visiting Gay Bars
Police: Student shoots himself in middle school bathroom in Ohio
Donald Trump orders ban on Las Vegas-style bump stock gun modifications
Justice Clarence Thomas issues a scathing dissent after Supreme Court declines 2nd Amendment case
Tracking Bible Prophecy Headlines - 2/20/2018
Report: US ambassador warns settlement evacuation could spark civil war
Israeli settler leader says settlements grew rapidly in 2017
In Ramallah, Israeli finance minister urges Palestinians to return to US-led peace talks
Abbas to urge alternative to US as peace mediator in UN speech
Egyptian intelligence pressures Hamas to hand over Gaza to Palestinian Authority
Lawmaker: 'Political murder' of Netanyahu resembles Rabin assassination
Polish MP: I hope my prime minister is being stupid and not ruthless
$15 billion worth of Israeli natural gas to be sold to Egypt
Palestinians slam Facebook for removing pages glorifying attacks on Israelis
South Tel Aviv 'living under terrorism by illegal migrants,' government minister says
Top general says IDF gearing up for war in 2018
IAF destroys Gaza Hamas tunnel in overnight blitz
UN chief: Israel-Hezbollah war would be the worst nightmare
Lebanese army chief vows to confront 'Israeli aggression,' no matter the cost
Russian FM Lavrov warns US on Syria: 'Dont play with fire'
Are Russia and Israel on a Collision Course Over Syria?
Russia knocks Iran over vow to destroy Israel
Analysis Putin's Syrian Dilemma: Back Israel or Iran?
Istanbul to host Iranian-Russian meeting in April
Zarif: If Israel attacks us, they'll see the response
Iran has 10 military bases in Syria, two near Israel border - analyst
Iran insists it has 'no military bases in Syria'
Flare-ups in Israel's north and south: An Iranian butterfly effect?
Iran, Deeply Embedded in Syria, Expands 'Axis of Resistance'
Afrin offensive: Turkey warns Syria against helping Kurds
UN: Targeting of civilians in Syria's eastern Ghouta 'must stop'
US role in Syria alarms Turkey and could dent prospect of peace deal
Hungary is last front against 'Islamization' of Europe, prime minister says
North Korea's failed Olympians hope to avoid dangerous consequences
US show of force sends Russia a message in Black Sea
Tillerson dismisses criticism on Russia sanctions amid growing questions
Russian internet trolls may lead to less freedom for both Americans and Russians
Belgian court to fine Facebook up to $125 million if it doesn't comply with latest privacy ruling
Fake videos are on the rise. As they become more realistic, seeing shouldn't always be believing
Play 'fake news tycoon' to combat misinformation
U.K. Has a Secret Plan to Hold Brexit Cash If EU Refuses to Trade
Revealed: Cash eclipsed as Britain turns to digital payments
From Hawaii to New Zealand - where billionaires are buying homes to escape the apocalypse
How NASA Is Preparing for the Next Killer Asteroid 5 Years After Chelyabinsk
5.9 magnitude earthquake hits near Santa Catarina Mechoacan, Mexico
5.3 magnitude earthquake hits the Central Mid-Atlantic Ridge
5.3 magnitude earthquake hits near Tual, Indonesia
5.0 magnitude earthquake hits near Su'ao, Taiwan
5.0 magnitude earthquake hits near Husavik, Iceland
Sabancaya volcano in Peru erupts to 24,000ft
Fuego volcano in Guatemala erupts to 16,000ft
Reventador volcano in Ecuador erupts to 15,000ft
Sinabung volcano in Indonesia erupts to 14,000ft
Mayon volcano in the Philippines erupts to 10,000ft
Wild, weird weather on the way: Record cold West, record warm East, flooding in the center
Mozambique garbage dump collapse kills 17 after heavy rains
Animals Have Stopped Turning White for Winter in Alarming Climate Change Trend
Google hopes AI can predict heart disease by looking at retinas
Bishop Of Iceland: Child Circumcision Ban Could "Criminalise" Judaism & Islam
Twin babies found in suitcase in Arkansas ditch, police say
Texas teen accused of setting her dad up to be carjacked at gunpoint
Colorado congressman, Columbine survivor, pushes to end gun-free zones in schools
Are boys 'broken'? Another mass shooting renews debate on toxic masculinity
Toledo pastor, family charged with aggravated robbery
Pope Francis wowed the world but, five years on, is in troubled waters - discontent grows over his attitude to abuse scandals
Kansas GOP Affirms 'God's Design for Gender,' Opposes Transgender Identity in New Resolution
Defense Secretary Jim Mattis' new policy on transgender troops expected by Wednesday
Tracking Bible Prophecy Headlines - 2/19/2018
US wants Europeans to commit to improving Iran deal
Netanyahu, Iranian FM spar at Munich conference
Iranian foreign minister: Israel's 'myth of invincibility' has crumbled
Head of Iran's secret operations overseas threatens to 'erase Zionist entity'
Netanyahu says Israel could act against Iran's 'empire'
Holding Iran drone part, Netanyahu challenges: Do not test Israel's resolve
Not just a gimmick: Netanyahu's drone stunt is a direct threat to Iran and Assad
Netanyahu threatens to act against Iran, 'not just against its proxies'
Netanyahu: My Iran speech was meant to sway US to renew sanctions
Netanyahu in deeper peril as more Israeli officials are arrested on corruption charges
German police probe British woman over Holocaust remarks
'Jewish perpetrators' comment is call for 'open discussion' of Holocaust crimes, Polish PM says
Rivlin calls Polish prime minister's Holocaust comments 'a new low'
Israel-Poland spat: Swastikas drawn on Polish embassy in Tel Aviv
Terror plot to assassinate Israeli defense minister thwarted
Lieberman says legislation will end 'absurd theater' of PA salaries to terrorists
PA slams Israeli bill to withhold money it uses to pay prisoners
After mere hours of quiet, rocket fired at Israel from Gaza
Israel strikes Hamas targets in Gaza in retaliation for rocket fire
IDF attacks underground infrastructure in Gaza
Hamas says it used anti-aircraft missiles against Israeli jets over Gaza
Lebanon says it can fend off Israeli attacks
Israeli, US officials meet over gas dispute with Lebanon
U.S. Still Unsure Who Directed Syria Attack, Despite Russian Dead
Afrin: Kurdish fighters 'strike deal' with Syrian army
Saudi Arabia says it's in talks with 10 other nations on nuclear energy ambitions, calls for fairness from US
Saudi women to start own busines without male permission
Russia Dagestan shooting: Five women killed in attack on churchgoers
Trump Adviser on Christian 'Double Standard': What If Joy Behar Said 'Same Thing About Islam'
Hungarian leader calls Christianity 'Europe's last hope'
Hungary's Orban calls for global anti-migrant alliance with eye on 2018 elections
Mexican opposition candidates slam Trump wall ahead of campaign
Trump pushes back against 'Fake News Media' coverage of Russian meddling
Trump says Russians 'laughing their a---s off' over US collusion probes
The Russian journalist who helped uncover election interference is confounded by the Mueller indictments
Sen. Bob Casey: Mueller would be 'mistaken' to release final Russia report close to midterms
Robert Mueller investigation: some Americans want Facebook fined over meddling
Parkland students slam Trump for tying shooting to Russia probe: 'He has already made it about himself'
Students plan protests, Washington march, to demand gun control after mass shooting
Florida school massacre sparks church sign: 'When will they love their kids more than their guns'
Rush: We Need Concealed-Carry in Schools - 'Bashing the NRA Isn't Going to Do It'
Teenager arrested after threatening to blow up North Carolina school, police say
Navy officer: US won't be bullied by China in S. China Sea
John Kelly, Chinese officials caused commotion over nuclear football in Beijing, report says
NASA Is Bringing Back Nuclear-Powered Rockets to Get to Mars
In rugged Negev desert, Israeli scientists plan for mission to Mars
5.1 magnitude earthquake hits near Jaque, Panama
Indonesia's Sinabung volcano erupts, spewing gas and a plume of thick ash five kilometres into the atmosphere
Sabancya volcano in Peru Erupts to 26,000ft
Fuego volcano in Guatemala erupts to 16,000ft
Reventador volcano in Ecuador erupts to 16,000ft
Air New Zealand warns of flight disruptions as Cyclone Gita bears down
World Vision Denies Sex Abuse Allegations as Controversy in Humanitarian Sector Escalates
Tracking Bible Prophecy Headlines - 2/18/2018
Abbas to tell UN: The goal is Jerusalem
Palestinians denounce PA over meetings with Israeli officials
Netanyahu: Only US can facilitate peace with Palestinians
Polish PM visits grave of Nazi collaborators, drawing fresh ire
Polish PM: There were Jewish perpetrators of the Holocaust
Netanyahu slams 'outrageous' Holocaust remark by Polish PM
MK Shmuli: Next, Polish PM will accuse Jews of Holocaust
Polish Jews stunned, scared by eruption of anti-Semitism
The Israeli academy continuing the unprecedented revival of the Hebrew language
Goldin family on return of terrorists' bodies: 'Betrayal of IDF soldiers'
Fresh rocket sirens ring throughout Gaza border communities amid rising tensions
IDF says false alarms triggered border sirens as airstrikes continue over Gaza
Hamas says it used anti-aircraft missiles against Israeli jets over Gaza
Palestinian groups praise attack on IDF patrol, warn Israel not to retaliate
Four Israeli soldiers wounded after device explodes near Gaza border
IDF now thinks two bombs exploded in Gaza border incident
Israeli Air Force strikes six Gaza targets following border attack
IDF strikes 18 terror targets in Gaza amid heaviest fighting in years
Israel foils Islamic Jihad plot to bomb Lieberman convoy
Could natural gas in the Mediterranean spark the Third Lebanese War?
Hezbollah: US dishonest broker in Israel-Lebanon gas dispute
Israel Prepares to Take On Iran and Hezbollah in Syria
Turkey denies use of chemicals in Syria's Afrin, says accusations baseless
Public reports 'clearly show' Assad's use of chemical weapons: McMaster
The oil field carnage in Syria that Moscow doesn't want to talk about
Turks propose joint deployment with U.S. in Syria as allies aim to mend ties
US says unlikely Turkey used chemical weapons
McMaster: Iran Is Growing Network of Proxy Forces In Syria, Yemen and Iraq, National Security Adviser Warns
'Time is now' for action against Iran, McMaster urges
Netanyahu vows to hit Iran directly, if necessary
Israel's Netanyahu attacks 'dangerous Iranian tiger'
Holding up wreckage of Iranian drone, Netanyahu warns Tehran: Don't test us
Netanyahu: Israel won't allow Iran to put noose of terror around our necks
German neo-Nazi party in EU parliament says it is 'on the side of Iran'
Iranian President says will adhere to nuclear deal commitments
UN council mulls condemning Iran over Yemen's Houthis' getting missiles
Commercial plane crashes in southern Iran, killing 66 people
Six Turkish journalists jailed for life for 'coup links'
Ethiopia Vows No Military Takeover Amid Latest Emergency
London's 'Modest' Fashion Show Celebrates Sharia-Compliant Clothing Weeks After Women Burn Hijabs in Iran
'Peace Village,' a fake city just outside the DMZ, serves as metaphor for North Korean athletes at the Olympics
Jokhang temple: fire engulfs ancient 'heart' of Tibetan Buddhism - China feared to censor news over the politically senstive holy site
These Chinese military innovations threaten U.S. superiority, experts say
US Warns of 'Critical Time for Humanity' at Tense Security Conference in Munich
Russia-Trump inquiry: Russian foreign minister dismisses FBI charges
Moscow: No evidence behind US indictment of Russians for alleged election meddling
Russia dismisses US charges as 'just blabber,' 'Russophobia'
'Putin's chef' among Russians indicted by Mueller
National security adviser sees proof of Russian hacking as 'incontrovertible,' prompting rebuke from Trump
Russian indictments prove Trump won fair and square
Does Mueller Indictment Mean Clinton Campaign Can Be Indicted for Chris Steele?
Mueller Still Investigating Possible Russian Collusion, Source Says
Florida school shooting: Trump links FBI's missteps to Russia investigation
Trump: FBI too busy with Russia probe to prevent Florida shooting
A top GOP donor says he won't write another check to Republicans until they support an assault weapons ban
Report: Florida shooter said he hates Jews, claims they want to destroy world
A call to arms for tech companies: Get extremists off your platforms
Drone collisions, close calls underscore growing risks for aircraft
American International Toy Fair 2018: Holograms and more
Mexico: 13 dead after helicopter surveying damage of earthquake crashes
5.3 magnitude earthquake hits near Bristol Island, South Sandwich Islands
5.2 magnitude earthquake hits near Amahai, Indonesia
5.1 magnitude earthquake hits near Santa Maria Zacatepec, Mexico
5.0 magnitude earthquake hits near Panguna, Papua New Guinea
Largest UK earthquake for a decade hits Wales and west of England - 4.4 magnitude
Sabancaya volcano in Peru erupts to 24,000ft
Fuego volcano in Guatemala erupts to 22,000ft
Popocateptl volcano in Mexico erupts to 20,000ft
Klyuchevskoy volcano on Kamchatka, Russia erupts to 17,000ft
Reventador volcano in Ecuador erupts to 16,000ft
Cyclone Gita to blast New Zealand with damaging winds, flooding rain Tuesday
Fire danger to increase across US southern High Plains after extreme drought shatters 100-year-old records
World's first human-sheep hybrids pave way for diabetes cure and mass organ transplants
Trump administration defends judicial nominee who said same-sex marriage is 'against God's plan'
Pope reactivates child sex abuse panel as victim reveals harrowing claims of Chilean priest
Tracking Bible Prophecy Headlines - 2/17/2018
Netanyahu Tells UN Chief: Golan Will Remain Israel's Forever
Israel ministers to consider bill 'annexing' Jordan Valley
Caroline Glick: Trump, Netanyahu and the post-Oslo era
Is Trump Preparing to Put Pressure on Israel?
Netanyahu Investigations Won't Impact Trump's Peace Plan
Caroline Glick: It's All Politics: Why Netanyahu Is Likely to Beat the Rap and Keep Leading Israel
Tel Aviv protesters call on PM to quit after police recommend indictment
Anti-Semitic hate speech incidents at all time high in Austria
Iranian wrestler suspended after deliberately losing to avoid Israeli opponent
Members of Congress Urge 'Immediate' Passage by Senate of Legislation Targeting PA Terrorism Payments
Lebanon speaker: US proposal on Lebanon-Israel disputed waters 'unacceptable'
Hezbollah: U.S. must accept Lebanon's demands over Israel border dispute
British PM May: Ready for further action against Iran
Iranian president: Shias, Sunnis coexisted peacefully before West intervened
Netanyahu to Follow Putin in Munich Wake-Up Call to the West
5 years later, Syrian wounded no longer surprised to be let into Israel
Netanyahu to UN chief: Israel won't allow Iran to establish foothold in Syria
IAF: F-16 shoot down was 'operational failure'
For 8 Days, Syria Felt More Like World War III
Russian toll in Syria battle was 300 killed and wounded
Kurdish YPG, Observatory: Turkish army hit village in Syria's Afrin with suspected gas
Six People Hospitalized After Alleged Turkish Gas Attack in Afrin
US, Turkey agrees to normalize relations, Turkish Foreign Minister
India, Iran to work for stability in Afghanistan
Al Qaeda urges Egyptians to topple government as Egypt preps for vote
Three suicide bombers kill 18 people in northeast Nigeria's Maiduguri
Ethiopia declares state of emergency after PM resigns
Brazil Military Takes Control of Rio de Janeiro's Security
Theresa May claims 'Europe's security is our security' as she proposes a new UK-EU security treaty ahead of Brexit
Soros Calls on EU to Regulate Social Media to Fight Populism
Confluence of crises crashes Trump's 'Infrastructure Week'
White House Chief of Staff Orders Security Clearance Overhaul
Mueller charges 13 Russians with meddling to help Trump win election
Trump says Russian indictments prove 'no collusion' with his campaign
Calls for FBI director to resign following missed tips on Florida shooter
Deputies called to suspected shooter's home 39 times over seven years
Nikolas Cruz was investigated after cutting himself on Snapchat, state report shows
Florida Gunman: 'Demon' Voices Told Him to Kill
White nationalist now appears to disavow connection with Florida shooter
Copycat threats after Florida mass shooting spur a New Jersey town to close schools
South Carolina HS student who allegedly posted 'Florida Round 2,' tells cops it was a joke
Bulletproof backpacks for children reflect a new reality in America
23 passengers booted from Carnival cruise following 'bloodbath' of a brawl
Cyberattacks are costly, and things could get worse: US report
Goldman Sachs CEO gives Trump credit for the economy, says it's better than if Hillary Clinton won
Mexico earthquake: Powerful 7.2 magnitude quake strikes south and central parts of country
5.8 magnitude earthquake hits near Santiago Jamiltepec, Mexico
5.0 magnitude earthquake hits near San Miguel Panixtlahuaca, Mexico
5.0 magnitude earthquake hits South of Africa
Popocateptl volcano in Mexico erupts to 20,000ft
Fuego volcano in Guatemala erupts to 18,000ft
Reventador volcano in Ecuador erupts to 18,000ft
Aoba volcano on Vanuatu erupts to 18,000ft
Mayon volcano in the Philippines erupts to 10,000ft
Huge sinkhole swallows construction site and cars, threatens buildings in Rome
The Ohio River Could Flood this Weekend and Next Week
Cyclone Kelvin blue alert issued as apocalyptic clouds bring heavy rainfall to Broome
Dengue fever threat looming over Cyclone Gita-hit Tonga
Second woman alleges Trump affair - and cover-up
Why Trump's Playboy Playmate sex scandal is just another ho-hum day in his presidency
Tracking Bible Prophecy Headlines - 2/16/2018
Abbas refuses reconciliation until Hamas cedes control of Gaza - PA ex-minister
Intel report: W. Bank stabilized, Gaza on edge after Trump J'lem decision
Palestinians threaten protests over new Damascus Gate watchposts
Hamas decries US bill sanctioning 'human shields' practice
More Palestinians Are Dying Waiting to Get Medical Treatment Because Israel Won't Give Them Travel Permits
Egypt halts deliveries of diesel into Gaza
As Gaza Strip deteriorates, Israel turns to world for help
Netanyahu to Attend Top German Security Conference Despite Crisis at Home
Ahead of Munich confab, Netanyahu says he won't accept limits on Syria strikes
Tillerson rejects Israeli official's claim that US is 'not in the game' in Syria
US and Iran call on each other to withdraw from Syria
Analysis: The Syrian War is now threatening world peace
The War in Syria Has Entered a Dangerous New Phase
U.S. Military Mission In Syria Endures As ISIS Nears Defeat
Lebanon tells US committed to calm at Israel border
Tillerson: Growing Hezbollah arsenal a threat to Lebanon
Egypt: 53 militants killed in massive security operation
Egypt army: Militants looking to Sinai for new home base
Tillerson meets Turkey's Erdogan for 'open' talks after weeks of strain
Tillerson says US recognises Turkish right to secure borders, calls for restraint in Syria
Turkey to US: remove Kurdish fighters from anti-ISIS force
No 'bloody nose' plan for North Korea: U.S. official, senators
Mike Pence on Why He Ignored Kim Jong Un's Sister: Leads Propaganda for 'Evil We Have Witnessed Rarely'
Pentagon looks to counter rivals' hypersonic missiles
U.S. court says Trump travel ban unlawfully discriminates against Muslims
Multiple immigration plans blocked in Senate, after Trump calls one proposal a 'total catastrophe'
White House threatens veto for immigration plan DHS says would create 'sanctuary nation'
Rick Gates is set to finalize a plea deal with Mueller and become the third cooperating witness in the Russia probe
US blames Russia for 'largest cyber attack in history'
Thousands of FedEx Customer Records Exposed by Unsecured Server
Mortgage rates rise to nearly four-year high on inflation concerns
Dow Jumps 200 Points as Markets Learn to Stop Worrying and Love Inflation
Dow returns to 25,000 as stocks mount rally
Why Silicon Valley billionaires are prepping for the apocalypse in New Zealand
Dubai space center is joining the race to Mars
Enriched Uranium Particle Appears Over Alaska - and No One Knows Why
Fukushima operator ordered to pay $10 million in new damages
5.3 magnitude earthquake hits near Amahai, Indonesia
5.2 magnitude earthquake hits near Adak, Alaska
5.2 magnitude earthquake hits near Kokopo, Papua New Guinea
5.1 magnitude earthquake hits North of Severnaya Zemlya
5.0 magnitude earthquake hits near Saipan, Northern Mariana Islands
Fuego volcano in Guatemala erupts to 16,000ft
Sinabung volcano in Indonesia erupts to 15,000ft
Mayon volcano in the Philippines erupts to 10,000ft
Small earthquake in southeastern New Hampshire Thursday morning
Water use climbs in California enclaves as drought returns
Human/AI hybrids and gene editing are going to change mankind in a big way
Eli rabbi: homosexuality a 'problem to be exterminated'
Florida school shooting suspect belonged to white supremacist group
Huckabee says US should follow Israel's lead to prevent mass shootings
Trump avoids talk of gun curbs after Florida school shooting
Trump says school shooting a scene of 'hatred and evil,' shows need for mental-health services
Broward Sheriff: Give Police the Power to Involuntarily Commit People Who Raise 'Red Flags'
Twin brothers arrested in NYC on explosives charges after authorities find bomb-making materials
Tracking Bible Prophecy Headlines - 2/15/2018
Tillerson claims Middle East peace plan is 'well advanced'
Remarks at Memorandum of Understanding Signing and Press Conference
UN Security Council briefed on 'catastrophic' situation in Gaza
Right wing leaders: Israel should ignore Trump on settlement annexation
Putting annexation row behind them, Netanyahu, Trump set March meet
After bribery allegations, Netanyahu's government stable - for now
Netanyahu rejects calls to resign after police seek indictment
Netanyahu says police report on fraud claims 'like Swiss cheese'
Netanyahu blasts 'biased' police, attacks Lapid for testifying against him
Caroline Glick: Israel's 'Deep State' Targets Netanyahu with Bogus Charges
Kosovo president uses Holocaust to slam international court
Circumcision ban will prevent Jewish life in Iceland, leaders warn
Christian Drilling Company Strikes Oil in Northern Israel
Tillerson: Hezbollah's role in Lebanese politics needs to be recognized
Iraqi militia vows to back Hezbollah in war with Israel
Iran and Hezbollah Intend to Remain in Syria, US Ambassador Nikki Haley Warns UN Security Council
Tillerson demands Iran-backed militias leave Syria
France says Iran's missile programme must be put 'under surveillance'
Israel Defense Minister: Iran declared war on us long ago
Russian official: If Iran attacks Israel, we'll stand with Jewish state
Israel working to prevent a war while upholding its red lines
Israel said to fear Assad chemical weapons spillover into Golan Heights
Syrian official: 'We'll down any hostile aircraft same as we did the Israeli one'
Syria's Four-front War and the Unprecedented Chaos It Has Created
Fifteen Russian security staff killed in Syria explosion
US 'searches for remains of American hostages' executed by ISIS in Syria
Hoping for $100 Billion to Rebuild, Iraq Got Less Than a Third
Egypt arrests ex-presidential candidate Abul Fotouh
Taliban, stung by escalated U.S. military effort, calls for dialogue
Japan's Abe, Trump agree to keep up pressure on N.Korea
This Is Not a Drill: Emergency Cellphone Alerts at the Games Become Annoying
The director of the FBI says the whole of Chinese society is a threat to the US - and that Americans must step up to defend themselves
Six U.S. intelligence agencies warn against using Huawei phones from China
UK blames Russia for cyber attack, says won't tolerate disruption
A Firewall for Your Face: Israeli Startup Helps Block Online Facial Recognition
NSA: Several hospitalized after vehicle tried to enter
Shooting at gate to NSA headquarters, but 'no ongoing security or safety threat'
Tired of texting? Google tests robot to chat with friends for you
How Chrome ad blocking is already changing the web
Elon Musk's Broadband-From-Space Plan Clears Crucial U.S. Hurdle
A new world order coming to a theater near you
Hungary submits anti-immigration 'Stop Soros' bill to parliament
Trump-Russia probe muddies House hearing on US threat assessment
For Trump's national security team, addressing the threats means ignoring the tweets
Trump legal team builds case against Mueller interview, cites Clinton precedent
Consumer prices jump much more than forecast, sparking inflation fears
Dow Gains 180 Points as Inflation Doesn't Bring End of the World
Partial Solar Eclipse Occurs Thursday at the Bottom of the World
Solar storm on track for Earth after solar flares erupt on sun, NASA warns
5.6 magnitude earthquake hits near North of Ascension Island
5.3 magnitude earthquake hits near Lorengau, Papua New Guinea
5.0 magnitude earthquake hits near Lambasa, Fiji
Popocateptl volcano in Mexico erupts to 20,000ft
Fuego volcano in Guatemala erupts to 16,000ft
Reventador volcano in Ecuador erupts to 15,000ft
Nevados De Chillan volcano in Chile erupts to 15,000ft
Turrialba volcano in Costa Rica erupts to 14,000ft
Cyclone Gita batters southern Fiji, upgraded to category five, heading for Vanuatu, New Caledonia
Death toll from Philippines storm hits 13
S.Africa declares drought a 'national disaster'
Germany to fight pollution with free public transportation
China reports first human case of H7N4 bird flu
Parents want custody to stop transgender teen having hormone treatment
How a transgender woman breast-fed her baby
Winter Olympics 2018: Shaun White makes history with third gold medal but sexual misconduct claim tarnishes win
Australia PM bans sex between ministers and staff after deputy's 'shocking' affair
Porn star 'free' to discuss ties with Trump
Joy Behar mocks Pence's faith, calls his relationship with Christ possible 'mental illness'
19-year-old gunman kills 17 in Florida high school shooting spree
As bullets flew at school, one student kept the world updated on Twitter
Suspected Florida shooter made 'disturbing' posts on social media
Nikolas Cruz, identified as Florida high school shooting suspect, reportedly showed warning signs
Worse than Columbine: This is one of the deadliest school shootings in U.S. history
Florida school shooting among 10 deadliest in modern US history
Tracking Bible Prophecy Headlines - 2/14/2018
Tillerson: I 'understand' Abbas' concern over Trump decisions
State Department prioritizes funding for Jerusalem embassy
Arab experts outline 'positive' aspects of Jerusalem recognition
Despite Jerusalem position, Jordan to secure 5-year U.S. aid pledge
Bennett: A Right-wing gov't that fails to annex West Bank in Trump era has failed
Police said to recommend Netanyahu be indicted for bribery, breach of trust
What is the 'Milchan Law' that Netanyahu is accused of advancing for bribes?
Netanyahu dismisses 'unfounded' police recommendations as 'slander'
Netanyahu says coalition is stable, police document full of holes
Netanyahu rebuffs bribery claims, predicts he will win next election
Unshaken by police recommendations, it's almost business as usual for Netanyahu
Lapid on his testimony against PM: I acted 'like any law-abiding citizen'
Opposition calls on PM to resign immediately, while Likud MKs cry 'coup'
Book on Israel's covert assassinations becomes bestseller
New campaign launched to return personal effects to victims of Nazi persecution
Polish government insists Poles and Jews suffered Nazism 'together'
Tunisian MP rips up Israeli flag in push for bill to criminalize ties
Above the fold: Archeology in Israel is more than a dig
US appeals court tosses guilty verdict against Arab Bank for financing Hamas terrorism
Turkey denies Israeli accusation it provides military aid to Hamas
Hamas calls on PA government to lift sanctions or disband
Iran claims environmentalist who died in prison was Mossad, CIA agent
As Syria and Iran Threaten Israel, America Signals Its Ally Is on Its Own
After Syria clash, Liberman says Israel will 'respond to any provocation'
Liberman says it's time for Israel to 'bite, not bark' at northern aggression
Iranian-backed Iraqi militia to back Hezbollah in any war against Israel
Iranian 'winter' coming to northern border, analyst warns
Damascus warns Israel of "more surprises" in Syria
Tillerson rejects Israeli official's claim that US is 'not in the game' in Syria
U.S. Strikes Killed Scores of Russia Fighters in Syria, Sources Say
A US jet destroyed a Russian-made T-72 battle tank in 'self-defense' in Syria
Putin had to approve Russian attack on US troops
Macron: 'France will strike' if proven chemical bombs used in Syria
Russia calls reports of mass Syria casualties 'disinformation'
International rights groups say Egypt's election unfair
Egyptian forces kill 38 jihadists in major Sinai operation
Turkey tells Greece it must take necessary measures to decrease tension in Aegean Sea
U.S. urges U.N. to hold Myanmar military accountable for 'ethnic cleansing'
How new Russian submarine tactics are threatening to overwhelm aging U.S. fleet
With Russia's help, Arab states speeding up nuclear arms race
Iran accuses West of using lizards for nuclear spying
Keith Ellison says he met Rouhani to advocate for captive American
The director of the FBI says the whole of Chinese society is a threat to the US - and Americans must step up as a society to defend themselves
North Korean nukes 'existential threat' to US - intel chief
North Korean leader wants to continue reconciliation
Hungary unveils tougher version of 'Stop Soros' NGO bill
Liberal group with ties to Obama, Hillary calls to restrict overseas U.S. military voting to improve cybersecurity
US intel officials say Russia targeting midterms
White House reels as FBI director contradicts official claims about alleged abuser
White powdery substance under investigation at former President Obama's DC office
Few Americans reporting cryptocurrency trading to IRS for now: report
How Wall Street's 'fear gauge' is being rigged, according to one whistleblower
Home Prices Hit Records in Almost Two-Thirds of U.S. Cities
Human rights body warns of deteriorating conditions in Venezuela
Venezuela oil production is plummeting
Honduras lawmakers debate bill seeking to curb online speech
Bill Gates: tech companies inviting government intervention
Apple CEO: We can make a 'significant contribution' in health care
A.I. will be 'billions of times' smarter than humans and man needs to merge with it, expert says
5.5 magnitude earthquake hits near Dobo, Indonesia
5.0 magnitude earthquake hits near Vanimo, Papua New Guinea
Popocateptl volcano in Mexico erupts to 23,000ft
Fuego volcano in Guatemala erupts to 16,000ft
Reventador volcano in Ecuador erupts to 15,000ft
Turrialba volcano in Costa Rica erupts to 14,000ft
Kikai supervolcano: Rising lava dome reveals magma pressure is rising beneath Japan
Tropical storm to unleash heavy rain, mudslides on Philippines into Wednesday
Tonga Begins Cleanup of Powerful Cyclone's Damage
Orange juice price could go up because of Hurricane Irma
Frigid temperatures are warping athletic equipment at the Winter Olympics
Dry, hot California winter closes ski resorts, stalls wildflower blooms and revives drought fears
California's drought restrictions on wasteful water habits could be coming back - this time they'll be permanent
Drivers beware: Risk of fatal car crashes spikes on the 4/20 marijuana 'holiday,' study says
'How to spot a gay' list in Malaysian newspaper sparks outrage
Trump lawyer says he paid porn actress out of his own pocket
Harvey Weinstein lawsuit: attorney general says 'we have never seen anything as despicable' - experts say: 'They'll bring him down'
Stella Parton: Country music industry 'a bunch of Southern Baptist hypocrites' when it comes to following up on sex abuse allegations
Tracking Bible Prophecy Headlines - 2/13/2018
Palestinian leader Abbas tells Putin he wants US peace role diluted
Abbas Tells Putin: 'We Refuse to Cooperate With U.S. in Any Form'; Putin: Trump Sends Best Wishes
As Abbas asks Putin to sideline US, Trump urges new peace push
Trump told Putin before Abbas meeting: 'Now is the time' to forge a peace agreement
Secretary of State Tillerson using Mideast trip to advance U.S. peace plan
Tillerson: US committed to Israeli-Palestinian peace, despite Jerusalem move
Despite threat, Trump budget still funds countries that opposed Jerusalem move
PM says he's in talks with Trump administration over settlement annexation
Palestinians blast Netanyahu claims of Israel-US talks on annexation
White House denies report it discussed West Bank annexation with Israel
Opposition MKs slam Netanyahu for 'lying' about annexation talks with the US
With annexation gaffe, Netanyahu blunders into first real crisis with Trump
Israel's creeping annexation: Knesset votes to extend Israeli law to academic institutions in the West Bank
Diplomats back softened bill slashing PA funding over terror payouts
Shin Bet: Hamas funneling terror funds to West Bank, Gaza through Turkey
Hamas meets with Abbas rivals as detente with Fatah crumbles
Government approves immigration of 1,000 Ethiopian Jews for 2018
Lebanese PM warns of 'new wars' over multiple disputes with Israel
After years of covert proxy wars, Iran shifts to direct contact with Israel
US defense secretary: Iran is present everywhere we find trouble in Mideast
Steinitz: Assad in danger if he allows Iran to attack Israel from Syria
Iran: Nobody has the right to prevent our presence in Syria
Iran Unveils New Homemade Nuclear-Capable Ballistic Missiles Amid Massive War Celebrations
UK backs Israeli actions in Syria, urges Russia to rein in Iran
Mattis: Israel has an absolute right to defend themselves
Kremlin says US diplomatic help on Syria insufficient
Russians killed in clash with US-led forces in Syria
Turkey: U.S. stalling battle against ISIS to justify backing Syrian Kurdish fighters
Islamic State calls on fighters to disrupt Egypt's vote with attacks
In Cairo, Tillerson says US, Egypt committed to defeating Islamic State
Egypt continues Sinai crackdown as 28 militants killed, 126 arrested
ISIS's Abu Bakr al-Baghdadi is 'alive but wounded' in Syria hideout
Iraq says reconstruction after war on ISIS to cost $88 billion
Dubai's Gevora, the new tallest hotel in the world, opens
Coalition: Houthis fired 95 missiles toward Saudi Arabia so far
Turkey: Relations with U.S. at make-or-break point
Trump touts infrastructure plan as alternative to 'stupidly' blowing money in the Middle East
A culprit for financial site glitches: you and your apps
Dow closes more than 400 points higher after its worst week in 2 years
George Soros hits back at 'toxic, personal criticism' and defends donation to anti-Brexit campaign
Iceland set to use more energy mining Bitcoin than powering homes
Senators flag 'unusual' Susan Rice email on Russia probe from Inauguration Day
Top Justice Department official Brand quit partly over fear she might be asked to oversee Russia probe
Bannon claims the #MeToo movement is poised to bring down Donald Trump
Wife of Donald Trump Jr. taken to hospital after opening envelope containing white powder
Harvard, Berkeley rank among 10 worst schools for free speech
Less-cool Facebook losing youth at fast pace: survey
Facebook is suggesting mobile users 'Protect' themselves...by downloading a Facebook-owned app that tracks their mobile usage
EU Enlists AI Startup in Fight Against Fake News
Equifax breach exposed more than previously thought
Trump tells Putin more steps needed to scrap North Korea nuclear program
94% of North Koreans think reunification is 'necessary' : US study
5.7 magnitude earthquake hits near Rota, Northern Mariana Islands
5.6 magnitude earthquake hits near Rota, Northern Mariana Islands
5.6 magnitude earthquake hits near Bamboo Flat, India
5.4 magnitude earthquake hits near Rota, Northern Mariana Islands
Popocateptl volcano in Mexico erupts to 21,000ft
Fuego volcano in Guatemala erupts to 16,000ft
Reventador volcano in Ecuador erupts to 15,000ft
Santa Maria volcano in Guatemala erupts to 15,000ft
Turrialba volcano in Costa Rica erupts to 15,000ft
Agung volcano in Indonesia erupts to 15,000ft
Record snowfall amounts pile up around the globe
Tropical Cyclone Gita is a monster Category 4, and it's hammering Tonga
Tropical Cyclone Gita leaves trail of destruction from American Samoa to Tonga
Heavy rain triggers dangerous flooding and landslides across parts of Southeast U.S.
Gale force winds wreak havoc on PyeongChang games
Robots take to the slopes on sidelines of Winter Games
194 cases of norovirus infection confirmed in PyeongChang
Oregon woman infected with rare "eye worm" seen only in cattle
'We are being targeted': Voodoo believers fear a backlash
Report: Christian Persecution is Worse Today Than Ever Before
Tracking Bible Prophecy Headlines - 2/12/2018
Abbas heads to Moscow in bid to sideline US from peace process
Trump warns Israel that settlements 'complicate' peace hopes
Labor head: West Bank annexation would be a 'diplomatic terror attack'
Lawmaker from Norway says nomination of BDS for Nobel Peace Prize is against Israel, not Jews
PM rebuffs 'ridiculous' report he paid purported crony to follow police
With Gaza in Financial Crisis, Fears That 'an Explosion's Coming'
By Light of a Blood Moon, Life Returns to a Bombed-Out Syrian Landscape
Caroline Glick: Syria - The War Everyone Must Fight and No One Can Win
Preparing for war in the north, Israel boosts air defenses
First public Israel-Iran clash was only a taste of the next war
Israeli official: We warned of Iran in Syria, but the situation escalated fast
Bennett: Israel must act systematically against Iranian 'octopus'
Bennett: We're in an all-out war against Iran's presence in Syria
Defense officials: Next confrontation with Iran is inevitable
Israel Believes Syria Strikes Took Out Nearly Half of Assad's Air Defenses
Former Qaeda leader in Syria 'welcomes' Israeli airstrikes
'IDF performed 1000s of operations in Syria over past year'
Iranian UAV that entered Israeli airspace seems to be American stealth knock-off
Minister Katz: If Iran keeps attacking from Syria, we'll teach it a lesson it won't forget
Iranian officials say hacks on newspapers' websites are from US, Britain
Iran's Rohani: We prevented Israel and the U.S. from dividing Syria
Iranians show defiance of US, Israel in anniversary of Islamic Revolution
Iran's Rouhani declares US-Israeli 'plots' to divide region were defeated
Lebanon to begin offshore energy search in block disputed by Israel
Gas and oil diplomacy in Eastern Mediterranean prelude to regional war
Egypt jails 17 for life over deadly 2014 unrest
Drone strike kills 6 al-Qaeda suspects in Yemen
Russian passenger plane crashes near Moscow; 71 dead - Investigators said they were looking at all possible causes
Olympics officials confirm cyberattack during opening ceremony
Media outlet tries to link Olympic norovirus outbreak to North Korea bio-attack
Earthquake, wind and fire: extreme conditions hit Olympics
Media make Kim Jong Un's sister a star at the Olympics
Investors brace for more swings as U.S. inflation specter rises
Bitcoin billionaires turn to millionaires as cryptocurrency world gets cold feet
Is America having second thoughts about free speech?
Puerto Rico hit with partial blackout after power plant explosion
World War II bomb discovered in London's River Thames, airport shut down, reports say
The Trump administration wants to turn the International Space Station into a commercially run venture, NASA document shows
6.0 magnitude earthquake hits near Rota, Northern Mariana Islands
5.4 magnitude earthquake hits near Ndoi Island, Fiji
5.1 magnitude earthquake hits near L'Esperance Rock, New Zealand
5.0 magnitude earthquake hits near Angaur State, Palau
Turrialba volcano in Costa Rica erupts to 15,000ft
Reventador volcano in Ecuador erupts to 14,000ft
Sinabung volcano in Indonesia erupts to 13,000ft
Tropical Cyclone Gita could be most powerful to ever hit Tonga
Tonga declares state of emergency ahead of Tropical Cyclone Gita
Newly-formed tropical storm to threaten up to 300 mm of rain in the Philippines
Why so many medicines are in short supply months after Hurricane Maria
Scores of monkeys killed in Rio yellow fever panic
Pope Francis chooses pro-LGBT priest to guide Lent retreat who holds Jesus didn't 'establish rules'
White House: Trump 'shocked' by domestic abuse claims against ex-aides
Five people killed in 'horrific' Kentucky shooting spree
Tracking Bible Prophecy Headlines - 2/11/2018
Trump: Palestinians Aren't Committed to Making Peace – but I'm Not Sure Israel Is Either
Abbas asks India to help mediate peace talks with Israel
In 'Historic Palestine Visit,' India's Modi Hails Arafat as 'One of World's Greatest Leaders'
102 Democrats in Congress urge Trump not to cut Palestinian aid
Top Polish official accuses Jews of 'passivity' in Holocaust
Polish adviser says Israel wants 'monopoly on the Holocaust'
Poland's 'enemies' trying to fan anti-Semitism, says ruling party boss
Merkel: Germany will live up to its Holocaust responsibility
Egypt invites Hamas for talks on 'security,' sparking rumors
Egypt army says it killed 16 jihadists in Sinai
Palestinians cheer downing of F-16, warn Israel not to attack Gaza
Hezbollah: Downing of Israeli F-16 the start of a 'new strategic era'
Israeli Air Force General: Syria Strike Is the Most Substantial Since 1982
Israel says Iran and Syria 'playing with fire,' warns Hezbollah must withdraw
IAF Chief of Staff: Syrians have a lot of nerve to fire at us
Lebanon to lodge complaint with UN over 'Israeli use of airspace'
After northern clashes, Israel calls on UN to 'end Iranian provocations'
After Israel-Iran clash, UN chief calls for immediate de-escalation in Syria
US seeks international resolve in countering 'Iran's malign activities'
White House backs Israeli strikes, calls on Iran to 'cease provocative actions'
Flareup reminds that extended conflict could shut down Israel's economy
After day of fighting, the fog of almost-war creeps in trying to figure out why Iran would suddenly push Israel so openly and whether Russia is really a friend
The open war with Iran has begun
Iranian National Security Council: 'Downing of fighter jet a clear warning to Israel'
Lebanese report: Syria has intercepted more than 70 percent of Israeli missiles
Israel Army: Drone Was Allowed to Cross Into Israel to Prove Iranian Aggression
Minister: Iran will need 'time to digest' how Israel hit covert military sites
IDF accuses Iran of setting up air base outside Syrian city of Palmyra
Netanyahu: Israel will not allow Iranian entrenchment in Syria
Netanyahu Tells Putin, Tillerson: Israel Will Defend Itself Against Any Attack From Syria
Netanyahu: Israel seeks peace but will defend itself against Iran, speaks with Putin
Northern flare-up: Iran testing Israel, Russia
Israeli Strikes in Syria Risk Forcing Russia to Adopt pro-Iranian Stance
'Unacceptable' to endanger lives of Russian soldiers in Syria: Moscow
Pro-Assad alliance: Israel to see 'severe response' to future 'terrorism' - Iranian commander says Iran can "create a hell for the Zionist regime"
Friend or foe? Assad quietly aids Syrian Kurds against Turkey
U.S.-backed Kurds Shoot Down Turkish Military Helicopter in Syria
Turkey detains 48 ISIS suspects 'planning attacks'
Sword-wielding man injures 4 worshipers at Indonesian church
Dubai's World Government Summit kick starts with focus on happiness
Macy's announces Muslim clothing line featuring hijabs, prompting backlash online
The Irish government believes Brexit talks 'could collapse at any moment'
Meet the richest people in bitcoin and cryptocurrencies, who are worth more than $17 billion combined
When will it stop? Conservatives who vowed to cut spending keep spending
DACA Recipient Slams Dems Using 'Dreamers' As 'Pawns'
Supreme Court fight could stir up fears of US spying overseas
False alarms highlight weaknesses in national alert system
5.8 magnitude earthquake hits near Rabaul, Papua New Guinea
5.4 magnitude earthquake hits near Acari, Peru
5.1 magnitude earthquake hits near Veinte de Noviembre, Mexico
5.0 magnitude earthquake hits Southwest of Africa
Sabancaya volcano in Peru erupts to 26,000ft
Popocateptl volcano in Mexico erupts to 22,000ft
Fuego volcano in Guatemala erupts to 16,000ft
Reventador volcano in Ecuador erupts to 15,000ft
Karymsky volcano on Kamchatka, Russia erupts to 15,000ft
Mayon volcano in the Philippines erupts to 10,000ft
Cape Town welcomes much-needed rain, but 'Day Zero' still looms
Pastor Mboro: Day zero in Cape Town postponed because of my prayer
Cuba on U.S. diplomats' health attacks: No way it's sonic weapons. Maybe it's stress
Experimental Drug Promises to Kill the Flu Virus in a Day
Carnival lights up Rio despite crime wave, yellow fever scare
As pregnancy terminations rise, will Gerber's Down syndrome 'spokesbaby' change attitudes?
Legislators unveil legislation to protect babies with Down syndrome
Lesbian Miami Catholic school teacher fired for marrying girlfriend
Tracking Bible Prophecy Headlines - 2/10/2018
Trump tells Israel it will also have to make 'hard compromises for peace'
Abbas to ask Indian PM for support in replacing US mediation
Indian PM, Jordan king discuss Israeli-Palestinian conflict
Modi heads to Palestinian territories to balance warming ties with Israel
UN Palestinian refugee agency faces 'existential crisis'
UN agency for Palestinian refugees fundraises after US cuts
UAE, Qatar donate funds to stave off Gaza health crisis
Trump envoy says Israel-Qatar partnership can 'bring relief' to Gaza
Hamas leader heads to Egypt for talks, with Gaza 'on the edge of the abyss'
U.S. Court Says Arab Bank Not Liable for Hamas Attacks Against Israel
Palestinian said killed, two hurt in rioting in Gaza, West Bank
US court throws out verdict against Arab Bank for terror financing
Holocaust survivors storm Polish embassy to protest contentious bill
Israel tells Poland: No talks on Holocaust law unless you're willing to amend it
Lithuanian official offers cash reward for thesis pinning war crimes on Jews
Netanyahu attacks police with Facebook post for third day in a row
Introducing the IDF's new 'missile corps'
Minister: Lebanon will fully use energy block disputed by Israel
Weapons Factories Are the Real Israel-Lebanon Flashpoint - Not the Border Wall
Army: Syrians shot at IDF drone, but hit a house in Israel
Sirens, clashes in north after IDF shoots down infiltrating Iranian drone
Israeli Army: This Is a Serious Iranian Attack on Our Territory
Syria war: Israeli fighter jet crashes under Syria fire, military says
Syria says air defenses responding to 'new Israeli aggression'
Israel launches 'large-scale' strikes in Syria after drone infiltration
Israel: In New 'Large-scale Strike,' Military Bombs 12 Syrian, Iranian Targets
UN Security Council declines to call for Syria ceasefire as fighting worsens
Intense Syrian air strikes hampering aid to 400,000 people - aid group
UN Security Council considers demanding 30-day Syria truce
France worried chlorine bombs were used in Syria
France seeks closer ties with Russia despite Syria tensions
At least two killed, 37 wounded by twin mosque bombing in Libya's Benghazi
Diplomacy under microscope as 'peace' Games get underway at the Olympics
North Korea's Kim invites South Korean president for summit: South Korea
Possible cyberattack at Winter Olympics as servers jam during opening ceremony
Russian nuclear scientists arrested for 'Bitcoin mining plot'
Trump Will Not Immediately Release Democratic Memo, Suggests Revisions of Sensitive Sections
NYT: U.S. Spies Paid a Russian $100,000 for Alleged Material on Trump
L.A. Mayor 'Not Scared At All' of Being Arrested for Sanctuary City Status
After temporary shutdown, Congress passes two-year spending deal
World markets: Damage assessment
Dow bounces more than 300 points Friday, but still posts worst week in 2 years
Dow travels more than 22,000 points in one of the wildest weeks since the financial crisis
Stocks and bonds can both go down in volatile trading following wildest week in two years
Trump's tax reform and budget could worsen the bond selloff that's disturbing markets
Alarm bells are ringing on the federal debt
Stimulus puts US debt on an upward trajectory
These record-breaking pictures were taken by the farthest camera from Earth
Why the Asteroid Approaching Earth Was Only Spotted 5 Days Ago
5.9 magnitude earthquake hits near Lambasa, Fiji
5.8 magnitude earthquake hits near San Patricio, Mexico
5.6 magnitude earthquake hits near Ndoi Island, Fiji
5.2 mangitude earthquake hits near Kiska Volcano, Alaska
5.2 magnitude earthquake hits near Codrington, Barbuda
5.1 magnitude earthquake hits near Gataivai, Samoa
Downpours may hamper recovery efforts as Taiwan earthquake death toll rises to 12
Sabancaya volcano in Peru erupts to 26,000ft
Reventador volcano in Ecuador erupts to 16,000ft
Fuego volcano in Guatemala erupts to 15,000ft
Turrialba volcano in Costa Rica erupts to 14,000ft
Mayon Volcano in the Philippines erupts to 11,000ft
More than 1,500 flights canceled as snowstorm slams Midwest
Whose poop is that on the lawn? DNA testing is cracking down on doggie-doo offenders
This electronic skin can heal itself - and then make more skin
Infertility 'breakthrough': Human eggs fully grown in lab for the first time
Flu season still getting worse; now as bad as 2009 swine flu
Flu Is Causing 1 in 10 American Deaths and Climbing
Walgreens adopts transgender-inclusive bathroom policy
Gay US Olympians dig in on feud with vice president: 'Eat your heart out, Pence'
Cardinal says Vatican-China deal would put Catholics in communist cage
Tracking Bible Prophecy Headlines - 2/9/2018
PM blocks settlement annexation bill from coming to vote
'We will convince Netanyahu to convince the US' - Minister Elkin undeterred by PM's reported delay of Judea and Samaria sovereignty bill
IDF boosts Judea and Samaria deployment over spike in terrorism
Israel Seeks to Divert Palestinian Funds for Terrorists to Jewish Settlers
Qatar working closely with Israel to channel aid to Gaza, says Doha official
Qatari envoy urges world to aid Gaza
Modi to become first Indian PM to visit West Bank
India can play a role in Middle East peace process: Palestine President Abbas
Palestinian UN Envoy: Several Options to Kick-Start Peace Talks With Israel
Palestinian envoy: Collective approach required for peace process
Abbas spokesman blames US envoy for 'crisis' in US-Palestinian relations
Greenblatt criticizes Abbas' statement on Jerusalem's holy status
Trump thanks Guatemalan president for his support on Jerusalem embassy move
Israel reportedly halts medical cannabis export plan to avoid upsetting Trump
Coalition chairman: Israel Police attempting to overthrow Netanyahu
Police said mulling charges against billionaire in Netanyahu graft probe
Thousands of Palestinians jam Gaza border, temporarily opened by Egypt
5 reasons why Israel is ready for war with Hezbollah in Lebanon
US envoy relays Israeli de-escalation messages to Lebanon
Lebanon's President: Talks Underway to 'Prevent Israeli Greed' in Building Border Wall
Iranian Ayatollah's visit to Israel-Lebanon border with Hezbollah causes uproar
Syrian Soldiers Fire at Israeli Drone in Golan Heights; Building Hit
Analysts: Israel's headed to a war in Syria, and only Russia can stop it
US dismisses fears of wider war after deadly Syria clashes
Syria war: Assad's government accuses US of massacre
Syria calls rare US strike an effort 'to support terrorism'
U.S. Attack on Assad Allies in Syria Was 'Unprecedented Act of Aggression,' Russia Senator Says
Russia slams 'criminal' US-led strikes in Syria, Pentagon calls it self-defense
Russian army says U.S. goal in Syria is to capture economic assets
Russia to raise US coalition airstrike at UN
UN official calls for 30-day Syria cease-fire
East Ghouta 'drowning in blood' after third day of bombing
Ghouta death toll soars above 220 as Syrian regime bombards rebel enclave
Putin, Erdogan discuss military coordination in Syria
Syria war: Last of British IS 'Beatles' gang captured by Kurds
Defying Turkey, Top U.S. General in Syria Vows to Continue Support for the Kurds
Iraqi Kurds accused of carrying out 'mass executions' of ISIS members
Tillerson plans Middle East swing to boost anti-IS fight
Egypt Launches Major Offensive Against ISIS 'Terrorists' in Sinai
Turkey Sentences 64 Military Academy Officers, Trainees to Life in Prison Over Failed Coup Attempt
Saudi Arabia Still Building World's Tallest Tower Despite Complications From Corruption Crackdown
Obama-era cash traced to Iran-backed terrorists
Canceling Iran deal may lead to war in Israel's north
Iran says its regional influence not linked to nuclear deal
Iran's Deputy Foreign Minister says 2015 nuclear deal must succeed before other issues can be discussed
Britain says wants to save Iran deal, working to address US concerns
France pushing Iran business ties despite nuclear deal limbo
Iran furious as athletes miss out on Winter Olympics smartphones because of sanctions
Pence will use Olympics to push tougher stance on N. Korea
US, China reaffirm commitment to pressure North Korea
Kim Jong Un Hosts Lavish Military Parade in Snub of Donald Trump - Wife Makes Rare Appearance
Pence bashes North Korea's military parade, endorses Trump's parade
Uranium One informant says Moscow paid millions in bid to influence Clinton
George W. Bush says Russia meddled in 2016 US election
Google fined by India watchdog for 'unfair search bias'
Scam hijacks Google Chrome browser, tries to get your personal data
Trudeau to Facebook: Fix your fake news problem or face stricter regulations
In Blow to Trump, U.S. Government Shutdown Begins, the Second of 2018
NYPD ignored more than 1,500 federal requests to detain immigrants last year, official says
Trump administration may target immigrants who use food aid, other benefits
Mattis vows 'Dreamers' serving in military will not be deported
Dow plunges 1,033 points and sinks into correction
Dow posts second biggest points fall as inflation fears spook investors
Global markets slide after Dow dips into correction territory
Jim Cramer blames a 'group of complete morons' for blowing up the market
Is Jim Rogers' prediction of 'biggest crash in our lifetimes' finally coming true?
Oil falls for sixth day as supply fears mount
Texas flood: U.S. oil exports pour into markets worldwide
Venezuela's capital Caracas hit by power cut during rush hour
Asteroid set to make rare close pass by Earth on Friday
Why the sun will soon get dimmer
5.6 magnitude earthquake hits near Lebu, Chile
5.6 magnitude earthquake hits near Semisopochnoi Island, Alaska
5.3 magnitude earthquake hits near Reuleuet, Indonesia
5.0 magnitude earthquake hits near Panguna, Papua New Guinea
Sabancaya volcano in Peru erupts to 28,000ft
Reventador volcano in Ecuador erupts to 16,000ft
Turrialba volcano in Costa Rica erupts to 13,000ft
Mayon volcano in the Philippines erupts to 11,000ft
Latest Chicago Snow Forecast: Total Of 20 Inches By Saturday Possible
Miami releases millions of modified mosquitoes to stop Zika outbreak
As Gonorrhea Approaches Superbug Status, Scientists Scramble to Find a Vaccine
Trifecta of opioids, alcohol and suicide are blamed for the drop in U.S. life expectancy
Clergy gather to bless one of the only U.S. clinics performing late-term abortions
Pelosi Invokes Catholic Faith to Defend Illegals, But Not to Protect Unborn, Nuns
#MeToo movement lawmaker investigated for sexual misconduct allegations
ACLU Sues Alabama to Force Sex Change on Driver's Licenses of 'Transgender' Residents
Transgender Pastor Celebrates Transition With Religious Ceremony
First Openly Gay U.S. Olympians Reportedly Snub Mike Pence in South Korea
Tracking Bible Prophecy Headlines - 2/8/2018
Abbas, Putin to discuss new peace talks mechanism sidelining US - report
US peace envoy blasts Abbas for failure to mention Jerusalem's Jewish connection
Netanyahu proclaims innocence as police said 'unanimous' on proposing bribery charges
Netanyahu slams police chief's 'delusional, false insinuations'
Netanyahu Lashes Out at Israel's Top Cop and Questions Police: 'A Shadow Has Fallen Over Investigations Into PM'
Lapid: Netanyahu's attack on police commissioner a desperate act
Zionist Union leader Gabbay says Netanyahu 'acting like a common criminal'
Russia livid over Israeli bill to recognize Ukrainian genocide
Saudis reportedly okay airspace for direct India-Israel flights; Riyadh denies
"Throw terrorists' bodies into the sea" - Stormy debate on the return of terrorists' bodies takes place in Knesset
More troops sent to West Bank following uptick in attacks
Hamas: PA 'lead' helped IDF track terrorist behind rabbi's killing
PA spokesman: Middle East conflicts are Israel's fault
As war clouds gather, northern storm looks more foreboding
Russia, Lebanon to sign military cooperation treaty
Lebanon tells army to confront Israeli 'aggression' amid border tensions
IDF Acknowledges Serious Hezbollah Missile Threat to Israeli Natural Gas Rigs
3 possible reasons for Israel's attack on Syria's Jamraya facility
Alleged Israeli Strike on Syria Facility Targeted Hezbollah's Efforts to Enhance Missile Capabilities
U.S. Airstrikes Target Pro-Syrian Forces After 'Unprovoked Attack,' Kill More Than 100 Fighters
Russian lawmaker says US strike in Syria an act of aggression
'Man, She's Pretty': Behind Syrian Rebels' Gruesome Murder of a Female Kurdish Fighter
UN to meet on humanitarian crisis in Syria
Indonesia to help Myanmar deal with terrorism
Myanmar army 'continuing to force Rohingya out of the country' through rape and starvation says Amnesty
The Tense Olympics: With Hints of War in the Air, the World Turns Its Eye to Korea
N. Korea set to hold military parade on eve of PyeongChang Olympics' opening
S. Korea gets flexible with N. Korea sanctions for Olympics
Military parades are about ego and power. Of course Trump wants one.
U.N. chief plans major disarmament push but U.S. skeptical
Napolitano: Justice Scalia Thought Obama Spied on Supreme Court
Newly released texts raise questions about Obama's role in Clinton probe
Biased FBI and DOJ Officials Broke The Law And Tried To Decide The Election - an Annotated Timeline
FBI put misplaced trust in Trump dossier author, misled judge
Russians penetrated U.S. voter systems, top U.S. official says
IRS overpaid nearly $3.5 billion in Obamacare tax credits in 2017, can't recoup money
Ignore the stock market rollercoaster, the sell-off in bonds is what matters
George Soros, the man who 'broke the Bank of England', backing secret plot to thwart Brexit
FEC commissioner who blocked regulation of Drudge, Internet, steps down
California says it will ban crude from Trump offshore drilling plan
Oil World Turns Upside Down as U.S. Sells Oil in Middle East
Space roadster overshoots Mars, now headed for asteroid belt
Two Small Asteroids Safely Pass Earth This Week
Chernobyl as you've never seen it before: Infrared images of the nuclear power plant exclusion zone make it appear more haunting than ever
Fukushima nuclear disaster: Lethal levels of radiation detected in leak seven years after plant meltdown in Japan
False tsunami alert sent to US coasts
Aftershocks rattle Taiwan as quake toll rises to 10, 58 missing
5.7 magnitude earthquake hits near Hualian, Taiwan
5.6 magnitude earthquake hits the Greenland Sea
5.3 magnitude earthquake hits near Ndoi Island, Fiji
5.2 magnitude earthquake hits near Hualian, Taiwan
5.1 magnitude earthquake hits near Coquimbo, Chile
5.0 magnitude earthquake hits near Hualian, Taiwan
Sabancaya volcano in Peru erupts to 24,000ft
Popocateptl volcano in Mexico erupts to 22,000ft
Fuego volcano in Guatemala erupts to 17,000ft
Reventador volcano in Ecuador erupts to 16,000ft
Karymsky volcano on Kamchatka, Russia erupts to 16,000ft
Turrialba volcano in Costa Rica erupts to 13,000ft
Mayon volcano in the Philippines erupts to 11,000ft
Rare snow brings Paris to scenic standstill
Eiffel Tower closed as heavy snowfall blankets Paris
Skiers take to Paris streets as snow prompts travel chaos
Houston still needs help five months after Hurricane Harvey. National Jewish groups team to assist.
Deadly landslides, flooding spark evacuations in Jakarta
River in Siberia turns alarming 'blood red' colour, but experts don't know why
Israel finds case of severe H5N8 bird flu, sounds all-clear
The Artificial Synapse: A First Step Towards 'Brain-on-a-Chip'?
Chinese police are using facial-recognition glasses to scan travelers
Your smart TV may be prey for hackers and collecting more info than you realize, 'Consumer Reports' warns
Bermuda Bans Same-Sex Marriage Less Than 1 Year After Legalizing It
Pence tweets support for gay US Olympian who trashed him: 'We are FOR YOU'
Is the Vatican about to abandon Roman Catholics in China?
400 Muslim, Christian, Jewish Leaders Sign 'Washington Declaration' for Religious Tolerance
Tracking Bible Prophecy Headlines - 2/7/2018
Putin and Palestinian leader Abbas to discuss new peace talks format
Abbas: We never said no to resuming peace talks
Palestinian leader says US cannot impose peace deal
The entire issue of "Palestinian national identity" is a giant hoax, intended to be no more than a temporary ruse, until the Jewish hold on sovereignty in the Holy Land - any part of the Holy Land - is prised loose
Trump's Mideast Peace Plan: Intimidate the Palestinians Into Surrender
Draft Coalition Agreement in Germany Includes Clause Critical of West Bank Settlements - Israel's settlement policy 'contradicts international law, makes a two-state solution difficult'
In the West Bank, a violent storm is brewing - With Palestinians losing faith in their leaders and lionizing terrorists
France hits out at Poland's 'ill advised' Holocaust law
Polish president: Enforcing Holocaust law may be 'unrealistic'
Poland isn't the only country trying to police speech about the Holocaust
Everything You Need to Know About Israel's Mass Deportation of Asylum Seekers
Gaza health services face shutdown in 10 days, UN says
Palestinian killed in Nablus clashes as IDF hunts for Ariel terrorist
Israel working with Germany to combat ISIS terrorism in Europe
Police to present recommendations in PM Netanyahu corruption cases next week
In ongoing 'Diamond week', Israel to launch diamond backed cryptocurrency
The World Bank's Red-Dead Sea gamble
Hezbollah threatens Israeli offshore gas rigs with missiles
Paratroopers prepare for full self-reliance in Lebanon war scenario
Bennett: We won't use surgical precision, neighborhoods with rockets are fair game
Lebanese leaders say Israel threatens border stability
PM Netanyahu, Security Cabinet tour Lebanese border
Netanyahu visits Syria border, issues warning: Israel prepared for any scenario, don't test us
Israel said to strike targets near Damascus
Syria Says Israel Struck Scientific Military Center for Second Time in 3 Months
Syria says intercepted Israel strikes near Damascus
'Extreme' Suffering in Syria as Government Steps Up Bombing
UN outrage at Syrian suffering: 'We can no longer stay silent'
Syria war: UN calls for truce as government pounds rebel enclave
Newborn Babies Reportedly Evacuated From Syrian Hospital Amid Russian Airstrikes
French minister: All Iranian militia, including Hezbollah, must leave Syria
France: Turkey, Iran violating international Law, Syria using chlorine gas
Erdogan says U.S. Should leave Syria's Manbij as Turkey aims to return it 'to its true owners'
Turkey says will tell Tillerson it wants to mend trust with US
Egypt to Turkey: We will fight attempts seeking to undermine our sovereignty
Saudi Arabia spends almost a billion dollars in aid to Yemen
Iran Returns Ailing U.S. Citizen to Prison in New Sign of Tension
Iran will abide by nuclear deal even if US pulls out, assures Rouhani
US defends new nuclear stance, slams Russia, China, North Korea
Pence says US to unveil 'toughest' sanctions on N. Korea
Winter Olympics security workers hit with vomiting illness; military personnel called in for backup
Coldest Olympics in history? PyeongChang organizers break out the hats and blankets
Trump orders military 'celebration' in Washington, DC
Trump seeks military parade to showcase US might
'Homeland' in the Trump era tackles the 'deep state'
Russians already meddling in US midterms, Tillerson says
Trump threatens government shutdown if Congress doesn't fix immigration laws
Dow closes 567 points higher after crazy market swings
Carl Icahn Says Market Turn Is 'Rumbling' of Earthquake Ahead
Icahn: The market will one day 'implode' because of these wacky funds using so much leverage
Stock market roars back as White House affirms strength of U.S. economy
The country running out of space for its millionaires
Blackout hits parts of Venezuelan capital
With sports car on top, SpaceX launches world's most powerful rocket toward Mars
Deadly 6.4-magnitude earthquake strikes Taiwan
Powerful quake hits Taiwan; aftershocks continue as buildings tilt dangerously
At least five killed, 60 missing after quake rocks Taiwan tourist area
5.6 magnitude earthquake hits near Isangel, Vanuatu
5.4 magnitude earthquake hits near Hualian, Taiwan
5.3 magnitude earthquake hits near Hualian, Taiwan
5.2 magnitude earthquake hits near Hualian, Taiwan
5.1 magnitude earthquake hits near Hualian, Taiwan
5.0 magnitude earthquake hits near Vanj, Tajikistan
Fuego volcano in Guatemala erupts to 16,000ft
Reventador volcano in Ecuador erupts to 16,000ft
Turrialba volcano in Costa Rica erupts to 13,000ft
Record Heat Brings Mosquitoes Out In Sacramento
People Are Actually Considering Not Having Kids Because of Global Warming
Motherhood on ice: Sharp rise in women freezing eggs for the future
Chinese invent nano-Venus flytrap to supplant antibiotics by catching bacteria in our blood
Fort Worth father now an amputee after flu complications
At least 33 infected with HIV in Uttar Pradesh after "quack" uses tainted syringe: police
First openly transgender teen elected to board of Conservative youth group
Calif. Court Rules Christian Baker Cannot Be Forced to Make Cake for Same-Sex Wedding
Tracking Bible Prophecy Headlines - 2/6/2018
Two-state solution only way to peace: UN chief
UN chief warns consensus on two-state solution may be eroding
UN chiefs warns of 'one-state reality' in Middle East
Abbas sets conditions for fresh peace talks, with diminished US role
Palestinians blast Trump's 'Zionist American' peace envoy
Islamic Movement leader slams Palestinian Authority for crying 'crocodile tears,' promises Jerusalem will be capital of Islamic Caliphate
Erdogan and Pope Discuss Jerusalem as Violence Breaks Out Near Vatican
Israeli killed in terror stabbing attack in West Bank
Hamas: Ariel attack a response to Trump's Jerusalem declaration
Egyptian MP calls for scrapping 'shameful' peace deal with Israel
Lebanese military tells IDF border wall violates its sovereign territory
With high-tech warships, Navy readies to guard gas fields from Hezbollah, Hamas
Analysis: US sanctions on Hamas and Hezbollah indirectly target Iran
Situation in Gaza approaches critical point
Liberman: There's no humanitarian crisis in Gaza, we won't 'spend a penny'
Poland cancels visit by Bennett, who vowed to 'tell the truth' about Holocaust
On Holocaust distortion, Poland is the 'tip of the iceberg,' Nazi hunter says
NY Assemblyman: Facebook is shamefully excluding Israel
83 killed in 'war on children' across Mideast in January, UN says
'Bombs are still falling': Syrian refugees at risk of forced return home
UN demands cessation of Syria hostilities, says situation 'extreme'
US 'gravely alarmed' after fresh Syria chemical weapons attack
US urges world to 'speak with one voice' on Syria chemical attacks
Germany sold technology to Iran for use in Syrian chemical attacks
Experts warn of 'escalation' between Israel and Russia over Syria
Nikki Haley accuses Russia of shielding Syria over chemical attacks
Russian and regime jets bomb civilian areas in north-west Syria
Russian jet pilot 'pulled grenade pin' to avoid capture in Syria's Idlib
Iranian-armed Yemen Rebels Now Threaten One of World's Busiest Shipping Routes, Israeli Navy Says
Italy's Berlusconi: 600,000 migrants 'ready' to commit crime
Canadian PM: Sharia law is compatible with democracy
Report: China Moves 300,000 Troops Closer to North Korean Border
Olympics 2018: Drills held in Pyeongchang prepare for threats of terrorism, war
North Korea Is Building a 'Socialist Fairyland' Despite U.S. Threats and Sanctions
Government shutdown deadline looms Thursday as lawmakers try for DACA deal
Dow plunges 1,175 points in worst day for stocks since 2011
Dow Jones futures fall by 600 points after massive Monday sell-off
FTSE and European stock markets fall after US and Asia 'bloodbath'
Global Markets - Stocks crumble in vicious sell-off as "goldilocks" trade unravels
Oil prices fall more than 1 percent amid global market rout
Why global markets are in free-fall
Context Matters. The Stock Market Drop Is Less Scary Than It Seems.
Janet Yellen calls stock market, real estate valuations 'high' in last interview before exit as Fed chief
Central banks were behind the complacency in markets, now investors are spooked: Economist
'Short-volatility Armageddon' craters a pair of Wall Street's most popular trades, could roil market
The Federal Reserve May Secretly Want to Sink the Record-Breaking Stock Market
White House moves to distance Trump from market plunge
White House Responds to Historic Dow Plunge: 'Focus Is on Our Long-Term Economic Fundamentals'
The internet has fallen for a fake Trump tweet about Dow Jones
Bitcoin Breaks Below $6,000 as Cryptocurrency Exodus Accelerates
As Bitcoin Bubble Loses Air, Frauds and Flaws Rise to Surface
Machines Had Their Fingerprints All Over a Dow Rout for the Ages
Robots in Finance Bring New Risks to Stability, Regulators Warn
Pentagon's Defense Logistics Agency loses track of $800m
Venezuela Ups Minimum Wage 50% in a Market Where Prices Double Every 17 Days
Rex Tillerson Considers Blocking Sales of Venezuelan Oil in Bid to Squeeze Maduro
Trump turns up heat on 'un-American' Dems silent during SOTU: 'Can we call that treason?'
Panel votes to release Democrats' FBI memo as Trump, lawmaker trade barbs
Poll: Most Republicans believe FBI, Justice Dept. trying to 'delegitimize' Trump
Trump's lawyers want him to refuse Mueller interview request
UC Berkeley spent $4 million for free speech event security
Telecoms lash out at plan to nationalize 5G network
Drone-catching drones to bolster security at this week's Winter Olympics
Super Bowl anti-terrorism documents left on plane
5.3 magnitude earthquake hits near Chichi-shima, Japan
5.2 magnitude earthquake hits near the North Island of New Zealand
5.0 magnitude earthquake hits near Constitucion, Chile
5.0 magnitude earthquake hits near Reykjanes Ridge
Reventador volcano in Ecuador erupts to 25,000ft
Fuego volcano in Guatemala erupts to 17,000ft
Turrialba volcano in Costa Rica erupts to 12,000ft
Russia calls in army after "snowfall of the century" in Moscow
Moscow authorities struggle to clear record snowfall
How much did it snow? It snowed so much that Moscow called a snow day. That never happens
France Warns Travelers of Snow and Ice After Serious Floods
Winter storm sparks deadly car crashes in U.S. Midwest
Stunning drone footage shows massive 100-vehicle pileup on snow covered highway
Ames, Iowa, Interstate Reopens After Deadly 70-Car Pileup
No rain in sight for drought-ridden southwestern US
Venice canals dry up after super blue blood moon and low rainfall cause water levels to drop
Cape Town braces for civil unrest as city's water crisis continues to worsen
Lethal Pneumonia Outbreak Caused By Low Chlorine In Flint Water
Planned Parenthood kept aborted babies alive to harvest organs, ex-technician says
"Comedian" Sarah Silverman Says Pro-Life Laws "Make Me Want to Eat an Aborted Fetus"
Not just boy and girl; more teens identify as transgender
Tracking Bible Prophecy Headlines - 2/5/2018
Report: Hamas believes war with Israel will break out in the coming days
Hamas said to warn Gazans of 'imminent Israel incursion'
Netanyahu: Israel not seeking war, but will do 'everything' to defend itself
IDF chief said to warn Gaza war likely if humanitarian crisis persists
Israel seizes explosives headed to Gaza hidden in shipment of medical equipment
Police, army practice responses to Hamas terror infiltration in southern region
Greenblatt slams Hamas for pursuing terror rather than improving Gazans' lives
Netanyahu: Israel says 'no' to terror by approving a new settlement
Cabinet votes to advance legalization of slain rabbi's West Bank outpost
'We have a window of opportunity to settle Judea, Samaria'
UN claims Palestinians and Beduin at risk of forced transfer in West Bank
Jordan king says no Israeli-Palestinian peace without US role
Jerusalem at top of agenda as Turkish president to meet pope
Palestinians slam Jerusalem move to end tax breaks on churches, UN properties
Soros spurns 'false' Netanyahu claim he's behind anti-deportation bid
Illinois Holocaust denier set to become Republican candidate for Congress
In first, Germany to compensate 25,000 Algerian Jewish Holocaust survivors
Major Cypriot offshore gas field discovered - report
Israel's growing ties with former Arab foes
Egypt army denies Israel carrying out secret airstrike campaign in Sinai
Analysis: Israel is fighting a five-front war
Lebanon will be blown back to the 'Stone Age,' Minister Katz warns
Bennett in message to Nasrallah: You will be Lebanon's ruin if war breaks out
How Lebanon sees Israel's war threats
US and Argentina to work together to drain Hezbollah of funding
Israel said part of secret coalition monitoring IS fighters returning from Syria
France: French, Turkish leaders discuss Syria 'road map'
Turkish border guards shooting at fleeing Syrians, claims rights group
Syrian activists say civilians hit by chlorine gas attack
US starts Iraq drawdown after declaration of victory over IS
Iranian official says armed man arrested for trying to storm presidential office
Trump's Mid-East envoy: 'Iran spends almost a billion dollars a year sponsoring terrorism'
Iran says US nuclear revamp proves need for its own 'defensive powers'
Iran jails man over 'nuclear espionage' for US, Europe
Iran says US nuclear policy brings world 'closer to annihilation'
Iran says Trump's hostility to nuclear deal scares investors
Iran accuses US of 'shamelessly threatening' Russia with nuclear weapons
Germany uneasy as US and Russia flex nuclear muscles
Russia building a 'doomsday' torpedo, leaked Pentagon report draft says
Russia says it has measures it can take against the USA
China's plan to use artificial intelligence to boost the thinking skills of nuclear submarine commanders
'Sea Hunter,' a drone ship with no crew, just joined the U.S. Navy fleet
North Korea 'uses Berlin embassy to get missile parts'
North Korea to send highest level official ever to South Korea
North Korea slams State of the Union address, calls it 'Trump-style arrogance'
Students Hate Quotes from Trump's State of the Union, Until Realizing They Are Obama's
Schumer urges Trump to allow Dems' 'FISA memo' to also be released
Government set to borrow nearly $1 trillion this year, an 84 percent jump from last year
How Spiking Bond Yields Could Topple a Stock Market Rally
Dow futures slide 190 points as Wall Street adds to Friday's losses
Tel Aviv shares take a tumble after Wall Street rout on Friday
Bank of Israel warns of growing cybercriminal threat
How is Israel leading the way in smart-city tech?
Two dead, more than 100 injured in Amtrak crash in South Carolina
Amtrak train on wrong track in crash that killed 2, but it says freight line controls signals
NTSB: Train safety feature could have prevented S.C. train collision
Are Virtual Reality Churches the Wave of the Future?
China launches electromagnetic satellite to study earthquake precursors
6.1 magnitude earthquake hits near Hualian, Taiwan
5.5 magnitude earthquake hits near Hualian, Taiwan
5.3 magnitude earthquake hits near Hualian, Taiwan
5.2 magnitude earthquake hits near Habibola, Indonesia
5.2 magnitude earthquake hits near Hualian, Taiwan
5.2 magnitude earthquake hits near Nord, Greenland
5.0 magnitude earthquake hits near the Southern Mid-Atlantic Ridge
Fuego volcano in Guatemala erupts to 14,000ft
Reventador volcano in Ecuador erupts to 13,000ft
Turrialba volcano in Costa Rica erupts to 13,000ft
Sinabung volcano in Indonesia erupts to 11,000ft
Mayon volcano in the Philippines erupts to 10,000ft
Puerto Rico after Hurricane Maria: 3,000 Churches Damaged, Fewer Christians Left to Rebuild
Winter storms leave Israel's undersea internet, phone cables exposed
Tourists spooked by Cape's #WaterCrisis
'Oil-like' blobs hit Japan beaches after tanker sinks
High pollution shuts schools in Tehran
Trump to pull nomination of top environmental adviser, climate change skeptic
Eating insects no panacea for world's health, resource and climate challenges, expert says
Doping scandal hits Winter Olympics
CDC: US Flu Outbreak Worsens; Hospitalizations Highest in Nearly a Decade
Controversial 'three-parent' babies get green light in UK
Same-sex Marriage a Key Issue as Costa Ricans Go to Polls
Tracking Bible Prophecy Headlines - 2/4/2018
Erekat says US is pushing a Palestinian 'coup,' tells Nikki Haley to 'shut up'
PLO to Demand UN Security Council Recognize Palestine Within 1967 Borders
PLO to mull revoking recognition of Israel, urges end to security coordination
PLO orders plans to be made for 'disengaging' from Israel
Labor chairman: I'll promote West Bank disengagement if peace talks fail
Rewriting history, Abbas calls Israel a 'colonial project' unrelated to Judaism
Hundreds Protest Against Netanyahu Government Corruption Across Israel
German FM Weighs in on Polish Holocaust Bill: Germany Alone Was Responsible for the Holocaust 'And No One Else'
Secret diaries of Arafat come to light, confirming PLO pact with Italians
Belgium: Muslim arrested for attempted car ramming attack on Jews
Troops said besieging West Bank homes in hunt for Havat Gilad terrorist
6 Palestinians arrested over attack of Israeli in Abu Dis
Hamas leader unfazed by placement on US terror list
Hamas failures in Gaza are changing Israel's stance
Israel said to consider sending direct aid to deteriorating Gaza
Israel to hold largest paratroop drill since 2012
Secret Alliance: Israel Carries Out Airstrikes in Egypt, With Cairo's O.K.
IAF attacked ISIS in Sinai over 100 times in two years
Operation Good Neighbor: Bringing injured and sick Syrians into Israel
Russian delegation 'sought to stop Israeli strikes in Syria, Lebanon'
Syria rebels down Russian fighter jet, kill pilot: monitor
Russia strikes back as Syrian rebels take credit for shooting down fighter jet, killing pilot
Seven Turkish soldiers killed in deadliest day for Syria offensive
Erdogan tells Macron: Turkey has no eye on Syrian territory
Shocking video shows children in Libya mimicking group executions
Years Of U.S. Government Lies Could Soon Result In A Kurdish Massacre
Arab coalition launches 50 air raids on Houthi sites in four Yemeni provinces
Suicide bomber kills at least 11 soldiers in northern Pakistan
US says Russia 'developing' undersea nuclear-armed torpedo
North Korea's Berlin embassy used to acquire nuclear tech, says spy chief
North Korea Found to Have Made $200 Million by Dodging UN Sanctions
Man shoots, wounds at least 6 'people of color' in Italian city amid tensions
Merkel suggests changes could be made to Germany's online hate speech law
Seven takeaways from the House memo detailing FBI's surveillance abuses
Trump: Declassified memo 'vindicates' him, shows Russia investigation a 'witch hunt'
NYT: The Memo Doesn't Vindicate Trump. It's More Proof of Obstruction.
Evangelical Leader on Trump: Our Support Is Not Unconditional but He Has Kept His Promises
How Worried Should You Be? Traders Confront Inflation's Reality
Drone hovers right above jet landing at Las Vegas airport
Iran to launch three satellites
ISS spacewalk sets record but almost ends in disaster
Fast-moving asteroid will pass close to Earth Super Bowl Sunday
Tsunami warning system installed on Israel's beaches
5.2 magnitude earthquake hits near Visokoi Island, South Georgia and the South Sandwich Islands
Reventador volcano in Ecuador erupts to 15,000ft
Fuego volcano in Guatemala erupts to 14,000ft
Mayon volcano in the Philippines erupts to 10,000ft
Can Volcanoes Help Cool The Earth? Scientists Are Preparing For The Next Big Eruption
Unseasonable warmth to fuel brush fire danger, aggravate drought conditions in southwestern US
Philippines gripped by dengue vaccine fears
Mass. doctors fear flu pandemic after over 1,600 cases confirmed this week - Markey urges Congress to cough up $1 billion for universal vaccine
Global health experts warn 'you should be freaking out' about the CDC's cuts to disease prevention
Here's Why Everything Gives You Cancer In California
RNC sides with Trump ban of transgender people in military
North Dakota woman gets life in prison for cutting 22-year-old neighbor's baby from her womb
2 women accused of burning 5-year-old girl in voodoo ceremony, police say
Tracking Bible Prophecy Headlines - 2/3/2018
Palestinians deny rejecting peace talks over US Jerusalem move
Kuwait challenges U.S. over Palestinians, invites Jimmy Carter to speak at UNSC
Commentary: To make peace in the Middle East, focus first on water
Top Palestinian cleric: Arab, Islamic countries should fund UNRWA
Polish PM: Holocaust bill is needed, but timing wasn't good
Polish PM says solving Israel diplomatic row is 'do or die' task
Ukraine chief rabbi calls for canceling Poland trips over Holocaust bill
Israeli embassy in Poland protests 'wave' of anti-Semitic messages
Poland seeks to prosecute 1,600 potential Nazi war criminals
New French film raises ghosts of Nazi medical horrors
Israel said set to build up vast medium-range missile array
For Second Night in a Row, Israeli Air Force Attacks Hamas Targets in Gaza in Response to Rocket Fire
Ex-Israeli Diplomat Warns of 'Crisis Brewing' in Strategic Red Sea Region
Lebanon vows to push ahead with oil exploration near border
US sanctions 6 people, 7 firms under rules targeting Hezbollah
Israel Sounds Alarm Over Renewed Iran-Hezbollah Activity
Netanyahu's message to Putin: Iranian hegemony also threatens you
Iranian lawmaker say 5,000 arrested during January protests
France says won't accept Syria circumventing chemical weapons' ban
Mattis says not seen evidence of sarin gas used in Syria, but concerned
Some Syrian Refugees Are Going Back to War Alongside Turkey
Turkey blasts Trump admin's sanctions on Hamas terrorist
Saudi crown prince named the 'most powerful leader in Middle East'
Saudi crown prince's UK visit will throw spotlight on ties and tensions
With an eye on Russia, U.S. to increase nuclear capabilities
Pentagon unveils new nuclear weapons strategy, ending Obama-era push to reduce U.S. arsenal
China, Russia will soon be able to take out US satellites, Pentagon says
North Korea earned $200 million from banned exports, sends arms to Syria, Myanmar - U.N. report
UN experts: North Korea flouts UN sanctions earning millions
Trump threatens tariffs on China for refusing to help deportations
Trump threatens aid cut if countries won't take deportees
No progress on 'Dreamers' as another U.S. shutdown looms
Shocking memo reveals how Comey disgraced an honorable FBI
House memo states disputed dossier was key to FBI's FISA warrant to surveil members of Team Trump
Trump 'inclined' to permit release of Democratic memo after review
Trump says Russia-probe memo proves bias; Dems say no
John McCain condemns attacks on FBI and DOJ: 'We are doing Putin's job for him'
James Comey slams GOP memo: 'That's it?'
Here's what the controversial House Intel surveillance memo says
Subprime Auto Debt Is Booming Even as Defaults Soar
Is the U.S. waging a 'cold war' to weaken the dollar?
Dow plunges 666 points - worst day since Brexit
Britain, EU schedule week of Brexit talks, eye future
6.0 magnitude earthquake hits near Scott Island Bank, Antarctica
5.2 magnitude earthquake hits near Scott Island Bank, Antarctica
5.1 magnitude earthquake hits the Southeast Indian Ridge
5.1 magnitude earthquake hits near Dadali, Solomon Islands
There's so much CO2 in the atmosphere that planting trees can no longer save us
Doctors Warn: West Nile Virus Endemic to Israel May Cause Zika-like Birth Defects
Child death toll in flu season hits 53 as hospitalizations soar
Managing Data in the Health Care System: Why Nano Vision Might Be The Most Important Crypto Company For Mankind
CEO Of The Humane Society Resigns Amid Allegations of Sexual Harassment
How Churches Have Buried a Devastating Legacy of Clergy Sexual Abuse and the Movement Pushing to End the Cycle
Tracking Bible Prophecy Headlines - 2/2/2018
Report: Trump weighing unveiling of Mideast peace plan
Scoop: Trump may present peace plan even if Palestinians won't negotiate
Trump's top Middle East negotiator says walking away from the table would be 'terrible' for Palestinians
Don't Ignore Kushner's Quiet Mideast Gains
Arab foreign ministers seek 'multilateral' process to revive Mideast peace talks
Arab League head says US aid cut for UN agency puts stability at risk
Palestinians court Russia as new broker in peace process
Palestinian reconciliation deal dying slow death
Abbas to address UN Security Council on Feb. 20 amid US tensions
EU blasts 'settlement tourism' near Jerusalem's Old City
Israel using tourism to legitimise settlements, says EU report
Palestinians fume as US plan seeks to reduce PA presence in Jerusalem
Iranian FM underlined that Jerusalem al-Quds will remain the Palestinians' capital forever, warning that Iran would confront any move made to the opposite
France, Britain struggling to curb rise in anti-Semitism
Bill to ban circumcision introduced in Iceland's parliament
Lebanon using diplomacy to counter Israel over offshore energy tender
Hezbollah returns to Lebanon: This is where the next conflict could erupt
Netanyahu meets Russian Security Council Secretary about 'regional threats'
Israel strikes Hamas position after rocket fired from Gaza
Israel's strategic situation is the best it's ever been despite regional wars
Reports: Israel bombed Islamic State positions in southern Syria
US says Syria making new chemical weapons despite 2013 deal
US may use force after Syria found to have developed new chemical weapons
ISIS remains mortal threat to Middle East, Qatari envoy warns
The rise and fall of Islamic State's propaganda machine
New protests erupt across cities and towns in Iran
Iran arrests 29 women as headscarf protests intensify
CAIR Slams Trump's Move to Keep Gitmo Open; 'Exclusively Muslim-Populated Military Prison'
Russia says US "hunting" for Russians to arrest around the world
Trump to release surveillance memo likely Friday, White House says
Speaker Ryan Backs Trump Decision To Release FISA Memo Friday, Congress "Doing Its Job Of Oversight"
White House aides worried FBI director could quit over Nunes memo release
Comey rips 'weasels and liars,' invokes Joe McCarthy in Twitter rant
Donald Trump: Democrats Do Nothing but 'Resist, Blame, Complain and Obstruct' on DACA
U.S. farmers have much to lose if NAFTA deal collapses
Over $100 billion wiped off global cryptocurrency market in 24 hours
NFL grapples with public-relations fumble after refusing to run vets' #PleaseStand ad
Cyber officials warn of unipharm plague, nuke meltdown, future dangers
Israel security chief: We foiled cyberattacks from all over the world in 2017
Fidel Castro's eldest son, a bookish nuclear scientist, commits suicide
Kissinger: 'Temptation to Deal' with North Korea 'with a Pre-emptive Attack is Strong'
Trump to meet with North Korean defectors in Oval Office in bid to raise pressure on Kim Jong Un
North Korea says US actions threaten inter-Korean relations
China is building a laser 10 trillion times more intense than the Sun that could tear space apart
Goodnight, Moon! Super Blue Blood Moon Eclipse Captured in Amazing Photos
6.0 magnitude earthquake hits near Sigave, Wallis and Futuna
5.5 magnitude earthquake hits near Modayag, Indonesia
5.4 magnitude earthquake hits near Sigave, Wallis and Futuna
5.2 magnitude earthquake hits near Calingasta, Argentina
5.1 magnitude earthquake hits near Reykjanes Ridge
Fuego volcano in Guatemala erupts to 20,000ft
Reventador volcano in Ecuador erupts to 14,000ft
Mayon volcano in the Philippines erupts to 13,000ft
Sinabung volcano in Indonesia erupts to 13,000ft
Floods, Record Warmth, High Winds: It's the Winter of 2018, European Edition
World Bank funds fight against Baghdad water woes
Despite massive rainfall in Israel, immense deficit persists in Kinneret, water reserves
Drought deepens dramatically in Southern California
To Deal With a Flu Onslaught, Emergency Rooms Expand Into Waiting Rooms
Coffee Cancer Warning? California Shops May Have to Post Labels
Gay-rights groups say Amazon should avoid these 9 cities for second headquarters
Canadian Senate Votes To Make National Anthem Gender-Neutral
Scientists say they can predict who you're friends with based on brain patterns alone
Puerto Rico reports 78 killings in one of deadliest months
ADL: White supremacist propaganda on US campuses 'staggering'
4 students hit by gunfire at Los Angeles school; 12-year-old girl in custody
Tracking Bible Prophecy Headlines - 2/1/2018
EU Urges US Not to Go It Alone With Mideast Peace Efforts
EU: US needed for peace process
Op-ed: Trump and Haley have laid the groundwork for Jordan to replace the PLO as Israel's negotiating partner
Greenblatt: Trump won't force an agreement on Israel
Israel vows to retain West Bank control in any peace deal
11 countries speed up funding for Palestinians after US cuts
New assistance package for Palestine: EU strongly committed to support socio-economic revival of East-Jerusalem
German FM After Meeting Netanyahu: Is Israel Prepared to Pay the Price of Perpetual Occupation?
Israel presents $1 billion rehabilitation plan for Gaza, but demands Palestinian Authority take over
Fuel shortage closes seven Gaza medical centers
Israel to allow generators into Gaza to ease power crisis
Ismail Haniya: US designates Hamas leader as terrorist
UN marks Holocaust Remembrance Day
Poland's Senate passes controversial Holocaust bill
Polish lawmakers back draft Holocaust law, US voices concern
Yad Vashem laments 'problematic' Polish legislation
Yad Vashem vows to continue supporting research into Poles' role in Holocaust
Lawmaker proposes Israeli legislation to counter Polish Holocaust bill
French PM: France is facing violent 'new form of anti-Semitism'
Israeli group sues New Zealanders over Lorde's cancelled concert in first use of controversial anti-boycott law
Ruling: Kansas law targeting Israel boycotts impedes free speech
Haley: UN list of firms linked to settlements part of 'anti-Israeli obsession'
Nikki Haley: UN list of firms linked to Israeli settlements a 'waste of time'
Israel rejects UN 'blacklist' of businesses linked to settlements as 'fundamentally illegitimate'
Israel's UN Ambassador Danon slams UN settlements 'blacklist'
Greenblatt to EU envoys: Settlements are not the obstacle
Trump's Press Sec. says she's 'proud to work' for Israel supporter
US troops arrive for drill simulating massive missile attack on Israel
PA arrests 7 Hamas-linked suspects for planting roadside bombs near Tulkarem
Lieberman on Possible War in Lebanon: If Israelis Are Forced Into Bomb Shelters, All of Beirut Will Be Too
Israel, Lebanon argue over disputed offshore energy block
Hezbollah vows to defend Lebanon's 'oil and gas rights'
Lebanon issues oil and gas tender, angering Israel, which claims ownership
Liberman: In future war, Lebanon will 'pay full price' for Iran ties
Lieberman: Middle East starting a nuclear arms race
Top adviser to Khamenei says Iran's regional influence 'inevitable'
Defying US Russia says no case for UN action against Iran
Russia says hundreds killed in Turkish operation in Syria's Afrin
Macron warns Turkey against 'invasion' of Syria
Turkish airstrikes kill 49 Kurdish militants in northern Iraq
Donald Trump Extends Protections For Some Syrians In U.S., Shuts Others Out
Egypt's Sisi warns opponents as calls to boycott election build
Arab quartet blasts 'misleading' UN report on boycott of Qatar
UN official says Rohingya crisis has 'hallmarks of genocide'
U.S. Missile Defense Test Fails Amid Tensions With North Korea
North Korea backs off military exercises as Trump puts 'maximum pressure' on Kim Jong Un
Ending North Korea oil supplies would be seen as act of war, says Russia
Putin Is Grooming a New Generation to Preserve His Legacy
Twitter Notifies More Users Exposed to Russian Propaganda
FBI and White House clash over controversial Republican memo
FBI expresses 'grave concerns' over Republican memo's accuracy
Nunes 'made material changes' to classified memo sent to White House, Schiff charges
McCabe knew about Clinton emails a month before Comey alerted Congress
One person killed when Amtrak train carrying GOP lawmakers to retreat hits garbage truck
This is CNN: Network Regular Says God 'cleaning up' After Fatal GOP Train Wreck
Dow, in day with wild swings, closes up 73 points, snaps worst 2-day slide since 2016
Former Fed Chair Alan Greenspan Sees Bubbles in Stocks and Bonds
Worries Grow That the Price of Bitcoin Is Being Propped Up
At $1.59B, Jeff Bezos made more money Tuesday than any jackpot winner ever
EU rejects Brexit plan for banks by Britain's financial industry
First-ever self-driving delivery on public roads sees groceries dropped off in Bay Area
Be on your best behavior because thousands of security cameras will show Super Bowl activity
Parents are begging Justin Timberlake to keep Super Bowl halftime show kid-friendly
Facebook didn't catch fake 'supermoon' video as it racked up 16 million views
Earth's magnetic poles could be about to flip sparking chaos and mass blackouts
5.7 magnitude earthquake hits near Pedasi, Panama
5.6 magnitude earthquake hits near Lae, Papua New Guinea
5.4 magnitude earthquake hits the Pacific-Antarctic Ridge
5.3 magnitude earthquake hits near Lata, Solomon Islands
5.2 magnitude earthquake hits near Palora, Ecuador
5.1 magnitude earthquake hits near Pedasi, Panama
5.1 magnitude earthquake hits near Line Islands, Kiribati region
Popocateptl volcano in Mexico erupts to 26,000ft
Sabancaya volcano in Peru erupts to 26,000ft
Fuego volcano in Guatemala erupts to 16,000ft
Reventador volcano in Ecuador erupts to 16,000ft
Mayon volcano in the Philippines erupts to 13,000ft
FEMA denies any cutoff of food, water to hurricane-ravaged Puerto Rico
Persistent dryness 'worrisome' for Southern California as drought, water supply shortage issues loom
'Zombie' Grapevines Stop Breathing to Survive Drought, Scientists Discover
Cancer 'vaccine' eliminates tumors in mice, researchers find
Massachusetts Might Legalize Assisted Suicide, And It Could Turn America Into The Netherlands
CBO Claims: A Late-Term Abortion Saves Feds $7,000
CDC Director Steps Down Following Report She Invested in Big Tobacco Stocks
San Francisco will wipe out thousands of marijuana convictions dating back decades
Google yanks gay dating app from Indonesia online store amid a crackdown on the LGBT community
Click here to retun to "Tracking the Birth Pangs" page.