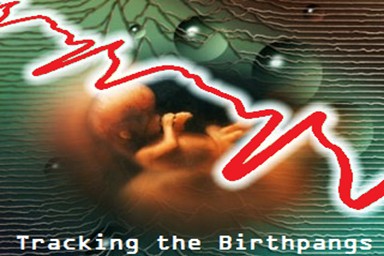 December 2017 Headlines
"Tracking Bible Prophecy" headlines can also be found on
Facebook
Tracking Bible Prophecy Headlines - 12/31/2017
Likud's top body set to urge annexing parts of West Bank
Israel to reenact declaration of independence for jubilee
Dividing Jerusalem - big deal, very bad idea
Jewish leader decries 'commonplace' anti-Semitism in Germany
German Jewish Leader Warns That Jews May Require Police Protection As Anti-Semitism Escalates
Riots break out along the Gaza Strip border as tensions rise after rocket fire
Israeli jets strike Hamas post in Gaza in response to shelling
Defense minister: Mortar shells fired at Israel on Friday were supplied by Iran
Iranians target Tehran's support for Palestinians amid massive protests
Hamas second in-command: 'Only Iran openly supports us'
PM: Trump may defy world consensus on Iran as he did on Jerusalem
On 3rd day of anti-regime protests, Iran blames US, Israel for stirring unrest
Donald Trump Heats Up Feud With Iran By Praising Anti-Government Protests
Backing Iran protests, Trump says 'oppressive regimes cannot last forever'
Iran Confronts 3rd Day of Protests, With Calls for Khamenei to Quit
Iran Protests: Billboards of Supreme Leader Torn Down, Police Cars Overturned as Protests Engulf Islamic Republic
Iran blocks internet, may shut down Telegram app as protests spread
Iran protests: 'Iron fist' threatened if unrest continues
Iranian minister warns government 'will confront' disorder as deaths reported
Iran blames foreign agents for death of two protesters
Protesters rally against Iranian regime in Paris, Berlin
Sunni jihadists claim they blew up Iran oil pipeline
Assad may have retaken the Syrian Golan, but Iran is pulling the strings
Dozens of anti-Assad militants evacuated from southern Syria
Its dreams of a caliphate are gone. Now Isis has a deadly new strategy
Turkey says EU funds not being actively used for needs of Syrian refugees
Year after deadly shooting, Turkey tightens security for New Year's
Former Egypt president Mohamed Morsi found guilty of insulting judiciary
Videos show Egyptian church gunman confidently walking away
UN agencies say Yemen crisis has become worst in the world
Man with explosives takes 11 hostages in Ukraine
Putin urges 'pragmatic cooperation' with Trump in New Year's greeting
Russia says it fully abides by UN sanctions on North Korea
N. Korea says won't give up nukes if US continues 'blackmail'
South Korea seizes another ship suspected of transferring oil to North Korea
California Led U.S. with 490 UFO Sightings in 2017
5.0 magnitude earthquake hits near Korini, Greece
5.0 magnitude earthquake hits near Naze, Japan
Popocateptl volcano in Mexico erupts to 19,000ft
Sinabung volcano in Indonesia erupts to 15,000ft
Reventador volcano in Ecuador erupts to 14,000ft
It's so cold, even parts of Niagara Falls are freezing
Malaysian transgender conversion plan sparks alarm
Transgender people cleared to join US military, for now
Mike Pence's Colorado neighbors troll him with a 'Make America Gay Again' banner
New Year's Eve Berlin: 'Safe Zones' supplied to protect women from sexual assaults
Persecution Trends Report Lists Top Countries of Concern for 2018
Tracking Bible Prophecy Headlines - 12/30/2017
No route to peace without Trump, Ambassador Friedman says
UNESCO chief receives Israel's withdrawal notice: 'I regret this deeply'
Guatemala says nations must respect its decision to move embassy to Jerusalem
Thousands of Palestinians riot in West Bank, Gaza for 4th week
IDF strikes Hamas targets after Gaza rocket hits Israeli community
Michael Oren calls for IDF to 'shoot to kill' suspected terrorists
Muslim Arab IDF soldier claims he was beaten by comrades over ethnicity
'Accountant of Auschwitz' denied reprieve after being convicted of accessory to murder of 300,000
Netanyahu: Iran's Christmas greetings 'the height of hypocrisy'
Protests over alleged corruption and rising prices spread to Tehran
Iran holds pro-government rallies after protests
After arrest of demonstrators, Trump warns Iran 'the world is watching'
Fleeing Iraq, Suffering Abuse and Finding Freedom: Fourth Woman to Get Sex Reassignment in Israel Tells Her Story
'We told the Israelis clearly, we're staying in Syria,' US official says
Five reasons US comments on staying in Syria matter
Syria: Hundreds left behind in evacuations near Damascus
Putin tells Assad: Russia will help defend Syrian sovereignty
Syria prays for rain at President Assad's request
Muslims and Jews at War in Syria and Israel Both Pray for Rain as Drought Hits Middle East
Temple Institute head Rabbi Yisrael Ariel quotes Haggai the Prophet, says solution to drought is to build Holy Temple
Egypt attack: Gunman targets Coptic Christians in church and shop
ISIS claims responsibility for attack on Egyptian Coptic church
ISIS Calls for New Year's Eve Attacks on Churches, Public Places 'Regardless of Presence of Children'
Turkey begins freeing suspects linked to app used by coup plotters
Turkey finalizes deal with Russia to purchase S-400 defense system
North Korean Nuclear Scientist Kills Himself in Detention Center After Failed Defection, Report Says
China Tells Trump 'This is Not How a U.S. President Should Behave' After North Korea Tweet
After Trump criticism, China denies selling oil illicitly to North Korea
Russian tankers fueled North Korea via transfers at sea
Dershowitz: Mueller Probe Is 'Worst Possible Way' to Look Into Russian Interference
Trump says lengthy Mueller probe is 'bad for the country'
Digital currency ripple soars nearly 56 percent, becomes second-largest cryptocurrency by market cap
Dow ends at 71st record close of 2017 as U.S. stocks end modestly higher
Housing Bubble 2.0: U.S. Homeowners Made $2 Trillion On Their Houses In 2017
Cheap Amazon shipping leaves the Postal Service 'dumber and poorer,' Trump says
Oil Resurrection Sets Stage for Another OPEC-Shale Clash in 2018
January will bring two supermoons, a blue moon, and a total lunar eclipse
5.7 magnitude earthquake hits the Southern East Pacific Rise
5.2 magnitude earthquake hits near Sungaipenuh, Indonesia
5.2 magnitude earthquake hits near Putre, Chile
5.1 magnitude earthquake hits near Champerico, Guatemala
5.0 magnitude earthquake hits near Mohean, India
Sabancaya volcano in Peru erupts to 27,000ft
Popocateptl volcano in Mexico erupts to 20,000ft
Sinabung volcano in Indonesia erupts to 17,000ft
Reventador volcano in Ecuador erupts to 14,000ft
New tropical threat to threaten lives, property in the Philippines to start 2018
100 days after Hurricane Maria, San Juan mayor thanks Americans, slams Trump as 'disaster-in-chief'
Anger, dejection grows as only half of Puerto Rico has power
Arctic Cold Outbreak to Bring Record Lows to the Plains, Midwest and East Into the New Year
It's so cold out, a dog froze, sharks died and road salt is useless
Russia Reports Outbreak of Dangerous H5N2 Bird Flu
Flu widespread in 36 states, CDC reports
Universal vaccine could end annual flu shots and eventually work for other viruses, too
California set for New Year's buzz with recreational marijuana sales
Kansas police investigate whether fatal shooting was result of prank called 'swatting'
Mexico Marks 2017 as Bloodiest in 20 Years Despite Incomplete Cartel Crime Statistics
Pentagon: US Military to Accept Transgender Recruits on Monday
Tracking Bible Prophecy Headlines - 12/29/2017
Report: Israeli Deal With EU Recognizes 'Palestine,' Allows PA Projects in Jerusalem
The Full List: The International Treaties Abbas Seeks to Join to Protest Trump's Jerusalem Move
Assessing the Islamic World's Ho-Hum Response to Trump's Jerusalem Declaration
US envoy blasts Palestinians' 'anti-Semitic' reaction to Trump's Jerusalem move
An unlikely negotiator for peace, Jason Greenblatt is pushing ahead by listening up
Tillerson omits Jerusalem from year-end foreign policy review
Hamas member to Trump: Palestine will be your graveyard
With an eye to Trump and Netanyahu, Israeli university takes on 'fake news'
Israel: Minister leads prayers for rain to end drought
Thousands pray at Western Wall for rain to break drought
Israel banking on 'digital shekel' cryptocurrency?
NBA apologizes after 'occupied Palestine' listed on official website
Lebanese foreign minister criticized for saying: 'We are not against Israel living in security'
Lebanese Foreign Affairs Minister: I don't deny Israel's right to exist
Report: US, Israel sign secret pact to tackle Iran nuclear and missile threat
How Trump could kill the Iran nuclear deal in January
Anti-government protests break out in Iran over economic woes
Protesters in Iran raise slogans against Rouhani, Supreme Leader
Tehran Police Say Women Will No Longer Be Arrested For Violating 'Islamic' Dress Code
Egypt, a powder-keg waiting to explode
Egypt, Sudan relations at a new low over Erdogan's visit
A Daring Assassination Attempt Shows ISIS in Sinai Has the Ultimate Weapon: Intel
Suicide Bombers Kill Over 40 at Shi'ite Center in Afghanistan; ISIS Claims Responsibility
Saudi-led airstrikes kill 68 civilians in one day of Yemen's 'absurd' war
Saudi-Led Airstrikes Kill 109 Civilians In Yemen In 10 Days
U.N. says 'massive' rights abuses in southern Philippines could intensify under martial law
Unicef says scale of attacks on children in conflicts is shocking
Hotels Plan 'Stealth Pat Down' of Guests in Wake of Vegas Massacre
New York police poised to thwart New Year's Eve suicide bombers
New Year's Eve in Times Square to have unprecedented security, NYPD says
South Korea seizes ship it claims transferred oil to North Korea
Trump says China 'Caught red handed' allowing oil into North Korea
China says no sanction-breaking oil sales to N.Korea
Russia says Tokyo's deployment of US missiles a blow to relations
5.7 magnitude earthquake hits near Sarangani, Philippines
5.0 magnitude earthquake hits the Central Mid-Atlantic Ridge
5.0 magnitude earthquake hits near Shizunai, Japan
5.0 magnitude earthquake hits near Monywa, Burma
Popocateptl volcano in Mexico erupts to 24,000ft
Agung volcano in Indonesia erupts to 15,000ft
Reventador volcano in Ecuador erupts to 14,000ft
Sinabung volcano in Indonesia erupts to 12,000ft
'Bundle Up!': Trump Mocks Paris Climate Accord as His Hometown Freezes
Cold snap shows U.S. could use a bit of 'good old global warming,' Trump says
Who Is Ben Barres? Transgender Scientist Who Helped Untangle How the Brain Works Dies at 63
China Quietly Builds The World's Largest DNA Database
Tracking Bible Prophecy Headlines - 12/28/2017
Iran votes to declare Jerusalem 'everlasting capital of Palestine'
Saudi Arabia, Turkey discuss Jerusalem, aiding Palestinian 'brothers'
Erdogan on Trump's 'unacceptable' recognition: Jerusalem is 'our red line'
Turkish cyclist star quits Israeli team over Jerusalem controversy
US: Report ambassador urged ban on the term 'occupation' is misleading
Guatemala: No US pressure behind embassy move to Jerusalem
Israel plans a Trump rail station as Trump-naming frenzy sweeps country
Former mufti of Jerusalem rails at plan for Trump train stop at Western Wall
Trump's pernicious attempt to starve the UN of cash could yet backfire
Stalled by Christmas: Israel's withdrawal from UNESCO runs into holiday obstacle
Record 3.6m tourists visit Israel in 2017
Maj.-Gen. Yair Golan: 'Disunity in Palestinian world a significant security asset'
Dozens of Israeli 12th-graders to defy draft over 'oppression' of Palestinians
Netanyahu says calm in Gaza depends on the Palestinians
Israeli Border Police prevent terror attack in Jerusalem
PM warns Iran, Hamas not to tangle with IAF's 'tremendous firepower'
A second synagogue reported vandalized in southern Iran
Trump will fail against Iran as did 'smarter' Reagan
Turkey's Erdogan seeks to mend strained ties with Europe
Turkey's Erdogan calls Syria's Assad a terrorist, says impossible to continue with him
Syria calls Erdogan's accusations against Assad hypocritical
Syria child evacuees may be used as bargaining chips, UN warns
Russia accuses U.S. of training former Islamic State fighters in Syria
9 ISIS fighters sentenced to death in Egypt for planning terror attacks
After Islamic State's defeat, a massive bill to rebuild Iraq
Several dead in simultaneous attacks in Afghan capital, police say
Afghanistan suicide attack: Dozens killed as Shia centre hit in Kabul
Blast rips through supermarket in Russia's St Petersburg, 10 hurt
Putin says St Petersburg supermarket bombing was an act of terrorism
Olympics in mind, South Korea deports 17 foreigners 'who could pose a terrorist menace'
North Korean Defectors Show Signs Of Radiation Exposure
China spotted illegally selling oil to North Korea, report says
Republicans care about voter fraud; Democrats want to come out ahead, says study
The world's 500 wealthiest people got $1 trillion richer in 2017
U.S. holiday sales set to break records in surprise boon to retail
Pot Stocks Soar as California Gets Ready to Get High
5.5 magnitude earthquake hits near Taltal, Chile
5.5 magnitude earthquake hits near Merizo Village, Guam
5.3 magnitude earthquake hits South of the Fiji Islands
5.0 magnitude earthquake hits near Lakatoro, Vanuatu
5.0 magnitude earthquake hits near Kerman, Iran
5.0 magnitude earthquake hits near Lata, Solomon Islands
Sabancaya volcano in Peru erupts to 24,000ft
Insane 60 Inches Of Snow Forces National Guard Onto Pennsylvania Streets
Brrr! After Record Snow, Bitter Cold Ahead for Northern US
Record-breaking cold to close out 2017
Florida orange industry hit by hurricane, disease
Agroterrorism: Threats to America's Economy and Food Supply
More pregnant women are using pot to treat morning sickness, studies suggest
FX makes history with transgender musical series
Baltimore has now had 343 homicides in 2017, sets record for killings per capita
Chicago murder rate declines but still alarmingly high
Lockdown after Aventura Mall shooting scare is the latest impact from rumors going viral
Tracking Bible Prophecy Headlines - 12/27/2017
Israeli officials: Japan offers to host peace summit with Netanyahu, Abbas and Kushner
Japan declares no Jerusalem embassy move in Jordan visit
Hamas chief: US sees Jerusalem suburb as future Palestinian capital
Displeased with Palestinians, Arab states chart new Jerusalem policy
US envoy said to ask State Department to stop calling West Bank 'occupied'
IDF warns Gaza tensions could erupt into new conflict
Senior Hamas Official: Gaza has an army that can be depended on
Abbas spends Christmas Eve meeting with Fatah terrorist
Israeli Chief of Staff: 'If necessary, we will act with force and defeat every enemy'
Eastern Mediterranean may be scene of first conflict of 2018
Israel's future looks bright save for the rising Iranian threat
Vandals said to attack synagogue in Iran, rip up Torah scrolls
Saudi Arabia chess tournament row over 'shameful' treatment of Israeli and Qatari players
Saudi ban on Israeli chess players underscores limits of Gulf relations
Last Ukraine aliya charter plane of 2017 arrives in Israel
New archeological exhibition tells a story of an ancient city in Israel
Egypt Hangs 15 for Terrorism, Stoking Fears Among Islamists
Syrian army and Iranian proxies demand surrender of rebels near Israel border
Medical evacuations begin from rebel-held Eastern Ghouta in Syria
ISIS has lost 98 percent of its territory -- mostly since Trump took office, officials say
Russia accuses US of training former Islamic State fighters in Syria
Moscow moves to make military presence in Syria permanent
Russia's Lavrov: Main part of battle with Islamic State in Syria is over
Russia to supply Turkey with four S-400 missile divisions for $2.5bn
Iran, Russia moving closer to integrating banking systems
US-Russia Relations Plunge Still Further
Russia's Lavrov tells Tillerson US 'aggressive rhetoric' on Korea unacceptable
Venezuelans scramble to survive as merchants demand dollars
Twenty-eight arrests after Venezuela looting, violence
U.S. department store stocks jump on holiday spending record
Amazon is planning a push into digital advertising in 2018, challenging Google and Facebook
Los Angeles is opening a selfie museum
One dead after 4.2 magnitude quake near Iran capital Tehran
Sabancaya volcano in Peru erupts to 22,000ft
Popocateptl volcano in Mexico erupts to 21,000ft
Agung volcano in Indonesia erupts to 19,000ft
Sinabung volcano in Indonesia erupts to 17,000ft
Reventador volcano in Ecuador erupts to 14,000ft
Fuego volcano in Guatemala erupts to 13,500ft
Tembin: Storm weakens as it nears southern Vietnam
Photos: Record-breaking snowfall blankets Erie, Pennsylvania, with over 60 inches of snow
Near record cold New Year's Eve expected in New York City
Wildfires Scorch California Earth, and Its Air
Northeast states sue EPA over air pollution from Midwest
China's Shanghai to battle 'big city disease' by limiting population to 25 mln
Rare And Mysterious Vomiting Illness Linked To Heavy Marijuana Use
Russia Plans National Biometric Database Starting Next Year
Genetic-based dating app works to find true love using your DNA
Genetically engineered 'super-horses' to be born in 2019 and could soon compete in Olympics
Federal agents found fetuses in body broker's warehouse
Tracking Bible Prophecy Headlines - 12/26/2017
Pope Francis Uses Christmas Message To Call For Two-State Solution
Pope laments 'winds of war' blowing around the world
Japan's foreign minister visits days after Tokyo's anti-Israel UN vote
Iran pledging all its might to Hamas for Jerusalem battle, terror group says
Erdogan: Trump should've called before Jerusalem decision
Lapid: 'No peace agreement is better than agreement dividing Jerusalem'
Hamas will 'shut down' US embassy in Israel, co-founder of terror group warns
Netanyahu: 'God bless' Guatemala for Jerusalem move
Guatemala on 'wrong side of history' on Jerusalem, Palestinian FM says
Honduras, Paraguay expected to join embassy move to Jerusalem
Israel says 10 more countries in talks about moving embassies to Jerusalem
Jerusalem mayor, US envoy hunt for future embassy location
Norway announces it will stop funding organizations promoting boycott of Israel
Roseanne Barr slams 'bigot' Lorde for nixing Israel concert under BDS pressure
Knesset okays requiring Jewish tradition be factored into Shabbat work permits
Massachusetts struggles to avoid Yom Kippur clash with 2018 primary
Lingering drought threatens Holy Land's waters
Palestinian group launches tree-planting program to halt Israeli building
Gaza Strip terror tunnel detecting barrier 90% completed
IDF: possible incursion from Jordan into Israel found
Syrian troops capture new areas near Israeli Golan
Will Israel's northern border become Hezbollah-land if Assad wins?
Iranian convicted of spying for Israel sentenced to death
Saudi interior ministry: Kingdom facing terrorists with links to Iran
Egypt detains 15 after dozens attack Coptic church south of Cairo
Egypt's top diplomat is to visit Addis Ababa Tuesday to discuss controversial Ethiopian plans to build a dam on the Nile
Erdogan Law Stirs Fears of Legalized Extra-Judicial Violence
Russia's Putin calls for Web activities of some firms to be monitored
Britain escorts Russian ship near national waters amid strained relations
Russia's Lavrov calls on US and North Korea to start talks
N. Korea says it's a 'pipe dream' that it will give up nukes
North Korea readying to launch satellite into space
North Korea UN ambassador demands US prove Wannacry ransomware attack claim
China Would "Pay a Very High Price" If It Invades, Taiwan Warns
China to Overtake U.S. Economy by 2032 as Asian Might Builds
Haley announces $285M cut in 2018-19 UN operating budget
A bitcoin implosion could 'spill over' into stock market, warns Wells Fargo's Chris Harvey
Psychics may hold the answer to Wall Street's future
5.4 magnitude earthquake hits near Mid-Indian Ridge
5.3 magnitude earthquake hits near Auki, Solomon Islands
5.0 magnitude earthquake hits near Sarangani, Philippines
Sheveluch volcano on Kamchatka, Russia erupts to 28,000ft
Sabancaya volcano in Peru erupts to 28,000ft
Popocateptl volcano in Mexico erupts to 19,000ft
Fuego volcano in Guatemala erupts to 14,000ft
Reventador volcano in Ecuador erupts to 14,000ft
Fewer strong earthquakes in Oklahoma thus far in 2017
Vietnam braces for typhoon as Philippine toll rises to 230 dead
First tropical cyclone of the season may threaten Western Australia in final days of 2017
Prepare for the global bananapocalypse, thanks to a failure to diversify
Second court rejects Trump bid to stop transgender military recruits
Tracking Bible Prophecy Headlines - 12/25/2017
Jerusalem violence, rain put damper on Bethlehem Christmas
Israeli Agriculture Minister's Solution to Drought: Mass Western Wall Prayers for Rain
By Bethlehem's Manger Square, Palestinians lament Trump's season of ill-will
Netanyahu: Abbas has shown Palestinians don't want peace
Netanyahu: Palestinians are the ones who don't want to resolve conflict
Seeing Trump as 'lost cause,' Abbas said to widen boycott to US consular staff
Palestinians mull declaring Gaza, West Bank as 'occupied state'
Guatemala to follow Trump by moving Israel embassy to Jerusalem
Israel thanks Guatemala for pledge to move its embassy to Jerusalem
Jerusalem set to permit 300 new East Jerusalem homes
Eyeing growing threat, Israel looks to resolve security forces' drone wars
Shin Bet chief warns 'Hamas relentlessly attempting terror attacks'
Shin Bet warns Hamas may be plotting West Bank takeover
Despite Jerusalem bluster, Hamas will do whatever it takes to avert war
For Mideast in 2018, threats and opportunities
Israeli chess players denied visas for event in Saudi Arabia
Syrian, Iranian backed forces advance in border area near Israel
Islamic State claims responsibility for blast in Afghan capital, Kabul
In Christmas message, Queen honors UK cities hit by terror
Pope pleads for migrants at Christmas mass
In Christmas homily, Pope says Bethlehem trek like today's global migrations
Defying Trump again, Jerry Brown pardons immigrants about to be deported
US hails $285 million UN budget cuts as 'step in right direction'
Trump's Wish for Peace Follows a Weekend of Twitter Needling
The movement to impeach Trump is just beginning
The stock market's record-breaking run keeps going, but for how long?
Dimming Christmas lights reflect Venezuela's grim crisis
Putin foe clears first step in bid for Russian presidency
Thousands Rally for Kremlin Critic Alexei Navalny's Presidential Candidacy
Despite Trump's hopes, US-Russia relations are getting chilly
Russian Nuclear Plant Stokes Europe's Fears of a Power Play
Trump administration moves to boost homeland missile defense system despite multiple flaws
Navigation Apps Are Turning Quiet Neighborhoods Into Traffic Nightmares
5.2 magnitude earthquake hits near Gustavia, Saint Barthelemy
5.1 magnitude earthquake hits near Hihifo, Tonga
5.0 magnitude earthquake hits near Puquio, Peru
Sabancaya volcano in Peru erupts to 27,000ft
Popocateptl volcano in Mexico erupts to 22,000ft
Agung volcano in Indonesia erupts to 19,000ft
Reventador volcano in Ecuador erupts to 16,000ft
Fuego volcano in Guatemala erupts to 14,000ft
Typhoon Tembin leaves Philippines with severe flooding; over 200 dead
Landmarks in ashes, and of memory, confront fire victims in a traumatized Ventura
Climate change forcing Santa to move to South Pole, Canadian government says
Former Nasa biochemist: 'I want to help humans genetically modify themselves'
Tracking Bible Prophecy Headlines - 12/24/2017
Chinese-backed peace push embraces two-state solution
Japan's foreign minister to visit Mideast after US Jerusalem move to reaffirm Tokyo's role to push forward the peace process
FBI: Ex-Marine planned attack because Trump 'gave away' Jerusalem
White House vows to stand firm on Trump's recognition of Jerusalem as Israel's capital
Hamas leader claims US may recognize Israel as a Jewish State
Hamas leader: Israel doesn't exist
Israel arrests 3 Turks after 'incident' near Temple Mount
Syrian refugee baby airlifted to Israel for emergency heart surgery
Charity launches Syria emergency appeal to save critically ill children
Hundreds of Muslims said to attack Coptic church in Egypt
UN Security Council condemns Houthi missile attack on Saudi Arabia
Saudi official: Yemeni ports open for humanitarian aid, commercial goods and fuel
Turkey sacks some 2,700 more public sector workers over alleged terror ties
Federal judge lifts parts of Trump travel ban
Appeals court: Trump exceeded authority with travel ban
California becomes 'sanctuary state' as Gov. Brown defies Trump administration
Homeland Security says chain migration let terrorism-related suspects into U.S.
Department of Homeland Security calls Harrisburg shooting a 'terror attack'
Police: Man arrested for fake bomb threat at Chicago airport
'There's a war coming,' Marine Corps general warns US troops
North Korea slams new UN sanctions as an 'act of war'
Russia warns US decision to arm Ukraine encourages 'new bloodshed'
Russia's ruling party seeks Putin's 'ultimate victory' at 2018 election
Edward Snowden unveils phone app, Haven, to spy on spies
Existence of UFOs 'proved beyond reasonable doubt', says former Pentagon X-Files chief
5.0 magnitude earthquake hits near Sola, Vanuatu
5.0 magnitude earthquake hits near Abepura, Indonesia
Agung volcano in Indonesia erupts to 19,000ft
Klyuchevskoy volcano on Kamchatka, Russia erupts to 17,000ft
Fuego volcano in Guatemala erupts to 16,000ft
Reventador volcano in Ecuador erupts to 16,000ft
Tropical Storm leaves 120 dead, 160 missing in southern Philippines
37 feared dead in Philippine mall blaze - Fire adds more misery to the country after tropical storm kills at least 182, displaces tens of thousands
Israel's Northern region faces 'worst drought of past 40 years'
Two heterosexual men marry to avoid tax bill
Mexico murders hit record high, dealing blow to president
Pope Francis: Christmas Has Been 'Taken Hostage by Worldliness'
Tracking Bible Prophecy Headlines - 12/23/2017
Abbas: US has disqualified itself from Mideast peace process
Abbas: We won't accept any American peace plan, US no longer a mediator
Mahmoud Abbas calls on France to step up as he rejects US as peace broker
Putin, Erdogan reaffirm support for Palestinian state in call
Arab States See U.S. Aid as Secure, Despite Voting Against Trump's Jerusalem Declaration at UN
Netanyahu says in talks with several countries looking to move embassies to Jerusalem
Hamas official: Trump gave Jerusalem to descendants of pigs and apes
Abbas Christmas message invokes Jesus in fight against US-backed 'injustice'
Poll: Fewer than half of Americans support Jerusalem recognition
Trump claims US 'foolishly spent $7 trillion in the Middle East'
Israel to withdraw from UNESCO, following US
Jake Tapper blasts human rights violators for criticizing Israel at UN
2 Palestinian protesters killed in Gaza as thousands riot for 3rd straight week
'Innocent protestor' killed by IDF was a terrorist, told his family 'I Intend to be a martyr'
Israeli Agriculture Minister's Solution to Drought: Mass Western Wall Prayers for Rain
Christian Exodus from Bethlehem
Iraq's Shi'ite paramilitaries deploy to Syrian border
Syrian government envoy - U.S. and Turkish troops should leave Syria
US ups border training in Syria to prevent ISIS resurgence
Isis crushed in Iraq and Syria, says Theresa May
Turkish police arrest 15 senior military officers over coup attempt
The Price of Freedom for Saudi Arabia's Richest Man: $6 Billion
UN Security Council condemns Houthi missile attack on Saudi Arabia
UN slaps new sanctions on North Korea for latest missile test
Mattis: 'Storm clouds gathering' over Korean Peninsula
'World wants peace, not death,' Trump says as UN sanctions N. Korea
Officials: US agrees to provide lethal weapons to Ukraine
FBI: Ex-Marine planned Christmas Day attack on San Francisco tourist area
Danish police accuse man of planning terror in Copenhagen
Robot growing pains: Two U.S. factories show tensions of going digital
Being addicted to games is in fact a mental illness to be soon recognized by WHO
SpaceX Launch: All of Southern California thought they saw a UFO - and the photos are eerie
5.4 magnitude earthquake hits near Petropavlovsk-Kamchatskiy, Russia
5.3 magnitude earthquake hits near Port Blair, India
5.0 magnitude earthquake hits near Chichi-shima, Japan
Agung volcano in Indonesia erupts to 19,000ft
Fuego volcano in Guatemala erupts to 16,000ft
Reventador volcano in Ecuador erupts to 14,000ft
Sinabung volcano in Indonesia erupts to 10,000ft
Nearly 90 dead in Philippine mudslides, flooding as storm hits: officials
What is Snake Fungal Disease? Understanding the Potentially Devastating Fungus That Could Be a Global Threat
New Ohio law prevents abortions in Down syndrome cases
Second court rejects Trump bid to stop transgender military recruits
Six bodies found hanged from bridges near Mexican tourist resort
A 17-year-old YouTube star insulted a notorious drug lord. The teen was found with at least 15 bullet wounds.
Elderly Couple With $336,000 of Weed Tell Police it Was for Holiday Gifts
At 'pot churches,' marijuana is the sacrament
Tracking Bible Prophecy Headlines - 12/22/2017
UN Jerusalem vote: General Assembly rules against US, declaring recognition of Israel capital 'null and void'
UN defies Trump, rejects US recognition of Jerusalem as Israeli capital by 128-9
European Coalition for Israel slams UN vote on Jerusalem, but notes that Israel is not alone after 65 members didn't vote in favor
Iran, Turkey lash 'thuggish' Trump after UN vote
Zarif: UN vote a resounding global 'No' to US intimidation
How should the Zionist regime be annihilated? Ayatollah Khamenei answers
Turkey says UN Jerusalem vote showed dignity, sovereignty 'not for sale'
Erdogan: World should teach U.S. a 'very good lesson' after Jerusalem move
Hamas praises UN resolution on Jerusalem
Fatah launches virulent attack against Trump over Jerusalem move
After UN threats, few signs Trump will cut money where his mouth is
At heated UN session, Haley threatens to cut funds: 'Don't disrespect us'
'We will remember': Haley warns UN after vote to condemn US decision on Jerusalem
Nikki Haley invites countries who supported US in UN Israel vote to reception
Full text of Nikki Haley's speech to UN General Assembly on Jerusalem
Deputy minister urges Israel to 'sever Jerusalem's ties with the UN'
Netanyahu spurns UN as 'house of lies' ahead of Jerusalem vote
Danon chides 'Palestinian puppet masters' behind UN Jerusalem vote
Following UN vote, Hamas calls for 'red bloody day' in West Bank
Hamas calls on Arabs to drive Israeli, US ambassadors out of Arab states
Trump is dividing Jerusalem - he basically started a process to divide the city and create two holy capitals
US to Israel: Hold back on huge Jerusalem construction
Saudi Crown Prince and Abbas discuss path to establish state of Palestine
Hamas chief in Gaza says Palestinian unity deal is collapsing
Anti-Semitism is still alive in Germany as Jews face 'disturbing' discrimination
Mormons perform baptisms on Holocaust victims
US envoy says expects Russia to maintain big presence in Syria
Putin's Syria envoy: US forces should leave Syria
Australia to end airstrikes in Iraq and Syria following victory over Isis
It looks like ISIS fighters are still in Syria - and might be trying to regroup
Isis crushed in Iraq and Syria, says Theresa May
Pence to Afghan president: US is 'here to see this through'
Afghan officials say bombings kill 4 policemen, 4 civilians
Police still checking terror link to Melbourne car ramming by Australian citizen of Afghan descent
Food security in Middle East, North Africa deteriorating, says UN agency
Civil war is pushing South Sudan closer to starvation
Starvation in Sanaa: 1,000 days of Yemen's civil war
Saudi Arabia Threatens to Go Nuclear: If Iran Allowed to Enrich Uranium, So Should We
Saudi Arabia should not forfeit "sovereign" right to enrich uranium - senior prince
North Korea Expected to Test a Missile Loaded With a Live Nuclear Weapon in 2018
The US reportedly wants a limited strike on North Korea to give Kim Jong Un a 'bloody nose'
North Korea says new Trump security strategy seeks 'total subordination of whole world'
UN to vote on new North Korea sanctions targeting oil
Putin Has a Rebellion Brewing in His Backyard
Russian Foreign Ministry says latest US sanctions are 'grotesque'
Russian hackers targeted more than 200 journalists globally
House Republicans quietly investigate perceived corruption at DOJ, FBI
Causes of death released for 58 killed in Las Vegas shooting
Coroner says Las Vegas gunman Stephen Paddock killed himself
Catalan separatists win majority in election, in rebuke to Spain and EU
Bitcoin Tumbles Below $13,000 as Investors Face 'Reality Check'
This Skull-Shaped Asteroid Is Coming Back to Haunt Earth Next Year
5.2 magnitude earthquake hits near Ravar, Iran
5.0 magnitude earthquake hits near Fort McPherson, Canada
Large Earthquakes in Bárðarbunga Volcano Detected This Morning
Bezymianny volcano on Kamchatka, Russia erupts to 21,000ft
Fuego volcano in Guatemala erupts to 16,500ft
Reventador volcano in Ecuador erupts to 15,000ft
Agung volcano in Indonesia erupts to 15,000ft
Sinabung volcano in Indonesia erupts to 12,000ft
Tropical Storm Tembin poses new threats to Philippines, Vietnam
Houston mayor makes desperate plea for Hurricane Harvey recovery aid
Yemen cholera cases hit 1 million in 'hideous milestone' for worst outbreak on record
Second judge blocks Trump's rollback of contraception rules
AP Poll: Sexual misconduct allegations voted top news story
Ohio priest under investigation for relationship with minor threw himself off Chicago skyscraper
Girl gets 25 years in mental hospital in Slender Man case
Hindu nationalists warn Christian missionary schools they celebrate Christmas 'at their own risk'
Indonesian Islamist militants threaten to raid businesses where Muslims forced to wear Santa hats for Christmas
Tracking Bible Prophecy Headlines - 12/21/2017
176 nations at UN call for Palestinian statehood
The world unites in the siege against Jerusalem
Israel, US team up to try to block UN vote on Jerusalem
Trump threatens to slash aid to countries backing UN Jerusalem vote
Haley's vow to 'take names' upsets diplomatic norms at UN
Trump warns over UN, but he likely can't stop feeding the hand that bites
Palestinian minister slams US 'threats' ahead of UN Jerusalem vote
Hundreds of Palestinians riot in fresh 'day of rage' over Jerusalem
Day of rage sweeps West Bank ahead of UN Jerusalem vote
Refusing to 'bend a knee,' UN human rights czar, a sharp critic of Trump, says he will not tone down his message to seek re-election
The 10 most insane UN anti-Israel actions of 2017
Palestinian leader in Saudi Arabia amid turmoil
King tells Palestinians Saudi Arabia backs Jerusalem claim
Senior Saudi prince: Trump's Jerusalem move threatens stability
Commentary: No Peace Possible Without Third Temple in Jerusalem
Shunned by Palestinians, Trump envoy tells Netanyahu he's still working on peace
Pence's Christmas Pilgrimage Is Canceled. His Next Mideast Move Is Complicated.
Hamas leader: We will no longer rule in Gaza
South Africa ruling party ANC decides to downgrade ties with Israel
Austrian Chancellor Kurz says will fight anti-Semitism after Israel voices concern
Two in Kosovo plead guilty to plotting attack on Israeli soccer match
Record breaking 20% increase in Christmas pilgrims to Israel expected
Iron Dome Goes Naval to Defend Gas Rigs
Deputy Syrian Foreign Minister promises 'Israel will pay price' for agression
UN decries violence in Iraqi Kurdistan protests, urges calm
Egyptian forces clash with militants near Sinai airport
Turkish prosecutor wants NBA player jailed over Erdogan comments
Haley: New UN resolution punishing Iran could be in the works
Yemen war: Iran denies supplying rebel missile fired at Riyadh
Saudi Arabia agrees to re-open key Yemen port of Hodeidah
US military captures Iranian watercraft in Houthi-controlled Hodeidah
Saudi Arabia Freezes More Bank Accounts in Crackdown
Trump Expresses Solidarity With Saudis Following Iranian-backed Missile Attack
Germany says it shares Saudi concerns on Iran and Hezbollah
Saudi Arabia hopes to start nuclear pact talks with U.S. in weeks
Wars getting longer, more complex, UN chief warns
US commandos train to capture North Korean nukes
North Korean Soldiers Chase Defecting Comrade Across DMZ - South Korean guards fired warning shots
Russia working on defensive measures to counter possible new US sanctions
Putin: Russian spy agencies prevented 60 terror attacks
Up to 19 Wounded After Car Rams Into Crowd Outside Main Melbourne Train Station
UK Christmas markets feature armed police and bollards to counter terror threat
EU says Brexit transition to end by 31 December 2020
Walmart is planning a store without cashiers
Where Will NASA Go Next? Saturn's Moon Titan, or Maybe a Comet
Dec. 21 will be the worst day of 2017, astrologers say
Japan warns of 'impending' mega-quake as large as one that caused Fukushima meltdown
5.7 magnitude earthquake hits near Chichi-shima, Japan
5.5 magnitude earthquake hits near Nishinoomote, Japan
Earthquake of Magnitude 5.2 Strikes Near Iran's Capital
5.2 magnitude earthquake hits near Chichi-shima, Japan
5.1 magnitude earthquake hits near Nishinoomote, Japan
5.0 magnitude earthquake hits near Chichi-shima, Japan
5.0 magnitude earthquake hits near San Pedro Jicayan, Mexico
Sabancaya volcano in Peru erupts to 25,000ft
Bezymianny volcano on Kamchatka, Russia erupts to 25,000ft
Klyuchevskoy volcano on Kamchatka, Russia erupts to 24,000ft
Popocateptl volcano in Mexico erupts to 20,000ft
Fuego volcano in Guatemala erupts to 19,000ft
Agung volcano in Indonesia erupts to to 28,000ft
Thomas Fire to become largest wildfire in California history as winds intensify
Thick smog keeps schools closed for fourth day in Iran
Scientists Use Gene Editing To Prevent A Form Of Deafness in Mice
Florida has reported more mumps cases in 2017 than the last five years combined
Fueled by drug crisis, U.S. life expectancy declines for a second straight year
Already crowded, Egypt struggles with 'catastrophic' population growth - government tries to sell two-child policy to a skeptical public
Indonesia's Crackdown on Gay Men: 'It Doesn't Get Better, Does It'
Tracking Bible Prophecy Headlines - 12/20/2017
UN will hold rare emergency session on Trump's Jerusalem recognition, says Palestinian official
UN General Assembly to vote Thursday to rescind US Jerusalem recognition
Palestinians plan UN move to embarrass US over Jerusalem
US says it will be 'taking names' of countries that oppose Jerusalem move at UN
FM instructs Israeli diplomats to fight upcoming UN resolution
Abbas sends envoys to China, Russia to seek replacement for US in peace process
Abbas flying to Saudi Arabia to meet king and crown prince
Trump and UK's May discuss Jerusalem, agree on importance of US-led peace effort
The US Embassy Move to Jerusalem vs. The "Peace Process"
The Conflict over Jerusalem Is ALL Obama's Fault
Caroline Glick: The international community and the liberal media
As Christmas nears in Bethlehem, Trump's Jerusalem shift looms large
Trump to present new doctrine that says Israel not the cause of Mideast problems
Jordan Valley to more than double in size
Hanukkah menorahs lit at sites of terrorist attacks around world
After synagogues targeted, Trudeau says 'no place' for anti-Semitism in Canada
Obama undermined probe of Hezbollah drug empire in pursuit of Iran nuclear deal, ex-US officials allege
Israeli Politicians Demand Obama Forfeit Nobel Peace Prize After Hezbollah Report
President Macron and King Abdullah of Jordan discuss Israel-Palestine, Syria in Paris
Macron slams Assad for comments on France supporting terror
9,000-plus died in battle with Islamic State group for Mosul
Turkey's 'Iron Lady' says she's ready to challenge Erdogan
Arab coalition spokesperson: Iran-made missiles are a serious threat in region
Saudi Arabia shoots down Houthi missile aimed at Riyadh palace
Yemen rebel missile fired at Riyadh 'bears hallmarks' of Iran
US urges UN to punish Iran, but Russia says no to sanctions
China says Trump's new security policy shows 'Cold War mentality'
2018 Global defense spending to hit post-Cold War high of $1.67 trillion
South Korea asks U.S. to delay joint military drills until after the Winter Olympics
North Korea weapons 'sprint' revives specter of nuclear exchange
North Korea testing biological warheads for its missiles
North Korea Begins Tests to Load Anthrax Onto ICBMs
US blames North Korea for major ransomware attack
Handcuffed by sanctions, North Korea seeks cash via cyber theft
US short of options to punish NKorea for serious cyberattack
Massive leak exposes data on 123 million US households
Facebook Sends Israeli Teen Cash Reward After He Stumbles on Major Security Breach
Facebook Wants Your Face and You'll Probably Let Them Have It
Facebook's facial recognition now looks for you in photos you're not tagged in
Bitcoin falls almost 20 percent from recent peak to 1-week low after reaching a record high of $19,666
This Time Is Different? Berkshire Hathaway Hits New Record High Despite Bubble Fears
Airport outage: Delta CEO to seek repayment for lost revenue
Former Navy pilot: UFO 'something I had never seen in my life'
5.3 magnitude earthquake hits near Pangai, Tonga
5.2 magnitude earthquake hits near Zhamog, China
5.0 magnitude earthquake hits near West Chile Rise
Bezymianny volcano on Kamchatka, Russia erupts to 50,000ft
Popcateptl volcano in Mexico erupts to 23,500ft
Agung volcano in Indonesia erupts to 18,000ft
Sinabung volcnao in Indonesia erupts to 16,000ft
Fuego volcano in Guatemala erupts to 16,000ft
Reventador volcano in Ecuador erupts to 13,500ft
Deadly Tropical Storm Kai-tak to threaten southern Vietnam, Malay Peninsula with heavy rain this week
Climate change driving record snows in Alaskan mountains - study
The Thomas fire is now the second largest in modern California history
Scientists hope to inject robo-cat with AI to help seniors
NIH lifts limits on making deadly new viruses in the lab
Woman, 26, Has Baby Born From Record Breaking 24-Year-Old Frozen Embryo
Pennsylvania Gov. Vetoes 20-Week Abortion Ban
Homeland Security releases illegal immigrant who lied about age so she can get abortion
Assisted Suicide Laws Are Creating A 'Duty-To-Die' Medical Culture
Drug and Alcohol Deaths at U.S. Workplaces Soar
Congress Discloses 3 More Sexual-Harassment Settlements
Cardinal Bernard Law, symbol of church sex abuse scandal, dead at 86
Catholic League: 'Homosexuals Committed Most of the Abuse'
Tracking Bible Prophecy Headlines - 12/19/2017
US vetos 'insulting' UN vote over status of Jerusalem
US outnumbered 14 to 1 as it vetoes UN vote on status of Jerusalem
Despite failing, UN Jerusalem bid paints Israel, US as alone against the world
Palestinians slam 'unacceptable' US veto of Jerusalem UN resolution
Palestinians call for emergency meeting of UN General Assembly after US veto
Turkey says shocked by veto of UN resolution on Jerusalem
After UNSC vote, Russia offers to replace US as 'honest' Mideast mediator
Erdogan, May say international community should be active in solving Jerusalem issue
Amid Mideast Tension, Pence Again Postpones Planned Trip
Pence requests press conference at Western Wall, denied by Rabbi
Israeli jets 'target Hamas training compound' in northern Gaza
SDF accuses Assad of opening Syria to international terrorism
Syria's Assad calls US-backed militias 'traitors'
Yemen's Houthis execute 30 fighters attempting to surrender near Saudi border
Western leaders told to stop 'stoking the flames of war' in Yemen
Iran demands right to examine missile parts exhibited by US diplomat
Unveiling security policy, Trump singles out Iran, North Korea as global threats
US blames North Korea for major ransomware attack
Trump Takes Hard Line Against Iran in Speech Unveiling 'America First' National Security Strategy
Atlanta Airport Blackout Sends Message to Terrorists: America Is Unprepared
'Blueprint for Destruction': Fmr NYPD Detective Says Terrorists Could Take Cues from ATL Airport Outage
Six people reported killed in 'massive' Amtrak derailment onto I-5 south of Seattle
Anarchists Bragged in April about Sabotaging Railroad Tracks to Block Fracking
Antifa, Al-Qaeda, or infrastructure: Far-right split on Amtrak derailment cause
Trump unveils national security strategy: 'America is going to win'
Dow rises 5,000 points in a year for the first time ever
The government admits it studies UFOs. So about those Area 51 conspiracy theories...
On the Trail of a Secret Pentagon U.F.O. Program
Navy pilot describes 2004 encounter with UFO off San Diego coast
Drones becoming greatest threat to planes, says expert
5.1 magnitude earthquake hits near Nishinoomote, Japan
5.1 magnitude earthquake hits near Tadine, New Caledonia
Sabancaya volcano in Peru erupts to 25,000ft
Klyuchevskoy volcano on Kamchatka, Russia erupts to 21,000ft
Agung volcano in Indonesia erupts to 18,000ft
Fuego volcano in Guatemala erupts to 17,000ft
Sinabung volcano in Indonesia erupts to 14,000ft
A Mysterious Blob of Hot Rock Is Building Up Under America's Northeast
California fire: Resident says neighborhood looks like war zone
Tracking Bible Prophecy Headlines - 12/18/2017
Security Council to vote tomorrow on annulling US moves on Jerusalem - report
Netanyahu thanks United States for 'defending Israel's truth'
Knesset speaker asks dozens of countries to recognize Jerusalem
Erdogan says Turkey aims to open embassy in east Jerusalem
The issue of Palestine is the issue of the Islamic world
Palestinians won't meet with Kushner, Greenblatt or any US officials on peace
Palestinian protesters set fire to placards of US vice president in Bethlehem
EU report on settlements: 8000 new homes advanced in first half of 2017
Gaza rocket smashes into Israeli town near border, damaging home
IDF strikes Hamas targets after Gaza rocket hits Israeli town
Germany uses EU funds to finance extremist Iranian regime-controlled group
Iran's state TV shows researcher confessing to nuclear related espionage
Amb. Nikki Haley accuses Iran of violating nuclear agreement
Obama said to have derailed campaign against Hezbollah to clinch Iran nuke deal
Top Iran official says 'weak and insignificant' Saudis, Israelis are no threat
Viral Saudi video clip shows kingdom conquering Tehran
Saudi Arabia told by UK minister to stop blocking Yemen aid
Erdogan says Turkey will clear border of Syrian Kurds
War against ISIS in Syria will be won by February, says France's Macron
Macron: Talk to Assad now, he will answer for crimes later
British embassy worker found dead, believed strangled, in Beirut
Egypt raises security level to maximum alert in preparation for Coptic holidays
Gunmen assassinate mayor of Libya's biggest port city
U.N.'s Zeid toughens warning of 'genocide' in Myanmar
Putin thanks Trump by phone for info that thwarted terror attack, WH confirms
Trump: "My people are very upset" about Mueller obtaining emails
Mueller team denies accusations it 'unlawfully' obtained Trump transition emails
Eric Holder calls for protests if Trump fires Mueller
Trump: I'm not considering firing special counsel Mueller
GOP faces 5-day scramble to pass tax bill, avoid government shutdown
Netanyahu: Cryptocurrencies spell end of banks
Digital police state shackles Chinese minority
Surveillance cams, face scans help China make thousands vanish
Wisconsin, the Surveillance State
Chaos, confusion as massive power outage hits Atlanta's airport
Atlanta airport loses power, trapping travelers in planes and terminals
Power Failure at Atlanta Airport Snarls Air Traffic Nationwide
5.5 magnitude earthquake hits near Fais, Micronesia
5.3 magnitude earthquake hits near Fais, Micronesia
5.2 magnitude earthquake hits near Arawa, Papua New Guinea
5.1 magnitude earthquake hits near Loreto, Philippines
Reventador volcano in Ecuador erupts to 18,000ft
Agung volcano in Indonesia erupts to 18,000ft
Fuego volcano in Guatemala erupts to 16,000ft
Sinabung volcano in Indonesia erupts to 13,000ft
Nevados De Chillan volcano in Chile erupts to 13,000ft
Massive mudslide in Chile kills 5, with 15 missing
Tropical Storm Kai-tak overwhelms the Philippines with severe flooding
Tropical Storm Urduja kills 27 in Philippines
Thomas fire continues to grow as strong, shifting winds bring new dangers
Uptick in HIV among injecting drug users raises fears of a resurgent epidemic
Paranoia grips Capitol Hill as sexual harassment scandal spreads
The 97 Men (and One Woman) Taken Down by the #MeToo Movement
Texas man admits to beheading wife in front of children, storing head in freezer
Tracking Bible Prophecy Headlines - 12/17/2017
UN Security Council considering resolution to annul US Jerusalem decision - Vote possible in next few days
Furious Palestinians reject White House talk of Western Wall as Israel's forever
Fatah calls for 'angry' protests against US during Pence's Jerusalem visit
Indonesia clerics urge US boycott as 80,000 protest Jerusalem recognition
Indonesia clerics want boycott of US products over Jerusalem
Palestinian arrested outside West Bank military court with 2 suspected bombs
Kuwaiti newspaper: Israel attacked Iranian military factories in Syria
Putin's surprise Syria visit aimed at threatening Assad
Iran's missile arsenal in striking range of Europe, parts of Asia
Gunmen attack Christian church in Pakistan, at least one dead
ISIS Threatens Attacks on Churches in Washington DC, New York on Christmas
Islamic State: What happened to all the foreign fighters?
In Europe and US, homegrown jihadists remain largest terror threat
European far-right leaders get together for anti-EU bid
Trump administration cracks down on visa waiver program
Legalizing 'Dreamers' would cost $26 billion: CBO
WSJ: There's Mounting Evidence of 2016 Election Meddling Coming From the FBI
Trump transition lawyer: Mueller improperly obtained documents in Russia probe
The media are killing themselves with botched anti-Trump reporting
Pope: Media sins by dredging up, sensationalizing old news
North Koreans mark 6th anniversary of Kim Jong Il's death
North Korea's Kim Jong Un Wants to Blow up the World Because His Father Wasn't Nice to Him
N. Korea 'agent' charged over missile tech sale plot in Australia
China Must Prepare for Imminent War With North Korea, Top National Security Experts Warn
Trump Turned North Korea Into Inevitable 'Time Bomb,' China's Government Adviser Says
North Korea must earn right to talks, says US Secretary of State Tillerson
3 astronauts blast off for International Space Station
Pentagon secretly set up program to investigate UFOs at Harry Reid's urging, reports say
5.4 magnitude earthquake hits near Fiji region
5.3 magnitude earthquake hits the Central Mid-Atlantic Ridge
5.2 magnitude earthquake hits near Pacific-Antarctic Ridge
Magnitude 3.5 earthquake in Bardarbunga volcano in Iceland
Winds fuel California wildfire, state's 3rd largest on record
Deadly California wildfire threatens Montecito as more evacuations are ordered for Santa Barbara County
Judge Blocks Trump's Religious Exemption to Obamacare's Contraceptive Mandate
2 couples tie knot in Australia's 1st same-sex weddings
Tracking Bible Prophecy Headlines - 12/16/2017
Amid Jerusalem fallout, Trump envoy heads to Israel to try to advance peace bid
Mike Pence's Holy Land visit in disarray after Jerusalem recognition
White House 'cannot envision situation' where Western Wall is not part of Israel
Pope to meet Jordan's King Abdullah amid Jerusalem tensions
Malaysia's ex-PM calls Trump a 'villain' for Jerusalem move
India, China and Russia Refrain From Recognizing East Jerusalem as Capital of Palestine in Joint Statement
Islamic State threatens US attacks over Jerusalem decision
Erdogan: Muslim nations to seek UN 'annulment' of Trump's Jerusalem move
Abbas plans to use conflict of interest clause against Jerusalem recognition
Israel's leaders atypically quiet after Abbas asserts their state is invalid
Liberman: Abbas 'still alive' because of Israel-PA security coordination
Protests break out in Bethlehem on second 'day of rage'
Palestinian with suicide bomb belt stabs border guard during protest, is shot
4 Palestinians, including attacker who stabbed officer, killed in clashes
Israel Troops Shot Dead a Wheelchair-Bound Palestinian Protesting Trump's Jerusalem Capital Move
Killing of disabled Gazan protestor fuels increased anger at Israel
100,000 turn up to mark Hamas's 30th anniversary
Gaza rocket misses mark, damages local home
Exodus: Jews Flee Paris Suburbs over Rising Tide of Anti-Semitism
Dutch professor questions Holocaust on TV, calls Jews 'parasites'
Iraqi Christians in Baghdad nearly gone, but some shelter at Camp Virgin Mary
UN appalled at Iraq's latest mass hanging
Despite failed round, UN Syria talks only viable peace effort, France says
US says it wants Syrian govt to negotiate 'seriously' with opposition
Weapons Went From The CIA To ISIS In Less Than Two Months
UN Envoy for Yemen: Houthi militias violate international law
More Arab states welcome UN report, US position on Iran's hostile acts
Iran sanctions trial judge slams 'foreign conspiracy theory'
Debunking Iran's claim of 'advisory roles' in Middle East wars
Boeing Sales to Iran at Risk as Trump Revisits 2015 Nuclear Deal
Chinese company weighs take over of Iran gas projects due to US sanctions
While world watches North Korea, China builds in the South China Sea
South Korea says North close to 'weaponization'
Tillerson backtracks on offer of unconditional NKorea talks
NATO concerned Russian missile system breaks Cold War pact
Illegal Immigration Across Southwest Border Creeps Back Up To Obama Levels
Hungary's PM says EU leaders did 'battle' over migration
Brexit: EU leaders agree to move talks to next stage
Massive, 3-mile-wide 'potentially hazardous asteroid' will zoom past Earth tomorrow
6.5 earthquake hits Indonesia's Java island; 2 killed
5.4 magnitude earthquake hits near Tegalbuleud, Indonesia
5.3 magnitude earthquake hits near Ohonua, Tonga
5.2 magnitude earthquake hits near Miyako, Japan
5.1 magnitude earthquake hits near Visokoi Island, South Georgia and the South Sandwich Islands
5.1 magnitude earthquake hits near Tacna, Peru
5.1 magnitude earthquake hits near Ohonua, Tonga
5.0 magnitude earthquake hits the Pacific-Antarctic Ridge
Tropical Storm Kai-tak may target Vietnam, Malay Peninsula after inundating Philippines
Is California heading back into a drought?
Gusty winds could expand deadly California wildfire
US flu activity jumps as new variant H3N2 case confirmed
Trump administration reportedly prohibits CDC from using words like 'transgender,' 'fetus'
Planned Parenthood's Richards rips Paul Ryan's call for higher U.S. birth rate
Entire Family Turns Transgender
Tucker: Sexual Harassment Charges Being Used Against Innocent People 'To Settle Scores, Gain Power'
Kansas Democrat Andrea Ramsey quits congressional race amid sexual harassment allegations
Attorney Lisa Bloom sought to line up paydays for women accusing Trump of sexual misconduct: report
Tracking Bible Prophecy Headlines - 12/15/2017
US peace plan not finalized, but efforts 'serious,' says Saudi's Jubeir
Trump's Jerusalem steps will help the peace process, some experts say
Snubbed by Abbas, US vice president to skip Palestinians on upcoming trip
Erdogan and Abbas bark about Jerusalem, but their threats have no bite
In fresh rebuke for Trump, EU says its Jerusalem stance is unchanged
Houthis: US trying to distract from Jerusalem furor with Iran missile claim
Hamas will reverse Trump's Jerusalem move, leader tells Gaza rally
Turkey, Lebanon eye embassies to Palestine in East Jerusalem
Palestinians: Arab Rulers are Traitors, Cowards
Hamas calls for another 'Day of Rage'
Forces brace for second week of Friday protests over US Jerusalem move
Nazareth cancels Christmas celebrations to protest US move on Jerusalem
Protesting Trump, Jericho shop denies entry to 'dogs and Americans'
Hamas Not Interested in Another War in Gaza, Israeli Defense Officials Say
IDF officer says there are likely more Gaza tunnels leading into Israel
'Hamas invests in tunnels, why not in hospitals?'
Lieberman: law should be enacted allowing to hold terrorists' bodies for negotiations
PM on HCJ ruling on terrorists' bodies: 'Hamas must not be given gifts'
Netanyahu grilled by police for seventh time in graft probe
Holocaust survivors worldwide celebrate Hanukkah
Family of Miss Iraq forced to flee country after photo posted with Miss Israel
Iraqi Shiite paramilitary chief seeks to put troops under national army
Iraq hangs 38 on terrorism charges
ISIS Threatens National Cathedral in Fiery Propaganda Image
ISIS weapons arsenal included some purchased by U.S. government
US fighter jets 'head-butt' Russian jets in Syria, US official says
'Golden opportunity' lost as Syrian peace talks collapse
Time Is Running Out For Syria's Besieged Communities
U.S. accuses Iran of being terrorist 'arsonist'
Saudis welcome UN report, US stand on Iran's missile supplies
Saudi embassy in Washington releases photos of site targeted by Iranian missile
Iran says weaponry displayed by Haley is 'fabricated'
US envoy Haley says to forge anti-Iran coalition
Russia: Iran nuclear deal breakdown would hurt effort to manage N.Korea
Ukraine leader welcomes EU's extension of sanctions on Russia
Russia says not ready to strangle North Korea economically
Japan expands unilateral sanctions against North Korea
China says war must not be allowed on Korean peninsula
Kim Jong Un's top aide executed by North Korean death squad, reports suggest
At least 6,700 Rohingya killed in 'horrific' Myanmar violence, charity says
Las Vegas massacre survivors 2 months later: 'We're in the dark'
FCC repeals net neutrality rules after delay caused by bomb threat
The Internet Is Free Again - Killing Obama-era rules will remove the FCC as political gatekeeper
Brexit: EU leaders set to move talks on to next stage
May Returns to Brussels After Brexit Defeat by Her Own Party
Detroit breaks ground on tallest tower, symbol of resurgence
Americans Spend More Than Expected as Holiday Season Heats Up
Record number of Americans to travel during Christmas holiday: AAA
Solar System's First Interstellar Visitor Dazzles Scientists
5.3 magnitude earthquake hits near Tadine, New Caledonia
5.3 magnitude earthquake hits near Duowa, China
5.1 magnitude earthquake hits near Pueblo Nuevo, Guatemala
Sabancaya volcano in Peru erupts to 24,000ft
Klyuchevskoy volcano on Kamchatka, Russia erupts to 21,000ft
Fuego volcano in Guatemala erupts to 18,000ft
Agung volcano in Indonesia erupts to 18,000ft
Sinabung volcano in Indonesia erupts to 16,000ft
Reventador volcano in Ecuador erupts to 15,000ft
Philippines to face days of life-threatening flooding from Tropical Storm Urduja
Firefighter killed battling Thomas fire as powerful winds pose new threat
Arlington doctor accused of spiking pregnant girlfriend's tea with abortion pill
Bid to Outlaw Gay Sex, Adultery Fails in World's Largest Muslim-Majority Nation
After Trump and Moore, some evangelicals are finding their own label too toxic to use
Tracking Bible Prophecy Headlines - 12/14/2017
Palestinians push for UN resolution rapping Jerusalem decision
Abbas: Palestinians will go to Security Council over full UN membership
Islamic leaders urge recognition of East Jerusalem as 'Palestine's capital'
Saudi king: Palestinians have right to East Jerusalem as capital
Jordan's King rejects change in status of Jerusalem, its holy sites
Trump plan to move U.S. embassy to Jerusalem angers Middle East Christians
Arab MKs to skip Pence's Knesset speech over Jerusalem moves
US Vice President Pence to postpone Israel visit
Erdogan: 'Zionist' Trump has taken himself out of peace role
Palestinians no longer accept US as mediator, Abbas tells summit
Palestinian President Calls On UN To Replace U.S. As Mediator In Peace Process
Abbas says no future US role in peace process, threatens to void past agreements
White House: Abbas Rhetoric 'Prevents Peace', Trump Still Committed to Reaching Israeli-Palestinian Deal
US Jewish leaders accuse Abbas of sounding 'death knell' for peace talks
In rare remarks to Saudis, Israeli minister says Riyadh could broker peace deal
PM tells Palestinians to 'work for peace, not extremism'
Iron Dome intercepts two rockets fired at Israel from Gaza - IDF
After a Dozen Gaza Rockets in a Week, Israel Is Being Backed Into a Corner
IDF: We won't abide anything less than total calm in Gaza
Israel to close Gaza crossings over rocket attacks
Israeli Intel Minister to Saudi Media: Israel Can Strike Iranian Missile Plants in Lebanon, 'As Is Happening in Syria'
Trump Says U.S. Has 'Won' Against Islamic State in Syria, Iraq
UN Syria envoy urges Putin to have 'courage' to push Assad
Russia Set to Resume Civilian Flights to Egypt for First Time Since 2015 Tourist Jet Bombing
US to present UN with 'irrefutable evidence' of illegal Iran arms deals
Tillerson: Iran is arming terrorist organizations in the Middle East
Iran may have passed ballistic missiles to Yemen Houthi rebels, UN says
UN chief: Iran may be defying UN on missiles, OK on nukes
White House says not right time for talks with North Korea
UN chief warns against 'sleepwalking' into war over N.Korea
Japan Public Sees 'No Point' Fleeing From North Korea Missiles
Russia Reportedly Set to Expand Nuclear Arsenal, Underground Bunkers
US military to send cyber soldiers to the battlefield
Peninsula Lawmaker Targets 'Killer Robots' With Proposed Resolution
Google is blocked in China, but that's not stopping it from opening an A.I. center there
David Cameron to Trump: Your 'fake news' act is 'dangerous'
U.S. Economic Expansion Could Become Longest on Record
Fed Raises Rates, Sticks to Forecast for 2018 Increases
Nearly 5 Million Americans in Default on Student Loans
Saudi king approves $19 billion of economic stimulus steps
West coast earthquake early warning system continues progress toward public use
6.5 magnitude earthquake hits near Bouvet Island, Bouvet Island
Sabancaya volcano in Indonesia erupts to 24,000ft
Fuego volcano in Guatemala erupts to 18,000ft
Agung volcano in Indonesia erupts to 18,000ft
Reventador volcano in Ecuador erupts to 14,000ft
Sinabung volcano in Indonesia erupts to 14,000ft
Turrialba volcano in Costa Rica erupts to 13,000ft
China's DNA database in Xinjiang is in 'gross violation' of global norms, rights group says
$7.8 Million Settlement Against Biomedical Companies Accused of Profiting from Fetal Tissue Sales
Bill banning Down syndrome abortions passes in Ohio, heads to Kasich's desk
Kentucky State Rep. Dan Johnson commits suicide after sexual assault accusations emerge, officials say
Fake sexual harassment claim targets Senate leader Schumer
Roy Moore turns recount into religious crusade: 'Immorality sweeps over the land'
Most bizarre college courses 2017: 'Hooking up,' 'Queer Religion' and 'sexy' vampires
Tracking Bible Prophecy Headlines - 12/13/2017
Muslim leaders to convene extraordinary summit for Jerusalem
Turkey: World must recognize east Jerusalem as Palestinian capital
Erdogan seeks to galvanize Muslim leaders over Jerusalem
Israel and Turkey on a course of collision?
Saudi King, Crown Prince discuss Jerusalem issue with Jordanian King
Soleimani Says Iran Is Ready to Back Palestinian Forces
Trump's Jerusalem move seen to impede regional alliance against Iran
Netanyahu told Macron he'd make 'concessions' within Trump peace plan - report
Tillerson says US embassy unlikely to move to Jerusalem before 2020
Pence, an architect of Jerusalem recognition, plans triumphant visit
How Trump fooled everyone with his Jerusalem declaration
Hundreds of Conservative Jews publicly oppose Trump's Jerusalem recognition
Trump: 'Proud to stand with the Jewish people who light up the world on this holiday'
Bahrain interfaith group pays unprecedented visit to Israel
IDF strikes Hamas position in Gaza after rocket launch
Senior Hamas leader among dozens arrested overnight in West Bank
Two Palestinians killed in Gaza, Israel denies claim of attack
US wary of Putin's declaration of military victory in Syria
Iraq PM warns Islamic State might erupt again somewhere else
US slaps terror charges on accused Times Square bomber
Saudi Arabia condemns New York bombing: We reject all forms of terror
New York subway blast suspect in Facebook post before detonating bomb: 'Trump, you failed to protect your nation'
NYPD adjusting security plans for New Year's Eve
Tillerson: US ready to talk but N.Korea must be ready to change course
Tillerson says U.S. ready to talk to North Korea; Japan wants pressure
Senior Russian diplomat hails US readiness to start talks with N.Korea
Europe's Gas Flows Resume After Austrian Blast Rattled Markets
It's Official: Bitcoin Surpasses "Tulip Mania", Is Now The Biggest Bubble In World History
The bitcoin fever has hit Israel, but the global demand is crashing the infrastructure
A Faster Pace of Fed Rate Increases Could Rattle Markets
North Korea sanctions could hurt millions as winter bites, UN says
South Korea conducts anti-terror drills ahead of Winter Games
Holocaust-surviving judge: N. Korean camps may be worse than Auschwitz
North Korea readying for another nuclear test? Satellite images show hectic activity at Punggye-ri
6.0 magnitude earthquake hits near Kerman, Iran
5.9 magnitude earthquake hits near Kerman, Iran
5.0 magnitude earthquake hits near Ravar, Iran
Sabancaya volcano in Peru erupts to 25,000ft
Agung volcano in Indonesia erupts to 18,000ft
Sinabung volcano in Indonesia erupts to 15,000ft
Fuego volcano in Guatemala erupts to 14,000ft
Reventador volcano in Ecuador erupts to 14,000ft
100,000 Still Stranded Amid California Fires; Giant Thomas Fire Only 20% Contained
France's Macron takes lead in climate change battle, with the U.S. absent
Taxes on Meat Could Join Carbon and Sugar to Help Limit Emissions
Trump-backed Roy Moore suffers stunning loss to Democrat Doug Jones but raises possibility of recount
Sexual misconduct allegations weighed heavily on Moore candidacy, results suggest
Tracking Bible Prophecy Headlines - 12/12/2017
Putin: US move on Jerusalem may 'finish prospects' for Israeli-Palestinian peace
Abbas, Sisi agree to continue consultations and coordination
Palestinian official urges Istanbul summit: Recognize Jerusalem as our capital
E.U. Leaders Reject Netanyahu on Jerusalem Recognition
Netanyahu tells EU to stop 'spoiling' the Palestinians
Skeptical Netanyahu to EU on Palestinian state: Would it be Costa Rica or Yemen?
Hezbollah Leader Calls for Arab Countries to Stop Seeking New Ties With Israel
Netanyahu Blasts Erdogan: I Won't Be Lectured on Morality by a Leader Who Bombs Kurds
Poll: 45% of Israelis believe its democracy in 'danger'
IDF responds to Gaza rockets with attacks on Hamas targets
Netanyahu: Iran eyes sending 80,000 Shiite fighters to ME
Congress ignores Trump's deadline on Iran nuclear deal
Whirlwind Putin Tour Highlights Moscow's New Reach in Mideast
Syrian opposition urges Russia to rescue UN peace talks
On Russia's Syria pullout claims, Pentagon voices skepticism
Return of defeated ISIS fighters 'real threat' to Russia
NYC blast suspect Akayed Ullah aimed to avenge Muslim deaths, sources say
NYC Terror Suspect Is Fourth Bangladeshi National Accused of Terrorism in Last Decade
New Times Square Threat: ISIS Backers 'Recognize Explosives as the Capital' of U.S.
New York bombing suspect said to claim he was angry at Israel over Gaza
Trump says New York attack highlights need for immigration reform
They made her put out her cigarette. She then threatened to kill everyone on the plane.
White House clashes with reporters over 'fake news'
Former Facebook exec: Social media is ripping apart society
Kim Jong Un's Brutal Regime in North Korea Is Worse Than Nazi Concentration Camps, Human Rights Leader Says
North Korean defector describes forced abortion, said bodies fed to dogs in prison
Why North Korea's nuclear test is still producing aftershocks
Funny North Korean Dictator Kim Claims to Be Able to Control Weather
Trump to send astronauts back to the moon -- and eventually Mars
5.9 magnitude earthquake hits near Kerman, Iran
5.6 magnitude earthquake hits near Sola, Vanuatu
5.5 magnitude earthquake hits near Iquique, Chile
5.4 magnitude earthquake hits near Halabjah, Iraq
Sabancaya volcano in Peru erupts to 24,000ft
Agung volcano in Indonesia erupts to 18,000ft
Fuego volcano in Guatemala erupts to 17,000ft
Sinabung volcano in Indonesia erupts to 15,000ft
Reventador volcano in Ecuador erupts to 14,000ft
Massive Thomas Fire grows to 5th largest in California history
Ash falls like snow as celebrities flee California community
Supreme Court declines to settle gay rights employment discrimination
Pentagon says transgender people can enlist starting in January, after court order
Women accusing Trump of sexual misconduct seek congressional probe
New York Catholic Archdiocese Pays $40 Million to Sexual Abuse Victims
Tracking Bible Prophecy Headlines - 12/11/2017
Still seeking peace in Jerusalem 100 years since Britain's victory
Erdogan: Israel has been 'occupying' the Palestinian people's hundreds-of-years-old homeland
PFLP: Cancel the Oslo Accords - terrorist group says Trump's decision on Jerusalem destroyed the possibility of implementing the two-state solution.
Macron tells Netanyahu that US recognition of Jerusalem is threat to peace
Netanyahu faces pressure in Europe amid Jerusalem protests
Jerusalem: Netanyahu expects EU to follow US recognition
Netanyahu in Brussels: Israel is preventing the spread of radical Islam to Europe
Palestinian reconciliation hits 'obstacles' on deadline, Fatah says
Egypt's Sisi invites Palestinian president to Cairo to discuss Trump's Jerusalem move
Israel, Turkey leaders trade insults over US Jerusalem decision
Netanyahu slams Turkey's Erdogan for claiming Israel is 'terrorist state' that 'kills children'
Implementation of US decision on Jerusalem will not be easy, says Erdogan
Hardline Indonesian Muslim groups burn US, Israeli flags over Trump's Jerusalem move
US seeks to quell global outrage over Jerusalem: 'The sky hasn't fallen'
Pope warns of Jerusalem 'spiral of violence'
White House: unfortunate that Palestinians declined meeting with Pence
Hamas: 'The enemy will pay the price of breaking rules of engagement with Gazan resistance'
Israel says it destroyed Hamas tunnel using new techniques
Lieberman: World is interested in our anti-tunnel technology
American diplomat: US looking to counter Iran in post-war Iraq
In landmark move, Saudi Arabia to issue cinema licenses in early 2018
Egypt to sign contracts for nuclear power plant during Putin's visit
North Korea is hacking bitcoin exchanges as currency value soars, expert says
South Korea imposes new sanctions on North Korea
Microbes by the ton: Officials see weapons threat as North Korea gains biotech expertise
US, S. Korea, Japan start missile-tracking drill
Nobel Peace Prize winners warn nuclear war is 'a tantrum away'
House gavel with impeachment power up for grabs
CNN's 'Reliable Sources' Turns Network's Colossal Screwup Into An Attack On Trump
Danske Bank's Wealth Management Robot Now Has 11,500 Clients
Meet Your New Boss: An Algorithm
5.3 magnitude earthquake hits near Tadine, New Caledonia
Sabancaya volcano in Peru erupts to 28,000ft
Agung volcano in Indonesia erupts to 18,000ft
Fuego volano in Guatemala erupts to 17,000ft
Sinabung volcnao in Indonesia erupts to 15,000ft
Reventador volcano in Ecuador erupts to 14,000ft
It's so cold outside that it snowed in Florida
New evacuations as huge Southern California fire flares up
California wildfire rages toward scenic coastal communities
California Gov. Jerry Brown suggests on climate change, Trump doesn't fear 'the Lord' or 'the wrath of God'
Millions gained coverage since Obamacare, but many are worse off as premiums soar
Plasma For Pay: Broke Millennials Sell Blood Just To Survive
Nikki Haley: women who accuse Trump of sexual misconduct 'should be heard'
Support for Israel from younger evangelicals dropping
Tracking Bible Prophecy Headlines - 12/10/2017
Rabbis to Trump: 'You are fulfilling prophecies'
Arab League Chief Calls on the World to Recognize Palestine After Trump's Jerusalem Move
Arab League Sect.-Gen.: 'Israel has no sovereignty over Jerusalem'
Trump Jerusalem move 'a dangerous violation' of international law, says Arab League
Lebanon: Arabs should consider economic sanctions on US over Jerusalem
Trump's Jerusalem move: Arab allies attack decision
Saudi Arabia: We call on US to reverse its decision on Jerusalem
Erdogan, Macron agree to press Trump to reverse his Jerusalem recognition
Erdogan steps up attacks on 'state of occupation' Israel
Palestinian FM: Israel pressuring several states on Jerusalem recognition
Canadian, Australian Leaders Say No to Relocating Embassies to Jerusalem
Czech leader slams EU 'cowards' on Jerusalem stance
Bennett: Jerusalem was our capital before London even existed
Leaving for Paris, Netanyahu slams European 'hypocrisy' on Jerusalem
Heading to EU, Netanyahu Lashes Out at Europe for 'Condemning Trump, but Not Rocket Fire'
Netanyahu shelves legislation that would make it harder to divide Jerusalem until after Pence visit next week
Palestinian president, Coptic Pope not to meet Pence
Fatah vows fresh protests and shuns Pence over Jerusalem move
To date, Palestinians' Jerusalem protests are a case of 'intifada lite'
Newsflash: Jerusalem Not on Fire! More journalists than protesters
Israeli decision not to limit access to Jerusalem prayers helped reduce protests
Defense minister urges boycott of Arab Israelis in area that saw riots
Firebombs hurled at synagogue in Sweden after protest march over Jerusalem
Kuwaitis hold rare protest to denounce Trump's Jerusalem move
Clashes Erupt Outside U.S. Embassy in Beirut Over Trump's Jerusalem Declaration
IDF destroys cross-border Hamas terror tunnel, second in recent weeks
Powerful Iraqi militia leader appears on Lebanon-Israel border infuriating the Lebanese PM who orders him banned from the country
Iran says 'good relations' possible if Saudis cut ties to Israel
In sign of gently warming ties, Bahraini delegation visits Israel
Thousands march in Tel Aviv to protest against Netanyahu, corruption
Iraq Prime Minister Declares Victory Over ISIS
Iraq holds military parade celebrating victory over Islamic State
Japan, US, South Korea to hold missile tracking drill amid North Korea crisis
Top diplomat urged "time is of the essence" for solution in North Korea, U.N. says
7 Times CNN Botched The News In 2017
For Older Venezuelans, Fleeing Crisis Means 'Starting From Zero,' Even at 90
'Bitcoin crash' among 2018 worries for financial markets, Deutsche Bank warns
6.1 magnitude earthquake hits near Fais, Micronesia
5.3 magnitude earthquake hits near Southeast Indian Ridge
5.0 magnitude earthquake hits near Atka, Alaska
Sabancaya volcano in Peru erupts to 27,000ft
Popocateptl volcano in Mexico erupts to 25,000ft
Agung volcano in Indonesia erupts to 17,000ft
Reventador volcano in Ecuador erupts to 14,000ft
California fires: Year around blazes set to become 'the new normal' as Governor blames climate change
Santa Ana winds to further plague California's firefighters into early week
Modern Day Witches Call Theirs 'A Beautiful Way Of Life'
Tracking Bible Prophecy Headlines - 12/9/2017
Security council members push Trump for detailed Mideast peace proposal
Almost unanimously, Security Council rejects Trump's resolution on Jerusalem
France: US excluded itself from peace process
Erekat: no peace talks with US until Trump reneges
Kushner's Peace Faces Tough Recovery After Trump's Jerusalem Bombshell
At UN session on Jerusalem, Nikki Haley says recognition advances peace
U.S. Envoy Nikki Haley Says UN Did More Damage Than Good to Mideast Peace
US remains committed to Mideast peace: Envoy Haley at UN
Defiant Haley chides fuming Security Council members: 'Change is hard' - US envoy says those who use violence show they don't want peace
Despite furor over Jerusalem move, Saudis on board with US peace efforts
Tillerson: 'Status of J'lem not final'
COGAT Mordechai: 'Status quo in Jerusalem, Al-Aqsa maintained'
Egyptian Muslim leader rejects meeting with VP Pence over Jerusalem
Amid Jerusalem Crisis: Top Middle East Adviser Dina Powell Quits White House
Trump calls out Clinton, Bush and Obama on Jerusalem
Trump's Jerusalem Syndrome: Whose End of Days Messiah Does He Think He Is?
Turkey's Erdogan seeks to lead Islamic response on Jerusalem
Russia says Trump's Jerusalem declaration 'defies common sense'
N. Korea condemns 'mentally derange dotard' Trump over Jerusalem
Angry worshipers lash out against Trump across Muslim world
Muslims pray outside White House to protest Trump Jerusalem move
Al Qaeda calls for attacks against US and its allies over Jerusalem policy
Hamas chief: 'Blessed intifada' will continue until 'Jerusalem's liberation'
While Abbas seeks strategy to channel Jerusalem protests, Hamas aims to step in
Abbas vows Palestinian rage will continue: 'We'll never back down'
Israel allows Jerusalem mosque access despite Palestinian 'Day of Rage'
Israel gears up for second day of violent protests over Jerusalem
5,000 Palestinians hold violent protests across West Bank, Gaza over Jerusalem
Palestinian man killed, 300 wounded in West Bank and Gaza rioting over Trump Jerusalem move
Palestinian protesters clash with Israeli troops in West Bank
Thousands protest in Jordan, burn US and Israeli flags
Iranians rally, chant 'Death' to America, Israel
IDF implores Palestinians to ignore extremist calls for violence
Israel to build 14,000 new housing units in Jerusalem
Two Killed After Israel Strikes Hamas Targets in Gaza in Retaliation to Rocket Fire
Hamas says Israel responsible for Gaza escalation as two killed in IAF strike
Third rocket from Gaza explodes in residential Sderot
In Syria's Skies, Close Calls With Russian Warplanes
Trump, Mattis turn military loose on ISIS, leaving terror caliphate in tatters
White House urges Saudis, Yemeni rebels to 'immediately cease hostilities'
US: Yemen should be free of 'the malign influence of Iranian-backed militias'
15 UN peacekeepers killed, over 50 hurt in Congo attack
Senior UN official leaves North Korea after rare visit
North Korea Says U.S. Declared War and Is Trying to Invade With Help From South and Japan
US says it will take steps to press Russia to comply with INF nuclear treaty
The media's Russia probe meltdown: 3 screw-ups in one week
UK, EU hail Brexit breakthrough despite unresolved questions
Venezuela's chronic shortages give rise to 'medical flea markets'
NASA's plan to save Earth from a giant asteroid
6.4 magnitude earthquake hits near Fais, Micronesia
5.7 magnitude earthquake hits near Hihifo, Tonga
Sabancaya volcano in Peru erupts to 25,000ft
Popocateptl volcano in Mexico erupts to 19,000ft
Sinabung volcano in Indonesia erupts to 16,000ft
Agung volcano in Indonesia erupts to 16,000ft
Reventador volcano in Ecuador erupts to 14,000ft
Kanlaon volcano in the Philippines erupts to 11,000ft
See how this early winter storm coated the South in a rare snow
Snow in Atlanta! Flight cancellations spike as storm intensifies
Record Wildfires Ravage California
Shelter life wears on California evacuees awaiting word on homes
California avocados hit with triple whammy of fire, wind and ash
Trump orders federal aid to California as raging wildfires continue to grow
Oklahoma Border Town Leery of Planned Bioterror Test
Details about New Mexico high school shooting gunman, victims emerge
Toronto police reassure public there is no serial killer responsible for waves of disappearances in LGBT community
Sexual harassment becomes a political issue with pitfalls for both parties in 2018
US Democrats could turn harassment crisis into opportunity
Sex scandal storm about to get worse for Congress, amid calls to nix 'hush fund': 'It's coming'
Less Than Half of US Evangelicals 'Strongly Agree' With Core Evangelical Beliefs
Tracking Bible Prophecy Headlines - 12/8/2017
Hezbollah leader: Trump move 'a second Balfour Declaration'
PM Netanyahu on American recognition: 'I told Trump he was making history'
Former US ambassador slams 'heavy breathing' over Jerusalem... critics of Jerusalem decision overreacting. 'This isn't the second coming of Harry Truman recognizing Israel.'
At White House Hanukkah party, Trump celebrates his Jerusalem decision
Celebrating Hanukkah, Trump lauds 'enduring bond' with Israel
Ambassador Nikki Haley says Trump admin. not seeking concessions from Israel after recognition of Jerusalem. 'This was our decision.'
At East Jerusalem enclave, some Jews happier with Trump than with Netanyahu
After Trump speech, Fatah official says Pence 'unwanted in Palestine'
Report: US warns Palestinians not to cancel peace talks with VP Pence
Trump dangles Middle East peace plan to limit Jerusalem outcry
'Who is Trump to determine our future? Jerusalem is Palestinian'
Israel on high alert for 'day of rage,' but no Temple Mount restrictions
Nasrallah: Trump humiliated 1.5 billion Muslims
Iraq militia threatens US forces after Trump Jerusalem move
Putin 'deeply concerned' over US Jerusalem recognition
Erdogan, Putin say US decision on Jerusalem will have negative impact on region
Erdogan speaks to Pope Francis over US Jerusalem move - Both agree that any attempt to change the city's status quo should be avoided
9 out of 11 former US envoys to Israel oppose Trump's Jerusalem declaration
Arabs, Europe, U.N. reject Trump's recognition of Jerusalem as Israeli capital
Europe, Arabs to unite against Israel at UN Security Council
EU vows push to make Jerusalem capital for Palestinians too
Israel strikes Gaza militant posts after rockets fired at Israel: army
Iran-sponsored hackers have targeted Israel, Saudis, Turkey since 2014
Russia says ready for talks with US to try to save arms pact
Syria war: UN rebukes Russia and Iran over evacuations
Chronicler of Islamic State 'killing machine' goes public
World leaders to 're-legitimize' Lebanon's Hariri at Paris talks
In series of tweets, minister says what is happening in Yemen is 'annihilation'
President Putin to visit Egypt next week to discuss expanding ties
Former Argentine president charged with treason over Iran deal
Report: Influx of Russian Oil Rescues North Korean Economy from Sanctions
Russia chides Tillerson over US rhetoric on North Korea
Tillerson says Ukraine is a sticking point in US-Russia ties
Lavrov: US pressure on Russian diplomats and media is unacceptable
'Over 10,000 texts' between ex-Mueller team officials found, after discovery of anti-Trump messages
In year of chaos, Trump's boost to economy can't be denied
Millions would lose mortgage, gift write-offs under U.S. tax bill: study
The richest 1 percent now owns more of the country's wealth since 50 years
Warning: 'They Need The Markets To Implode' To Usher In Cashless System
6.6 magnitude earthquake hits near Fais, Micronesia
6.5 magnitude earthquake hits near Fais, Micronesia
6.2 magnitude earthquake hits near L'Esperance Rock, New Zealand
5.5 magnitude earthquake hits near Fais, Micronesia
5.3 magnitude earthquake hits near Hihifo, Tonga
5.1 magnitude earthquake hits near Lautoka, Fiji
5.0 magnitude earthquake hits near the Kuril Islands
Sabancaya volcano in Peru erupts to 24,000ft
Fuego volcano in Guatemala erupts to 14,000ft
Reventador volcano in Ecuador erupts to 14,000ft
Rare snowfall, frigid temperatures in South and East Texas
Nearly 200,000 people flee homes as fifth wildfire erupts in California
Planned Parenthood under investigation by Justice Department over sale of fetal tissue
Genes linked to homosexuality discovered by scientists
Australian prime minister rushes gay marriage into law
Gay marriage becomes law in Australia; weddings start in Jan
Franken takes swipe at Trump as he quits US Senate - notes 'irony' that man 'who bragged on tape' of assault sits in Oval Office
Commentary: Al Franken isn't sorry
It's an ecumenical celebration of winter festivals in Open Holidays
Most Western Europeans No Longer Believe in Heaven and Hell, Survey Finds
Are Earthlings alone? Half of humans believe in alien life
Tracking Bible Prophecy Headlines - 12/7/2017
Trump recognizes Jerusalem as Israel's capital, starts embassy move
After Jerusalem recognition, Trump signs waiver delaying embassy move
Text of Trump's official proclamation of Jerusalem as capital of Israel
Push by evangelicals helped set stage for Trump decision on Jerusalem
Christian Leaders Warned Trump Against Recognizing Jerusalem As Israeli Capital
Pope Francis Implores Trump To Respect 'Status Quo' On Jerusalem
If I recognize thee, O Jerusalem: What Trump's move means for the region
Trump Move on Jerusalem Stings Shekel on Concerns About Regional Violence
Mexico says will keep its embassy in Israel in Tel Aviv
Czech Republic recognizes pre-1967 Jerusalem as capital of Israel - Moving embassy from Tel Aviv will only be done after negotiations with regional and global powers
Netanyahu sees 'many' nations following US move on Jerusalem
Jerusalem for Dummies: Why the World Doesn't Recognize It as Israel's Capital
The Conflict in Jerusalem Is Distinctly Modern. Here's the History.
Syrian president says Jerusalem to be Palestinian capital
Erekat: No Palestinian state without Jerusalem
Abbas: Jerusalem is the eternal capital of the State of Palestine
While endorsing Israeli Jerusalem, Trump doesn't rule out any of Abbas's demands
Netanyahu says Trump 'bound himself forever' with Jerusalem's history
PM, ahead of US Jerusalem move, hails 'important expression' of Israeli identity
Netanyahu calls Trump's recognition of Jerusalem as Israeli capital 'an important step towards peace'
Trump's Move Frees Palestinians to Focus on Peace, Not Jerusalem
Abbas says Trump's Jerusalem decision ends historic US role as peace broker
Arab, Muslim leaders slam Trump for destroying peace efforts
In battle against Jerusalem recognition, Palestinians united by Al-Aqsa
As Palestinians fume over Trump's acknowledgement of Israeli capital, Ramallah encourages teachers and pupils to rally in protest
Palestinians switch off Christmas lights in Bethlehem in anti-Trump protest
Abbas warns of 'wars without end' following US Jerusalem declaration
Hamas says Trump's Jerusalem decision 'opens the gates of hell'
Hamas head urges new intifada as Palestinians rage against Trump move
Tunisian labor union says Jerusalem decision a 'declaration of war,' calls for protests
Prince Hassan of Jordan: Donald Trump's Jerusalem Move Plays Politics With International Law - and Our Lives
Jordan's king warns: 'denying Islamic rights in Jerusalem will lead to violence'
Iraq demands that US backtrack about Jerusalem
Turkey's Erdogan: Trump's Recognition of Jerusalem Throws Region Into 'Ring of Fire'
Saudi Arabia describes Jerusalem decision as irresponsible and unjustified
Iran 'will not tolerate' Trump Jerusalem 'violation': Rouhani
Iran warns of 'intifada' against Israel
Pro-Iran Iraqi militia says Jerusalem decision could make US troops a target
Pro-Hezbollah newspaper declares 'Death to America'
Trump move on Jerusalem highlights Arab divisions
Palestinian, Muslim Rage Over Trump Recognition of Jerusalem as Israel's Capital Will Be Short-Lived, Senior Former White House Official Predicts
Trump suggests previous presidents lacked courage for Jerusalem policy shift
State, Defense and CIA chiefs all opposed Jerusalem declaration, CNN says
US asks Israel to 'restrain' response to Jerusalem announcement
Global leaders regret, reject Trump recognition of Jerusalem as Israel's capital
Following Trump's declaration, EU doubles down on Jerusalem policy
Secretary-General takes swipe at Trump's recognition of Jerusalem as UN calls for emergency meeting
Turkey's Erdogan says US decision on Jerusalem disregards United Nations
Turkish FM: Announcing Jerusalem is Israel's capital doesn't make it so
IDF deploying reinforcements in West Bank after Trump Jerusalem speech
IDF Launches Surprise Military Drill in Northern Israel
U.S. Says 2,000 Troops Are in Syria, a Fourfold Increase
France says Syrian government obstructing peace talks
UN urges 'humanitarian pause' for Yemen
Trump asks Saudis to lift blockade of Yemen for humanitarian aid
Vandal who left bacon inside mosque gets 15 years in prison
Chinese air force holds drills in 'new routes and areas' near Korean peninsula
Impressive photos of the US and South Korea's massive air drills that should have North Korea on edge
F-35s could assist in intercepting North Korean ICBMs, experiment shows: report
North Korea says U.S. threats make war unavoidable on Korean peninsula
Russian President Vladimir Putin says he'll seek re-election
House rejects Trump impeachment resolution after Dem Rep. Al Green forces vote
Trump: Government shutdown 'could happen' Saturday
Socialism, Capitalism Seen in New Light by Younger Americans
California Bill in the Works to Banish Gasoline Cars by 2040
5.5 magnitude earthquake htis near Luwuk, Indonesia
5.3 magnitude earthquake hits near Khuzdar, Pakistan
5.1 magnitude earthquake hits near Thang, India
5.1 magnitude earthquake hits near Pipalkoti, India
Seismologists worried by tremors in DR Congo
Sabancaya volcano in Peru erupts to 25,000ft
Klyuchevskoy volcano on Kamchatka, Russia erupts to 17,000ft
Sinabung volcano in Indonesia erupts to 16,000ft
Fuego volcano in Guatemala erupts to 15,000ft
Reventador volcano in Ecuador erupts to 13,000ft
California faces worst-ever Santa Ana wind risk
Wildfires are turning Southern California into embers and ash
California Fires Enter the Heart of Los Angeles
Southern California wildfires force mass evacuations in Los Angeles
Genetic tool that can doom a species under UN review
Flu cases double last year's total, CDC says
New 3D Printed Organ Models Don't Just Look Like Real Organs, They Feel and React Like Them Too
Will GOP Congress Fund 'Humanized Mice' Made From Aborted-Baby Organs?
Sweden: Migration responsible for 300% increase in HIV cases
World AIDS chief warns of risk for Africa's child brides
Same-sex marriage legalised in Australia as Parliament passes historic law
Clerk Kim Davis denied his right to marry another man. Now he's going to run for her office.
Seven female Democratic senators call on Al Franken to resign over sexual misconduct accusations
A Democratic Chorus Rises in the Senate: 'Franken Should Resign'
Tracking Bible Prophecy Headlines - 12/6/2017
Despite Arab leaders' warnings, Trump intends to announce Jerusalem embassy move
Trump to recognize Jerusalem as capital, plan embassy move, White House confirms
Trump to recognize Jerusalem as Israel capital, upending decades of US policy
White House: Jerusalem embassy move a 'recognition of reality'
Ten reasons for recognizing Jerusalem as the Capital of Israel
US to recognise Jerusalem as Israel's capital in world first
TV: Netanyahu and aides were 'active partners' with Trump team on Jerusalem move
Putin tells Abbas he supports talks on Jerusalem
Flashback: Moscow surprisingly says west Jerusalem is Israel's capital
For Abbas, come hell or intifada, Jerusalem is the hill to die on - he is leading the charge and will be the one directing violence if the street explodes
US officials: Trump's Jerusalem endorsement may include two-state support
MK Zoabi: 'J'lem capital of Palestinian state, we will keep fighting for that'
Trump Is Bringing Bloodshed, Not Peace, to Jerusalem
Trump phones Sissi on Jerusalem moves as Abbas rallies world to intervene
Saudi king to Trump: Jerusalem embassy move a 'dangerous step'
Saudi King tells Trump: any declaration on Jerusalem will harm peace negotiations
U.S. Issues Travel Warning for Jerusalem's Old City, West Bank Amid Embassy Row
Prepare for violence, US Consulate in Jerusalem warns ahead of Trump embassy announcement
Liberal US Jews blast Trump's expected Jerusalem declaration
Why would moving the US embassy to Jerusalem be so contentious?
Trump's Jerusalem Decision: Palestinians Declare Three 'Days of Rage' Across West Bank; Arab World Outraged
Palestinians burn pictures of Trump as Israel braces for violent protests
Middle Eastern Allies Threaten Trump Over Jerusalem Announcement
Turkey president Erdogan tells Trump declaring Jerusalem Israel's capital is a 'red line' for Muslims
War with Iran's proxies looming, Israel's US envoy warns
Iran asks Muslims to disrupt Israeli ties in region
'More countries not only willing, but eager to embrace Israel,' says Dore Gold
Palestinian Authority Faces Massive Cut in US Aid as Taylor Force Act Targeting Terror Payments Passes House Vote
Israel Forced to Cancel Dead Sea Scrolls Exhibit due to Palestinian Claim
By Joining US-Led Energy Project, Israel Further Expands Newly-Flourishing Ties With African Nations
Greece, Cyprus, Italy, Israel sign MoU for East Med gas pipeline
Putin Vows to Rebuild Christian Syria, Restoring Churches and Bringing Refugees Home
A message to Putin: No calm in Syria as long as Iran calls the shots
Iraq accused of violating due process for ISIS suspects
Islamic terror plot to assassinate British PM Theresa May thwarted, report says
Fatal Flood Leaves Saudis Asking When Their Prince Will Deliver
UAE announces new Saudi alliance that could reshape Gulf relations
It's Official: Lebanese Prime Minister Not Resigning After All
The Strange Case of Lebanon, France, and a Prime Minister's Unresignation
'No One Is Safe': Violence Soars In Yemen After Death Of Former Dictator
Killing of Ali Abdullah Saleh changes dynamics of Yemen's civil war
Mattis: Yemen humanitarian situation likely to worsen with Saleh death
Houthis 'murder 200 prisoners' and spread forces across Yemen capital
US official on Saleh's death: 'Iranian regime exploiting Yemen war'
Iran FM says US travel ban 'sad!'
Mueller deputy praised DOJ official after she defied Trump travel ban order: 'I am so proud'
Team Obama attempted 'stealth coup' by undermining Trump
Why Democrats Don't Want To Talk About Flynn's First Meeting With The Russians
Dem says he will force House vote on impeachment Wednesday
The Democrats' Dangerous Obsession With Impeachment
Inside China's Big Tech Conference, New Ways to Track Citizens
World's first 'living tattoo' could be a wearable device in the future
Airlines Are Physically Restraining More Drunk and Unruly Passengers
How the law responds when emoji are the weapon of choice
North Korea crisis: UN political chief in rare visit to Pyongyang
'The threat is very real': Millions in Tokyo to take part in North Korean nuclear attack exercise
U.S. B-1B bomber flies over Korean peninsula during military drills
To counter North Korea, South Korea seeks weaponized drones, report says
The Military Is Using Falcons to Build a Drone Killer
5.1 magnitude earthquake hits near Kirakira, Solomon Islands
5.1 magnitude earthquake hits near Tobelo, Indonesia
5.0 magnitude earthquake hits near Hotaka, Japan
5.0 magnitude earthquake hits near Salcedo, Philippines
Klyuchevskoy volcano on Kamchatka, Russia erupts to 17,000ft
Fuego volcano in Guatemala erupts to 15,000ft
Reventador volcano in Ecuador erupts to 14,000ft
Southern California hit with worst Santa Ana winds in a decade
Wildfires raging in Southern California cap most destructive season in state history. Here's why it's so bad
Southern California fires growing quickly, forcing thousands to evacuate
Pollution wipes out the benefits of exercise, study suggests
Doctor designs a 3D-printable device that helps people end their life
UN warns of drug-resistant germ risk brewing in nature
Gates Foundation Manipulated United Nations Over Genetically Modified Mosquitoes, Gene Drives
Genetically mutated rats could be released in Britain to solve rodent problem
Russia banned from 2018 Winter Olympics over state-sponsored doping
Where Silicon Valley Is Going to Get in Touch With Its Soul - hippie hotel in Big Sur, Calif., has reopened with a mission to help technologists who discover that "inside they're hurting."
Austria's supreme court paves way for same-sex marriage from 2019
Supreme Court sounds skeptical of Colorado baker's refusal to make a wedding cake for gay couple
If the baker wins Supreme Court wedding cake case, will faith-based discrimination be legal?
The 3 Western plagues: Post-God, Post-national, Post-family
Tracking Bible Prophecy Headlines - 12/5/2017
No decision on embassy move to Jerusalem before deadline - White House
Trump missing embassy waiver deadline by a few days is no big deal, experts say
US embassies said to gird for protests over Trump Jerusalem moves
Defense minister unmoved by threats of violence over Jerusalem recognition
Lieberman: Trump has 'historic opportunity to rectify injustice' with Jerusalem recognition
Jerusalem mayor, outside White House, pleads with Trump to move the embassy
Saudi Arabia warns of Jerusalem embassy impact as Trump delays announcement
Europe rattled Trump may recognize Jerusalem as Israel's capital
French president supposedly urges Trump not to act on Jerusalem. Trump heard something different.
Ex-Israeli ambassadors urge Trump's envoy: U.S. must not unilaterally recognize Jerusalem as capital
Turkey says recognizing Jerusalem as capital would cause catastrophe
Recognizing Jerusalem as Israel's capital is 'naked aggression,' Islamic nations warn Trump
Muslim nations call for summit if Trump recognizes Jerusalem
'Kiss of death' to two-state solution if Jerusalem declared Israel capital: PLO envoy
Mum on peace plan, Kushner leaves everyone guessing, or scratching heads
Hamas Demands PA Prime Minister Resign, as Palestinian Unity Deal Crumbles
Israel-Europe Gas Pipeline Deal to Be Signed This Week
Israel And U.S. Hide Names Of Companies Supporting Israeli Settlements
Islamic Jihad still planning to avenge deaths of members killed in tunnel
Syrian media says Israel struck near Damascus for second time in days
Israel Strikes Assad Regime Military Target in Syria, Foreign Media Reports
Report: Israel attacks military research center in Syria
Satellite shows aftermath of alleged Israeli strike on Iranian base in Syria
5 rockets launched from Sinai, but siren may have malfunctioned - IDF
UK foreign aid money 'diverted to extremists' in Syria
Iraqi Kurds still love US despite its opposition to Kurdish independence, says Kurdish leader
Russia provides air cover for Kurdish militia in Syria
UN, France to hold international meeting to support Lebanon
Yemen's Ex-President Killed as Mayhem Convulses Capital
US Supreme Court allows full enforcement of Trump travel ban
A bold new legal defense for Trump: Presidents cannot obstruct justice
Mueller's Credibility Problem - The special counsel is stonewalling Congress and protecting the FBI
Mueller to invite criticism by revealing taxpayers' tab for Russia investigation
Pelosi slammed by GOP for calling tax bill 'Armageddon'
Dow hits record as investors bet on tax cuts
Could Israel Become a Hub for Bitcoin and Other Cryptocurrency?
11th Hour Upset to Brexit Deal Complicates Life for Theresa May
UN political affairs chief to visit North Korea this week
'We're Getting Close to a Military Conflict' With North Korea, Sen. Graham Says
5.3 magnitude earthquake hits near Naisano Dua, Indonesia
Sheveluch volcano on Kamchatka, Russia erupts to 33,000ft
Popocateptl volcano in Mexico erupts to 24,000ft
Klyuchevskoy volcano on Kamchatka, Russia erupts to 20,000ft
Fuego volcano in Guatemala erupts to 14,000ft
Reventador volcano in Ecuador erupts to 14,000ft
Albania sends in military rescue as heavy rains trigger huge floods
Flu-pocalypse? 2017 flu season could be worse, vaccine not as effective, expert warns
Health experts: This year's flu vaccine only 10% effective
Same-Sex Couples Don't Get the Same Marriage Benefits as Heterosexuals in Texas
In wake of Weinstein, men wonder if hugging women still OK
Red Cross Demands Branches Remove Crucifixes to Be More Secular
Design (But Not Design) Is the New Unifying Principle of Biology
Tracking Bible Prophecy Headlines - 12/4/2017
Kushner: Israeli-Palestinian peace needed for wider Middle East stability
Jared Kushner at Saban Forum: Israel needs peace with Palestinians before it can form alliance with Arab states
Klein: Six Reasons Jared Kushner is Dangerously Delusional on the Middle East
Is Trump eyeing a plan to expand a Palestinian state into Sinai?
Trump Mulling Tripling the Size of Gaza to Create Palestinian State in Sinai
Talk of a Peace Plan That Snubs Palestinians Roils Middle East
Arab League warns Trump against recognizing Jerusalem as Israeli capital
Foreign ministers of Jordan, Egypt warn US of recognizing Jerusalem as Israel's capital
Jordan begins diplomatic offensive ahead of Trump move on Jerusalem
Grand Mufti of "Palestine", says recognizing Jerusalem as Israel's capital is an attack on Muslims
Top PLO official: Trump will sow an ethnic conflict if he declares Jerusalem to be Israel's capital
Saudi Arabia proposes Abu Dis instead of J'lem as Palestinian capital
Report: Saudi Arabia to abandon PA in favor of Israel
Saudis move toward Netanyahu's vision on the Palestinians
Palestinian minister calls for emergency meeting of Arab League over Jerusalem
Abbas warns world leaders over Trump's recognition of Jerusalem
Abbas on diplomatic blitz to prevent US embassy move to Jerusalem
Report: US Quietly Taking Major Steps Toward Moving Israeli Embassy
US national security adviser 'not sure' if Trump will move embassy
IDF declares the area around Gaza a closed military zone
Rocket alert siren blares in Golan
Mortar shell fired from Syria toward Israeli Golan Heights
Attack on Iranian base in Syria emphasizes red lines inflexible
A new western front against Israel will open if Iran comes into Syria
Netanyahu urges US to 'seize the opportunity' of Trump's decertification of Iran deal
PM likens Iran to Nazi Germany in its 'commitment to murder Jews'
Iran and Hamas Test Limits of Israel's Patience
US pulls out of UN migration pact, calls it 'inconsistent' with Trump's agenda
Golan ISIS threat looms large over Israel and Syrian rebels
Help Assad or Leave Cities in Ruins? The Politics of Rebuilding Syria
Bloody Battles Waged On The Streets Of Yemen's Capital, As Alliances Appear To Shift
Yemen's Houthi group says fires missile toward Abu Dhabi nuclear reactor
U.A.E. Denies Yemen Rebels Fired Missile at Abu Dhabi Nuclear Plant
Mattis seeks more cooperation with Pakistan on terror fight
Germany offers money for migrants who go back home
North Korean nuclear tests sickening residents with 'ghost disease,' defectors say
Cathay Pacific not changing routes despite crew's suspected sighting of North Korean missile test
Senator: It's time for US military families to leave SKorea
US, South Korea kick off largest-ever joint air drill
North Korea says US-South Korea military drills drive them to 'brink of a nuclear war'
US mulls west coast missile defense locations amid North Korea nuclear threat
Future wars may depend as much on algorithms as on ammunition, report says.
'Bomb on board' Wi-Fi network causes flight to be diverted
Trump tweets about Russia probe spark warnings from lawmakers
Feinstein: Senate Russia probe building obstruction case against Trump
Holder, Comey fight Trump's FBI slam: 'Not letting this go'
Trump lawyer takes blame for Flynn tweet: 'I did not mean to break news'
Mueller aide fired for anti-Trump texts now facing review for role in Clinton email probe
Trump reloads on FBI's Clinton email probe, after reports of 'tainted' anti-Trump agent
New documents reveal FBI's Clinton cover-up
U.S. allies fret as 'guillotine' hangs over Tillerson
U.K.'s May Fighting Fires at Home as EU Brexit Deadline Looms
Brexit impact on UK pharma industry to be investigated
Fear of missing out keeps investors in stocks despite risks
Enter the 'petro': Venezuela to launch oil-backed cryptocurrency
Venezuela creating digital currency amid financing crisis
'The Woebot will see you now' - the rise of chatbot therapy
Facebook and Google Will Be Investigated for Possible 'Disruption' of Australia's News Media
China's Top Ideologue Calls for Tight Control of Internet
Apple, Google CEOs Bring Star Power as China Promotes Censorship
Safe Spaces Are an Answer to the Ever-More-Hostile Internet
Movie theaters fight streaming by assaulting the senses
6.0 magnitude earthquake hits near Bahia de Caraquez, Ecuador
5.7 magnitude earthquake hits near L'Esperance Rock, New Zealand
5.5 magnitude earthquake hits the Vanuatu region
5.1 magnitude earthquake hits the Central Mid-Atlantic Ridge
Sabancaya volcano in Peru erupts to 27,000ft
Reventador volcano in Ecuador erupts to 14,000ft
A cyclone called Ockhi - why this is such an unusual storm
Philippines launches probe into dengue vaccine scare
UN voices alarm about spread of HIV in Egypt amid social stigmas
Australian MP proposes to gay partner in parliament
Ultra-Orthodox rabbis call for boycott of London Jewish cultural center for hosting LGBTQ events
MSNBC's Joy Reid apologizes for 'insensitive' LGBT blog posts
Los Angeles, NYC, London chase growing mass of sex cases
Billy Baldwin slams Trump's 'hypocrisy' on addressing sexual misconduct allegations
Teen in California admits to molesting "upwards of 50 children," police say
Nazis Take Anger Over Kate Steinle Verdict to White House, Where They Are Outnumbered By 'Antifa'
Tracking Bible Prophecy Headlines - 12/3/2017
Trump's plan could be Jerusalem as capital but embassy in Tel Aviv
Palestinians to Kushner: Peace process ends if Trump backs Israel on Jerusalem
Abbas launches diplomatic campaign to stop Jerusalem recognition
Abbas adviser: 'World will pay the price' for any change in Jerusalem's status
Jordan's King Abdullah Warned U.S.: Moving Embassy Could Strengthen Mideast Terror Groups
State Dept. told to plan for potential protests after Jerusalem embassy announcement
Trump recognition of Jerusalem as Israeli capital would fuel violence: Arab League
Islamic Jihad: Arab League undermining anti-Israeli 'resistance'
Hamas vows renewed 'intifada' if US recognizes Jerusalem as Israeli capital
Hamas accuses Palestinian Authority of blocking reconciliation
Barak: Netanyahu government's 'whims and illusions' threaten Israel's future
Tens of Thousands of Israelis Join 'March of Shame' Against Netanyahu in Tel Aviv
After reported Israeli strike, PMO issues video of Netanyahu warning to Iran
With reported airstrike, Israel puts Syria, and Iran, on notice
Lebanese TV: Israel used Jericho missiles in Syria, one was downed by Russians
Arab media: 12 Iranians killed in 'Israeli strike' in Syria
Israeli Attempts to Kick Iran Out of Syria Could Escalate Into War
US 'has reassured Israel it won't abandon Syria to Iran'
CIA director warns Iran not to attack US interests in Iraq
Iran: We have established 'resistance cells' across Middle East
Saudi FM assails Tehran: 'They've gotten away with murder' around the world
Iran-backed rebels clash with former ally in Yemen's capital
CIA chief Pompeo says he warned Iran's Soleimani over Iraq aggression
Two mass graves 'with bodies of 40 children' found in Yazidi district of Iraq
Lebanon's Hariri says Damascus wants him killed
Egypt massacre in Sinai may point to an even more bloody IS
ISIS Holiday Horror, 'Christmas Blood' Attack Warnings Must Be Taken Seriously: Security Expert
Turkey's Erdogan says U.S. courts cannot put Turkey on trial
US sends F-22s to join hundreds of fighters for North Korea war games
H.R. McMaster: Potential for war with North Korea increases 'every day'
Russia Is Preparing for North Korea War as Tensions Rise, Says Putin's Top Security Adviser
High-Level Contacts Between North Korea and Iran Hint at Deeper Military Cooperation
Earthquake detected near North Korea nuclear site
U.N. council to meet on North Korea rights abuses, nuclear program in December
Pope: possessing nuclear weapons 'irrational'
Trump says he has nothing to fear from Flynn, then stokes new controversy with tweet
Experts Say Trump Tweet Provides Ammo For Obstruction of Justice Case
Trump insists there was 'no collusion' with Russia as Michael Flynn guilty plea fails to show a smoking gun
ABC News suspends reporter for 'serious' error on Flynn
Top FBI official assigned to Mueller's Russia probe said to have been removed after sending anti-Trump texts
Full Moon Sunday Kicks Off 'Supermoon Trilogy,' Including a Lunar Eclipse
5.1 magnitude earthquake hits near Bukavu, Democratic Republic of the Congo
5.1 magnitude earthquake hits near Kerman, Iran
5.0 magnitude earthquake hits near Raoul Island, New Zealand
Sabancaya volcano in Peru erupts to 26,000ft
Popocateptl volcano in Mexico erupts to 24,000ft
Reventador volcano in Ecuador erupts to 14,000ft
Agung volcano in Indonesia erupts to 13,000ft
Mount Agung eruption in Indonesia; GoPro captures breathtaking view of Earth from space
'Unprecedented': At least three states drenched as wild weather continues in Australia
Obama laments lack of U.S. climate leadership in Paris
Smoked pot and want to enlist? Army issuing more waivers
San Diego opens giant tent to contain hepatitis outbreak
Police arrest woman in Tanzania over video of same-sex kiss
Pelosi calls on Nevada Democrat to resign over sexual misconduct claim
Obama calls for more women in power as 'men seem to be having problems'
Ex-Google exec on his artificial intelligence church: What is created 'will effectively be a god'
Tracking Bible Prophecy Headlines - 12/2/2017
UN marks Palestine Day with fresh slew of resolutions condemning Israel - calls on Israel to give Golan Heights back to Syria
Declaring Israel's Actions in Syrian Golan, East Jerusalem 'Null and Void', General Assembly Adopts Six Resolutions on Palestine, Middle East
UN General Assembly votes overwhelmingly to condemn Israel's claim to an undivided Jerusalem
Trump likely to recognize Jerusalem as Israel's capital next week
Inside the Trump administration debate over declaring Jerusalem to be Israel's capital
Palestinians warn of violence if Trump recognizes Jerusalem as Israel's capital
'Trump recognition of Jerusalem is playing with fire'
Trump May Move U.S. Embassy In Israel To Jerusalem. Here's Why That Matters.
Trump gets until Monday to decide on moving embassy to Jerusalem
In DC, Barak says moving the embassy won't be 'a consequential event'
Flynn timeline: It all began with a UN resolution condemning Israeli settlements
Kushner reportedly told Flynn to contact Russians over anti-Israel UN resolution
Flynn pleads guilty to lying to FBI, is cooperating with Mueller
Flynn prepared to testify Trump directed him to contact Russians: ABC
If Flynn Is Small Fry, Who's the Bigger Fish in Mueller's Net?
What the Flynn Plea Means - There's less to the news than meets the eye
Flashback: State Department has 'no problem' with Trump team's Russia contacts
Leon Panetta: It's a 'Stretch' to Say Trump Team Broke Law With Russian Contacts
Fired FBI chief posts a biblical verse: 'Let justice roll down like waters,' says Comey as Flynn pleads guilty
Stocks close lower after Michael Flynn report sends Wall Street on wild ride
Plans for new Samarian city leaves left fuming
German government refuses to certify Dead Sea scrolls belong to Israel
Hamas leader said to arrive in Cairo for talks on prisoner swap with Israel
Worshippers pack Egyptian mosque a week after massacre
Israel Struck Iranian Military Base Near Syria's Damascus, Reports Say
Iran, Russia Sign Deal On Sale Of Iranian Oil To Global Markets
Russia receives 1m barrels from Iran in 'oil for goods' deal
US firms push Washington to restart nuclear pact talks with Riyadh
Why Saudi Prince bin Talal's 'friends' have abandoned him
Lebanon will only survive if Hezbollah disarms: Saudi minister
Lebanon's Hariri says Damascus wants him killed
Gruesome ISIS video purports to show Syrian pilot burned alive
Ravaged by Cholera, Yemen Faces 2nd Preventable Scourge: Diphtheria
Russia pursuing plans for 'independent internet'
Kremlin says understands why Russian parliament wants to ban US media
Russia calls US threat to destroy North Korea a 'bloodthirsty tirade'
North Korea holds mass celebrations for latest missile test
UN Security Council to hold ministerial meeting on N. Korea
N Korea threat prompts Hawaii nuclear siren test
Trump's Tweets Manage a Rare Feat: Uniting Britain, in Outrage
All You Need to Know About Bitcoin's Rise, From $0.01 to $11,000
Voyager 1 spacecraft thrusters fired up for first time since 1980
5.1 magnitude earthquake hits near Shizunai, Japan
Popocateptl volcano in Mexico erupts to 28,000ft
Sabancaya volcano in Peru erupts to 25,000ft
Sinabung volcano in Indonesia erupts to 16,000ft
Turrialba volcano in Costa Rica erupts to 11,000ft
Agung volcano in Indonesia erupts to 18,000ft
More Bali Flights Canceled on Forecast of Volcanic Ash
Could Mount Agung cause global cooling effects lasting for years?
India: Cyclone Ockhi may bring rare rain to Gujarat; Eastern coast on alert for new threat next week
World's longest-lasting rainbow: 9-hours long meteorological phenomenon offers visual treat
First baby from a uterus transplant in the US born in Dallas
Anglican Minister Urges Prayers for Prince George to Be Gay
Supreme Court's cake case pits gay rights versus Christian faith
Pamela Anderson: Weinstein's Accusers Knew What They Were 'Getting Into' by Going to Hotel Rooms Alone
Tracking Bible Prophecy Headlines - 12/1/2017
US officials: Trump mulls declaring Jerusalem Israel's capital - may delay embassy move another six months
US embassies told Trump to declare Jerusalem capital
In rare public remarks, Kushner to discuss peace push at DC confab
Jerusalem ignores the UN's forgotten partition plan of 2012 at its peril
Mortar barrage fired at IDF on Gaza border, in retaliation for destroyed tunnel
IDF carries out fresh Gaza airstrikes, but says not looking for escalation
Man stabbed to death in apparent terror attack was IDF soldier
Security forces attacked during terrorist's home demolition
IDF: Settlers attacked during West Bank hike, shoot Palestinian dead
Renewed clashes between settlers, Palestinians following fatal shooting
Abbas calls killing of Palestinian a 'cowardly move'
Abbas demands international protection for Palestinians after West Bank shooting
Britain PM: Palestinian incitement, Israeli settlement construction must stop
Netanyahu to tell EU next month: Tell your people what Israel provides
The greatest Jewish crisis: Growing estrangement from Israel
Jordan says replacing Israeli envoy not enough to mend ties
Argentina sets annual memorial day for Israeli embassy bombing
Israeli Billionaire's $10b Dollar Lawsuit Against Soros Frozen by Judge
Israel, NATO sign agreement to share classified information
Myanmar says Israel signed new military contract, then quickly denies it
In Snub to U.S., Russia and Egypt Move Toward Deal on Air Bases
Russia: Egypt Will Allow Us to Deploy Military Planes on Its Soil
Russia already preparing military withdrawal from Syria
US-led coalition says its strikes have killed 800 Iraqi and Syrian civilians
Turkish plane makes Sudan emergency landing after bomb scare
Turkey Rejects "Moderate Islam"
Erdogan knew of alleged Iranian scheme to evade sanctions via Turkey, court told
Citing mounting public discontent, Ahmadinejad lashes out at Khamenei
New international report reveals Qatar ties with terrorism still deep
Hezbollah emerges a winner from Mideast turmoil, alarming foes
Lebanese PM decries Hezbollah's involvement in region's wars
Hariri: Lebanon no longer tolerates Hezbollah's intervention in the Gulf
The Political Crisis in Lebanon: An Opportunity to Strengthen Israeli-Saudi Cooperation Against Iran
Houthi militias attack southern Saudi border
Iran Designed and Built Missiles Fired at Saudi Arabia From Yemen
What the recent political shakeup in Saudi Arabia means for global terrorism funding
Why are the Ritz detainees being released after settlement
Mideast funds positive on Saudi Arabia after corruption crackdown
Oil Producers, Led by Saudi Arabia and OPEC, Extend Cuts
OPEC Leader Cites 'New Optimism' With Oil Prices on the Rise
Taliban, disguised in burqas, attack agriculture college in Pakistan
Theresa May to outline post-Brexit vision for UK role in Middle East
Trump trip to UK reportedly pushed off after anti-Muslim tweet dust-up
Britain furious, Trump unapologetic as fallout swells from anti-Muslim videos
State Dept. Warned That Trump's Anti-Muslim Tweets Could Endanger Embassies: Report
U.S.-Russia Relations Are in 'Disgusting' Condition, Medvedev Says
Russia opposes further isolation of North Korea
Mattis: Diplomacy with North Korea hasn't failed
Satellite photos show North Korea apparently prepping to reuse launch site
Could North Korea's nuclear-tipped missile actually reach entire US?
North Korea Ships Chemical Weapons to Syria: Nukes Next?
Tillerson enjoys job, has work to do: State Dept, after rumors of firing
US officials confirm Trump planning to oust Tillerson
Trump to replace Tillerson with Pompeo: Report
State Deparment says rumors of Tillerson firing 'not true'
White House releases 'explosive' tally of green cards issued in 'chain migration'
Immigrant deported multiple times found not guilty in slaying of Kathryn Steinle
Trump calls Kate Steinle verdict 'disgraceful,' says 'no wonder' people are 'angry with illegal immigration'
Hannity: 'It Was San Francisco's Sanctuary City Policies That Killed Kate Steinle'
Colorado girl, 10, hanged herself after suspected bullying incident caught on camera, family says
Liberal CNN publishes column asking to ban the term 'fake news'
Global press freedom plunges to worst level this century
Google, Facebook and Drudge: What the new titans of media mean for America
Dow scores biggest gain since March to pass 24,000 on tax-cut hopes
Forty years of Meteosat - ESA's first Earth observation satellite
China launches remote sensing satellites in multiple launches
Japan may join U.S. space project in quest to achieve manned moon landing
6.0 magnitude earthquake hits near Finschhafen, Papua New Guinea
Shallow 6.0 earthquake strikes eastern Iran, causing damage
5.4 magnitude earthquake hits near Pangai, Tonga
5.2 magnitude earthquake hits the Southeast Indian Ridge
5.1 magnitude earthquake hits near Kerman, Iran
5.0 magnitude earthquake hits near Kerman, Iran
5.0 magnitude earthquake hits near Tadine, New Caledonia
5.0 magnitude earthquake hits near Saumlaki, Indonesia
5.0 magnitude earthquake hits near Bukavu, Democratic Republic of the Congo
5.0 magnitude earthquake hits near Ohonua, Tonga
4.1-magnitude earthquake hits Delaware, rattling windows as far as D.C.
Sabancaya volcano in Peru erupts to 24,000ft
Popocateptl volcano in Mexico erupts to 23,000ft
Agung volcano in Indonesia erupts to 18,000ft
Fiery Mount Agung is just one of 127 active volcanoes in Indonesia
Reventador volcano in Ecuador erupts to 14,000ft
Sinabung volcano in Indonesia erupts to 11,000ft
Melbourne weather: Lives at risk as Victoria braces for worst floods in decades
Study: Satellites Show No Acceleration In Global Warming For 23 Years
Spain, Portugal struggle with extreme drought
Trump donates third quarter paycheck to battling opioid epidemic
Health worker firings spark debate on mandating flu vaccine
Man claims he contracted eye-eating parasite from amusement park water ride
Abortion issue powerful enough to swing Senate race in Alabama
HIV denial movement fuels Russian epidemic
Trump leaves out LGBT community in World AIDS Day speech
Russia signals rainbow flags tolerated at World Cup
Matt Lauer's out at NBC. Here's what would make this a true watershed moment, America
Click here to retun to "Tracking the Birth Pangs" page.