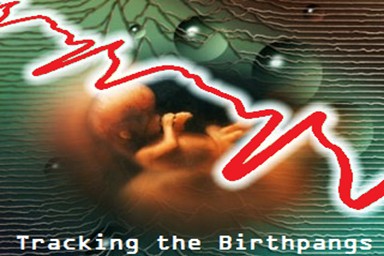 August 2018 Headlines
"Tracking Bible Prophecy" headlines can also be found on
Facebook
Tracking Bible Prophecy Headlines - 8/31/2018
Rollout of Trump administration's peace deal 'not imminent,' US Ambassador to Israel David Friedman says
Palestinian Leader Abbas to Challenge Trump's 'Deal of the Century' at UN General Assembly
As Abbas appears to soften peace demands, PA officials say his views unchanged
Report: US to announce halt to all UNRWA funding within weeks
PA: We will fight Trump's threats
Sara Netanyahu, wife of Israel's PM, suspected of receiving bribes, police say
UN warns of fresh Israel-Lebanon war as peacekeeping mandate renewed
Liberman: Agreements on ending Syrian civil war don't apply to Israel
Satellite photos said to show new Iranian missile factory in Syria
UN Fears Chemical Weapons in Syria Battle With '10,000 Terrorists'
UN Syria envoy urges evacuating Idlib civilians
Russian navy to hold drills off Syria as Idlib offensive looms
Decade-old interrogation of Iraqi cleric shows Iran's part in killing US troops
IAEA says Iran continuing to meet nuclear obligations
Iran: Honoring nuclear deal isn't our only option
French call for more Iran negotiations "bullying and excessive" - Iran foreign ministry
Iran official calls upset citizen 'ignorant' for bringing up economic decline
Clashes escalate in Libya's capital, killing 26
Egypt's Sissi appoints first-ever Christian woman as governor
Dutch anti-Islamist calls off Mohammad cartoon contest after death threats
Japan's military seeks record spending to reinforce N.Korea missile defenses
Inside the Swedish military presence on Gotland, the most strategic island for defense against Russian aggression
Venezuela's Neighbors Join Forces to Contain Crushing Flow of Refugees
Dem rep warns immigration officers following 'illegal' Trump orders: 'You will not be safe' post Trump
Trump: FBI must start doing its job right or 'I'll get involved'
A meticulous legal mind: Democrats' hunt for dirt on Kavanaugh backfires
Trump rages against fake everything
Head of California Democratic Party calls for In-N-Out boycott over GOP contribution
Commentary: It Shouldn't Be, but Socialism Is Back on the American Agenda
Trump Says He Will Pull U.S. Out of World Trade Organization 'If They Don't Shape Up'
Argentina Hikes Interest Rate To 60 Percent In Bid To Halt Currency's Fall
Facebook risks being dragged into war crime trials, UN warns
Useful or creepy? Machines suggest Gmail replies
5.6 magnitude earthquake hits near Ile Hunter, New Caledonia
5.2 magnitude earthquake hits near Abepura, Indonesia
5.2 magnitude earthquake hits near Tadine, New Caledonia
5.1 magnitude earthquake hits near Morfovounion, Greece
Sabancaya volcano in Peru erupts to 21,000ft
Sangay volcano in Ecuador erupts to 19,000ft
Fuego volcano in Guatemala erupts to 15,000ft
Ebeko volcano in the Kuril Islands erupts to 15,000ft
Reventador volcano in Ecuador erupts to 14,000ft
Turrialba volcano in Costa Rica erupts to 12,000ft
Nevado De Chillan volcano in Chile erupts to 12,000ft
Sakurajima volcano on Japan erupts to 10,000ft
Super Typhoon Jebi to threaten Japan with damaging winds, flooding next week
Tropical Storm Miriam Forecast to Miss Hawai'i
Tropical storm expected soon in Atlantic; Hurricane Norman winds hold steady at 150 mph
Tropical threat may develop close to Florida while eastern Atlantic springs to life
Tropical wave forecast to move into Gulf next week
Puerto Rico lacked disaster planning, communications strategy, hurricane study found
Carr Fire in Northern California now fully contained, fire officials say
More than 200,000 teens had plastic surgery last year, and social media had a lot to do with it
Franklin Graham on America's Record-Setting STD Numbers: 'Sin Always Has a Cost'
Navy drag queen 'Harpy Daniels' is serving looks - and the country
Australia's Catholic Leaders Reject Call to Report Sex Abuse Heard in Confessions
Tracking Bible Prophecy Headlines - 8/30/2018
Abbas calls for international peace conference
In contrast to Trump, US envoy says Israel won't pay high price for embassy move
U.S. Ambassador Friedman: Rebuilding Gaza Without Abbas Is 'Tremendous Prize' for Hamas
US slams Abbas for trying to torpedo Gaza ceasefire deal
Why is Abbas staunchly opposed to a possible Israel-Hamas ceasefire deal?
Greenblatt: PA should be part of the solution in Gaza
Agencies warn Trump's latest aid cuts already hitting Palestinians hard
Hamas leader: We'll fire hundreds of rockets at central Israel if talks fail
Abbas spoke with Egyptian president about internal Palestinian conflict
Palestinian President Abbas' Health Seriously Deteriorating, Report Says
Amid health woes, Abbas said to suffer memory loss, cut work day to 2 hours
Abbas pans Israel's 'racist, apartheid' nation-state law
Nearly half of US Jews don't identify with organized religion, study finds
PLO: Court-sanctioned settler land seizure is a war crime
Jordan PM who signed Israel peace deal: Haifa should be taken by force if we can
UN rights chief: Vowed US cuts wouldn't be 'fatal' to office
Iran accuses Washington of bullying even US allies
Top Iran general claims regime could inflict 'heavy damage' on US in war
Israel renews threat to hit Iran targets in Syria after cooperation deal inked
Israel says it will keep hitting Iran, as Tehran says it's staying in Syria
Netanyahu warns Israel's enemies at nuclear center's ceremony
Iran hits back at 'warmonger' Netanyahu for warning at nuclear site
Saudi FM: Iran deal is 'too weak'
Iran's Supreme Leader: Europe Can't Save Nuclear Deal, Tehran May Abandon It
Iran's Khamenei says Europe cannot save nuclear deal, help economy
More Iranians 'buying' passports in other countries to evade US travel ban, sanctions
Kahlon and Mnuchin form joint U.S.-Israel team to enforce Iran sanctions
Iran's Zarif makes surprise visit to Turkey ahead of Syria offensive
Russia warns U.S. against 'illegal aggression against Syria'
Russia Again Claims Syrian Rebels Preparing Chemical Attack, West Will Use as Cause for Strike
Russia Calls to 'Liquidate' Militants in Syria's Idlib
Syria's Idlib province at risk of 'humanitarian catastrophe': UN chief
'We can't go back': Syria's refugees fear for their future after war
Egypt Says 20 Militants Killed in Sinai, Western Desert in Counter-terror Op
Yemeni minister: UN report labeling Houthi as revolution leader is catastrophic
Yemen conflict: Coalition rejects UN human rights report
Saudi envoy questions neutrality of controversial UN report on Yemen
Trump hails Kim, sees no need to resume US-South Korea war games
Trump suspends war games with South Korea in goodwill gesture, but warns they could be relaunched
Trump: China making things 'much more difficult' with N. Korea
US lawmakers urge sanctioning China officials over crackdown
China says US remarks on N.Korea issue are 'irresponsible'
FBI: No evidence Hillary Clinton's server hacked, despite Trump tweet
Stormy Daniels' lawyer asks court for expedited deposition of President Trump
Trump warns change would come 'violently' if Republicans lose in midterms
Canada's Freeland says NAFTA trade talks with US 'very intense'
UN urges Facebook to 'proactively' fight hate speech
Argentina's Peso Plunges to Record Low
Heads up! 2 comets to sweep past Earth
Earthquake early-warning system successfully sent alarm before temblor felt in Pasadena
5.4 magnitude earthquake hits near Golfito, Costa Rica
5.2 magnitude earthquake hits near Madang, Papua New Guinea
5.0 magnitude earthquake hits near Ile Hunter, New Caledonia
Sabancaya volcano in Peru erupts to 25,000ft
Sangay volcano in Ecuador erupts to 22,000ft
Ebeko volcano in the Kuril Islands erupts to 18,000ft
Sakurajima volcano on Japan erupts to 10,000ft
'Weather models have flipped the switch': Hurricane season coming to life in the Atlantic
'We did a fantastic job in Puerto Rico': Trump defends response despite spike in deaths after Hurricane Maria
Myanmar dam breach floods 85 villages, more than 63,000 driven from homes
At least 135,000 without power as severe storms rip through Michigan
Congo's latest Ebola outbreak could become 'worst ever' in East Africa, IRC warns
She came out as transgender and got fired. Now her case might become a test for LGBT rights before the US Supreme Court.
Tracking Bible Prophecy Headlines - 8/29/2018
Abbas backs demilitarized Palestinian state, says funds better spent on schools
U.S. envoy Haley questions Palestinian refugee numbers
Haley: Palestinian 'right of return' should be 'off the table'
Defending $200m. funding cut, US says 'no value to taxpayer' in Palestinian aid
Trump administration looks set to end UNRWA funding altogether
'Over my dead body,' Abbas reportedly says amid Gaza ceasefire talk
Hamas: 'We are backed by a national consensus'
French Parliament Evacuated Over White Powder Sent to Jewish Lawmaker
Senior Official: Israel Will Continue to Act Against Iranian Attempts to Transfer Forces Into Syria
U.S. Offered Assad to Leave Syria if Iran Withdraws From South, Report Says
Iran Reveals More Details of Plan to Stay in Syria - in Major Rebuke of U.S.
Erdan: 'Assad has a lot to lose if he allows Iranian troops in Syria'
Iran 'put on notice' for 'continued mischief' in Middle East, says US Defence Secretary
Rouhani vows to defeat 'anti-Iranian' officials in White House
Iran says it has arrested dozens of foreign spies
In first, Iran seems to confirm arrested Israeli ex-minister was its spy
Russia to hold biggest military drills since Cold War
NATO Confirms Russian Naval Buildup Off Syria, Calls for Restraint
US warns Russia, Syria against chemical weapons use
Turkish Purchase of Russian Anti-missile System Concerns U.S., Says Mattis
Iranian lawmakers not convinced by Rouhani's answers on economic struggle
Saudi adviser: US sanctions unlikely to stop Iran oil exports
Saudi Arabia says Iran unable to close Strait of Hormuz
Some Saudi-Led Airstrikes In Yemen May Be War Crimes, UN Experts Say
Eight killed in car bomb attack at Iraqi checkpoint
Children 'attempting suicide' at Greek refugee camp
Myanmar rejects damning UN genocide probe on abuses against Rohingya
As Land Confiscations Loom, South Africa Rules 300,000 Gun-Owners Turn Over Their Weapons
Japan says North Korean threat remains despite summit pledge
US ready for talks when it's clear North Korea will denuclearize
North Korea tells U.S. denuclearization talks may fall apart
Venezuela crisis: Brazil to send army to safeguard border
Iran-based political influence operation - bigger, persistent, global
Iran Exploiting Social Media to Operate Sprawling Worldwide Disinformation Network
Trump warns tech giants to be 'careful', steps up claims of 'bias'
Trump accuses Google of rigged search results about him
Clinton's emails were hacked by China, Trump says in tweet; appears to call for investigation
Global stocks climb; markets hail U.S.-Mexico trade deal
Theresa May says no-deal Brexit would not be a disaster
Maker of 3D-printed guns begins selling blueprints, despite court order
7.1 magnitude earthquake hits near Ile Hunter, New Caledonia
6.4 magnitude earthquake hits near Anatahan, Northern Mariana Islands
6.2 magnitude earthquake hits near Kupang, Indonesia
5.7 magnitude earthquake hits near Lambasa, Fiji
5.7 magnitude earthquake hits near Ndoi Island, Fiji
5.6 magnitude earthquake hits near Kupang, Indonesia
5.5 magnitude earthquake hits near Bambanglipuro, Indonesia
5.3 magnitude earthquake hits near Ile Hunter, New Caledonia
5.2 magnitude earthquake hits near Ile Hunter, New Caledonia
5.0 magnitude earthquake hits near Tadine, New Caledonia
5.0 magnitude earthquake hits near Vallegrande, Bolivia
5.0 magnitude earthquake hits near Caspian Sea, offshore Azerbaijan
5.0 magnitude earthquake hits near Kupang, Indonesia
Earthquake east of Los Angeles hits magnitude 4.4, USGS says
Sabancaya volcano in Peru erupts to 25,000ft
Sangay volcano in Ecuador erupts to 20,000ft
Reventador volcano in Ecuador erupts to 17,000ft
Fuego volcano in Guatemala erupts to 14,000ft
Ebeko volcano in the Kuril Islands erupts to 13,000ft
Sakurajima volcano on Japan erupts to 13,000ft
Typhoon Jebi to strengthen, may threaten Japan next week
There are now 2 tropical storms churning in the East Pacific
Tropical Storm Miriam expected to become a hurricane later this week
TS Norman forms over eastern Pacific; could become hurricane
Hawaii residents hit by floods from Hurricane Lane as new storm forms
Air pollution is making us dumber, study shows
One in seven U.S. adults used marijuana in 2017
China's African Swine Fever Outbreak Could Spread to Korea, SE Asia
China is withholding samples of a deadly flu strain necessary to develop vaccines from the US
STDs hit all-time highs in US for fourth straight year, CDC reports
Vatican knew of Pennsylvania sex abuse cover-up, prosecutor says
US cardinals defend themselves over cover-up storm
Chicago Cardinal: Global Warming, Migrants Are 'Bigger Agenda' than Sex Abuse
Tracking Bible Prophecy Headlines - 8/28/2018
Netanyahu sees path to Palestinian peace through ties with Arab states
Arab-Israeli lawmakers ask UN to condemn nation-state law
Hamas official says terror group will continue to arm even if truce reached
IDF fires on car speeding toward Jewish worshipers at West Bank shrine
Liberman says Israel developing missiles to hit anywhere in Mideast
Israeli Cabinet Minister: Arab Lawmakers Should Be Charged With Treason for Turning to the UN
Iran minister says Netanyahu keeping Mideast unstable to harm Tehran's economy
Iran goes to UN's highest court over US sanctions
US seeks to 'severely' damage Iran economy, top UN court hears
Rouhani: Many have lost trust in Iran's future following US sanctions
Pompeo: US will 'vigorously defend' against Iran court challenge
Iran's Rouhani asks Europe for guarantees on banking channels and oil sales
Iran expects remaining nuclear deal partners to act faster to preserve it
Iran Taunts the U.S. Navy Over Presence in the Gulf
Revolutionary Guards:Iran has full control of Gulf and Strait of Hormuz
Iran showcases new defense cooperation in blow to U.S., Israel
Iran, Russia, Turkey to hold Syria summit next week
EU disagrees with Russia that Syrian refugees can go back
Syria, Iran agree to expand defense ties, amid efforts to remove forces
Iran: axis of resistance ready against any attack on Syria
Russia Deploys Fleet Off Syria While Claiming U.S. Preparing for Possible Strike
Damascus air defenses said placed on high alert for fear of US attack
Assad's Syria recorded its own atrocities. The world can't ignore them
Merkel, Trump share concerns about Syrian developments
'Iraq is dying': oil flows freely but corruption fuels growing anger
ISIS Leader In Afghanistan Killed In U.S. Strike, Officials Say
Myanmar generals had 'genocidal intent' against Rohingya, UN finds
North Korea's state newspaper claims the US is secretly plotting to 'unleash a war' while continuing to negotiate 'with a smile on its face'
Macron: The EU's security must no longer depend on US
Russia Slams Britain's 'Dangerous' Black Sea Air Force Interceptions
Cohen's lawyer walks back claim Trump knew of Russia meeting
Cohen lawyer admits he was anonymous CNN source for bombshell story on Trump Tower meeting
Michael Cohen told Senate intel committee he saw no evidence of Trump-Russia collusion
'He Started Telling the Truth': Owens Says Trump Is 'Killing Political Correctness' and It's Working
Trump tells Evangelical leaders he's delivered 'just about everything I promised'
US and Mexico tentatively set to replace NAFTA with new deal
China central bank signals it doesn't want a 'full-scale currency war'
France to make contingency plans for no-deal Brexit
The Dow just busted out of its longest stint in correction territory in nearly 60 years
Signs of panicked buying in Dow's 240-point surge and Nasdaq's rise above 8,000
Toyota to invest $500m in Uber in driverless car deal
5.6 magnitude earthquake hits the South Shetland Islands
5.2 magnitude earthquake hits near La Serena, Chile
5.0 magnitude earthquake hits near Pasni, Pakistan
Sabancaya volcano in Peru erupts to 27,000ft
Reventador volcano in Ecuador erupts to 17,000ft
Fuego volcano in Guatemala erupts to 16,000ft
Turrialba volcano in Costa Rica erupts to 13,000ft
Ebeko volcano in the Kuril Islands erupts to 12,000ft
Manam volcano on Papua New Guinea erupts to 11,000ft
Hawaii Takes A New Spot In U.S. Rainfall Records, After Hurricane Lane Drenches State
Tropical Storm Miriam could become hurricane, move near Hawaii
Using weather forecasts to stop outbreaks of deadly cholera
74 Israelis Have Contracted West Nile Fever, 14 With Severe Symptoms, Health Ministry Says
Florida shooting suspect had history of mental illness
9-year-old commits suicide after coming out as gay to his classmates
Facebook 'shamed' LGBT users with 'gay cure' ads
Pope: Parents of Gay Kids Shouldn't Condemn Them
US cardinals defend themselves over sex abuse cover-up
The 'coup' against Pope Francis
With call for pope to resign, divisions within the Catholic Church explode into view
Tracking Bible Prophecy Headlines - 8/27/2018
PLO official raps reported US plan to cancel 'right of return' as nonsense
Minister hails US for reportedly planning to reject 'fictitious right of return'
Arab MKs said working with PA to condemn Israel at UN for nation-state law
With violence 'significantly reduced,' Israel to reopen Erez crossing to Gaza
Police to be deployed along coast amid fears of Hamas infiltration
Minister says Israel hasn't considered any proposal to topple Hamas in 3 years
Israeli defense officials said to fear UNRWA cuts may strengthen Hamas
Lebanon war broke Israel's fighting spirit, says Hezbollah chief
Hezbollah's Nasrallah: Israel cannot avoid defeat
Thousands sign petition seeking Corbyn's ouster over Labour anti-Semitism
Iran to open lawsuit against Washington's sanctions at UN's top court
Iran MPs vote to remove economy minister amid financial crisis
Iran gripped by despair as country faces economic turmoil, drought
Assad to Iranian defense minister: 'Continued coordination between countries is very important'
Iranian defense minister arrives in Damascus, showing off threat to Israel
Pro-Iran militias turn on Assad, try to establish land corridor to Mediterranean
Ex-mayor of Tehran sentenced to year in jail for panning Iran's actions in Syria
Dangerous stand-off between Russia and US over Syria
Turkey's Erdogan says will bring 'security and peace' to Syria, Iraq
ISIS claims responsibility for Egypt attack on police checkpoint in Sinai
Afghan officials say ISIS leader killed by airstrikes
Thousands of Saudi Arabian students have to leave Canada because their governments are fighting, so they're frantically selling their furniture and cars
North Korea newspaper blasts 'double-dealing' U.S. after Pompeo's trip canceled
A battered Trump may escalate the US-China trade war ahead of midterms
Russia Slams Britain's 'Dangerous' Black Sea Air Force Interceptions
Russians on trial for sharing memes, networks ask for law change
Amazon is giving employees $50 gift cards to tweet nice things about the company
96 Percent of Google Search Results for 'Trump' News Are from Liberal Media Outlets
CME sparks G3 suprise geomagnetic storm and reverse polarity sunspot appears on the Sun
5.4 magnitude earthquake hits near Palana, Russia
5.4 magnitude earthquake hits near Ile Hunter, New Caledonia
5.0 magnitude earthquake hits near Enarotali, Indonesia
Sabancaya volcano in Peru erupts to 28,000ft
Reventador volcano in Ecuador erupts to 17,000ft
Semeru volcano in Indonesia erupts to 14,000ft
Sakurajima volcano on Japan erupts to 11,000ft
More floods threaten Hawaii as tropical Storm Lane drifts away
Flood toll in India's Kerala rises to 445
Israel enters 6th year of worst-in-a-century drought, girds for even worse
Israel's water sources rapidly drying up
Russian trolls, bots 'spreading discord' over vaccine safety, scientists say
Court Ruling Guts Key Law, Child Pornography Now More Likely to Be Produced, Scholar Says
Pope 'begs for God's forgiveness' for sexual abuse scandal
Ex-Vatican official accuses Pope of ignoring abuse claims
Former Top Vatican Official Calls on Pope Francis to Resign Amid Allegations He Knew of U.S. Sexual Abuse
When she reported being abused by a priest, the Catholic Church investigated her
Two killed, dozens wounded in mass shooting at Florida video game tournament
Gamers plead for more security after deadly Jacksonville shooting
Tracking Bible Prophecy Headlines - 8/26/2018
US set to announce it rejects Palestinian 'right of return' - TV report
Report: Trump to Demand Recognized Palestinian Refugees Be Capped at Tenth of Current Number
Palestinians: US cut aid to force relinquishing Jerusalem
The price of peace negotiations: Stormy Daniels for Israeli settlements?
French FM condemns West Bank construction
John McCain, military hero and Senate "maverick," has died at 81
John McCain remembered as defender of Israel, principled hero
Commentary: The Great Middle Eastern War of 2019
Moscow warns Washington against 'reckless steps' in Syria
Russian Official Shocks By Urging Tactical Nuke Deployment In Syria After Bolton Warning
Syrian rebels plan to carry out chemical attack and accuse Assad
Pro-Iran militias turn on Assad, try to establish land corridor to Mediterranean
Egyptian Forces Kill Four Militants Attempting to Attack Police Checkpoint in North Sinai
Lebanon's Economy Suffers as Politicians Haggle Over Forming New Government
Erdogan says commitment of all Turks needed to combat attacks on economy
New protests in Iran as economy heads for collapse
Iran awaiting European guarantees on oil sales, banking: Zarif
German foreign minister in hot water over effort to bypass Iran sanctions
Netanyahu: 'Funds to Iran are like poison pills'
U.S. Waging 'Psychological War Against Iran,' Foreign Minister Says
As Trump administration tightens screws on Iran, top UN official cries foul
Under fire from hardliners, Iran's Rouhani calls for unity
Iran criticizes Saudi plans to execute human rights activists
Iran Resumes Talks With Russia to Build New Nuclear Power Plant
Hundreds of neo-Nazis rally in Stockholm, met by counter-protests
7 arrested as protesters gather after Confederate monument toppled
Democrats strip superdelegates of role choosing 2020 candidate
Sanders praises Dem move to limit role of superdelegates in picking nominee
Trump blasts FBI's handling of Clinton email investigation
Fad Or The Future? Robot-Made Burgers Wow The Crowds In San Francisco
Dozens hurt as 6.0-magnitude quake rattles western Iran
Two dead, at least 241 injured in Iran earthquake
6.0 magnitude earthquake hits near Amukta Island, Alaska
5.5 magnitude earthquake hits near Labuhanmapin, Indonesia
5.3 magnitude earthquake hits near Ohonua, Tonga
5.1 magnitude earthquake hits near Kuril'sk, Russia
5.1 magnitude earthquake hits near Kokopo, Papua New Guinea
Sabancaya volcano in Peru erupts to 27,000ft
Reventador volcano in Ecuador erupts to 17,000ft
Ebeko volcano in the Kuril Islands erupts to 17,000ft
Semeru volcano in Indonesia erupts to 14,000ft
Sakurajima volcano on Japan erupts to 10,000ft
Lane's Rains Topple Records, Inundate Parts of Big Island
Tropical Storm Lane dumping torrential rain on Hawaii; Big Island sees over 40 inches
Lane's extreme rain in Hawaii may approach Harvey's US rainfall record
Lane has the potential to be the single-costliest hurricane in recorded history of Hawaii
China To Kill 1,332 Pigs Over Swine Fever Outbreak
Algeria confirms second cholera death amid fears of outbreak
2 Recover After Experimental Ebola Treatment, Congo Says
Abortion pill can be taken at home in England, under new plan
Papal visit: Pope shamed by Church's abuse failures
Pope Francis, Visiting Ireland, Vows to End 'Scourge' of Clerical Sexual Abuse
Former pastor claims sex abuse against televangelist
Tracking Bible Prophecy Headlines - 8/25/2018
Israel PM seeks diplomatic support from Baltic leaders in ties with EU - Lithuanian President affirms support for "two-state solution"
Netanyahu sees 'no urgency' in advancing Trump peace plan
Trump cuts more than $200 million in U.S. aid to Palestinians
Palestinians accuse US of 'blackmail' over aid cut - "another confirmation of abandoning the two-state solution and fully embracing Netanyahu's anti-peace agenda"
Palestinians to US aid's cuts: 'We will not surrender to blackmail'
UNRWA Chief: Trump Cut Budget to Punish Palestinians for Protesting Jerusalem Recognition
Lieberman: agreement with Hamas isn't possible
Turkey blasts Israel for new settlement construction
As Holocaust raged, UK officials blamed Jews for rising wartime anti-Semitism
U.S. Official Slams EU's Decision to Give $20.7 Million in Aid to Tehran, Saying It Sends 'Wrong Message'
ISIS 'war crime' as 27 hostages still being held in southern Syria
Turkey FM: Military solution in Syria's idlib 'will cause catastrophe'
Under fire for economic hardships, Iranian president calls for unity
UN condemnation after 22 children killed in Yemen strike
Trump Delays Pompeo Visit to North Korea, Cites 'Insufficient Progress' on Denuclearization
This is the first summer in decades without US-South Korean war games, and defense experts are nervous
FEMA updates US nuclear disaster plans
Bolton: 'Russia to stay sanctioned until there is change in behavior'
New U.S. Sanctions Against Moscow Will Only Create More Tension, Says Russian FM
U.N. agency sees Venezuelan exodus nearing a crisis point
Backlash Against Venezuelan Refugees Grows Across South America
A Populist Wave Ousts Australia's Turnbull
Trump's bad week: President's men turn against him
Allen Weisselberg, Longtime Trump Organization CFO, Testified and Was Granted Immunity in Cohen Probe
Facebook Censors Articles from Conservative Outlets About Manafort, Cohen
Twitter CEO Jack Dorsey, others to address social-media bias against conservatives at Capitol Hill hearing
Twitter CEO gets why conservatives are suspicious of Big Tech
Supreme Court decisions could curb campus censorship
S&P 500 and Nasdaq Close at Record Highs
5.5 magnitude earthquake hits near Port Blair, India
5.3 magnitude earthquake hits near Lae, Papua New Guinea
5.2 magnitude earthquake hits near Hachinohe, Japan
Papua New Guinea volcano erupts to 50,000ft, forcing villagers to flee
Sabancaya volcano in Peru erupts to 34,000ft
Reventador volcano in Ecuador erupts to 19,000ft
Ebeko volcano in the Kuril Islands erupts to 17,000ft
Semeru volcano in Indonesia erupts to 14,000ft
Mount Etna volcano roars into action with ash and lava
Wildfires and Catastrophic Flooding: Lane's Wrath Continues in Hawaii
Lane downgraded to tropical storm; Hawaii has already seen over 31 inches of rain
Tropical Storm Lane: Hawaii threatened by torrential rains, flash floods and landslides
One year later, Hurricane Harvey survivors seek $2.5B bond for future preparations
How the trauma of Hurricane Harvey plagues some survivors' mental health 1 year later
This Chilling NASA Image Shows How Much of Earth Is on Fire Right Now
Brown tide blended with red tide, recipe for super bloom?
Ebola outbreak now at 105 cases, and bordering countries are on alert
Republican Senate Votes to Fund Planned Parenthood and Aborted-Baby-Parts Research
Republican Infighting Over Abortion Almost Sends Spending Bill Off the Rails
Senate Passes $854 Billion Spending Bill in Hopes of Averting Government Shutdown
Sex in the city: Zurich's prostitution 'sex boxes' deemed success in Switzerland
An American Jesuit in Ireland urges the church to welcome LGBT faithful
Ex-Jehovah's Witnesses to protest sex abuse scandals at Pa. convention
'It's Really Quite Disgusting': Shapiro Slams Attacks on Pence's Christian Faith - Calls out 'militant secularism' of the left
Shooting at high school football game leaves 1 dead, 2 injured, police say
Tracking Bible Prophecy Headlines - 8/24/2018
EU Slams Israel for Advancing West Bank Settlement Construction: 'Illegal Under International Law'
EU blasts settlement homes announcement as Palestinians call for sanctions
Erekat: U.S. encouraging 'settlements'
Netanyahu still hopes U.S. will recognize Israel's Golan claim
'Trump is pushing the PA into a corner'
PA forces said to thwart West Bank bomb attack against Israeli troops
Report: More Arabs Want to Vote in Jerusalem Municipal Elections, but Face Threats From Palestinian Terror Groups
UN official: Palestinian refugee issue can't be wished away
Mexican-Palestinian congressional candidate believes walls are not the answer
Ultra-Orthodox MKs slam PM for apparent support of Shabbat construction work
Netanyahu lands in Lithuania, grandma's birthplace, in search of European allies
Survivors ask Zuckerberg to censor Holocaust denial on Facebook
Corbyn under fresh fire for saying in 2013 'Zionists' don't get English culture
Air France, British Airways to end flights to Tehran as US reimposes sanctions
Netanyahu lauds European airlines for ending Iran flights, says more will follow
EU agrees 18 mln euro development aid for Iran
U.N. Rights Expert Calls US Sanctions on Iran 'Unjust and Harmful,' Praises EU Efforts to Counter Them
Google removes several blogs, YouTube accounts linked to Iran
Bolton says US rejected halting Iran sanctions for rollback in Syria
Bolton: Putin shares our desire to get Iranian troops out of Syria
Lavrov says 'uninvited foreign forces' in Syria should leave, in reference to US
Russia says 63,000 troops have seen combat in Syria
Having pulled out of UNHRC, Bolton says US will now cut its funding
Jimmy Carter: The US has 'lost its place' as a leader in human rights
Pompeo calls on Pakistan's Khan to act against 'terrorists'
ADL skewers Trump for tweet on white South African conspiracy theory
Venezuelans turn to spoiled meat amid months of power outages, economic turmoil
New Air Force B-2 'earth penetrating' nuclear weapon changes combat strategy
With new special envoy, Pompeo heading to N Korea amid 'deadlock' over denuclearization
Naval experts concerned over China's increasing presence in Mediterranean
India, China agree to expand military ties after defence talks
U.S.-China trade talks end with no breakthrough as tariffs kick in
Trump misunderstands trade, Japan's trade minister says
Trump says US economy will tank if he's impeached
Explained: The campaign finance laws that ensnarled Trump's lawyer
Leadership spill: How the world's media reported Australia's political crisis
A week of whiplash in Australian politics - and it's not over yet
Facebook pulls its Israeli-made security app over privacy concerns
Europe's new data law upends global online advertising
As Japan's farmers age, drones help with heavy lifting
NASA Chief Wants to Send Humans to the Moon - 'To Stay'
7.1 magnitude earthquake hits near Iberia, Peru
5.4 magnitude earthquake hits near Sulangan, Philippines
5.0 magnitude earthquake hits the Volcano Islands, Japan region
Sabancaya volcano in Peru erupts to 27,000ft
Reventador volcano in Ecuador erupts to 16,000ft
Ebeko volcano in the Kuril Islands erupts to 15,000ft
Semeru volcano in Indonesia erupts to 14,000ft
Hurricane Lane Threatens Devastating Hit on Hawaii, Churns Toward Oahu
Hurricane Lane Weakens To Category 3 As Rain Triggers Floods, Landslides
Red Cross still responding to Hurricane Harvey victims one year later
Tropical Storm Cimaron slams into mainland Japan with flooding rain, damaging winds
Taiwan faces more flooding as extreme rain may total in excess of 1,200 mm
Drought In Central Europe Reveals Cautionary 'Hunger Stones' In Czech River
Devastating wildfires trigger air quality concerns, evacuation orders in northwestern US and British Columbia
Huge wildfire spreads southwest of Berlin
Health ministry confirms two Israelis dead in mass West Nile fever outbreak
Knesset Health Committee to convene session on West Nile Virus
What is Chagas Disease? 'Kissing Bug' Parasitic Illness Spreading in the U.S., Doctors Say
Shock in Algeria... 41 confirmed cholera cases
Supreme Court Nominee Kavanaugh Calls Roe v. Wade 'Settled Law,' but What Does That Mean?
'After Transitioning, Everything Seems Easier': Meet Christine Hallquist, Who May Become America's First Trans Governor
The New Politics of Hollywood Sex Scenes in the #MeToo Era
Tracking Bible Prophecy Headlines - 8/23/2018
Trump: Israel will pay 'higher price' in peace talks after embassy move
US, Israel officials downplay Trump's warning of 'price' over Jerusalem moves
Top minister vows to 'push back' against Trump's promised price for embassy move
Bolton denies 'quid pro quo' in embassy move after Trump warns of 'price'
Bolton says no timetable for Trump's Mideast peace plan
Trump team expands Israel-Palestine peace plan staff
Hamas: 'Trump's statements about Jerusalem are dangerous' - the right response would be to revoke the Palestinian Authority's recognition of the State of Israel, and cease all security coordination with Israel
Abbas aide: To offset embassy move, Trump must make East Jerusalem our capital
Jewish settlement movement Amana moves its headquarters to east J'lm
Netanyahu angers settlers by only advancing 1,400 homes
Israeli bill to ban Palestine flag
Fatah leaders arm themselves ahead of Abbas's possible departure
UN says it ran out of money for fuel, medicine in Gaza
UN urges Israel not to hold Gaza aid 'hostage' to politics
Head of UN probe on Gaza clashes resigns for 'personal reasons'
Report: UN Middle East envoy may soon leave post, sparking concern in Israel
Netanyahu Baltic trip: I would like to balance the EU's unfriendly stance on Israel
Pentagon: New general appointed to lead US forces in Mideast
Iran's Missile Program Is Israel's Main Challenge, Revolutionary Guards Say
Iran: Britain will help redesign reactor after US pullout
Merkel cool on EU independent payment system to save Iran deal
Amid Iran deal tensions, Merkel to visit Israel in October
US ready to drive Iranian oil exports to zero, says US national security adviser
Putin would be happy to see Iranian forces leave Syria, John Bolton says
Syria's al-Qaida leader vows to fight on in rebel province
US will 'respond very strongly' if Assad uses chemical weapons in Idlib: Bolton
US pastor's lawyer plans appeal to Turkish constitutional court
Lira steady after Turkey says U.S. waging 'economic war'
Bolton remarks proof U.S. targeting Turkey in economic war: Erdogan spokesman
IS chief urges followers to wage 'jihad' in new recording
More than 100 migrants storm border of Spanish enclave 'throwing battery acid' at border guards
German police arrest Russian man over alleged terror bomb plot
Trump asks Pompeo to look into killing of white farmers in South Africa
Afghanistan will not attend Russia-led peace talks with Taliban
Putin Says Russia Must Strengthen Its Military as NATO Inches Closer
Britain Scrambles Typhoon Jets to Shadow Russian Aircrafts Near NATO Airspace
Putin deplores U.S. sanctions, but lauds Trump meeting
US, China raise tariffs in new round of trade dispute
Taiwan Grows Isolated As El Salvador Recognizes Beijing
Images indicate N.Korea halted dismantling of launch site
GOP, and some Democrats, reject talk of Trump impeachment
Trump-hating Democrats who pursue impeachment will be punished by the American voter
Senate Dems demand Kavanaugh nomination pause after Trump implicated by Cohen
Ex-national security official: Cohen plea timing is a confluence of events 'of historic proportions'
Cohen's plea deal is prosecutor's attempt to set up Trump
New York state subpoenas Cohen in Trump Foundation probe
Cohen willing to tell Mueller about 'conspiracy to collude': lawyer
Attorney: Cohen would not accept a pardon from Trump
Cohen flipped after dad said didn't survive Holocaust for Trump to 'sully' name
In case of Mueller firing, break glass: Democrats prep an emergency plan
Trump accuses ex-lawyer Cohen of making up 'stories' to get plea deal
Trump, White House deny wrongdoing after Cohen plea deal
Trump says ex-lawyer's hush payments 'not even a campaign violation'
DNC says it thwarted hacking attempt on its voter database
China's Xi says internet must be "clean and righteous"
Image-conscious China appoints new global propaganda czar
Study says Earth's magnetic field has shifted rapidly in the past, and if it happens again it could be catastrophic
'Big One' talk swirls as 69 massive earthquakes hit the Pacific's Ring of Fire in 48 hours
6.3 magnitude earthquake hits near Tanaga Volcano, Alaska
Magnitude 6.2 offshore quake hits west of Oregon: USGS
Earthquake In Trinidad: 5.9 Aftershock Hits Trinidad and Tobago After Massive Venezuela Quake
5.8 magnitude earthquake hits near Panguna, Papua New Guinea
5.6 magnitude earthquake hits the Balleny Islands region
5.5 magnitude earthquake hits South of Africa
5.5 magnitude earthquake hits near Ndoi Island, Fiji
5.3 magnitude earthquake hits near Ometepec, Mexico
5.2 magnitude earthquake hits near Biha, Indonesia
5.2 magnitude earthquake hits near Panguna, Papua New Guinea
5.1 magnitude earthquake hits near Sarangani, Philippines
5.1 magnitude earthquake hits near Lakatoro, Vanuatu
5.0 magnitude earthquake hits near Kangin, Indonesia
5.0 magnitude earthquake hits near Shizunai, Japan
Sabancaya volcano in Peru erupts to 30,000ft
Reventador volcano in Ecuador erupts to 17,000ft
Fuego volcano in Guatemala erupts to 14,000ft
Ebeko volcano in the Kuril Islands erupts to 14,000ft
Semeru volcano in Indonesia erupts to 14,000ft
2 typhoons target Japan, South Korea
As Hurricane Lane nears, Hawaii governor requests presidential disaster declaration
Unable to evacuate, Hawaii residents prepare for category 4 Hurricane Lane
Hurricane Lane: Scientists Fly Into What Could Be Biggest Storm Ever to Hit Hawaii's Big Island
Pearl Harbor ships and subs head to sea ahead of Lane
Lake Michigan water temperature drops 32 Degrees in 8 hours
Firefighters say Verizon 'throttled' data, crippling communications during California wildfire
Australia is devastated by drought, yet it won't budge on climate change
Asian Tick Invading America Is a Mystery to Lyme Experts
Experimental Ebola Treatment Approved for Use in Congo
'Flesh-eating' STD allegedly reported in England
Pregnant Colorado mom's murder sparks debate over fetal homicide laws
Franklin Graham Blasts NARAL for Launching Ice Cream Flavor to Promote Abortion
#MeQueer takes Twitter by storm as LGBT community cries #MeToo
An Indiana priest is attacked by a man yelling, 'this is for all the little kids'
Mexico opened 2,599 homicide investigations in July - the most ever recorded in a month
Cancun horror as 8 bodies, including 2 dismembered in bags, found on streets
Tracking Bible Prophecy Headlines - 8/22/2018
US warns no one will be 'fully pleased' by Israeli-Palestinian peace plan
Is one-state support the future of the Democratic party?
Hamas leader: 'On our way' to ending Israel blockade
Liberman: Abbas trying to drag Israel into war with Gaza
1,000 Judea and Samaria housing units to be approved tomorrow
US not discussing recognition of Israeli sovereignty on Golan - Bolton
Liberman thanks US for giving Israel 'room to maneuver' against enemies
Iran: 'we must develop our military to guard against other powers'
Senior Iranian Cleric: If U.S Attacks, Israel and Allies Would Be Targeted
Israel mocks Iran's 'indigenous' fighter jet as copy of obsolete F-5
Facebook, Twitter shut anti-Israel misinformation campaigns tied to Tehran
Bolton: Israeli attacks on Iranian missiles in Syria - self defense
Bolton: U.S. sanctions on Iran more effective than expected
Two charged in US with spying for Iran
National Security Adviser Bolton: Russia 'stuck' in Syria, Iran must go
Trump Aide Bolton: Putin Told U.S. He Can't Get Iranian Forces Out of Syria
Yemeni army launches attack on Marran, Houthi leader's stronghold
Chief al-Qaeda bomb maker 'killed in Yemen strike' - US reports
In latest strain on US-Turkey ties, Russia to deliver S-400 to Ankara by 2019
Russia signs military deal with the Central African Republic
Russia plans largest war games since end of Soviet Union
Britain presses for more EU sanctions against Russia
US imposes fresh sanctions for Russian cyber-related activity
No indication NKorea nuclear activities stopped: UN's IAEA
The Worst Day Yet of Trump's Presidency - The legal trouble surrounding him just got a lot closer
Trump ex-lawyer Cohen pleads guilty to fraud, campaign finance violations
Trump's ex-lawyer pleads guilty - and implicates the president
Michael Cohen Testifies That Trump Directed Him to Pay Off Women Ahead of 2016 Election
Cohen 'more than happy' to talk to Mueller, tell 'all that he knows,' lawyer says
Michael Cohen, from loyal fixer to a threat to the president
Trump attacks Manafort conviction as 'a disgrace'
Former Trump campaign chair Paul Manafort guilty on 8 charges in fraud trial
Manafort, Cohen developments fuel partisan furor over Mueller probe
Sen. Richard Blumenthal: 'We are in a Watergate moment'
'It's the only excuse they'll need': Legal blows fuel impeachment fears
Sean Hannity Melts Down About Hillary Clinton On Day Manafort, Cohen Become Felons
Donald Trump: Americans Deserve Same Freedom of Speech as the Media
ACLU: Alex Jones ban could set dangerous social media precedent
Confederate Statue on UNC Campus Toppled by Protesters
Earth's Magnetic Field Reversal Could Be More Rapid Than Thought, Study Reveals
Venezuela And Trinidad Struck By Massive, 7.3 Magnitude Earthquake - The quake could be felt as far away as Colombia and Grenada
6.5 magnitude earthquake hits near Lakatoro, Vanuatu
5.1 magnitude earthquake hits near Ndoi Island, Fiji
Sabancaya volcano in Peru erupts to 28,000ft
Reventador volcano in Ecuador erupts to 17,000ft
Ebeko volcano in the Kuril Islands erupts to 12,000ft
Double Trouble for Japan and South Korea with Two Potential Typhoon Hits
Hurricane Lane Now a Category 5 Hurricane
Rare Hurricane Warning Issued for the Hawaii's Big Island as Powerful Hurricane Lane Threat Increases; Watch Issued for Oahu, Maui
Hawaii may face direct hit, serious damage from Hurricane Lane to end this week
Kerala floods: What causes flash flooding and why has it been so severe in India?
Ten hikers killed in flash flooding in southern Italy
Arctic's strongest sea ice breaks up for first time on record
Shoppers scramble for last-minute supplies as Lane churns toward state
Health Officials: Record Number Of Mosquitoes Testing Positive For West Nile Virus On Long Island
Do not fear the drones air-dropping 50,000 mosquitoes from above here to help us fight the spread of disease
Sewage Study Finds American Drug Use May Be Worse Than We Thought
New from the Jewish brain: A brain-on-chip
Oprah Winfrey Promotes "Shout Your Abortion" Movement Where Women Brag About Their Abortions
Mexican city legalises sex in public
Pope will meet sexual abuse victims in Ireland: Vatican
Angel Families Demand Politicians Act After Illegal Alien Kills Mollie Tibbetts
Tracking Bible Prophecy Headlines - 8/21/2018
Report: 'Deal of the Century' to be unveiled next month
Former Jordanian Foreign Minsiter says no Arab leader will be able to accept the Kushner-Greenblatt peace plan, since it is a "total surrender to Israel"
Abbas's son said to tell US envoy he supports one-state formula
Hamas: We won't disarm as part of any truce with Israel
Muslims at haj blame Arab disunity for Jerusalem embassy move
Israel is under massive Chinese, Russian cyber espionage attack
Two Iranian-Americans Charged With Spying on Jewish, Israeli Facilities
In Jerusalem, Bolton and Netanyahu blast 'wretched,' 'disastrous' Iran deal
Iran tells EU to speed up efforts to save nuclear deal
Iran oil minister: Frances oil giant Total pulls out of Iran
Iran lawmakers target Rouhani's finance minister as sanctions bite
Outgoing UN rights chief rails against Security Council veto system
UN rights chief warns UN could 'collapse' without change
Moscow says UN hampering Syria reconstruction
Russia says U.S. refusal to rebuild Syria a ploy to slow refugee return
Trump Says He Has 'Obliterated' ISIS. The Terror Group Seems Not To Have Noticed.
US rejects Turkey's offer to release pastor: report
Trump vows 'no concessions' with Turkey over detained US pastor
Trump on Israel's release of Turkish terror suspect: 'I got that person out'
Islamic militants launch attacks in Chechnya, 5 killed
Barcelona police station attacker shot dead, incident treated as terror attack
South African White Farmers' Land to Be Seized in Controversial Land Redistribution Claim
Russian Military on High Alert for Massive War Games in the East
Trump calls Russia probe 'McCarthyism at its 'WORST'
Trump says his White House counsel not a 'RAT' like Nixon's
Trump says 'nothing to hide' from Special Counsel Mueller
Trump claims he could 'run' the Mueller investigation if he wanted
Trump worries that Mueller interview could be a 'perjury trap'
UN Human Rights Chief Slams Trump's Attacks on the Media as Dangerous
Over 175 U.S. Officials Rebuke Trump as Brennan Doubles Down on 'Treason' Allegation
Bull market in stocks poised to set record for longest ever
There are signs the U.S. economy is approaching its speed limit
Greece is finally done with its epic bailout binge
Venezuela Adds to Chaos With One of Biggest Currency Devaluations Ever
Neighboring South American countries stiffen borders as chaos in Venezuela triggers exodus
Some Venezuelans, alarmed by Maduro's measures, speed up plans to flee
10 pictures reveal the huge amounts of cash Venezuelans need to buy everyday things
Trump says it is 'dangerous' for Twitter, Facebook to ban accounts
The DroneHunter knocks killer drones out of the sky
Russia says will not deploy arms in space first
She claimed aliens kidnapped her as a child. A major newspaper endorsed her bid for Congress.
5.5 magnitude earthquake hits near Ndoi Island, Fiji
5.2 magnitude earthquake hits near Sibolga, Indonesia
5.1 magnitude earthquake hits near Mapinkebak, Indonesia
5.0 magnitude earthquake hits Carlsberg Ridge
5.0 magnitude earthquake hits near Visokoi Island, South Georgia and the South Sandwich Islands
5.0 magnitude earthquake hits near Namuac, Philippines
Sabancaya volcano in Peru erupts to 25,000ft
Reventador volcano in Ecuador erupts to 16,000ft
Ebeko volcano in the Kuril Islands erupts to 14,000ft
Hurricane Lane grows to Category 4 storm as it heads toward Hawaii
More bodies found as floods recede in India's Kerala
Hard to see, hard to breathe: US West struggles with smoke
Florida red tide update:Toxic organisms span 130-mile stretch; 12 dolphins killed
Measles cases hit record high in Europe
A New CRISPR Technique Let Researchers Repair a Genetic Mutation in Viable Human Embryos
Pope vows no more cover ups on sexual abuse in letter to Catholics
Police: Man yells 'Jesus is coming' before stabbing toddler
Tracking Bible Prophecy Headlines - 8/20/2018
Trump said to tell Jordan king: Israel will have a PM named Mohammed if no peace deal
Defense minister says Abbas trying to sabotage deal with Hamas
Abbas rejection of possible Israel-Hamas truce said to create tension with Egypt
Defense minister: Israel's 'endgame' in Gaza is the toppling of Hamas
Arson balloons from Gaza spark two fires in southern Israel
Israel's 'super-charged' questioning of U.S. Jews at border crossings exposes deeper rift
Israeli Arabs, Palestinian Authority to Mark Nation-state Law With 'Apartheid' Day
UK's Labour head Corbyn sat on panel alongside Hamas terror leaders in 2012
Meeting Netanyahu, Bolton says Iran tops list of challenges facing US, world
Iranian ballistic missile program tops agenda as Bolton meets Netanyahu
Iran says U.S. 'action group' will fail to overthrow Iranian state
Iranian Regime Leaders Vexed by European Union Stance on US Sanctions
Europe must 'pay price' to save nuclear deal: Iran FM Zarif
Iran says no OPEC member can take over its share of oil exports
Gunshots fired at U.S. embassy in Turkey, no casualties
Spokesman: US forces to stay in Iraq as long as needed
Muslims begin annual haj pilgrimage amid heavy rains
China's Xi to make first official visit to Pyongyang for North Korea's 70th anniversary
Korean families separated by war to reunite briefly after 65 years
Empty hotels, idle boats: What happens when a Pacific island upsets China
Trump adviser says Iran, China may also be meddling in elections
Facebook apologizes over removal of conservative site's web videos
Apple Pulls 25,000 Apps From China Amid a Barrage of State-Media Criticism
Robot wars: China shows off automated doctors, teachers and combat stars
This company embeds microchips in its employees, and they love it
Fleeing Venezuelans face suspicion and hostility as migration crisis worsens
Brazil sends troops after clashes at Venezuela border
Venezuela on edge as Maduro unveils raft of economic reforms
WH Budget Director Mick Mulvaney: Trump 'fundamentally changing the way we create wealth in this country'
Oil Prices Are Down. Nobody Told the Gas Pumps
Indonesia's Lombok island jolted by multiple quakes
6.9 magnitude earthquake hits near Belanting, Indonesia
5.9 magnitude earthquake hits near Sembalunbumbung, Indonesia
5.5 magnitude earthquake hits near Sembalunbumbung, Indonesia
5.4 magnitude earthquake hits the Fiji region
5.4 magnitude earthquake hits near Raoul Island, New Zealand
5.3 magnitude earthquake hits near Sambelia, Indonesia
5.2 magnitude earthquake hits near Labuhanmapin, Indonesia
5.2 magnitude earthquake hits near Sambelia, Indonesia
5.1 magnitude earthquake hits near Sambelia, Indonesia
5.1 magnitude earthquake hits near Haruniye, Turkey
5.0 magnitude earthquake hits near Sambelia, Indonesia
Sabancaya volcano in Peru erupts to 31,000ft
Fuego volcano in Guatemala erupts to 15,000ft
Reventador volcano in Ecuador erupts to 15,000ft
Hurricane Lane May Generate Large & Dangerous Surf for Hawaii
Cold Atlantic Water Means Less Hurricane Activity As Peak Approaches
Drought takes toll on Missouri farmers' crops, cattle
Drought reveals remains of German 'Atlantis'
'Abrupt thaw' of permafrost beneath lakes could significantly affect climate change models
Nearly 800,000 displaced in flooding in south India
Kerala floods: Relief teams rescue 22,000 as rains ease
India flood death toll jumps to 357 amid fears of disease in camps
Galilee tourism hit by leptospirosis outbreak
Bed bug outbreak hits British cities
More people died from opioid overdoses than by guns or car crashes in 2017, preliminary data shows
'The devil's aspirin': why do so many celebrities blame Ambien?
Weinstein accuser Asia Argento paid teen who made sex assault claim
Amidst 'summer from hell for Catholic Church,' a renewed crisis of faith
Catholics consider withholding donations amid scandals
Tracking Bible Prophecy Headlines - 8/19/2018
'Not cannon fodder': South Israel residents march to demand quiet on Gaza border
Israel closes Erez Crossing in Gaza after violent Friday riots
Abbas calls for intensifying 'popular resistance' against Israel
Abbas: 'We will not agree to a seperate state in Gaza'
IDF official to Gazans: 'The choice is yours - terrorism or economic growth'
Israeli Police: Shooting of Jerusalem Stabber Justified, Prevented Further Casualties; Family: 'Too Quick on the Trigger'
As pro-Palestinian pols win primaries, US Jews ask if it's 'a wave or a ripple'
Israel mourns late UN chief who 'opposed attempts to delegitimize Jewish state'
Netanyahu praises late Kofi Annan for fighting anti-Semitism, Holocaust denial
Munich Olympics attack survivor says Corbyn an anti-Semite, should exit politics
Jordan denounces closing of Al-Aqsa after attempted stabbing attack
Head of Syrian intel's 'Palestine Department' said assassinated
What may unfold in Syria's Idlib and why is a 'bloodbath' likely?
US-backed forces repel ISIS attack on American and French troops east Syria
Putin calls on Europe to rebuild Syria so that refugees can return
Egypt president approves law tightening internet controls
Lebanese Banks Suck in Dollars to Maintain Stability Amid Warning of Economic Crisis
Hedging Bets: Turkey Courts Europe Amid Row With U.S.
Erdogan vows Turkey will not be cowed by US
Turkey's Erdogan says to challenge "games" on the economy
Rouhani to appear before Iranian parliament over US sanctions
Iran says its economy not in 'dead-end' from US sanctions
Iran's vice president: Country is in a serious situation, but not at a dead end
Iran says will unveil new fighter jet, continue developing missiles
Iranian-Backed 'Sleeper Cell' Militants Hibernating in U.S., Positioned for Attack
Over 2 million Muslims kick off annual hajj pilgrimage
Qatar accuses Saudis of barring haj pilgrims, Riyadh says untrue
Tough talks, no agreements at Merkel, Putin meeting near Berlin
Venezuela Devalues Currency and Hikes Wages, Stoking Fears About Instability
Currency Devaluation Layers on More Chaos in Caracas
Venezuela on edge as Maduro unveils raft of economic reforms
White House counsel interviewed for 30 hours in Russia probe
CNN Accused of Intimidating Paul Manafort Jury
Trump alleges social media 'censorship' of conservatives
Bill Maher criticizes social media bans: 'Alex Jones gets to speak'
Google's ambitions for China could trigger a crisis inside the company
A Rainbow of Planets: Four Planets in a Line!
8.2 earthquake strikes off the coast of Fiji, small tsunami waves observed
6.8 magnitude earthquake hits near Lambasa, Fiji
Magnitude 6.3 earthquake rocks Indonesia's Lombok island
6.3 magnitude earthquake hits near Ndoi Island, Fiji
5.8 magnitude earthquake hits near Ndoi Island, Fiji
5.6 magnitude earthquake hits near Acandi, Colombia
5.4 magnitude earthquake hits near Sembalunbumbung, Indonesia
5.4 magnitude earthquake hits the Fiji region
5.4 magnitude earthquake hits near Ndoi Island, Fiji
5.2 magnitude earthquake hits near Ndoi Island, Fiji
5.2 magnitude earthquake hits near Iwo Jima, Japan
5.2 magnitude earthquake hits near Pariaman, Indonesia
5.1 magnitude earthquake hits the Southern East Pacific Rise
5.1 magnitude earthquake hits near Taron, Papua New Guinea
5.0 magnitude earthquake hits near Kokopo, Papua New Guinea
Sabancaya volcano in Peru erupts to 32,000ft
Reventador volcano in Ecuador erupts to 16,000ft
Fuego volcano in Guatemala erupts to 14,000ft
Typhoon Rumbia causes heavy damages in China
Powerful typhoon on course to hit Korea this week
Hurricane Lane intensifies to a Category 4 storm
Tropical Storm Ernesto Is Set to Hit Ireland Saturday
Kerala Flooding Continues: Rain Expected For Two More Days
Without warning: Redding fire moved faster than evacuation orders, leaving a deadly toll
Congo Ebola outbreak: 78 cases, 44 deaths, 10 health workers infected
'No One Is Ever Really Ready': Aid-In-Dying Patient Chooses His Last Day
The Clergy Abuse Crisis Has Cost The Catholic Church $3 Billion
ESPN president says network will not air national anthem on 'Monday Night Football'
Hillary Clinton backs kid who knelt during Pledge of Allegiance: 'Keep up the good work'
Todd Starnes: T-shirts saying 'stand for the flag, kneel for the cross' draw protest at school
Tracking Bible Prophecy Headlines - 8/18/2018
UN chief proposes military force to protect Palestinians
Denouncing UN chief, Danon says Gazans need protection from Hamas, not Israel
Defense official: Without PA, truce with Hamas will embolden terrorists
Hamas: Truce negotiations with Israel will resume at the end of August
IDF forces deployed along Gaza border as possible riots expected
Thousands of Gazans rally near border, two said killed
Israel kills three Palestinians, injures 240 and empty 'Al Aqsa' of worshippers
Palestinian faction Fatah: No state in Gaza, and no state without Gaza
BDS has nothing useful to contribute to the Middle East peace process
UK's Corbyn endorses boycotting Israel in 2015 video
UK Jewish leader calls Corbyn premiership an 'existential threat' to community
Anti-Semitism is so bad in Britain that some Jews are planning to leave
J Street drops endorsement of Michigan candidate for backing one-state solution
US ends funding for stabilizing Syria, stresses commitment to defeating ISIS
Syria: US preparing for final stage of anti-Isis push despite $200m funding cut
US committed to expel Iran and its allied militias out of Syria
Iran Mounts New Missile Defense System on Warships Amid Gulf Tensions
Security expert speculates on split-up among Iran Revolutionary Guards' leaders
China's top diplomat says cooperation with Iran to continue
German Jewish council urges end of Iran-Germany trade
Russia to Send Second Batch of Nuclear Fuel to Iran
IRGC Qods Force Commander Qassem Soleimani, Designated By U.S. Treasury Dept., Is Active On Instagram; Posts Include Image Of White House Exploding
Tehran Regime to Host Turkey's Erdogan and Russia's Putin for Heads of State Summit
Trump Asks Pastor Brunson to Be 'Great Patriot Hostage;' Says US Will 'Pay Nothing' for Release
US threatens more sanctions, keeping alive Turkish crisis
Turkish lira resumes fall after Trump sanctions threat
Erdogan to Turkey: The West Is Waging 'Economic War'
ISIS is the newest and deadliest front in Pakistan's decades-old war on terror
US reportedly supplied bomb that killed Yemeni children
35 Houthis killed in clashes in al-Jawf, 5 military vehicles destroyed
2 million Muslims expected in Mecca this week for increasingly hi-tech hajj
US says number of Muslim minorities in Chinese internment camps may be 'in the millions'
China is waging war against a cafe because it served coffee to Taiwan's president
This new Defense Department map shows how China says one thing and does another with its military operations at sea
China May Be Adding a 'Nuclear Element' to the South China Sea, the Pentagon Warns
Chinese bombers likely training for US strikes: Pentagon
The Philippines' president doesn't want US submarines because he says they'll 'implode' - so he's turning to Russia
Trump blames DC, as military parade plans unravel over costs
Where White House touts a boom, most economists see a blip
Maduro orders 96 percent devaluation in hyperinflation-stricken Venezuela
Venezuelans rush to shop, fill tanks before monetary overhaul
Ex-CIA directors issue unprecedented Trump condemnation
Mark Warner to reveal amendment to 'block' Trump from 'arbitrarily revoking security clearances'
Brennan says Trump revoked his security clearance to 'scare into silence' critics
Sean Hannity Rants About John Brennan's 'Blatant Abuse of Power' After Trump Revokes Ex-CIA Director's Security Clearance
Trump admin files formal complaint against Facebook for 'discriminatory' policy
U.S. government seeks Facebook help to wiretap Messenger
Lockheed Martin gives first look into where astronauts may live on missions to deep space
Fireball '40 times brighter than a Full Moon' spotted over northeast Alabama after midnight Friday
Magnitude 6.6 quake hits North East of Raba, Indonesia
6.1 magnitude earthquake hits near Golfito, Costa Rica
5.5 magnitude earthquake hits near Iwo Jima, Japan
5.2 magnitude earthquake hits near Iwo Jima, Japan
5.1 magnitude earthquake hits near Isangel, Vanuatu
5.0 magnitude earthquake hits near Iwo Jima, Japan
5.0 magnitude earthquake hits near Shihezi, China
Sabancaya volcano in Peru erupts to 27,000ft
Ruiz volcano in Colombia erupts to 26,000ft
Harvey's Birth, Death, and Rebirth: The Forgotten First Chapter of One of America's Costliest Hurricanes
Kerala floods: 324 people dead in 'worst disaster in 100 years'
Saudi king, crown prince send condolences to India after deadly flooding
Sheikh Mohammed extends UAE's help to flood-hit people of Kerala
It's too darn hot in Colombia. To cope, this official advises no sex in the afternoon.
New NASA Images Show California's Largest Wildfire from Space. Canadian Blazes, Too
Californians watch wildfires burn their houses via home security cameras
Video Shows Massive Fire Tornado That Killed Redding Firefighter
Florida's red tide: Scientists seek solution to toxic algae crisis
WHO Expects Ebola To Spread In Congo In Areas Too Dangerous To Send Workers
Psychedelic drugs are making a medical comeback over 50 years after the heyday of research on them - here's what changed
Arrest made in more than 100 synthetic pot overdoses in park
Calif. Senate Passes Gay 'Conversion Therapy' Ban; Religious Liberty Threatened, Critics Warn
Why the Roman Catholic Church continues to struggle with sexual abuse scandals
Baphomet statue: How Satanic worshippers are using a goat-headed creature against conservative Arkansas Christians
Satanic Temple Protests Ten Commandments Monument With Goat-Headed Statue
Satanic Temple Rally at State Capitol Targets Arkansas Lawmaker
US Sanctions Myanmar Military Over Human Rights Atrocities Against Rohingya, Christians
Mormon church leaders no longer want to be called 'Mormon,' call for use of 'Latter-day Saints' instead
Tracking Bible Prophecy Headlines - 8/17/2018
Head of Egyptian intelligence visits Israel to discuss Gaza truce
Israel-Hamas ceasefire to last a year, deal includes sea lane to Cyprus
Shin Bet head said to warn cabinet a Gaza truce without PA will strengthen Hamas
UNRWA schools in West Bank, Gaza to open on time despite US funding freeze
Abbas says Palestinian flag should not be raised in Tel Aviv
US ambassador tells Israeli MK 'no reason to evacuate settlements' in peace deal
Israelis emigrating? Lowest number in nearly three decades
Anti-Semitism is so bad in Britain that some Jews are planning to leave
Netanyahu to face final police grilling Friday in Bezeq corruption probe
Police question Netanyahu in 11th interrogation over graft probes
Pompeo forms Iran Action Group to run policy after nuke deal withdrawal
Bolton to discuss arms control, Iran, Syria in talks with Russian counterpart
White House says Trump, Putin agree in principle on getting Iran out of Syria
Russia says drone attacks on its Syria base have increased
US threatens further Turkey sanctions if pastor not freed
Turks are smashing their iPhones to protest Trump
Qatar to invest $15 billion in Turkey with eye on stabilizing the lira
Saudi Arabia contributes $100 mln to Global Coalition fighting ISIS
Saudi minister Abdullatif Al-Sheikh: Muslim Brotherhood harmed Islam
Swamped in Inflation, Venezuela Will Cut Five Zeros from Currency
Trump administration nearing deal with Mexico on revised NAFTA - but issues with Canada remain
Google admits it tracks users, even if you opt out
Trump Trying To 'Stifle Free Speech,' 12 Former Intelligence Officials Say
Former US security leaders blast Trump for yanking Brennan's clearance
Brennan: Trump worked with Russians and now he's desperate
Russian strategic bombers deploy near Alaska
Chinese bombers likely training for US strikes: Pentagon
Mysterious X-37B Military Space Plane Nears 1 Year in Orbit
UFO speculation surges after North Carolina lake video goes viral
Fukushima nuclear disaster: UN says clean-up workers risk exploitation
6.4 magnitude earthquake hits near Iwo Jima, Japan
6.0 magnitude earthquake hits near Iwo Jima, Japan
5.3 magnitude earthquake hits near Palata, Italy
5.2 magnitude earthquake hits near Tanaga Volcano, Alaska
5.1 magnitude earthquake hits near Taron, Papua New Guinea
Sabancaya volcano in Peru erupts to 30,000ft
Popocatetpl volcano in Mexico erupts to 20,000ft
Agung volcano in Indonesia erupts to 11,000ft
Soulik a Potential Typhoon Threat to Flood-Ravaged Southwest Japan Next Week
Tropical Storm Rumbia to bring flood threat to eastern China into this weekend
Bebinca to spread flooding rain from Vietnam to Thailand
Tropical Storm Ernesto may bring rain, gusty winds to the British Isles
Hurricane Lane May Be Another Brush For Hawaii Next Week, Similar to Hector
Impact of Hurricane Harvey on health, environment still a concern a year later
India warns of 'extremely grave' crisis as flood toll rises to 106
Death toll rises as monsoon flooding to worsen in India into Saturday
Why California's largest fire in history is so difficult to contain
Bayer vows to fight lawsuits over herbicide Roundup as it absorbs Monsanto
Trump declares opioids from Mexico, China 'almost a form of warfare,' tells Sessions to sue drug makers
WHO official: Congo's Ebola on "precipice" to spread further
Slain wife's fetus not a murder victim under Colorado law: report
Glenn Close weighs in on Scarlett Johansson trans role row: 'Anyone should be able to play anyone'
Masterpiece Cakeshop owner sues Colorado governor, claiming religious 'persecution'
Vatican feels 'shame and sorrow' over US grand jury report on abuse
Tracking Bible Prophecy Headlines - 8/16/2018
US warns no one will be 'fully pleased' by Israeli-Palestinian peace plan
Abbas: We will thwart Trump's plan, Nation-State Law
Abbas: Palestinians and Arab Israelis united against 'racist' nation-state law
Michigan congressional candidate Rashida Tlaib endorses one-state solution, pledges to slash Israeli military aid
Palestinian president lashes out at US over Gaza situation
PA source: Abbas is disrupting Gaza peace agreement
Abbas says Hamas not serious about unity, US lying about Gaza
Egypt summons Palestinian groups for Israeli truce, unity talks
UN chief urges support for UN-Egypt truce deal on Gaza
Abbas: Egypt is making an effort, but Hamas won't settle
Israel says Gaza calm brokered with Hamas, but no 'real' deal without captives
After reopening crossing, Liberman tells Gazans: Calm pays, violence doesn't
Israel Asks the US to Reduce the Cuts to UNRWA
Israel Reopens Gaza's Only Commercial Crossing Amid Fragile Calm
Israel allows 700 trucks of commercial goods to enter Gaza
UN Secretary-General welcomes Israel's decision to open the Kerem Shalom crossing
After Facebook, Hamas turns to Instagram to lure IDF soldiers, army says
Israel Launches Three-year Program to Boost Cybersecurity Industry
The Assad Regime Returns to the Golan
Russian military builds 4 posts along occupied Golan Heights
Turkey court rejects new appeal to free detained US pastor
Turkey says ready to discuss issues with US without threats
Turkey increases tariffs on some US goods, escalating feud
White House condemns Turkey's tariffs on US imports
Qatar promises $15 bln direct investment in Turkey
Iran VP: US is trying to make Tehran 'surrender' through sanctions
Iran's Khamenei Admits Mistake Over Nuclear Talks With U.S.
Experts say Iran, N. Korea might manipulate, wait out Trump
US Treasury targets companies in Russia, China for violating North Korea sanctions
Vladimir Putin ready to meet Kim Jong-un to discuss 'urgent issues', says North Korean state media
After dozens of children die, Trump administration faces mounting pressure over Yemen war
Saudi ready for receiving more than 5,000 pilgrims of martyrs families
Suicide bomber targets Shiite students in Afghanistan, killing 48
Suspected ISIS member accused of killing Iraqi police officer is captured in Sacramento, officials say
London authorities mull making car-free area around Houses of Parliament after alleged terror attack
Crypto market crash prompts suicide concerns
Venezuela Has $1 Billion Due Today. The Bonds Trade at 28 Cents
Hospitals scrap surgeries, Venezuelans forgo showers as taps run dry
Trump pulls security clearance of ex-CIA Director John Brennan
Almost 350 news outlets to publish editorials denouncing Trump's 'dirty war' on press
Andrew Cuomo shocks crowd, says America 'was never that great'
Donald Trump goes on Twitter rampage against the governor of his home state
Twitter CEO Jack Dorsey on Alex Jones, election security and regrets - "We can't build a service that is subjective just to the whims of what we personally believe"
FCC Shuts Down Alex Jones' Flagship Pirate Radio Station In Texas
Child drownings linked to phone-distracted parents who fail to look up
Think cellphones are bad? Just watch what robots can do to kids
Children Give in to Robot Peer Pressure
NASA is running a 3D printing competition to design homes on Mars
Mystery Russian satellite's behaviour raises alarm in US
Russia accused of testing a 'killer satellite' in orbit
6.6 magnitude earthquake hits near Tanaga Volcano, Alaska
5.2 magnitude earthquake hits near Corinto, Nicaragua
5.0 magnitude earthquake hits near Padangsidempuan, Indonesia
Sabancaya volcano in Peru erupts to 26,000ft
Fuego volcano in Guatemala erupts to 19,000ft
Reventador volcano in Ecuador erupts to 16,000ft
Ebeko volcano in the Kuril Islands erupts to 12,000ft
Sakurajima volcano on Japan erupts to 10,000ft
Kuchinoerabu volcano: Japan prepares to evacuate island ahead of feared eruption
Future Typhoon Soulik to target Tokyo, eastern Japan next week
Tropical Storm Rumbia to bring flood threat to eastern China, Ryukyu Islands into this weekend
Tropical Storm Lane expected to be major hurricane when it reaches Central Pacific
Ernesto forms in the Atlantic, 5th named storm of hurricane season
It took 11 months to restore power to Puerto Rico after Hurricane Maria. A similar crisis could happen again.
Dozens killed as Polcevera bridge in Genoa collapses during fierce storm
Italian bridge collapse survivor says it came down "like flour"
Italy PM declares state of emergency after bridge collapse
Tornadoes wreak havoc in China
Flood toll in India's Kerala state jumps to 67
Kerala's Kochi Airport Closed Till Saturday, Runway Flooded
'Sand-blasted': Large dust storms sweep across Australia video
Canada Fires 2018: B.C. Wildfire Map Shows Where 566 Fires Are Burning as Emergency Declared
A 'perfect storm' of wildfires puts Seattle's terrible air quality in the record books
California's largest fire ever keeps growing
Trump's tariffs make lumber more expensive as California recovers from wildfires
81-degree reading likely sets record for highest temperature ever measured in California waters
Heatwave reveals England's lost prehistoric sites
U.S., Mexico tear down barriers to fight drug cartels
CDC: Drug overdoses hit new record
More than 70 people overdose in New Haven as park visitors watch in horror
Number of faulty children's vaccines in China surges to over 900,000
Woman Dies After Using Parsley to Induce Miscarriage, First Death Since Argentina Senate Rejected Abortion Bill
A California Mayor Faces Resignation Demands After Writing Piece About 'Straight Pride'
Christian baker vindicated by SCOTUS back in court for not baking a gender transitioning cake
Christian University Caves On Homosexuality
The Catholic Church is guilty of a grave moral failure for allowing massive sexual abuse of children
Critics slam Vatican's 'disturbing' silence on abuse cover-ups
Bishops accused of brushing off sexual abuse complaints
These Are The Chilling Stories Of Abuse Covered Up By The Catholic Church
Another Grooming Case: Detectives Charge 31 people in Huddersfield Muslim Rape Gang Case
Buddhist monk master in China resigns after sexual misconduct allegations
Tracking Bible Prophecy Headlines - 8/15/2018
Key Gaza crossing set to fully reopen as calm along border holds
Fire balloons land in south as Israel considers easing Gaza restrictions
Bennett rejects potential truce deal with Hamas as 'reward for terrorists'
PA again vows to continue paying prisoners, families of 'martyrs'
Argentina places blame for Gaza violence squarely on the Palestinians
Anti-Semitic Crime in Germany Soars by 10 Percent over First Half of 2018
Sweden's Government Funds Anti-Semitism
Ilhan Omar, who once called Israel an 'Apartheid regime,' wins congressional primary in Minnesota
Congressional candidate launches anti-Semitic Twitter attack - and he's Jewish
Top Trump security aide Bolton to visit Israel next week - White House mum on agenda
Lebanese army says two soldiers injured by Israeli smoke grenades
Nasrallah: We're stronger than the IDF, will soon be victorious in Syria
Iran rejects UN report on al-Qaida leaders influencing Syria
Russia deploys police to help UN patrol Israel-Syria border
Syrian media say 5 drones shot down near Russian air base
Congress's NDAA gave Trump a green light to confront Iran
Car plows through crowd outside Parliament in London; 1 man in custody as police treat as terrorism
Australian senator excoriated for urging 'final solution' to Muslim immigration
Trump restricts delivery of F-35s to Turkey, deepening rift with NATO ally
US official warns of more actions against Turkey if pastor not freed
Turkey doubles tariffs on some US imports over economy 'attacks'
Erdogan says Turkey will boycott US electronics, lira steadies
Turkey 'frustrated with Qatar silence' amid US sanctions imposed on Ankara
Turkey Shifts Toward Russia as Sanctions Sour U.S. Relations
Amid U.S.-Turkey Crisis: Russia Says Dollar's Days Numbered as Global Trade Currency
Kremlin says nothing good will come from proposed new US sanctions
Trump's trade war is rattling China's leaders
Garbage companies are refusing your recycling. The trade war with China will make it worse
US Household Debt Hits Record $13.3 Trillion
Lack of food pushes 2.3mn to flee Venezuela: UN
Arrests in Venezuela point to military elements in attempted drone attack on Maduro
Los Angeles is first in US to install subway body scanners
Twitter suspends conspiracy theorist Alex Jones for one week
US warns on Russia's new space weapons
Alien abduction: 45 years after alleged UFO encounter, Mississippi man breaks his silence
5.4 magnitude earthquake hits near Bristol Island, South Sandwich Islands
5.1 magnitude earthquake hits South of Panama
5.0 magnitude earthquake hits South of Africa
Sabancaya volcano in Peru erupts to 24,000ft
Sangay volcano in Ecuador erupts to 19,000ft
Reventador volcano in Ecuador erupts to 14,000ft
Ebeko volcano in the Kuril Islands erupts to 10,000ft
Garbage from Washington state's booming pot industry clogs gutters, sewers and landfills
CDC monitoring measles outbreak in 21 states
Outcry in Malaysia over two women sentenced to caning for lesbian sex
Christine Hallquist Becomes First Transgender Gubernatorial Nominee in History
Oklahoma School Shuts Down for 2 Days After Parents Threaten Transgender 7th Grader on Facebook
In this KC-area district, boys and girls will share gender-neutral restrooms
Stunning findings on report of Catholic Church abuse: Pa. priests molested more than 1,000 children
301 'Predator Priests' Named In Pa. Grand Jury Sex Abuse Report: 'They Were Raping Little Boys & Girls'
Satanic Temple to Rally at Arkansas Capitol on Thursday Over Ten Commandments
Tracking Bible Prophecy Headlines - 8/14/2018
Defense minister: War with Hamas is just a matter of time
Bennett says Israel's policy of restraint in Gaza has failed
Israel and Hamas reportedly near truce after days of relative quiet
Israel to discuss easing restrictions on Gaza if lull in arson attacks continues
Netanyahu reportedly had secret talks on Gaza with Sissi in Egypt in May
Ministers reportedly reject plan to return PA control to Gaza
'The Palestinians' goal is to wipe Israel off the map' - Deputy Minister Michael Oren blasts PA's demand to expel Israel from the UN over the Nationality Law
Merkel party's think tank compares Israel's security wall to Berlin Wall
UK Labour's Corbyn trades barbs with Netanyahu on Mideast violence
Tech giants seek assurances about war scenarios in Israel
BDS: how a controversial non-violent movement has transformed the Israeli-Palestinian debate
Radioactive sheep bolster nuclear weapon test claim against Israel, researchers say
Former Mossad chief doubtful Russia can force Iran out of Syria
UN report: Up to 30,000 Islamic State members in Syria, Iraq
Death toll in Syria arms depot blast rises to 69
Caspian Sea Dispute: Here's Everything to Know About the Landmark Deal Between Russia, Iran and Others
Iran's Top Leader Faults Rouhani for Crisis, Saying He Crossed 'Red Lines'
Khamenei rules out any military confrontation with U.S.
Khamenei Bans Any Talks With Trump as Iran Unveils New Version of a Short-range Missile
Iran just unveiled a new ballistic missile called the 'Bright Conqueror'
Iraq to respect dollar ban but not all US sanctions on Iran, PM says
Trump's Ambassador Threatens U.K. With 'Serious Consequences' if Iran Trade Continues
Trump Uses Sanctions to Spark Painful Market Moves for Adversaries
The reason Turkey's economic collapse is so scary is that Iran, Russia, and Syria are waiting in the wings
Kremlin Backs Turkish Plan to Dump the Dollar and Trade in National Currencies
Turkish lira recoups losses following Central Bank intervention
Turkish lira record low ripples through global currency markets
World equities slip on Turkey currency woes
'What happens in Turkey won't stay in Turkey': Why this debt crisis could be different
The fallout from Turkey's crisis will cause damage far beyond its borders
Turkish journalist: Erdogan seeming more and more like Hitler
Trump aide Bolton met Turkish envoy to discuss U.S. pastor: White House
Egypt voices concern over Red Sea security after Houthi attack
Yemen war: Mass funeral held for children killed in bus attack
Pompeo, Trump mum on Saudi-led airstrike that hit Yemen school bus
Taliban blindsides U.S. forces with surprise Afghan offensive
Top U.S. Gen. Warns: Islamic State in Afghanistan 'Harboring Intentions' to Attack West
South Korean leader to meet Kim Jong Un on his turf
Bill asks Pentagon to examine more options for stopping North Korean missiles
Trump's 'Space Force' no punchline to military insiders amid rising Russia, China threats
Has China's 'Area 51' been found in the Gobi Desert?
Days after a bizarre drone attack, Venezuela's government may be getting ready for another crackdown on the military
Return of Pirates of the Caribbean: Piracy Jumps 163 Percent Amid Venezuela Crisis
Cash machines could be mass-hacked in global cyber attack, FBI warns
An 11-year-old changed election results on a replica Florida state website in under 10 minutes
Quake damage to Indonesia's Lombok exceeds $342 million as deaths top 400
6.1 magnitude earthquake hits near Bristol Island, South Sandwich Islands
5.1 magnitude earthquake hits near Hirara, Japan
5.1 magnitude earthquake hits near Ohara, Japan
Sabancaya volcano in Peru erupts to 27,000ft
Reventador volcano in Ecuador erupts to 14,000ft
'Child of Krakatoa' volcano flings lava bombs hundreds of feet during mesmerizing eruption
Severe Tropical Storm Leepi to slam southern Japan on Tuesday
Tropical Storm Bebinca to bring flooding rainfall to China, Vietnam this week
Flood Cripples Philippine Capital as 54,000 Are Evacuated
Heavy rain prompts flash flood emergencies in Pennsylvania and New Jersey
Searing heat could make countries in North Africa and along the Persian Gulf unlivable
Worst may be yet to come amid an extreme California wildfire season
Al Gore: Trump has had 'less of an impact so far than I feared' on environment
Governor Scott declares state of emergency due to red tide in Florida
Significant rise in mosquito "disease danger days" in U.S., report warns
Michigan county fair attendees test positive for rare strain of swine flu
Using DNA for digital data storage... and other miracles
Big Pharma Would Like Your DNA
In the small indigenous territory of Guna Yala off Panama's eastern coast, a flourishing 'third gender' community is defying stereotypes
Disney sparks backlash after casting straight actor to play gay character in 'Jungle Cruise'
Boy at New Mexico compound died in ritual ceremony to "cast out demonic spirits"
Tracking Bible Prophecy Headlines - 8/13/2018
Netanyahu: Israel won't accept anything less than a full ceasefire in Gaza
Netanyahu: We are the midst of a campaign against terror in the Gaza Strip
Security cabinet huddles over Gaza Strip violence, ceasefire with Hamas
Minister: Toppling Hamas is an option, Israel closer to it than ever
Israel said to confiscate tens of thousands of balloons en route to Gaza
Amid major shortage, PA orders cancer drugs be sent to Gaza
Over half of Palestinian college graduates are unemployed, report finds
Egypt losing hope to partner with Trump for Middle East "deal of the century"
PM: Many Arabs protesting nation-state law want Israel to be a Palestinian state
Netanyahu says waving of Palestinian flags proves there is need for Nationality Law
Netanyahu threatens elections if ultra-Orthodox won't compromise on draft bill
Isaac Herzog: 'Diaspora Jews are drifting away from Israel'
Preparing for fight against Hezbollah, army tries out combat reshuffle
Bodies of 3 suspected terrorists found after Jordan shootout
Children among 39 civilians killed in Syria arms depot blast
Turkey ready to create more safe zones in Syria
Turkey Helping Syrian Rebels to Build New 'National Army' to Fight Assad
Blast Near Syrian-Turkish Border Kills at Least 18; Cause Unclear
Erdogan Denies Turkey Is in Economic Crisis: 'It's Just Fluctuations'
Iran's Khamenei Calls for Action Amid 'Economic War' Fueled by Falling Currency
Iranian forces tasked with protecting Khamenei 'deploy on Iraq border'
U.S. Ambassador Urges Britain To Ditch 'Flawed' Iran Nuclear Deal
US ambassador says UK should join Trump and put pressure on Iran
Russian, Iranian presidents meet on sidelines of Caspian Summit, praise their work to ensure Assad's victory in Syria
Russia says will ditch U.S. securities amid sanctions
No one can 'obliterate' Taiwan's existence, president says on departure for U.S.
Germany: Trump is 'destroying economic growth' with trade war
Drowned out by protesters, Washington white supremacist march fizzles
Poll: One year after Charlottesville, majority of Americans see racial tensions on the rise
Thousands rally to demand Romanian government resignation
Manchester police say 10 people hospitalized after shooting
Omarosa Manigault Newman Releases Alleged Secret Recording of Her Firing from White House
Omarosa's 'Unhinged' bombshells: Trump racist, mentally 'in decline,' 'physically' unwell
White House exploring legal options against Omarosa Manigault Newman for making secret recording in Situation Room
Horizon Air Plane Theft, Crash Exposes Cracks in Airport Security
On 'mission to touch the sun,' Parker Solar Probe has launched
Strongest-ever earthquake strikes Alaska's North Slope region
6.4 magnitude earthquake hits near Kaktovik, Alaska
6.0 magnitude earthquake hits near Kaktovik, Alaska
5.6 magnitude earthquake hits Southeast of Easter Island
5.4 magnitude earthquake hits near Kaktovik, Alaska
5.2 magnitude earthquake hits near Isangel, Vanuatu
5.0 magnitude earthquake hits near Ohonua, Tonga
5.0 magnitude earthquake hits near Kaktovik, Alaska
Sabancaya volcano in Peru erupts to 27,000ft
Reventador volcano in Ecuador erupts to 19,000ft
Thousands of Puerto Ricans displaced by Hurricane Maria could be forced out of their temporary homes
Storms bring dangerous flooding to the East Coast
More than 100 large wildfires in U.S. as new blazes erupt
Wildfire rages on Greek island of Evia, villages evacuated
Nearly 10K people have gotten cancer from toxic 9/11 dust
Algae crisis explodes into leading campaign issue in Florida
Vermont exec would be nation's first transgender governor
Tracking Bible Prophecy Headlines - 8/12/2018
UN officials visit Gaza in pursuit of long-term truce
Huge incendiary kite from Gaza lands on kibbutz power lines
Gaza flotilla turns back after Israeli navy fires warning shots
Tens of thousands protest nation-state law at Arab-led rally in Tel Aviv
UK's Corbyn accused of likening Israel rule in West Bank to Nazi occupation of Europe
Crumbling stone in the Western Wall exposes Jerusalem's religious fractures
Syria says air defenses engage 'enemy target,' Israel refuses to comment
Satellite images show aftermath of July raid on Iran-run Syria missile facility
Fierce Syria bombardment kills 53 civilians: monitor
US Counterterror Center: Europe must boycott Hezbollah as a whole
3 Jordanian security forces killed in raid on terror cell
Suicide attack on Egypt church foiled
South Africa risks 'Zimbabwe-style land chaos'
ISIS militants in Iraq kill five people from same family
Erdogan warns Turkey's partnership with US 'in jeopardy'
Erdogan says U.S. turned its back on Turkey, upsetting Ankara
Turkey's president: US waging "economic war" against Turkey
Iraq's Haidar al-Abadi to visit Iran, Turkey as US sanctions bite
Iran Supreme Leader calls for action to face "economic war"
Iran: We will hit 112 US bases with suicide bombings
Iran taking back enriched uranium it sent out to Russia under nuke deal
Clashes continue as Taliban press Afghan city south of Kabul
Gunmen kill 3 police, suicide bomber wounds 6 in Pakistan
Saudi-led coalition to probe Yemen air raid, Houthis report 40 children dead
Former Canadian FM urges Trudeau to travel to Riyadh to defuse tension
As Charlottesville marks year since deadly violence, anger turns toward police
On Charlottesville anniversary, Trump condemns 'all types of racism', Ivanka hones in on white supremacy
'Not the enemy of the people': 70 news organizations will blast Trump's attack on the media
5.4 magnitude earthquake hits West of Macquarie Island
5.3 magnitude earthquake hits the Southern Mid-Atlantic Ridge
5.1 magnitude earthquake hits near Burrel, Albania
5.0 magnitude earthquake hits near Havelu, Tonga
5.0 magnitude earthquake hits near L'Esperance Rock, New Zealand
Sangay volcano in Ecuador erupts to 25,000ft
Sabancaya volcano in Peru erupts to 24,000ft
Popocateptl volcano in Mexico erupts to 22,000ft
Karymsky volcano on Kamchatka, Russia erupts to 14,000ft
Ebeko volcano in the Kuril Islands erupts to 10,000ft
Flash floods kill 37 in India's tourist hotspot Kerala
Kerala floods kill dozens with 36,000 evacuated
A year after they were donated, Hurricane Maria supplies found 'covered in rat and lizard droppings'
A year in Paris is as bad for your health as smoking 183 cigarettes
Study: People deliberately harm pets to get prescriptions for opioids
DR Congo's Ebola outbreak claims more lives, vaccinations under way
Pay up or else: Spain warns of online 'sextorsion'
2 dead, 18 wounded in Chicago shootings: 'Even I'm scared to walk to the corner store'
Tracking Bible Prophecy Headlines - 8/11/2018
Commentary: Jared Kushner's Assault on Mideast Peace - Gaza is back in flames, and U.S. policy is a big reason why
Israel and Hamas Clash Again, Threatening Peace Talks
'Two Palestinians Killed, 307 Wounded' in Border Protests After Gaza Escalation
IDF shells Hamas posts in Gaza after grenade, bombs hurled at troops
Israelis and Palestinians Must Join Forces Against Hamas, Says Trump Envoy Greenblatt
Senators urged to back bill targeting Hamas, Hezbollah for using human shields
Trump May Cut Suspended Aid To Palestinians Soon
When weighing Gaza actions, ministers reportedly looked to Iran threat in north
Iran said to test ballistic missile for first time in more than a year
Iran Test Fires Anti-ship Missile as U.S. Reimposes Sanctions on Tehran
Iran's 'cyber attacks' can pose unconventional warfare threat against US
US Senator Graham: Continued business between Iran, Europe is 'disgraceful'
China says business ties with Iran no harm to any other country
Global powers condemn US sanctions against Iran and encourage businesses to ignore the Trump administration
Iran unrest could 'lead to chaotic civil war'
Chants of 'Arabian Gulf', 'Death to Dictator' ring out in Iran football stadia
Syrian air defences confront 'hostile target' near Damascus
Syria: At least 22 killed in Idlib and Aleppo airstrikes
Syria's war could be entering its last and most dangerous phase
China: We Might Help Assad with the War in Syria
New protests witnessed in Baghdad, other provinces across Iraq
Yemen war: Saudis to probe air strike child deaths
Chile's Ex-president Bachelet, Who Was Tortured After 1973 Coup, Approved as New UN Human Rights Chief
Fearing Trump's wrath, US officials pushed for speedy NATO agreement
Trump: Relations with Turkey are not good!
Trump increases pressure on Turkey amid currency crisis, authorizes doubling of metals tariffs
Lira collapses as Erdogan tells Turks: They have 'their dollars,' we have 'our god'
Dow tumbles more than 200 points as a currency crisis in Turkey rattles Wall Street
Kudlow says China's currency fall is money leaving the country: 'They're going to be in a heap of trouble'
New evidence emerges of China forcing Muslims into 'reeducation' camps
China's communist leaders reportedly starting to buckle under pressure of Trump's trade war
China tells US plane flying over disputed island to 'leave immediately'
North Korea threatens to end 'stability' on Korean Peninsula
Colombia to ask U.N. for special envoy to manage Venezuelan migrant crisis
More than half a million Venezuelans fled to Ecuador this year, UN says
India nationals illegally crossing the US-Mexico border in record numbers, pay smugglers up to $25G
Plane stolen from Seattle airport crashes, hijacker described as 'suicidal male'
Global stocks get slammed and major currencies go haywire on a wild Friday in markets
Markets in U.S. Are Defying the Tumult Convulsing Rest of World
Anti-Semitism and Brexit drive Britain downhill
Bitcoin scammers target wealthy, threaten to expose 'secret'
DNC serves WikiLeaks with lawsuit via Twitter
Astronaut claims he witnessed an 'organic, alien-like' creature but NASA is denying it
NASA poised to blast off first spacecraft to explore Sun
Lombok lifted 10 inches by quake that killed nearly 400
5.9 magnitude earthquake hits near Severo-Kuril'sk, Russia
5.5 magnitude earthquake hits the Balleny Islands region
5.3 magnitude earthquake hits near Olonkinbyen, Svalbard and Jan Mayen
5.1 magnitude earthquake hits near Lambasa, Fiji
Sabancaya volcano in Peru erupts to 29,000ft
Ruiz volcano in Colombia erupts to 22,000ft
Ebeko volcano in the Kuril Islands erupts to to 18,000ft
Reventador volcano in Ecuador erupts to 17,000ft
Karymsky volcano on Kamchatka, Russia erupts to 14,000ft
New Puerto Rico death toll amplifies Trump disconnect on relief efforts
Record-breaking California fire may take until September to contain
Smoke from the California wildfires is spreading 3,000 miles to New York City
Jury orders Monsanto to pay $289 million to cancer patient in Roundup lawsuit
Vaccine row erupts in Italy as populist govt seeks to ease rules
New York State to Attack Pro-Life Crisis Pregnancy Centers in Ad Campaign
Where Is Abortion Illegal? Argentina Rejects Legalization Bill After Catholic Church Influence
Why Catholic countries are suddenly debating abortion
China Banning Baptisms, Forcing Removal of 'Last Supper' Art in Ongoing Crackdown on Churches
Tracking Bible Prophecy Headlines - 8/10/2018
Jordan's King Abdullah Meets Palestinian President Over U.S. Peace Plan in Region
Jordan urges U.S., int'l community to promote Palestinian-Israeli peace process
Beersheba targeted by rocket attack for first time since 2014 war
After Gaza rocket hits Beersheba, IDF levels an alleged Hamas HQ
Israeli official: Hamas dealt a 'severe blow' in Gaza airstrikes
Liberman: 'We will do whatever is necessary' to stop Gaza rocket barrages
Security cabinet instructs IDF to 'act forcefully' against Gaza violence
Hamas tries to hack Israelis with fake rocket warning app
Egypt said to warn Hamas: Israel will renew assassinations if fire persists
Hamas calls Gaza attacks 'a Zionist attempt to destroy Egyptian efforts'
Report: Abbas working to stop the escalation in Gaza
Palestinians Say Israel and Hamas Reach Cease-fire; Israel Denies
No rockets or airstrikes as fragile Gaza truce lasts through the night
Gaza situation 'very concerning': U.S. State Department
US condemns Hamas rocket attacks, supports Israel's right to defend itself
Ambassador Danon to UN: Denounce Hamas unprovoked terrorist attack
UN Middle East envoy cancels meetings with Hamas leaders
Residents of Gaza border communities fatigued by endless cycle of violence
Analysis: Iran tightening the noose around Israel - Is Iran preventing an Israel-Hamas agreement and is it behind current escalation?
Israel 'surprised' by Colombian recognition of Palestinian state
After recognizing 'Palestine', Israel denounces Colombian 'slap in the face'
Ex-president of Colombia recognized Palestinian state before stepping down
New Colombia government to review decision to recognize Palestine
Germany lifts ban on Nazi symbols in video games
Russian military shoots down drone targeting its Syrian air base
UN: Russia and Iran Keen to Avoid 'Bloodbath' in Syria's Idlib
Leaflets dropped over Syria's Idlib call for reconciliation
Hezbollah says Lebanon government delay risks 'slide towards tension'
Iran: We will hit 112 US bases with suicide bombings
Yemen war: Saudi-led air strike on bus kills 29 children
Saudi Arabia Starts to Weaponize Its Wealth
North Korea: US not adhering to its side of the bargain since Trump-Kim summit
North Korea threatens to stall denuclearization in warning to US
Whether Pakistan accepts money from the IMF or China, its economy is still headed for trouble
U.S. sanctions slam Russian ruble, Turkey's lira tumbles
Russian stocks, ruble take hit on uncertainty over US sanctions
Report: Moscow would regard more US sanctions as economic war
Ecuador declares state of emergency over Venezuela migrant influx
Inside Google's Effort to Develop a Censored Search Engine in China
'The time has come:' Pence outlines plan for military Space Force
Glowing Green 'Incredible Hulk' Comet Will Pass Earth Tonight For The First Time
5.6 magnitude earthquake hits the South Atlantic Ocean
5.6 magnitude earthquake hits near Puerto San Jose, Guatemala
5.2 magnitude earthquake hits the Southern Mid-Atlantic Ridge
5.0 magnitude earthquake hits near Shikotan, Russia
Indonesia Minister Says Earthquake Deaths Pass 300 as Fresh Aftershock Hits
Sleeping giant Iceland volcano Katla trembles: Sharp earthquake swarm in caldera
Sabancaya volcano in Peru erupts to 27,000ft
Ebeko volcano in the Kuril Islands erupts to 13,000ft
Puerto Rico government quietly changes Congressional report to admit at least 1,400 dead from Hurricane Maria
Nightmare flooding ravages the streets of Toronto
Toronto infrastructure overwhelmed by rare storm, experts say
Australia relaxes rules on shooting kangaroos during historic drought
From greenhouse to hothouse: the language of climate change
Silkworms Engineered to Produce Spider Silk
This new invasive tick just arrived in the U.S. from Asia; it kills 15 percent of its victims
Brazil slams Venezuela as measles spreads across border
Coroner sent letters to doctors whose patients died of opioid overdoses. Doctors' habits quickly changed
Rate of women addicted to opioids during pregnancy quadrupled in 15 years, CDC says
Chinese woman pregnant with twins at age of 67 defies doctors' advice to have an abortion
Argentina Senate votes against legalising abortion but activist groups say they are 'unstoppable'
Brazil breaks own record for number of murders in single year as deaths hit 63,880
Trump says Chicago shootings are 'absolute and total disaster'
How the Willow Creek Church Scandal Has Stunned the Evangelical World
Tracking Bible Prophecy Headlines - 8/9/2018
Israel and Gaza moving towards full-blown war. Hamas breaks cease-fire. 150+ rockets fired at Israel overnight.
Sirens triggered in Ashkelon as rocket attacks go deeper into Israel
Israel pounds Hamas after 19 injured in rocket barrage, one critical
Israeli air strikes 'kill woman and toddler'
Israelis in shelters as rocket launches continue throughout the night
Summer camps in southern Israel canceled amid Gaza flareup
IDF says war in Gaza approaching, communities near Strip could be evacuated
UN Special Coordinator Mladenov 'deeply alarmed' by Gaza escalation
Israel to lodge formal complaint over BBC coverage of Gaza violence - accuses British broadcaster of deliberate lies after headline omits mention of Palestinian rocket fire toward Israel
IDF official: Hamas violated Protective Edge agreements
Hamas: Israel will pay for its crimes
Sderot Mayor: Stop all negotiations with Hamas
Hamas treating Egyptian ceasefire proposal 'with open mind'
Abbas to visit Qatar for talks on truce, reconciliation proposal
Abbas, Jordan king agree on need to support Palestinian refugee agency
State plans to use nation-state law to defend outpost legalization
State planning to triple size of new settlement for Amona evacuees
EU plans connecting Judea and Samaria to Gaza airports, sea, and railways without informing Israel
Colombia recognizes Palestine as a sovereign state
Brazilian Presidential Candidate Vows to Move Embassy to Jerusalem if Elected
Netanyahu to meet Trump on sidelines of UN confab
Amb. Danon blasts official who suggested Israel be suspended from U.N.
UNESCO said pushing for Israel to rethink exit, citing work to end bias
UNRWA in financial crisis; Jordan warns of 'catastrophe'
UN puts cost of Syria war destruction at $388 billion
Asma al-Assad: Syria's first lady treated for breast cancer
Iranian diplomat accused of running web of spies across Europe
Iran's foreign minister says 'no one trusts America' anymore
Experts say US sanctions unlikely to spark turmoil in Iran
Iran ambassador: Trump's sanctions violate UN security council resolution
U.S. Bracing for Cyberattack From Iran in Response to Trump's Renewed Sanctions
Iran sanctions: US can't stop our oil exports, says minister
China ignores Trump threat on Iran, says business there will continue
Turkey to continue buying natural gas from Iran despite US sanctions
Why Can't Turkey Stop Its Economic Nose-Dive?
Arab Coalition: We are committed to war against al-Qaeda, ISIS and Houthis
Houthi commander, militiamen killed in Yemen's Hodeidah
Saudi Arabia says 'nothing to mediate' in Canada dispute
Russia: Saudi Arabia has right to reject Canada's interference
Russia is quietly seizing territory in Georgia as it warns of a 'horrible conflict' if the Eurasian country joins NATO
US to impose sanctions on Russia over nerve agent attack
Russian submarine threat largest since Cold War: top US Navy admiral
WikiLeaks says Senate panel requested Assange testimony for Russia probe
U.S. senator says Russians have penetrated Florida election systems: Tampa Bay Times
Detroit's Rashida Tlaib Poised To Become First Muslim Woman In Congress
Gay, Native American Democrat busts candidate mould in Kansas
Man arrested at 'extremist Muslim' New Mexico compound was training kids to commit school shootings: documents
Charlottesville declares state of emergency as city braces for anniversary of deadly white nationalist rally
Twitter CEO Jack Dorsey Explains Why Alex Jones Isn't Banned, In Big Tech Exception
Venezuela's Supreme Court Orders Arrest of Opposition Leader in Connection With Maduro Assassination Attempt
Pentagon to create new command for fighting in space, but resists Trump's proposed 'space force'
Indonesia quake deaths top 130, aid effort intensifies
New satellite map shows ground deformation after Indonesian quake
5.9 magnitude earthquake hits near Todo, Indonesia
5.2 magnitude earthquake hits near Rota, Northern Mariana Islands
5.1 magnitude earthquake hits near La Libertad, El Salvador
5.0 magnitude earthquake hits the Scotia Sea
5.0 magnitude earthquake hits near Mangili, Philippines
5.0 magnitude earthquake hits near Krajan Tambakrejo, Indonesia
5.0 magnitude earthquake hits near Hengchun, Taiwan
Sabancaya volcano in Peru erupts to 26,000ft
Sangay volcano in Ecuador erupts to 19,000ft
Fuego volcano in Guatemala erupts to 17,000ft
Agung volcano in Indonesia erupts to 14,000ft
Kristy, Hector, Ileana, John: Four Tropical Cyclones Line Up in Pacific Ocean
Hurricane Hector path takes Category 3 storm closest to Hawaii today
Typhoon Shanshan clips Japan coast, sparing Tokyo
Tropical Storm Yagi headed north of Taiwan
Australia's most populous state now entirely in drought
Battling 18 blazes, California may face worst fire season
14,000 fight California fires, some from prisons or overseas
Smoke from California wildfires now covers three quarters of the state
Volcanoes show why geoengineering can't save our food from climate change
Climate change is turning the Middle East's breadbasket into a cannabis farm
Scourge of superbugs killing Malawi's babies
Argentina's Senate rejects proposed bill to legalize abortion
Faced with falling birth rates, China urges citizens to have more babies
Joe Biden Launches 'As You Are' Campaign In Support Of LGBTQ Youth
Advocates condemn psych techniques used to keep kids online
Tracking Bible Prophecy Headlines - 8/8/2018
U.S. Official: Trump's Peace Plan Will Cause Discomfort to Both Israel and Palestinians
Hamas official says truce with Israel to be inked within weeks
Hamas expresses optimism over UN brokered deal
Israel kills 2 Hamas operatives in tank attack
PA demands full authority in Gaza
Fractured union: Israel has all but given up on the EU
Russia and Israel reach understanding on Golan border line
Defense Minister Liberman: Assad regime rebuilding stronger army
Israel sees Syrian army growing beyond pre-civil war size
Iraq reluctantly agrees to abide by US sanctions on Iran
Seeking 'WORLD PEACE,' Trump says US won't trade with those who trade with Iran
In swipe at Trump, Iran FM says world affairs not a 'beauty pageant'
Germany blocks $400 million cash delivery to Iran amid heightened US sanctions
Iran Braces For New U.S. Sanctions To Further Cripple Economy
The Iranian regime is in deep trouble
'A matter of life and death': Iranians despair as US sanctions bite
Iran crowds reportedly chant 'death to the dictator!' as US sanctions increase economic unrest
Iranian Revolutionary Guards: We asked Houthis to attack Saudi oil tankers
Canada Defiant Against Saudi Arabia: We Will Always Stand Up for Human Rights
US, Europe seek answers from Riyadh but steer clear of Canada spat
Muslim group plans to sue US over terror watch list system
Russia warns of 'horrible' conflict if Georgia joins NATO
North Korean foreign minister visits Iran as US sanctions take effect
John Bolton admits it: The North Korea summit was a bust
White House's Bolton says North Korea has not lived up to denuclearization deal
Trump says North Korea making progress on denuking
China claims to have successfully tested its first hypersonic aircraft
China's stock market plunge will not force the country to give up on its trade war with US
Apple could be used as a 'bargaining chip' in the trade war, Chinese state media warn
Apple tells lawmakers iPhones are not listening in on consumers
FCC net neutrality cyberattack wasn't real, says internal report
National debt is about to roar back to life as a pressing issue
Mattis throws support behind new space-focused military command
'Incredible Hulk' Comet Will Soon Whiz Past Earth
Landslides, debris hinder Lombok quake rescue efforts
5.8 magnitude earthquake hits the Greenland Sea
5.5 magnitude earthquake hits near Ofunato, Japan
5.4 magnitude earthquake hits near Aratoca, Colombia
Sabancaya volcano in Peru erupts to 23,000ft
Reventador volcano in Ecuador erupts to 18,000ft
Karymsky volcano on Kamchatka, Russia erupts to 17,000ft
Ebeko volcano in the Kuril Islands erupts to 14,000ft
Hawaii volcano eruption slows to virtual halt after more than three months
Hurricane Hector - one of 3 storms in Pacific - should slide south of Hawaii
Baseball-Size Hail Kills Zoo Animals In Colorado
Mendocino wildfire explodes into raging monster nearly the size of Los Angeles
Spain heatwave death toll rises to nine
Why Italy's U-turn on mandatory vaccination shocks the scientific community
Opioids Have Sparked An HIV Outbreak In Massachusetts
FDA Acquiring 'Fresh' Aborted Baby Parts to Make Mice With Human Immune Systems
Argentina Votes on Legalizing Abortion Tomorrow. Here's What That Means for Women's Rights Across Latin America
Argentina braces for abortion vote in Pope's homeland
NYT Guilty of 'Anti-Christian Bigotry' with Mike Pence 'Hit Piece,' Focus on the Family Director Says
Franklin Graham Says 'Pray for Chicago' Following Latest News of Extreme Violence
Tracking Bible Prophecy Headlines - 8/7/2018
Trump increases staff for Israeli-Palestinian peace team
U.S. State Department condemns the Assad regime for 'cruel actions'
'We won't pay in blood so that Abbas can return to Gaza'
Fake Russian social media accounts sought to influence US-Israel ties - report
Florida man hit with hate crime charge for threatening to 'kill all the Jews'
Netanyahu's adviser: Nation-State law critics are misinformed
Top spy official says Mossad behind killing of Syrian rocket chief
Damascus creates body to repatriate Syria refugees
UN hails 'credible' Iraq vote recount
Bolton says blocking Strait of Hormuz would be Iran's "worst mistake"
U.S. sees sanctions having significant impact on Iran economy: U.S. officials
Trump signs executive order reimposing many Iran sanctions, says US policy is to levy 'maximum economic pressure'
Fresh US sanctions on Iran kick in as clock hits midnight
Iran's Rouhani dismisses Trump call for talks on eve of new sanctions
Iran's Rouhani says Trump's call for talks aimed at creating chaos in Iran
Rouhani: US trying to divide Iran, must remove 'knife' of sanctions to negotiate
Iran sanctions: Rouhani condemns US 'psychological warfare'
Iran's foreign minister: 'We will overcome the US sanctions'
Report: U.S. calls on countries to stop buying Iranian oil
EU acts to protect firms from Donald Trump's sanctions against Iran
EU says encouraging trade with Iran is crucial to nuke deal
Lieberman: 'European efforts to save Iranian economy are maddening'
Israel welcomes new US sanctions on Iran as 'major milestone'
Trump, Netanyahu and MBS 'Isolated' Over Iran Sanctions, Zarif Says
Saudi Arabia intercepts Houthi ballistic missile targeting Najran
Saudi Arabia Suspends Ties With Canada Over Activist Row
Saudi Arabia expels Canadian ambassador, freezes trade in human rights dispute
Saudi Arabia steps up dispute with Canada by ordering its students to leave Canada
Saudi Arabian Airlines suspends flights to and from Toronto
Saudi Twitter account axed after seeming to threaten 9/11-style attack on Canada
Arab Interior Ministers Council: Canadian FM's statements are 'irresponsible'
Saudi FM Jubeir: Canadian stance is based on misinformation
Japan Marks 73rd Anniversary of Hiroshima
The Hiroshima anniversary: 5 things you should know about nuclear weapons today
Beijing 'will not surrender' to US 'trade blackmail,' Chinese media says
Mexico's new president: 'Nobody will threaten us' with a wall
Brazilian judge orders border closed to Venezuelan immigrants
Inflation Nears 1,000,000% in Venezuela, Eggs Cost 2 Weeks Pay
'If You Like Bernie, This Could Be Your Future': Gutfeld on Venezuela's Economic Collapse, Drone Scare
Major tech companies remove Alex Jones for hate, bullying
Conservative conspiracy podcaster Alex Jones banned from Facebook, Google, YouTube, Apple and Spotify
Alex Jones shutdown ignites debate over social media content policing, censorship
The Censorship Battle of Alex Jones and Why It Affects Us All
Remember When Donald Trump Appeared on Alex Jones' 'InfoWars'
Twitter 'bots' crackdown sweeps up Trump supporters who tweet very often
Pastor Asks God to Protect President Trump from 'jungle Journalism'
Singapore cyber attack has hallmarks of state-linked group, government says
5.4 magnitude earthquake hits near Akarakar, Indonesia
5.2 magnitude earthquake hits near Karangsubagan, Indonesia
Sabancaya volcano in Peru erupts to 25,000ft
Karymsky volcano on Kamchatka, Russia erupts to 17,000ft
Reventador volcano in Ecuador erupts to 14,000ft
Ebeko volcano in the Kuril Islands erupts to 12,000ft
Indonesia evacuates tourists as Lombok earthquake death toll climbs
Sweltering Tokyo Braces for Approach of Typhoon Shanshan
Mendocino Complex fire now largest in California history, capping a destructive year
California Fires: 14,000 firefighters now battling 16 major blazes across state
Pakistan to plant 10 billion trees within five years to fight climate change
Children are being euthanized in Belgium
Paris Hosts Gay Games Amidst Surge Of Anti-LGBTQ Sentiment In France
Victorian public servants ordered to use gender-neutral pronouns for 'They Day'
U.S. judge rules against Trump policy restricting transgender troops
Tracking Bible Prophecy Headlines - 8/6/2018
Kushner calls to 'disrupt' UN relief agency saying it 'doesn't help peace'
U.S. envoy Kushner calls UNRWA corrupt, inefficient, unhelpful for peace
Palestinians slam reported US plan to weaken refugee agency
Security cabinet meets as Gaza at crux between 'an agreement or war'
Abbas stirs up hornets' nest by firing PA minister
Israel releases first pictures of underwater barrier with Gaza
Egypt to Begin Importing Israeli Gas in 2019
Amazon removes Nazi-themed items after complaints
Pro-Assad Media Blames Israel's Mossad for Assassination of Chemical Weapons Chief
Iran is acting to advance its long-term goals in Syria
Iran Guards says it held Gulf drills as U.S. tensions rise
White House to detail implementation of new Iran sanctions Monday: Pompeo
Pompeo vows US will enforce Iran sanctions
Pompeo: Sanctions to be enforced until Iran 'behaves like a normal country'
European allies fear US seeks Iran regime change as it restores sanctions
Germany upholds export, investment guarantees for Iran business despite US pressure
Iran Eases Exchange Rates in Effort to Stymie U.S. Sanctions
Iran eases currency rules, hoping to buoy rial ahead of sanctions
Iran reaches crisis point as U.S. sanctions return
Iran protests resume for 6th day amid violent clashes with security forces
Hamza bin Laden has married daughter of lead 9/11 hijacker, say family
Attack by Taliban kills 3 Czech NATO soldiers in Afghanistan; one American wounded
Egyptian Troops Kill 52 Suspected Militants in Northern Sinai
Violence as troops deploy in Ethiopia's Somali region
After two decades of conflict with Eritrea, Ethiopia's new prime minister Abiy Ahmed brings new hope of peace
Washington denies any involvement in Venezuela drone blast
6 arrests in failed plot to assassinate Venezuelan President Nicolas Maduro
China Prepared for Long Trade War With U.S., State Media Says
China Will Lose The Trade War With America, And That's Good For Its Citizens
Beijing is more worried about domestic issues than its trade war with Washington, research firm says
Donald Trump Says Son's Trump Tower Meeting Was To Get Clinton Dirt But 'Totally Legal'
Trump attorney Jay Sekulow blames 'bad information' for Trump Tower statement mixup, says no sign Don Jr. under investigation
Trump Doubles Down on Attacking "Dangerous and Sick" Journalists: "They Can Also Cause War!"
Social media is making children regress to mentality of three-year-olds, says top brain scientist
U.S. Officials Push New Penalties for Hackers of Electrical Grid
Second straight Sunday Indonesia dealt blow by deadly earthquake
91 Killed, Several Injured As Magnitude 7 Earthquake Hits Indonesia
5.4 magnitude earthquake hits near Tanjung, Indonesia
5.3 magnitude earthquake hits near Santong, Indonesia
5.0 magnitude earthquake hits near Lokokrangan, Indonesia
5.0 magnitude earthquake hits near Muara Siberut, Indonesia
5.0 magnitude earthquake hits near Mohean, India
Sabancaya volcano in Peru erupts to 24,000ft
Reventador volcano in Ecuador erupts to 14,000ft
Karymsky volcano on Kamchatka, Russia erupts to 10,000ft
Ebeko volcano in the Kuril Islands erupts to 10,000ft
Sweltering Tokyo Braces for Approach of Typhoon Shanshan
Hector expected to enter Central Pacific as a Category 4 hurricane
2 tropical storms form off Mexico's southwestern Coast - John and Ileana
World's Hottest Rain Fell in California, Setting New Record
California fire explodes in size over weekend, is now 4th largest in state history
Trump declares California wildfires as 'major emergency', orders federal funding for recovery: White House
Farming impact of Australia's worst drought in living memory
Lyme disease now found in all 50 states
33 reported dead in Congo Ebola outbreak
In less than 7 hours, 40 shot, 4 fatally as violence rips Chicago
Airlines cut back on flights to Cancun, other tourist spots in Mexico after reports of violence, travelers blacking out
Tracking Bible Prophecy Headlines - 8/5/2018
Kushner said pushing to close UNRWA, end refugee status for Palestinian millions
Abbas: Kushner's anti-UNRWA Actions Prove U.S. Wants to Erase Palestinian Issue
Palestinian Authority: We'll foil the plan to close UNRWA
Trump warns UN for hypocrisy on PLO, Hamas and Israel
Hamas delegation to convene in Gaza for second ceasefire agreement meeting
Gaza incendiary balloons spark 40 fires in southern Israel over weekend
Israeli Army Strikes Two Groups Launching Flaming Balloons From Gaza Strip
Druze-led rally against nation-state law in Tel Aviv draws at least 50,000
Ex-PM bureau chief: If Druze don't like Nationality Law, they can go to Syria
Labor: Likud spreading 'fake news' to stymie protest against nation-state law
Serbia angered as Israeli fighter jets fly in Croatian victory parade
Head of Syrian chemical arms research center said assassinated
Syrian scientist assassinated in west Hama, Israel believed behind attack
Report: Syrian scientist involved in Iranian missile program assassinated
Operation Roundup: The final battle with ISIS enters last phase in Syria
Russia Is Expanding Its Control over More Syrian Territory and Muscling in on Hezbollah on the Borders
EU report details international web of Hezbollah terror funding
Egypt says troops have killed 52 militants in Sinai
More than 700,000 pilgrims arrive in Saudi Arabia to perform Hajj
Deadly Houthi attack on Hodeidah hospital 'a violation of international law'
Iran Sets Currency Rescue Ahead of Reimposed U.S. Sanctions
Iran receives new airplanes, a day before US starts reimposing sanctions
Protests continue in Iran for fifth day as US sanctions loom
Iranian protesters blame their government, not US, for failing economy
US warns Europe: End business with Iran or face harsh sanctions
From Iranian-American sabre-rattling to constructive diplomacy?
U.N. officials: Trump, Rouhani may hold meeting at U.N. General Assembly
Trump says it 'doesn't matter' if Iran meets with him
Erdogan: US actions regarding pastor Brunson disrespectful to Turkey
Turkey's Erdogan Says U.S. Officials' Assets Will Be Blocked in Retaliation for Sanctions
North Korea criticizes 'alarming' US impatience on denuclearization
Pacific Islands Rack Up Debt, Giving China Unprecedented Leverage
Venezuelan leader 'unharmed' after explosive drone attack
Maduro says he escaped drone 'assassination' attempt, blames Colombia
Portland braces itself for violent clashes between right-wing and antifa protesters
Trump says Russia meddles in U.S. affairs, but so do others
5.5 magnitude earthquake hits near Muara Siberut, Indonesia
5.1 magnitude earthquake hits near Puerto San Jose, Guatemala
5.0 magnitude earthquake hits near Ola, Russia
Sabancaya volcano in Peru erupts to 24,000ft
Reventador volcano in Ecuador erupts to 14,000ft
Turrialba volcano in Costa Rica erupts to 12,000ft
Sakurajima volcano on Japan erupts to 12,000ft
Hector vs. Kilauea: Hurricane on track to skirt past Hawaii's erupting volcano
Powerful typhoon barreling toward Japan
Relentless rain floods areas across East Coast
Melted asphalt, shoes for dogs: Europe wilts in heat
Northern California wildfires still expanding
As wildfires rage, California frets over a future of greater perils and higher costs
Fire siege leaves Yosemite empty of humans, filled with smoke during peak summer season
Giant wall of 'apocalyptic' dust engulfs Phoenix, Arizona
5-year drought raises questions over Israel's water strategy
Godfather of GMOs Wants Consumers to Be Less Afraid of His Food
FDA knew doctors were misusing powerful opioids, researchers say
Congo Ebola outbreak poses high regional risk, says WHO
Officials move to use vaccine against new Ebola outbreak
In 5 years Lab Grown organs could start helping 115,000 in the US waiting for organs
A 'Rainbow Wave?' 2018 Has More L.G.B.T. Candidates Than Ever
Russia LGBT activists detained during St Petersburg rally
Parents of three transgender teens sue Warren County judge to allow name change
Tracking Bible Prophecy Headlines - 8/4/2018
Kushner said pushing to end refugee status for millions of Palestinians
Qatari pressure on long-term truce deal between Hamas and Israel in Gaza
Hamas reportedly agrees to Egyptian-brokered ceasefire deal with Israel
Hamas leaders at Gaza protests: We'll never surrender
About QAnon, the rare conspiracy theory that's only slightly anti-Semitic
As it returns to border, UN looks to reopen crossing between Israel and Syria
Russia talking with ISIS to free 36 women, children abducted in Syria's Sweida
Despite tensions, Russia seeks U.S. help to rebuild Syria
Pompeo: Despite tensions, Turkey remains a key US ally
Suicide bomb attack on Afghan mosque kills 25
The bin Laden family says Osama's youngest son went to Afghanistan to 'avenge' his father
Tunisia arrests two over foiled biological attack in Germany
Crisis in Iran? Rial Crashes as Regime Battles Protests and Foreign Threats
Caroline Glick: Trump's Offer to Talk to Iran Was Shrewd Move in Complicated Showdown
Yemen war: Deadly 'air strike' near hospital in rebel-held port
Secret UN report reveals North Korea attempts to supply Houthis with weapons
Confidential UN report: N.Korea has not stopped nuclear, missile program
Pompeo 'optimistic' about ending North Korea's nuclear program
Pompeo: North Korea weapons work inconsistent with Kim's pledge
US envoy to UN accuses Russia of violating N.Korea sanctions
Pompeo Warns Russia, China Against Violating North Korea Sanctions
China is quietly relaxing its sanctions against North Korea, complicating matters for Trump
China unveils new tariffs on $60b of US goods in latest tit-for-tat trade war
US asks UN to blacklist Russian bank, others - diplomats
Trump administration asks Supreme Court to vacate Obama-era internet rules
Facebook fakers get better at covering tracks, security experts say
Air Force remains silent after huge meteor hits near US military base
Where To See The August 2018 Partial Solar Eclipse In All Its Glory
5.8 magnitude earthquake hits the Central Mid-Atlantic Ridge
5.2 magnitude earthquake hits near Iquique, Chile
5.1 magnitude earthquake hits near Rutog, China
Sabancaya volcano in Peru erupts to 23,000ft
Reventador volcano in Ecuador erupts to 19,000ft
Ebeko volcano in the Kuril Islands erupts to 10,000ft
Hurricane Hector may track close enough to unleash rain, gusty winds and swells in Hawaii next week
Storm Shanshan might affect Northern Marianas
Flooding threat extends hundreds of miles as severe weather hammers East Coast
Flash flooding in Virginia brings dam in danger of 'imminent failure'
Deadly, potentially historic heat wave to grip western Europe, escalate wildfire danger into next week
The hottest day ever in Europe?! Temperatures could reach 50C
Europe braced for hottest day in history as farmers granted emergency access to river water
Heat Wave Reveals German Mines, Grenades and Live Explosives Submerged Since World War II
With sweltering heat but little AC, North Korea proclaims 'an unprecedented natural disaster'
Gov. Jerry Brown warns 'new normal' of wildfires could bring fiscal stress for California
'Fire tornado' reached 143 mph as it caused path of destruction in scorched California
San Diego Researchers Measure The Highest Ocean Surface Temperature In A Century
Worst red tide bloom in over a decade kills hundreds of marine mammals along Florida's west coast
Toxic red tide is making Floridians sick - and angry
WHO warns of new Yemen cholera surge, urges ceasefire for vaccination
Ebola is back in Congo. This time it may be harder to fight. The affected area is teeming with refugees and armed militants who may target aid workers.
Scientists successfully transplant lab-grown lungs into pigs
Brazil's Supreme Court Considers Decriminalizing Abortion
'Snapchat dysmorphia' is a thing - and plastic surgeons are worried
4-H official fired after proposing LGBTQ inclusion policy, report says
Rwanda Closes More Than 8,000 Churches In Major Crackdown
Tracking Bible Prophecy Headlines - 8/3/2018
White House bolstering Mideast team ahead of peace plan rollout
Trump administration releases millions in frozen aid to PA security forces
Jerusalem fast-tracks approval of major US embassy expansion
Firefighters tackle over a dozen arson blazes in Gaza border region
IDF seizes tens of thousands of shekels meant for terror in West Bank
Security cabinet to meet Sunday as Gaza ceasefire deal takes shape
Top Hamas leader to arrive in Gaza amid renewed reconciliation, truce efforts
Egypt trying to broker broad Israel-Hamas truce, Hamas says
PM scraps upcoming Colombia trip, citing volatile situation in the south
Abbas spokesman named deputy Palestinian prime minister
Captain who tried to breach Gaza blockade says Israel broke international law
EU completes Gaza's largest solar energy field
Netanyahu walks out as Druze leader accuses him of leading Israel to 'apartheid'
US Jewish federations slam nation state law as 'a step back for all minorities'
Rivlin welcomes new Polish ambassador with unsubtle rebuke over Holocaust law
Anti-Semitism on the rise in Germany as Jewish business owners and students are targeted online
Israel and Jordan kill Islamic State fighters flushed out of Syria
IDF: Airstrike kills 7 IS gunmen who crossed from Syria into Israeli territory
Russia to deploy military police on Golan Heights
Russia says UN peacekeepers patrol Israel-Syria border for first time in years
Syrian Air Defenses Intercept 'Hostile Target' Near Damascus, State Media Reports
Syrian sources: Target shot down in west Damascus not Israeli
Turkey accuses Trump of jeopardizing long-standing ties
Turkey and US agreed to work closely to resolve issues, Turkish minister says
Yemen war: Air strike near hospital in rebel-held port kills at least 20
UN envoy confirms first Yemen peace talks in two years
China Rejects U.S. Request to Cut Iran Oil Imports
Iran's foreign minister says China 'pivotal' to salvaging its nuclear deal
Pompeo: 'ways to go' before NKorea meets denuke vow
China calls for peace mechanism for Korean peninsula
Trump administration adds to China trade pressure with higher tariff plan
Possible new US tariffs on Chinese goods not 'cataclysmic'
U.S. senators introduce Russia sanctions 'bill from hell'
Trump bashes press after daughter says media not the enemy
Trump steps up attacks on 'disgusting' media, prompts crowd to jeer at reporters
Donald Trump Jr. Says Democratic Party Platform and Nazi Platform Have 'Scary' Similarities
Fired-up liberals send $1 billion to candidates, causes ahead of midterms
Activists: Facebook's move to block Russian interference discriminates against illegal immigrants
Apple makes history by becoming first US company to reach $1 trillion market value
Sanofi and Novartis are stockpiling drugs to prepare for Brexit
5.5 magntiude earthquake hits near Kermadec Islands
5.4 magnitude earthquake hits near Tual, Indonesia
5.3 magnitude earthquake hits near Tanggulashan, China
5.3 magnitude earthquake hits near Volcano, Hawaii
5.0 magnitude earthquake hits near Tadine, New Caledonia
5.0 magnitude earthquake hits near Angoram, Papua New Guinea
Sabancaya volcano in Peru erupts to 23,000ft
Reventador volcano in Ecuador erupts to 14,000ft
Ebeko volcano in the Kuril Islands erupts to 10,000ft
Tropical storm Shanshan forms, Japan likely target
Deadly flooding displaces nearly 150,000 in Myanmar; Heavy rain to persist into next week
Evacuations underway with threat of Lynchburg's College Lake Dam failing
Most extreme European heat on record may hit Spain and Portugal, as hot weather keeps roasting planet
Sweden's Tallest Peak Shrinks in Record Heat
Record-breaking temperatures leave 29 dead in South Korean heatwave
As fires burn faster, emergency alerts fail to keep pace
Wildfire smoke: experts warn of 'serious health effects' across western US
Record 30,000 participants at Jerusalem Pride Parade march for LGBTQ community
Far-right protests Jerusalem Pride Parade to protect 'the normal family'
Tracking Bible Prophecy Headlines - 8/2/2018
Netanyahu warns that Israel will stop any Iranian attempt to close Red Sea
Israel Warns Iran of Military Response If It Closes Key Red Sea Strait
Benjamin Netanyahu: Israel would help Saudis destroy Iranian blockade
Iran just heated up tensions with Trump in a major show of force to practice closing the Strait of Hormuz
Can Iran Crash Oil Markets By Blockading The Strait Of Hormuz?
Iran's parliament summons Rouhani as economy falters under US pressures
Germany's central bank imposes rule to stop cash delivery to Tehran
Russia says Iranian forces pulled back from Golan in Syria; Israel unsatisfied
Lieberman: IDF prepared to act and respond on two fronts
Lieberman halts fuel shipments to Gaza citing continued fire balloon terrorism
US Senate passes huge defense bill including $550 million for Israel
Israel inaugurates Jewish heritage center in hotly contested East Jerusalem neighborhood
In battle for East Jerusalem, property deeds are the weapon of choice
US said to have sought clarifications from Israel on nation-state law
Amnesty International alleges Israeli spyware linked to Saudi Arabia
Middle East expert: Yemen is the biggest humanitarian crisis on the planet
Egyptian president may seek to break two-term limit, petition suggests
Trump slaps Turkish ministers with sanctions over detention of US pastor
Turkey says to retaliate against US decision to impose sanctions over pastor
Erdogan accuses US of 'Zionist mentality' in pastor's case
Denmark's ban on 'Burqa' enters into force amid expected rally
American Couple Who Spent Life Savings to Bike Around the World Killed in ISIS-Claimed Attack
US planning to reduce troops in Africa despite growing terrorist threat
Trump suggests China meddling in North Korea talks amid trade tensions with US
China Is Trying to Wipe Taiwan Off the Map
Trump Administration Threatens Even Higher Tariffs On China
Mueller is taking another shot at interviewing Trump as the president escalates his attacks on the Russia probe
Trump Pushes for Interview With Mueller Against Lawyers' Advice
Trump urges end to probe 'right now,' setting off new storm
Trump calls on Sessions to stop Mueller's Russia probe, raising specter of attempted obstruction
Durbin: Trump 'Dangerously Close to Obstruction of Justice'
Donald Trump's reckless tweeting may be foolish, but it isn't obstruction of justice
Trump lawyer Giuliani says midterms will answer impeachment question
Reporters, Celebs Call Trump Supporters 'Nazis,' 'KKK,' Want Them 'Euthanized' After Tampa Rally
Is compassion fatigue inevitable in an age of 24-hour news?
Trump's order threatening to withhold funding from 'sanctuary cities' is unconstitutional, court rules
Recession looming? Two classic warning signs are already here
5.3 magnitude earthquake hits near Lorengau, Papua New Guinea
5.2 magnitude earthquake hits near Pijijiapan, Mexico
5.1 magnitude earthquake hits near Jiajuedibu, China
Cayambe volcano in Ecuador erupts to 36,000ft
Sabancaya volcano in Peru erupts to 27,000ft
Reventador volcano in Ecuador erupts to 19,000ft
Turrialba volcano in Costa Rica erupts to 14,000ft
Australia's drought is like a cancer eating away at farms and families
Climate change could increase heat wave deaths 2,000 percent by 2080: study
2017 shatters global climate records including highest sea levels, hottest year without El Nino
Death Valley Records Planet's Hottest Month, Scientists Warn It May Become Uninhabitable
The Carr Fire, the 7th Most Destructive in California History, Rages On
More than 1,000 homes torched as California wildfires reach 'uncharted territory'
Scientists Develop A Strain Of Genetically Modified Rice That Neutralizes HIV
Drug-resistant superbugs may have just learned a new trick
Germs gaining resistance to hand gels in hospitals
Gay Valedictorian Rejected By Parents Gets Over $80,000 In Donations To Go To College
Tracking Bible Prophecy Headlines - 8/1/2018
70 House Democrats urge Trump administration to restore Gaza aid funding
The US may retaliate against Palestinians leading a major UN group, expert warns
PA slams American ambassador's 'provocative' visits to settlements
Comment: Was the peace process doomed to failure from the start?
IDF head to Druze soldiers fuming at nation-state law: Keep politics out of army
Rivlin said to vow he will sign nation-state law in Arabic
Expert Warns of Negative Consequences for Israel From Assad's Takeover of Border Area
Russian envoy: Deal reached to keep Iran 85 km from Israeli-Syria border
UN plans talks with Iran, Russia, Turkey on Syria constitutional panel
Trump says Iran talks may be 'pretty soon' but also might not happen
IRNA: Senior Iranian MP says it's not a good time for Iran-US talks
Head of Revolutionary Guards says Iranian president will never meet Trump
Senior Iranian cleric says Tehran should consider Trump's sit-down offer
Israel says it's unfazed by specter of US-Iran summit, but anxiety brews
US assures Israel no change in Iran policy after Trump offers talks
Iran's Rouhani calls US withdrawal from nuclear deal 'illegal'
UN experts say Iran might want to help end war in Yemen
Turkish court rejects US pastor's appeal
Pakistan's Likely New Leader Could Complicate Afghan Peace Talks
Gunmen storm government building in Afghanistan, take dozens hostage
Seven soldiers, four extremists killed in clash in Algeria
North Korea only provided one dog tag with possible US remains
US says it expects N.Korea to uphold promise to give up nuclear arms
EU slaps sanctions on six Russian groups over Crimea bridge
Forget Collusion. Conspiracy's the Watchword in Mueller's Filings
Facebook finds 'sophisticated' efforts to disrupt elections
Facebook bans pages aimed at US election interference
Pence condemns Russian election interference
Noncitizens across U.S. find it easy to register to vote, cast ballots
Trump in Florida: 'The Time Has Come for Photo ID' for Voting
Trump keeps shutdown threat alive, demands border wall funding this year
Trump renews government shutdown threat, says it's 'very small price to pay' for border security
As Trump's tariffs start to bite, China pledges it'll keep its economy stable
'Calexit' supporters revamp campaign with plan to convert half of California into 'autonomous Native American nation'
Venezuela's president admits economy has failed
Mars Is At Its Closest to Earth Since 2003 Today! It Won't Be Closer Until 2287
5.4 magnitude earthquake hits near Iwaki, Japan
5.3 magnitude earthquake hits near Volcano, Hawaii
5.2 magnitude earthquake hits near San Pedro de Atacama, Chile
Sabancaya volcano in Peru erupts to 30,000ft
Popocateptl volcano in Mexico erupts to 27,000ft
Reventador volcano in Ecuador erupts to 18,000ft
Copahue volcano in Chile erupts to 12,000ft
Tropical Depression Jongdari Expected to Restrengthen and Track Toward Shanghai Friday After Last Week's Weird Path Across Japan
Tropical Storm Hector Forms in the Eastern Pacific
Nearly 120,000 displaced in Myanmar floods
Fish in hospital as rains kill 80 in north India
Arctic Circle hits 32C (90F) as Europe heatwave nears record temperatures
California blazes tax budgets, firefighters: 'Fatigue is starting to set in'
Wildfire Ravages California; Bethel Church, Victims Say 'God's Got Us'
Lebanon's cannabis farmers fear going legal may hit profits
Women In England Are Illegally Taking Abortion Pills At Home
Man legally changes gender to get cheaper car insurance: report
Senate Bill To Require Sexual Orientation, Gender Identity Data By 2030 Census
Police on alert for violence as Jerusalem prepares for largest-ever Pride Parade
Complaint filed after Israeli news site column calls for killing gays
Judge issues temporary restraining order stopping release of 3D-printed gun
White House supports existing law, says 3D guns are already illegal
Mexico's Murder Rate Hits Highest Level in Decades
France bans smartphones, tablets in schools: report
Time Flies: U.S. Adults Now Spend Nearly Half a Day Interacting with Media
Click here to retun to "Tracking the Birth Pangs" page.