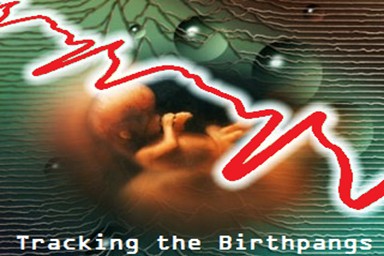 April 2019 Headlines
"Tracking Bible Prophecy" headlines can also be found on
Facebook
Tracking Bible Prophecy Headlines - 4/30/2019
PA: Form coalition against the 'Deal of the Century'
How tech is bringing Israelis and Palestinians together
Palestinians Continue to Reject All Israeli-collected Tax Funds, Warn of Economy's Collapse
Rocket Launched From Gaza Falls in Israel's Territorial Waters
After cartoon uproar, Israel's US envoy calls NY Times a 'cesspool of hostility'
New York Times Prints Another Anti-Israel Cartoon Amid Antisemitism Scandal Rocking Newspaper
UN chief demands that the world step up to stamp out hatred
ISIS leader Baghdadi makes first video appearance in 5 years, emphasizes group's global reach
US: ISIS leaders to be 'delivered justice' after al-baghdadi videotape
Baghdadi is back, but can he salvage ISIS?
Iran says US sanctions on its oil industry will damage market stability
Iranian general: We won't talk to US under pressure of sanctions
Can Iran close the Strait of Hormuz? Tehran threatens to shut off waterway to one of the world's most important shipping channels
Sudan's military, opposition discuss powers of joint council, say sources
Mattis ignored orders from Trump, White House on North Korea, Iran: report
FBI Says It Thwarted Planned 'Mass Murder' Terror Attack by War Veteran in Los Angeles
US army vet accused of plotting terror attacks on Nazis, Jews in California
France says it has foiled terrorist act, suspects held in custody
Rod Rosenstein, U.S. deputy attorney general who appointed Mueller, submits resignation
AG William Barr is poised to face grilling over report
Pelosi: Trump obstructing justice 'on a daily basis' amid standoff over Barr testimony
Trump team sues Deutsche Bank and Capital One to keep them from turning over financial records to Congress
Trump's lack of cooperation with Congress sparks impeachment push in House
Tech Lobbyists Push to Defang California's Landmark Privacy Law
Melting Snow May Have Caused Earthquakes in Mammoth Lakes Area, Research Shows
6.2 magnitude earthquake hits near Carlsberg Ridge
5.1 magnitude earthquake hits near Tual, Indonesia
5.0 magnitude earthquake hits near Tinogasta, Argentina
5.0 magnitude earthquake hits near Visokoi Island, South Georgia and the South Sandwich Islands
Sabancaya volcano in Peru erupts to 29,000ft
Reventador volcano in Ecuador erupts to 17,000ft
Fuego volcano in Guatemala erupts to 15,000ft
Agung volcano in Indonesia erupts to 15,000ft
UN gives Mozambique $13 million for Cyclone Kenneth damage
Massive floods hit Ottawa - breaking all-time high water records, Canada
Pakistan suspends polio vaccine drive after health worker attacks
Surge in US measles cases leads to extraordinary measures
Measles Scare Delays Flight to NYC; JetBlue Accused of Profiling Orthodox Boy
Fight Over Religious Exemption For Vaccinations Heats Up in Albany
Our antibiotics are no match for superbugs, and it's a 'global crisis,' UN report says
United Methodist Court Upholds Ban on LGBTQ Clergy, Same Sex Marriage
Tracking Bible Prophecy Headlines - 4/29/2019
US shooting renews debate on anti-Semitism and its political response
Doug Schoen: Poway Synagogue shooting calls us to action -- Anti-Semitism can't be a political football
Poway synagogue attack: Police believe shooter acted alone; rabbi says gun 'miraculously jammed'
Synagogue Shooting Will Change How U.S. Tackles Lone Wolves, ex-Shin Bet Official Says
Israel's Delek group closing in on $2 billion deal for Chevron's North Sea oilfields
Netanyahu, Kahlon reportedly plan for possible financial collapse of PA
IDF unveils electro-optic sight to intercept incendiary balloons
Syria: West practicing economic 'terrorism' against Damascus
Iranians evacuate after unidentified aircraft seen in east Syria
Iran warns could shut Strait of Hormuz if tensions grow
Kuwait looks at Iran's threats to block Strait of Hormuz "with concern"
U.S. general says he will ensure necessary resources to counter Iran
Iran's Khamenei urges crackdown on illegal arms, social media curbs
Pope appeals for evacuation of refugees in Libya camps
Sudan's military rulers condemn attack on Islamist party
Pakistan: Three security personnel killed in explosion near Afghan border
Burqa ban: Sri Lanka bars Muslim women from wearing face veils after Easter bombing attacks
More than 270 died from overwork-related illnesses in Indonesia elections
Trump wants solo, not multi-party talks with North Korea, says Bolton
Bolton says US stiffed North Korea after promising to pay for Warmbier
Far-right Party Wins Seats in Spanish Parliament for First Time in 40 Years
Spanish PM's Socialists win snap polls marked by rebirth of far-right
Socialists win, but far-right in parliament with vow to 'reconquer Spain'
Trump says US is sending immigrants to sanctuary cities: 'That was my sick idea'
Fox News: President Donald Trump Says Southern Border Is "Like Disneyland Now"
House Democrats Feel Little Pressure From Voters to Impeach Trump
5.4 magnitude earthquake hits near Northern Mid-Atlantic Ridge
5.0 magnitude earthquake hits near Maturin, Venezuela
5.0 magnitude earthquake hits near Isangel, Vanuatu
Sabancaya volcano in Peru erupts to 24,000ft
Reventador volcano in Ecuador erupts to 17,000ft
Fuego volcano in Guatemala erupts to 15,000ft
Sheveluch volcano on Kamchatka, Russia erupts to 13,000ft
Almost 3,500 homes destroyed by Tropical Cyclone Kenneth in Mozambique, early reports say
Rare snowstorm hits Chicago, breaking 109-year-old snow record
'Brady Bunch' Episode Fuels Campaigns Against Vaccines
Kansas Supreme Court Rules Rights to 'Liberty, Pursuit of Happiness' Include 'Right' to Abortion
The Human Rights Campaign is dictating LGBT policies to the majority of America's biggest companies
A Chicago Space for LGBTQ Jews Becomes a 'Queer Yeshiva for Everybody'
Satanic Temple sues Minnesota city over proposed monument
20 Indian students commit suicide after exam results
Tracking Bible Prophecy Headlines - 4/28/2019
IDF shoots at Gazans attempting to sabotage border fence
One dead in Passover San Diego-area synagogue shooting - Police arrest 19-year-old suspect
Family of girl hurt in US shooting had left Israel after rockets hit their home
California Synagogue Shooting Investigated As A Hate Crime After 1 Killed, 3 Injured
Fresh synagogue shooting appears to highlight spread of deadly hate
After synagogue attack, leaders warn of resurgent anti-Semitism, urge action
Netanyahu, Rivlin condemn US shooting, urge more education against anti-Semitism
NY Times prints Netanyahu-Trump cartoon with 'anti-Semitic tropes,' retracts it
ADL head calls NY Times cartoon 'vile anti-Semitic propaganda'
Likud minister links New York Times to Nazis over Netanyahu cartoon
Trump says 'evil of anti-Semitism' must be defeated
Israel to free two Syrian prisoners in return for soldier's remains
Iran's Revolutionary Guards' drone spies on US warships in Gulf, says a report
US Central Command Chief says he has 'resources necessary' to deter Iran
Iran: Leaving nuclear treaty one of 'numerous choices' after US sanctions
Tunisia soldier killed in mine blast in extremist stronghold
Air raids on Libya's capital, say sources
Fall of Bashir risks leaving Sudan prey to rival regional powers
Islamic State claims deadly clashes with Sri Lankan police
Erdogan Says Istanbul Vote Involved 'Organized Irregularities'
Turkey's Erdogan vows to confront opponents inside party after vote loss
Putin Says Russia May Make Passport Offer to All Ukrainians
French police, yellow vests protesters clash in Strasbourg
Guaido makes new appeal to Venezuela army ahead of Mayday protests
Pope sends aid to migrants stranded at the US border
Trump Calls FBI and Justice Department Officials 'Scum'
5.4 magnitude earthquake hits near Shizunai, Japan
5.1 magnitude earthquake hits near Savannah Bight, Honduras
5.1 magnitude earthquake hits near Ohonua, Tonga
5.1 magnitude earthquake hits near Kiunga, Papua New Guinea
5.1 magnitude earthquake hits near Laojunmiao, China
5.0 magnitude earthquake hits near Opotiki, New Zealand
5.0 magnitude earthquake hits near Bengkulu, Indonesia
Sabancaya volcano in Peru erupts to 21,000ft
Reventador volcano in Ecuador erupts to 17,000ft
Sheveluch volcano on Kamchatka, Russia erupts to 15,000ft
Fuego volcano in Guatemala erupts to 15,000ft
Cyclone Kenneth roars through Mozambique, kills at least 5
Serious flooding in Mozambique in wake of Cyclone Kenneth
Unusual spring storm blankets Chicago in snow, more than 700 flights canceled
Canada's Montreal declares emergency over flooding
Parents Can't Monitor Autistic Son with GPS Tracker at School, Nevada Ruling Says
Blame my brain: A killer's bold defense gets a court hearing - More criminal defendants are turning to brain science to argue that they shouldn't face harsh punishment
Boy thrown from Mall of America balcony 'alert and conscious': Family says Jesus 'saved our son's life'
Tracking Bible Prophecy Headlines - 4/27/2019
60 Palestinians hurt in Gaza border clashes
EU bashes Israel for East Jerusalem home demolitions
Israel's Armistice with Hamas, Growing Tensions with Abbas
Hamas developing Bitcoin system for secure international funding, report says
US to donate $500K to restore tomb of biblical prophet Nahum in Iraq
U.S.-Led Coalition Killed More Than 1,600 Civilians In Raqqa, Syria
Russian air strikes kill 10 civilians in Syria's Idlib
UN: More than 7,000 Syrians quit camp near Jordan border
UNIFIL reportedly instructed to expand patrols in south Lebanon
Turkey indicts third U.S. Consulate worker in Istanbul on terrorism charges
UN: Rockets hit civilian areas in Libya's capital Tripoli
Libya halts Manchester Arena bombing extradition due to Tripoli clashes
'Save the revolution': Sudanese protesters head to Khartoum
Amid U.S. Silence, Gulf Nations Back the Military in Sudan's Revolution
Afghan president urges new lawmakers to participate in peace process
Sunday Mass canceled across Sri Lanka a week after bombings
15 killed in raid on militant hideout, says Sri Lankan police
Sri Lanka says 2 militants, civilian killed in ongoing raids
Prince William tells New Zealand mosque survivors extremism must be defeated
Man accused of ramming car into pedestrians over their race, religion: police
Suspect accused of plowing car into California crowd thought victims were Muslim, police say
Report: Trump Tells World Leaders in Private Meetings To Protect Christians
Trump denies paying North Korea for release of US Jewish student Otto Warmbier
Sen. Scott warns Venezuela will become 'this hemisphere's Syria' if Maduro not ousted
America Is More Stressed Than Venezuela, Gallup Poll Shows
Trump tells NRA he's withdrawing from UN arms trade treaty
Trump Defends 2017 Response to Charlottesville Attack, Praises Confederate General
Some women of color frustrated by Biden's presidential bid - hoping for minority nominee and irked by former VP's handling of 1991 Anita Hill case
Biden hits back at Trump, defends his interactions with women
Aliens are already here and breeding with us, says Oxford lecturer
5.2 magnitude earthquake hits near General Luna, Philippines
5.1 magnitude earthquake hits south of the Fiji Islands
5.0 magnitude earthquake hits near General Luna, Philippines
5.0 magnitude earthquake hits south of Panama
Ruiz volcano in Colombia erupts to 22,000ft
Reventador volcano in Ecuador erupts to 20,000ft
Fuego volcano in Guatemala erupts to 16,000ft
Death toll rises in Mozambique after Cyclone Kenneth's historic landfall as flood fears remain
Say it ain't snow: Winter storm to pound 4 million people across 1,200 miles of Midwest this weekend
Dengue vaccine fiasco leads to criminal charges for researcher in the Philippines
Over 1,000 quarantined in measles scare at LA universities
Trump says measles vaccine 'so important'; in the past, he warned about autism
Judge blocks Trump admin.'s Title X rule stripping abortion clinics of funding
Kansas Supreme Court rules abortion a right under state constitution
Homophobic remarks by Brazil's president may harm tourism industry
LGBT groups and tech companies warn that a Texas bill could cost the state billions
UMC high court partially upholds 'Traditional Plan' on LGBT issues
New York Archdiocese names 120 priests accused of sex abuse
Florida youth pastor threatened to call ICE on girl and family while coercing girl into sex, say police
To fight K-pop's influence in China, a club teaches young boys to be alpha males
Be wary of robot emotions; 'simulated love is never love'
Commentary: The real danger of Alexa listening to our convos
Tracking Bible Prophecy Headlines - 4/26/2019
Friedman: U.S. thinking 'out of the box' with Trump peace plan
UN Peacekeepers Confirm Third Cross-border Tunnel Infiltrating Israel Was Built by Hezbollah
Swiss government found to be spending millions on anti-Israel lawfare
Federal judge blocks enforcement of anti-Israel boycott law
Trump pressure will fail because Iran has a 'Ph.D. in sanctions busting,' says Iran's Zarif
IS conflict: Coalition strikes on Raqqa 'killed 1,600 civilians'
The Guardian view on Libya: this crisis is international
ICRC: Residential areas of Libya capital turning into 'battlefields'
Sudan's ruling military council will retain 'sovereign authority'
Sudanese Judges Join 'Million March' Against Military Government
Sudan to Face Counter Coup Unless Power Handed to Civilians, Leading Opposition Figure Warns
US regrets Afghan civilian deaths, says answer is peace
After Sri Lanka Easter massacre, local Muslims, refugees fear backlash
Sri Lanka's Defense Secretary Quits After Suicide Bombings
Sri Lanka PM warns of more attacks as bombers still at large
Sri Lankan police looking for 140 with ISIS links, says President Sirisena
Sri Lanka death toll revised down to 253 as top defense official resigns
As Warning Emerges of New Sri Lanka Church Attacks, Global Christian Persecution Still 'Obscured'
Putin says he'll brief US on summit with Kim
N.Korea's Kim to Putin: US acted in 'bad faith' at Hanoi talks
North Korea sends US $2 million medical bill for Otto Warmbier's care: report
France's Macron offers tax cuts as part of moves to quell 'yellow vest' unrest
Trump denies telling White House counsel to fire Mueller from Russia probe
Clinton-Ukraine collusion allegations 'big' and 'incredible,' will be reviewed, Trump says
Embattled Trump Fed pick Stephen Moore complains: 'They're pulling a Kavanaugh against me'
Biden launches 2020 presidential bid, says 'we are in a battle for the soul of this nation'
Regulators Around the World are Circling Facebook
Facebook hit with three privacy investigations in a single day
$220,000 For Every Man, Woman And Child - America Is Now 72 Trillion Dollars In Debt
NASA Prepares For Asteroid Armageddon With Simulation Exercises
Japan creates first artificial crater on asteroid
The universe is expanding faster than we thought, and no one knows why
5.5 magnitude earthquake hits near Taltal, Chile
5.3 magnitude earthquake hits near Luwuk, Indonesia
5.3 magnitude earthquake hits near General Luna, Philippines
5.2 magnitude earthquake hits near General Luna, Philippines
5.1 magnitude earthquake hits near Bristol Island, South Sandwich Islands
5.0 magnitude earthquake hits near Kokopo, Papua New Guinea
5.0 magnitude earthquake hits near General Luna, Philippines
Ruiz volcano in Colombia erupts to 21,000ft
Fuego volcano in Guatemala erupts to 16,000ft
Reventador volcano in Ecuador erupts to 16,000ft
Tengger Caldera volcano in Indonesia erupts to 10,000ft
Flood disaster to unfold after Cyclone Kenneth makes historic landfall in northern Mozambique
Tornados, heavy rain kill 5, leave behind severe damage in Louisiana and Texas
Israel reports highly pathogenic H5N8 bird flu at turkey farm
UCLA, Cal State LA To Quarantine Students Who Cannot Prove They Had Measles Vaccination
Methodist, Baptist, Lutheran, Presbyterian and United Church of Christ Pastors Sign Letter Supporting Abortion
LGBT rights movement a threat to Poland, says conservative party chief Jaroslaw Kaczynski
Bolsonaro: Brazil must not become 'gay tourism paradise'
Pete Buttigieg, a gay Christian, is driving the religious right nuts
Evangelist Graham Called Out for Hypocrisy After Telling Pete Buttigieg to Repent for Being Gay
The Feds Are Dropping Child Porn Cases Instead of Revealing Info on Their Surveillance Systems
Tracking Bible Prophecy Headlines - 4/25/2019
Palestinians want to discuss US peace plan with Europe, PA FM says
Israel Already an Apartheid State Says Outgoing French Ambassador, Discussing Trump's Peace Plan
Kushner: Let's See if Both Sides Have the Courage to Make Progress
Trump envoy says US peace plan won't involve confederation with Jordan
IDF to confiscate Palestinian land for a new Gush Etzion-Hebron road
UNRWA schools continue teaching Palestinian children to wage war on Israel
Lebanon's minister threatens to strike Ben-Gurion Airport in future war
Syria war: Unexplained blast kills 15 in rebel-held Idlib
US backs Haftar offensive on Libya's Tripoli: officials
Sudan protesters pledge 'million march' for civil rule
Fake news and public executions: Documents show a Russian company's plan for quelling protests in Sudan
Khalid bin Salman: Iran is spreading chaos in the region through destruction
Rouhani says Saudi Arabia, UAE owe their existence today to Iran
Zarif accuses Netanyahu and Saudis of trying to provoke US into war with Iran
Iran's Zarif believes Trump does not want war, but could be lured into conflict
Iran's Zarif: Trump's Aim Is Talks - Bolton, Saudis and Netanyahu Want Conflict
Iran will continue to defy US oil sanctions, says Tehran
Rouhani: Iran willing to negotiate if US lifts sanctions, apologizes
Iranian FM makes public prisoner swap offer to US
Iran threatens 'consequences' if US takes 'crazy measure' of blocking oil sales
Oil prices expected to spike in summer as US toughens stance on Iran sanctions
US eases effects of sanctions on Iran's elite guard force
Is there an unprecedented build-up of US naval power in the Middle East?
Russia to start deliveries of S-400 to Turkey in July
Russia launches huge 'doomsday' supersub
Putin views launch of new submarine to carry nuclear drones
Russia offers citizenship to Ukrainians in breakaway regions in a provocative move
Ukraine's Zelensky urges Russia sanctions after citizenship rule change
The Latest: Putin, Kim say they've had fruitful talks
Pompeo expects North Korea diplomacy to be 'bumpy'
Picture emerges of well-to-do young bombers behind Sri Lankan carnage
Blast in town east of Sri Lankan capital, no casualties
Lockdown at Sri Lanka central bank amid bomb scare, airport road also shut
Israel issues travel warning of 'high and concrete' terror threat in Sri Lanka
Britain Can't Afford to Keep Talking About Brexit
Disaffected Venezuelan military tell of rising desertions to Brazil
Trump's sanctions could knock out Venezuela oil production indefinitely
FBI: Armed U.S. Border Group Was Training to 'Assassinate Soros, Obama and Clinton'
Trump renews threat to close Mexican border, send more troops
House panel chair accuses Trump of 'massive' obstruction; Trump vows to fight
Trump vows to resist Democratic probes; 'We're fighting all the subpoenas'
President Trump Says He Would Fight Impeachment in the Supreme Court. That's Not How It Works
Hillary Clinton op-ed: Don't rush to impeachment, it could backfire
Cohen says he pleaded guilty to crimes he didn't commit
Women's March Calls on Twitter to Suspend Trump Over Ilhan Omar Tweets
Facebook says it anticipates up to $5 billion fine for privacy violations
DHS plan for face scanning at airports sparks alarm
57% See Artificial Intelligence As Threat to Human Race
Frustrated pilots got Navy to stop dismissing UFO sightings
US Navy drafting new guidelines for reporting UFOs
5.4 magnitude earthquake hits near Calama, Chile
5.1 magnitude earthquake hits near Dofa, Indonesia
Ruiz volcano in Colombia erupts to 21,000ft
Reventador volcano in Ecuador erupts to 16,000ft
Fuego volcano in Guatemala erupts to 15,000ft
Nevados De Chillan volcano in Chile erupts to 12,000ft
Intensifying cyclone bears down on Mozambique just weeks after country's deadliest storm disaster
Tropical Storm Lorna getting organized in the Southeastern Indian Ocean
South Africa floods: Death toll after Durban rains rises to 60
Flooding Is So Bad in Dallas That Cars at the Airport Are Under Water
New York's Green New Deal Will Slash Red Meat in City Facilities by 50%
FDA Approves New Treatment For ADHD Using Electrical Shocks To The Forehead
Ebola first responders threaten strike if security not improved
Gunmen in Pakistan kill policeman guarding polio eradication team
US measles cases hit highest mark in 25 years amid outbreak among ultra-Orthodox
New York City tickets 12 people for defying measles vaccination order
California bill aims to appoint public health official to determine vaccine exemptions
Hundreds of anti-vaxx families pile into California Capitol to protest immunization bill
Trump says he is holding big Pharma accountable in opioid fight
Alabama lawmakers compare abortion to Holocaust in 2 bills
Bills protecting babies born alive during botched abortions vetoed in Wisconsin, North Carolina
Bethany Christian Services will place children in LGBT families as part of Michigan settlement
Franklin Graham tells 2020 candidate Pete Buttigieg to repent, not 'flaunt' being gay
4 years ago, same-sex couples couldn't get married in Tampa. On Tuesday, the city elected a lesbian mayor.
12,000 Boy Scouts members were victims of sexual abuse from thousands of leaders, expert says
Texas couple who admitted to sexually assaulting children on video sentenced to 60 years each in prison
'Hail Satan?' Subject the Satanic Temple Says it's Been Recognized as a Church by the IRS
Tracking Bible Prophecy Headlines - 4/24/2019
Trump pressures Arabs to pay for peace in stealth build-up to Middle East 'deal of the century'
Jared Kushner: US will present long-awaited Middle East peace plan after Ramadan, and he will send immigration plan to Trump by next week
Kushner: Two-state solution was 'a good attempt'
In apparent dismissal of two-state solution, Kushner says past efforts 'failed'
Kushner: Trump Peace Plan Entails 'Tough Compromises' for Both Israel and Palestinians
Abbas Considers Terminating All Relations with Israel
Trump's Peace Envoy Greenblatt: Gaza's Future Can't Be Addressed Until Hamas Is Out of the Picture
Regional power clash? Egypt and Iran vie for influence in Gaza
Arab League agrees to rescue Palestinian economy
Netanyahu wants to name Golan Heights settlement in honor of Trump
Israeli troops said to raze home of terrorist who killed soldier, rabbi in March
Lebanon 'ready' to demarcate maritime border with Israel under UN supervision
Sisi wins snap Egyptian referendum amid vote-buying claims
Turnout is just 44% as Egyptians approve extending Sissi's rule until 2030
Egypt referendum extending Sisi's rule passed with 88.83 percent of the vote
African summit gives Sudan military more time for reforms, says Sisi
Church Closed in Egypt after Muslim Mob Frightens Children in Sunday School
From Genocide to Slavery: Refugees Flee Darfur Violence Only to Face 'Nightmare' of Smugglers, Militias in Libya
US airstrikes target 32 oil tankers near Syria's Deir al-Zor
Saudi Arabia beheads 37 prisoners, most of them Shiites, for alleged terrorism
Morocco arrests seven ISIS-linked extremist suspects
Wisconsin Woman Taught Bomb-making Online for Islamic State
Probe shows Sri Lanka attacks 'retaliation for Christchurch'
ISIS claims responsibility for Sri Lanka Easter bombings that killed over 300
UNICEF: At least 45 children killed in Sri Lanka attacks
UK Archbishop Calls for Recognition of 'Anti-Christianism' After Sri Lanka Attacks
US believes there is ongoing terrorist plotting in Sri Lanka, says envoy
New Zealand and France to call for an end to online terror
UN: Pro-government forces kill more Afghans than insurgents
Saudi Arabia welcomes US move to end all Iran sanction waivers
EU regrets US decision on Iran sanctions
Iranian parliament labels entire US military as terrorist
North Korea's Kim enters Russia for summit with Putin
US diplomat: 'Very, very possible' half of Venezuela's population flees Maduro regime
Supreme Court poised to give Trump victory on census citizenship question
Kushner: Mueller investigation damaged country more than Russian interference
White House plans to fight House subpoena of former counsel Donald McGahn for testimony on Mueller report
Dems clash with Trump officials on subpoenas, tax returns
Treasury misses second deadline to release Trump's tax returns, will make decision by May 6
Trump 'Not Inclined' to Give Tax Returns to House Panel as Deadline Looms
Trump: New York Times 'Will Have to Get Down on Their Knees & Beg for Forgiveness' - 'They are truly the Enemy of the People!'
Israir CEO: Oil price rises could push up air fares by 25%
Coming to store shelves: cameras that guess your age and sex
6.0 magnitude earthquake hits South of the Fiji Islands
5.9 magnitude earthquake hits near Along, India
5.0 magnitude earthquake hits near Tobelo, Indonesia
5.0 magnitude earthquake hits near Bristol Island, South Sandwich Islands
Ruiz volcano in Colombia erupts to 22,000ft
Reventador volcano in Ecuador erupts to 16,000ft
Ebeko volcano in the Kuril Islands erupts to 10,000ft
Mozambique Faces Another Powerful Cyclone One Month After Idai
Kenneth Threatens to Bring Extreme Rains to Cyclone-Ravaged Mozambique
South Africa floods and mudslides kill 33, children missing
Myanmar landslide buries at least 54 jade miners
Extremely heavy rainfall hits Spain, Costa Blanca hit by heaviest April rain since 1946
Severe storm, flood threat to ramp up in Texas, Deep South through Thursday
Untreatable Form of Lyme Disease Could Hit Two Million Americans by 2020, Scientists Warn
Ebola doctor killed as violence hampers response to outbreak in DRC
Polio vaccine fears spread panic in Pakistan
First major drug distribution company, former executives, criminally charged in opioid crisis
'Unplanned' Earns $17M, Supporters Launch Plan to Take Film Straight to Planned Parenthood Clinics
UN waters down rape resolution to appease US's hardline abortion stance
Oregon judge says he will block Trump abortion measures
Stakes high as Supreme Court takes on LGBTQ employment cases
What the Press Is Missing About Pete Buttigieg - Journalists are too focused on his sexual orientation
Alabama deputy on leave for anti-LGBT comments following teen's suicide
Driver deliberately drives into crowd in California, injuring 8: police
Tracking Bible Prophecy Headlines - 4/23/2019
Far-right slate to offer PM immunity law in exchange for settlement annexation
Politicians call for West Bank sovereignty, tripling number of Hebron Jews
Hamas infiltrated PA security forces, recruited officers as spies - report
Abbas: Trump mocking us, Netanyahu sends aid money to Hamas
Bernie Sanders slams Netanyahu's government as 'racist'
Washington man jailed for plans to kill Jews in mass shooting posts more threats
Hundreds gather in former Warsaw Ghetto for first seder since its destruction
Hezbollah chief says Israel's ground forces unprepared for war
U.S. offers $10 mln reward for information to disrupt Hezbollah finances
US toughens stance on Iran, ending exemptions from oil sanctions
Trump decides not to reissue Iran oil waivers when they expire
Iran Says Ready for U.S. Waivers End, as Guards Threaten to Shut Hormuz
Iran Raises Stakes in U.S. Showdown With Threat to Close Hormuz
Netanyahu on U.S. President Trump: that's the way to deal with Iran
Saudi Arabia Detains 13 Suspected of Planning Terror Attacks in the Kingdom
Yemen rebels can reach 'strategic' targets in Saudi Arabia, UAE, leader says
Kremlin says 'too early' to say if it can work with Ukraine's Zelensky
North Korea's Kim to meet Putin at crucial diplomatic moment
Sri Lanka, like world, again sees scourge of suicide bombing
Sri Lanka terrorist attacks among world's worst since 9/11
Death toll in Sri Lanka bombings climbs to 310; 40 suspects arrested
Sri Lanka Victims: Citizens of at Least 12 Countries Killed
Bomb Explodes After Sri Lanka Police Find 87 Bomb Detonators at Bus Station
Sri Lanka military gets special powers after deadly bombings
Tourists flee Sri Lanka, as travel industry faces uncertainty
Sri Lanka social media shutdown part of global discontent with Silicon Valley
Commentary: The Burning of Notre Dame and the Destruction of Christian Europe
In Venezuela, women sell hair as another way to get by
Mexico breaks violence record in first quarter of 2019
Mexico warns of 'deep concern' over armed groups on U.S. border
Leader of armed group stopping migrants at U.S.-Mexico border to face federal charges
Leader of armed group at U.S. border boasted of assassination training -FBI
House Democratic leaders urge caution on impeachment as members plot way forward
Dem leaders stress more Trump probes, downplay impeachment
Democrat Kamala Harris joins call for Trump's impeachment
Ilhan Omar claims US forces killed 'thousands' of Somalis during 'Black Hawk Down' mission, resurfaced tweet shows
6.4 magnitude earthquake hits near Tutubigan, Philippines
6.1 magnitude earthquake hits near Gutad, Philippines
Rescuers race to find survivors after Philippine quake kills 15
Earthquake in Philippines collapses building, damages Clark International Airport
Water from rooftop pool falls 600 feet down Manila penthouse during Philippines earthquake
6.0 magnitude earthquake hits near Visokoi Island, South Georgia and the South Sandwich Islands
5.5 magnitude earthquake hits near Port Hardy, Canada
5.4 magnitude earthquake hits near Cuajinicuilapa, Mexico
5.4 magnitude earthquake hits near Miyako, Japan
5.2 magnitude earthquake hits near Pangai, Tonga
5.1 magnitude earthquake hits near San Antonio de los Cobres, Argentina
Sabancaya volcano in Peru erupts to 24,000ft
Ruiz volcano in Colombia erupts to 21,000ft
Klyuchevskoy volcano on Kamchatka, Russia erupts to 20,000ft
Reventador volcano in Ecuador erupts to 16,000ft
Santa Maria volcano in Guatemala erupts to 15,000ft
Fuego volcano in Guatemala erupts to 14,000ft
Sheveluch volcano on Kamchatka, Russia erupts to 13,000ft
New York mayor targets classic skyscrapers with Green New Deal
Starbucks is installing needle-disposal boxes in locations across America following OSHA penalties and worker concerns about drug use in bathrooms
Israeli Health Ministry Orders Local Airlines to Vaccinate Staff Against Measles
Protesters set Peshawar hospital on fire, claim children fell ill due to polio vaccine
Pregnant bridesmaid claims bride asked her to have an abortion before big day: report
US Supreme Court to Decide Whether 'Sex' Discrimination in Workplace Includes Homosexuality, Gender Identity
Philadelphia can ban Christian foster agencies who don't work with gay couples, Appeals Court rules
Orthodox rabbis in Israel send letter of support to bullied transgender teen
Tracking Bible Prophecy Headlines - 4/22/2019
At Arab League, Abbas accuses Netanyahu of not 'believing in peace'
Abbas says Trump's actions contradict his belief in two-state solution
Fatah official: Arab states pressuring us to accept 'deal of the century'
Arab League pledges $100 million a month to budget-stricken Palestinians
Israel said to reject 'immoral' French demand to resume tax transfers to Abbas
Reverse exodus: Defying terror warning, 20,000 Israelis go to Sinai for Passover
Mount Hermon sees first Passover snowfall in 22 years
Zelensky win makes Ukraine 1st country outside Israel with Jewish PM, president
Google blocks Iranian site that says Israel experiments on Palestinian prisoners
Iran appoints fiery general who vows to destroy Israel as new IRGC head
Pompeo privately said Trump administration will not pursue military intervention in Iran: report
US to end sanction waivers for some nations importing Iranian oil
State Department to announce all countries importing Iranian oil will be subject to US sanctions
Nasrallah warns of war this summer, worries he could be killed - report
Suitcases stuffed with $6.7M in cash reportedly found at home of Sudan's ousted president
After years of repression, Ethiopia's media is free - and fanning the flames of ethnic tension
How Israel helped Sri Lanka prepare for mega-attacks
Sri Lanka Easter bombing attacks toll hits 290, with 500 wounded
Christians Around The World Gather To Celebrate Easter; Mourn Sri Lanka Attacks
Pope condemns Sri Lanka attacks as acts of 'cruel violence'
Regional and international leaders denounce Sri Lanka attacks
Trump mistakenly tweets millions dead in Sri Lanka explosions on Easter Sunday
BuzzFeed News editor takes heat for suggesting Trump would be more outraged if Sri Lanka victims were white
Sri Lanka bombings: officials had 'information' about possible terror attack on churches
More arrests as Sri Lanka hunts for attackers behind deadly spate of bombings
Sri Lanka Government Declares Curfew, Shuts Down Access to Major Social Media Sites
Pence calls Sri Lanka bombings on Easter 'an attack on Christianity'
Attacks on Christians By Buddhist Radicals Rising in Sri Lanka; Over 20 Violent Cases Recorded So Far This Year
Paris prosecutors probe 'suicide' taunts targeting police at protest
Mexican troops disarmed American soldiers on US side of the border
FBI arrests leader of armed group stopping migrants in New Mexico
Frustration grows among migrants in Mexico as support fades
Fight over census citizenship question hits Supreme Court
Top Democrats leave open option of Trump impeachment after Mueller report
Trump takes aim at Dem talk of impeachment
Nadler says there is 'plenty of evidence of obstruction' in Mueller report, believes Don Jr. should have been charged
5.4 magnitude earthquake hits near Ceva-i-Ra, Fiji
5.0 magnitude earthquake hits near San Antonio de los Cobres, Argentina
Sabancaya volcano in Peru erupts to 24,000ft
Klyuchevskoy volcano on Kamchatka, Russia erupts to 20,000ft
Agung volcano in Indonesia erupts to 18,000ft
Fuego volcano in Guatemala erupts to 17,000ft
Reventador volcano in Ecuador erupts to 16,000ft
Sheveluch volcano on Kamchatka, Russia erupts to 13,000ft
Colombia landslide: At least 17 killed and five injured
Devastating floods leave millions in Iran facing humanitarian crisis
Earth Day 2019: High temperatures, rising waters, wild weather - who is to blame? We are.
For some millennials, climate change clock ticks louder than biological one
China's pork industry under threat as African swine fever spreads to all provinces
Could antibiotic-resistant "superbugs" become a bigger killer than cancer?
Teacher charged with hiring hitman to kill student after molestation accusation pleads not guilty
San Diego church-goers tackle woman holding baby, waving gun
Tracking Bible Prophecy Headlines - 4/21/2019
French envoy to US: Trump plan 'very close to what Israel wants, 99% doomed'
French ambassador to US: Israel becoming an apartheid state
Kushner: UNRWA 'corrupt' and doesn't help peace
Israel's Natural Gas Discoveries Are Bridging Political Divides And Are Forging Economic Ties
Jewish comedian poised to clinch presidency as Ukraine votes
Stairs believed walked by Jesus opened to public for first time in 300 years
Rocket Launched Toward Israel From Gaza Falls Inside the Strip
IDF General: I Would Recommend Declaring War on Lebanon and Hezbollah
Next Israeli government could face new Iranian terrorist challenges
Erdogan's AKP lodges second call for rerun of Istanbul election
Four Turkish soldiers killed in clashes with PKK
Russian envoys meet Syria's Assad, discuss post-war efforts, trade
Syria war: IS 'kills 35' government troops in desert attacks
Extremist attack kills 13 regime fighters in north Syria
Month after defeat of IS 'caliphate,' terror group still a threat
Iraq's oldest Christian town celebrates Easter without Isis
Iraq summit brings together rivals Saudi Arabia and Iran
"We will continue war on terrorism," says Iraqi Speaker al-Halbusi at summit
Despite criticism, few hopes for change as Egypt votes on extending Sissi's rule
Air strikes and explosions hit key OPEC oil producer Libya's capital in escalating violence
Sudan's public prosecutor investigating Bashir on suspicion of money laundering
Sudanese authorities arrest members of Bashir's party
South Sudan President urges rebel chief to join unity government
One rebel killed in eastern DR Congo hospital attack
Pakistan says gunmen behind killing of 14 based in Iran
Blast followed by gunfire reported in Afghan capital
Afghan Ministry: Kabul attack over, assailants killed
Sri Lanka: Dozens killed and injured in Easter bombings of churches, hotels
China to show new warships as Beijing flexes military muscle on navy anniversary
US authorities arrest man linked to North Korea embassy raid in Spain
Yellow vest anger mixes with Notre-Dame mourning
France's Yellow Vest protesters return to the streets enraged by billions pledged to rebuild Notre Dame
Venezuela's Guaido calls for 'largest march in history' to oust Maduro
Dems plan conference call Monday to debate Mueller report's implications
Russian news anchor robot sparks 'propaganda' controversy: report
FBI's Facial Recognition Programs Under Fire Over Privacy, Accuracy Concerns
5.3 magnitude earthquake hits near Nikol'skoye, Russia
Sabancaya volcano in Peru erupts to 24,000ft
Agung volcano in Indonesia erupts to 18,000ft
Fuego volcano in Guatemala erupts to 15,000ft
Reventador volcano in Ecuador erupts to 15,000ft
Sheveluch volcano on Kamchatka, Russia erupts to 13,000ft
Earliest recorded snow in history of Western Australia
Arrests top 700 as climate change protesters in London block sites
Thailand marijuana festival has visitors on a high
Gen Z Will Be the Ultimate Pot Consumers
Blood pressure medication recall expanded over possible cancer-causing ingredient
Why are Republicans across the country pushing back against vaccine bills?
Study: 1 In 5 Children Suffers From A Mental Health Disorder
United Methodists edge toward breakup over LGBT policies
'Church' to offer 'miracle cure' despite FDA warnings against drinking bleach
Tracking Bible Prophecy Headlines - 4/20/2019
Macron congratulates Netanyahu on win, shares hope for two-state solution
Trump envoy says no use for 'two-state' framework in peace talks
US envoy denies reports peace plan includes giving Palestinians part of Sinai
Greenblatt: PA could miss an opportunity for peace - PA adhering to old concepts that do not promote peace
Hamas calls on UN to speed up delivery of Qatari cash aid
Border Police say they thwarted stabbing attack in West Bank
Netanyahu in Passover message: Israel now admired by 'the Arab and Muslim world'
Russia's largest yeshiva attacked with arson and swastikas ahead of Passover
Embattled Ilhan Omar tweets 'happy Passover'
Head of UN peacekeepers in Golan Heights dies
Islamic State attacks Syrian army, allies, killing dozens: monitor
True ISIS believers regroup inside refugee camp, terrorize the 'impious'
Over 210 Killed in Tripoli Fighting as Trump Speaks With Libyan Commander Haftar
Al-Nusra fighters were sent from Turkey to join Tripoli battles: LNA
Egypt votes on changing its constitution
Egypt referendum: Voters urged to back extended Sisi term
Egyptians vote on referendum allowing extension of Sissi's rule to 2030
Pakistan PM hints at further cabinet changes after "batting order" shuffle
China to show new warships as Beijing flexes military muscle on navy anniversary
Journalist shot dead in Northern Ireland 'terrorist incident'
Food, medicine shortages hit Cuba, raising fears of new economic crisis
'No authority': New Mexico governor tells militia to stop arresting migrants at border
Warren urges House to begin impeachment proceedings on heels of Mueller report
US Democrats issue legal demand to see all of Mueller's Russia probe evidence
Stridently divided, Mueller report strengthen resolves on both sides
Romney says Mueller report left him 'sickened at the extent and pervasiveness of dishonesty and misdirection'
Huckabee lashes out at Trump critic Romney: 'Makes me sick' you could have been POTUS
Fox News' Napolitano Rips 'Venal, Amoral, Deceptive' Trump: Mueller Report 'Might Be Enough to Prosecute' Him
Mueller's done, and Dems should be too - because Trump is no Nixon
FBI's Facial Recognition Programs Under Fire Over Privacy, Accuracy Concerns
Google Leftists Panic About Leaks, Threaten Employment of Colleagues
5.0 magnitude earthquake hits near Kirakira, Solomon Islands
5.0 magnitude earthquake hits near Luwuk, Indonesia
Ruiz volcano in Colombia erupts to 21,000ft
Reventador volcano in Ecuador erupts to 16,000ft
Nevados De Chillan volcano in Chile erupts to 13,000ft
Sheveluch volcano on Kamchatka, Russia erupts to 13,000ft
Hurricane Michael gets an upgrade to rare Category 5 status
Climate group's attempt to 'shut down' London Heathrow airport fails after only a few handfuls of people show up
Ebola worker shot dead at hospital in eastern DR Congo
Concern Growing Over Measles Possibly Spreading With Spring Break Travels, Religious Holidays This Weekend
Two-wave US flu season is now the longest in a decade
A third of pregnancies for women in early 20s aborted in England and Wales
Florida middle school girls arrested after teacher discovered their plans to kill nine people, police say
Filipino devotees nailed to crosses to re-enact crucifixion
Tracking Bible Prophecy Headlines - 4/19/2019
IDF general: Hezbollah still planning Galilee invasion, despite anti-tunnel op
Democratic Senators Introduce Resolution to Restore U.S. Aid to Palestinians in West Bank and Gaza
Palestinian Authority: We don't want any gifts from Kushner
PA to launch campaign against US peace plan
Ultra-Orthodox party says won't join government if Haredi draft bill not amended
Netanyahu's office denies Russia found body of legendary Israeli spy Eli Cohen
100 families to celebrate seder in Warsaw Ghetto for first time since 1943
Activists, journalists detained over Passover sacrifice attempt at Temple Mount
Jordan toughens border controls, irking Israelis on Passover vacation
Army announces 9-day closure of West Bank, Gaza for Passover holiday
Troops raze home of Palestinian terror suspect in killing of teen
Fox News Host Rips Tlaib for Saying She 'Feels More Palestinian Than Ever' While Serving in Congress
Born in the Golan? U.S. passport will now say Israel
Army shelling kills seven in Syria's Idlib
Arab Spring Again? Christians in Sudan and Algeria Cheer Regime Changes
Sudan: huge crowds call for civilian rule in biggest protest since Bashir ousting
WHO says over 200 killed in fighting over Libyan capital
Libya crisis: PM Fayez al-Serraj condemns 'silence' of allies
Tunisia holds UN Libya arms trafficking expert in jail
UN envoy sees troop withdrawal in Yemen's Hodeidah within weeks
Iranian terror network exposed in Central Africa
Dispute Flares Among U.S. Officials Over Trump Administration Iran Arms Control Report
Talks Canceled in Big Blow to Afghan Peace Push
US says N. Korean test not a ballistic missile
N.Korea's Kim to meet Putin in Russia in late April
Russia Vows to Continue Venezuela Support Despite New U.S. Sanctions As Iran Considers Deploying Revolutionary Guard
Venezuela skirts U.S. sanctions by funneling oil sales via Russia
A new Russian law will further separate the country from the global internet
Trump: Obama did 'nothing' about Russian interference
Trump declares 'Game Over' on Mueller investigation with 'Game of Thrones' image
US attorney general stresses no collusion as redacted Mueller report drops
Trump tried to seize control of Mueller probe, fire special counsel, report says
Claiming victory after report release, Trump says he could have fired everyone
White House counsel refused Trump's order to fire Mueller - report
Mueller Report: Trump 'repeatedly' pushed campaign staff to find missing Clinton emails
Trump's Initial Reaction to Mueller's Appointment: 'I'm F*%ked'
Mueller report sparks new DC war over Russia probe: Subpoenas, payback and more
Mueller's 'road map' for impeachment - Democrats say obstruction occurred, Trump must be held 'accountable'
Democrats vow to keep probing Trump after Mueller report points to obstruction
AOC says she'll sign Tlaib's Trump impeachment resolution in wake of Mueller probe
Impeachment "not worthwhile", says US House Democratic leader Hoyer
After Mueller report release, US allies, foes are united in skepticism on one issue: The redactions
House chair to subpoena for full Mueller report
Attorney says Cohen can 'fill in the bulk' of Mueller report redactions
Mueller Made 14 Referrals Of Potential Crimes To Outside Offices
'Not. Guilty. Move. On!' 5 conservative Christian reactions to the Mueller report
Hannity: Trump has been totally vindicated
Fox News's Chris Wallace: Parts of Mueller report 'damaging' and 'politically embarrassing' for Trump
Hollywood's Mueller Report Meltdown: 'Complete Whitewash,' 'Trump Is Guilty As Hell'
Hatred of journalists turning to violence, watchdog warns
Platforms Want Centralized Censorship. That Should Scare You
Facebook uploaded email contacts of 1.5m users without consent
U.S. looking at ways to hold Zuckerberg accountable for Facebook's problems
Weather Channel hit with 'malicious' software attack, briefly knocked off air
Smearing feces on embassy walls got Julian Assange kicked out of asylum in London: Ecuadorian president
A House-Size Asteroid Zipped by Earth Today
Green meteor burned so bright it was seen from Vermont to South Carolina
Southern California hit by tiny earthquakes every 3 minutes, study finds
More than a dozen injured as powerful midday earthquake rattles Taipei, Taiwan
6.5 magnitude earthquake hits the Western Indian-Antarctic Ridge
5.2 magnitude earthquake hits near Pondaguitan, Philippines
5.0 magnitude earthquake hits near Mohean, India
Popocateptl volcano in Mexico erupts to 21,000ft
Reventador volcano in Ecuador erupts to 16,000ft
Sheveluch volcano on Kamchatka, Russia erupts to 14,000ft
Semeru volcano in Indonesia erupts to 13,000ft
New flood dangers emerge in south-central US as areas to the north face 'slow grind' of a recovery
Climate-change protesters to target Heathrow Airport - report
Locusts from Arabian Peninsula Threatening Iran
Washington State Senate Passes Bill Removing Exemption For Measles Vaccine
Israel sounds alarm on measles after El Al flight attendant, boy slip into comas
Major modern Orthodox school in New York bans unvaccinated students
NYC measles outbreak: First vaccination fines, 4 more schools shut down
Brooklyn Judge Upholds Mandatory Vaccinations, As New York City Closes More Schools
IU: Nearly all mumps patients were vaccinated, prompting some students to get third MMR shot
Franklin Graham condemns Randall Terry's 'Sodom and Gomorrah' protest against Pete Buttigieg
Man who carried gas cans into NY cathedral charged with attempted arson
Man accused of bringing gas cans to St. Patrick's Cathedral is college professor, was previously arrested at another cathedral
Billionaires raced to pledge money to rebuild Notre Dame. Then came the backlash.
Poll: Church Membership in U.S. Plummets Over Past 20 Years
Less than half of British Christians believe Jesus died on the cross for their sins
Tracking Bible Prophecy Headlines - 4/18/2019
Trump peace plan to be unveiled after Ramadan in early June, Kushner says
Kushner urges 'open mind' on upcoming Mideast plan
Trump envoy pans new Palestinian premier for prejudging peace plan
Palestinians 'definitely' going to reject Trump's Mideast peace plan
Israeli Envoy: No West Bank Annexation Before Unveiling of Trump's Peace Plan
Erekat: Olmert offered Abbas more than the entire West Bank
U.S. Aid Agency Is Preparing To Lay Off Most Local Staff For Palestinian Projects
With plea for harmony, president officially taps Netanyahu to form new coalition
PM Netanyahu among '100 Most Influential of 2019'
World Bank warns Palestinian economy in 'crisis' over tax transfer standoff
'Bolder and More Brutal': New Report Shows Steep Increase in Antisemitic Violence in German Capital
Ivanka Trump concerned about rising anti-Semitism, drop in Israel support
Radical rabbi says Notre Dame fire retribution for 13th-century Talmud burning
Russia denies recovering remains of spy Eli Cohen from Syria
Lebanon to Endure Unprecedented Austerity or Face Catastrophe, PM Says
Iraq bans popular online games to protect children from 'moral threat'
U.S. Should Suspend Sanctions Because of Floods in Iran, Says Rohani
Iran says its armed forces are not a regional threat, calls for unity against U.S.
Iran president urges Mideast states to 'drive back Zionism'
Turkey Considers New Trade Mechanisms With Iran to Bypass U.S. Sanctions
Opposition Candidate Declared Istanbul Mayor as Erdogan Appeals Against Results
Turkey's economy is spiraling - and a new election will make things worse
UAE Hails Trump's Veto of U.S. Congress Resolution on Yemen
Mounting concern over cholera health crisis in Yemen
How the Saudi Royal Rivalry Rattles the Entire Middle East
Uganda says it is willing to consider asylum for Sudan's ousted leader Bashir
Germany calls for UN Security Council meeting on Libya
Nearly 180 dead and 800 injured in Haftar's assaults on Tripoli
Over 50 Boko Haram fighters killed in Nigeria attack
Gunmen kill 14 passengers on bus in southwestern Pakistan
Four killed in Mogadishu car bomb
North Korea demands US to sideline Pompeo from nuclear talks: report
North Korea says it test-fired new tactical guided weapon
Peru's ex-president Garcia kills himself to avoid arrest in Odebrecht probe
Calling All Exhibitionists! Artist Wants Hundreds to Pose Naked in NYC Streets in Social Media Censorship Protest
6.1 magnitude earthquake hits near Hualian, Taiwan
5.6 magnitude earthquake hits near La Serena, Chile
5.2 magnitude earthquake hits near Alotau, Papua New Guinea
5.1 magnitude earthquake hits South of Panama
5.0 magnitude earthquake hits near La Peca, Peru
Sabancaya volcano in Peru erupts to 23,000ft
Ruiz volcano in Colombia erupts to 19,000ft
Fuego volcano in Guatemala erupts to 18,000ft
Reventador volcano in Ecuador erupts to 15,000ft
Nevados De Chillan volcano in Chile erupts to 14,000ft
Sheveluch volcano on Kamchatka, Russia erupts to 13,000ft
Tenggar Caldera volcano in Indonesia erupts to 10,000ft
More than 100 killed as slow-moving storm hits Afghanistan, Pakistan and India
2nd multi-day severe weather, tornado outbreak in a week looms for US
Another blast of severe storms aims for places still recovering from tornadoes
Climate change to blame for Hurricane Maria's extreme rainfall
How big data for DNA puts you at risk - even if you've never taken a test
In breakthrough, scientists revive some brain activity of slaughtered pigs
Liquid Blood Extracted from 42,000-Year-Old Extinct Horse Sparks Cloning Hopes
After Israeli success, ethical concerns bleed into hopes for 3D-printed organs
Republicans reject Democratic attempts to tighten vaccine laws
Measles Outbreak Upends Passover Traditions
500 doctors sign letter urging Orthodox Jews to vaccinate
Dozens of doctors in 5 states charged with illegally dispensing 32 million painkillers, sometimes for sex
N.C. Gov. May Veto Bill Protecting Babies Who Survive Abortions
Pete Buttigieg Shuts Down Anti-gay Hecklers at Iowa Event - Defends Free Speech
Naval Academy to ban transgender students starting in fall 2020
Time honors Kavanaugh and his accuser, Christine Blasey Ford
Sol Pais, woman 'infatuated' with Columbine, found dead with self-inflicted gunshot wound
Tracking Bible Prophecy Headlines - 4/17/2019
PA FM: 'Abbas ready to meet Netanyahu with no preconditions'
Palestinians turn to Russia to bypass US peace plan
PA foreign minister: Abbas ready to meet Netanyahu if Russia plays host
PA Prime Minister Shtayyeh: Trump's peace deal will be 'born dead'
'As Long as Jerusalem Isn't on the Table, Trump's Plan Won't Be Either,' Abbas Adviser Warns
At White House reception for Jewish leaders, not much talk of Trump's peace plan
Palestinian PM accuses US of 'financial war'
Senior PA official said to warn Hamas plotting coup against Abbas in West Bank
Netanyahu secures majority backing after right-wing parties recommend him as PM
Right-wing, mostly Jewish US groups lobby Trump to back West Bank annexation
Surviving and thriving: Israeli communities near Gaza see remarkable growth despite daily terror threats
US publishes first map showing Golan as Israeli territory
Christianity grows in Syrian town once besieged by Islamic State
Iran's parliament labels US troops in Mideast as terrorists
Instagram suspends Iranian Supreme Leader's English Instagram account
Turkey expects Washington to extend sanctions waiver on Iran oil
Erdogan's AK Party submits appeal for rerun of Istanbul elections
Sudan's military rulers sack more top officials after pressure from protesters
Proposed UN resolution demands an immediate ceasefire in Libya
Italy: Terrorist presence on migrant boats from Libya now a certainty
Trump vetoes measure to end US involvement in Yemen war
Bahrain revokes citizenship of 138 people after convicting them of terrorism charges in mass trial
Stalin's Approval Rating Among Russians Hits Record High – Poll
Satellite images show likely reprocessing activity at North Korea nuclear site
New Zealand disarms police as terror threat level lowered
Yuma, Arizona mayor declares emergency over migrant situation
Florida closer to ban on 'sanctuary cities' as Trump talks of sending migrants to them
Judge: Barr sowing public mistrust with Mueller report handling
Trump says Russia probe 'con job,' as fuller report looms
Omar raises $830k for reelection amid Trump backlash
Julian Assange wins EU journalism award
Ecuador's president says Assange tried to use its embassy to spy
The internet is already awash in Notre Dame conspiracies
YouTube's Notre Dame-9/11 flub highlights AI's blind spots
Amazon faces probe from Italy's antitrust authority over abuse of market position
Global attention span is narrowing and trends don't last as long in the information age, study reveals
Oil workers reveal a Venezuelan region crumbling despite its resources
'Disaster worse than Chernobyl' looms as ancient anthrax spores could be blasted into the sky by 'frozen methane bombs', scientists warn
5.8 magnitude earthquake hits near L'Esperance Rock, New Zealand
5.7 magnitude earthquake hits near L'Esperance Rock, New Zealand
5.7 magnitude earthquake hits near Tristan da Cunha region
5.5 magnitude earthquake hits near L'Esperance Rock, New Zealand
5.5 magnitude earthquake hits near Bristol Island, South Sandwich Islands
5.1 magnitude earthquake hits near Anatuya, Argentina
5.1 magnitude earthquake hits Kandrian, Papua New Guinea
5.0 magnitude earthquake hits near L'Esperance Rock, New Zealand
Popocateptl volcano in Mexico erupts to 22,000ft
Ruiz volcano in Colombia erupts to 19,000ft
Reventador volcano in Ecuador erupts to 14,000ft
Sakurajima volcano on Japan erupts to 11,000ft
118 million in path of another US severe weather outbreak this week
White Blanket Covers Athens As Hailstorm Hits the Capital
First U.S. Patients Treated With CRISPR As Human Gene-Editing Trials Get Underway
NYC shuts down yeshiva preschool over measles vaccination violations
Buttigieg responds to protesters yelling about 'Sodom and Gomorrah'
China's LGBT community excited by Pete Buttigieg's presidential run
A woman is being sought after lockouts at Columbine High and other Colorado schools
Tracking Bible Prophecy Headlines - 4/16/2019
Jerusalem's Al-Aqsa Mosque Fire Burns at the Same Time As Flames Engulf Notre Dame Cathedral in Paris
'Allah est grand': Muslims laugh as blaze destroys Notre Dame cathedral
World expresses horror, sorrow as Paris gem Notre Dame damaged by blaze
Photos show center of Notre Dame cathedral miraculously intact - Smoke rises around the alter in front of the cross
Twelve French Churches Attacked, Vandalized in One Week
Merkel Stresses Need for Two-state Solution to Netanyahu Following Annexation Pledge
Israel's Netanyahu, facing indictment, sets out to build a coalition that will stand by him
Liberman backs Netanyahu for PM, but insists on passage of Haredi draft law
Jerusalem to Demolish Palestinian Homes in 'Peace Forest', Let Settlers Build
Fires sparked in south by balloon-borne incendiaries from Gaza
Ocasio-Cortez: Cutting U.S. Military, Economic Aid to Israel Is 'On the Table'
Greek energy firm hails 'significant' natural gas discovery off Israel's coast
US counterterrorism coordinator leading delegation to Israel
US officially designates Iran's Revolutionary Guards a terrorist group
Sisi could rule Egypt until 2030 under constitutional changes
Saudi Arabia Funds Another Regional Conflict: Libya
Fighting in Libya will create huge number of refugees, PM warns
Fear and despair engulf refugees in Libya's 'market of human beings'
African Union threatens to suspend Sudan over coup
Sudanese forces will remain in Yemen, says military council deputy
Appeals and recounts spark frustration as Istanbul vote count enters third week
Turkish Unemployment Rate Is at Its Highest in Nearly a Decade
Turkey: Buying Russian defense system should not trigger US sanctions
Russia blocks news site for anti-Putin graffiti under new law
The Mueller report is coming Thursday with color-coded cuts
Analysis: How Mueller's hunt for a Russia-Trump conspiracy came up short
Trump maintains 'no collusion, no obstruction,' says it's time to 'investigate the investigators' in Russia probe
Trump Again Attacks Ilhan Omar for Being 'anti-Semitic' and 'anti-Israel,' Claims She Controls Pelosi
Alexandria Ocasio-Cortez quits Facebook, calls social media a 'public health risk'
Trump sides with Cher after star questions LA's ability to 'take care of its own' amid immigration debate
Venezuela accuses Canada of supporting Trump's 'war adventure'
House Democrats subpoena Deutsche Bank in Trump investigation
Tax Day trauma: Paying for our massive national debt
Marine Corps suffers identity crisis in age of cyberwarfare, artificial intelligence
Employee privacy in the US is at stake as corporate surveillance technology monitors workers' every move
Europe looks to remold internet with new copyright rules
German Data Privacy Commissioner Says Article 13 Inevitably Leads to Filters, Which Inevitably Lead to Internet "Oligopoly"
Pepsi says it'll use an artificial constellation, hung in the night sky next to the stars, to promote an energy drink
5.3 magnitude earthquake hits near Kirakira, Solomon Islands
5.0 magnitude earthquake hits near Claveria, Philippines
Sabancaya volcano in Peru erupts to 25,000ft
Popocateptl volcano in Mexico erupts to 25,000ft
Klyuchevskoy volcano on Kamchatka, Russia erupts to 17,000ft
Reventador volcano in Ecuador erupts to 16,000ft
Sheveluch volcano on Kamchatka, Russia erupts to 14,000ft
Nevados De Chillan volcano in Chile erupts to 14,000ft
Tenggar Caldera volcano in Indonesia erupts to 10,000ft
Cyclone Idai's death toll over 1,000, hundreds of thousands displaced
Drawings by children show the psychological impact of Cyclone Idai
Two million in need of aid after Iran floods, says Red Crescent
At least 8 people killed after more than 20 tornadoes hit southern U.S.
Chicago sees biggest snowfall this late in the season in more than 50 years
Texas police used DNA technology to identify 2 women found dead in the '80s and '90s. Now authorities hope to find their killers.
Israeli researchers print 3D heart from human tissue
Congolese Migrants Monitored for Ebola Along Texas Border, Says Official
Uptick in measles cases causes everything from concern to closures in Jewish areas, institutions
Measles cases rose nearly four-fold in first quarter 2019: WHO
Those born between 1957 and 1989 may not be protected from measles, despite getting vaccine
New York City's mandatory measles vaccine orders trigger lawsuit from parents
Chinese Police Beat 60 Christians, Close Church and then Bury Bibles
Monty Python's Terry Gilliam Wishes Comedy Hadn't Changed - 'We can't laugh at anybody because it causes offense'
Tracking Bible Prophecy Headlines - 4/15/2019
Trump peace package for Middle East likely to stop short of Palestinian Statehood
White House sees Egyptian energy forum as a 'roadmap to Middle East peace'
Europe urged to reject US Middle East plan if it is unfair to Palestinians
Abbas believes Trump's peace deal will be thwarted - makes clear the Palestinians will continue to oppose President Trump's "Deal of the Century"
Palestinian governor of Jerusalem rearrested by Israeli police
Palestinian government sworn in, again, after botched oath
Palestinians eye Israel's election: 'People could make peace... the problem is politicians'
Rivlin said to ask not to sit next to Netanyahu at event, amid coalition talks
B'tselem: Settlers executed Palestinian who hurled rocks at cars
Bolsonaro Says Holocaust 'Forgiveness' Remark Wasn't Said in Historical Context
One third of Americans do not believe six million Jews were murdered in Holocaust
Julian Assange's Long History of Alleged anti-Semitism
Assange Lawyer: Ecuador Spread Lies about WikiLeaks Founder
Iran's Zarif Warns of Consequences of 'Illegal' U.S. Move Against Revolutionary Guards
Iran's Zarif urges countries to take position on U.S. step against Revolutionary Guards
New concerns Trump administration may be laying legal groundwork for military action against Iran
Omani minister to Arab nations: 'Reassure Israel we do not pose existential threat'
Netanyahu security doctrine: Prepare for ongoing conflicts rather than large-scale war
Netanyahu: We will continue to act on all fronts, including in North
Satellite firm releases images of site bombed in airstrike attributed to Israel
UN envoy holds 'substantial' talks with Syria FM in Damascus
Arab Spring, Season II, Highlights Assad's Difficult Path to Remain in Power in Syria
With the ISIS caliphate defeated in Syria, an Islamist militant rivalry takes root in Yemen
Iraq unearths mass grave of Kurds killed by Saddam
Libya crisis: Egypt's Sisi backs Haftar assault on Tripoli
Haftar forces' fighter jet downed near Libya capital, says unity government
UN Says 120 Killed Since Fighting Broke Out in Libya
Algeria protests: Youth lead the movement for change
Sudan protesters call for civilian rule in talks with military leaders
Debut of Istanbul mega-airport raises security concerns
Ukraine Stages Large-scale Military Drills in the East
US-Russia chill stirs worry about stumbling into conflict
India's election is a remarkable exercise in democracy; but can violence be kept in the margins?
Hundreds evacuated in Frankfurt so WWII bomb can be removed
White House denies Trump inciting violence against Muslim lawmaker
'National Security Threat' As Chinese Hackers Are 'Allowed' To Target U.S. Businesses
5.3 magnitude earthquake hits near Kiska Volcano, Alaska
5.0 magnitude earthquake hits near Jesus Carranza, Mexico
5.0 magnitude earthquake hits near Kushiro, Japan
Sabancaya volcano in Peru erupts to 24,000ft
Popocateptl volcano in Mexico erupts to 20,000ft
Reventador volcano in Ecuador erupts to 17,000ft
Klyuchevskoy volcano on Kamchatka, Russia erupts to 17,000ft
Nevados De Chillan volcano in Chile erupts to 16,000ft
Sheveluch volcano on Kamchatka, Russis erupts to 13,000ft
Tenggar Caldera volcano in Indonesia erupts to 10,000ft
Death toll from tornadoes, severe storms in South rises to 8
Iran flood death toll rises to 76
Iran says recent floods caused up to $2.5 bln in damage
Egypt's Revenge: Sandstorm from Sinai disrupts Israel's Passover cleaning
Measles Outbreak Kills More Than 1,200 in Madagascar
NY bus driver said to refuse to stop for ultra-Orthodox man over measles surge
Autism diagnoses at record high in US state and no one knows why
Planned Parenthood sues Arizona, claiming 'multi-front attack' on abortion in the state
Catholic Church must return to God to overcome abuse crisis, says Benedict XVI
Tracking Bible Prophecy Headlines - 4/14/2019
Pompeo says PM's West Bank sovereignty vow won't hurt Trump peace plan
For Hamas, Netanyahu's reelection offers prospects of long-term deal
PA has plans to strengthen its hold on Jerusalem
Dozens of settlers storm West Bank village, attack residents, rights groups say
New Palestinian government sworn in amid factional tensions
Abbas loyalists dominate new Palestinian government
Report: PM's allies weighing move to presidential system to shield him legally
White House to ICC: 'Swift and vigorous response' for attempts to target Israelis
Israeli President, Yad Vashem Rebuke Bolsonaro for Saying Holocaust Crimes Can Be Forgiven
Jewish Canadian Mayor Says Bill Banning Wear of Religious Symbols Is Like Ethnic Cleansing
3D laser imaging shines new light on 'Last Supper' site
Iraqi militias reject U.S. naming of Iran's Guards as terrorist group
In the Mayhem After Bashir's Ouster, Sudan May Find an Unlikely Ally in Iran
Saudi Arabia backs Sudanese military council moves, announces aid package
Italy says military intervention 'cannot be a solution' in Libya
Parliament speaker Saleh: Libyans will head to polls when Tripoli is liberated
Somali security forces kill at least six people in Mogadishu
Struggle over leadership deepens divisions in Tunisia president's party
ISIS says it was behind Pakistan market suicide bombing
Fighting across Afghanistan as Taliban opens offensive before talks
N.Korea's Kim Jong Un gives US up to year-end to become more flexible
Short on electricity, food and water, Venezuelans return to religion
Ukraine ambassador's car rammed in London; Police fire shots
Clashes erupt in 'yellow vest' protests as Macron prepares policy moves
UK lawmakers: Julian Assange should face justice in Sweden
Russia Warns "New World Order" Being Formed
Democrats back Omar after Trump tweets edited video of 9/11 remarks
Pelosi hits Trump over use of 9/11 images to criticize Muslim lawmaker
Trump has 10 days to turn over tax returns, Democrats say
5.3 magnitude earthquake hits near Kalaoa, Hawaii
5.3 magnitude earthquake hits near Mohean, India
5.2 magnitude earthquake hits near Madang, Papua New Guinea
5.2 magnitude earthquake hits near Nago, Japan
5.0 magnitude earthquake hits near Nago, Japan
5.0 magnitude earthquake hits near Mohean, India
Popocateptl volcano in Mexico erupts to 20,000ft
Reventador volcano in Ecuador erupts to 17,000ft
Klyuchevskoy volcano on Kamchatka, Russia erupts to 17,000ft
Kerinci volcano in Indonesia erupts to 14,000ft
Sheveluch volcano on Kamchatka, Russia erupts to 13,000ft
Ebeko volcano in the Kuril Islands erupts to 11,000ft
Israel plans new moonshot after maiden mission fails
The Weakening Of Earth's Magnetic Field Has Greatly Accelerated
Southern US in the crosshairs of a dangerous severe weather, tornado outbreak
2 children killed as tornadoes leave trail of horrific damage in southern US
California Moving Toward Ban On Little Shampoo, Conditioner Bottles From Hotels
California National Guard to defy Trump administration's military transgender ban
There are now as many Americans who claim no religion as there are evangelicals and Catholics, a survey finds
An apparent stranger threw a 5-year-old boy nearly 40 feet from a mall balcony, police say
Suspect in Mall of America attack that hurt 5-year-old was twice ordered to stay away from mall
Tracking Bible Prophecy Headlines - 4/13/2019
Trumplomacy: Where are things at with the Mideast peace plan?
Israeli politics, religious holidays could further delay Trump's peace plan
Of annexation and Trump's peace plan, what's next on the post-Israeli election agenda?
Some of Israel's best American friends worried by Netanyahu's annexation talk
Thousands protest along Gaza border, 15-year-old shot dead - report
Brazil's Bolsonaro says Holocaust crimes can be forgiven, but not forgotten
Pete Buttigieg calls Mike Pence a 'Pharisee.' Here's why that angers Jews
Syria says Israeli aircraft strike military post in western Hama province
Iranian forces said killed in reported Israeli airstrikes on Syria military site
Syria's Air Defenses Intercept Israeli Missiles
Syrian Kurdish official: Damascus talks going nowhere, Russia to blame
Syria's Assad: Last man standing amid new Arab uprisings
Bring back children of Syria Isis fighters, Save the Children urges Australia
Thousands chant "death to America" and "death to Israel" as they protest US decision to blacklist Revolutionary Guards
Turkish minister, French lawmaker clash over Armenia 'genocide' day
Eastern Libya air force hits camp near ENI oil and gas port
As fighting rages in Tripoli, WHO warns of disease outbreaks in Libya
Sudan defense minister steps down as head of transitional military council
Protesters jubilant as Sudan coup leader steps down after a day
Sudan protesters say military cannot create the change needed
Sudan 'regime' kills 16 after al-Bashir's ouster, activists say
Algerian police fire water cannon at protesters
Trump claims victory as court rejects investigating US forces for possible war crimes in Afghanistan
Trump goes after Ilhan Omar with dramatic video using 9/11 footage
Morocco sentences Swiss man to 10 years in jail for 'terrorism'
Kim Jong Un says he's open to another summit with Trump
Pompeo: China financing of Maduro prolongs Venezuela crisis
Brexhaustion: Long, grinding Brexit is stressing people out
IMF Warns Policymakers to 'Do No Harm' as World Economy Wobbles
As cashless stores grow, so does the backlash
WikiLeaks set 21st century model for cyber-leak journalism
Google Sued Over Abuse of Search Power, Opening Path for More Claims
Trump weighs sending 'unlimited supply' of immigrants to sanctuary cities
Trump doubles down on plan to ship migrants to sanctuary cities, says 'Radical Left' should be happy
Man lights himself on fire outside White House, Secret Service says
Trump must release his tax returns or be barred from state's 2020 election ballot, Illinois senate votes
Alan Greenspan says economy will start to fade 'very dramatically' because of entitlement burden
Prepare for $80 oil this summer as 'wounded bulls' rise, RBC warns
6.8 magnitude earthquake off Indonesia coast prompts tsunami warnings
5.9 magnitude earthquake hits near Finschhafen, Papua New Guinea
5.8 magnitude earthquake hits near Hihifo, Tonga
5.2 magnitude earthquake hits near Finschhafen, Papua New Guinea
5.1 magnitude earthquake hits near Luwuk, Indonesia
5.0 magnitude earthquake hits near Saparua, Indonesia
5.0 magnitude earthquake hits near Kandrian, Papua New Guinea
Sabancaya volcano in Peru erupts to 28,000ft
Reventador volcano in Ecuador erupts to 17,000ft
Sheveluch volcano on Kamchatka, Russia erupts to 13,000ft
Sakurajima volcano on Japan erupts to 11,000ft
Damaging nationwide storm to cause $3 billion in damages and economic losses, AccuWeather estimates
Heartland begins digging out as blockbuster spring blizzard finally departs
Interstate 29 in southwest Iowa could remain closed until June due to flooding
The IRGC is fighting Iran's floods, trying to improve its image
Saudi, Emirates Red Crescent announce initiative to help Iran flood victims
Middle East braces for more flooding, severe thunderstorms into this weekend
Congo's Ebola outbreak might be declared global emergency
New Jersey Gov Signs Bill Making It 7th State to Legalize Assisted Suicide, Will Force Taxpayers to Fund Suicides
Dutch doctor 'fathered 49 children' in IVF scandal
Mother of 3-DNA baby praises new fertility treatment
Abortion clinic workers respond to 'Unplanned' movie - and they want out of the industry
94 abortion workers seek help to leave industry after watching 'Unplanned'
Alyssa Milano to share 'personal abortion' stories of social media followers on new podcast 'Sorry Not Sorry'
Giant billboard launched in Times Square to oppose New York's 'abortion extremism'
Baltimore schools to allow transgender students to use preferred pronouns, locker rooms
Members of Congress allegedly sexually harassed night shift staff: report
Tracking Bible Prophecy Headlines - 4/12/2019
Israel's Beresheet Spacecraft Crashes Into Moon During Landing Attempt
Israel just became the seventh nation to orbit the moon
NASA sends condolences and congratulations over Beresheet mission
Buzz Aldrin to 'inspiring' Beresheet team after moon crash: 'Never lose hope'
Report: ExxonMobil in Talks on Natural Gas Deal in Israel
Paris Councillor Calls for Stepped-Up Effort in Fight Against Antisemitism in France
20 religious groups call on Congress to 'stop weaponizing anti-Semitism'
Hamas: Ceasefire understandings with Israel not a peace agreement
U.S. Senate Pushes Pompeo to Explain Legal Basis for Golan Annexation. He Doesn't
Pompeo flounders on why annexation is good for the Golan but not for Crimea
Trump's Golan move irks Lebanese who lay claim to land held by Israel
Egypt Pulls Out of U.S. Effort to Forge anti-Iran 'Arab NATO'
Paul to Pompeo: You don't have permission to start war with Iran
Sudan's defence minister announces state of emergency after arrest of President Bashir
Sudan protesters reject army takeover after removal of president
Sudan's security service announces release of political prisoners
US urges Sudan army to bring civilians into government
US suspends talks with Sudan after military ousts Bashir
US, Europeans call for UN Security Council talks on Sudan
Pope kisses feet of South Sudan leaders, urging them to keep the peace
Sudan crisis impacts whole Middle East
Bomb kills 14 in Pakistan's southwestern city of Quetta
India's Democracy Could Be at Stake in Its Elections Starting Thursday
Foreign investors poured almost $200 billion into Modi's India. The election has them rattled
Trump says he is discussing potential further meetings with North Korea's Kim
UK PM May defends Brexit delay, critic asks her to resign
New York Post stirs Ilhan Omar controversy with 9/11 cover
Obama No Longer President, So Why Is He Meeting World Leaders?
AOC faces backlash for telling war vet Crenshaw he should 'go do something' about domestic terror
From 'no crisis' to 'breaking point': Mainstream media outlets change their tune on border crisis amid illegal immigration surge
U.S. House Democrats blame Trump for worsening border crisis
Pelosi says she still sees Trump as potential ally on immigration
Avenatti, lawyer known as Trump foe, indicted for financial crimes
Comey Defends Trump Campaign Surveillance: 'I Have Never Thought of That as Spying'
Assange Arrested in London After 7 Years in Ecuador Embassy, U.S. Seeks Extradition
US charges WikiLeaks co-founder Julian Assange with conspiracy to commit computer hacking
Assange may risk torture in United States, his lawyer says
Assange fears being beaten up in US prison, called Trump crowd 'clowns': Visitor
UK pledges it won't send Assange to country with death penalty: Ecuador
Julian Assange: a decade of stunning leaks of US secrets
Assange charges could unsettle liberals, conservatives - and Trump
Hillary Clinton unloads on Assange, calls him 'only foreigner that this administration would welcome to the US'
Julian Assange: Transparency icon or enemy of the state?
Glenn Greenwald Rages Against Assange Arrest, Battles Journos: 'It's the Criminalization of Journalism'
2020 Democrat says Assange arrest is 'slippery slope' for journalists, Americans
Edward Snowden: Assange's arrest 'a dark moment' for freedom
Disney Chief Bob Iger Calls for Civil Discourse, Warns "Hitler Would Have Loved Social Media"
Here Comes The Splinternet: How The EU Is Helping Break Apart The Internet
Y2K-like bug knocks out the city's wireless network system
Plan For 5G Cell Phone Towers Raises Health Concerns In Moraga
Fewer millennials are making it into the middle class
Congress punts on disaster aid amid standoff with Trump, Dems
5.6 magnitude earthquake hits near Finschhafen, Papua New Guinea
5.1 magnitude earthquake hits near Itoman, Japan
5.1 magnitude earthquake hits near Kimbe, Papua New Guinea
5.0 magnitude earthquake hits near Pisco, Peru
5.0 magnitude earthquake hits near Southwest Indian Ridge
5.0 magnitude earthquake hits the Southern Mid-Atlantic Ridge
'Bomb cyclone' snow, wind impacts Midwest, Great Lakes
Monster spring blizzard turns deadly as it lashes central US with feet of snow, intense winds
Powerful spring blizzard leaves trail of snarled transportation, power outages, closed schools
Yellow, orange and brown stuff falling from the sky? Snowed-in residents mystified by strange phenomenon
This drug-resistant fungus is spreading. Scientists warn of new superbugs to come
Scientists put human gene into monkeys to make them smarter, human-like
'Three-person baby' born after world's first clinical trials of controversial technique
Texas Chairman Kills Bill to Outlaw Abortion for 'Criminalizing Women' Involved in Murdering Their Babies
CA Senator Proposes Law that Would Force Public Universities to Provide Free Chemical Abortions to Students
A Bill Banning Most Abortions Becomes Law In Ohio
Billboard Welcomes Drivers To Illinois, 'Where You Can Get A Safe, Legal Abortion'
Google under fire for dubbing 'Unplanned' film 'propaganda'
San Jose to hang rainbow flags at airport Chick-fil-A in support of LGBTQ rights
All but one Democrat in the House co-sponsors a bill to allow males to compete on female athletic teams
Medical association blasts military's transgender policy
Tracking Bible Prophecy Headlines - 4/11/2019
Trump Congratulates Netanyahu, Says Election Victory Is 'Good Sign for Peace'
Trump administration preparing to roll out Kushner's Israeli-Palestinian 'peace plan': Sources
Trump to release peace plan after new coalition formed
It might be the Trump peace plan, but officials say he hasn't actually seen it
In leaky White House, Trump team keeps Middle East peace plan secret
Nasrallah says US-Israel ties 'unprecedented' after Netanyahu election win
How Israel's younger voters have grown more conservative over time
Israel's election exposes its deep political divisions
Netanyahu's main rival concedes defeat in Israeli election, clearing path for prime minister to secure fifth term
Election over, attorney general pushes ahead on Netanyahu indictment hearings
How will Netanyahu try to stave off indictment, and will he annex settlements?
Palestinians Condemn Airbnb for Backtracking on Delisting Israeli Settlements
Security forces arrest 19 terror suspects in West Bank
Pompeo flounders on why annexation is good for the Golan but not for Crimea
Russia, Turkey, Iran Call for Syrian Territorial Integrity After Golan Recognition
Hezbollah Warns U.S. Pressure on Iran Could Backfire
Pompeo says Iran tied to al-Qaeda, declines to say if war legal
Turkey says it will go to Russia if US won't sell it military equipment
South Sudan warring rivals meet at Vatican 'peace retreat'
Sudan's al-Bashir Stepping Down After Four Months of Protests
Saudi-led Coalition Air Strikes Hit Yemeni Capital as Violence Flares
Kim Jong Un says North Korea must deliver 'telling blow' to those imposing sanctions
New Zealand lawmakers give final okay to tougher gun laws
EU gives Britain's Theresa May six-month delay to Brexit date
U.S. Senate bill mandates review of nuclear power cooperation with other nations
Trump says he is forced to 'call up more military' to US-Mexico border
Trump says Jared Kushner working on 'very exciting' new immigration plan
'Unfounded, irresponsible': Dems rip Barr remark about 'spying' on Trump campaign
Pelosi: 'I don't trust Barr; I trust Mueller'
Treasury misses congressional deadline for turning over Trump's tax returns
National Enquirer Is Put Up for Sale After Bezos, Trump Scandals
Jeff Bezos to meet with federal prosecutors on extortion and hacking claims
Amazon Workers Are Listening to What You Tell Alexa
Facebook is making another attempt to crack down on fake news
Ted Cruz, Twitter executive spar over alleged censorship, shadowbanning of conservatives
Apple Music Censors Songs about Tiananmen Square Massacre for Chinese Government
The list of ways China keeps tabs on citizens is getting longer
WikiLeaks claims 'extortion' over leaked Assange footage
Your car is watching you. Who owns the data? Computers on wheels raise thorny questions about data privacy
Breaking the internet: new regulations imperil global network
Internet regulation proposals could censor the lawful speech of millions
Nearly 200 million in US, Israel eligible for compensation in Yahoo data breach
'Retail apocalypse' now: Analysts say 75,000 more U.S. stores could be doomed.
Large parts of Venezuela hit by new blackout
Venezuelans in Exile Fear They May Never Be Able to Return
Venezuela Reports Collapse in Oil Supply, OPEC Warns of Tightening Global Market
This Oil Spill Has Been Leaking Into The Gulf For 14 Years
Black hole picture captured for first time in space breakthrough
Decades after nuclear disaster, tourism is booming in Chernobyl
Fukushima disaster: first residents return to town next to nuclear plant
Mapping Armaggedon: Earth's looming tsunamis and mega-quakes
6.1 magnitude earthquake hits near Miyako, Japan
5.1 magnitude earthquake hits near Mohean, India
Sabancaya volcano in Peru erupts to 27,000ft
Popocateptl volcano in Mexico erupts to 20,000ft
Reventador volcano in Ecuador erupts to 17,000ft
Fuego volcano in Guatemala erupts to 16,000ft
Santa Maria volcano in Guatemala erupts to 14,000ft
Sheveluch volcano on Kamchatka, Russia erupts to 13,000ft
Nevados De Chillan volcano in Peru erupts to 12,000ft
Tenggar Caldera volcano in Indonesia erupts to 10,000ft
Brazil flooding unleashes caimans in Rio neighbourhood
More than 3,500 Amazon employees push for aggressive action on climate change
U.S. pork industry cancels convention over African swine fever fears
Challenge to NYC's vaccination order 'overreach' is in the works, lawyer says
For 66 Years, Women in South Korea Have Been Fined or Jailed for Having Abortions. That May Be About to Change
South Korea Rules Anti-Abortion Law Unconstitutional
Texas abortion bill proposes death penalty for women, physicians
Ohio 'heartbeat' abortion bill clears legislature, awaits governor's signature
Near-total abortion bans seek to overturn Roe v. Wade
Pro-Lifers Argue 'the Tide Is Turning in America' as Pain-Capable Abortion Ban Revived in Congress
Anti-Abortion Movie to Screen at White House
Small dog euthanized after being sexually assaulted, man gets 60 days in jail
Karen Pence defends husband from 'attack' on faith by gay presidential candidate Pete Buttigieg
Pete Buttigieg's Very Public Faith Is Challenging Assumptions
Buttigieg attracting praise from an unexpected audience - conservatives
Arizona moves to repeal law banning promotion of 'homosexual life-style' in school
DeVos defends controversial guidance on transgender students
Most California Women Not Too Bothered by Joe Biden Allegations, Poll Says
Former Pope Benedict blames church's scandals partly on the '60s
Dalai Lama's reincarnation must comply with China's laws, Communist Party says
Tracking Bible Prophecy Headlines - 4/10/2019
Netanyahu Declares 'Incredible Victory' As Revised Exit Polls Indicate Clear Path to Election Win
Amid fog of polls, Gantz vows to be next leader, PM says he's in coalition talks
Israeli exit polls are just as unreliable as American ones
Netanyahu and his chief rival both claim victory in squeaker of Israeli election
Netanyahu, the divisive force of nature who refused to be beaten
Israel Election 2019: Nearly All Right-wing Parties Declare They Will Recommend Netanyahu to Form Coalition
Arabs blast 'racist' Likud scheme to install cameras at polling stations
Top Palestinian official: Israelis voted to 'maintain the status quo'
Palestinian president hopes for peace after Israeli elections
After election, all eyes on Trump to respond to Netanyahu's annexation gambit
Pompeo refuses to back two-state solution after Netanyahu pledge
Lebanon Fears for Disputed Territory With Israel After Trump's Golan Recognition
Iran's President Khamenei calls U.S. blacklisting of Guards a 'vicious move'
Iranian lawmakers convene with chants of 'Death to America'
Iranian Guards commander tells U.S. Navy warships to keep distance: ISNA
Iran names new UN ambassador as tensions rise with Washington
Iraq says it tried to stop US from blacklisting Iran corps
Bomb kills eight in Syrian city of Raqqa, a liberated Islamic State stronghold
Russia, Turkey will continue efforts to establish peace in Syria: Putin
How Putin Built a Ragtag Empire of Tyrants and Failing States
Why Russia Is Standing By Sudan's Bashir
UN postpones Libya national conference amid fighting in Tripoli
Libya crisis: UN warns attacks on civilians may amount to war crimes
Libya crisis: UK officials anxious as blame is laid at doors of Gulf allies
2,000 flee Nigeria village ahead of army offensive against Boko Haram
Trump praises 'great job' by Egypt's controversial president
Erdogan's party to seek rerun of Istanbul election
UK arms sales are factor in humanitarian crisis in Yemen, court hears
State Department Identifies And Bans 16 People With 'Roles' In Khashoggi Killing
Fear stalks Kashmir, one of the most militarized frontiers on the planet
Iran Follows Russia to Venezuela, but U.S. Military Sees China As 'True Threat'
Missing Japanese F-35 poses major security headache for US if it falls into Russian or Chinese hands
Putin: Russia knows Mueller probe 'a mountain gave birth to a mouse'
US attorney general ready to release Mueller report 'within a week'
Barr assembles 'team' to look into counterintelligence investigation on Trump campaign in 2016, official says
Comey memos contained far more sensitive info than previously known, FBI filing reveals
EU warms to Brexit extension as UK MPs approve May's request
Facebook is partnering with a big UK newspaper to publish sponsored articles downplaying 'technofears' and praising the company
Facebook keeps advertisers addicted after a year of scandals
Watch Israel's historic moon landing live April 11
6.5 magnitude earthquake hits near Bristol Island, South Sandwich Islands
5.0 magnitude earthquake hits near Hualian, Taiwan
5.0 magnitude earthquake hits near Tobelo, Indonesia
5.0 magnitude earthquake hits near Vao, New Caledonia
5.0 magnitude earthquake hits near Mosquera, Colombia
Small 3.0 earthquake off coast of Long Island, N.Y., felt in Central N.J. and as far away as Maryland
Sheveluch volcano on Kamchatka, Russia erupts to 33,000ft
Sabancaya volcano in Peru erupts to 30,000ft
Reventador volcano in Ecuador erupts to 17,000ft
Tenggar Caldera volcano in Indonesia erupts to 10,000ft
Denver will be 80 degrees today. Then, it will snow tomorrow, with the potential for a bomb cyclone to generate
Powerful Storm Threatens More Misery in Flood-Hit Midwest
At least six dead in 'absolutely abnormal' Rio flooding - 13 inches of water reportedly fell on the city in 24 hours
Streets buried underwater as Rio de Janeiro floods
Deadly flooding in Rio de Janeiro triggers state of emergency
Ominous green cloud towers over town as storm stirs up rare pollen haboob
Candida auris: What to know about the deadly superbug fungus posing a "serious global health threat"
N.Y.C. Mayor Declares Public Health Emergency Over ultra-Orthodox Measles Outbreak
NYC orders mandatory vaccines for community or face $1,000 fine
Pediatricians telling parents to vaccinate kids, or go somewhere else
Missouri bill would bar discrimination for not vaccinating
Lindsey Graham introduces bill which would ban abortions after 20 weeks
Texas Senate Passes Bill Stopping Infanticide, Requiring Medical Care for Babies Born Alive After Abortions
Euthanasia Becoming 'Default Way to Die' in Belgium
Pete Buttigieg: How a young, gay mayor became a Democratic star
Historic venue's ban on same-sex weddings prompts outcry
Nuns sexually abusing minors could become next Catholic Church scandal, experts say
French priest's 150-year-old heart being venerated in NYC
Tracking Bible Prophecy Headlines - 4/9/2019
Report: Trump to reveal peace plan on 71st anniversary of Nakba - May 15th
Launch date for Trump peace plan depends on Israeli election outcome – report
PM rejects claims his pledge to annex Israeli settlements was empty campaign promise, says he spoke with US officials on the issue
Commentary: Traitors, Trump, Annexation and Arabs: Key Reads on Israel's High-stakes Elections
PA warns of 'chaos' and 'violence' if Netanyahu annexes West Bank
Peace Now: In 10 Years Netanyahu Built 19,346 Judea, Samaria Homes, 70% in Remote Locations
Bennett: 'Only Shaked and I will guard the land'
New Palestinian government to be formed in days
Israel Imprisons French Consulate Staffer for Smuggling Weapons to West Bank
Palestinian security prisoners launch hunger strikes after talks said to fail
U.S. Man Charged for Posting Plans on Facebook to Kill Jews in Mass Shooting
Poverty to Blame for Synagogue Attack, Jewish Argentinian Group Says
Arab countries hold off on UN action over Trump move on Golan
Turkey's Erdogan to Discuss Possible Operation in Syria With Putin: RIA
Netanyahu lauds US terror designation for Iran Guards
Netanyahu says Trump labeled Revolutionary Guard a terror group at his request
Syria calls U.S. decision on Iran's Revolutionary Guards 'a service to Israel'
Iran decries 'illegal' US designation of Guards, retaliates with terrorism listing
Iran Designates U.S. Military as 'Terrorist' Group, Calls Trump Move an Election Gift to Netanyahu
Foreign ministry: Iranian terror must be fought
Commentary: The long reach of Iran's Revolutionary Guard
Pompeo: No peace and stability in Middle East unless Iran's Revolutionary Guard is weakened
Pompeo warns all banks, businesses to end dealings with the Islamic Revolutionary Guard Corps
US-blacklisted Iranian airline begins direct flights to Venezuela
Man inspired by ISIS planned truck attack near DC, say US prosecutors
Airstrike Shuts Down Tripoli's Only Functioning Airport as Battle Rages for Libya's Capital
'We're frightened': Tripoli braces as fighting reaches suburbs
EU urges Libyan rival forces to start talking
Army will not allow Sudan to 'fall into chaos': Minister
Sudanese soldier killed during raid on sit-in, say sources
Erdogan cites irregularities, defends Istanbul vote recount
Erdogan's election setback dents hopes for big reforms in Turkey
Saudi Arabia: Abu Hadriyah terrorists were involved in past al-Qatif attacks
Saudi Arabia and UAE announce $200 mln in aid for Yemen
Corruption worsened the world's worst cholera outbreak in Yemen
Bomb kills three US soldiers in Afghanistan
India's air force: Radar images prove Pakistan F-16 shot down
Russian warships arrive in the Philippines amid rising South China Sea tensions
PM: France needs tax cuts in response to 'yellow vests'
Brexit hangs in the balance as May's government talks with Labour
Judge blocks Trump policy forcing asylum-seekers to wait in Mexico
Trump's Homeland Security shakeup expands, given migration row
Secret Service director, other top Homeland Security officials leaving in overhaul
Scrutiny and suspicion as Mueller report undergoes redaction
US lawmakers to examine ways to rein in hate crimes, white nationalism
Under pressure from left-wing journalists and activists, Amazon is purging right-wing authors from its store
Governments are rushing to regulate the internet. Users could end up paying the price
Websites to be fined or blocked for 'online harms' under new proposals
Facebook, Google in Crosshairs of New U.K. Policy to Control Tech Giants
UK to unleash internet safety czar on Google, Facebook, Twitter
New Zealand pol calls Facebook execs 'morally bankrupt pathological liars'
A powerful spyware app now targets iPhone owners
Tourists Could Face 'Death Sentence' for Taking Photos on Beach Close to Airport in Tawaiin
'Self-driving' spacecraft may help save Earth from deadly asteroid strikes
5.5 magnitude earthquake hits near Nago, Japan
5.2 magnitude earthquake hits near Hihifo, Tonga
5.1 magnitude earthquake hits near Hengchun, Taiwan
5.1 magnitude earthquake hits near Andaman Islands, India region
5.1 magnitude earthquake hits near Kota Ternate, Indonesia
5.1 magnitude earthquake hits near Hihifo, Tonga
5.0 magnitude earthquake hits near Madang, Papua New Guinea
5.0 magnitude earthquake hits near La Libertad, El Salvador
Sabancaya volcano in Peru erupts to 27,000ft
Reventador volcano in Ecuador erupts to 16,000ft
Sheveluch volcano on Kamchatka, Russia erupts to 13,000ft
Nevados de Chillan volcano in Chile erupts to 12,000ft
Tenggar Caldera volcano in Indonesia erupts to 10,000ft
Intense spring storm to deliver blow to 200 million people in US this week
Blockbuster blizzard may impact same areas hit by "bomb cyclone"
Climate Change-driven Flooding Has Become Trump's Ally in His War on Iran
Floods force evacuation of hospital in southwest Iran
Baseball sized hailstones fall in Texas
London gets world's first 24-hour air pollution charge zone
Vegan Protesters Block Downtown Melbourne In Coordinated Action Across Australia
Scott Morrison denounces 'green criminals' as vegan protests block Melbourne CBD
Youth Suicide Attempts Have Doubled In The Last Decade
Telemedicine tied to more antibiotics for kids, study finds
CDC: Deadly, drug-resistant fungus spreading through hospitals
NY measles outbreak spotlights religious exemptions from vaccine
NYC health department threatens to shut down non-compliant yeshivas amid measles outbreak, as new case emerges in Bronx hospital
Judge overturns ban on unvaccinated minors in New York county
Rockland measles: Why parents fought emergency declaration barring unvaccinated children
Hundreds Flocking to Texas Capitol to Testify in Support of Bill to Abolish Abortion in State
Emails Reveal Planned Parenthood Pressured California to Force Churches to Pay for Abortions
New study finds some boys are having sex before age 13
Buttigieg challenges Pence on LGBTQ rights: "Your quarrel is with my creator"
Father Kills Mother of Their Child at Custody Exchange in Front of Hawthorne Police Station, Police Say
Tracking Bible Prophecy Headlines - 4/8/2019
Israel advances largest batch of settlement homes since Trump took office
As vote nears, PM likely seeking to annex right-wing votes, not West Bank land
Gantz blasts PM's settlement sovereignty pledge as 'irresponsible' bid for votes
Turkey Slams Netanyahu's Vow to Annex West Bank as 'Irresponsible' Political Ploy
Palestinians denounce Netanyahu's annexation pledge
PA top diplomat: Netanyahu will face 'real problem' if he annexes settlements
Benjamin Netanyahu's proposal would bury the two-state solution
Army to impose election day closure on West Bank, Gaza
Rivlin: Current election campaign 'filled us with a sense of fear'
Likud cancels Sunday right-wing rally in Jerusalem over fears of poor turnout
Netanyahu plays race card: Israel is 'Jewish nation'
Netanyahu meets with LGBT leaders for first time in 10 years
Israeli election ads said to appear on porn website
Hacker Claims They Breached Israel's Voter Registry Three Days Before Election
Enjoying his election kingmaker potential, Feiglin may recommend himself for PM
2020 Democratic Presidential Candidates Failed to Protect Israel, White House Says
U.S. Senator Graham Calls for Mutual Defense Pact With Israel
Republicans introduce resolution favoring protections for Israeli Americans
Harry Reid says stopping anti-Semitism more important than casting blame
Palestinians shelve prison hunger strike amid 'ongoing dialogue' with Israel
Gaza zoo animals moved to Jordan after starvation deaths
Secret Nazi guide to occupying a country found at Israel's National Library
U.S. Getting Dragged Into 'Quagmire' on Behalf of Netanyahu, Iran's Foreign Minister Says
Iran Threatens Retaliation if U.S. Puts Revolutionary Guards on Terror Watchlist
Officials confirm US to name Iran's Revolutionary Guard a terror group Monday
At least 15 reported killed as Syrian government, rebels exchange fire
Russia's Lavrov calls for closure of Syria camp near US base
Albanian National Arrested in U.S. for Plot to Join ISIS, Attack Montana Synagogue
Ill-equipped Hospitals Crowded With Malnourished Infants, Wounded Syrians After ISIS Defeat
UK under pressure to return children of Isis mothers
American troops in Libya moved out of country as violence escalates near capital
UN calls for Libya ceasefire as battle for Tripoli escalates
UN calls for 'urgent' Libya truce to evacuate civilians, wounded
Libya crisis: Fighting near Tripoli leaves 21 dead
Sudanese Demonstrators Target Presidential Palace in Biggest anti-Bashir Protest
Five Sudanese killed as protests swell, say sources
Two terrorists killed in an attack on a checkpoint in eastern Saudi Arabia
Erdogan's Ruling Party Calls for Total Recount of 'Tainted' Votes in Turkey Election
Diplomat worries Russian arms deal could lead to Turkey-NATO divorce
Pakistan's prime minister accused India of 'war hysteria' after the US shut down its F-16 shoot down story
No independence for Catalonia, says Spanish PM
'Yellow Vest' Protestors Crowd French Streets for 21st Straight Weekend
UK holds out hope for Brexit compromise by Friday deadline
Brexit: furious Tories will try to oust May if UK fights Euro elections
UK to keep social networks in check with internet safety regulator
Armed police await WikiLeaks' Julian Assange embassy ouster as officials say no decisions made
New NAFTA deal 'in trouble', bruised by elections, tariff rows
US Homeland Security head Nielsen quits amid border frustration
Nunes to send eight criminal referrals to DOJ concerning leaks, conspiracy amid Russia probe
Romney: 'Moronic' for Dems to go after Trump's tax returns with legislative action
White House says Democrats will 'never' see Trump tax returns
Trump under fire over Islamophobia after man threatens to kill Ilhan Omar
Ocasio-Cortez on Omar Death Threat: When Fox's Pirro Rallies People to Think Hijabs Are Threatening, It Leads to This
Israel's Lunar Spacecraft Successfully Completes First Maneuver Orbiting Moon
5.7 magnitude earthquake hits the West Chile Rise
5.7 magnitude earthquake hits near San Antonio, Chile
5.2 magnitude earthquake hits near Neiafu, Tonga
5.1 magnitude earthquake hits near L'Esperance Rock, New Zealand
5.0 magnitude earthquake hits near Atambua, Indonesia
Magnitude 4.7 earthquake hits near southwest Alaska island
Sabancaya volcano in Peru erupts to 26,000ft
Ruiz volcano in Colombia erupts to 20,000ft
Fuego volcano in Guatemala erupts to 17,000ft
Reventador volcano in Ecuador erupts to 14,000ft
Tenggar Caldera volcano in Indonesia erupts to 10,000ft
Hundreds of Hurricane Michael Survivors Facing Eviction
Iran flooding kills 70 after record rainfalls
Iran floods: Mass evacuations amid warnings of heavy showers - Fresh flooding may affect 400,000 people
Flood-hit Iran getting no financial aid from abroad due to U.S. sanctions: statement
Florida abortion bill would require minors to obtain consent
'Shame on you': protesters demonstrate at Dorchester Hotel against Brunei anti-LGBT laws - video
At high-level Vatican meeting, rights groups ask for Pope's help decriminalizing homosexuality
The Swedish Church Creates LGBTQ View of the Bible for Children, Identifies Jesus as 'Queer'
Half of Pastors Worry Speaking Out on Social Issues Will Offend People
Tracking Bible Prophecy Headlines - 4/7/2019
Hamas leader: 'If there is a war, Israel will need to evacuate Tel Aviv'
G7 Disagrees on Israeli-Palestinian Conflict and Iran, France's Top Diplomat Says
Omani Foreign Minister: Arab World Should End Israel's Existential Fears
The City of David and the problem with dividing Jerusalem - Archaeological finds continue to debunk Palestinian attempts to deny Jewish history
Netanyahu: If I'm re-elected, I'll extend sovereignty to West Bank settlements
Top PLO official condemns PM's campaign vow to apply sovereignty to settlements
Democratic Presidential Candidate Buttigieg: Netanyahu's Annexation Promise Is Harmful Provocation
Trump says he made Golan Heights decision after a quick history lesson
Netanyahu plays a 'Trump card' as elections near
For American Jews, Trump is key figure in Israeli election
Trump tells US Jews that Netanyahu is 'your prime minister'
Uber removes London driver who would not take Jews
Syria Denies Working With Russia to Retrieve Israeli Soldier's Body
US envoy to Syria: 'We have not said that the ISIS story has ended'
Iran's Khamenei urges Iraq to ensure U.S. troops leave 'as soon as possible'
Rouhani says Iran ready to expand gas, power trade with Iraq
Iran to blacklist US military if Washington designates Guards as terrorists
Haftar's advance leaves UN's hopes for Libya settlement in tatters
Libyan warplanes target forces of renegade commander on Tripoli's outskirts
Libya fighting prompts condemnation by G7 and UN
Russia warns against foreign meddling in Libya
Thousands clash with security forces in Sudan anti-government protests
Genocide killer turned 'prophet' led thousands of Rwandan prisoners to Christ and repentance
Double blast kills three people, injures 19 in east Afghanistan
Pakistan PM accuses India of war hysteria over downed F-16 claim
Pope blames Europe, US for selling weapons in war zones
Anti-government protests prompt talk of 'Balkan Spring'
UN expert to visit Assange, assess violation of privacy claims
UK already issuing passports with words 'European Union' removed despite Brexit delay
Canada PM warns of Russian interference in parliamentary polls
Showdown of world powers in Venezuela enters dangerous, new phase
US military intervention on the table for Venezuela
Venezuelans march to demand power, water and end to Maduro
'Our country is full': Trump says migrants straining system
Alex Jones' lawyer: If you want the Infowars host silenced, you're scarier than he is
6.3 magnitude earthquake hits near Dili, East Timor
5.3 magnitude earthquake hits the Mid-Indian Ridge
5.2 magnitude earthquake hits the Mid-Indian Ridge
5.2 magnitude earthquake hits near Puerto Penasco, Mexico
5.0 magnitude earthquake hits near Kirakira, Solomon Islands
Sabancaya volcano in Peru erupts to 28,000ft
Popocateptl volcano in Mexico erupts to 20,000ft
Reventador volcano in Ecuador erupts to 17,000ft
Planchon Peteroa volcano in Chile erupts to 14,000ft
Flood damage and economic loss in the heartland to reach $12.5 billion this spring
Iraq closes al-Sheeb border crossing with Iran due to floods - security sources
Six more towns evacuated in Iran with more floods expected
How climate change is forcing vulnerable children into sex trafficking
Deadly germs, Lost cures: A Mysterious Infection, Spanning the Globe in a Climate of Secrecy
Texas Committee to Hold Historic Public Hearing for Bill That Would Outlaw Abortion in State
Republican Senators introduce bill to ban D&E dismemberment abortions
Planned Parenthood Exec Turned Pro-Life Advocate Abby Johnson Challenges Alyssa Milano On Abortion
Tracking Bible Prophecy Headlines - 4/6/2019
Netanyahu: I've told Trump I won't evacuate 'a single person' from settlements
'Israel Has a Right to Exist': Evangelicals Help President Trump Craft Middle East Peace Plan
Trump's peace plan: Grant Jordanian citizenship to a million Palestinian refugees - report
Over 10,000 Palestinians protest at Gaza border, 70 injured
Netanyahu: the option of reoccupying Gaza is still on the table
Top negotiator: No true rehabilitation for Gaza until missing Israelis returned
Hamas leader: Israeli election won't impact Palestinians
Israel's Arab minority urged to boycott election over divisive law
Israel's coming election will give the winner control over a booming economy
Arab Authorities Abuse Their Power Over Jerusalem's Temple Mount
South Africa downgrades Israel ties: FM says it won't bring ambassador back
Turkish Synagogue Firebombed; No Damage Reported - attacker reportedly told police he attacked the synagogue to protest Israel
Columbia University professor says Israel almost identical to Islamic State
Israel activist assaulted near anti-Israel rally in Holland by men yelling 'Jew'
Russians demand more warning time before Israeli strikes in Syria
US Warns Assad Regime in Syria Against Future Use of Chemical Weapons
France says won't take back Syria extremist fighters and their families
US to designate Iran's Revolutionary Guards as terrorist organization
To import nuclear fuel Saudi Arabia must agree to inspections - IAEA chief
Saudi Arabia detains U.S. citizens in crackdown on writers and activists
Saudi Arabia Detains 2 U.S. Citizens In First Sweep Of Activist Arrests Since Jamal Khashoggi Killing
Turkey to go ahead with Russia S-400 deal despite suspension from F-35 program
G7 foreign ministers' meeting to discuss Libya
Libya's Most Powerful General, a U.S. Citizen, Is Taking Over With or Without the World's Support
At Least 60 Killed in Wave of Mass Protests Against Sudan's President, Group Says
Pompeo links Mar-a-Lago security breach to broader China 'threat'
China is 'threat to world' says dissident writer
Duterte threatens 'suicide mission' if Beijing oversteps in South China Sea
British PM asks EU to delay Brexit until June 30
Julian Assange could face mistreatment in US, warns UN torture investigator
Ecuador denies decision made to expel Wikileaks founder
Trump adds pressure on Venezuela by blocking oil shipments to Cuba
Republican Jewish Coalition calls O'Rourke comments likening Trump's rhetoric on immigrants to Third Reich 'demeaning' to Holocaust
Trump's DHS Releases More than 17K Illegal Aliens into U.S. in 12 Days
Third judge blocks Trump administration from adding citizenship question to census
Devin Nunes: FBI used 'full force of our intelligence agencies' against Trump
Trump's Russia report victory turns sour
Barr defends handling of Mueller's Russia report
Note to Team Mueller: If you don't indict, you can't incite
Bank tells House Democrats to issue subpoena if they want Trump financial documents
Trump Attorney Demands That Treasury Withhold Tax Returns
Facebook Found to Host Cybercriminal Groups Trading Stolen Info
6.5 magnitude earthquake hits near Visokoi Island, South Georgia and the South Sandwich Islands
5.8 magnitude earthquake hits off the coast of Ecuador
5.8 magnitude earthquake hits near Izu Islands, Japan region
5.2 magnitude earthquake hits near Hihifo, Tonga
5.0 magnitude earthquake hits near Pamandzi, Mayotte
Sabancaya volcano in Peru erupts to 23,000ft
Sheveluch volcano on Kamchatka, Russia erupts to 22,000ft
Popocateptl volcano in Mexico erupts to 19,000ft
Reventador volcano in Ecuador erupts to 19,000ft
Fuego volcano in Guatemala erupts to 15,000ft
Planchon Peteroa volcano in Chile erupts to 15,000ft
Tenggar Caldera volcano in Indonesia erupts to 10,000ft
The UN is supporting a design for a new floating city that can withstand Category 5 hurricanes
Thousands of homes destroyed as Iran braces for more floods
Fresh Rain of Biblical Proportions Filling Up Shrinking Sea of Galilee
Wildfire Rips Along South Korea's Eastern Coast, Prompting National Emergency
Shortage Of Psychiatrists Causing A Growing Mental Health Crisis
Mystery E. coli outbreak sickens 72 people in 5 states, CDC says
Judge stops NY county from barring unvaccinated minors in public places as measles outbreak continues
Vaccine wars: Social media battle outbreak of bogus claims
Dean Cain says Alyssa Milano-led Hollywood boycott over Georgia's 'heartbeat bill' is a 'huge mistake'
Trump-Appointed Judge Upholds Anti-Abortion Law That Often Mandates Transvaginal Ultrasound
Vermont Senate Approves Amendment to Protect Abortion
Lawyers ask Vatican to denounce criminalization of homosexuality
Chinese City Pays Citizens $1,500 to Be a 'Mini Judas' and Turn in Christians
Commentary: Hollywood needs to stop glamorizing horrific serial killers
Tracking Bible Prophecy Headlines - 4/5/2019
Lawmaker Ahmad Tibi: Netanyahu Killed the Two-state Solution, We're Moving Toward One State
Friday's Gaza protests to be nonviolent amid emerging truce, organizers say
Day after attack, road announced to bypass flashpoint Palestinian town
Oklahoma police request public's help to find anti-Semitic vandal
Gantz tells 'Post' he hopes Trump, Putin not working for Netanyahu
Syria rejects Putin claim it aided Russian recovery of IDF soldier's remains
Syria vows to recapture Golan from Israel 'by all means'
Syrian Government Forces' Shelling Kills 17, Says War Monitor
Pompeo warns Turkey against striking Syria
Turkey expands Istanbul vote recount after ruling party challenges losses
Turkey AK party rulers are bad losers, says election 'winner' Imamoglu
With Turkish loss of the F-35, Israel keeps its aerial superiority
UN agency said to visit warehouse where PM says Iran stored nuclear material
Iran FM says Europe incapable of bypassing US sanctions
Saudi Arabia pledges $1 bln for Iraq as high-level delegation starts visit
In a boost to bilateral relations, Saudi Arabia opens new Baghdad consulate
Saudi Arabia's first nuclear reactor nearly finished, sparking fears over safeguards
U.S. Congress Uses War Powers Act for First Time, Calls on Trump to End Support for War in Yemen
House votes to end support for Yemen war; Trump expected to veto
UN chief Guterres warns of risk of confrontation in Libya
Libya crisis: General Haftar tells forces to take capital
Car bomb explodes at restaurant near police academy in Somali capital
Sudan police fire tear gas at protests in the capital: Witnesses
Taliban Attack Kills Dozens in Afghanistan Despite U.S. Efforts in Peace Talks
New Zealand police: Christchurch gunman to face 50 murder charges
Christchurch attacks: NZ suspect ordered to undergo mental health tests
Australia can now jail social media executives over streamed violence
Russia revamps Arctic military base to stake claim on region
Venezuelan Deputy Minister Says More Russian Troops Could Arrive
Diseases surge in Venezuela under health system in 'utter collapse', report says
European parliament approves no-deal Brexit visa waiver
Social media bosses could be liable for harmful content, leaked UK plan reveals
WikiLeaks: Assange to be kicked out of London embassy, arrested
Canada's Trudeau expels two ex-ministers from ruling party in bid to end scandal
GOP senators alert Barr to allegations that Mueller team misrepresented emails
'Dozens' of Whistle-Blowers Are Secretly Cooperating With House Democrats
Michael Cohen's attorney says testimony spurred more investigations
Michael Cohen offers Democrats new evidence against Trump in bid to delay prison
New Mexico Rejects Electoral College, Joins Popular Vote Compact
Ted Cruz warns that closing border 'would be devastating to Texas'
Trump backs off threat to close the U.S.-Mexico border
Border shock: 50% surge in gang members, 650,000 illegal immigrants will be freed into US in 2019
Illegal immigrant arrested, accused of more than 100 child sex crimes: reports
On-the-spot DNA tests could be key to ICE verifying 'immigrant families' at border
Ocasio-Cortez likens GOP to 'Exorcist' girl, accuses border agents of drugging kids in marathon Instagram session
German chemicals company Bayer says it was target of cyberattack traced to China
Amazon wants to launch thousands of satellites so it can offer broadband internet from space
Pioneering Israeli Lunar Lander Arrives in Orbit Around the Moon
Japan is about to bomb an asteroid, and you can watch here
'All systems green': SpaceX fired up its Mars spaceship prototype for the first time, rattling homes for miles around
5.3 magnitude earthquake hits near Phek, India
5.3 magnitude earthquake hits near Doganyol, Turkey
5.1 magnitude earthquake hits near Iwo Jima, Japan
Sabancaya volcano in Peru erupts to 23,000ft
Ruiz volcano in Colombia erupts to 20,000ft
Fuego volcano in Guatemala erupts to 16,000ft
Planchon Peteroa volcano in Chile erupts to 15,000ft
Reventador volcano in Ecuador erupts to 14,000ft
Cyclone Idai was the deadliest storm to strike Mozambique in at least 3 decades
Massive damage to agricultural sector, 36 percent of roads damaged, more than 60 people dead, Iran
At least 62 people killed in Iran floods as US accused of blocking aid
A DNA testing site turned this woman from an only child to one of 30 siblings
Virginia Governor Who Supported Infanticide Signs Bill to Make Animal Cruelty a Felony
Measles outbreak: Proposed law would ban religious vaccine exemptions in New York
Parents Of Unvaccinated Children Sue Rockland County Over Measles State Of Emergency
Syariah law plunges Brunei gay community into fear
5-star hotels owned by the sultan of Brunei deleted their social media after an intense backlash over Brunei's new law punishing homosexuality with death by stoning
Mormon church drops anti-LGBT policy from 2015, saying children of same-sex couples now can be baptized
Flagrant pro-LGBT priest suspended only after publicly boasting about homosexual exploits
French Writer Alleges Vatican Is One Of The World's Largest Gay Communities
Vatican Allows Guam Archbishop to Keep Rank Despite Child-Abuse Verdict
Child Brides in Africa Are Advertised on Facebook and Sold to Old Men
New Jersey judge who told alleged rape victim to 'close your legs' faces 3-month suspension, ethics panel says
Farrakhan claims to be Jesus in 'Saviours' Day' address: 'I am the Messiah'
Tracking Bible Prophecy Headlines - 4/4/2019
Palestinian Shot and Killed in West Bank After Attempting Stabbing Attack, IDF Says
IDF shoots three Gazans sneaking into Israel with knives
Hamas, other groups said to order halt to arson balloon launches
Saudi Arabia supports Palestinian Authority's budget with $40 mln
In upcoming elections, Palestinian issue nowhere to be found
Elections committee mulling request to ban Likud from social media campaigns
Shas: Blue and White would relocate gay pride parade to Western Wall
Feiglin: I want to build the Third Temple now
Lithuania's genocide studies center accused of Holocaust denial
Activists petition Polish police to bar Holocaust denier from country
UK documentary claims Hitler was 'very hands off' in implementing Final Solution
Venezuelan FM to Meet Hezbollah Official While on Tour of anti-U.S. Allies in Mideast
Israel recovers remains of soldier missing since 1982 Lebanon war
Terror group said Baumel's body found in Damascus camp, more remains recovered
As soldier's body recovered, PM says Israel won't rest until others found
$25 mln reward for information on ISIS leader whereabouts
Four suicide bombers hit Syria's Raqqa: SDF
Russia positions itself as 'final judge' in Syria amid escalating Israeli-Iranian tensions
Iraqi journalist accused of spying for Iran arrested in Sweden
US envoy Brian Hook says three countries cut Iran oil imports to zero
Oil Market Conditions Allowing Countries to Forgo Iran Sanctions Waivers, U.S. Official Says
Arab Coalition intercepts two Houthi drones over Saudi Arabia
Satellite Images of Saudi Nuclear Reactor Show Plant Nears Completion, Report Says
U.S.-Turkey Standoff Over F-35 Escalates As Each Side Waits For The Other To Blink
US Vice President warns Turkey against buying Russian anti-missile system
Turkish FM says no turning back from Russia arms deal
Istanbul mayoral candidate asks to be confirmed as winner
Recount ordered in Istanbul local election
Eastern Libyan forces ordered to move west to fight militants
German charity ship rescues 64 migrants off Libya
Kremlin hopes for transition in Algeria without foreign 'interference'
NATO chief cites Russia threat in address to US Congress
India anti-satellite missile test a 'terrible thing,' NASA chief says
Pakistan summons Indian diplomat over Kashmir killings
Bomb injures at least 18 people in southern Philippine town
Top Venezuela court tightens noose on opposition chief Guaido
Venezuela's Guaido stripped of immunity, can face prosecution
If You Are Not Paying Attention, the World-Ending Storm of a Third World War Is Gathering in Venezuela
Senators introduce bill to send $400 million in aid to Venezuela, strengthen sanctions
British lawmakers back bill to delay Brexit if no deal reached
No-deal Brexit outlawed as Theresa May faces fury from her own side
Labour's Corbyn says Theresa May has not moved enough on Brexit
U.S. Senators Want to Hit Russia With New Sanctions Over Election Meddling, Ukraine and Syria
House Judiciary authorizes subpoena for full Mueller report
Some on Mueller's Team See Their Findings as More Damaging for Trump Than Barr Revealed
House Dem asks IRS for 6 years of Trump's tax returns, setting up showdown with White House
Kushner's security clearance was denied due to concerns of foreign influence
It's a 'Cat 5' immigration crisis: Nielsen
Trump's fear-stoking immigration policy, in two White House retweets
Chaos, complexities asylum seekers, border agents face in possible US border shutdown
US company makes Trump $3.3B border offer: Quick turnaround on 218 miles of steel fence, roads, and tech
Trump lashes out at Puerto Rico's 'incompetent or corrupt' politicians after Senate fails to advance disaster aid bill
Senate Rewrites Rules To Speed Confirmations For Some Trump Nominees
Commentary: The Democratic Party Is Radicalizing - Extremism isn't just affecting the GOP
Socialists Surge To Victories In Chicago City Council
Federal agency frets about terrorism threats at Burning Man
Yujing Zhang: Woman with Chinese passports, malware inside Mar-a-Lago facing federal charges
Reddit, Telegram Among Websites Being Blocked in India
Millions of Facebook Records Found on Amazon Cloud Servers
Speeder arrested after posting YouTube livestream as he drives over 185 mph
6.5 magnitude earthquake hits near Kiska Volcano, Alaska
5.4 magnitude earthquake hits near Taitung City, Taiwan
5.2 magnitude earthquake hits near Little Sitkin Island, Alaska
5.1 magnitude earthquake hits near Taitung City, Taiwan
Sabancaya volcano in Peru erupts to 25,000ft
Popocateptl volcano in Mexico erupts to 21,000ft
Agung volcano in Indonesia erupts to 20,000ft
Fuego volcano in Guatemala erupts to 16,000ft
Reventador volcano in Ecuador erupts to 16,000ft
Planchon Peteroa volcano in Chile erupts to 15,000ft
Kerinci volcano in Indonesia erupts to 14,000ft
Ibu volcano in Indonesia erupts to 13,000ft
April snow falls in Charlotte, North Carolina, for only 2nd time in over 100 years
'A California Water Supply Dream': Record Snowpack Measured In Sierra Nevada, Lake Tahoe Region
Long-term flooding remains a concern in central US as rivers continue to rise
Iran puts death toll from flooding at 62
Melting glaciers on Alaska's Denali will unleash tons of human poop
The wonder drug that could reverse the ageing process
Mozambicans line up for cholera vaccines to fight outbreak
El Al flight attendant hospitalized in serious condition with measles - the woman had been vaccinated
Dirty dental utensils may have exposed Seattle schoolkids to risk of HIV, hepatitis B, C: reports
Alyssa Milano pushes against Georgia abortion ban, Georgia pushes back
'Unplanned' actress fires back at movie industry for threatening Georgia
Chick-fil-A banned from another airport for Fellowship of Christian Athletes, Salvation Army donations
Anti-LGBTQ judge claims victory in Wisconsin Supreme Court race
Lori Lightfoot elected Chicago mayor, will be 1st black woman and 1st openly gay person to hold post
Prince Azim of Brunei, Where It's Now Legal to Stone LGBTQ People to Death, Has Openly Partied with Queer Celebs
Obama Silent on Biden As Former VP Feels Heat Over Allegations of Inappropriate Touching
Trump says Biden accusations are work of Dem 'socialists'
'He hugs everybody': Women divided over defense of Biden
Joe Biden responds to misconduct allegations, says he'll be 'more mindful about respecting personal space'
Tracking Bible Prophecy Headlines - 4/3/2019
Hamas says some parts of ceasefire arrangement to be agreed upon before April 9 vote
Hamas chief says rocket fire at Tel Aviv due to 'malfunction'
Hamas denies reports of prisoner swap talks with Israel
Israeli drone fires at Gazans launching balloon-borne arson devices
PA officials: Palestinian killed in West Bank clashes with IDF
Netanyahu to meet Putin in Moscow five days before elections
Netanyahu, Gantz Ramp Up Attacks in Israeli Election
AG says insufficient evidence showing Likud behind fake social media army
Twitter said to take down most fake pro-Netanyahu accounts flagged in report
Netanyahu: Rivlin looking for 'excuse' to task Gantz with forming government
First lady Nechama Rivlin rushed to hospital with 'severe' breathing problems
Poles use anti-Semitic rhetoric at NY protest against Holocaust restitution
US Jewish groups set up task force to track anti-religious violence
US-backed fighters clash with IS fighters in Syria
Mosul: A city still in ruins, two years after defeat of IS
Britain, France, Germany seek full UN report of Iran missile activity
Erdogan's AKP challenges election losses in Istanbul and Ankara
Egypt sentences dozens to prison on terror charges
Abdelaziz Bouteflika: Algeria's president resigns amid mass protests
Afghan official: Taliban target security forces, killing eight
New Zealand lawmakers pass initial vote for new gun controls
Venezuela's Guaido pledges more protests over power, water shortages
Iran commits 'major cyber assault' on UK infrastructure
British MPs vote against all Brexit alternative plans
EU official: Hard Brexit 'nearly inevitable'
Disorderly Brexit looms with British government, parliament, and people divided
Semi-naked climate protesters disrupt Brexit debate
Trump Vows to Close Border, Even if It Hurts the Economy
Democratic senator introduces constitutional amendment to abolish Electoral College
Pope warns against hate-fomenting 'fake news'
Spies In The Skies? Russian Surveillance Jet Seen Flying Over Sensitive Military Sites
Russia is hiding Putin's location, sending ships off course, with GPS spoofing technology, report says
Indian satellite destruction created 400 pieces of debris, endangering ISS: NASA
California's in an exceptional earthquake drought. When will it end?
5.4 magnitude earthquake hits near Taitung City, Taiwan
5.1 magnitude earthquake hits near Tobelo, Indonesia
5.0 magnitude earthquake hits near Panguna, Papua New Guinea
Sabancaya volcano in Peru erupts to 24,000ft
Popocateptl volcano in Mexico erupts to 23,000ft
Fuego volcano in Guatemala erupts to 16,000ft
Reventador volcano in Ecuador erupts to 16,000ft
Santa Maria volcano in Guatemala erupts to 16,000ft
Planchon Peteroa volcano in Chile erupts to 14,000ft
Massive wrong-way waterspout makes landfall in Malaysia, damaging 50 buildings
Unprecedented floods hit Iran, up to 70 percent of annual rainfall average in just one day - "unprecedented for the past 300 years"
Iran orders evacuation of 70 villages in oil province of Khuzestan due to flood risk
Iran Says U.S. Sanctions Impeding Flood Rescue Operations, Amounts to 'Economic Terror'
US blames Iran for flood toll, says ready to help
Egypt province banning single-use plastics to clean up Red Sea
China kindergarten teacher accused of poisoning 23 kids: report
Congo Ebola outbreak spreading faster than ever: WHO
US health officials alarmed by paralyzing illness in kids
Judge rules against NKY student in lawsuit over chicken pox vaccine
Divided Washington Senate panel backs end to personal exemption on MMR vaccine
Hospitals Look To Nursing Homes To Help Stop Drug-Resistant Infections
Britain's Version Of 'Medicare For All' Is Collapsing
McConnell to Trump: We're not repealing and replacing Obamacare
Trump says vote on healthcare can wait until after 2020 election
GOP moves to force House vote on infanticide bill
Rep. Terri Collins seeks to overturn Roe. v. Wade with Alabama abortion ban bill
Stacy Abrams Says Georgia Bill Banning Abortions When Baby's Heartbeat Begins is "Evil"
'Unplanned' actress on Twitter backlash: 'I couldn't even follow my own movie'
Adult children of lesbian parents less likely to identify as straight, study finds
Rights Group Calls on Lebanon to Abolish anti-LGBT Law
As Brunei Brings in Stoning, Where Are the Worst Countries to Be LGBTQ?
Can George Clooney persuade Hollywood to boycott hotels over Brunei's antigay laws?
Liberal NY Orthodox yeshiva says it will not ordain its first gay rabbi
Almost 70 percent of Americans OK with gay presidential candidate, poll finds
Rep. Gaetz says transgender rights bill would let Trump declare himself the 'first female president'
Biden's Tactile Politics Threaten His Return in the #MeToo Era
Two more women accuse Biden of inappropriate touching
Biden's 'Affectionate' Behavior Was an Open Secret
How the Mainstream Media Enabled & Celebrated 'Uncle Joe' for Years
'Pretend you have a cold': Pelosi advises Biden on women
Pope: Church should admit history of abuse of women, male domination
Tracking Bible Prophecy Headlines - 4/2/2019
Abbas threatens: We will take fateful steps - PA chairman blasts Israel ahead of publication of Trump peace plan
Abbas to Arab leaders: US will tell Israel to annex part of West Bank
Reports: Islamic Jihad planning large Gaza attack to derail ceasefire talks
Greenblatt: US 'will not waver from support of Israel defending itself' against Hamas
From Gaza classrooms to the DNC, Palestinian female terrorists are all the rage
East Jerusalem Arabs targeted in second apparent hate crime in a week
PA stops referring Palestinian patients to Israeli hospitals
Gantz: Netanyahu using 'info-terror' from fake accounts to 'steal' elections
Gantz: Netanyahu leading campaign of terror on our consciousness
Brazilian President Bolsonaro visits Western Wall, Palestinians angry at Jerusalem mission
Palestinians consider recalling envoy over Brazil's Jerusalem trade mission
Rivlin meets Trudeau, thanks him for standing up to BDS, anti-Semitism
IDF, US wrap up air defense exercise; THAAD anti-missile system to leave Israel
Report: Through Pompeo, Israel warns Lebanon of new Hezbollah missile plant
ISIS bride claims she'd be model citizen if she's allowed to return to US: 'I didn't hate America'
US planning new Iran sanctions, may target oil waivers
Iran FM Zarif: U.S. sanctions slow flood aid, 'economic terrorism'
Iran denies gas pipeline explosion in western Iran
Turkey's Erdogan suffers setback as opposition heads for victory in Istanbul and other cities
Stunning setbacks in Turkey's elections dent Erdogan's aura of invincibility
Erdogan's AKP says it will appeal Ankara results, expects outcome to shift
Erdogan pays electoral price for Turkey's tumbling economy
Saudi oil company named world's most profitable business
US peace envoy returns to Kabul ahead of Taliban talks
US suspends F-35 deliveries to Turkey over Russian arms
Treaty's End Would Likely Start New U.S. vs. Russia Nuclear Arms Race, Study Finds
New Zealand Introduces Gun Control Bill Expected To Become Law Within Weeks
Gang Refuses to Bow to New Zealand's Gun Reforms: 'We Can't Guarantee Our Own Safety'
Millions without water as Venezuela crisis deepens
UK lawmakers reject Brexit deal alternatives, as fears of messy departure grow
Brexit options: Stick close to EU? Crash out? Think again?
UK's May risks 'total collapse' of government in Brexit impasse
Brexit in meltdown - May under pressure to forge softer divorce deal
On what should have been Brexit weekend, churches and cathedrals open their doors for prayer and dialogue
Pope Francis Slams Leaders Who Build Walls: Eventually They 'Will End Up Becoming Prisoners'
America would run out of avocados in weeks if Trump shuts border with Mexico, grower warns
Massive caravan on 'illegal immigration superhighway' to press strained border resources
Pew Research: U.S. Home to Nearly 20% of World's Migrant Population
Trump considers adding 'immigration czar'
Trump Team Overruled 25 Security Clearance Denials, Official Tells Congress
Senate Democrats to introduce constitutional amendment to abolish Electoral College
U.S. Airlines Hit by System-wide Outages, Problem Resolved
Google AI Ethics Council Is Falling Apart After a Week
Facial recognition is coming to hotels to make check-in easier—and much creepier
Cal, Lawrence Livermore Scientists Create 3D Printer With Potential To Print Living Organs
6.0 magnitude earthquake hits near Port Mathurin, Mauritius
5.5 magnitude earthquake hits near Sulangan, Philippines
5.5 magnitude earthquake hits near Mohean, India
5.2 magnitude earthquake hits near Mohean, India
5.2 earthquake strikes Iranian province of Kermanshah near Iraqi border
5.0 magnitude earthquake hits near Mohean, India
Sabancaya volcano in Peru erupts to 24,000ft
Reventador volcano in Ecuador erupts to 16,000ft
Fuego volcano in Guatemala erupts to 15,000ft
Planchon Peteroa volcano in Chile erupts to 14,000ft
Sheveluch volcano on Kamchatka, Russia erupts to 12,000ft
China forest blaze: 30 firefighters killed in Sichuan
Mozambique cholera outbreak grows
Despite Threat from Hollywood, Georgia Passes Fetal Heartbeat Bill
'Unplanned' makes twice the expected box office sales despite social media censorship
Celebrating Pride around the world
UN slams 'inhuman' Brunei law on death by stoning for adultery, gay sex
Can Joe Biden Survive Another #MeToo Moment?
Biden accuser Lucy Flores says she'd still support Biden over Trump
Whoopi Goldberg Defends Biden: 'I Don't Want Joe to Stop' Kissing and Smelling Women's Hair
Polish Catholic Priests Burn Harry Potter Books And Occult Items
New scientific discovery supports Bible's Adam and Eve story, science writer says
Israeli Archaeologists Uncover 'Very Exciting' Seals Pointing Directly to the Bible
Tracking Bible Prophecy Headlines - 4/1/2019
IDF: Mortar shell fired from Gaza, fails to clear border
Attorney general rejects Bennett's demand that PM convene security cabinet
Gantz slams Netanyahu over campaign, warns it could end in 'civil war'
'Arresting children here is becoming normal' -- Palestinians and Israeli rights groups record life in divided city
At ToI event, Labor's Gabbay dismisses US peace plan, raps PM's embrace of Trump
Tiny First Temple find could be first proof of aide to biblical King Josiah
Brazil to open trade office in Jerusalem 'as a part of its embassy'
Netanyahu welcomes Brazil plan for Jerusalem trade office as Palestinians fume
Ex-London mayor Livingstone: 'It's not anti-Semitic to hate the Jews of Israel'
Jews scared to speak out as antisemitism spreads in Orban's Hungary
With Papal Visit Looming, Morocco's Jewish Community Seeks Interfaith Dialogue
'Please, no proselytism': Pope in Morocco warns Catholics off converting others
Arab leaders to seek UNSC resolution against US decision on Golan Heights
Arab Leaders, Grappling Regional Rifts, Condemn U.S. Decision on Golan
Led by Saudis, Arab leaders unite against Trump's recognition of Golan Heights
Saudi King: We reject measures undermining Syrian sovereignty over Golan Heights
Assad's New Syria: A Police State With Rampant Poverty and a Playground for Superpowers
One Turkish Soldier Killed in Syria, Military Retaliates
Turks vote in critical municipal elections as Erdogan's popularity is tested
Turkish Opposition Hopes to Unseat Erdogan's Party in Istanbul, Ankara Elections
Turkey's ruling party leads local elections but loses Ankara
Turkey's Erdogan says party lost some cities, will focus on economy
African Union to host Libya 'reconciliation' conference
UN Secretary-General urges democratic transition in Algeria
Germany Extends Saudi Arms Sale Ban for Another Six Months
Saudi Arabia 'hacked Amazon boss's phone', says investigator
Israeli spy tech firm linked to Khashoggi murder said to freeze Saudi deals
North Korea says embassy raid in Spain was a 'grave terrorist attack'
Venezuelans set up burning barricades over lack of power, water
At Bolsonaro's Behest, Brazil Military Commemorates Coup That Led to Dictatorship
May 'Risks Total Collapse of Government' After Brexit Deal Voted Down for Third Time
Congress prepares for a battle over secret grand jury evidence in Russia probe; 'I intend to fight'
The Technology That Makes You Buy More Online
Scientists plead to stop creation of killer robots: We're at 'the brink of a new arms race'
Israel's Moon Selfie Could Be Worth - $99 Million
Falling meteor lights up sky over Florida
6.2 magnitude earthquake hits near Santa Elena, Ecuador
5.5 magnitude earthquake hits near Chimbote, Peru
5.4 magnitude earthquake hits near Santa Elena, Ecuador
5.2 magnitude earthquake hits near Mohean, India
5.1 magnitude earthquake hits near Santa Elena, Ecuador
5.0 magnitude earthquake hits near Salinas, Ecuador
5.0 magnitude earthquake hits near Acipayam, Turkey
5.0 magnitude earthquake hits near Mohean, India
Popocateptl volcano in Mexico erupts to 22,000ft
Sabancaya volcano in Peru erupts to 21,000ft
Fuego volcano in Guatemala erupts to 15,000ft
Reventador volcano in Ecuador erupts to 14,000ft
New tropical cyclone may brew north of Australia later this week
'Breaches Everywhere': Midwest Levees Burst, and Tough Questions Follow
New dam collapse in Brazil; no casualties reported
Iran faces massive crises over flooding
25 Killed, 400 Injured As Rainstorm Hits Nepal, Army Deployed
Temperatures in Alaska are toppling records
India heat wave: No relief in sight as New Delhi endures hottest day so far this year
'Cow toilets' in Netherlands aim to cut e-moo-ssions
Trump's battle with 'Obamacare' moves to the courts
Anti-Vaxxer Wore Yellow Star To Protest Of Measles Emergency In Rockland County - "Who's next? The Christians who don't want to to partake in abortion?"
Commentary: Banning Chick-fil-A is not only bigoted -- it's illegal
Joe Biden's history of unwanted touching threatens to put off women voters
Biden's Dem rivals are leaving him out to dry over 'inappropriate' touch
Pope defends decision to keep French cardinal after cover-up
Click here to retun to "Tracking the Birth Pangs" page.