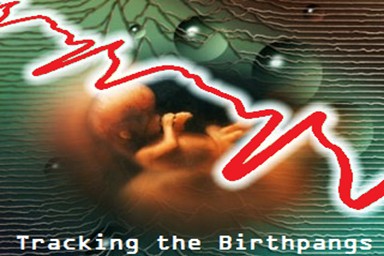 April 2018 Headlines
"Tracking Bible Prophecy" headlines can also be found on
Facebook
Tracking Bible Prophecy Headlines - 4/30/2018
Palestinians must make peace or shut up, Saudi crown prince said to tell US Jews
Hamas slams German parliament for endorsing Israel as Jewish state
Palestinians vote this week on PLO's aging leaders, as Abbas tightens grip
Pompeo Snubs Abbas During Israel Visit, Palestinian Official Says
Pompeo and Palestinians Have 'Nothing to Discuss' Amid Gaza Crisis
IDF escalates response to Gaza border clashes
In third separate incident, 2 armed Palestinians arrested after crossing Gaza border into Israel
Is Hamas embrace of 'nonviolence' opportunism or policy shift?
Jordan, Israel, Palestinians in rare Japan-hosted meeting
Amnesty International renews call for arms embargo against Israel
Trump, Netanyahu team up to confront Iran's hostile interference in Middle East
Sect. Pompeo to PM on Iran: 'Israel has right to defend itself'
Nuke deal deadline nearing, Netanyahu and Trump discuss 'problems posed' by Iran
PM Netanyahu to sect. of state: Nuclear weapons in Iranian hands poses greatest danger
Pompeo: Trump will quit Iran nuke deal if he 'can't fix it'
Pompeo ahead of Netanyahu meet: Iran deal does not ensure they won't get nukes
Macron, Rouhani agree to work on saving Iran nuclear deal
Rouhani tells Macron Iran nuke deal is 'not negotiable'
Hanegbi: We will prevent Iranian entrenchment in Syria
Israel Will Continue to Operate Freely in Syria, Defense Minister Says
Liberman: Israel will react forcefully if Syria uses S-300 against it
Israel preparing for emergency sessions at UN Security Council, says Ambassador Danon, adds that 'rules of the game for Iran' will change
Explosions reported at alleged Iranian militia base in northern Syria
Syrian army says 'enemy' rocket attacks strike at military bases
Missile strike: Explosions reported at Iranian base in Northern Syria
Syria war: 'Iranian personnel among dozens dead' in missile attacks
Former intel chief: Iranian dead in Syria blast spells looming payback
US-backed forces clash with Syrian regime backed pro-Iranian militias
Syrian army says captured villages from US backed forces
Syrian army tightens noose around Palestinian camp
Pompeo stresses that Saudi Arabia's security is a priority for US
Twin suicide bombings kill 25 in Kabul, including journalists
Kim Jong Un Willing to Rectify Relations With Japan, South Korea Says
North Korea's Kim vows to give up weapons if US promises not to invade
U.S. warns North Korea must take 'irreversible' steps to denuclearize
Kim's Charm Offensive Pressures Trump Before Summit
'History cries out for us to be skeptical': Experts urge caution on N. Korea's vow to close test site
Michigan Crowd Chants 'Nobel' When Trump Takes Credit for North Korea Summit
Nazi symbols, salutes on display at Ukrainian nationalist march
Nazis and Porn Stars: White House Correspondents' Dinner Goes Way Off the Rails
Russian Twitter accounts tried to help opposition in UK election
Israeli Firms Unprepared as Tough EU Data-privacy Rules Take Effect
Amsterdam Schiphol Airport closed as power outage sparks major flight delays for passengers
The new stock-market fear: Signs that a period of harmonious global growth is crumbling
5.9 magnitude earthquake hits near Southwest Indian Ridge
5.2 magnitude earthquake hits near Port-Vila, Vanuatu
5.0 magnitude earthquake hits near Rumung, Micronesia
Strong earthquake activity in Bardarbunga volcano
Sabancaya volcano in Peru erupts to 26,000ft
Popocateptl volcano in Mexico erupts to 20,000ft
Fuego volcano in Guatemala erupts to 15,000ft
Reventador volcano in Ecuador erupts to 14,000ft
10 Things Christians Should Know about the Alfie Evans Case
How Cosby verdict could signal #MeToo impact on criminal justice system
Worshipers get in 'formation' at Beyonce-themed mass
Tracking Bible Prophecy Headlines - 4/29/2018
Israeli Source: Trump Will Unveil Peace Plan After Embassy Move
Israel 'completely surprised' to hear Trump may attend Jerusalem embassy opening
Conference of Presidents honors Muslims who protected Jews during Holocaust
German anti-Semitism envoy says 'understandable' that Jews may want to leave
Key Iceland parliament committee favors scrapping bill to ban circumcision
Rights group calls for arms embargo on Israel over Gaza riots
Hamas: PA bombed its own prime minister to 'kill reconciliation'
Hamas leader: We will free all of Palestine
Confident Pompeo due in Israel on Middle East diplomatic debut
Pompeo takes aim at Iranian missiles ahead of talks with Netanyahu
French envoy to Israel: 'Possibility of war' if Iran nuke deal collapses
Israel Braces for Iranian Retaliation for Syria Strike - but War Isn't Inevitable
US urges Europeans to impose sanctions on Iran missile program
Iran's Zarif says Trump demands on nuclear deal are unacceptable
When Russia Becomes the U.S.S.R. on Steroids, Israel Can Become a Target Too
Defense Minister says Russia is a 'very pragmatic' actor in Syria
Russian PM says backs criminalizing observance of US sanctions
Russian FM says US trying to 'divide Syria into parts'
Trump administration struggles to win Arab support for helping rebuild Syria, leaving U.S. pullout uncertain
Syrian army, ISIS wage fierce battle in south Damascus
Military solution in Syria would be illegal, Turkish foreign minister says
Saudi troops arrive in Turkey to take part in EFES 2018 exercises
Thousands flee fresh clashes in northern Myanmar
Trump says he'll meet North Korea's Kim within '3-4 weeks'
Trump ready for hard bargaining with North Korea: 'We will not be played'
Kim Jong Un 'ready' to work with US on North Korea's denuclearization
North Korea's Kim to invite U.S. experts for nuclear site shutdown as Trump presses for full denuclearization
North Korea says it will close nuclear test site in May, unify time zone
Here's the Odd Reason North Korea Is Shutting Down Its Nuclear Testing Site: "Tired Mountain Syndrome"
Russia's floating nuclear plant heads out to sea
'Their Country Is Being Invaded': Exodus of Venezuelans Overwhelms Northern Brazil
Trump threatens govt. shutdown in Sept if no funding for wall
Trump roasted at DC media dinner, skips it again
5.2 magnitude earthquake hits near Alaqahdari-ye Kiran wa Munjan, Afghanistan
Sabancaya volcano in Peru erupts to 26,000ft
Fuego volcano in Guatemala erupts to 15,000ft
Reventador volcano in Ecuador erupts to 14,000ft
Semeru volcano in Indonesia erupts to 11,000ft
Sakurajima volcano on Japan erupts to 10,000ft
Nevados De Chillan volcano in Chile erupts to 10,000ft
Unusual eruptions at world's largest active geyser in Yellowstone
The World's Largest Active Geyser in Yellowstone Keeps Going Off, But It Isn't a Sign of Imminent Doom
Army issues waivers to more than 1,000 recruits for bipolar, depression, self-mutilation
University of Texas to Treat Masculinity as a 'Mental Health' Issue
Tracking Bible Prophecy Headlines - 4/28/2018
Israeli consulate in New York locked down for two hours following threat
Trump says he 'may go' to Jerusalem embassy opening
New embassy quarter to be built in Jerusalem, could be called 'Trump Town'
Romanian president urges PM to quit in row over Israel Embassy move
Outgoing Paraguay leader wants to relocate embassy to Jerusalem
The Americas are moving their embassies to Jerusalem. Europe? Not so fast
$280 million expansion at Ben Gurion Airport to meet record number of tourists
UN rights chief decries Israel's excessive use of force in Gaza
IDF says 'hundreds' try to breach Gaza fence; 3 killed, over 300 hurt in clashes
Israeli army releases footage showing 'hundreds' trying to breach Gaza fence
15-year-old Gazan said to die of wound from border clashes
2 Palestinians caught trying to enter Israel with pipe bomb
IDF strikes six Hamas targets in Gaza Strip
Hamas naval post in Gaza port said hit by Israeli strike
Israel's defense minister says an Iranian military base in Syria won't be allowed
Ahead of Netanyahu meeting, Pompeo says no Trump decision yet on Iran deal
Liberman to Mattis: Iran is 'greatest threat' in Middle East 'and beyond'
Merkel, at White House, says Iran deal 'not sufficient' to curb nuclear program
Trump says 'you can bank on' no Iran nukes
US's Pompeo presses Turkey on S-400 missiles purchase from Russia
Russia, Turkey, Iran to hold Syria talks
Syria regime bombardment kills 17 civilians in south Damascus
Islamic State releases video showing execution of Iraq 'election advocators'
IS web media targeted in EU-led attack
Saudi air defense forces destroy Houthi ballistic missile targeting Najran
Trump urges NATO allies to spend more on defense
Trump rebrands diplomatic norms as global events spin on his axis
North, South Korea commit to denuclearization in historic summit
Minister: Korean pledge for denuclearization will help revamp Iran deal
Trump declares in tweet: 'KOREAN WAR TO END'
South Korean president credits Trump with bringing North Korea to the table
Russia ready to facilitate cooperation between North, South Korea
Humanity's greatest challenge to save the world from catastrophic asteroid impacts
5.0 magnitude earthquake hits near Taron, Papua New Guinea
Sabancaya volcano in Peru erupts to 27,000ft
Popocateptl volcano in Mexico erupts to 21,000ft
Karymsky volcano on Kamchatka, Russia erupts to 18,000ft
Reventador volcano in Ecuador erupts to 15,000ft
Fuego volcano in Guatemala erupts to 14,000ft
Sakurajima volcano on Japan erupts to 12,000ft
Bill Gates Warns 30 Million People Could Die From Flu Pandemic if We Don't Get It Together
Golden State Killer suspect's arrest raising privacy concerns due to use of genealogy DNA testing site
Took an ancestry DNA test? You might be a 'genetic informant' unleashing secrets about your relatives
Newt Gingrich: Alfie Evans is condemned to die at 23 months because of Britain's scary secular state
A British Toddler's Socialized Medicine 'Death Sentence' Sends Shockwaves Around The World
Farage Slams UK Decision on Baby Alfie Treatment: 'The State Should Not Own Our Kids'
Alfie Evans' parents 'heartbroken' as toddler dies in hospital five days after life support machine switched off
How Facebook's fake news cure made the Alfie Evans story go viral
Nine schoolchildren stabbed to death in northern China
Tracking Bible Prophecy Headlines - 4/27/2018
Israel at UN: Iran has more than 80,000 fighters in Syria
Liberman: 'If Tel Aviv attacked - we will strike Tehran'
Mattis, receiving Liberman, warns of 'likely' conflict between Israel and Iran
Recent Iranian shipments to Syria concern US intelligence
Iran's Khamenei urges Muslim nations to unite against U.S.: state TV
Trump: Iran messed with Obama, they don't mess with me
Trump: If Iran Threatens America, They 'Will Pay a Price Like Few Countries Have Ever Paid'
Pompeo said set to visit Israel next week during first trip as top US diplomat
Mike Pompeo confirmed as secretary of state; Senate OKs Germany ambassador
Haley: Hamas using 'children as cannon fodder' in Gaza
'EU lets Hezbollah bring rockets to aim at Israel'
Russia says its witnesses discredit alleged chemical attack in Syria
Russia slammed for trying to refute Syria chemical weapons attack
UK envoy: Russian briefing at OPCW chemical arms body is stunt
Macron calls for global cooperation to combat terror financing
Nigerian Mass Becomes a Massacre: Herdsmen Kill 18 Worshipers, Adding to Hundreds of Victims
Parents of late US Jewish student sue North Korea for 'brutal torture, murder'
Kim Jong Un walks into South Korea to shake hands with Moon Jae-in
Kim Jong Un says Koreas on "starting line" of a new history
N.Korea's Kim, S.Korea's Moon plant tree for peace at border
The Moon-Kim summit is historic, but denuclearization wins aren't guaranteed
Trump says N. Korea has made nuclear concessions before talks
Giuliani: I've never seen a case with as much evidence as the one against Clinton
Trump says Comey 'guilty of crimes,' warns DOJ he won't 'stay away' forever
Amazon's operating income nearly hit $2 billion in Q1 - almost double what Wall Street expected
Walmart is taking a direct shot at Amazon and making checkout lanes obsolete
800,000 people are about to flee New York and California because of taxes, say economists
UC Berkeley must face lawsuit alleging bias against conservative speakers
AI Candidate Promising 'Fair and Balanced' Reign Attracts Thousands of Votes in Tokyo Mayoral Election
Facial recognition may be coming to a police body camera near you
Schools are removing analogue clocks from exam halls as teenagers 'cannot tell the time'
5.4 magnitude earthquake hits near Abepura, Indonesia
5.0 magnitude earthquake hits near Bouvet Island, Bouvet Island
5.0 magnitude earthquake hits near San Antonio de los Cobres, Argentina
5.0 magnitude earthquake hits near Sukadana, Indonesia
Sabancaya volcano in Peru erupts to 27,000ft
Popocateptl volcano in Mexico erupts to 21,000ft
Reventador volvano in Ecuador erupts to 17,000ft
Fuego volcano in Guatemala erupts to 15,000ft
Turrialba volcano in Costa Rica erupts to 12,000ft
Sakurajima volcano on Japan erupts to 11,000ft
Vanuatu to 11,000 Residents in Path of Erupting Volcano: Get Out Now
Tropical Storm Fakir turns deadly after unleashing destructive winds, mudslides on La Reunion
49 Inches Of Rain Recently Fell In One Day Over Hawaii - Is That A Record?
Kenya dams 'a flood risk' after heavy rains
Nine Teenagers Killed, One Still Missing, After Flash Floods Hit Israel's South
Two Palestinian Children Drown as Rains Flood West Bank and Israel
Heavy rains, landslides kill 18 in Rwanda: government
Emergency alerts loom as drought takes hold in war-torn Afghanistan
The True Cost of the Chernobyl Disaster Has Been Greater Than It Seems
Rabbis ask Kansas senator not to compare Holocaust, abortion
More children being diagnosed with autism spectrum disorder in recent years
Pig Brains Can Be Kept Alive Outside the Body. Human Brains Might Be Next.
Authorities used DNA, genealogy website, to track down 'Golden State Killer' suspect decades after crimes
Bill Cosby guilty in sexual-assault trial, lashes out at DA
Cosby conviction sends a clear message: #Timesup on sexual assault
Thousands Protest in Spain After Five Men Escape Gang Rape Convictions
Only Slim Majority of Americans Believe in God of Bible, Numbers Decline Among Gen X, Millennials
Most US Jews believe in God, but don't think God judges them
Tracking Bible Prophecy Headlines - 4/26/2018
Friedman said seeking to call West Bank 'Judea and Samaria' in statements
Germany refuses to call Jerusalem Israel's capital
Czech president announces 3-stage plan to move embassy to Jerusalem – eventually
Top Hamas Official Warns: Gaza Border Protests Will Continue After May 15
Ramadan 2018: May 15 - June 14
Former Head of IDF Intelligence: This Will Be Israel's Most Dangerous May Since 1967
Iranian official: 'Retaliation for Israeli strike in Syria inevitable'
Macron tells Congress Iran will 'never possess' nuclear weapons
Macron believes Trump will 'get rid' of Iran deal to please his base
Macron to Congress: Have a plan in place to replace the Iran deal
Iranian President Insults Trump, Says 'Tradesman' Is Unqualified for International Diplomacy
U.S. forces in Syria aim for low profile, and high-powered results
'Adversaries' jamming Air Force gunships in Syria, Special Ops general says
UN-EU conference falls $5bn short of Syrian aid target for 2018
Turkish court sentences journalists to years in prison for 'terrorism' charges
Isis trying to foment a wave of migration to Europe, says UN official
Malaysian hit said part of broad Mossad op against Hamas global training efforts
Report: Hamas engineer killed in Malaysia was involved with N. Korea arms deals
Geologists say North Korea's nuclear test site has collapsed
North Korean Nuclear Test Site Has Collapsed, Explaining Kim's "Suspension" Of Further Tests
Collapse of North Korea nuclear site threatens fallout: report
Kim Jong Un will walk across border for summit with South Korean president
Scientist in Facebook data scandal says he's being scapegoated - data 'has been mined left and right by thousands of others'
5.1 magnitude earthquake hits near Amahai, Indonesia
5.0 magnitude earthquake hits near Ovalle, Chile
Oklahoma Suffers Its 2,724th Earthquake Since 2010
Sabancaya volcano in Peru erupts to 26,000ft
Popocateptl volcano in Mexico erupts to 21,000ft
Reventador volcano in Ecuador erupts to 16,000ft
Fuego volcano in Guatemala erupts to 15,000ft
Sakurajima volcano on Japan erupts to 11,000ft
New exotic tick species has invaded the U.S. possibly carrying new diseases, officials warn
Transgender inmate sues to practice witchcraft at notorious all-male N.C. prison
Bavarian leader orders Christian crosses on all state buildings - sparks outcry after saying cross is a cultural rather than religious symbol
Tracking Bible Prophecy Headlines - 4/25/2018
Trump Middle East Envoy: We Remain 'Deeply Committed' to Achieving Israeli-Palestinian Peace Deal
Trump's Mideast envoy: Peace not possible when Palestinians celebrate violence
Jason Greenblatt says Hamas uses Gaza protests 'as cover to attack Israeli troops'
After U.S. Cuts UN Aid to Gaza, $200 Million Needed in Emergency Food
Algeria sentences to death, imprisonment alleged spies for Isreal
Rabbis push back against warning not to wear kippas in Germany, urge action
'People Are Very, Very Nervous': Community Leaders In Brooklyn Warn Of Increased Bias Attacks Against Jews
ZOA says Parkland survivor's use of Never Again in book title 'trivializes the Holocaust'
House passes bill to help Holocaust survivors obtain restitution, seized assets
20 civilians killed in 'Palestinian refugee camp' in Syria
Putin's nuclear 'doomsday machine' could trigger 300-foot tsunamis -- but the worst effects might come from the fallout
Russia says expects to sign deal with India on S-400 missiles sale
Analysis: Everyone's Talking About Russia's S-300. Why Now, and Why Should Israel Be Worried?
We May Hit Russian Systems in Syria, Israel Says After Threats of 'Catastrophic Consequences'
Lieberman: If Syria uses Russian air defense missiles against us, we'll retaliate
US intel: Arms shipments from Iran into Syria may be used against Israel
Top Iranian official: We'll 'choose time and place' to strike back at Israel
Iranian official: Punishing 'Zionists' is inevitable
Israeli minister Lieberman heads to US to discuss Iran 'expansion'
Iran's navy commander threatens to sink US ships
Iran pushes app with 'Death to America' emoji
Trump: Iran can't be allowed to develop nuclear weapons
Macron: France, US wish to work on 'new nuclear deal' with Iran
Trump: Agreement with France on Iran nuclear deal could come 'fairly quickly'
Trump threatens 'big problems' for Iran
Trump warns Iran against restarting nuclear program, calls deal 'insane'
Iran warns Trump to remain in nuclear deal or 'face severe consequences'
Zarif: If US exits nuclear deal, Iran likely will too
Russia and China seek international support for Iran nuclear deal
Oil hits $75 as Iran sanction fears mount
Trump: US seeks to leave 'strong and lasting footprint' in Syria
Russia's Lavrov Says U.S. Has No Intention to Leave Syria Despite What Trump Says
UN, EU call for return to Syria peace talks
Saudi FM Jubeir: Qatar has to pay for US presence in Syria
Syrian troops target ISIS tunnels, trenches in Damascus
Human Rights Watch: Egypt fight against ISIS threatens humanitarian crisis
China fears Kim is moving out of its orbit as South Korea, US talks loom
Trump praises North Korea's Kim as 'very open,' 'honorable'
Markets fall sharply as tech, industrial stocks pull Dow down as much as 600 points
Colombia's Migrant Crisis Worsens With Venezuela Nearing 'Implosion'
5.5 magnitude earthquake hits near Nemuro, Japan
5.5 magnitude earthquake hits South of the Fiji Islands
5.3 magnitude earthquake hits near Bristol Island, South Sandwich Islands
5.3 magnitude earthquake hits near Olonkinbyen, Svalbard and Jan Mayen
5.1 magnitude earthquake hits near Pyu, Burma
5.0 magnitude earthquake hits near Hihifo, Tonga
Quake in southeast Turkey injures 39
Fuego volcano in Guatemala erupts to 15,000ft
Reventador volcano in Ecuador erupts to 14,000ft
Sakurajima volcano on Japan erupts to 10,000ft
Scientists Are Looking Into Gene Editing As A Way Of Saving The World's Corals
Who is Alfie Evans? Terminally Ill Toddler's Parents Lose Life Support Battle
Tracking Bible Prophecy Headlines - 4/24/2018
US envoy says Jerusalem under Israel is 'model for coexistence in the world'
Twitter suspends MK who said Palestinian teen 'deserved a bullet' in the kneecap
Israel Security Forces Arrest Hamas Cell in Samaria
Nasrallah: assassination of Hamas engineer a 'Zionist crime'
Killing of engineer a possible blow to Malaysian terror hotbed
Israeli intelligence company mining Facebook for counterterrorism data
Israel strikes Syrian army position after mortar shell hits Golan
Commander of US troops in Syria makes unannounced first visit to Israel
Trump's Grand Strategy: Get the United States out of the Middle East, Now
Report: Israel asked Moscow not to give Syria advanced missiles
Russia to move air defenses to Syria 'soon,' warns Israel against attack
Syria: western nations may seek to bypass Russian veto at UN
Syrian army targets south Damascus insurgent enclave
Syrian regime drops leaflets warning Homs, Hama residents of imminent strike
Global donors to seek more than $6 billion for Syrian aid
Russia's New Energy Gamble in the Middle East
Russia, China vow to block any US attempt to 'sabotage' nuke deal with Iran
Nuclear test ban monitor says he sees hope of Iran joining treaty
France's Macron visits Trump as Iran nuclear deal hangs in balance
Iran says 'either all or nothing' on nuclear deal
Netanyahu vows to prevent Tehran getting nukes as Iran deadline nears
Iran Says It's Ready to Attack Israel at Any Moment
Iran bans cryptocurrencies as Rial hits all-time low
Iran, China Seek to Loosen Dollar's Grip on Global Markets
China conducts live fire combat drills in East China Sea
Saudi Arabia Says It Intercepted Missiles Fired at Major Oil Facility by Houthis
Saudi-led Airstrikes Kill at Least 20 at Yemen Wedding
Yemen war: Houthi political leader Saleh al-Sammad 'killed in air raid'
Egypt's Rice Farmers Brace for Crisis as Ethiopia Prepares Nile Mega-dam
Egypt's New Internet Law Blocks Sites Over 'National Security Concern'
Nicaragua riots: Relatives of US embassy staff told to leave
New U.S. Drone Base in Niger Ramps Up War Against Extremism in Africa
Serzh Sargsyan: Armenian PM resigns after days of protests
'Kippah march' to be held in Berlin to fight ant-Semitism
French Muslims blast anti-Semitism letter as attack on Islam
NYPD On The Hunt After Orthodox Jewish Man Attacked In Brooklyn
UAE minister: Qatar's 'terrorist wedding' undermined dozens of Doha's PR efforts
Carnage in Toronto: Van mows down pedestrians, killing at least 10
Canada police say deadly ramming 'deliberate' but refrain from calling it terror
Toronto: Bodies and debris scattered over mile-long strip
Waffle House shooter arrested, after cops say he stole BMW days before deadly rampage
Colombia's Migrant Crisis Worsens With Venezuela Nearing 'Implosion'
WikiLeaks To Countersue Democrats; "Discovery Is Going To Be Amazing Fun"
UK government moving forward as one on Brexit plans
How Looming Privacy Regulations May Strengthen Facebook and Google
Media Declares 'End of Internet as We Know It' after Net-Neutrality Repeal
YouTube says computers helped it pull down millions of objectionable videos in three months
5.6 magnitude earthquake hits near Jiquilillo, Nicaragua
5.2 magnitude earthquake hits near Samsat, Turkey
5.2 magnitude earthquake hits near Neira, Colombia
5.2 magnitude earthquake hits near Mawlaik, Burma
5.2 magnitude earthquake hits the Southern East Pacific Rise
Sabancaya volcano in Peru erupts to 27,000ft
Popocateptl volcano in Mexico erupts to 22,000ft
Klyuchevskoy volcano on Kamchatka, Russia erupts to 18,000ft
Fuego volcano in Guatemala erupts to 16,000ft
Langila volcano Papua New Guinea erupts to 13,000ft
Tropical Cyclone Fakir forming near Madagascar
Exceptional Drought in Parts of Seven States in Southwest
Tracking Bible Prophecy Headlines - 4/23/2018
Steven Mnuchin set to lead 250 strong US delegation at Jerusalem embassy opening
Ivanka Trump, Jared Kushner Expected to Attend Jerusalem Embassy Opening, Officials Say
Trump reportedly asked Netanyahu if he actually cares about peace
Hamas man reported killed, 3 injured in Gaza explosion
3 wounded after IDF opens fire on infiltrators from Gaza
Hamas fighter reported killed in Gaza tunnel collapse
Hamas accuses Fatah of 'exploiting' death of Gaza teen killed by IDF fire
Shin Bet: Sharp rise in settler youth 'price tag' attacks against Palestinians
Congress members call on US Army to buy Iron Dome
North Carolina city bans any training with Israel police or IDF
Is social-media maneuvering against pro-Israel and conservative sites?
Poland: We will always support 'Palestinian rights'
Kosher Bacon Attempts to Break One of Israel's Greatest Taboos
Shaked vows to help Ethiopian Jews move to Israel
With Jews Largely Gone From Iraq, Memories Survive in Israel
Steinitz: Assad will pay the price if Israel is attacked from Syria
Russian officials said to warn of 'catastrophic' result if Israel strikes S-300s
Satellite photos show precision of raid on Iranian military facility in Syria
Netanyahu Fires Back at Iran's FM: 'Huge Gap Between His Moderate Words and Revolutionary Guards' Actions'
PM says Zarif's 'moderate' talk belied by the fact of Iran's military aggression
Israel pulls fighter jets from drill in Alaska amid tensions with Iran
Israel hints it could hit Iran's "air force" in Syria
Israel celebrates but is war with Iran looming?
Iran Doesn't Seek War With Israel Despite Its Illegal Actions
Russia to Israel: We will not refrain from arming Syria
Russia, China to obstruct US attempt to sabotage Iran nuclear deal
Conflict Between Iran and Israel Will Rest on Fate of the Nuclear Deal
Merkel to Israel TV: Imperfect Iran deal better than no deal
France's President Says He Has No 'Plan B' for Iran Nuclear Deal
Iran nuclear deal: Macron urges Trump to stick with 2015 accord
Macron to meet Trump in Washington with Iran deal's fate on the line
Iran's Top Diplomat Says 'All Options Are On The Table' If U.S. Pulls Out Of Nuclear Deal
Despite delay, experts say any evidence in suspected Syria chemical attack likely remains
UN Security Council seeks to heal Syria divisions in Sweden
ISIS Kabul Bombing Death Toll Rises to 57, at Least 119 Wounded
Iraq Claims Airstrike on Syria Killed 36 ISIS Militants
It's Illegal, It's a War Crime: Chicago Protesters Against U.S.'s Strikes in Syria
Approaching Elections, Turkey's Erdogan Gives a Master Class in Dictatorship
Saudis down new missile from Yemen rebels: state media
Afghanistan: Kabul voter centre suicide attack kills 57
Watchdog warns of humanitarian crisis in Egypt's Sinai
Nicaragua cancels social security changes after unrest kills 26
At least 11 migrants dead, 263 rescued off Libya coast
Macron's party divided as France debates immigration law
Trump's travel ban faces U.S. Supreme Court showdown
Iran Warns North Korea Against Making Deals With Donald Trump
Trump says N. Korea crisis 'a long way from conclusion'
Korean peace talks pose new challenge for Trump
South Korea says has halted propaganda broadcasts at border with North
North Korea's nuclear pledge adds momentum to South's preparations for summit
China is getting increasingly aggressive with Taiwan - but war would be disastrous for both sides
Corker: Democrats blocking Pompeo nomination to appease base that 'abhors' Trump
Trump campaign mocks DNC's fundraising struggle as 'conspiracy theory'
The richest 1% are on track to control two-thirds of the world's wealth by 2030
The rich are betting they can buy their way to a longer life
Oil Is Fast Approaching $70. Is the Economy Ready for It?
5.6 magnitude earthquake hits near Abepura, Indonesia
5.4 magnitude earthquake hits near Baubau, Indonesia
5.3 magnitude earthquake hits near Abepura, Indonesia
5.2 magnitude earthquake hits near Hihifo, Tonga
5.1 magnitude earthquake hits near Bitung, Indonesia
5.0 magnitude earthquake hits near Visokoi Island, South Georgia and the South Sandwich Islands
5.0 magnitude earthquake hits near Calama, Chile
Sabancaya volcano in Peru erupts to 27,000ft
Popocateptl volcano in Mexico erupts to 20,000ft
Fuego volcano in Guatemala erupts to 15,000ft
Nevados De Chillan volcano in Chile erupts to 12,000ft
Michael Bloomberg to give $4.5 million to cover US climate accord commitment
NY State Health Officials Issue Measles Warning
Health Ministry Warns of Possible Measles Outbreak in Israel
Facing legal threats, Mississippi's last abortion clinic stands defiant
Sharing nude photos of current or ex-partners protected under First Amendment, court rules
Shooting At Tennessee Waffle House Leaves 4 Dead, Naked Suspect Flees Scene
Nashville schools in 'lock-out' mode as manhunt intensifies for Waffle House shooting suspect
Mexico murder rate soars with 7,667 killed in 3 months
The world's oldest person died at 117. She was the last known person born in the 19th century.
Tracking Bible Prophecy Headlines - 4/22/2018
Abbas: We will continue to fight Trump's Jerusalem decision
Hamas Blames Israel for Hit on Palestinian Engineer: The War Has Shifted Abroad
Hamas threatens revenge against Israel for killing of drone and rocket expert
Malaysia carries out autopsy on Hamas man killed in 'Mossad hit'
Bennett: 'Prevent the engineer's burial in Gaza until soldiers' bodies are retrieved'
Security forces arrest 15 alleged Hamas men in West Bank
IDF: Hamas sends teens as 'human shields'
Army said to find slain Gaza teen was trying to damage border fence when shot
EU decries killing of Palestinian teen, calls on Israel to refrain from using live fire against protesters
Liberman hails US decision to drop 'occupied' from West Bank terminology
Iranian generals: Israel 'has nowhere to run'
Iran threatens to 'annihilate' Israel, as Hezbollah boasts of reach of rockets
Nasrallah: 'Resistance has rockets that can hit any location in Israel'
Merkel: 'Refugees bring a new type of antisemitism to Germany'
German minister urges Russia to cooperate in solving Syria crisis
Russia: We told US where in Syria they could not bomb
Russia: OPCW heading to site of alleged chemical attack in Syria's Douma
Rouhani tells Assad: Iran ready to aid in Syria's reconstruction
Iran vows 'expected and unexpected' moves if U.S. exits nuclear deal
Iran threatens to 'vigorously' resume enrichment if US quits nuclear deal
Iran says willing to discuss prisoners if US shows 'respect'
Opposition leader predicts Turkish voters will oust Erdogan
After rare gunfire in Saudi capital, officials say they shot down a toy drone
Suicide bomber strikes in Afghan capital, 12 killed
Russia calls on US, S.Korea to cut military activity after N.Korean move
EU welcomes North Korean move on nuclear tests, urges denuclearization
Germany: North Korea must disclose its nuclear and missile program
White House Sets Aside Skepticism, Backs Funding Increase for World Bank as a counterweight to China

Tracking Bible Prophecy Headlines - 4/21/2018
Tracking Bible Prophecy Headlines - 4/20/2018
Tracking Bible Prophecy Headlines - 4/19/2018
Tracking Bible Prophecy Headlines - 4/18/2018
Tracking Bible Prophecy Headlines - 4/17/2018
Tracking Bible Prophecy Headlines - 4/16/2018
Tracking Bible Prophecy Headlines - 4/15/2018
Israeli ministers speak out against Iranian entrenchment in Syria
Israel fears Trump may see job as done in Syria, leave Israel alone to face Iran
Netanyahu says Israel backs Trump, Assad's efforts to acquire WMDs endanger Syria
Report: Israel warned attack on Syria won't solve larger issue
Iran said to allow Russia to deploy 'strategic aircraft' in its territory
Russian supply of S-300 systems to Syria major threat to IAF
Putin may limit Israel's operations in Syria in retaliation for U.S.-led strikes
At UN Security Council, Russia demands condemnation of 'aggression' in Syria
Russia Condemns 'Treacherous And Insane' U.S. Retaliation Strikes In Syria
UN Security Council rejects Russia resolution on Syria strikes
NATO chief says Russia obstruction forced attack
Germany says will push for new international effort to end war in Syria
Turkey's Erdogan, Russia's Putin agreed to continue efforts for Syria political solution: Turkish presidency
While we were sleeping, Russia, Iran and Turkey made an ominous deal
Macron tells Erdogan he wants to intensify cooperation on Syria
Iran's Khamenei slams 'criminals' Trump, Macron, May over Syria strikes
France urges Russia to join peace push after Syria strike
Thousands in Greece protest Syria missile attack
Syrians circulate 'we love you' Trump memes, hope for U.S. intervention
'I slept through them': Damascus residents react to US-led strikes - I don't know why it is being blown out of proportion; we've been going through war for the past seven years. It's just like any other day.
Not shock and awe: U.K., U.S. and France opt for limited option in Syria
Allies dispute Russian and Syrian claims of shot-down missiles
Pentagon: US-British-French strikes 'successfully hit every target' in Syria
Pence calls Syria mission 'completely accomplished,' tells Russia to get the message
Syria air strikes: Trump hails 'perfect' mission
Theresa May faces anger over Syria raids as Trump declares 'mission accomplished'
UK opposition leader: 'Legal basis for British strikes in Syria debatable'
Warship Ruse and New Stealth Missiles: How the U.S. and Allies Attacked Syria
Trump adviser Bolton coordinated U.S.-led strike in Syria with Israel
Despite strikes, Assad retains chemical capability, Pentagon admits
Nikki Haley: US 'locked and loaded' to strike Syria again if new chemical attack
U.S. official: sarin, chlorine used in Syria chemical weapons attack
Syrian army vows to press war, rebels say strikes not enough
Assad vows to 'crush' his enemies after night of US-led airstrikes
Assad is defiant as U.S.-led strikes in Syria show no sign of threatening his hold on power
Tony Blair: 'Syria has no long-term future if Assad stays in power'
U.S.-led attack can't hide fact the world has abandoned the Syrian people
Trump wanted out of Syria, but is now firmly back in
Trump supporters slam decision to launch strikes against Syria
Prominent Trump Supporters Skeptical, Uncertain, and 'Sick' as Syria Attack Undermines Isolationist Promises
Flashback: Here's A List Of The Times Trump Warned Against Getting Involved In Syria
Maddow: "Perception" Trump Ordered Syria Strikes To "Distract From A Catastrophic Domestic Scandal"
Pentagon Papers whistleblower urges Mattis to protect world from Trump
Trump Lawyer Has Been Under Criminal Probe for Months, Prosecutors Say
10% Of US Facebook Users Deleted Their Accounts Over Data-Privacy Scandal, Survey Shows
This Really Is The Everything Bubble: Even Subprime Mortgage Bonds Are Back
5.3 magnitude earthquake hits near Santa Cruz das Flores, Portugal
5.1 magnitude earthquake hits near Lagoa, Portugal
5.1 magnitude earthquake hits near Iwo Jima, Japan
Sabancaya volcano in Peru erupts to 27,000ft
Popocateptl volcano in Mexico erupts to 22,000ft
Fuego volcano in Guatemala erupts to 16,000ft
Reventador volcano in Ecuador erupts to 16,000ft
Langila volcano in Papua New Guinea erupts to 12,000ft
Sinabung volcano in Indonesia erupts to 12,000ft
'Historic' blizzard slams into Minnesota; 15 inches possible
Blizzard halts travel in north-central US as snow totals exceed a foot
Ticks Emerging Unfazed Following Extremely Snowy Winter
In 'protest suicide,' lawyer famed for gay rights cases burns himself to death in New York
'I am gay' protests as China bans 'homosexual' content on Weibo
Tracking Bible Prophecy Headlines - 4/14/2018
UNESCO shelves 'anti-Israel' resolutions for six months after quiet diplomacy
Rare Israeli-Palestinian compromise at UNESCO brings hope
Israel 'more than happy' after compromise on UNESCO resolution
Dr. Erekat Tells Foreign Diplomats Trump Envoy Greenblatt Has Turned Into Israel's Spokesman
Fierce clashes continue at Gaza-Israel border fence
IDF: Gazans hurl explosives, firebombs, burn Israeli flags, try to damage fence
Protesters set off explosive, try to fly kite bomb over border
Liberman: Gaza riots shrinking thanks to Israel's 'determination'
Israeli NGO sends 8 doctors into Gaza to treat protesters hurt in border clashes
One Palestinian killed and hundreds injured in Gaza protests
Iraqi ex-minister calls to decapitate anyone flying Israeli flag
Holocaust Denial on PA TV: The Jews Colluded With Hitler in the 'False Holocaust'
IDF says Iranian drone downed in February was on mission to attack Israel
Iranian drone shot down in northern Israel in February was armed with explosives
Israel Threatens to Topple Syrian Regime if Iran Makes Any Foolish Moves
Iran official threatens to destroy Israel if it continues 'childish game'
Hezbollah chief: Israel made 'stupid, historic mistake' with Syria strike, entered into direct conflict with Iran
Nasrallah says Syria base strike puts Israel in 'direct confrontation' with Iran
Attack drone revelation shows grave, immediate, adjacent threat to Israel: Iran
Hezbollah: No war unless 'Trump and Netanyahu completely lose their minds'
Hezbollah to Trump: Your tweets do not scare us
Trump is teetering – and tweeting - on a high wire with Syria crisis
Russia deputy PM says international relations should not depend on one person's mood
Putin asks Netanyahu to avoid destabilizing steps in Syria
RAF base in Cyprus prepares for potential strike on Syria
Armada of US warships steaming toward Middle East
The Biggest U.S. Navy Force Since Iraq Invasion May Be Sailing Toward Syria
U.N. chief urges countries act responsibly over Syria
US, Britain and France launch joint strikes on Syria's chemical weapons arsenal
Amateur footage shows missiles falling over Damascus as airstrikes begin
Syrian state TV appears to show aftermath of airstrikes
Syria says Western attack is 'doomed to fail'
Syria strikes: Democrats demand congressional approval for further military action
Limited US action suggests conflict unlikely to escalate
Syria, Russia say over 100 missiles fired, many intercepted
Russian Military Says Syria Downed 71 Out of 103 Missiles
Allies dispute Russian and Syrian claims of shot down missiles
Full text of Trump's address regarding airstrikes in Syria
With Syria strike, Macron and May order first major military operations
May says Syria strikes send 'clear message' on chemical weapons
Syria latest: Theresa May calls strikes 'right and legal'
Britain says missile strikes had significant impact on Syria's capability
Germany's Merkel backs air strikes on Syria as 'necessary and appropriate'
Macron says Syria crossed France's 'red line,' 'military to act upon request'
Israel says US strikes on Syria are 'appropriate,' issues further warnings
Israeli minister: Syria strikes an 'important signal' to Iran and Hezbollah
Assad vows to 'crush terrorism' after Western attack
Jordan calls for political solution in Syria, Iraq fears terrorism expansion
Iraq calls on Arab summit to 'take clear position' on Syrian crisis
Turkey welcomes US-led strikes targeting Assad regime in Syria
Russia Calls Syria Strikes 'Danger To World Peace' While U.S. Allies Praise Attack
Syria, Iran and Hezbollah slam 'barbaric' strikes on chemical sites
Iran's Rouhani says Syria strike to lead to more destruction
Bill Maher's 'Operation Desert Stormy' Quip Leads Skepticism About Trump's Syria Strikes
Syrians gather in capital in defiance after airstrikes
Mattis: Time for 'civilized nations' to unite to end Syria civil war
UN chief warns against war as world probes Syria gas attack
Guterres: Situation in the Middle East threatens global security
NATO chief 'supports' Syria strikes
UN chief Guterres calls for restraint after strikes on Syria
Syria crisis has brought cold war back with a vengeance - UN
Putin slams Western 'aggression' in Syria, to call emergency UN meeting
Iran: US, allies responsible for regional fallout of Syria raids
Russia and Iran Warn After U.S. Strikes in Syria: There Will Be 'Consequences'
Russia may consider supplying S-300 missile systems to Syria
France UN envoy says Syria has reached 'point of no return'
Putin warns Macron against 'dangerous' Syria actions
Germany vows to keep pressure on Russia over Syria
US envoy to UN says Syria used chemical weapons 50 times
Weapons inspectors plan to head to Syria's Douma on Saturday
France says analysis of open sources, intelligence proved Syria gas attack
US says it has proof Syria carried out Douma gas attack
Nikki Haley Blasts Russia and Syria on Chemical Attacks: 'We Definitely Have Enough Proof'
The Pentagon's 'large body' of evidence that steered Trump to Syria strikes
Mattis expects Russia 'disinformation campaign' on Syria strikes
Russia: Syria chemical attack 'fabrication' by foreign power
Russia says alleged gas attack in Syria staged by UK
Russian claims that UK staged Syria gas attack 'a blatant lie'
Syria crisis: UK calls Russia's Douma chemical attack claim 'ludicrous'
Jeremy Corbyn calls for UK to lead UN push to defuse Syria crisis
Russian embassy says concerned by UK decision to 'take action' on Syria
25 dead in attack at Iraq funeral of anti-ISIS fighters
Egypt army says 27 jihadists killed in Sinai operation
Egypt extends its state of emergency for 3 months
Saudi Arabia demands UN to hold Iran responsible for Houthi missile attacks
Oil prices could rally to $100 a barrel if Middle East tensions 'really kick off,' analyst says
'Allah hu Akbar' Shouting Woman Threatens to Blow Herself up at Cannes Festival
Are tourists at risk? Cancun murders spike as drug cartels wage a bloody turf war
14 people killed in 36 hours in Cancun near tourist destinations
House members blast anti-Semitic attacks on Parkland school shooting survivors
South Carolina set to become first state to define anti-Semitism by law
Trump calls for prosecuting 'untruthful slime ball' ex-FBI chief Comey
Trump lawyer fights to shield items seized in FBI raid
Real or 'fake news'? Either way, allegations of lewd tape pose challenge for Trump
Russian court rules to block Telegram messaging app
New hi-tech cameras that detect drivers using their mobile phones without them even knowing and automatically issues fines could soon change everything
Facial recognition tech picks a suspect out of a crowd of 50,000 in China
New DUI policy: Refuse breath test, cop will seek instant warrant for blood test
Are robots people? Europe isn't sure.
5.5 magnitude earthquake hits the Scotia Sea
5.3 magnitude earthquake hits near Nemuro, Japan
5.0 magnitude earthquake hits near Tairua, New Zealand
5.0 magnitude earthquake hits near Kuril'sk, Russia
Sabancaya volcano in Peru erupts to 24,000ft
Reventador volcano in Ecuador erupts to 22,000ft
Fuego volcano in Guatemala erupts to 15,000ft
Tornadoes, blizzard and historic wildfire conditions
Major snowstorm, blizzard to halt travel in north-central US
Avoid Gulf stream disruption at all costs, scientists warn
The new frontier of doping will modify athletes' DNA
Tracking Bible Prophecy Headlines - 4/13/2018
With snipers and tanks, IDF braces for fresh Gaza border clashes
1,297 Palestinians Shot and Wounded by Israeli Soldiers Overwhelming Gaza's Hospitals
Lieberman Sends Message to Gaza on Holocaust Remembrance Day: 'You Will Never Break Us'
Liberman calls on Gazans to live peacefully alongside Israel
Palestinian Authority FM says Arab states will block Israel Security Council bid
Ramallah conference: 'Jerusalem is the capital of Palestine'
Honduran National Congress urges embassy relocation to Jerusalem
Guatemala to move its embassy to Jerusalem on May 16
Leading US House members urge Iceland to back down on circumcision ban
The toxic reality of antisemitism in Europe
US told Israel to resolve row with Poland
Israeli president in Auschwitz: We do not expect justice in Europe
Study shows Americans are forgetting about the Holocaust
4 in 10 millennials don't know 6 million Jews were killed in Holocaust, study shows
US astronaut sends Holocaust remembrance message from space
Striking Photos Show Israelis Standing Still For Holocaust Remembrance Day
Israel-Russia tensions put aside for joint Holocaust Remembrance event
Russia: Israeli Strike in Syria 'Worsened Stability' in the Country
We Vowed 'Never Again.' And Then We Let Assad Make Chemical Weapons
Syria Tensions: Unannounced Air Force flyover terrifies Central Israel in what was later revealed to be rehearsals for Israel's Independence Day celebrations
Israeli diplomatic official: Iran's the one destabilizing Syria
Khamenei's envoy says Iran can destroy Israel
Iranian Official: Iran Will Turn 'Tel Aviv and Haifa Into Dust' if Attacked
US Secretary of State Nominee Pompeo: Iran's Activities Threaten Israel's 'Very Existence'
Pompeo says he 'wants to fix' Iran deal, work with allies if can't be fixed
Iran reiterates support for Syria in face of 'foreign aggression'
Syrian government forces gain full control of eastern Ghouta
Syria war: Fall of Eastern Ghouta pivotal moment for Assad
Syria 'chemical attack': France's President Macron 'has proof'
U.S. officials: Blood samples show nerve agent, chlorine in Syria gas attack
Syria says it will facilitate chemical probe
Inspectors head to site of suspected gas attack in Syria
International military action against Syria awaits Trump decision
Trump considering 8 targets in Syria
Trump weighs Syria options, Russia envoy says he 'cannot exclude' war
Trump puts off Syria strike decision, will talk to allies
Trump meets with national security team as Britain joins U.S., France in planning Syria strike
Trump's tweets run far ahead of US military's readiness to hit Syria
Trump Makes Syria Attack Timeline Even More Confusing - "Could be very soon or not so soon at all!"
Fears of a U.S.-Russia conflict recede as Trump, Moscow and Macron dial back the rhetoric
Syria crisis: US concerned military strike would 'escalate out of control'
Moscow calls on West to 'seriously consider' consequences of Syria threats
Russia warns of 'dangerous' escalation over Syria
Russia's Amb. Nebenzia: 'Our priority to avoid war'
CIA chief confirms U.S. strike killed 'hundreds' of Russian mercenaries in Syria in February
A Syrian man has been trapped in an airport in Malaysia for over a month with nowhere to go
Egypt FM: We stand with Saudi Arabia against anyone threatening its security
Pompeo: 'No reward for North Korea without irreversible denuclearization'
Trump is right: FBI raids against his attorney Michael Cohen threaten everyone's rights
U.S. trade war fears ripple through China's "workshop of the world"
Trump weighs rejoining Trans-Pacific Partnership amid trade dispute with China
Break-up of California moves a step closer as billionaire gets enough signatures to trigger vote
5.3 magnitude earthquake hits near Visokoi Island, South Georgia and the South Sandwich Islands
5.0 magnitude earthquake hits near Porgera, Papua New Guinea
Sabancaya volcano in Peru erupts to 27,000ft
Reventador volcano in Ecuador erupts to 16,000ft
Fuego volcano in Guatemala erupts to 15,000ft
Hurricane names Harvey, Irma, Maria and Nate now 'officially retired'
Report: Drought expands; Oklahoma sees worst conditions
CDC investigating E. coli outbreak now in 7 states
Tracking Bible Prophecy Headlines - 4/12/2018
Abbas says Palestinians won't accept any American peace plan
Source: As Trump Israeli-Palestinian Peace Plan Nears Completion, Rollout Still Unclear
U.S. Embassy Move to Jerusalem Stalled, Despite Government Efforts
White House demands Hamas relinquish control of Gaza
Trump Envoy Greenblatt Decries Gaza's 'Monstrous' Leadership, Calls on Hamas to Relinquish Power
Air force strikes Gaza as rocket sirens ring throughout Israeli towns
Air Force hits Gaza gunmen after they shoot at plane, trigger rocket sirens
Abbas decries 'big conspiracy' facing Palestinian cause
Report: Anti-Semitism Has Led to a 'Corrosion of Jewish Life' in the Diaspora
Report: Anti-Semitism rises, but violence against Jews falls
EU tells Israel it is 'obligated to fight anti-Semitism'
Israel solemnly remembers 6 million victims on Holocaust Remembrance Day
In dig at Poland, Rivlin says no legislation can make Jews forget Holocaust
Israeli envoy to Poland says attempting to nix Holocaust law inadvisable
Amid Syria tensions, IDF chief to visit Poland for Holocaust Remembrance Day
Netanyahu warns Iran on Holocaust Remembrance eve
At Holocaust Remembrance Day ceremony in Israel, Netanyahu warns Iran not to test his country's determination
Netanyahu uses Holocaust event to urge action against Syria, Iran
As tensions with Syria, Iran climb, Netanyahu calls in top defense officials
Iranian media posts photos of Syrian base allegedly bombed by Israel
Senior security officials: If Iran acts against Israel, we'll topple Assad
After airstrike in Syria, an Israeli proxy war with Iran looms
Assad adviser: Syria ready for war with West, Israel will be 'biggest loser'
Israel Caught in U.S.-Russia Rift Over Syria
Putin and Netanyahu warn each other about Iran-related consequences in Syria
Putin asks Netanyahu to avoid destabilizing steps in Syria
Israeli minister: Russia takes us seriously, it has no interest in opposing us
Assad Takes Control of Town Hit by Chemical Attack; Russian Military Police Deployed
Nominee to lead State Dept.: Soft policy on Russia 'over'
Trump signals strikes against Syria, lays into Assad ally Russia
US-Russia tensions build as Moscow hits back at Trump's Twitter threat
Russia Takes Jab at Trump Over Syria: We Don't Do Twitter Diplomacy
Putin says he hopes 'common sense' will prevail after Trump threatens Syria
Russia says tracking U.S. naval movements towards Syria
Photos show Russian navy has left Syria port ahead of possible US strike
Russian TV Mockingly Prepares for War With U.S., Instructing Citizens to Buy Water and Gas Masks
Real-world consequences at stake in Trump's Russian roulette
Turkey's ever-closer ties with Russia leave US lacking key ally on Syria
Trump, Erdogan discuss Syria crisis, agree to stay in close touch
UK's May says Syria chemical weapons can't go unchallenged
Theresa May indicates willingness for military action against Syria
Donald Trump Threatening Syria Seriously Contradicts His Campaign Promises
Trump's Complaints About Obama Giving Away Syria Strategy Look Pretty Silly Now
'Trump Ruined the Element of Surprise on Attack,' Syrian Opposition Leader Says
Trump says US-Russia relations worse than ever, offers economic help
Experts: Are we heading for a third world war?
UN chief says Security Council must prevent Syria 'spiraling out of control'
Oil markets tense on Middle East crisis, U.S.-China trade spat
Oil surges 2% to $66.82, hitting 3-year high after Trump says missiles 'will be coming' in Syria
WHO: 500 Douma patients had symptoms consistent with toxic weapons exposure
Syria war: WHO demands access to 'chemical attack site'
Syria attack: nerve agent experts race to smuggle bodies out of Douma
Russia says no trace of chemical attack in Syria
Russia says missiles that Trump promises to send to Syria would destroy evidence of suspected chemical weapons attack
Syria accuses US of using 'lies' to target it
Fox News Host: We Tolerate Saudi Atrocities in Yemen, So Why Not Assad's in Syria?
Saudis Shoot Down Missiles, Drones as Middle East Tensions Flare
Saudi air defense forces intercept missile over Riyadh
Trump praises Qatar's efforts on combating terrorist financing
36 ISIS Suspects Sentenced to Death for Egypt Church Bombings
Military plane crash kills more than 250 in Algeria
German nationalist apologizes for blaming van attack on Muslims
Kim Jong Un 'sincere and genuine' about talks, South Korean minister says
An 8-year-old's rape and murder inflames tensions between Hindus and Muslims in India
California to send Guard troops to Mexico border, but governor says they won't be there to support D.C. policies
House Speaker Paul Ryan's retirement deals another blow to GOP in tough midterm year
Trump Blames 'Bad Blood With Russia' on Russia Investigation
"Firewalls" and "Taint Teams" Do Not Protect Fourth and Sixth Amendment Rights
Did Fake News On Facebook Help Elect Trump? Here's What We Know
Breitbart Declares War on Wikipedia as Encyclopedia Gets Drafted Into Facebook's 'Fake News' Battle
In Facebook Hearings, Lawmakers Ramp Up Talk of Regulation
Republican lawmakers keep grilling Mark Zuckerberg about 'censoring' two conservative vloggers
Crime-predicting A.I. isn't science fiction. It's about to roll out in India
These Robots Are Learning to Conduct Their Own Science Experiments
Conspiracy theorists claim end of world is coming April 23 when Nibiru appears
5.5 magnitude earthquake hits near San Francisco del Mar, Mexico
5.1 magnitude earthquake hits near Iwanai, Japan
Sabancaya volcano in Peru erupts to 27,000ft
Reventador volcano in Ecuador erupts to 15,000ft
Aoba volcano on Vanuatu erupts to 15,000ft
Sinabung volcano in Indonesia erupts to 10,000ft
In opioid epidemic, some cities strain to afford OD antidote
Chinese baby born four years after parents' death
Trump signs measure aimed at curbing online sex trafficking
Pope admits he made 'grave errors' in Chile sex abuse scandal
Tracking Bible Prophecy Headlines - 4/11/2018
Palestinians set off bomb against IDF vehicle in Gaza; army retaliates
Amid Heightened Gaza Border Tensions, Hamas Reportedly Training Fighters to Kidnap IDF Soldiers
Reform movement head calls on Israel to prevent harm to Gaza protesters
Fatah: Hamas using Gaza protests to score political points
Traditional antisemitism is back, global study finds
Yad Vashem announces survivors to light Holocaust Remembrance Day torches
Liberal Jewish groups join opposition to Trump appointees John Bolton and Mike Pompeo
Franklin Graham, Religious Freedom Advocates Urge Senate to Confirm Pompeo as Sec. of State
Tehran, Jerusalem trade threats over attack in Syria
No more a shadow war: Confrontation between Israel and Iran intensifies
Liberman: We cannot allow an Iranian 'chokehold' in Syria
Israel TV: Monday's strike on Syria targeted air base Iran was building
Israeli military on high alert amid Iran threats to avenge Syria strike
Iranian death toll in Syria strike attributed to Israel rises to 7, including top drone commander
Moscow calls for meeting with Israeli ambassador after T4 Airbase strike
Moscow censures Israel's condemnation of 'fake' chemical gas attack - As bilateral tensions mount, Russian embassy slams Israel's 'hasty conclusion' that Assad regime was behind deadly Douma raid
Certain UNSC members lying to create pretext for aggression on Syria: Damascus
Tucker Carlson: U.S. Bombing Syria Could Lead to Genocide of Christians - called into question whether or not Assad was responsible for the chemical attack, claiming it was not in his interest
Conflict displaces almost 700,000 Syrians in deadly first months of 2018
Syria chemical attack shows the world cannot stop another Holocaust, Yad Vashem official says
Yad Vashem: Syria shows mechanisms developed after Holocaust to prevent crimes against humanity are failing
Yad Vashem Calls for International Action in Syria After Deadly Chemical Attack
Divided UN falters in response to alleged Syria chemical attack
You'll Never Guess Who's Heading the UN's Conference on Disarmament - Syria - They have experience using the chemical weapons they'll now be in charge of banning
Saudi envoy to US: Syria chemical attack is continuation of Assad, Iran crimes
Chemical weapons watchdog to send team to Syria
Erdogan vows perpetrators of Syria massacre will pay 'heavy price'
Will Macron enforce his 'red line' over Syria chemical attack?
May is in dangerous territory. This must be about Syrian lives, not Britain's status
Theresa May to chair security meeting over Syrian gas attack
Mohammed bin Salman: Saudi Arabia could take part in military response in Syria
Trump and allies mull possible joint response in Syria
US readies response to Syria attacks after UN clash with Russia
Trump cancels South America trip in sign Syria military strike imminent
Syrian troops on alert amid fear of US strike after gas attack
French report: Syrians evacuating military bases
Netanyahu reportedly expects Trump to launch attack on Syria
Prepared for a conflict with Russia, Israel is pushing Trump to take action in Syria
Israel has misjudged Russia in Syria. The consequences could be grave
Eurocontrol cautions airlines about possible air strikes into Syria in next 72 hours
Syrian troops on alert amid fear of US strike after gas attack
Russian envoy to Lebanon: Any U.S. missiles fired at Syria will be shot down
Syria chemical attack: US and Russia fail to reach UN agreement as tensions rise
Russia vetoes US proposal for independent probe into alleged chemical attacks in Syria
How Russian Military Support Is Secretly Airlifted to Syria's Assad
Syria 'chemical attack': Russia warns US against military action
As Trump considers military action on Syria, Pentagon worries it could put Russian soldiers in the crosshairs
Senior Russian lawmaker: U.S. strike on Syria could trigger direct military clash with Russia
Russia, fearing retaliation, jamming U.S. drones in Syria, officials say
China Military Tells Russia 'We've Come to Support You' Against U.S.
Facing trade war with U.S., China's Xi renews vow to open markets, import more
Zuckerberg says he's unaware of Facebook pushback for liberal groups after conservative targeting
Zuckerberg apologizes, promises reform as senators grill him over Facebook's failings
Hardly 'friends': Zuckerberg fends off senators on privacy
Facebook introduces new 'Data Abuse Program' that pays to find apps misusing data
Zuckerberg: Facebook will predict hate speech content within the next decade
Zuckerberg Struggles to Answer Sasse's Plea to Define Hate Speech; 'This Is a Really Hard Question'
Zuckerberg deflects senators' Facebook questions, and gets $3 billion for the effort
Dubai to launch digital vehicle number plates
6.2 magnitude earthquake hits near Ovalle, Chile
Sabancaya volcano in Peru erupts to 25,000ft
Popocateptl volcano in Mexico erupts to 21,000ft
Fuego volcano in Guatemala erupts to 16,000ft
Reventador volcano in Ecuador erupts to 16,000ft
Aoba volcano on Vanuatu erupts to 16,000ft
Turrialba volcano in Costa Rica erupts to 14,000ft
Agung volcano in Indonesia erupts to 12,000ft
Los Angeles painting city streets white in bid to combat climate change
Dozens of dead geese plunge from the sky into an Idaho parking lot in 'bizarre' case
FDA warns azithromycin "Z-pack" antibiotics could lead to deadly heart rhythms for some
Weinstein sexual assault prosecution would be 'the case of the century' - so stakes high for DA
Tracking Bible Prophecy Headlines - 4/10/2018
Amid controversy, Honduran president backs out of Independence Day event
East Jerusalem Is the Double-edged Sword of Israel's Capital
Arab citizens back Israel, slam Hamas over Gaza border protests
Hamas vows Gaza protests to last until Palestinians 'return to all of Palestine'
IDF probes video of troops cheering as sniper shoots Palestinian near Gaza fence
As Fatah-Hamas feud deepens, PA withholds salaries from workers in Gaza
PA lifts 'disguise' on 'martyr' payments, defying Taylor Force Act
Netanyahu meets families of IDF soldiers whose remains are held by Hamas
Russia slams Israel's use of 'indiscriminate and unacceptable' force against Palestinians
Syria and Russia accuse Israel of missile attack on Assad airbase
Russia outs Israel, says two Israeli fighter jets struck Iranian base in Syria
Tehran accuses Israel of strike that killed 4 Iranians in Syria
14 said killed in attack on Syrian facility previously targeted by Israel
US said to confirm Israel hit Syria base, as Russia complains it was not warned
Israel has launched countless strikes in Syria. What's new is Russia's response
Syria: Israel's attack not possible without US support
After Syria strike, Netanyahu says Israel will hit all those who seek to harm it
Analysis: Strike in Syria shows Netanyahu follows through on threats
Syria airstrike attributed to Israel was attempt to curtail Iranian air power
Target of Syria base strike was likely Iranian drone base
Israeli officials warn against Iran's 'dangerous empowerment' in Syria
Syria strikes spotlight Israel's nightmare: Iran on its border
UN unable assign responsibility for Syria airbase attack
Initial US assessment suggests nerve agent used in Syria attack
2013 Syrian Gas Attack Survivor: Whole World 'Should Be Ashamed'
Israel: Alleged Syrian chemical attack a 'crime against humanity'
Israel's Chief Rabbi Calls for Immediate Action to Stop 'Little Holocaust' in Syria
White supremacists defend Assad, warn Trump: Don't let Israel force you into war with Syria
Why did Assad use chemical weapons? Because he can
Trump Condemns 'Sick' Syria Disaster Yet Slams The Door On Countless Refugees
Trump calls Syria chemical attack 'atrocious,' says U.S. to make 'major decisions' in coming hours
If Trump Bombs Syria, He'll Be Doing It Without Congress' Authorization
Haley urges UN to 'see justice done' in Syria, vows US response
US: Syria doesn't have moral authority to lead UN forum on disarmament
Nikki Haley to UN on Chemical Weapons: 'Only a Monster Does This'
The Latest: UN seeks way to address chemical arms in Syria
Syria 'chemical attack': Russia and US in fierce row at UN
Putin warns against 'provocation and speculation' on Syria chemical attack
Russia says it has warned US of 'grave repercussions' if Syria is attacked
Report: Erdogan and Putin discussed need to halt civilian deaths in Syria's eastern Ghouta
Haley: Russia has blood of Syrian children on its hands
How Putin's Folly Could Lead to a Middle East War - Russia's intervention in Syria has brought the region to the brink of disaster
Kremlin aide: Russia's centuries-long romance with West over
"Toxic Assets": Ruble Crashes, Russian Stocks Plunge Most In 4 Years After US Sanctions
Iran Vows to Halt Currency Slump as Rial Weakens to Record
Iran says chemical attack charges are 'conspiracy' against the Syrian regime
Rohani: Iran's response to U.S. exit from nuclear deal will be 'stronger than imagined'
Iran's President Celebrates Nuclear Tech Day, Warns Trump He Will 'Regret' Ending Deal
Iran Threatens to Restart Nuke Enrichment Program in Matter of Days
Bolton takes the helm on national security at time of tumult
Gulf feud hits new low with proposal to make Qatar an island
New foam armor for tanks can pulverize enemies
Amazing military ATVs armed with laser weapons will blast drones out of the sky
Marines' ultra-powerful heavily-armed mega-drone will devastate enemies of the US
Troops sent by Trump to border will fly drones, gather intel - and clear brush, too
After sweeping win, Hungary's Orban sets sights on Soros
The Liberal Press Rebelled Against Reality - and Lost
Trump furious after FBI seizes documents from his lawyer
Trump slams 'disgraceful' FBI raid of lawyer's office: 'It's an attack on our country'
Trump attorney Cohen is being investigated for possible bank fraud, campaign finance violations
Shock: Facebook Is Tracking You Even If You're Not on Facebook
Police: Online Global Threat Game Shuts Down Schools
Chinese facial recognition company becomes world's most valuable AI start-up
5.1 magnitude earthquake hits near Gisborne, New Zealand
Sabancaya volcano in Peru erupts to 23,000ft
Fuego volcano in Guatemala erupts to 16,000ft
Reventador volcano in Ecuador erupts to 14,000ft
Aoba volcano in Vanuatu erupts to 14,000ft
Turrialba volcano in Costa Rica erupts to 12,500ft
Sakurajima volcano on Japan erupts to 12,000ft
The $66 billion Bayer-Monsanto merger just got a major green light - but farmers are terrified
Marijuana linked to 'unbearable' sickness across US as use grows following legalisation
CDC turns to Google searches, tweets to predict syphilis outbreaks
Warning that sex robots could 'change humanity forever' thanks to 'too easy' sex
After 'no hell' report, Pope gives the devil his due
Tracking Bible Prophecy Headlines - 4/9/2018
Abbas sets conditions for hearing out Trump's anticipated peace plan
Residents of Jerusalem neighborhood petition High Court against US Embassy
Israel and Hamas may both be violating international law at Gaza fence, ICC says
Arab-Israeli lawmaker calls for West Bank Palestinians to join Gaza protests
PA won't be responsible for Gaza if Hamas stays in charge, Abbas warns
Abbas says won't return to Gaza unless Hamas cedes control
Abbas adviser: Hamas is 'sending Gazans to their deaths for good headlines'
Hamas official signals that Israeli boosting of Gaza economy could curb protests
Chief ICC lawyer calls for end to violence along Gaza border
Gaza war crimes may be prosecuted: ICC prosecutor
IDF shoots at 3 Palestinians who breach border fence, flee back to Gaza
IDF: Palestinians who breached fence planted explosives
Israeli jets strike Gaza after Palestinians plant bombs on fence
Amid Gaza unrest, Jeremy Corbyn calls for UK to review arms sales to Israel
Swastika Flag at Gaza March Exposes Underlying Antisemitism of "Palestine"
Senior Iranian cleric: Hezbollah will destroy Haifa and Tel Aviv
Tel Aviv Stock Exchange inks cybersecurity deal with Kazakhstan counterpart
Iceland welcomes its first rabbi while considering a ban on circumcision
Israeli chief rabbi: Jews have 'moral obligation' to intervene in Syria
Lapid: 'Use of chemical weapon in Syria is illegal, world must act'
'Most of them were going to die': Syria aid workers tell of apocalyptic scenes
Syria chemical attack: Footage shows families 'gassed to death'; death toll could surpass 100
After Syria gas attack, Saudi-backed rebels give up last foothold in Damascus
Syria war: Trump condemns Syria for 'chemical attack' on Douma
Trump, Macron agree to 'strong, joint response' to Assad's chemical attack
Trump threatens to retaliate against Syria for chemical weapons attack
White House official says won't 'take anything off the table' in response to Syria attack
Trump: 'big price to pay' for Syria chemical weapons attack
Israeli officials: U.S. must strike in Syria
Syrian media: Major air base struck by missile attack overnight
Syria says suspected U.S. missiles fired at air base; U.S. denies strike
'We are not striking Syria:' Pentagon denies reports of US missile attack
Syrian news reports missile attack as likely 'American aggression'
John McCain Accuses Trump Of 'Emboldening' Assad With Talk Of Withdrawal
Trump slams Obama over not crossing 'red line' in Syria with 'Animal Assad'
Trump Blames Putin, Iran For Backing 'Animal Assad' In Wake Of Reported Chemical Attack
Iran condemns Syria chemical charges as 'conspiracy'
Moscow denies claims Syrian regime used chemical weapons in Douma
Russia says Syria gas attack reports 'fabricated'
U.S.: If true, deadly Syria chemical attack demands international response; Russia to blame
Pope condemns Syria attack as unjustifiable use of 'instruments of extermination'
After Syria attack, France calls for UN security council meet
Syria attack shows we now live in a world where using chemical weapons is considered OK -- and that should terrify us
Former IDF Intel Chief urges grounding of Assad's helicopter fleet
Rebels reach final deal with Russia to evacuate Douma - negotiators
Russia is aiding Iran Axis prepare for war with Israel
Russian FM taunts UK counterpart with UK players' 1938 Nazi salute
North Korea ready to discuss denuclearization with US - report
Trump predicts trade concessions by China, despite rising tensions
Farmers who propelled Trump to presidency fear becoming pawns in trade war
26,000 evacuated in west German town for WWII bomb removal
Soros Organisations Seeking to 'Break Hungary' Ahead of Sunday Election, Says Government
Why millennials will learn nothing from Facebook's privacy crisis
Facebook suspends another data analytics firm after CNBC discovers it was using tactics like Cambridge Analytica
Zuckerberg to face angry lawmakers as Facebook firestorm rages
Facebook could face record fines, say former FTC officials
Stock market cooling off from the 'Trump bump'
Americans Face Highest Pump Prices in Years
Did astronaut really see a UFO on way to the moon? Buzz Aldrin reportedly passed a lie-detector test over claims he saw an alien craft
5.6 magnitude earthquake hits near Oda, Japan
5.3 magnitude earthquake hits near Biha, Indonesia
5.2 magnitude earthquake hits near Nueva Concepcion, Guatemala
Sabancaya volcano in Peru erupts to 23,000ft
Fuego volcano in Guatemala erupts to 16,000ft
Aoba volcano on Vanuatu erupts to 16,000ft
Reventador volcano in Ecuador erupts to 15,000ft
Strengthening Tropical Cyclone Keni to renew flood threat across Fiji
Meet the 'fearless' drag queens of Beirut
After Nearly 100 Years of Gun Control, London Adding Knife Control
Tracking Bible Prophecy Headlines - 4/8/2018
West Bank's apathy amid Gaza chaos shows Palestinians becoming a divided people
The IDF believes Hamas hijacked the Gaza protests, and sees no end in sight
Report: Egypt, Saudi Arabia urge Hamas to end 'Great March of Return' protests
PA calls to invalidate American vetoes at Security Council
EU asks whether Israel used 'proportionate' force in Gaza
France condemns 'indiscriminate fire' by IDF in Gaza
'Terrorists also disguise themselves as journalists'
Liberman on journalist's death: Fly drone above soldiers, you endanger your life
Hamas Vows 'Millions of Martyrs' and Cash for Injuries and Deaths in New Gaza Border Clashes
Netanyahu: They speak of human rights while holding a Nazi flag - Gaza riots motivated by desire to destroy Israel
Senior European rabbi: Jews could flee UK if Corbyn elected PM
Syria war: At least 70 reported dead in suspected gas attack
Syrian rebels accuse Assad forces of chemical attacks on civilians, Damascus denies
Iran hit by global cyber attack that left US flag on screens
Hackers warn Iran: 'Don't mess with our elections'
Iran to quit nuclear deal if US exit; MP rejects Haley's claim
Secret, direct talks underway between US and North Korea
Japan activates first marines since WW2 to bolster defenses against China
Responding to Trump's call, Mattis authorizes 4,000 National Guard troops for U.S.-Mexico border
ICE arrests 97 suspected illegal immigrants at Tennessee meat processing plant
Richest 1% on target to own two-thirds of all wealth by 2030
5.0 magnitude earthquake hits the Northern Mid-Atlantic Ridge
Sabancaya volcano in Peru erupts to 24,000ft
Reventador volcano in Ecuador erupts to 14,000ft
Aoba volcano on Vanuatu erupts to 12,000ft
Is The 'Ring Of Fire' Becoming More Active?
Storm-battered Fiji to face renewed flood danger from budding tropical cyclone
Vatican Arrests Its Own Diplomat After Child Pornography Probe
Tracking Bible Prophecy Headlines - 4/7/2018
Hamas official: Gaza protests show Palestinians are ready 'to start revolution'
Hamas chief: We will remove the borders and implement the right of return
Gaza Hamas leader vows to 'breach the borders and pray at Al-Aqsa'
Vivian Bercovici: No country would tolerate what Hamas is doing at Israel's border
White House warns Gazans: Stay out of 'buffer zone' ahead of protests
Palestinian envoy slams US stance on Gaza protests, warns Strip at boiling point
Arab MK: Gaza protests were peaceful, hold Israel accountable
IDF says it thwarted Hamas, prevented 'victory picture' of breached border fence
10 dead, over 1000 wounded as Gaza protests wind down
Hundreds attend funeral of 'assassinated' Palestinian journalist
IDF denies deliberately targeting journalist killed in Gaza protest
Abbas: 'Stop Israeli barbarism, occupation army murdering innocents'
Danon demands U.N. condemn Hamas for exploiting children
Danon calls on the Security Council to condemn Hamas
Kuwait floats Security Council statement urging probe of Gaza violence
US blocks Kuwait-led UN statement to investigate Gaza violence for second time
US blocks UN resolution on Palestinians' rights to protest peacefully
Egypt sending mediators to Gaza in bid to save faltering unity deal
Pro-Palestinian Hacker Targets Dozens of Israeli Websites
Iran Cleric Warns Israel's Cities To Be Flattened If Hezbollah Attacked
The Secret to Successful Arab Modernization is to Stop Hating Israel
Americans Overwhelmingly Support Israel; Do Evangelicals Play a Role?
Pivoting East: Israel's developing strategic relationships in Asia
World bank pledges $4 bln in loans to Lebanon
Saudi Crown Prince: Iran is the cause of problems in the Middle East
Envoy Foresees Increased Iran-Russia Military Cooperation after Collaboration in Syria
Fallout from the Turkey-Iran-Russia meeting
Turkey says 108 Kurdish militants 'neutralized' in past week
Airstrikes return to Syria's Ghouta, killing 40 civilians as talks sputter
Trump, UAE leader push for unity in Gulf as dispute drags on
Afghan air strike kills Islamic State commander
Afghanistan, Pakistan Jointly Call on Taliban to Enter Peace Talks
Japan activates first marines since WW2 to bolster defenses against China
Russian envoy seeks meeting with Britain's Johnson over poisoning
White House on Trump's silence on Putin: Sanctions put in place speak 'volumes'
Russia promises 'tough response' to US sanctions
China says relations with Russia at 'best level in history'
U.S. and China Launch War Games in Pacific As Trade Crisis Gets Worse
China will not hesitate with 'major response' to new tariffs: Ministry of Commerce
China Bans Bibles from Online Sellers Like Amazon
White People In South Africa Should Stop Panicking About Losing Their Land: Opinion
Texas, Arizona announce troop deployments to Mexico border
Trump signs memo ending 'catch and release' immigration policy
ICE carries out largest workplace raid in a decade: report
U.S. attorney general renews calls to prosecute first-time border crossers
U.S. gathers biometric data on migrants in Mexican jails
Homeland Security To Compile A Database Of Journalists, Bloggers And Influencers
Facebook to verify identities, require labels for political ads
Facebook users should expect to pay for privacy, Sandberg says
Tiny Towns, Small States Bet on Bitcoin Even as Some Shun Its Miners
Dow tumbles 572 points as trade war fears pummel stocks
White House downplays big drop in stock market
Why stocks could fall nearly 40% over the coming 18 months
Secretive X-37B Military Space Plane Wings Past 200 Days in Orbit
First Luxury Space Hotel To Offer 'Astronaut In Training' Experience For $9.5 Million
Earthquake measuring 6.5 magnitude strikes Papua New Guinea
5.4 magnitude earthquake hits near Kokopo, Papua New Guinea
5.3 magnitude earthquake hits near Porgera, Papua New Guinea
5.2 magnitude earthquake hits the Balleny Islands region
5.2 magnitude earthquake hits near Kodiak, Alaska
5.0 magnitude earthquake hits near Napu, Indonesia
Sabancaya volcano in Peru erupts to 25,000ft
Reventador volcano in Ecuador erupts to 19,000ft
Sinabung volcano in Indonesia erupts to 16,000ft
Fuego volcano in Guatemala erupts to 13,000ft
Aoba volcano on Vanuatu erupts to 12,000ft
'Pineapple Express' storm brings record rainfall, flood concerns, flight delays to Northern California
Extreme winter weather, such as 'Beast from the East', can be linked to solar cycle
College student with measles had been vaccinated, health officials say
Vaping now an epidemic among US high schoolers
The Outbreak of Severe Bleeding Caused by Synthetic Weed Has Now Spread Beyond Illinois
A little-known hallucinogenic drug called DMT takes people to a place that feels 'more real than real' - here's what researchers know about it
Feds charge Backpage founder after human-trafficking investigation
Tracking Bible Prophecy Headlines - 4/6/2018
New Gaza protest looms, amid warnings violence may no longer stop at border
Amid fears of fresh Gaza fighting, Hamas issues rare call for calm
Time for peaceful resistance, says Gaza's new movement
Hamas Leadership Mired in Infighting as Gaza-Israel Tension Mounts
Israel deploys snipers, tanks as Palestinians begin protests along Gaza border
Israeli army prepares for 50,000 protesters at Gaza border on Friday
IDF: 'We won't allow damage to the fence which protects Israeli citizens'
IDF: We will not allow damaging of security infrastructures, fence and operate against violent protesters
IDF uses giant fans against burning tire smoke
UN expresses concern as Israel, Gaza gird for fresh Friday violence
US slams Gaza leaders who send children to border, 'knowing they may be killed'
US State Dept.: 'Palestinians must keep away from Gaza border fence'
Israel says open-fire rules for Gaza unchanged for new protests
IDF uses tear gas, live fire as thousands protest at Gaza border
Khamenei: Israel should be forced to 'retreat to point of demise'
Palestinian wounded during 'Great March of Return' succumbs, death toll reaches 21
Polish journalist calls World Jewish Congress a 'gang of international blackmailers'
Israeli athletes banned from taekwondo championship in Tunisia
Amid Turkey tensions: Israel, Greece and Cyprus advance talks on gas pipeline to Europe
Assad regime places tanks, artillery in buffer zone with Israel
Evacuation of Syria's Douma suspended over disagreements
Macron urges Putin to bring his influence to bear in Syria
US policy toward fighting ISIS in Syria unchanged, says Pentagon
Countries commit about $2.8 bln to Lebanon's economy, Lebanese official says
Sudan's FM: Talks to ease Egypt, Ethiopia concerns over Nile Dam fail
Erdogan, Putin mark start of work on Turkey's first nuclear power plant
Four staff dead in Turkish university shooting
Fear grips Yemen as series of deadly attacks target religious leaders
UN intensifies inspection of aid ships to Yemen
Saudi Prince Khalid bin Salman says Houthi militia 'determined to escalate war'
The Saudi Crown Prince Thinks He Can Transform the Middle East. Should We Believe Him?
Saudi crown prince visits Google headquarters in Silicon Valley
Saudi 'Prince Charming' Mohammed bin Salman comes to Hollywood
'Black Panther' To Premiere in Saudi Arabia After 35-Year Ban On Theaters
German FM vows 'considerable efforts' to protect Iran deal
Germany's Merkel to visit Trump, as trade, Iran deadlines loom
Iran warns of 'special surprise' if nuclear deal ditched
Iranians under regime censorship perplexed by YouTube shooter's gripes
Twitter defends itself after people used it to spread false stories about YouTube shooting
Twitter says it suspended 1.2 million accounts for terrorism-promotion violations
NYC settles with Muslim groups after years of surveillance
German justice minister to press Facebook on its algorithms
US judge to decide if Nazi 'troll storm' is protected speech
Cybersecurity fiasco: Interior Department computers trying to talk to Russia, inspectors say
'You'll be sorry,' Russia tells Britain at U.N. nerve agent attack meeting
Russia says Britain is 'playing with fire' in spy case
Trump's shoot-first style, panned by the press, may not be so crazy
'Tired of being told no,' Trump freezes out chief of staff
Trump taking 'serious look' at policy options on Amazon
China hopes N. Korea leader's summits with Trump, Moon will defuse tension
Trade dispute escalates as Trump threatens $100 billion more in China tariffs
Trade war or war of words? Experts sound the alarm as China promises to 'fight to the end'
China Vows to Fight US 'At Any Cost' as Trade Spat Worsens
China hackers ramp up attacks against US companies, widening trade rift
Stock futures fall after Trump threatens $100b in tariffs on Chinese goods
Dow futures drop 1% as Trump ups the ante in trade hostilities
Market volatility is reminiscent of the 1987 crash: Veteran trader Art Cashin
US trade deficit rises to near 9 1/2-year high
Think college students are privileged? Nearly a third are hungry and homeless
Trudeau sees high chance of NAFTA deal with US, Mexico
Texas Republican Makes Secret Peacemaking Trip To Venezuela
'It feels like we're all dying slowly': Venezuela's doctors losing hope
Some Amazon Key features, including keyless entry, go nationwide
5.5 magnitude earthquake hits near Abepura, Indonesia
5.3 magnitude earthquake hits near Santa Cruz Is., CA
Largest earthquake in several years shakes Southern California, causing landslides on Santa Cruz Island
Los Angeles Buildings Sway as Earthquake Hits Off Coast
5.2 magnitude earthquake hits near Yanqi, China
5.0 magnitude earthquake hits near Marcona, Peru
Sinabung volcano in Indonesia erupts to 50,000ft
Kirishimayama volcano on Japan erupts to 33,000ft
Sabancaya volcano in Peru erupts to 24,000ft
Reventador volcano in Ecuador erupts to 19,000ft
Fuego volcano in Guatemala erupts to 16,000ft
Turrialba volcano in Costa Rica erupts to 12,500ft
Agung volcano in Indonesia erupts to 12,000ft
Aoba volcano on Vanuatu erupts to 12,000ft
2018 Hurricane Season Expected to Be More Active Than Usual, CSU Forecasters Say
Major storm brings flood barriers to SF, closes campsites, could rain out Giants
Record-challenging cold to pour into central US, threaten wheat crop this weekend
Facebook sent a doctor on a secret mission to ask hospitals to share patient data
Surgeon general urges more Americans to carry opioid antidote naloxone
Super gonorrhea threat - it's a public health crisis that is on the horizon
China sperm bank demands loyalty to Communist Party
Trump: Migrant Caravans Raping Women at 'Levels Never Seen Before'
Trump breaks silence, claims no knowledge of payment to porn star
Colonel, Stripped of Command for Refusing to 'Appreciate' Retiree's Gay Spouse, Wins Appeal
Twitter Transgender Critic 'Questioned by Police and Banned from Leaving UK'
Bob Dylan, Kesha reimagine popular love songs to honor LGBTQ couples
Gay Chechens flee threats, beatings and exorcism
Woman breaks her silence 30 years after she says she was raped in secret room by Mormon Church officials
London stabbings: Six young men knifed in capital in 90 minutes amid violence surge
Police hold emergency talks over violent crimewave in London
Tracking Bible Prophecy Headlines - 4/5/2018
Honduran president to light torch at Israel's 70th, obligating PM's attendance
Arab League wants ICC to probe IDF shootings of Gaza protesters
Israeli fire kills Palestinian at Gaza border, with more frontier protests ahead
Police shoot, injure Palestinian they say tried to ram into them
Official: Escalation may lead to another round of fighting
Israel warns of dire pollution as Gazans amass tires to torch at protest
Hamas to pay families of protesters killed, injured in March of Return
New Tactic by Hamas: Using Human Beings to Fuel the Fire
UK: Funding Textbooks That Teach Children to Blow Themselves Up
Palestinian terror groups seethe over Saudi crown prince's pro-Israel comments
Iran Urges NAM Members to Condemn Israel's Atrocities
Iran's Khamenei censures talks with Israel as 'betrayal,' backs Hamas
Khamenei: Israel should be forced to 'retreat to point of demise'
Mossad chief '100 percent certain' Iran still seeks nuclear bomb
U.S. re-ups commitment to Israeli security while Iran tries to settle in Syria
PM says Rouhani's claim Israel supporting terrorists in Syria is 'absurd'
Putin, Erdogan and Rohani Discuss Syria's Future in Ankara
Iran, Russia and Turkey plan Syria's future as Trump seeks an exit
Trump advisers urge against hasty American retreat from Syria
US officials: Trump-Netanyahu call grew tense over plans to leave Syria
Trump agrees to keep US troops in Syria a 'little longer,' but wants out
Haley Assails Assad Regime's Use of Chemical Weapons, Amid Uncertainty Over Trump's Stance on Syria
Islamic State militants renew loyalty pledge to 'caliph' Baghdadi
Lebanon seeks billions at Paris conference to boost troubled economy
US urges Houthis to cease escalation in Yemen after tanker attack
Houthi militias pushing women, children to the frontlines
Bahrain discovers offshore oilfield 'containing 80bn barrels'
Pro-Trump South Korean conservatives want tougher policy toward Kim Jong Un
South Korean military says fighter jet crashes on mountain
South Korea's top university promises it's not working on 'killer robots' despite new AI weapons lab
Elon Musk joins other experts in call for global ban on killer robots
China Military Tells Russia 'We've Come to Support You' Against U.S.
China, holding Treasuries, keeps 'nuclear option' in U.S. trade war
Fear of 'disastrous situation' in farm economy as China targets huge US soybean business
Kremlin: We'll wait to see if US hits Russian tycoons with sanctions
Venezuela's Currency Is Doing Even Worse Than Previously Thought
Angry Venezuelans tell Maduro they'd rather clean America's toilets than stay in their country
'A point of crisis': Trump orders troops deployed to border
Trump to sign proclamation sending National Guard to the border immediately
National Guard troops sent to the Texas-Mexico border to stay indefinitely
Most border-state governors back Trump's National Guard plan
More than a million illegal immigrants scored California driver's licenses, state DMV announces
When it comes to news, America is in a state of 'pure polarization,' physicist says
Pledging to carry on his mission, thousands mark 50th anniversary of Martin Luther King Jr.'s death
NATO chief says alliance is not trying to isolate Russia
Russia calls diplomat expulsions 'mockery' of the law
Kremlin calls Facebook's removal of Russian media accounts censorship
Australia launches investigation into Facebook over data scandal
Facebook says data leak hits 87 million users, widening privacy scandal
Anyone Who Has Ever Used Facebook May Have Had Their Data Hijacked, Mark Zuckerberg Admits
Why Google - not Facebook - should be your main concern
Delta, Sears are part of credit card data breach at tech firm
As Trump Bashes Amazon, the Government Increasingly Relies on It
Police: YouTube shooter was calm in interview before attack
Obama State Dept used taxpayer dollars to fund George Soros group's political activities in Albania, watchdog group says
5.9 magnitude earthquake hits near Tarragona, Philippines
5.8 magnitude earthquake hits near Ndoi Island, Fiji
5.6 magnitude earthquake hits near Iquique, Chile
5.2 magnitude earthquake hits near Bristol Island, South Sandwich Islands
5.0 magnitude earthquake hits the Mid-Indian Ridge
5.0 magnitude earthquake hits near Grande Anse, Guadeloupe
Kirishimayama volcano on Japan erupts to 33,000ft
Sabancaya volcano in Peru erupts to 27,000ft
Fuego volcano in Guatemala erupts to 16,000ft
Reventador volcano in Ecuador erupts to 15,000ft
Sakurajima volcano on Japan erupts to 10,000ft
Record-breaking, 'ridiculous' April cold and snow set to hit northeastern U.S. this weekend
"Zombie-like" raccoons: Police probe calls about raccoons acting strangely in daytime
Bulgaria reports second bird flu outbreak in a month
Patients At Risk For HIV, Hep B After Sterilization Breach At Porter Hospital
2 Years After Bathroom Announcement, Target Still Hasn't Learned Its Lesson
Man Exposed Himself to Child in South Loop Target Restroom
Chinese Government Reinterpreting The Bible For The Masses
Tracking Bible Prophecy Headlines - 4/4/2018
Bill Clinton: I helped Shimon Peres run against Netanyahu - Israel not making peace because it perceives PA as weak
Israeli websites hacked with 'Jerusalem is the capital of Palestine' homepage
'March of Return' puts Palestinians back in the spotlight
The 'March of Return' explains a lot
Abbas thanks Saudi King Salman for support
Abbas meets with Egyptian intel chief on reconciliation with Hamas
ZOA head: 'Arab Nazi-like' Hamas responsible for violence on Gaza border
Hamas issues 'security recommendations' to members for Gaza protests
EU expresses concern over Israeli use of live fire for crowd control
IDF shoots, kills Palestinian who broke through Gaza fence
Arab-Israeli man shot and killed after crashing stolen car into West Bank bus stop
Defense Ministry clears minefield near settlement, pledges new housing on site
Israeli man beaten to death in Russia in suspected anti-Semitic attack
PM pins deportation failure on New Israel Fund, demands Knesset probe
Opposition leaders blast 'spineless' PM after he cancels his own migrant deal
UN urges Israel to 'reconsider' canceled migrant deal
Netanyahu talks with Greek, Cypriot leaders about natural gas supply to Europe
Imam gunned down at entrance to Umm el-Fahm mosque
Israel thwarts major Islamic Jihad missile attack against naval vessels
Will there be war in Israel this summer?
Israel and Saudi Arabia: The relationship emerging into the open
Saudi Arabia and UAE pledge nearly $1bn in aid for Yemen at UN conference
Coalition: Houthi-Iranian attack targets Saudi oil tanker west of Hudaydah port
Top Israeli Official: We Welcome 'Forging of a Common Front in the Middle East Against Iran'
Iran blasts Israel for 'increasing Syria's problems' by interfering in war
US official: US hasn't finished job in Syria against Islamic State
Anti-Isis alliance in doubt after Trump's vow to pull US troops from Syria
Russia's Putin says ISIS has been defeated in Syria
Russia, Assad give ultimatum to rebels northeast of Damascus
Russia, Turkey and Iran Are Planning Syria's Future Without the U.S.
Russian defense minister hails teamwork with Iran in Syria
Turkey hosts critical summit on Syria war with Russia, Iran
Turkey, Russia ties grow stronger as U.S. gets elbowed out of the Middle East
Trump Refuses to Acknowledge Threat From Moscow, but Will Arm Russia's Baltic Neighbors
Trump says he thinks he could have a good relationship with Putin
Russian spy chief says feels like Cold War is back
Mueller told Trump's attorneys the president remains under investigation but is not currently a criminal target
Trump faces major legal perils despite not being 'target' of Russia probe, experts say
Facebook bans over 200 new Russian accounts
YouTube shooting: Woman shoots 3 before killing herself in San Bruno, California
YouTube Shooting: Nasim Aghdam's Father Says He Called Police Concerned About Her Anger At Company
YouTube shooter Nasim Aghdam was vegan who complained about 'suppression'
Fake news on YouTube shooting spreads, despite recent efforts
Silicon Valley Grapples With Security Risks After YouTube Shooting
Homeland Security finds suspected phone surveillance devices in Washington
France puts 78,000 security threats on vast police database
Half of European flights face delays after computer failure
France hit by second day of rail chaos as strike bites
India Withdraws Order to Punish Journalists Over 'Fake News'
Trump Threatens To End NAFTA, Foreign Aid Unless "Immigrant Caravan" Is Stopped
Migrants at U.S.-Mexico border say Trump's tough talk won't deter them
Trump says the military will secure the southern border until wall can be built
Trump would not be first president to send National Guard soldiers to US-Mexico border
White House criticises China for $3bn tariffs on US imports
Stock futures plunge, with the Dow set for a more than 500-point drop, after China announces tariffs
'Being cash-free puts us at risk of attack': Swedes turn against cashlessness
America's college students are struggling to find food and housing
Indonesia declares state of emergency as oil spill spreads
5.2 magnitude earthquake hits near Raoul Island, New Zealand
5.0 magnitude earthquake hits near Visokoi Island, South Georgia and the South Sandwich Islands
Sabancaya volcano in Peru erupts to 25,000ft
Fuego volcano in Guatemala erupts to 15,000ft
Reventador volcano in Ecuador erupts to 14,000ft
Turrialba volcano in Costa Rica erupts to 13,000ft
Cleveland volcano on the Aleutian Islands erupts to 13,000ft
Aoba volcano on Vanuatu erupts to 10,000ft
Study shows depth of Yellowstone magma plume
Galaxy-hunting tech used to stop poachers hunting endangered animals
Unusual forms of 'nightmare' antibiotic-resistant bacteria detected in 27 states
With Vice President Pence breaking tie, Senate passes anti-Planned Parenthood bill
Ivanka Trump, Jared Kushner wanted Planned Parenthood to stop providing abortions in exchange for funding: book
A woman says an Ancestry.com DNA test revealed her father - her parents' fertility doctor
'Gender-neutral' Swedish preschools teach boys to wear dresses
Tracking Bible Prophecy Headlines - 4/3/2018
King Salman, Trump stress need to accelerate Mideast peace efforts in call
Saudi Crown Prince: We share common interests with Israel, but there must be peace with Palestinians
Saudi crown prince says Israelis, Palestinians both have 'right to have their own land'
Saudi crown prince recognizes Israel's right to exist, talks up future ties
Saudi Arabia's crown prince slams Obama's Iran nuclear deal, backs Israel's right to exist
Iran's Leader Is Worse Than Hitler and Wants to Spread Islam to America, Says Saudi Prince Mohammed bin Salman
Saudi Crown Prince: Iran's Supreme Leader 'Makes Hitler Look Good'
Saudi Crown Prince: Iran deal benefits not going to the people
Trump administration approves $1B arms sale to Saudi Arabia, including more than 6,500 missiles
Oil to solar: Saudis push to become renewable energy powerhouse
UNESCO to pass 'most extreme' Jerusalem resolution next week
PA slams Nikki Haley as 'ambassador of hatred' after she blocks anti-Israel move
Arab League to discuss Israeli 'massacre' in Gaza
Hamas accused of playing into Israel's hands in wake of Gaza protest
Spokesman for Netanyahu's Likud says all Gaza protesters 'legitimate targets'
IDF braces for escalation as Hamas says 'won't hold protesters back'
'We'll blind IDF snipers' - Gaza rioters prepare for additional mass protest this coming Friday, look for ways to neutralize IDF forces on the border
PM Netanyahu suspends Israel-UN deal on asylum seekers
After flip-flop, Netanyahu formally cancels deal to let 16,000 migrants stay
Netanyahu: 16,250 migrants to resettle in 'developed countries,' rest will stay
UN urges Israel to reconsider cancelation of migrant deal
Outed by Netanyahu as 'third-party country,' Rwanda denies migrant agreement
Egypt's Sisi wins 97 percent in election with no real opposition
Egypt's election produces surprise runner-up: Invalid votes
Yemen PM: Cracking down on Houthi stronghold ends 'Iranian project'
Russia, Assad give ultimatum to rebels northeast of Damascus
ISIS claims responsibility for deadly attack on Christian family in Pakistan
As Malaysia Moves to Ban 'Fake News,' Worries About Who Decides the Truth
Trump slams 'dishonest' CNN, NBC over criticism of local TV station group warning about 'fake news'
CNN mocked for glorifying JFKs 'legendary' infidelity after harping on sex allegations against Trump
Man shot in head on Facebook Live as friends played with guns, cops say
Trump heats up rhetoric on border, immigration as some supporters grow impatient
Trump administration seeks to close immigration 'loopholes'
Trump declares DACA 'dead,' urges Congress to act on border
Migrant caravan heading to U.S. border puts Mexico in tough spot with Trump
Trump outraged over Mexico migrant 'caravan'
Abe to meet Trump over fears Japan is being sidelined on North Korea talks
Washington, Beijing flexing muscles in trade dispute
Dow drops 459 points as Amazon tumbles, trade war fears rise
Stocks' Second-Quarter Start Is the Worst Since the Great Depression
Stocks broke key level in sell-off that signals potential for bigger correction
'Being cash-free puts us at risk of attack': Swedes turn against cashlessness
Generation Z Is Already Bored by the Internet
6.8 magnitude earthquake hits near Carandayti, Bolivia
5.9 magnitude earthquake hits near Puerto El Triunfo, El Salvador
5.4 magnitude earthquake hits near Tobelo, Indonesia
5.2 magnitude earthquake hits the Southern Mid-Atlantic Ridge
5.1 magnitude earthquake hits near Sary-Tash, Kyrgyzstan
5.1 magnitude earthquake hits near Isangel, Vanuatu
5.0 magnitude earthquake hits the Southwest Indian Ridge
Sabancaya volcano in Peru erupts to 27,000ft
Sakurajima volcano on Japan erupts to 15,000ft
Fuego volcano in Guatemala erupts to 15,000ft
Reventador volcano in Ecuador erupts to 14,000ft
Two deaths, 54 other cases of severe bleeding tied to fake weed in Illinois
California Supreme Court lets stand controversial law allowing DNA collection upon arrest
Gay dating app Grindr scorched for handling of HIV data
ACLU sues Ohio to allow gender changes on birth certificates
Inside NYC's Floating Sex Party On Private Yacht
Arts at CERN Gives Collide Award to Creator of Tarot Cards 'Hexen 2.0', Suzanne Treister
Evangelical Leaders Launch Prayer Campaign for Dreamers; Urge Congress to Act as DACA Expires
Tracking Bible Prophecy Headlines - 4/2/2018
Senior Hamas official vows to continue Gaza unrest, 'move toward Jerusalem'
Hamas warns new protests will go further, surprise Israel
US Ambassador: These are not peaceful protests
PA slams Nikki Haley as 'ambassador of hatred' after she blocks anti-Israel move
The UNRWA uprising - An expert traces the direct connection between the Gaza insurrection and UNRWA, funded by the West
The timing of the Gaza protest is no coincidence
Hamas says Gaza toll rises to 18 as another Palestinian dies of wounds
Top Arab MK charges Israelis show contempt for Palestinian life
Analysis: For Israel, there's little political cost to killing Palestinians
Mossad chiefs debate whether Israel ever clarified borders to Palestinians
Hundreds stage peace demo in Tel Aviv amid Gaza violence
The Secret World of the Palestinian Authority
Hamas leader tells Gazans: No making peace with 'the enemy'
Hamas leader Yahya Sinwar says 'no peace plan will compel us to make peace'
Army Radio anchor in hot water for saying he's 'ashamed to be Israeli' over Gaza
Erdogan: You are a terrorist, Netanyahu: You are a butcher
Netanyahu responds to Erdogan: 'He occupies norther Cyprus', 'massacres civilians'
Top Israeli minister: Reconciliation with 'anti-Semite' Erdogan may have been a mistake
We won't allow Hamas to disrupt the Passover Seder, IDF vows
Tens of thousands flock to Western Wall for priestly blessing
'Tens of millions want to return to Judaism' - 'It scares the State of Israel.'
Polish ex-president: Holocaust Law a 'legislative failure, political mistake'
Israel reaches agreement with UN to expel 16,000 African immigrants
Pope Francis, In Easter Address, Says 'Defenseless' Being Killed In Holy Land
Pope Francis Delivers Plea for Peace in Easter Sunday Mass
Pope Easter message urges 'end to Syria carnage'
Israel now has stealth F-35s; Iran, Syria have no way to match
Last eastern Ghouta rebels poised to surrender: Syrian state media
Five scenarios after US about-face on Syria
Baby boy who lost an eye, becoming new symbol of conflict, leaves Syria
Iraq's Christians: Eighty Percent Have "Disappeared"
Sisi poised to declare landslide victory in Egypt election
Al Shabaab attacks African Union base in Somalia
Al-Shabaab attack kills dozens of Ugandan soldiers in Somalia
Morocco threatens UN buffer zones in disputed Western Sahara
Boko Haram attack: More than a dozen dead in Maiduguri
Putin to meet with Erdogan and Rouhani in Turkey
Moscow says not responsible for spat with the West
Kim Jong Un attend South Korean pop concert in Pyongyang
China hammers U.S. goods with tariffs as 'sparks' of trade war fly
China hits back at Trump, slaps new tariffs on U.S. goods worth up to $3 billion
Bank of Israel chief: US-China trade war bad news for Israeli economy
Rising Rates Sounding Alarm Bells for Debt-Laden U.S. Consumers
Brussels assembles experts to tackle fake news
Tech giants brace for sweeping EU privacy law
Facebook and Google are becoming too big to be governed, French president Macron warns
Retailers Race Against Amazon to Automate Stores
New cars are quickly getting self-driving safety features
Tesla, Uber Deaths Raise Questions About the Perils of Partly Autonomous Driving
Forget The Autopilot Crash And Recall; Tesla's Daunting Debt Repayment Schedule Is The Real Issue
Marilyn Monroe to be brought back to life, in digital avatar
Farewell, Tiangong-1: Chinese Space Station Meets Fiery Doom Over South Pacific
Eliminating space junk could take step toward reality with station cargo launch
6.1 magnitude earthquake hits south of the Fiji Islands
5.3 magnitude earthquake hits near Pangai, Tonga
Sabanacaya volcano in Peru erupts to 29,000ft
Fuego volcano in Guatemala erupts to 17,000ft
Reventador volcano in Ecuador erupts to 14,000ft
Turrialba volcno in Costa Rica erupts to 13,000ft
Sakurajima volcano on Japan erupts to 13,000ft
Aoba volcano on Vanuatu erupts to 10,000ft
Severe flooding from Tropical Cyclone Josie kills 4 in Fiji
Can Cellphones Cause Cancer? Experts Surprised By Latest Tests
Costa Rica Elects Pro-Gay Marriage Leader in Surprise Landslide
Hollywood's Gay Double Standard: Why So Many Actresses Can Come Out, But Young Actors Stay in the Closet
Miss. Church Votes to Leave UMC Over 'Failure to Uphold Scripture,' Abortion, Homosexuality, Resurrection, Christ's Divinity
Google snubbed Easter with no doodle for 18th year in a row, Christians say
NBC slammed for pushing claim Christian faith 'is used to defend white supremacy'
Trump's silence on shooting of black man in California affirms sea change on police
ICE arrests farmworkers, sparking fears in the Central Valley over immigrants and the economy
Trump says DACA deal for young immigrants is off
Trump links US border wall to NAFTA renegotiation, warns Mexico 'must stop drug, people flows'
Trump escalates push for increased border security
First it was Confederate monuments. Now statues offensive to Native Americans are poised to topple across the U.S.
Suspect used hypodermic needle as weapon during robbery
London murder rate set for 13-year high after 31st stabbing death
London murder rate beats New York as stabbings surge
Tracking Bible Prophecy Headlines - 4/1/2018
At least 25 Gazans said injured in renewed border clashes
At Gaza Fence, Violence Fades as Israel Warns of Broader Response
Liberman threatens 'much harsher' response to further Gaza unrest
Netanyahu praises Israeli troops after deadly clashes in Gaza
Israel prepares for weeks of military and international tension
Ambassador Danon files complaint against convening meeting on Friday's clashes on Passover eve
Defense Minister Lieberman: There'll be no Gaza inquiry
US blocks UN Security Council resolution calling for investigation of Gaza border violence
Palestinians rip into U.S. for 'unconditional' support of Israel's conduct at Gaza border
Report: Israel holds body of Gaza terrorist killed Friday
Gaza Tribal Dignitary on Hamas TV: We Shall Liberate Our Land with Martyrs, Women and Children, Take Down the Border with the Fingernails of Our Children
PA asks Israelis, Jews to 'let my people go' in Passover greeting
The End of the Era of Palestinian Deception
Media Using Hamas-Provided Casualty Numbers for Gaza Riots Reporting
Was IDF's use of force on the Gaza border legal?
Israel Says Firing on Palestinian Protesters Was Justified
Netanyahu rebukes Erdogan's hypocrisy over Gaza comments
Netanyahu to Erdogan: Israel won't be lectured by those who bomb civilians
NGO Monitor urges Germany to halt antisemitic aid arm in Gaza, West Bank
UK Labour leader is criticized for anti-Semitism in party
Egypt says six militants, two soldiers killed in Sinai operation
Egypt economy stabilizes under Sissi but prices remain to be tamed
Syria war: 'Deal struck' to take critically injured out of Douma
Iraqi Christians Prepare for First Easter Since Liberation From ISIS: 'There Will Be Life Again'
UK archaeologists help Iraqis restore their Isis-ravaged heritage
Four teen girl suicide bombers launch deadly attack in Nigeria
Anti-India Protests Erupt in Kashmir as Troops Kill 8 Rebels
US, South Korea begin military exercises after Olympics delay
U.S., South Korea begin joint military training amid thawing tension on Korean peninsula
Violence in Cancun, Playa del Carmen and Los Cabos threaten Mexico's tourism industry
Ted Nugent says Parkland students 'have no soul,' calls them 'mushy-brained children'
Trump's census question sends media into panic and other ridiculous news disasters
Anti-Trump artists turn room in President's Manhattan hotel into rat-filled exhibit
Trump renews attack on Amazon, calling its shipping deal with Postal Service a 'scam' that must end
Google employees organize to fight cyber bullying at work
Can a low-tech phone replace a smartphone for less-essential tasks and times - and peace of mind?
Tesla Driver Died Using Autopilot, With Hands Off Steering Wheel
New Mind-Reading Technology Re-Creates Digital Images of What You're Thinking
Chinese space station spurs activation of Mich. emergency operations
What to do if this Chinese space station crashes into your house this weekend
Moderate 5.3 quake rattles western Iran
5.0 magnitude earthquake hits near Tobelo, Indonesia
Three earthquakes strike south of San Jose
Sabancaya volcano in Peru erupts to 27,000ft
Aoba volcano on Vanuatu erupts to 20,000ft
Fuego volcano in Guatemala eurpts to 16,000ft
Reventador volcano in Ecuador erupts to 14,000ft
Sakurajima volcano on Japan Erupts to 14,000ft
Turrialba volcano in Costa Rica erupts to 12,000ft
What is the condom snorting challenge? Experts say teens search out dangerous trends
New Asian-American, Brazilian apostles make Mormon history
Evangelicals emerge as political force in Central America
Mexico aids Easter invasion of over 1,000 illegals into US
The Resurrection of Jesus: An Inconvenient Fact
Click here to retun to "Tracking the Birth Pangs" page.